Last updated on January 27th, 2016 at 09:47 am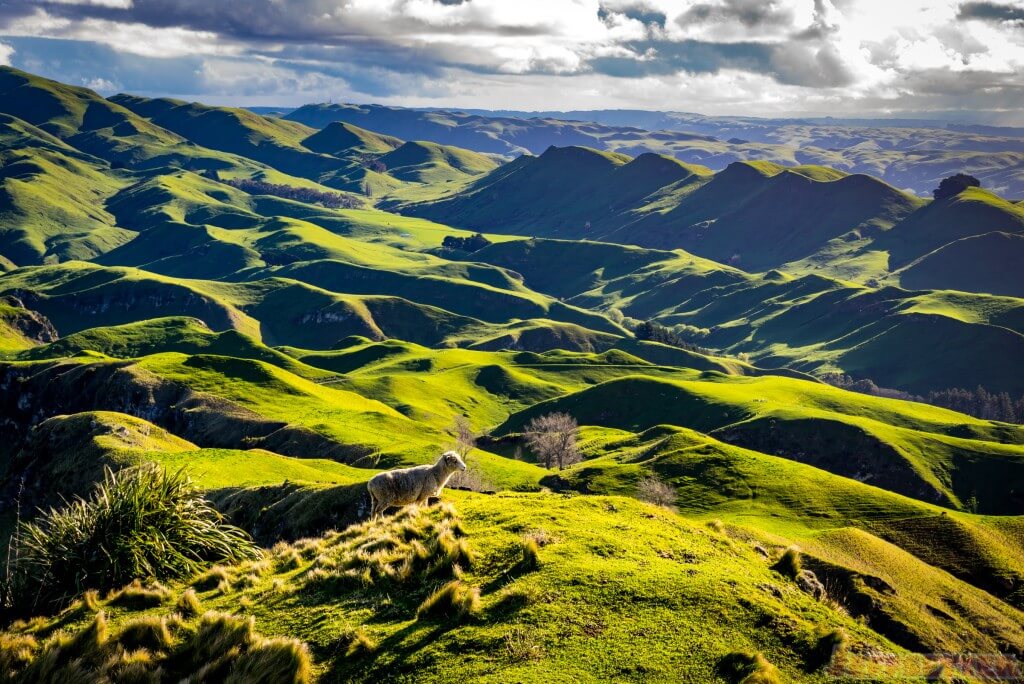 Greetings from Hastings in the Hawkes Bay region of New Zealand. This is the "sunny" part of New Zealand, but we came during an unseasonably rainy time. The area here is beautiful, and the highlight has been driving up to Te Matu peak and seeing 360 degree views of the surrounding area. Check out some photos throughout this course.
As I am sure a few of you have heard, we are living out of a camper van and driving from Christchurch to Auckland. We are doing a transfer where we get the van for free for 5 nights while we drive it back to the main depot in Auckland. It turns out a lot of people only want to rent a camper van on-way (completely understandable now that I have done it) and then they need people to get the van back to the North Island. A free ride and place to stay for us is a pretty cool arrangement!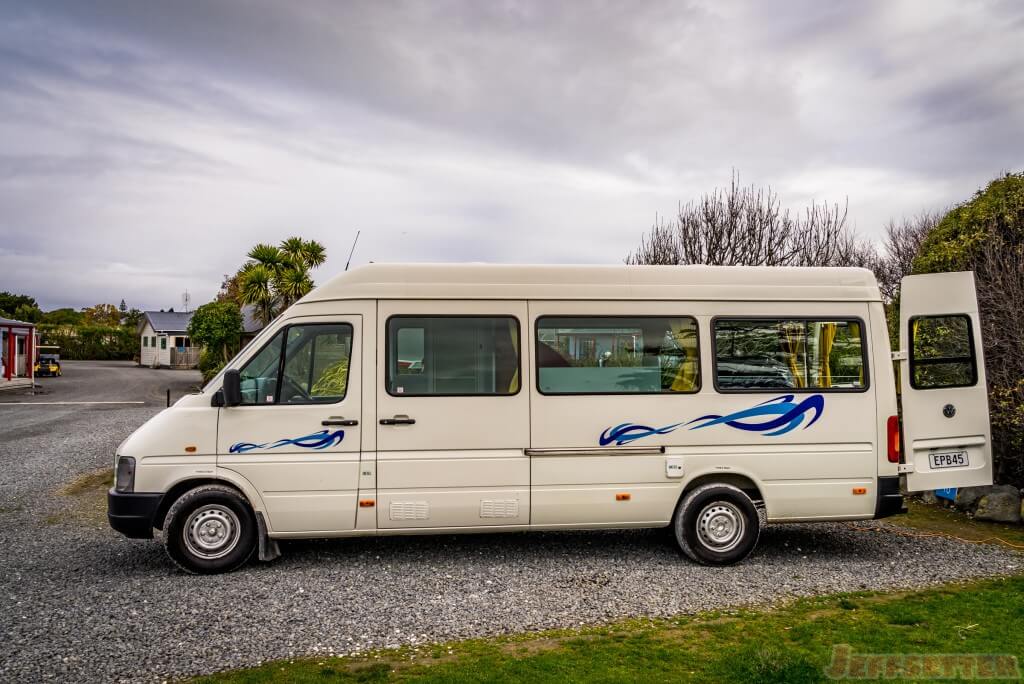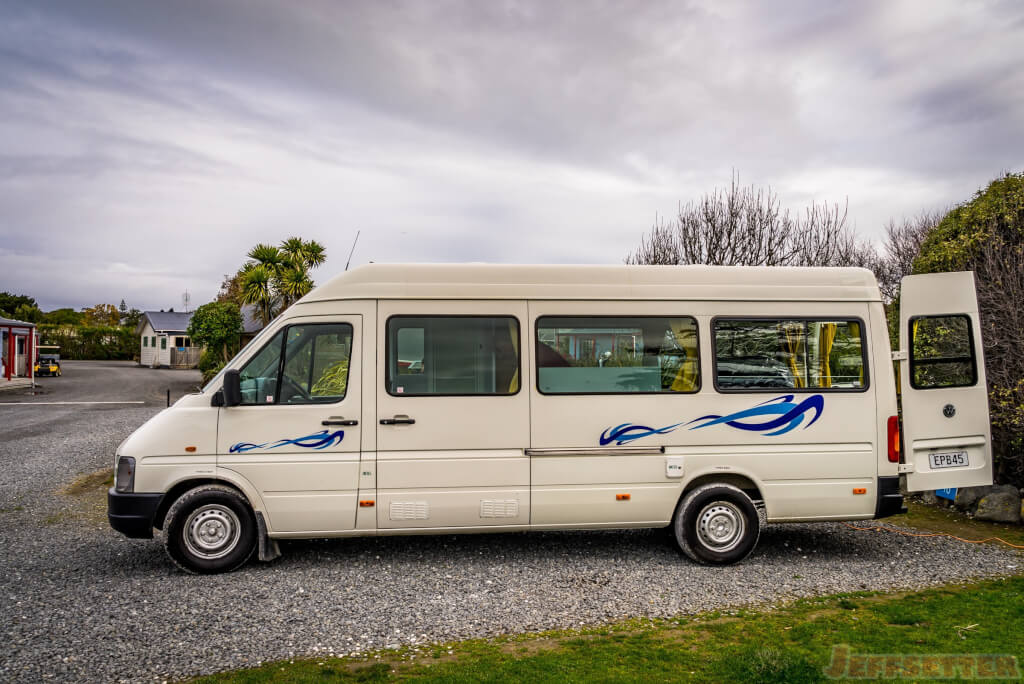 More on the van in the future, but the whole experience has been awesome. I thought that the holiday parks might be rundown, but they are actually really nice. Showers, kitchens, laundry, etc. on the premise. Unlimited wifi all week for $15. Thought the Interenet is not the greatest, it gets the job done for basic emails and blog posts.
Overall this has been a very fun experience that we will remember for years. I highly recommend it to anyone coming to New Zealand…
Flights and Such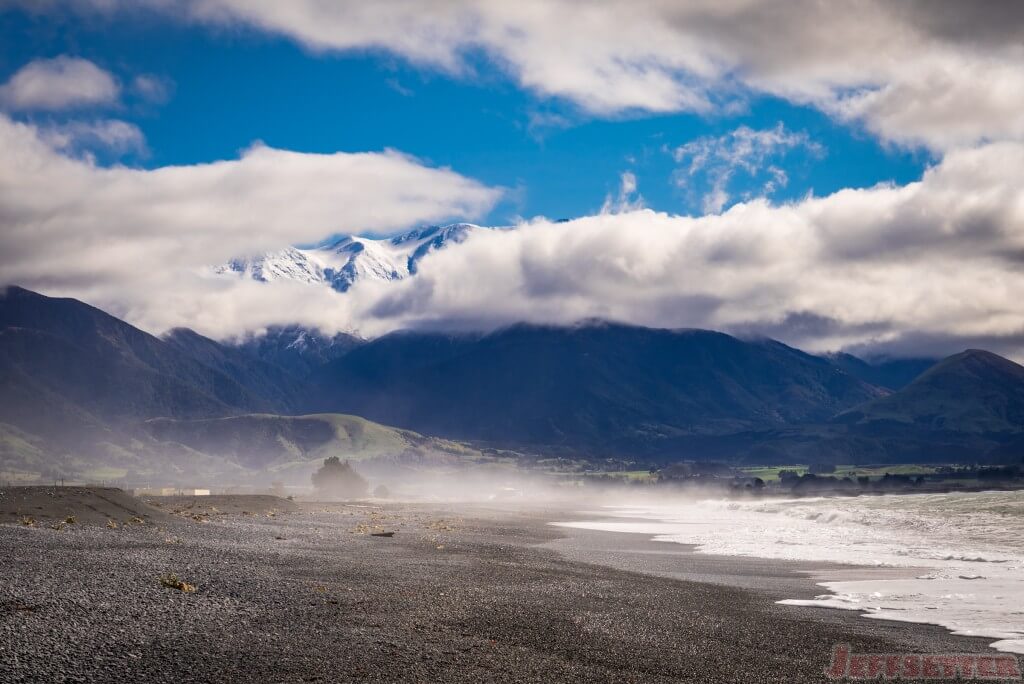 After 3 weeks without an airplane, we will be embarking on our most strenuous travel of the trip starting on Tuesday. Auckland to Noumea to Ile Des Pines to Sydney to Abu Dhabi to Milan. So there should be a lot more activity on this front coming soon. I also have some flight reviews queuing up that I will
Hotels and Such
Not much to write about when living in a van down by the river. We will get back into hotel mode once we make it to New Caledonia.  
Fun activities of the week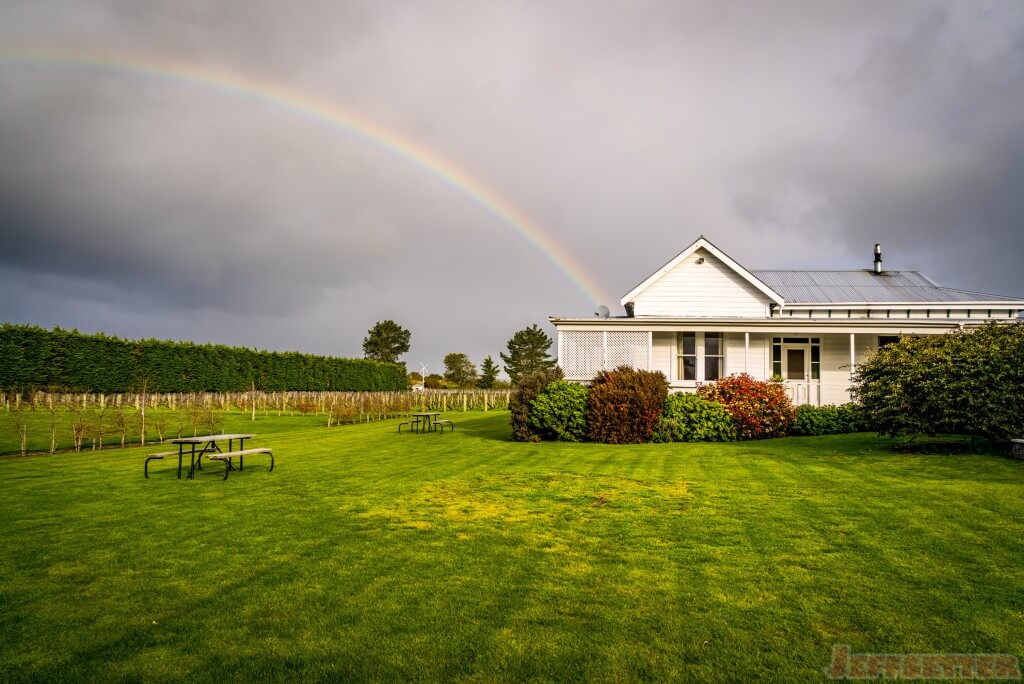 We have been to a new place every night, so I have to say that everything we have done has been a unique and cool experience. Some favorites:
Up close and personal with the seal colony in Kaikoura. You literally have to walk over seals as you approach.
Eating "Crayfish" (Lobster) fresh from the ocean in Kaikoura, after looking at the seals.
The Church of the Good Shepherd in Lake Tekapo
Crossing from the South Island to North Island via Ferry. This had me worried for weeks, but it ended up being just fine in the end. That ship is huge!
Stumbling into the beautiful wine region/county/city of Martinborough and falling in love. This place was amazing!
Hawkes bay delivered as well.
New Zealand is a magical place, even when you get away from the pure touristy places. There are some things you can only see if you're driving and don't have a real plan in mind. Love it!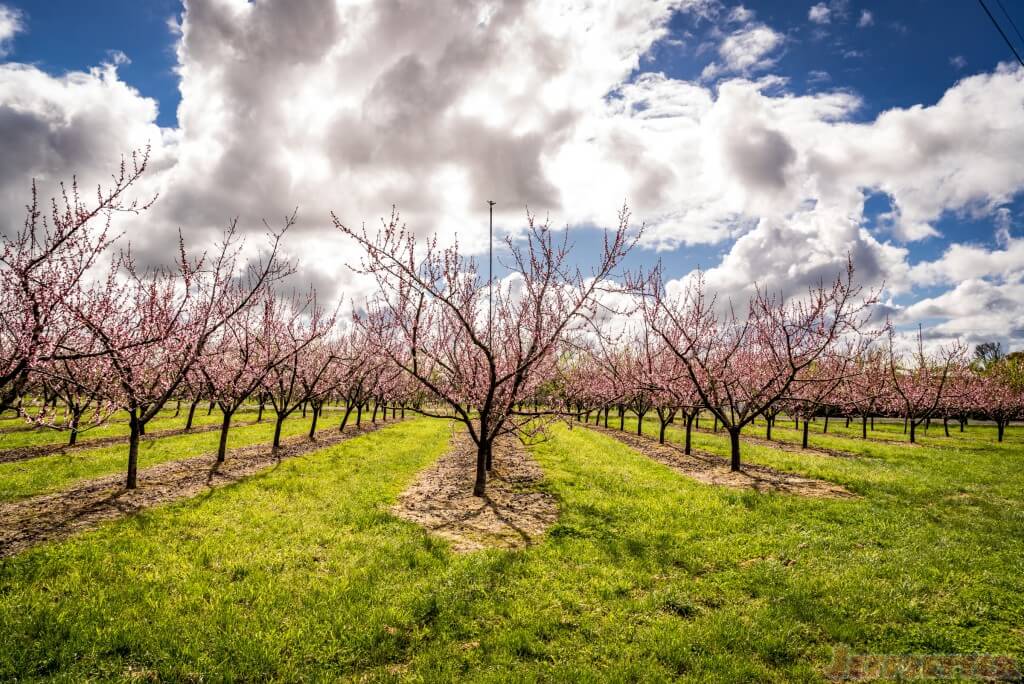 Totals for our One-Way Neverending Trip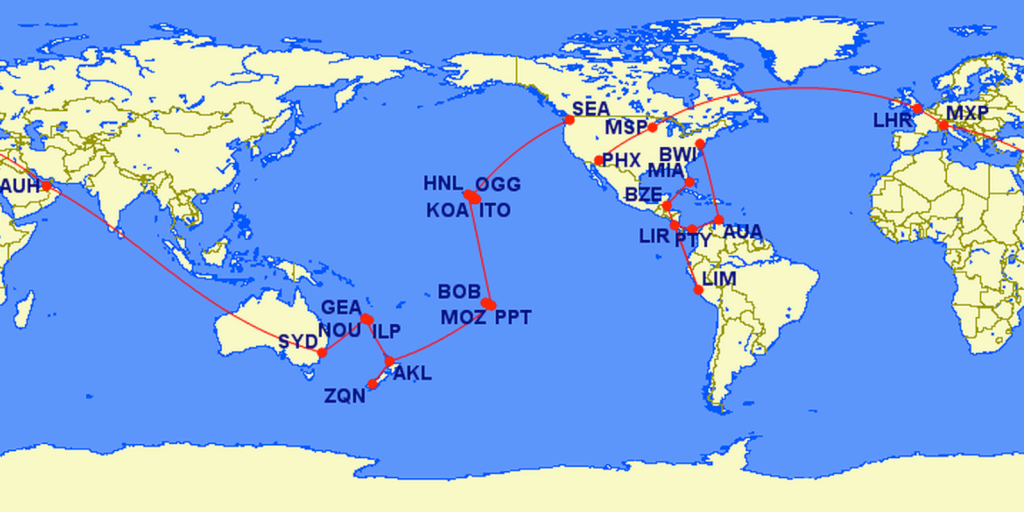 Map generated from Great Circle Map.
Total committed flight cost (2 people): $3,263.10 ($34,958.99 saved over retail)
Total flight cost in miles: 644,164
Average redemption value per mile: $.054 cents per mile
Total flight segments/person: 24 (3 first, 2 business, 19 economy)
Total nights booked in hotels, home stays and vacation rentals: 158
Total committed per night for lodging: $58.95
Total hotel points/flexible points used: 354,508 + 6 free night certificates + 1 IHG Ambassador Weekend Certificate
Blog Posts