Now here's someplace I've never heard of, even though I passed it several times before; Mee Sum Pastry.
Towards the end of my stay in Seattle, my friend from Portland (originally from Oahu) drove up to meet us.  And, since he's always wanted to but never got to eat there, we went to Din Tai Fung.  After that, however, he told us about a place we needed to check out.  It's somewhere he always goes to when in Seattle: Mee Sum Pastry.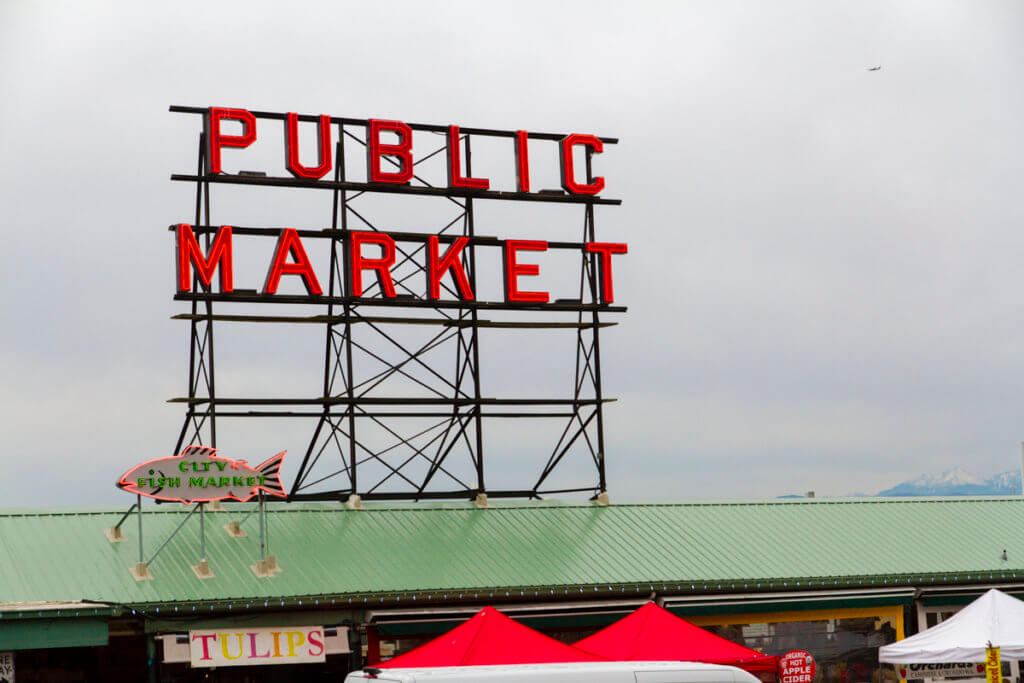 Location
Mee Sum Pastry is located at the Pike Place Market on Pike Place just down the street from Beecher's Handmade Cheese.  It isn't really a shop, but more of a small window from which you can order ready-made and made-to-order items.  Blink, and you'll probably miss it, as I have every other time we've been here.  And I'm not sure how I always missed it, as there usually seems to be a line for it.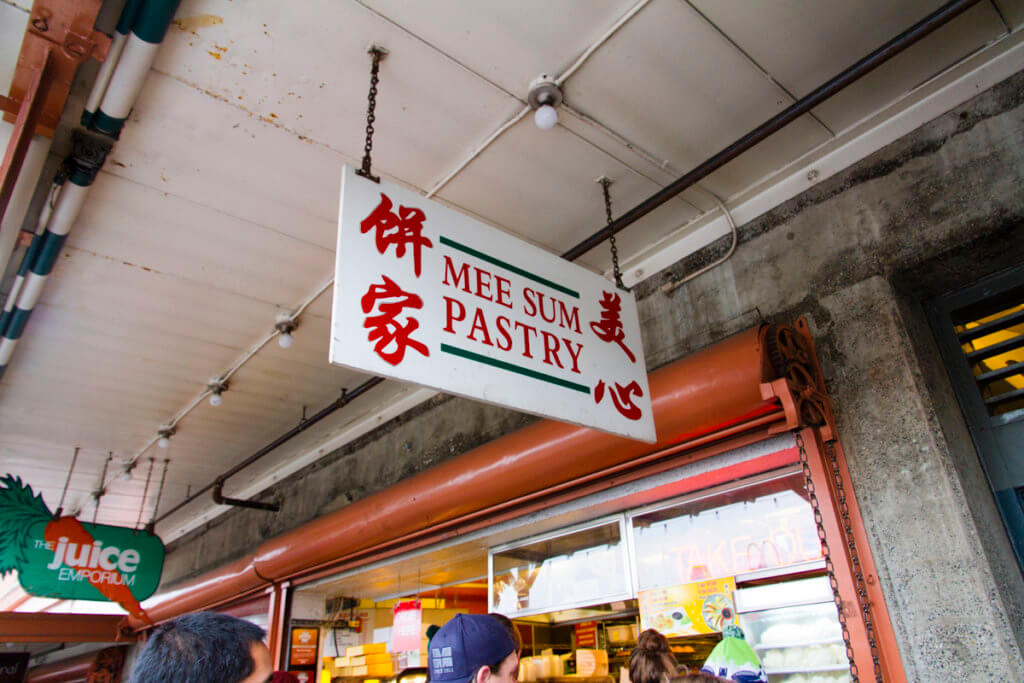 Food
For my friend, the two things to get here are the BBQ Pork Sticks and the BBQ Pork Hom Bow.  They have other stuff too, like egg rolls and shui mai, but we didn't try either.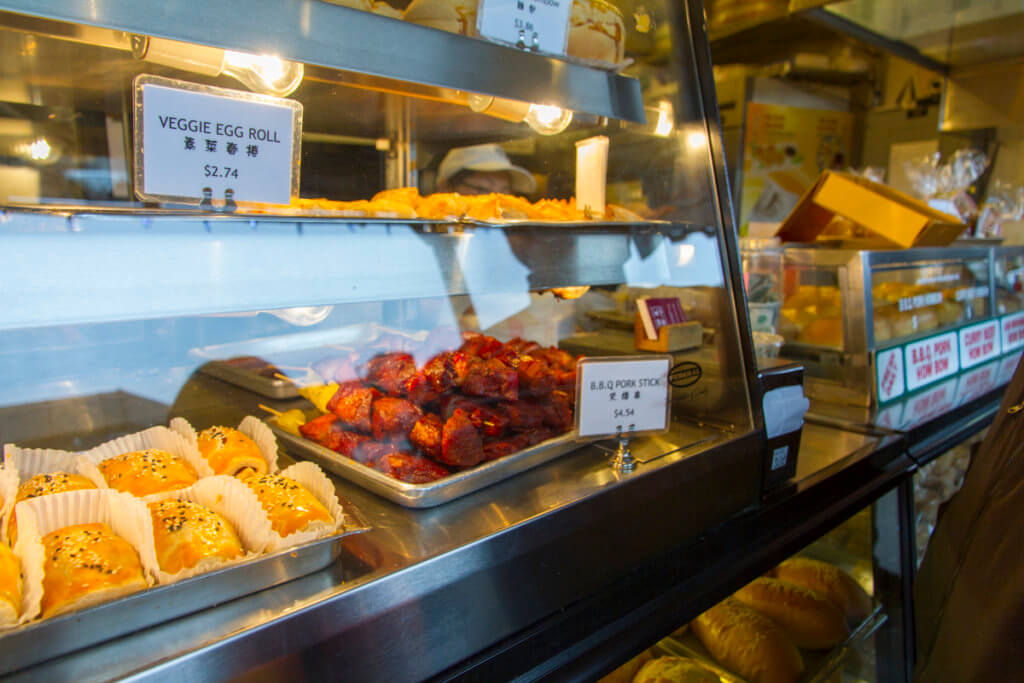 The BBQ Sticks are basically skewers of large hunks of char sui.  But unlike the char sui we have in Hawaii, it's not a bright red color, which is a good thing.  And it has a piece of pineapple on the end that you can eat to help cut the richness.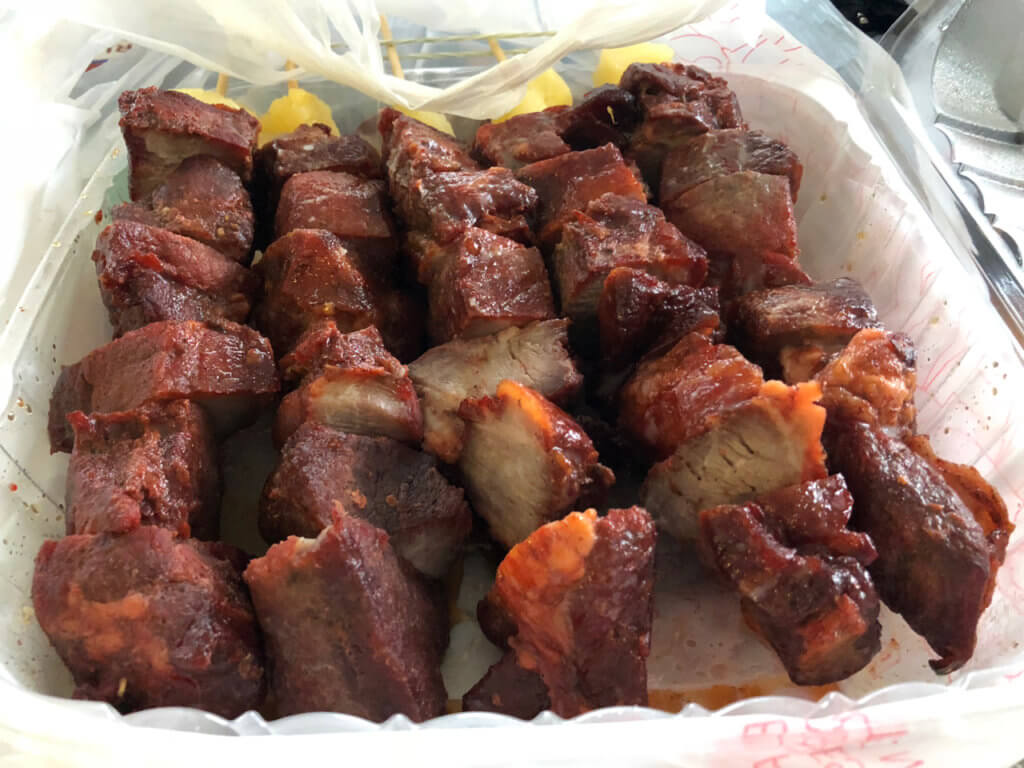 The Pork Hom Bow is really just giant char sui bao, or manapua as we call it in Hawaii.  The version here, though, uses the golden, baked sweetbread-style bun.  And, it's good.  Really good.  In fact, I like Mee Sum Pastry's version more than most in Hawaii.  Who would've thought?!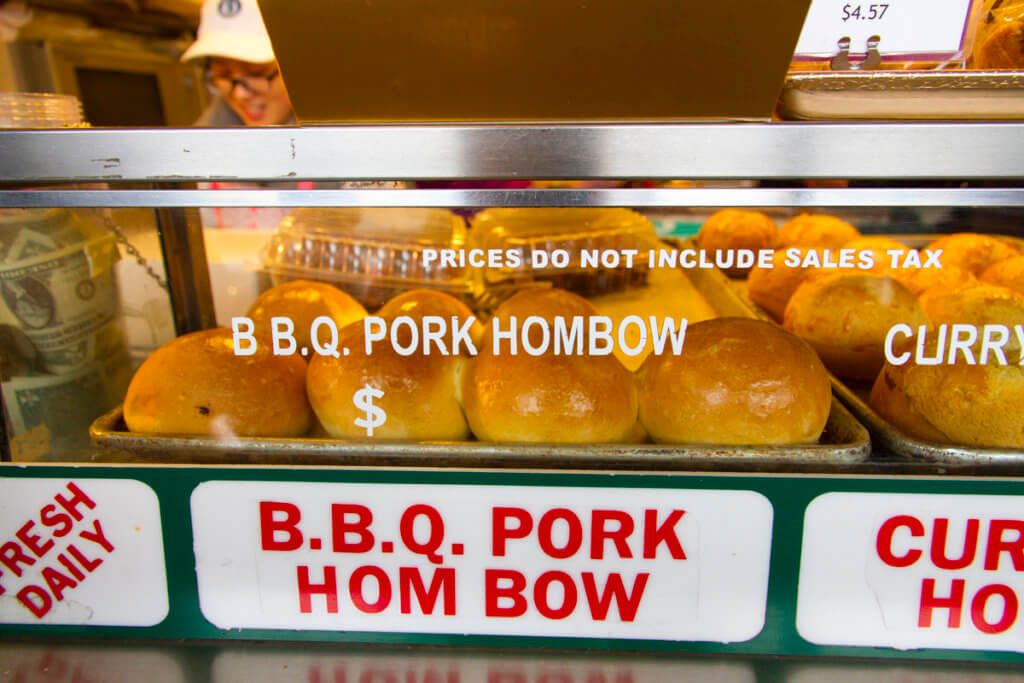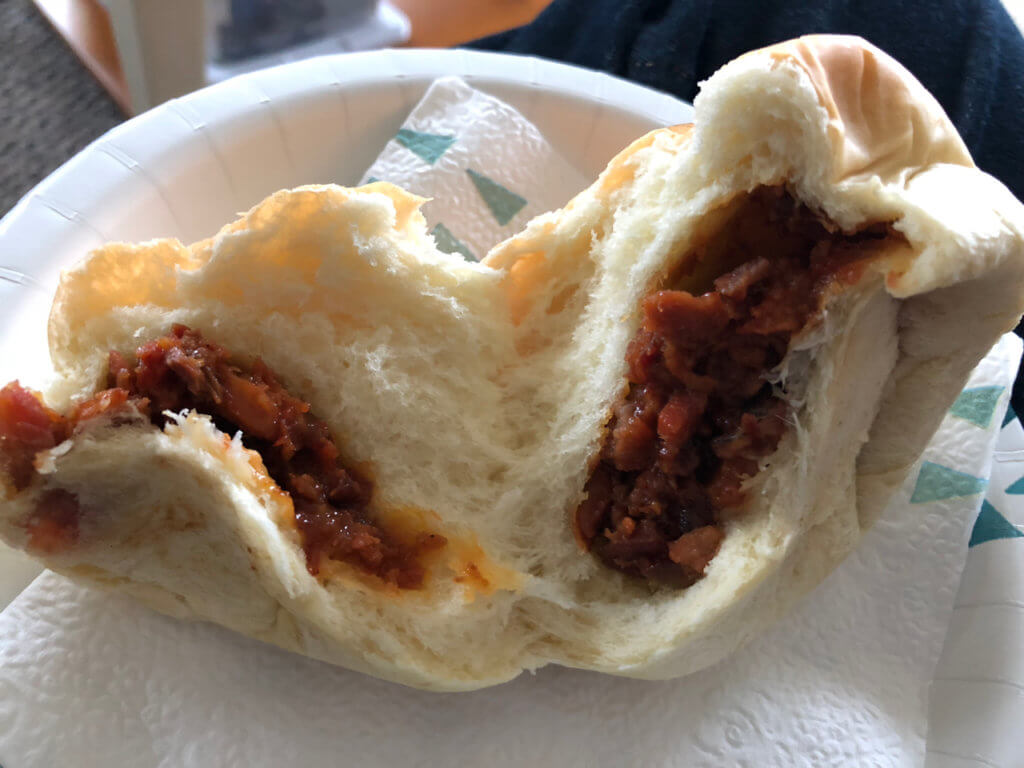 Mee Sum Pastry, Final Thoughts
If you're looking for a quick, inexpensive snack or meal, I highly suggest checking out Mee Sum Pastry.  It's in a convenient location, and the prices are super reasonable.  One BBQ stick costs around $4.50, and they're HUGE!  The place really is a no-brainer and is on my list of places to go when I'm looking for a light meal that's even lighter on the wallet.
Snowy Seattle Trip Report
Alaska Airlines Premium Class HNL-SEA
SpringHill Suites Seattle Downtown/South Lake Union
Starbucks Reserve Roastery Seattle Revisited
Mee Sum Pastry