Once we settled into our room at the Seattle Marriott Waterfront, the wife and I decided to waste no time and got to do some exploring.  After a quick lunch, we headed to Pike Place Market.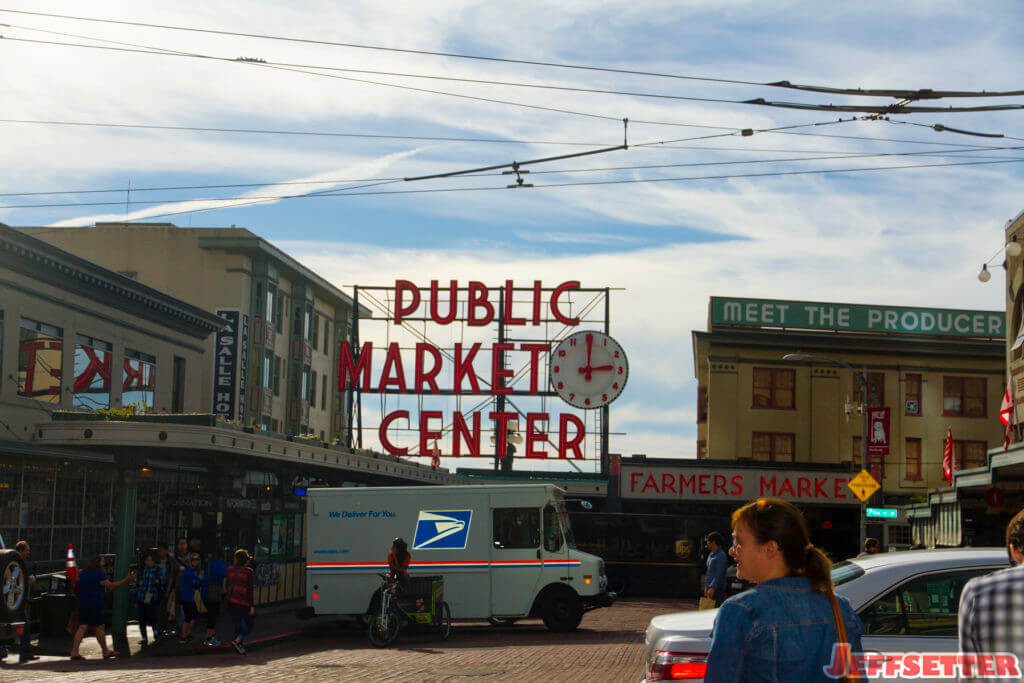 Yeah, the place is practically a tourist trap, but you just have to right?  A trip to SEAtown wouldn't be complete with out a stop at this famous, longtime fixture of Seattle.  And you know what?  Even if the prices are high, it's still way cheaper than what we pay in Hawaii.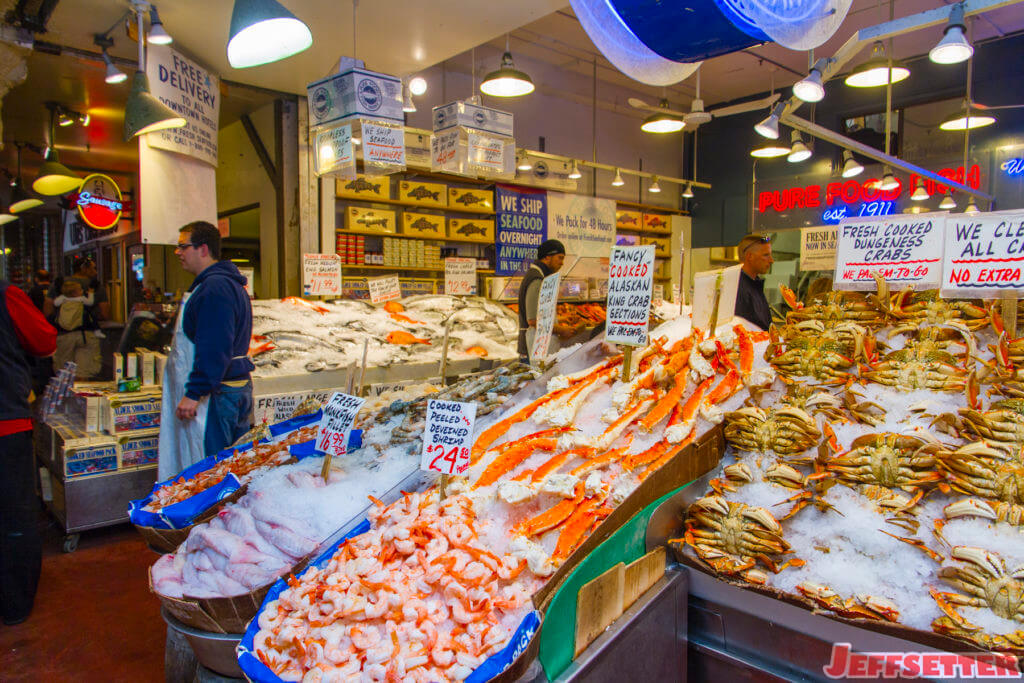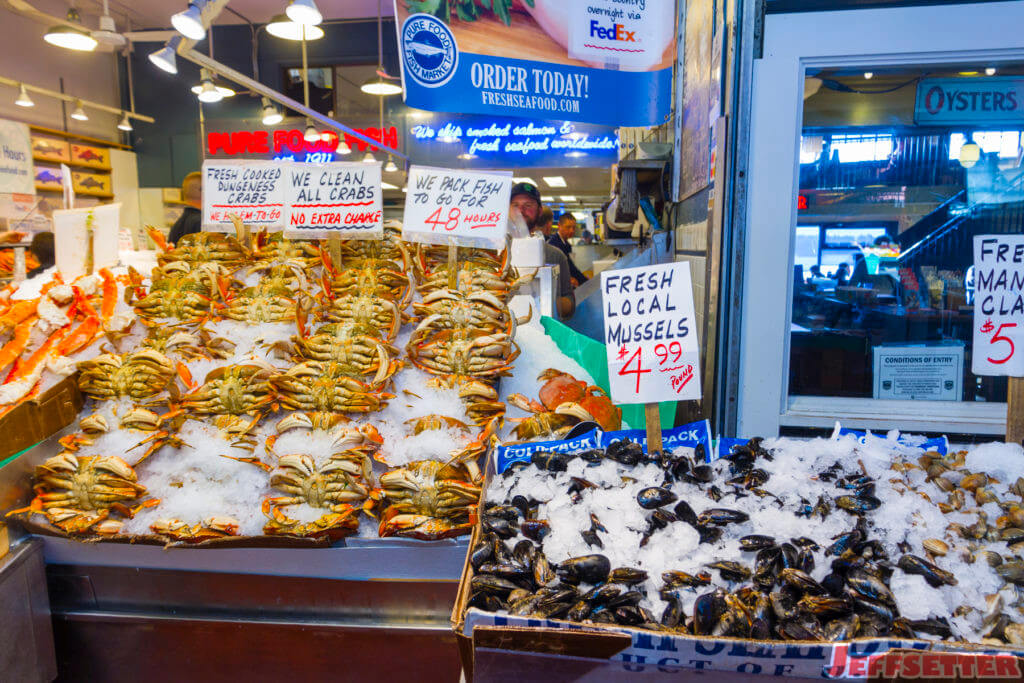 While Hawaii is known for its fresh seafood, I'd argue that the Pacific Northwest has a greater bounty.  Just looking around Pike Place Market at all of the different fish mongers made me jealous.  All the different types of shellfish is something we just don't have back home, especially those amazing fresh, live mussels.  That's because virtually everything we get in Hawaii, if it isn't caught locally, arrives frozen.  But even when we do have live Dungeness Crab, they're usually a shadow of their former glory with tiny, shriveled meat.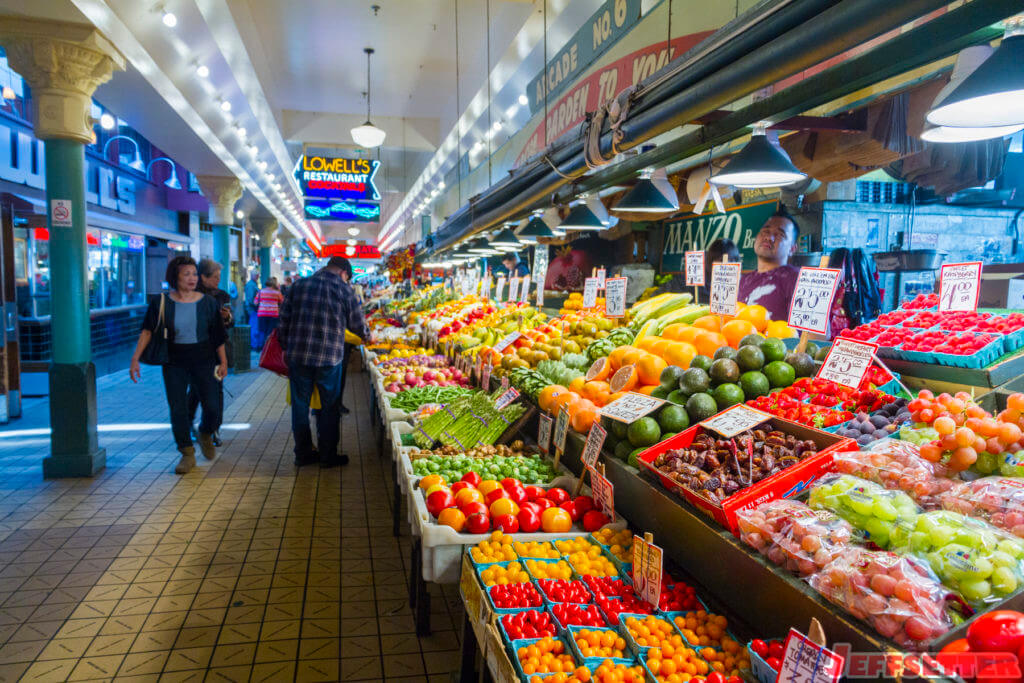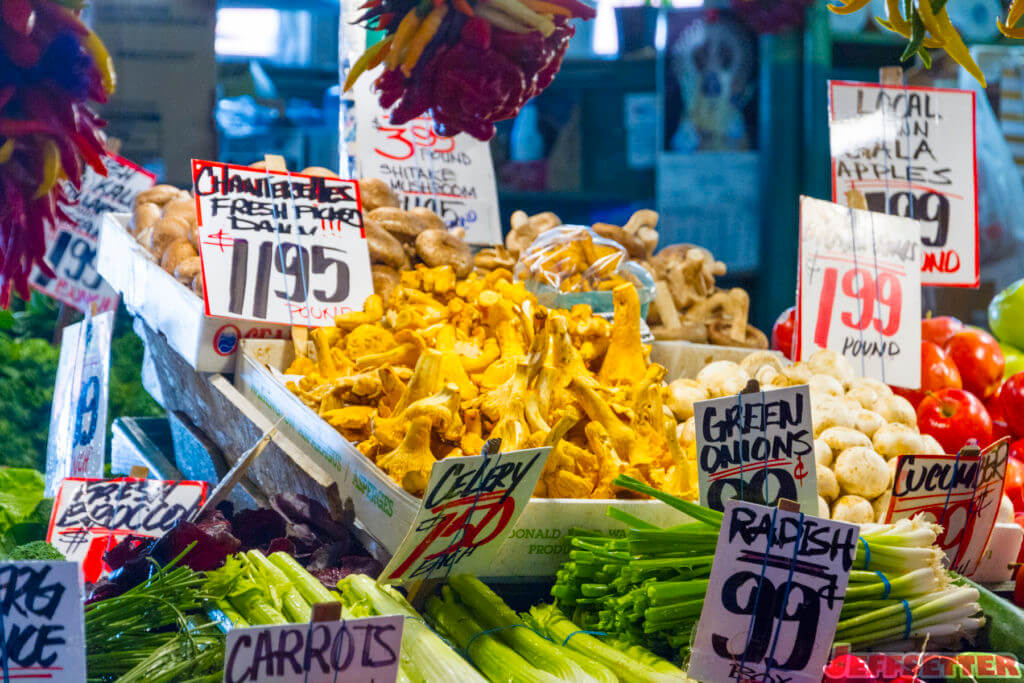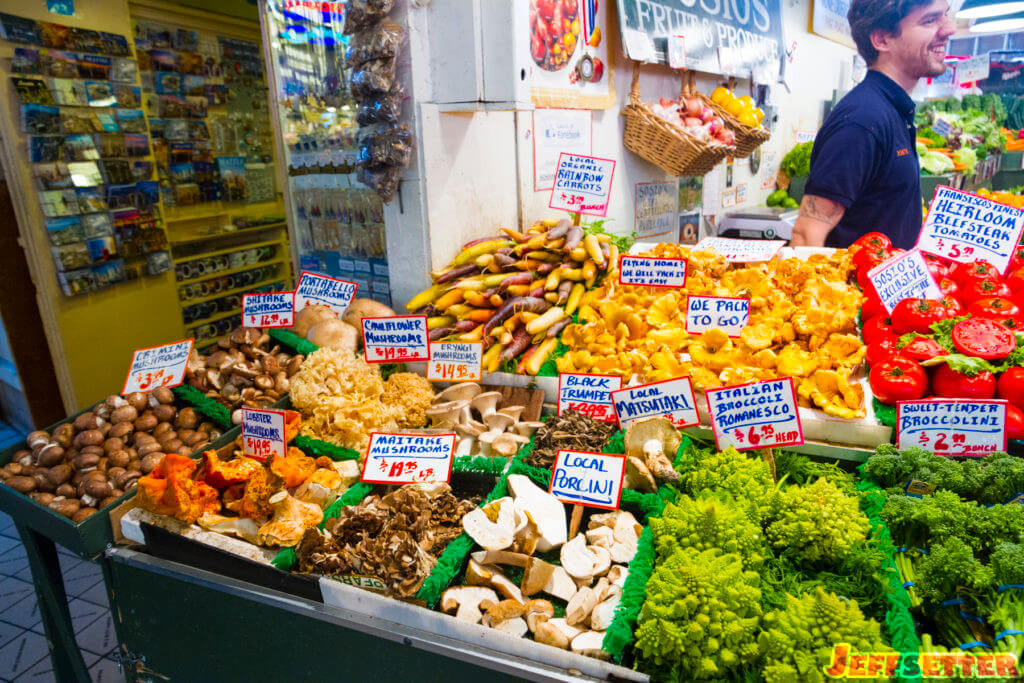 The produce made me incredibly jealous as well, particularly the enormous variety of fresh mushrooms.  And just look at those prices!  On the rare occasion we do get fresh Chanterelles, they're usually around $20/lb.  But even the everyday items, like a bunch of green onions, usually costs $2-$3 back home.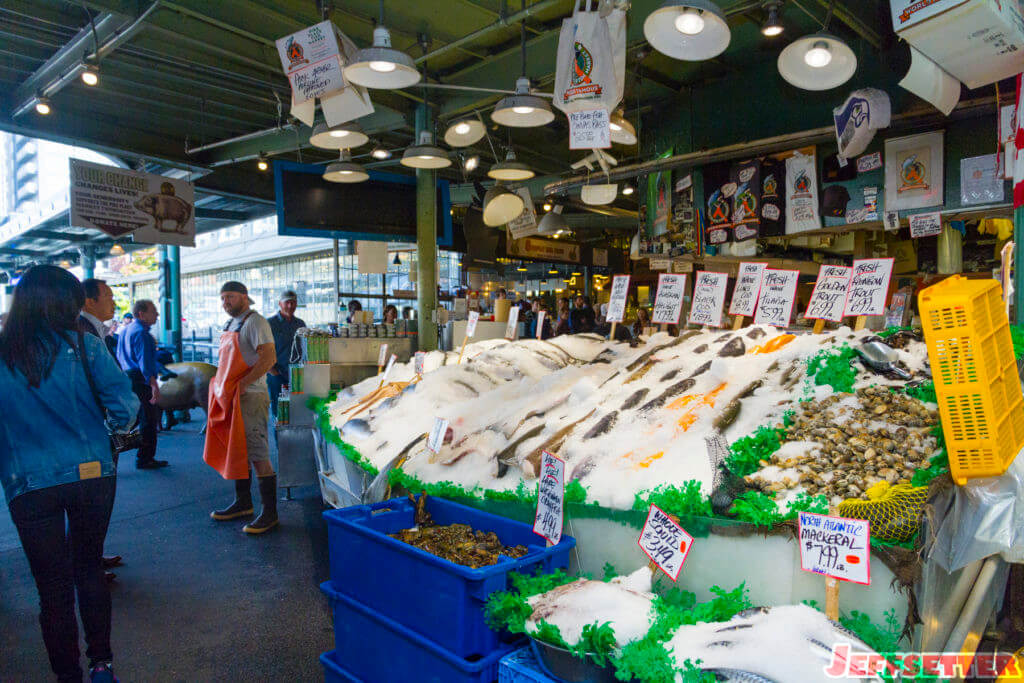 There were a lot of other vendors setup throughout selling various nicknacks ranging from ciders, to hot sauces, soaps, candles, t-shirts, keychains, and more, but a lot of them either didn't like being photographed or had signs banning that, so I opted to just not take pictures of any of them at all.
And since we were already at Pike Place Market, why not check out the Post Ally Gum Wall too.  It is another touristy thing to do, but what the heck right?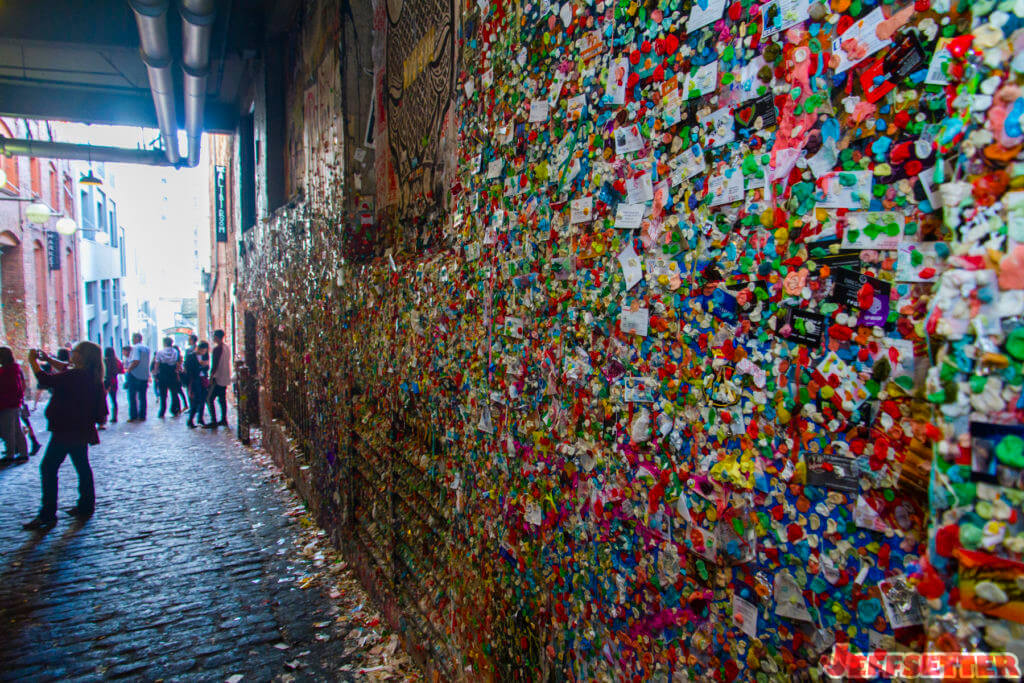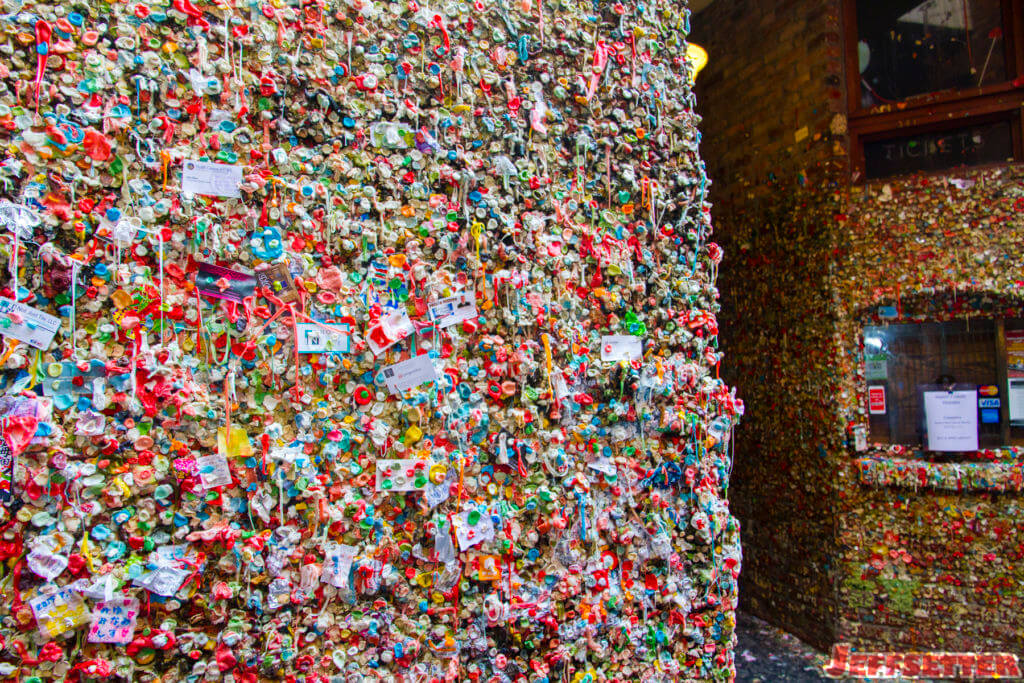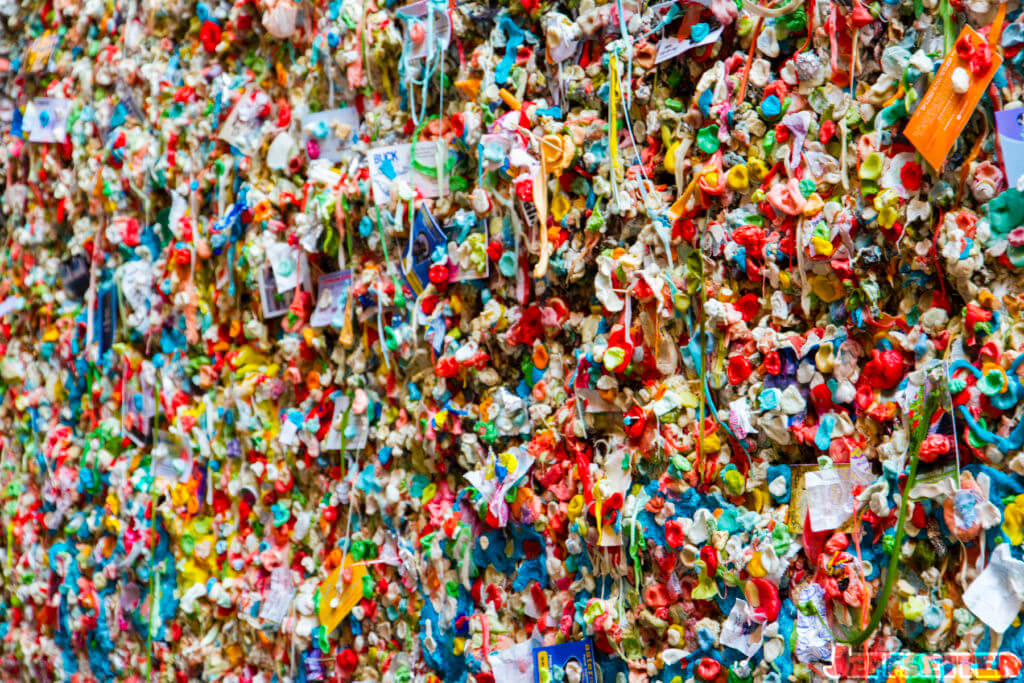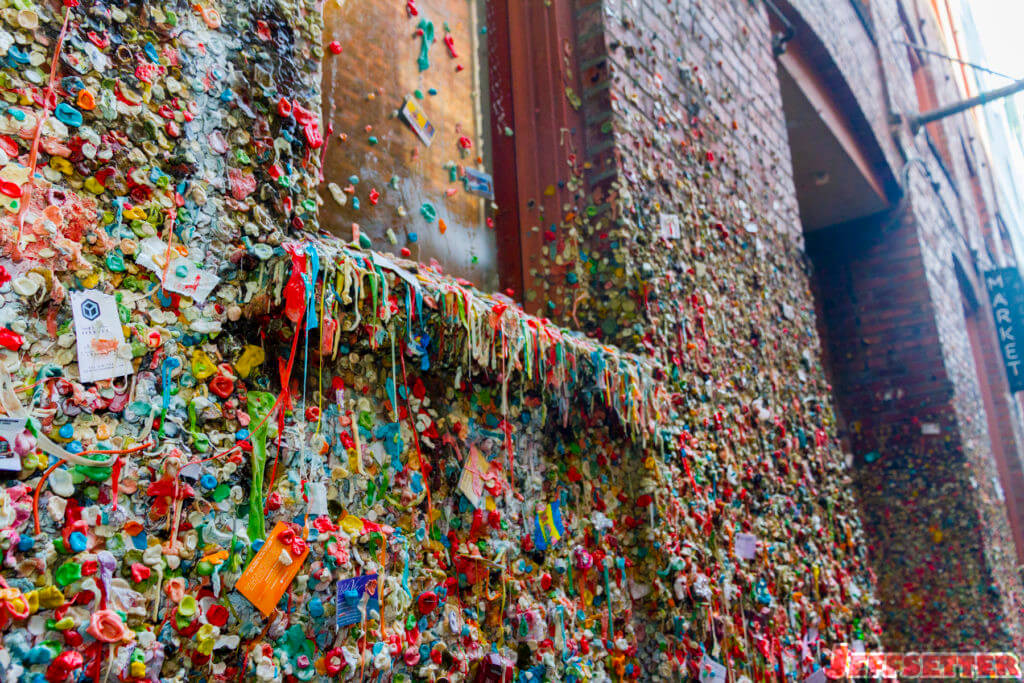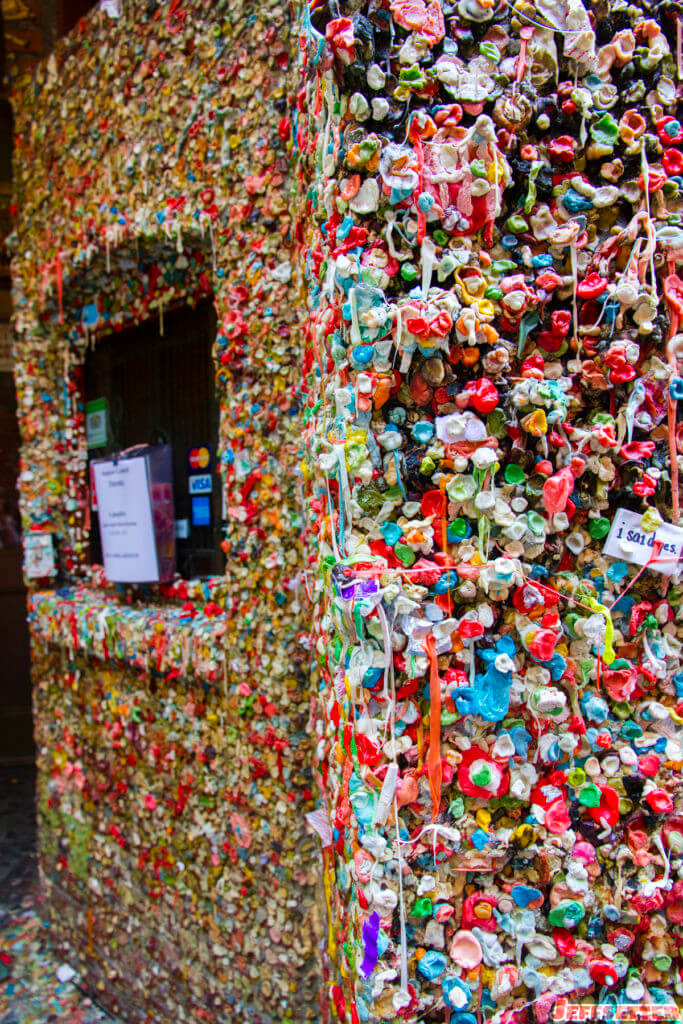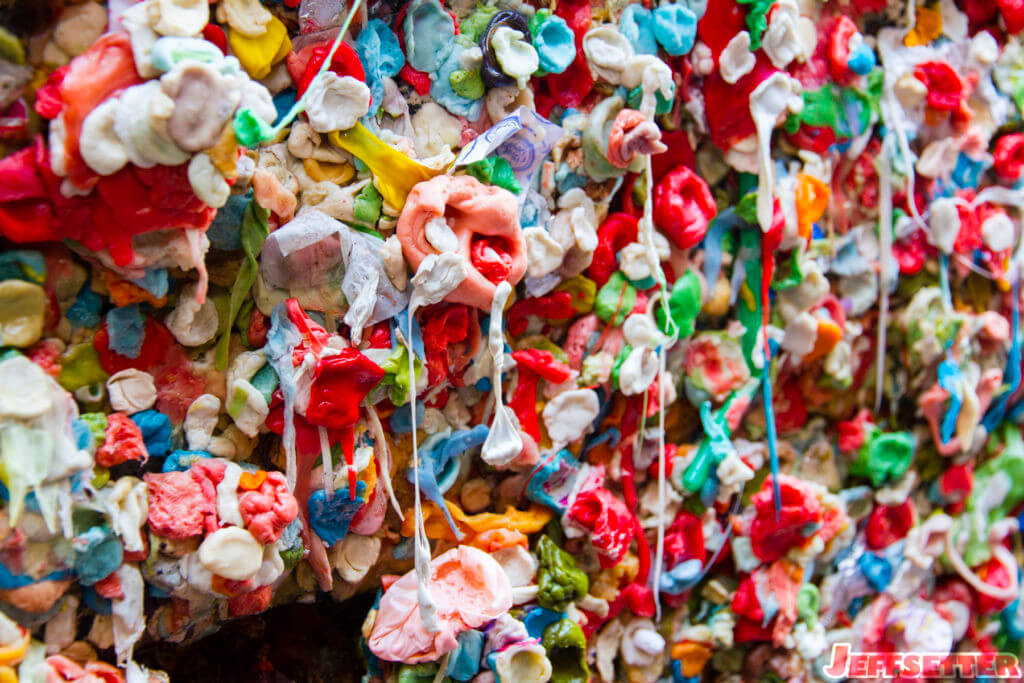 While it was a little interesting to see and something the wife enjoyed, we agreed it isn't something we'd probably do again.  The whole area reeked of sugar and saliva, which is to say it smelled really unpleasant.  That and the fact that the ground was coated in quite a bit of gum too made it a little difficult to walk around.  And while I understand the gum was removed from the wall shortly after our visit, a friend of ours went a few months ago, and already the walls are looking as if the cleaning never happened!
We also tried to check out the Original Starbucks, but, you know…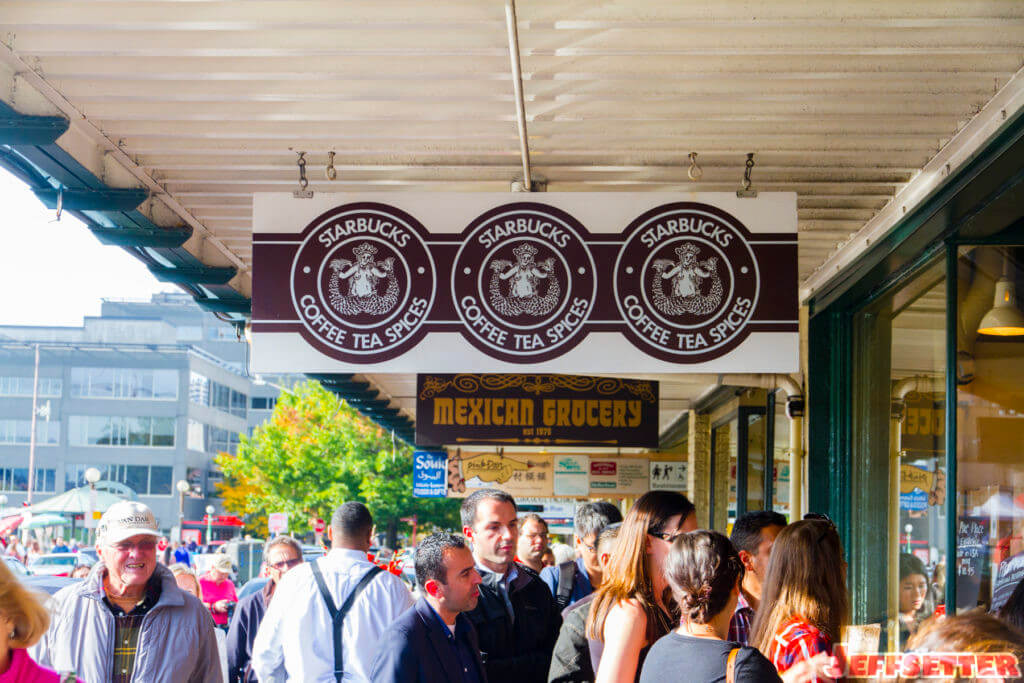 Crowding is another issue to be mindful of when visiting both Pike Place Market, the Post Ally Gum Wall, and the Original Starbucks, but you know what?  Best thing to do is just go really early in the morning on a week day… Say, right as the market begins to open?  But more on that later…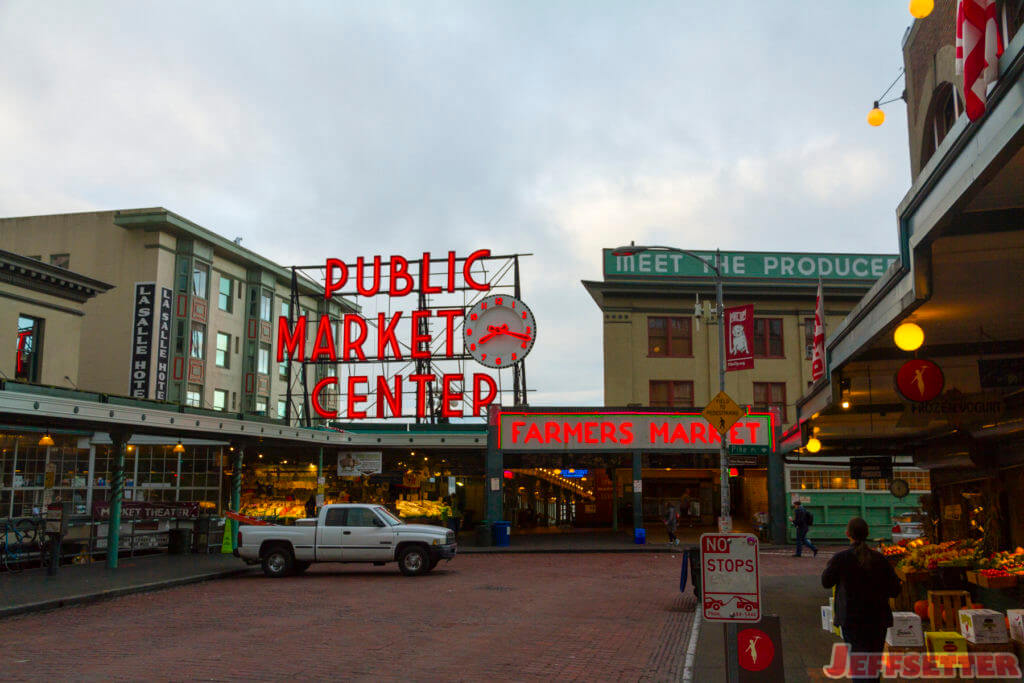 And if you want to know where you should shop at Pike Place Market from a professional local perspective, check out ChefSteps' guide to the market.
Our PNW Adventure
Pike Place Market + Post Ally Gum Wall