If you've been following me for a while, you'll know that top-end luxury hotels are usually out of my realm. But, occasionally, I do get to splurge a little. And one hotel, in particular, stood out the most to me. Alas, my favorite Marriott turned into a Hyatt recently and is now accepting reservations.
Back in 2018, I planned a lavish milestone birthday that piggybacked onto a trip we took for a wedding. Part of that trip saw us in Napa Valley to dine at the legendary The French Laundry. Initially, I planned on having us stay at the Napa Valley Marriott Resort & Spa; I ended up burning a ton of points to splurge on the Los Alcobas Napa Valley instead. At the time of booking, the Los Alcobas was still a Starwood Property and set me back 80,000 Star Points per night (I booked a vineyard view room). That equates to an astonishing 480,000 Marriott Bonvoy points! But it was well worth it as we both fell hopelessly in love with the property. A fireside brunch on our balcony in the crisp, cool autumn air was absolute heaven.
That's why we were absolutely devastated when we learned that the hotel left the Marriott Bonvoy program.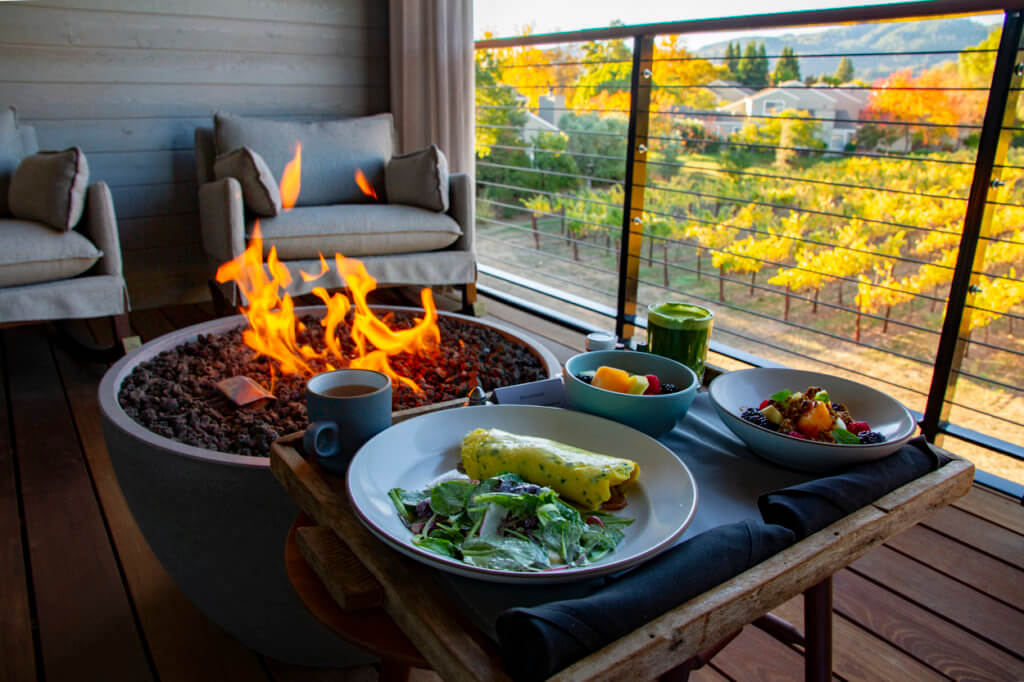 The Los Alcobas Napa Becomes a Hyatt
Thankfully, the Los Alcobas Napa is reopening soon under Hyatt. Specifically, it's now the Alila Napa Valley, one of Hyatt's ultra-luxury brands with an emphasis on wellness and the environment. That said, it doesn't look like the property is changing at all, which is a good thing. So long as you don't get stuck in a Farmhouse Room, that is.
The new Alila Napa Valley opens on March 15, 2021, and is already accepting reservations. Pricing looks like it's about the same as the property's Marriott days, with standard pricing coming in at just under $700 per night this fall. Do note, though, that you must prepay two nights at the time of reservation and that they have a 14-day cancellation policy.
As far as reward categories go, the Alila Napa Valley occupies Hyatt's top category – Category 7. That means a night here in a standard room will set you back 30,000 points. And, it looks like you can actually book award nights here – at least for now.
My Favorite Marriott Turns into a Hyatt, Final Thoughts
While I'm still disappointed that the Los Alcobas Napa Valley is no longer a Marriott, I'm glad to see they've joined a program that'll allow us to continue to redeem points here. However, I don't have high hopes that we'll continue to be able to do so. After all, it was relatively easy to redeem points at the Andaz Maui when the property first opened. But, now, you can't book a night there unless you book nine nights or more. What's more, they limit "standard" rooms to such a tiny subset of "no view" rooms that finding any availability can be incredibly difficult. And this isn't an issue that's unique to the Andaz Maui. Issues like these are commonplace through the World of Hyatt, and Hyatt doesn't seem to care whatsoever. So, we'll see. I've definitely got my fingers crossed, but I'm not holding my breath.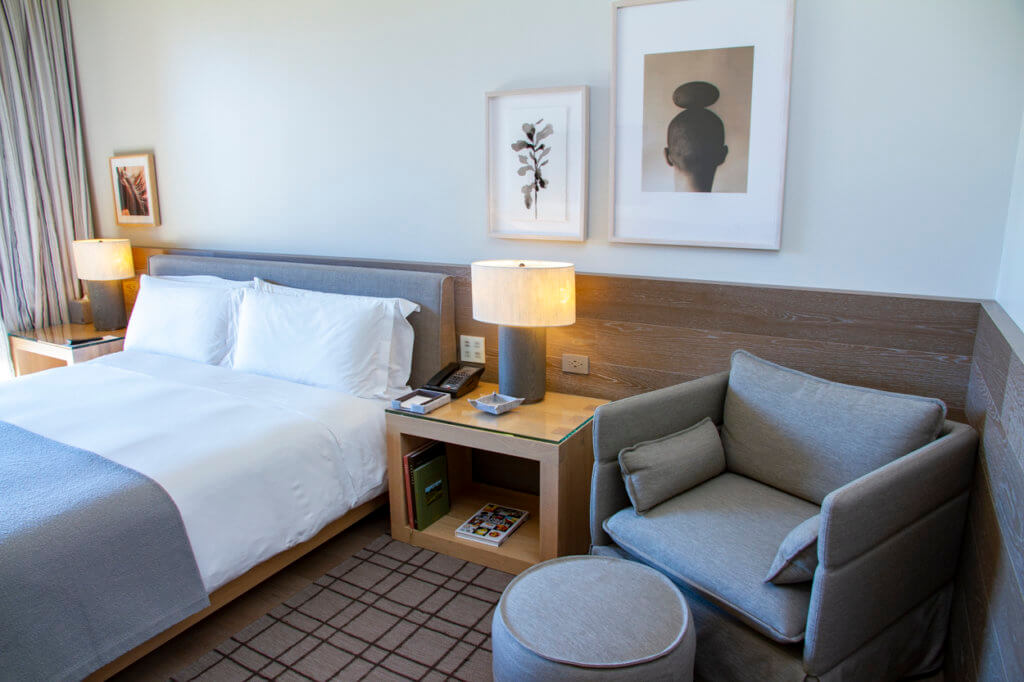 H/T: One Mile at a Time