Last year, I reported that the Sheraton Kona Resort & Spa at Keauhou Bay would be leaving Marriott. The reason for the departure was the acquisition of the property by Hawaii-based Outrigger Hotels & Resorts. And though it seemed like the sell was off, Outrigger moves ahead with the Kona resort purchase.
In February 2020, we learned that Outrigger Hotels & Resorts reached an agreement to buy the Sheraton Kona Resort & Spa at Keauhou Bay. At the time, the sale was supposed to close around April 15. Then COVID happened and brought tourism to a halt. And with the halt in tourism, the sale seemed to fall through. But, apparently not.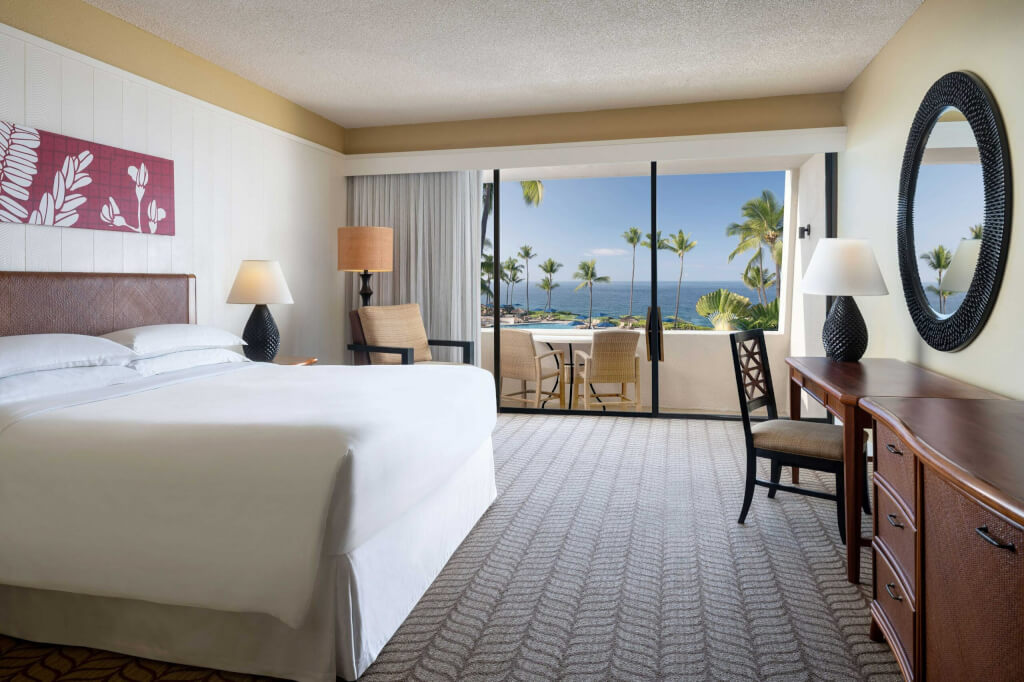 Outrigger Moves Ahead with Kona Resort Purchase
Apparently, there was no halt in the sale – rather, it was merely a pause due to the pandemic. Outrigger Hotels & Resorts still plans on acquiring the Keauhou Bay property and it says it expects the sale to close in late August. Once that occurs, the Sheraton name will disappear and the property will become the Outrigger Kona Resort & Spa. What's more, when the sale closes, Outrigger plans to kick-off a major renovation project.
While details of the renovation remain scarce, we know that work will touch every part of the property, including guest rooms, corridors, public spaces and recreational facilities. In total, Outrigger plans to invest $25 to $30 million in its new Outrigger Kona Resort. The hotel will remain open throughout the project.
What This Means for Bonvoy Members
Naturally, if you have a reservation at this hotel in late August, your reservation will be honored. However, you won't earn points or elite night credits for your stay, nor will you receive elite recognition. As I mentioned before, though, the biggest loss from this sale is the loss of a credit card certificate property. That's because the Sheraton Keauhou is a category 5 property with a standard rewards night cost of 35,000 points. It was one of the few Marriott in Hawaii at this level or lower, the others being the Courtyard King Kamehameha Beach Hotel and the Sheraton Princess Kaiulani.
Final Thoughts
I've never stayed at the Sheraton Keauhou before. But, the property doesn't really appeal to me. It isn't anywhere near downtown Kona and sits on a rocky sea cliff rather than a beach. So, this change in ownership isn't really a big loss to me. I'd much rather stay at the Courtyard King Kam, especially given their identical award cost.
What do you all think about this sale? Is it a big loss for Bonvoy members?