Immediately after retrieving our checked bag from our flight, we headed across the street to the small car rental area at Hilo International Airport. This time around, I rented from Alamo Rent a Car Hilo via Costco Travel.
Booking Alamo Rent A Car Hilo
As I mentioned in the intro, I rented from Alamo Rent A Car Hilo via Costco Travel. While I predominantly rented directly with National last year, prices have skyrocketed in 2022. As it was in pre-pandemic days, National became far too costly for me to rent from, which is why I defaulted to my usual Costco Travel searches.
To be sure, you should always search the rental agencies on their own, along with aggregation sites like Costco Travel. I even checked out Chase's travel portal and whatnot, but Costco ended up being the cheapest for this trip. All in, I paid $230 for three days and originally booked a "standard" size car, which is a VW Jetta in Alamo's fleet. However, as part of the Costco benefit, I was automatically upgraded to a "full-size" Chevy Malibu.
Alamo Rent A Car Hilo Pick-Up
Upon arriving, we stood in what I thought was a line. It turns out it was just a bunch of people waiting around. Once I figured this out, I immediately headed over to the counter. There, the associate took my driver's license and credit card. As she tried to process me in, she said my rental was already active and went to go speak with a manager. I'm not sure what happened, but a few minutes later, she came back, had me sign the paperwork – so much for expedited check-in, Alamo – and informed me that our car was being cleaned.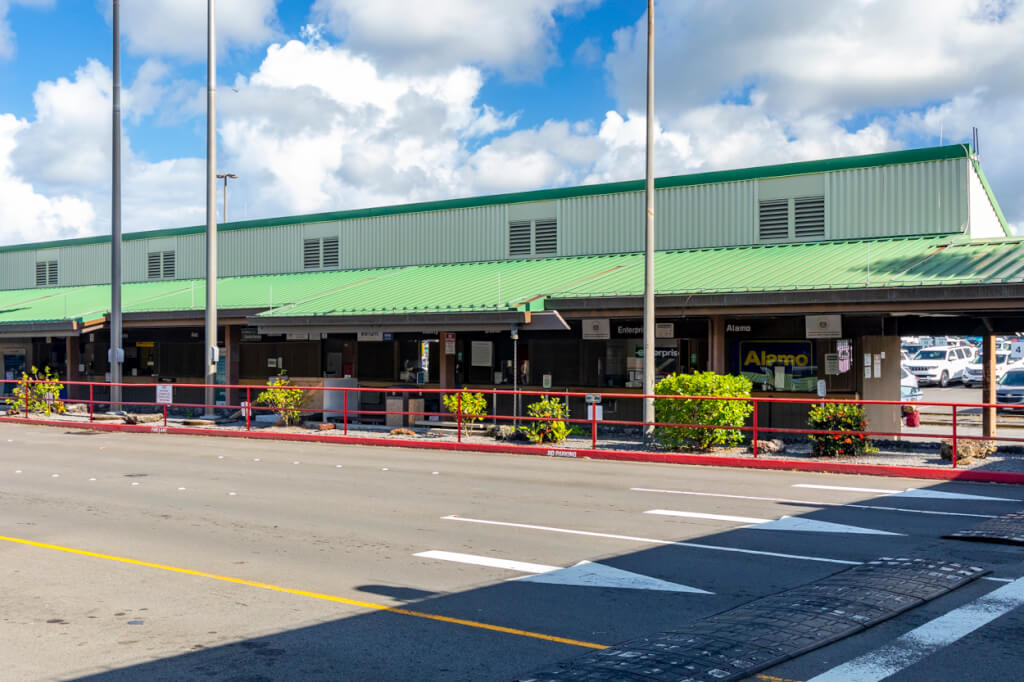 About 10 minutes later, a silvery Chevy Malibu, looking exactly like the one on the website, pulled up, and we hopped in.
Chevy Malibu
I gotta say, I wasn't thrilled to be getting a Malibu. After our last experience with a Chevy Cruze on the Big Island, I was hoping we'd get something else like a Toyota Camry. Alas, it wasn't to be. That said, I'm happy to report that the Malibu was a decent car. The power from its 2.4-liter turbocharged four-cylinder was decent, as was its mileage. In fact, we filled up only once and topped up before return, despite making four trips across the island. And the car felt considerably more powerful than my last rental – a Nissan Maxima.
The handling of the car is nothing to write home about. Being a front-wheel drive vehicle with comfort-tuned suspension, the Malibu isn't a quick cornerer, though it has a decent turning radius. Comfort, by the way, is fairly good. It isn't Toyota-quality in terms of isolation, but it's good enough. Tire noise, however, was quite high. Hell, it was louder than my car, and I have zero sound deadening in my little sports car.
The HVAC system worked splendidly, even under hard throttle input, which is a major contrast to our Cruze. Even better, the Malibu has dual-zone climate control plus heated and ventilated front seats. As far as connectivity goes, it has Apple CarPlay and Android Auto with standard USB-A and USB-C ports. The touch screen is capacitive and quick, though CarPlay would never properly initiate upon plug-in – I'd have to unplug and re-plug my phone.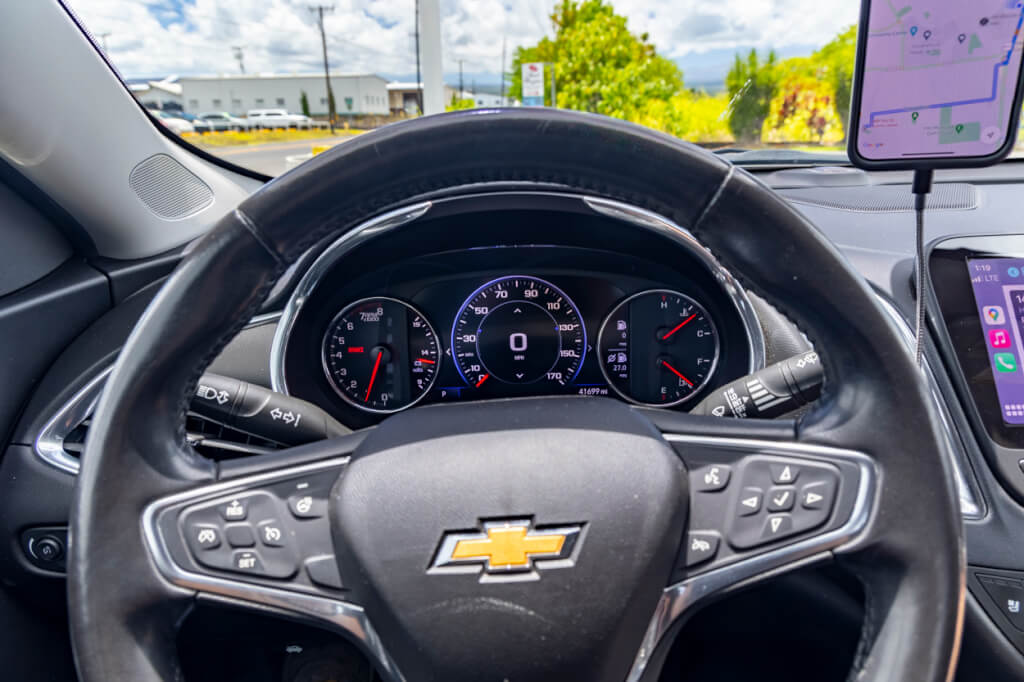 The cargo space was fantastic. The trunk swallowed our checked bag, two rolling carry-ons, and my backpack with room to spare.
Alamo Rent A Car Hilo Return
The return process at Alamo Rent A Car Hilo couldn't have been simpler. We pulled into a dedicated return stall – well, in between two since the idiot next to us took up two stalls – and an employee came out to meet us. After a once over with the car, the charge amount and information were confirmed, and we were on our way.
Alamo Rent A Car Hilo, Final Thoughts
Renting a car in Hilo is a much easier process than doing so in Kona. There's no shuttle to catch and no broken kiosks to deal with. That said, the facilities here are much smaller, meaning there are fewer available cars and a limited selection. Plus, Hilo is rainy. It began pouring as we finished loading up our car and got in. However, I'll take this any day than dealing with Kona Airport.
Big Island 2022 Trip Report