I've been on a bit of a ramen bender lately, seeking redemption for my disappointing experience at STIX Asia. The latest stop on my ramen adventure is Noods Ramen Bar Kaimuki – someplace I've actually been eyeing for a while now.
To be honest, I haven't been having much luck with ramen lately. Baikohen at STIX was a complete disappointment, as was Kamakura Ramen. So I was hoping for sweet redemption at Nood Ramen Bar, especially because I've been eyeing the place for so long. You see, they opened in 2020, which meant that the only way to try them for a while was takeout. But ramen doesn't do so well as takeout, so I opted to wait. Unfortunately, I never got around to giving them a try until recently.
Noods Ramen Bar Kaimuki Location
As the title of this post suggests, Noods Ramen Bar's original location is in Kaimuki. They do also have a location in Windward Mall, too, now, which is in the food court. But in Kaimuki, you'll find their OG restaurant along Waialae Avenue, right next door to Broken Rice. That means you can either park in the municipal lot across 10th Ave from the restaurant or find street parking.
Service & Atmosphere
Noods Ramen Bar Kaimuki is a tiny spot with several tables in one open room. Everything is painted black, so it's rather dark in the restaurant, despite having a street-facing window. Further, there is no waiting area. So if they're full, you need to wait outside. In that case, it's best to check their virtual waitlist before heading over.
Service at Noods Ramen Bar Kaimuki is good and well-intentioned. It can be a tad slow, especially if they're busy, but nothing horrendous.
Food
Coming in, I knew what I wanted to try but was torn when I actually looked over the menu. Luckily, Mrs. Island Miler wanted to try the same two bowls as I did and ended up ordering the Tori Paitan Ramen, which we hoped would be similar to our favorite Paitan Ramen at the defunct Yotekko-ya in McCully. Sadly, it was not, though it was pretty good in its own way. It definitely had a chicken-forward flavor, though it's a bit greasy, and I would've preferred normal chashu to the seared chicken breast.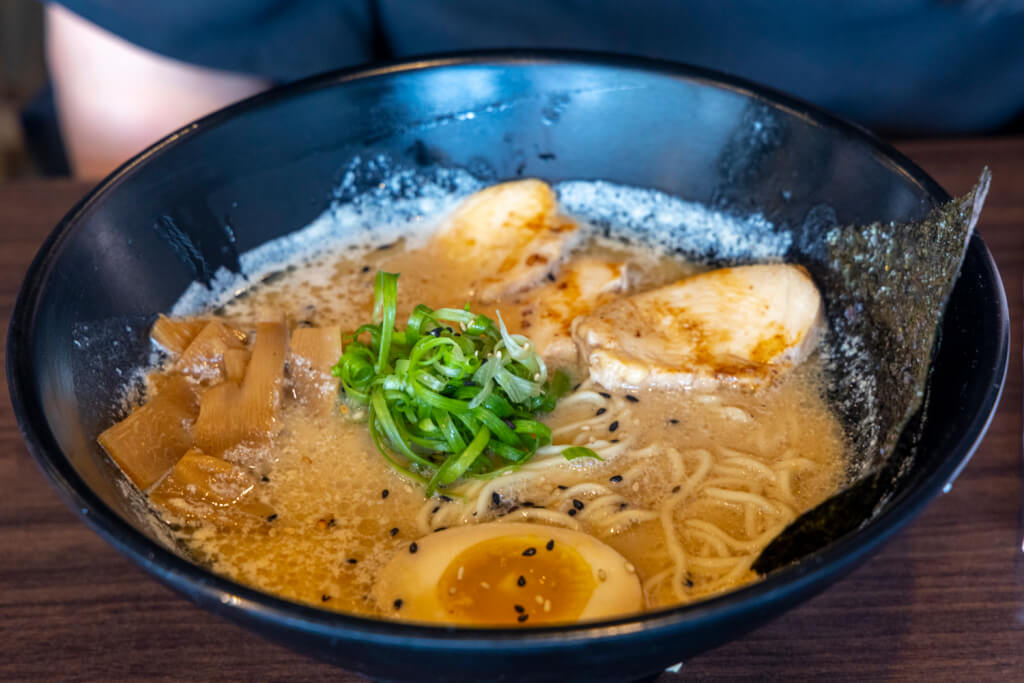 For my order, I went with the Yuzu Shio Ramen, which takes their shio base and adds yuzu (juice or oil?) and yuzu negi oil. This one had a cleaner flavor and quite a yuzu punch to it, though without the tartness. It wasn't quite as clean as the version I had at Kizuki Ramen in Washington but was still pretty good.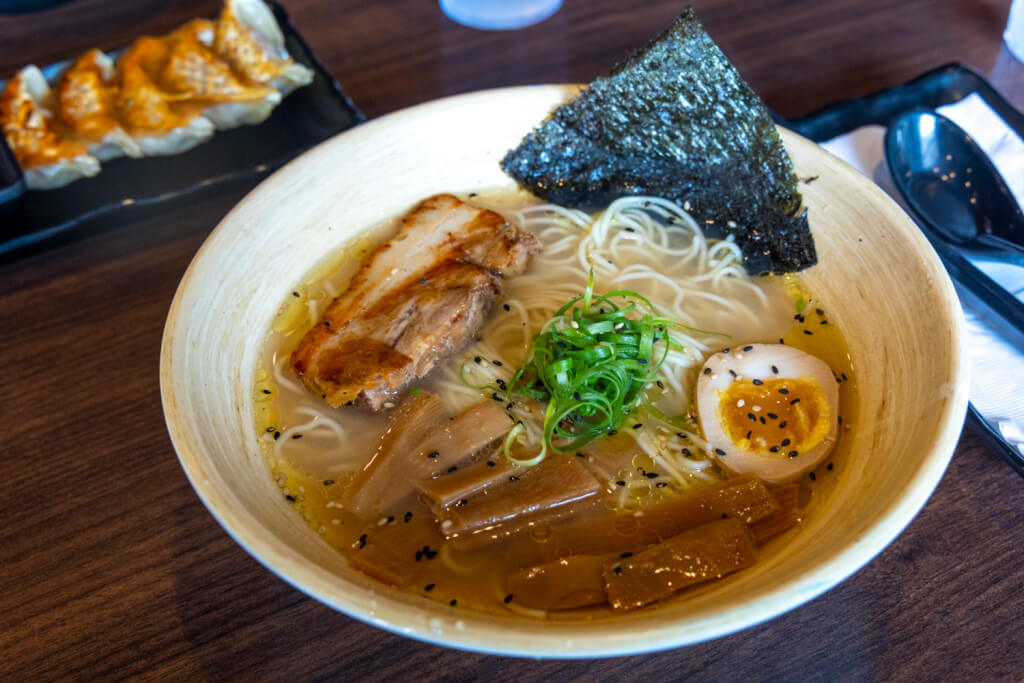 Overall, I'd say that both ramen were decent. However, I think the flavors could be a little cleaner, the sesame seeds are unnecessary, the presentation could be tighter, and I'm not a fan of Hakata-style noodles, which automatically keeps Noods Ramen Bar from becoming a preferred spot for me.
To accompany our ramen, we did get a single order of gyoza. Here, they let you choose between pan-fried and deep-fried, though we chose to keep it traditional and go with the pan-fried version. The regular gyoza comes with a side of shoyu-chili sauce, which is pretty tasty and not at all spicy. That said, the gyoza could use a bit more ginger and green onion inside, but that's my preference.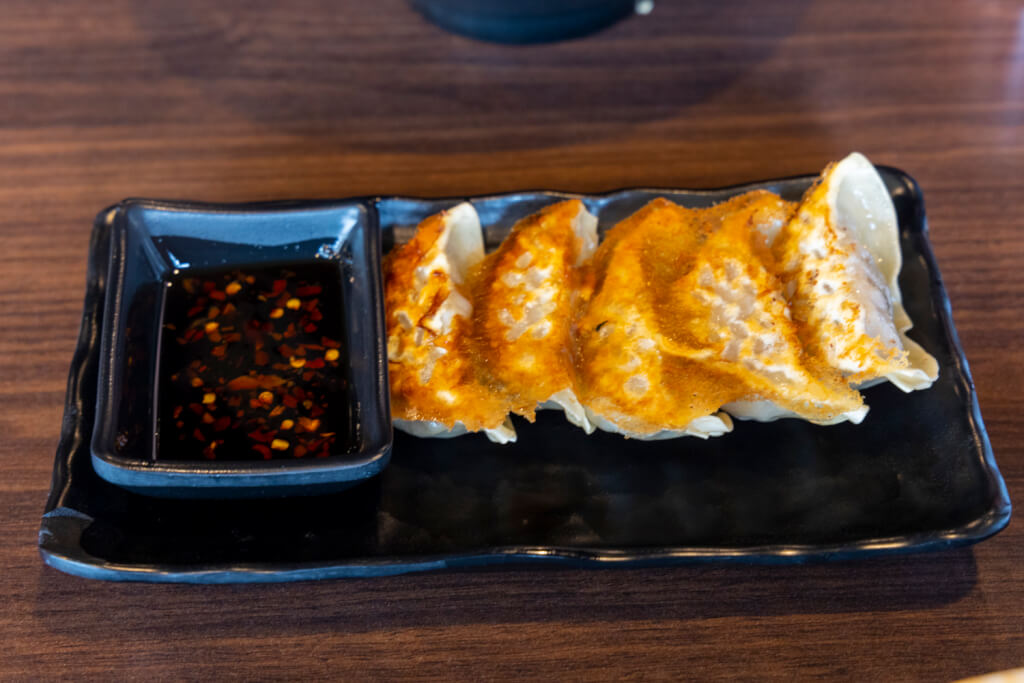 Final Thoughts
Overall, I think Noods Ramen Bar is a decent spot. While I wouldn't rule out returning, they wouldn't be my first choice, simply due to my preference for noodles. However, I will say that it's nice to see a spot that isn't so focused on Tonkotsu Ramen, which is often the case in Honolulu these days.