In Hawaii's revolving door of pre-travel testing rules, the Big Island implements new testing requirements for all arriving passengers. What's more, some exempt travelers will now need to test upon arrival too. At the same time, Honolulu's Mayor Kirk Caldwell does have his own suggested changes too.
Last Friday, Governor Ige approved Kauai Mayor Derek Kawakami's request to suspend the island's participation in Hawaii's pre-travel testing program. That withdrawal followed the implementation of a new rule requiring all travelers to provide negative test results prior to boarding their flight. Those that don't will have to quarantine for 14 days or the duration of their stay, whichever is shorter. No exceptions. And now, Hawaii County is implementing its own unique requirements.
The Big Island Implements New Testing Requirements
On Friday, Gov. Ige approved Mayor Harry Kim's request to require travelers to provide negative test results upon arrival. If negative results aren't provided, travelers must quarantine for 14 days. Period.
To me, this sounds an awful lot like the rule that went into effect last week requiring results prior to boarding your flight. However, that rule doesn't impact travelers that choose not to test under the pre-travel testing program. So, if you chose not to get a pre-travel test, you could test upon arrival and exit quarantine once your results become available. But, that's no longer the case on the Big Island. Effective from this past Friday, and going through at least December 31, travelers arriving without negative pre-travel test results must quarantine. Testing upon arrival to avoid quarantine is no longer an option on the Big Island.
In addition to normal travelers, the Big Island has new rules for essential travelers too. Specifically, the county can now require these travelers to take a test on arrival at a county-designated facility near the airport. Who gets tested is based on a random selection of between 25% and 100% of all essential travelers.
The Big Island's new rules apply only to trans-Pacific travelers. Inter-island travelers are not impacted.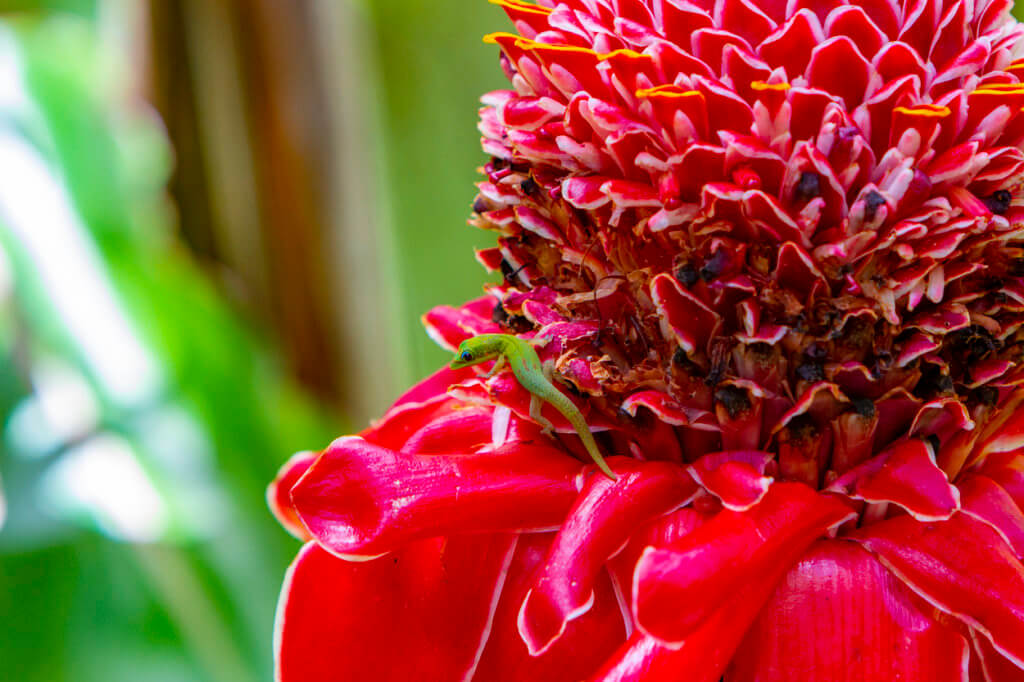 Mayor Caldwell's Suggested Changes
Contrasting the other mayors' desire for stricter rules, Mayor Caldwell wants to loosen Gov. Ige's new rules. He thinks requiring results prior to boarding your flight without an alternative is too much. Especially since tests can still be pretty difficult to get. So, Mayor Caldwell is proposing an alternative plan – at least for Oahu.
Under Caldwell's plan, those that don't meet the Hawaii pre-travel test requirements can test out of quarantine by taking two tests upon arrival. The first test is taken at the airport with results available in three to five hours. Travelers will then need to download a contact tracing app and test again in four days. During that time, and until you receive the results of your second test, you'll need to remain in quarantine. The expenses for the second test must also be paid for by the traveler.
Lt. Governor Green's Suggestions
Of course, this wouldn't be Hawaii's COVID-19 response if Lt. Governor Green didn't have an opinion of his own to contradict that of Hawaii's mayors. Under Green's plans, the pre-travel testing window would expand from 72 hours to 96 hours. He says this will give travelers additional time to find a test site and obtain their results. He goes on to say that a second test on-arrival will help to provide an extra layer of reassurance to "worried island residents and mayors."
This suggestion comes from an official that's been vehemently against a two-test regime. What's more, the state has failed to comply with its own mandate to test 10% of arriving travelers.
The Big Island Implements New Testing Requirements, Final Thoughts
On the one hand, I get why the Big Island is doing what they're doing. They have the second-highest case rate in the state while being third in terms of hospital capacities at 24 ICU beds and 242 hospital beds. But, will the Big Island's plan work? I'm not so sure. If their goal is to discourage people from traveling there in general, then perhaps. I'm sure the new rules won't stop people from breaking quarantine, especially since it's getting increasingly difficult to test properly.
Honestly, I think Mayor Caldwell's plan makes the most sense. I know it won't be popular, but at least it provides a relatively easy option for travelers that provides a good safety margin for the people of Hawaii. Lt. Gov. Green's plan could work too, but science says that extending that initial test period increases risks. And that's ironic since he claims to be a man of science. But, hey, he's been a major hypocrite as of late, so…. And, again, I'm not picking sides here. I, frankly, don't care for either of these guys.