Does American even get it anymore?  Are they just that full of themselves?  Because the new Citi AAdvantage benefits make me LOL for being so bad.
The Citi AAdvantage Platinum Select has been around for a long time.  In fact, it is the first points and miles credit card I got!  And in the 12 years, I've had this card, its benefits have remained mostly the same.  But with so many better cards, especially at this annual fee level, the card has become very uncompetitive.  And so Citi and American Airlines are changing up the benefits of their most popular co-brand credit card.
New Benefits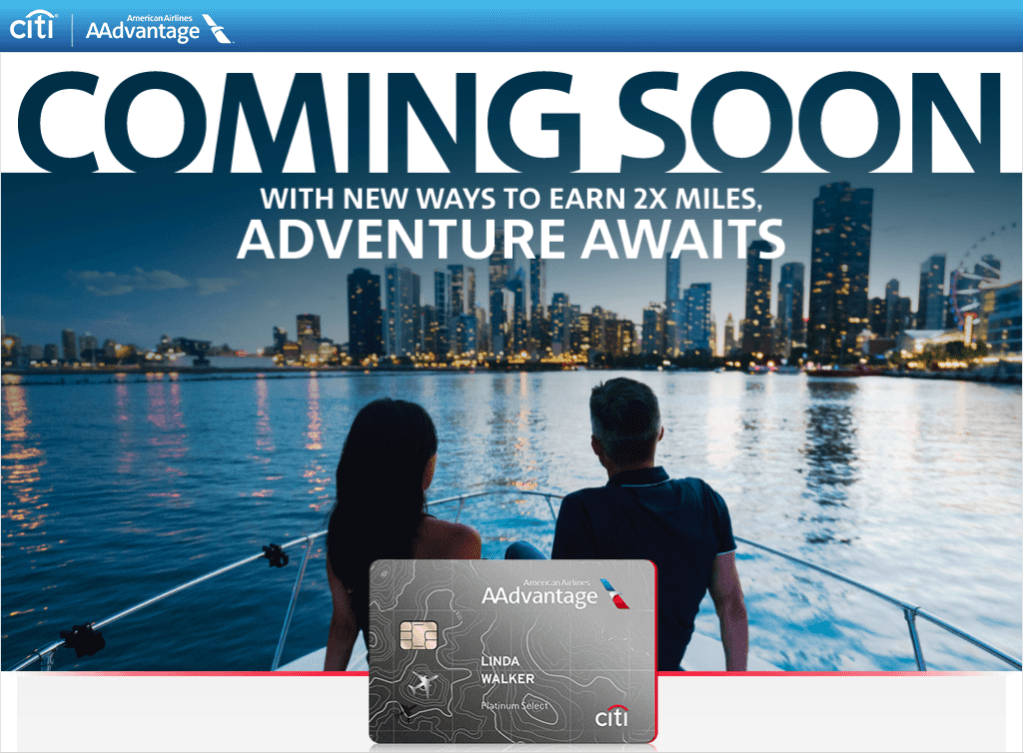 Today, the Citi AAdvantage Platinum Select World Elite Mastercard is a very blah card.  It earns an uninspiring 2x miles on American Airlines purchases and 1x miles on all other spend.  It's best benefits, in my opinion, are the first checked bag free for up to four people on your itinerary and the priority boarding.  In fact, the priority boarding helped me a lot on my past few flights on American.  And, in addition to those features, cardholders also enjoy a 25% discount on onboard food and beverage purchases, a 10% mileage redemption rebate (up to 100,000 miles), and reduced mileage awards.  Oh, and the signup bonus is 50,000 miles for spending $2,500 in the first three months.
But, beginning July 22, 2018, there will be "enhancements" coming to the card.  The biggest of these enhancements has got to be on the earning side, with gas station and restaurant spend now receiving 2x miles per dollar spent.  Cardholders will also be able to earn a $100 flight discount when they spend $20,000 or more per year on their card (lol).  It's rumored that the signup bonus will also be bumped up, going from 50,000 miles to 60,000 miles.
With those benefit changes, though, comes a slight bump in the annual fee.  Rather than being $95, it is today; the annual fee is changing to $99.
Lackluster Changes
Earning 2x miles on everyday spend is nice enough, but this enhancement really isn't competitive.  After all, the Chase Sapphire Reserve earns 3x points on restaurant spend.  And as we know, Ultimate Rewards points transfer 1:1 to British Airways Avios, which are valuable for booking American award flights.  I know, this isn't an apples-to-apples comparison, but being that the effective annual fee of the Sapphire Reserve is $150, the comparison isn't that far off.
But the biggest joke of this change has got to be the $100 flight discount.  Who on earth would spend $20,000 to receive a $100 discount?  You're better off putting that spend on a no annual fee Citi Double Cash earning 2% cashback!  After all, $20,000 in spend (and repayment) on that card will earn you $400 cash back!!  This offer is either half-hearted or American execs think we're 1) stupid or 2) have their heads way up their ass, or maybe even both.  Whatever the case, I don't recommend anyone put that kind of spend on this card.  Unless, of course, that's American Airlines spend.  But even then, if you're spending that much by booking business or first, you're better off putting that spend on the Chase Sapphire Reserve instead.
The New Citi AAdvantage Benefits Make Me LOL, Final Thoughts
My Citi AAdvantage Platinum Select Mastercard rarely ever sees the light of day.  In fact, that last time I used it was to book my conference airfare last year.  And that's only so I could get the priority boarding and free checked bag.  Otherwise, spending on the card simply isn't worth it.  Though, I'm curious to see how these changes will impact me.  You see, I have a Citi AAdvantage Platinum Select World Mastercard, not a World Elite.  I'm sure there isn't a difference, but still.  The card continues to display as such in my account.
Either way, this isn't a card I'll use, regardless of the change.  I'd much prefer to earn 3x Ultimate Rewards points on restaurants and 2x Membership Rewards points on gas.  And, in fact, I've been contemplating canceling this card for some time now.  Besides, Doug Parker and crew still seem content with turning what was becoming a great airline into a dumpster fire.  So I still try to avoid flying with American as much as possible.