My recent work trip on Maui meant I needed to eat. So, I took this opportunity to FINALLY give Tin Roof Maui by Sheldon Simeon a try!
For those of you that don't know him, Sheldon Simeon was voted Fan Favorite on Bravo's 10th season of Top Chef. I rarely watch that show, so I didn't know he was on there. What I do know, though, is he's a great guy and the opening chef for one of my favorite Maui restaurants, Star Noodle. So, I make it a point to try his restaurants whenever I can.
What + Where
Tin Roof is Simeon's mom & pop lunch concept slinging local and Filipino favorites. You'll find the popular eatery in a cramped business park off of Dairy Road a block over from Ululani Shave Ice's Kahului location.
Parking can be tough to find, and man is the place crowded! But, the good news is that you can pre-order online well in advance. So when you get there, all you do is go up to the counter, grab the bags with your name on it, grab utensils, grab your drinks out of the fridge, and be on your merry way.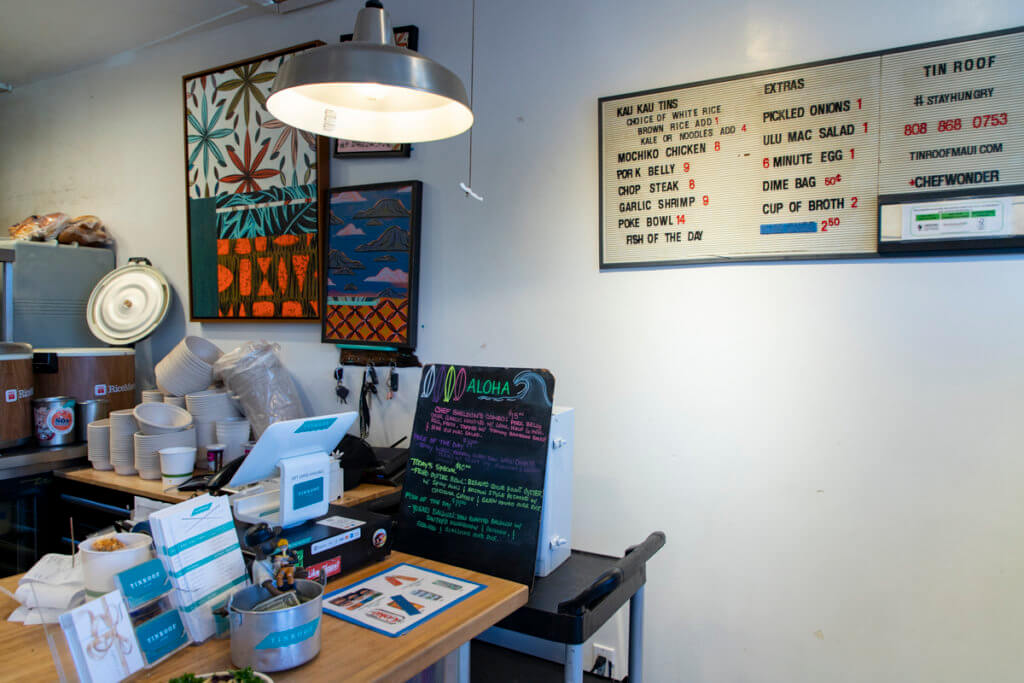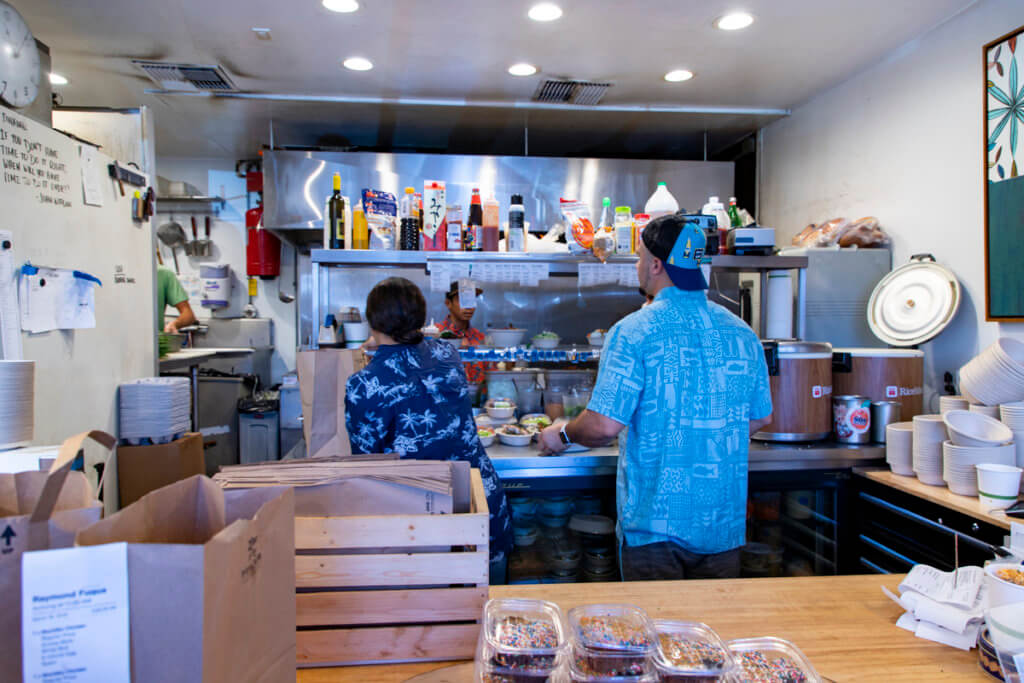 Unfortunately, their hours are limited, though, being open from 10 am to 2 pm. Oh, and aside from a bench outside, there's nowhere to eat.
The Food
Tin Roof has a menu of regular items, plus two to three daily specials. You'll see the specials on the counter by the register if you walk-in.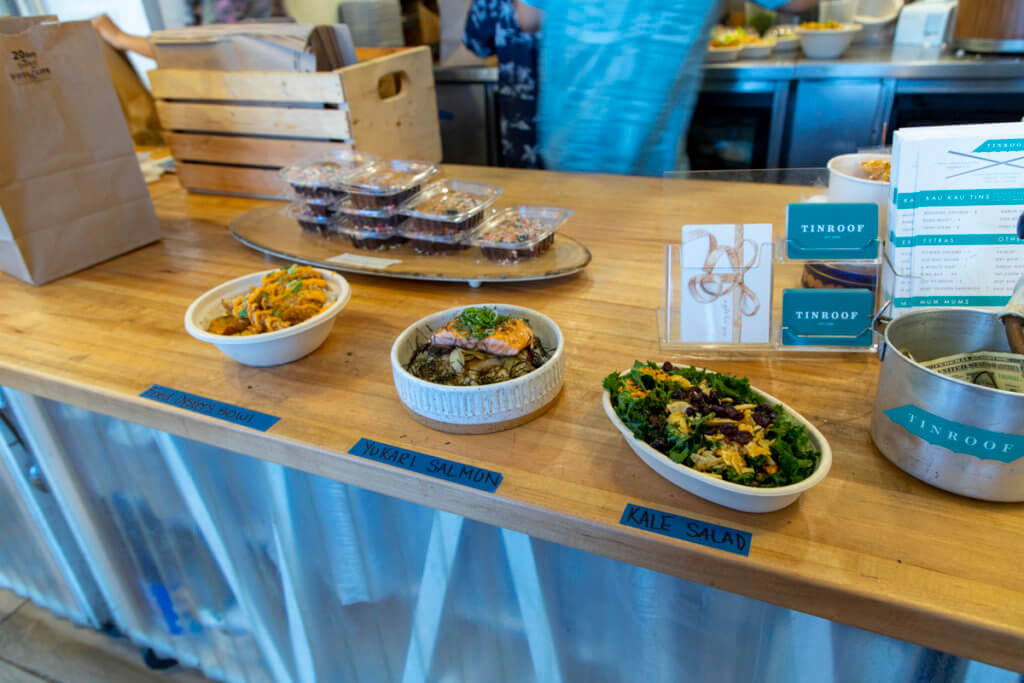 For my lunch, I ordered the Chop Steak ($8) and upgraded it with the Garlic Noodles ($4) and 8-minute egg ($1).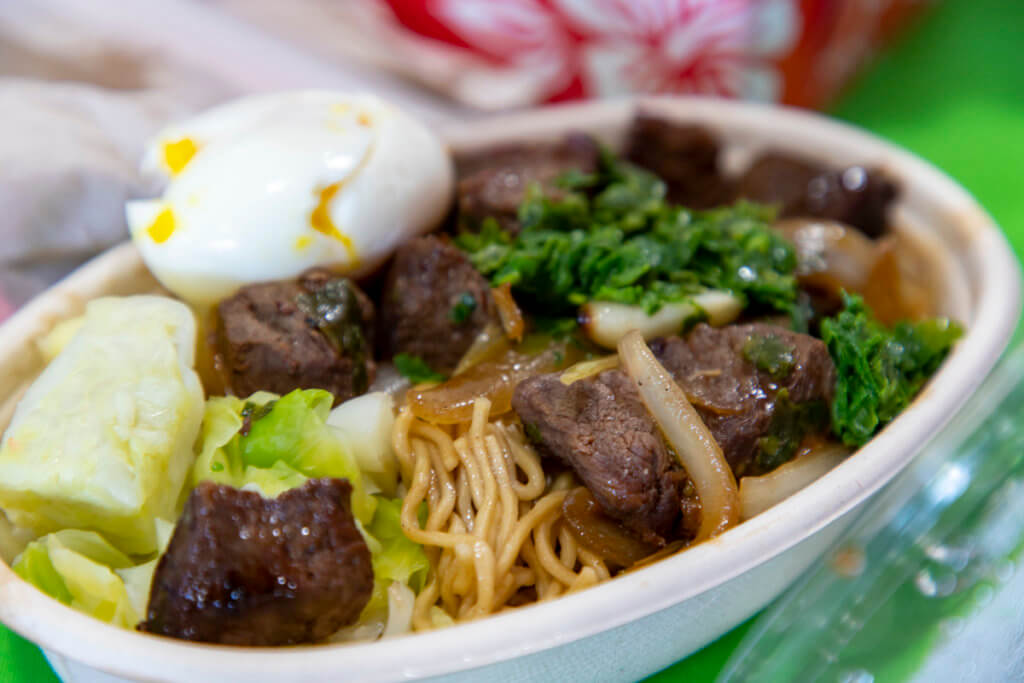 The chopped flat iron steak was cooked nicely, though it left me wanting more of a char. The ginger scallion "pesto," however, was delicious! Unfortunately, the garlic noodles were just OK. Not worth the $4, in my opinion.
What was really good, though, was the Fat Chow Funn ($7).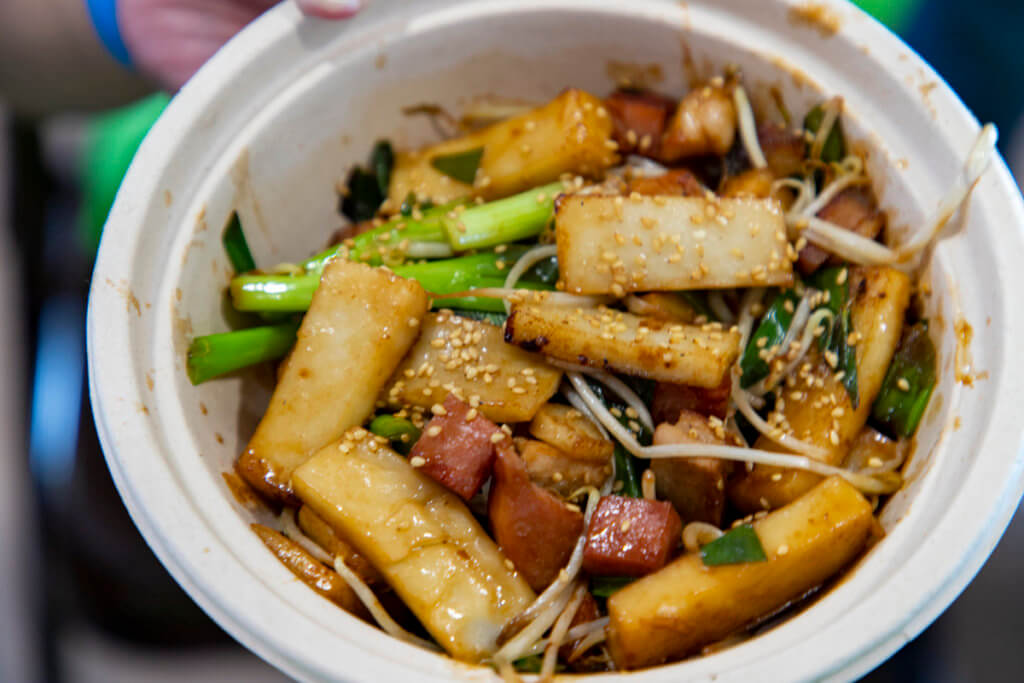 The Chow Funn at Tin Roof is just as fat (thick) as the one I had at his former Wailea Beach Marriott location, Migrant. But unlike the dish there, this one was more traditionally flavored with tons of Spam, pork belly, bean sprouts, and green onions. It was SO GOOD! I'd come back just for this.
Tin Roof by Sheldon Simeon
While my first experience was a little hit or miss, I'd recommend Tin Roof Maui and would go back myself. There's more on the menu I'd like to try, such as their saimin, dry mein, and mochiko chicken. So hopefully I'll be able to return this coming August with Mrs. Island Miler!