All the way back in April, Southwest Airlines announced that they'd let you turn your Southwest Travel Fund into points. And, now, you are finally able to do this right from your Rapid Rewards account.
Since the early days of the pandemic, Southwest has had the most customer-friendly policies. For example, they always had a no-fee flight change and cancellation policy. Sure, you'd be on the hook for any difference in fare, but that sure beats paying $200 or so to change your ticket with others. But, then, in March, they waived the fare difference too!
Those policies were followed soon after by elite status extensions and the topic of today's discussion, the announced ability to change Travel Fund balances into points.
How to Turn Your Travel Fund Balance into Rapid Reward Points
If you'd like to turn your Southwest Travel Fund balance into Rapid Rewards points, here's the criterion you'll need to meet:
The balance in your fund must be expiring on September 7, 2020
Your name must be on the fund and Rapid Rewards account
The ticket must have been purchased on Southwest.com, booked by a Southwest Airlines® Customer Service Agent, or approved by your employer
If you meet that criteria, you should see the following when viewing your travel fund.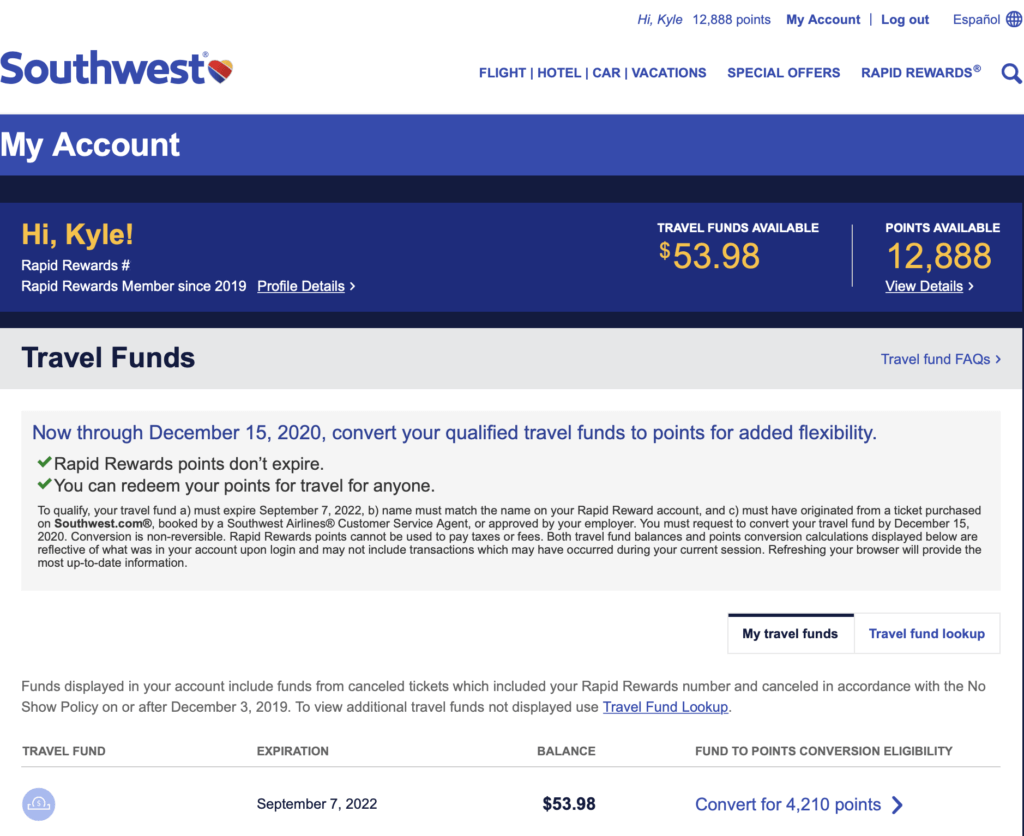 Then, all you have to do is hit the "convert" button, confirm once more in the pop-up window, and you're all set.
Conversion Rate
As you can see in the above example, the conversion rate is about $0.0128 per point. That's a good deal! Many of the other bloggers out there value Rapid Rewards points at about $0.014 or more. For me, Rapid Rewards is simply the cheapest way to island-hop around Hawaii.
Why Should I Convert My Travel Fund?
Obviously, if your Travel Fund balance is expiring on September 7 and you're not going to use it any time soon, you should convert it. That'll prevent you from losing out on that value, plus Rapid Rewards points never expire. So, you won't have to worry about using it any time soon.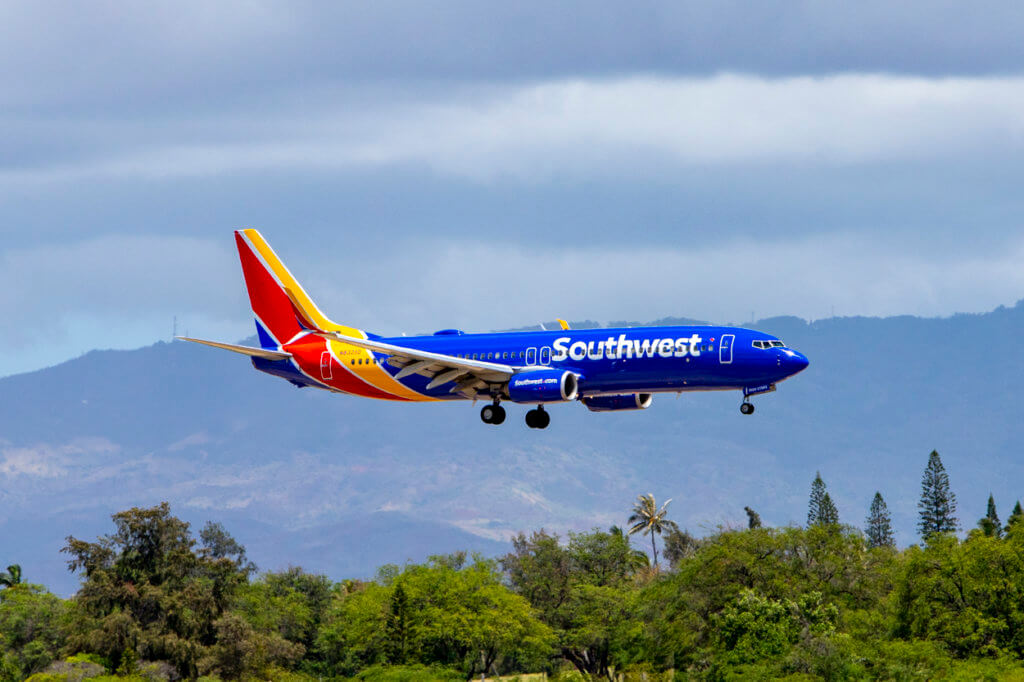 Turn Your Southwest Travel Fund into Points, Final Thoughts
Honestly, this is something I'm probably going to do. And, I'll have to have Mrs. Island Miler do it too. I'm still disappointed that I couldn't pull everything back into my account since that's where I paid for both our tickets from. But, whatever. At least Southwest has been painless to deal with compared to other airlines.