Last updated on May 23rd, 2023 at 06:17 am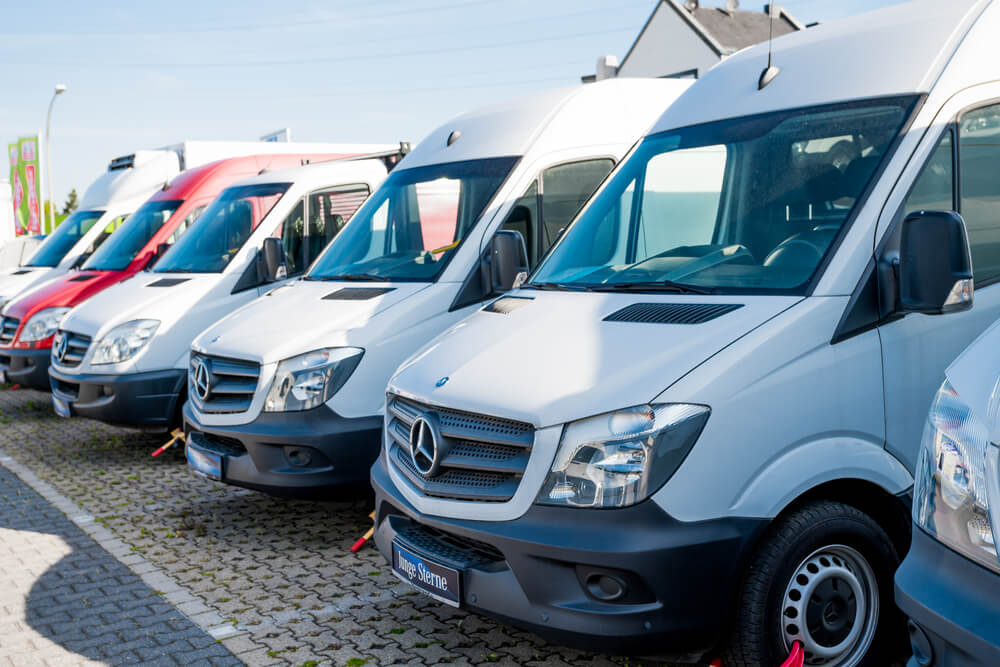 All of our reviews are based on exhaustive research, industry experience, and whenever possible, hands-on testing. When you make a purchase using one of our chosen links we'll receive a small percentage of the proceeds. This supports the site and keeps Jeffsetter running. You can read more here.
When I first started shopping for RVs I made the same assumption that a lot of people make- bigger is better and therefore more expensive.
But how little I really knew!
Still, one of the things that really stood out (and still does) is the big price difference between the typically smaller Class B RVs and the larger Class C rigs.
So why are Class B RVs more expensive than Class C RVs?
The biggest reason is the manufacturing process. When a Class C RV is built, the manufacturer builds the living space first and then essentially bolts it onto a cutaway chassis. But with a Class B, the process is much more labor-intensive as you're effectively turning a van into a quality home.
But that's just the start of it. Let's take a closer look at why Class B rigs cost more and what the difference is per foot.
Just How Much More Expensive Is A Class B RV?
But just how much more expensive is a Class B compared to the typical Class C RV?
Of course, this is going to vary quite a bit with different upgrades, add-ons, and manufacturers but I've put together a quick table so you can get an idea of what the typical price difference looks like.
We're going to try and compare apples to apples so instead of just looking at the overall price, we're going to focus on the price per square foot.
Average Price Per Square Foot For Class B RVs
First, let's look at 5 Class B RVs from some of the most popular manufacturers. I know it's a small sample size, but it still gives us a good idea of the average we can expect.
We can see that a price per square foot of around $950 is not uncommon at all. In fact, if we throw out the Thor Sequence as an outlier the average per square foot of the other Class B RVs is $950.24.
But how does that stack up to a Class C RV?
Average Price Per Square Foot For Class C RVs
I tried to find Class C's from the same manufacturer as our Class B examples but not all companies make every class. I also tried to pick RVs that I thought represented the average so there are no B+ rigs on this list or anything too out there.
Let's take a look!
We can see that in most cases the cost per square foot is almost half of what we see in a Class B RV! If we consider the Winnebago Navion an outlier, we see the average price per square foot of $487.98!
So based on price per square foot, a Class B RV is typically double the price of a Class C RV!
Why Are Class B RVs More Expensive?
It's clear that Class B rigs are more expensive…but why?
Reason 1: The Chassis Problem
The biggest reason why they're so much more expensive has everything to do with the manufacturing process. When a Class C (or Class A for that matter) is built, the actual living area is built first and later attached to the cutaway chassis. While the two pieces have to be integrated it's not nearly as tedious a process and manufacturers can essentially build the living portion of the rig from the ground up.
Check out this video from Thor to see exactly what I mean and notice how the living area is built separately from the actual chassis.
Class B RV's on the other hand, have to be built from a van chassis. In other words, there's no separation between the living area and the actual vehicle as you see in Class C RVs. That means that the labor process for Class B's is much more detailed and time-consuming.
You certainly can't use the same kind of machinery that you can with the construction of a Class C RV because much of the work has to happen inside the actual vehicle. Check out this video tour of a Class B factory and pay special attention to the state of the chassis before any work is done! It rolls into the factory as a drivable van!
They're pretty much converting a van into a mobile house on wheels rather than just bolting a house onto wheels! The construction of Class B RV starts to look a lot like putting a ship in a bottle!
The other argument that you'll hear is that the chassis for a Class C is typically more expensive than the Class B equivalent. Based on my research, I didn't actually see this as a clear pattern. For example, the Entegra Coach Esteem uses the Ford E-450 chassis which has an MSRP of $39,600. The Winnebago Travato uses a Ram ProMaster which appears to have an MSRP of $36,995.
While that is only one example, I wasn't able to find any big differences in the cost of the chassis between the two classes.
Reason 2: Class B Rigs Are In Demand
I couldn't track down any official sales numbers for each of the RV classes but it stands to reason that Class B RVs are in demand simply because of how convenient they are. Class B RVs aren't very difficult to drive since they're basically big vans. But that also means they're easy to park and you don't need to do anything special to store it- just put it in your driveway!
With a Class C rig, you need to be ready to contend with your HOA (if you have one) since they're unlikely to be excited about your Class C rig sitting in your driveway or common parking. That means more of a hassle for RV owners. Many Class B RVs are so small and compact that they could even be a daily driver.
That small size also pays off when it comes to campgrounds and Class B RVs typically have an easier time finding camping space. They can access plenty of remote or free campgrounds that just wouldn't be an option for a Class C.
Finally, there's the gas mileage. Class B RVs may have a smaller fuel tank but they also have better gas mileage which means you can go much further per tank of gas. All this comes together to make Class B RVs in demand and if people are willing to pay the price then it certainly won't go down!
Reason 3: Differences In Automotive Standards
Because Class B RVs are the vehicle they're held to the same rigorous automotive standards as any other vehicle. That means they've been crash tested and they need to meet these same high standards even after the conversion is complete. Class C RVs on the other hand, are a little different.
Of course, the truck chassis is built and tested by the same automotive standards as any other vehicle but the actual living area of the rig isn't crash-tested. This puts a lot less pressure on the manufacturing side of things for Class C rigs since they can focus on creating a quality living space without having to circle back and adhere to automotive industry standards.
That doesn't mean they're producing lower quality work or dangerous vehicles- only that the standards are different. With a Class B RV, you have to consider how every bump-out, pop-up, and modification to the frame may change the crash test ratings of that vehicle.
Reason 4: Consistency In Value
It's normal to think a vehicle will depreciate over time, and in most cases, this is completely true! RVs, especially Class B RVs, however, hold their value really well, as long as they've been looked after of course! Class Bs are suitable for a wide variety of RVers from beginners to pros, young and senior travelers, and that's one of the reasons they are so popular!
Class B RVs tick the box for so many RVers out there; they're easy to drive, simple to maintain, and are an ideal size for those who don't need as much space as other, bigger rigs. It is important to stress RVs will hold their value a lot better if they are well-maintained, stored correctly, and driven with care.
Closing Thoughts
Class B RVs aren't cheap. While we only looked at a small sample size, for the most part, you can expect to pay twice the price per square foot all while getting a smaller overall RV. But when you consider the complex manufacturing process that goes into the construction of a Class B RV it should be no surprise.
But what do you think?
Are Class B RVs worth the extra price tag?