Last updated on January 17th, 2016 at 03:12 pm
Earlier this year I was in Hungary for a marketing conference. Sitting at dinner and wanting something other than beer, my friend Caleb offered me a glass of wine. I gladly accepted.
Looking at the label for Zenith Vineyard, I noticed it was from the Willamette valley in Oregon.
They have good Pinots, I said.
Indeed, he said.
I asked if he had ever heard of St. Innocent winery. Funny story he said…
It turns out that Zenith Vineyard and St. Innocent are as close as they come without being the same place. Just how close?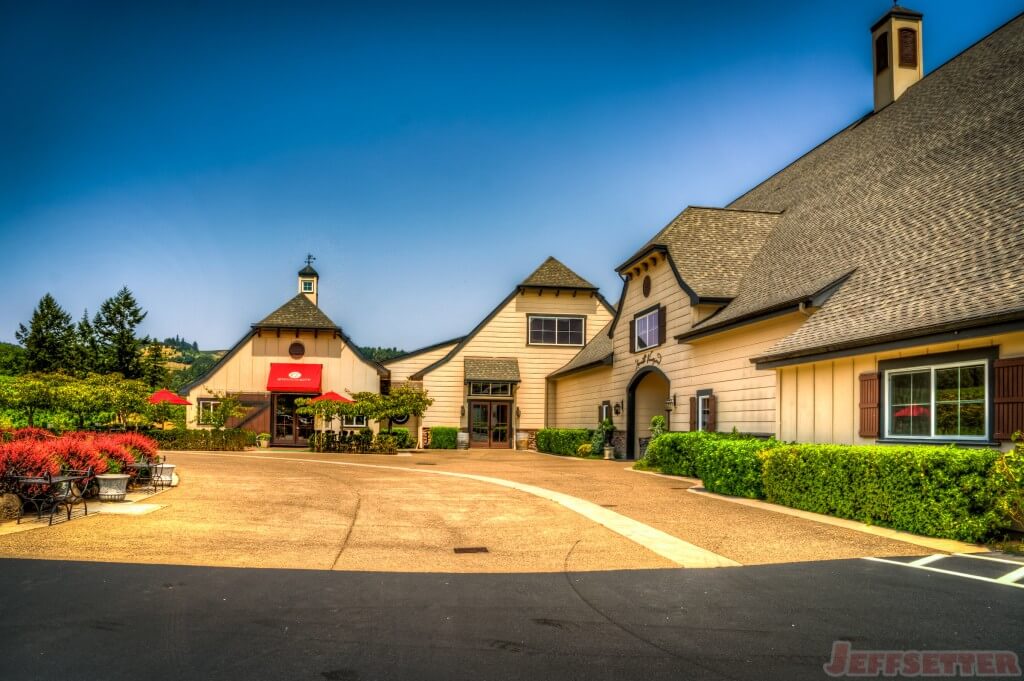 It also turns out that Caleb happens to know the owners of Zenith Vineyard, and said that if I'm ever in the area we should let him know.
As we drove from San Francisco to Seattle, we called in that favor of Caleb, and what followed was an awesome day in Oregon wine country.
Our history with Oregon Pinots
Amanda and I have brief, but lovely history with Oregon Pinot Noir. It all started with our wedding. Knowing how much we love wine (we got married in a vineyard after-all), a friend sent us a wedding present he knew we would like.
A case of Pinot Noir from St. Innocent winery.
Now that is a good friend!
We loved the wine and decided that it would be our first stop whenever we made it to Oregon wine country.
That brings us to our road trip, where the opportunity presented itself for us to visit both wineries at the same time, with a private tour included.
Touring Zenith Vineyard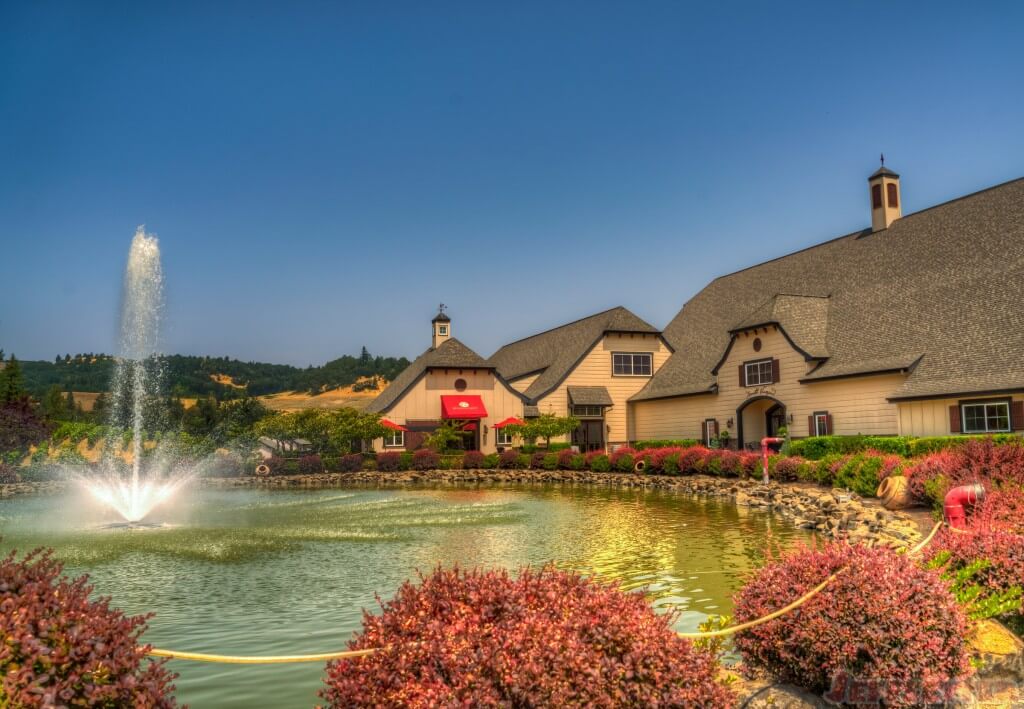 We set up a tour with Tim and Kari, the owners of Zenith Vineyards. They are some of the nicest people I have ever met. They produce lovely wines, and have a really nice family.
The tour started with a wine and cheese tasting, and we quickly felt at home. But not so at home that I took pictures. I didn't want to come off as rude and take pictures during a private tasting. Instead we concentrated on the wine.
We enjoyed some with Humboldt Fog cheese along with Chardonnay. Then some bubbles made in Method Champenoise. After that, a fantastic Auxerrois. I have admit, this was my first time with Auxerrois, other than as a blending grape, and I loved this wine.
If you are salivating like me just reading about this tasting, you can purchase Zenith wines here.
The facilities
Next we were poured a famous Pinot Noir and started the tour. The winemaking, aging and storage facilities were impressive. My father-in-law was along for the tour and he kept on remarking that the building was "substantial" – meaning that it was so well built it would survive just about any seismic activity.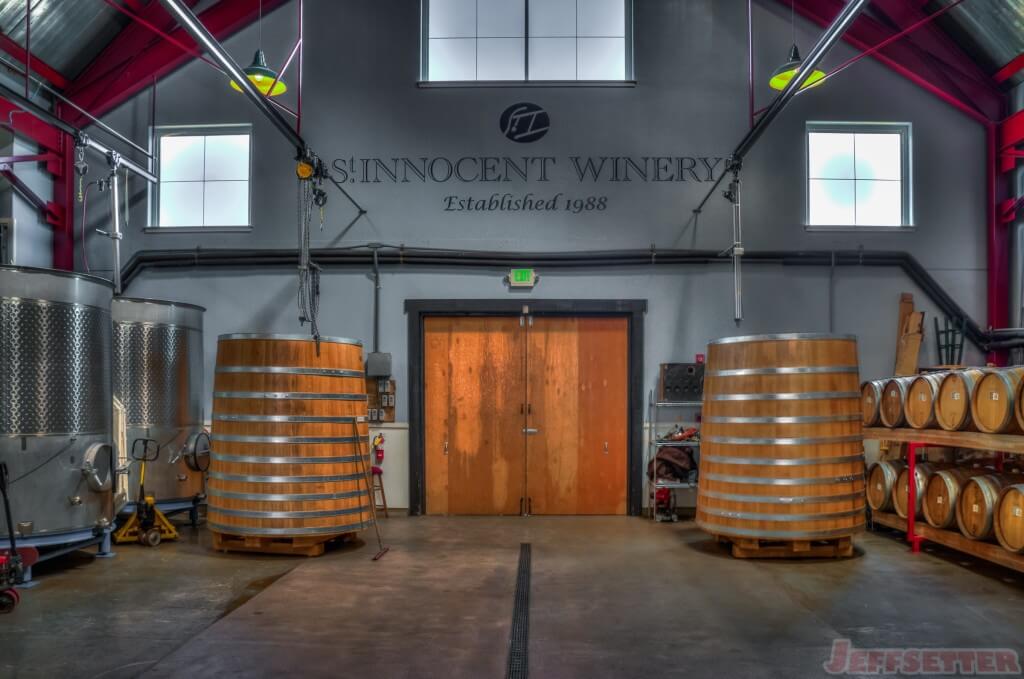 Zenith and St. Innocent share a facility, and it is a impressive operation. There are barrels aging all over the production area, and then even more in the storage room.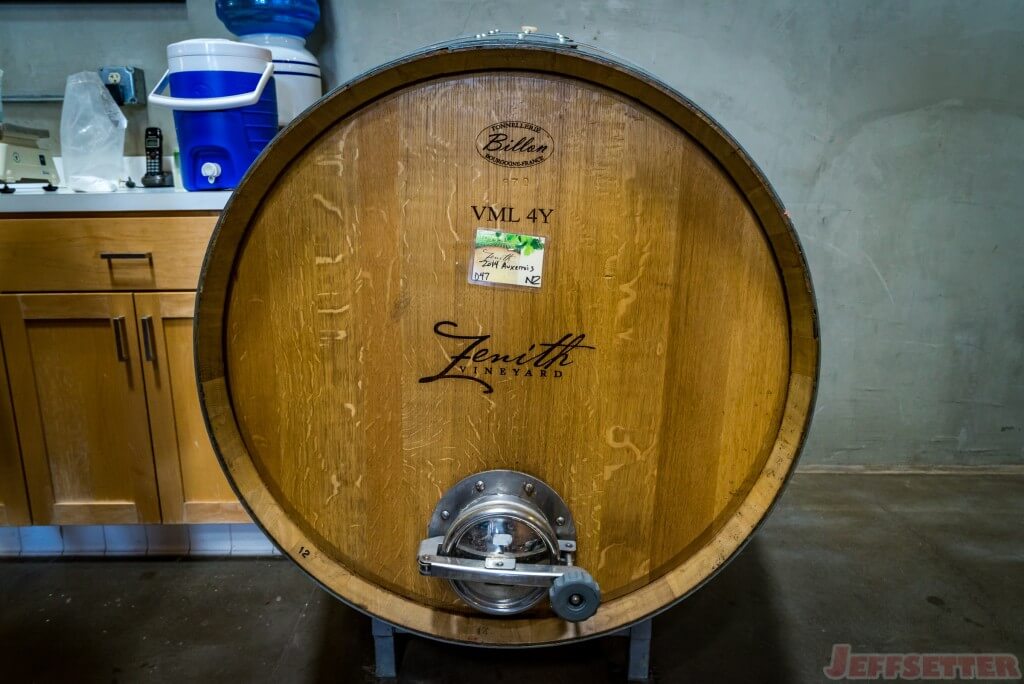 Most wines are aged in oak barrels for 16 months, meaning that they need quite a bit of space to store two vintages at a time. Good thing the building is so substantial!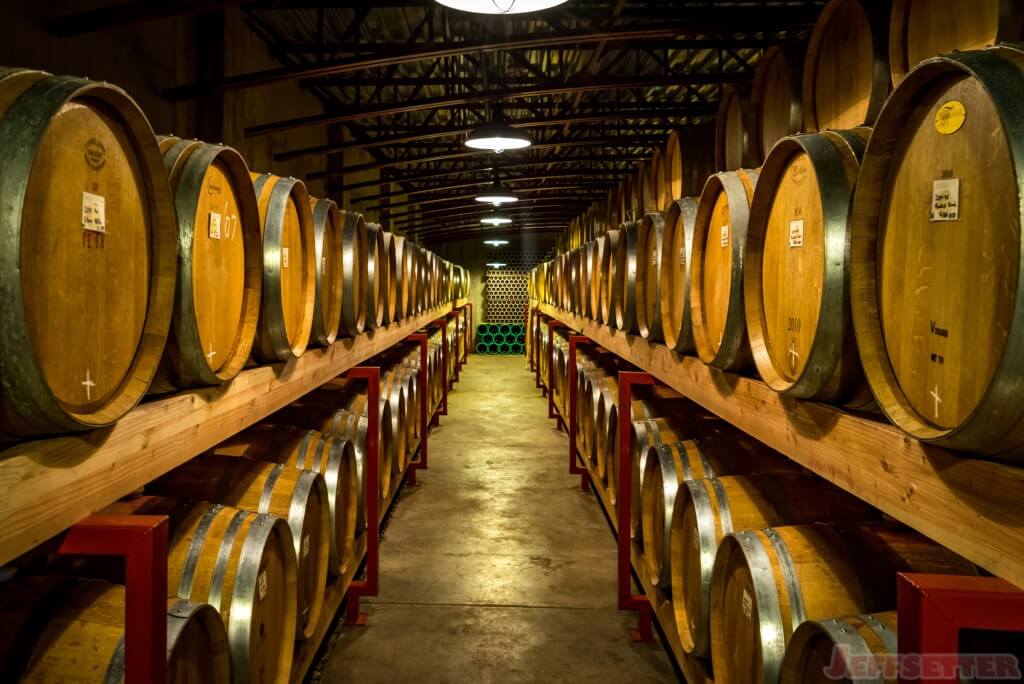 After the excellent tour, we were invited to lunch with the owners. This isn't part of the advertised tour, but it was a lovely afternoon with the family. As a bonus, my friend Caleb came to join us for the lunch, and it was great to see an old friend on our journey!
I took a few photos of the vineyard experience with my iPhone to capture the magical memories of Zenith Vineyard!
If you ever have the chance to visit the Willamette valley in Oregon, look up Zenith and St. Innocent. They are great people with fantastic wines. Enjoy!