Well, this is a bit of a shocker! ANA confirms all A380s to serve Hawaii market! That's THREE A380s operating on a single leisure market!!
Tickets for ANA's A380 service between Tokyo Narita and Honolulu have been on sale for a couple of weeks now. And for a slightly longer period of time, we've known that the carrier would operate at least two of these aircraft on this route by June 2019. However, ANA has three of these things joining the fleet, so naturally, we all wondered where that third aircraft would go. And, apparently, the answer to that question is Honolulu.
ANA Confirms All A380s to Serve Hawaii
Now, for a long time know, we've known that all three aircraft would be given the special Honu livery. So, it's always been possible that all three aircraft would serve Hawaii. But that's a TON of additional capacity! After all, the aircraft that currently serve the Honolulu-Narita route, the Boeing 787-9, can carry 246 passengers. The A380, on the other hand, has the capacity for 520 passengers. So, if the Airline flew three A380 flights per day, that would be 1,560 seats per day up from just 492 today!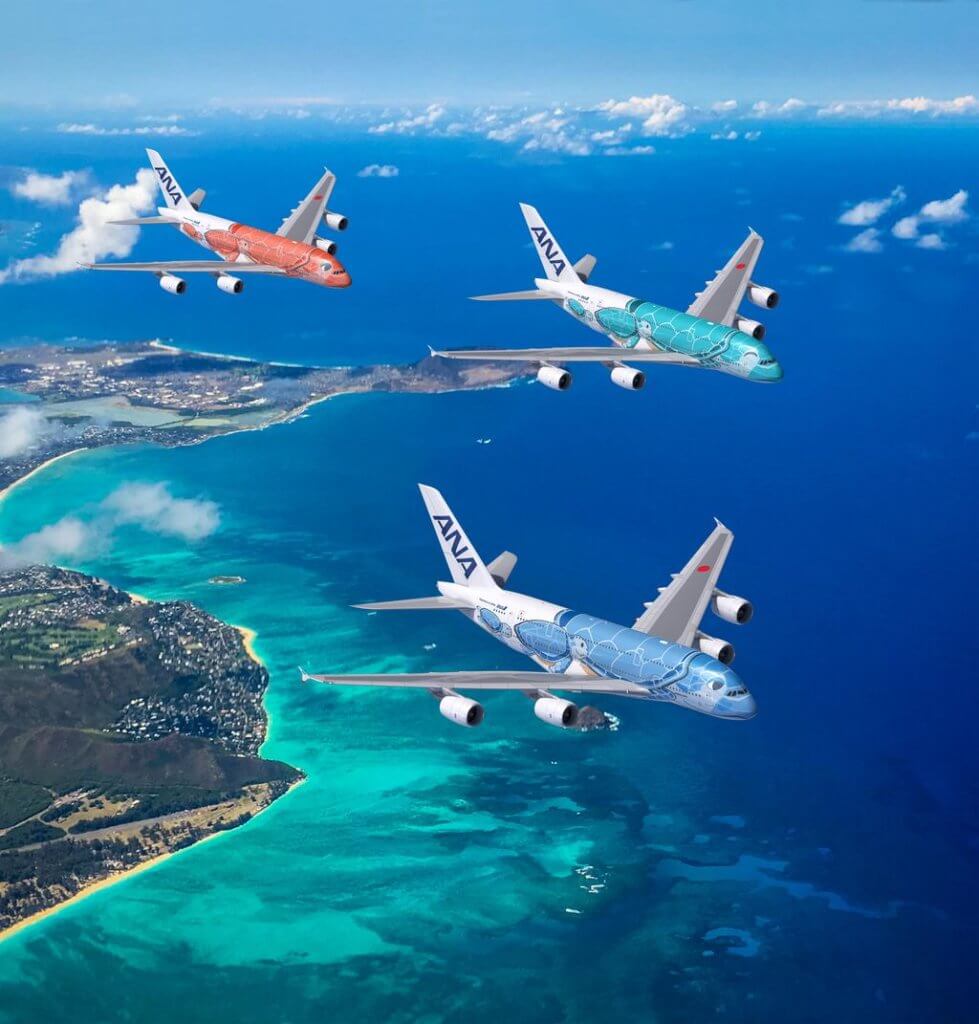 But, apparently, that's the plan. The Honolulu Star-Advertiser reports that Jun Miyagawa, ANA's Senior Vice President of sales wants to become the number one airline serving the Tokyo-Honolulu market. Today, that market is dominated by Japan Airlines with a 32% share, followed by Hawaiian with a 22% share. For reference, Japan Airlines operates about four flights with around 1,000 seats per day between Narita and Honolulu with a mix of Boeing 767s, 777s, and 787s. And, in case you're wondering, ANA says they have a 90% load factor today.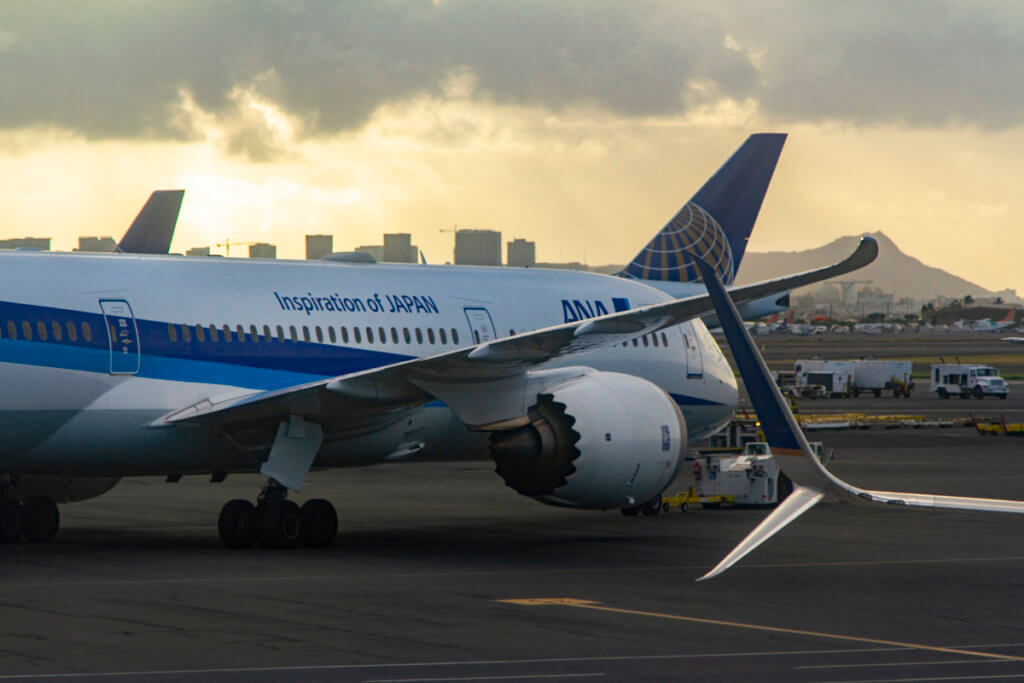 So, to get there, ANA plans on ramping up to 1,300 seats per day by 2020. And they're going to accomplish this by starting service in May with a single A380. They'll then ramp up to an additional A380 in June, and finally, the third A380 in 2020. Apparently, they aren't operating all three A380s daily if they're hoping to attain 1,300 seats per day, but still, all three will run on the same day at least a few days out of the week.
ANA Confirms All A380s to Serve Hawaii Market, Final Thoughts
It still boggles my mind that ANA is going to use these huge, expensive jets to serve Hawaii, especially since they'll feature ANA's first class suites and couch seats. Heck, ANA is even building the biggest lounge at Honolulu with direct jet bridge access to the upper deck of A380 for first, business, and premium economy passengers.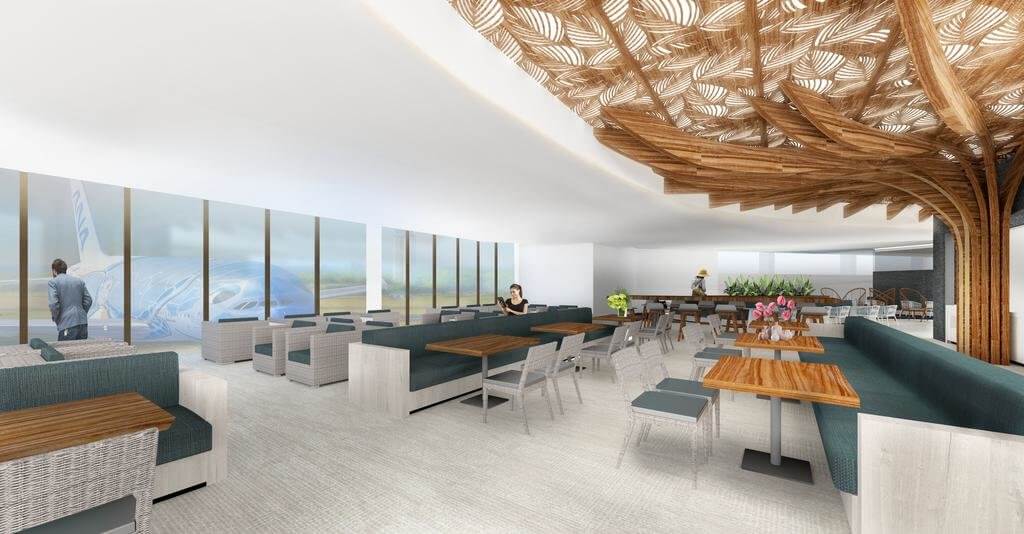 Begs the question, though, are these jumbos going to sit on the ground when not in use? We already know that the first flight is only going to operate on Tuesdays, Fridays, and Sundays.