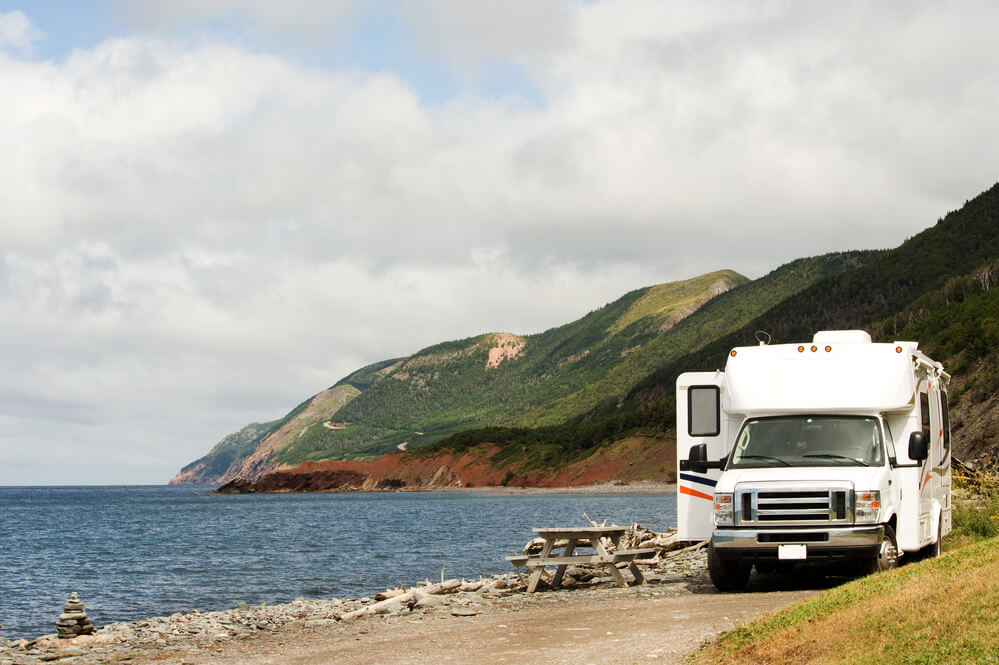 As you imagine taking your RV across the US from corner to corner, you might start thinking….
Wait a second, what about Hawaii?
Are RV's allowed in Hawaii? While there's no law against RV's in Hawaii they're still pretty rare to see. When you consider the cost of actually getting an RV to the islands and the lack of RV specific parks it should be no surprise.
If you do want to RV around the Hawaiian islands, your best bet to rent.
Let's break down a few reasons why RV'ing the island isn't nearly as easy as cruising the mainland.
It's Difficult to Get An RV To Hawaii
Getting an RV to the island is definitely not cheap. It can cost around $1,000 to $1,500 to ship a car to Hawaii and trying to transparent a thirty foot RV that's over 5,000 pounds would be MUCH more expensive. Your best option is to rent when you're out there but you'll also find that there's far more conversion vans and smaller campers than there are larger RVs- just take a look at Outdoorsy.
Where Are You Going To Go? 
Part of the appeal of RV'ing is the fact that you have so many places to go. But when you're on an island, suddenly your house on wheels starts to seem a little unnecessary when you can drive across the entire Big Island in a day.
In fact, all of the interstates, state highways and secondary state highways only total 1,013 miles!
I'm sure many of you reading this have put in those kind of miles in just a weekend! Which makes the idea of shipping your rig to drive just above 1,000 miles pretty crazy!
Climate
The climate of Hawaii is extra harsh to RVs. Salty air and plenty of moisture from rain and humidity create the perfect conditions for rust! While some RV materials have a better chance of surviving (like fiberglass) it's impossible not to have some metal components which will be vulnerable to the climate.
While you might keep your rig on the islands long enough to turn it into a complete rust bucket, it certainly makes it harder for vendors to maintain RVs for rentals.
Camp Grounds
While there are some amazing national parks and campgrounds in Hawaii, most are lacking the kind of RV hookups you'd expect to see on the mainland. That means that you're going to have a hard time going full-time on the islands.
Roads
Most roads in Hawaii aren't built to handle larger vehicles. Remember, there aren't semi-trucks moving goods all around the island like there is on the mainland. That means the infrastructure wasn't designed to handle a big 30 foot rig!
This can actually make driving on the island a bit dangerous!
Final Thoughts
While there aren't any specific rules that prevent you from RV'ing on the islands…it's pretty impractical to try and pull off! You're much better off going the rental route or just enjoying the islands without a rig!