Salt Lake City is a Delta hub, so I wanted to check out their Sky Club there to compare it to the Honolulu one.  And, I ended up having a ton of time at SLC, so I did get to spend time in the Delta Sky Club Salt Lake City.
On my departure day from Utah, I ended up heading to the airport early.  A lot earlier than I usually would, actually, because of concerns of crowding and my co-worker's preference to check-in at the airport.  So after using Silvercar's express check out, I went straight to Delta's bag drop, cleared security (took about 10 minutes), went plane spotting.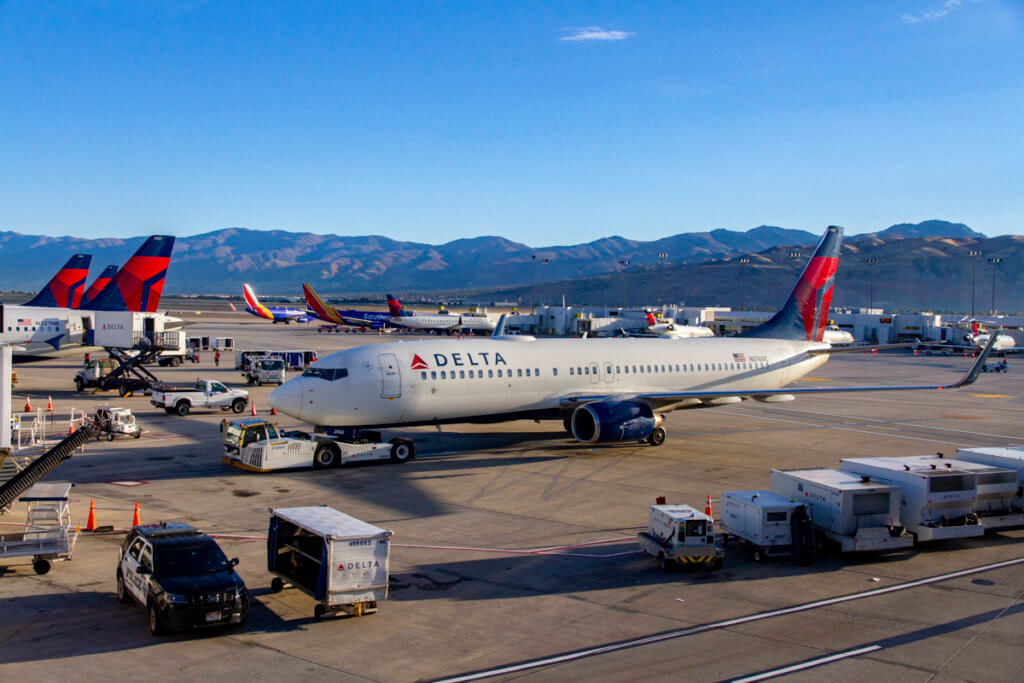 About 40 minutes later, my co-worker made it through security, and we headed for the lounge. 
Location
The Delta Sky Club Salt Lake City is in SLC's Terminal 2, just across from Concourse C.  I cleared security through Terminal 2, so the Sky Club was a little to the left, just past the McDonalds.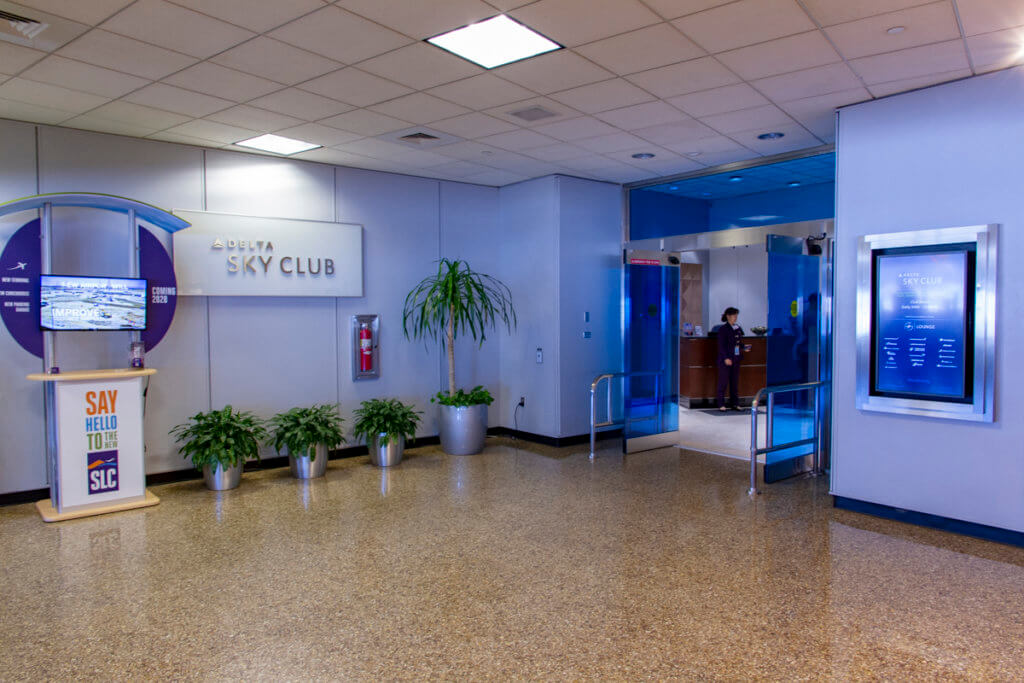 Atmosphere
Unsurprisingly, the Delta Sky Club Salt Lake City is a crowded lounge.  Especially since it isn't a particularly large lounge, and there's only one of them in the entire airport.  
There are a few different zones in the lounge, one near the entrance, the area including the buffet and bar, and another area beyond.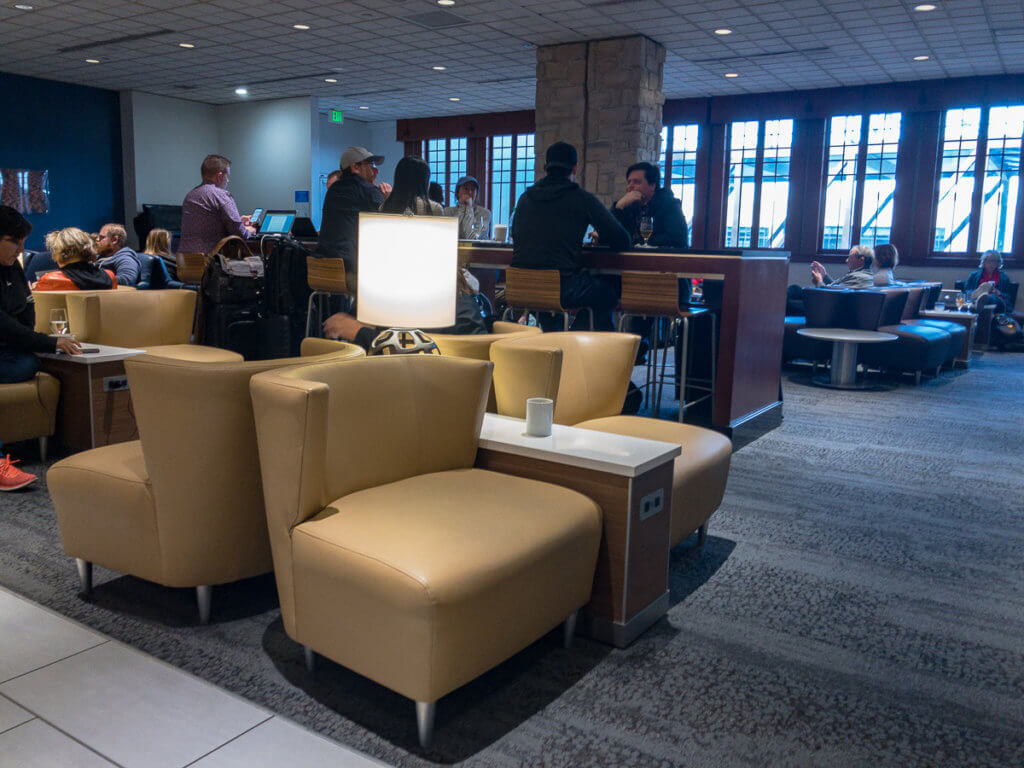 Unlike the Honolulu Sky Club, this one does have windows.  But, while the windows let in natural light, there are no views.  Fortunately, though, the lounge has decent WiFi.  Unfortunately, the restrooms don't appear to be large enough for the lounge; there always seems to be a line.  
Catering
Since my flight was scheduled for 11:05 am, my time in the lounge was during breakfast.  And since I didn't eat at the hotel, I decided to check out what the Delta Sky Club Salt Lake City had to offer.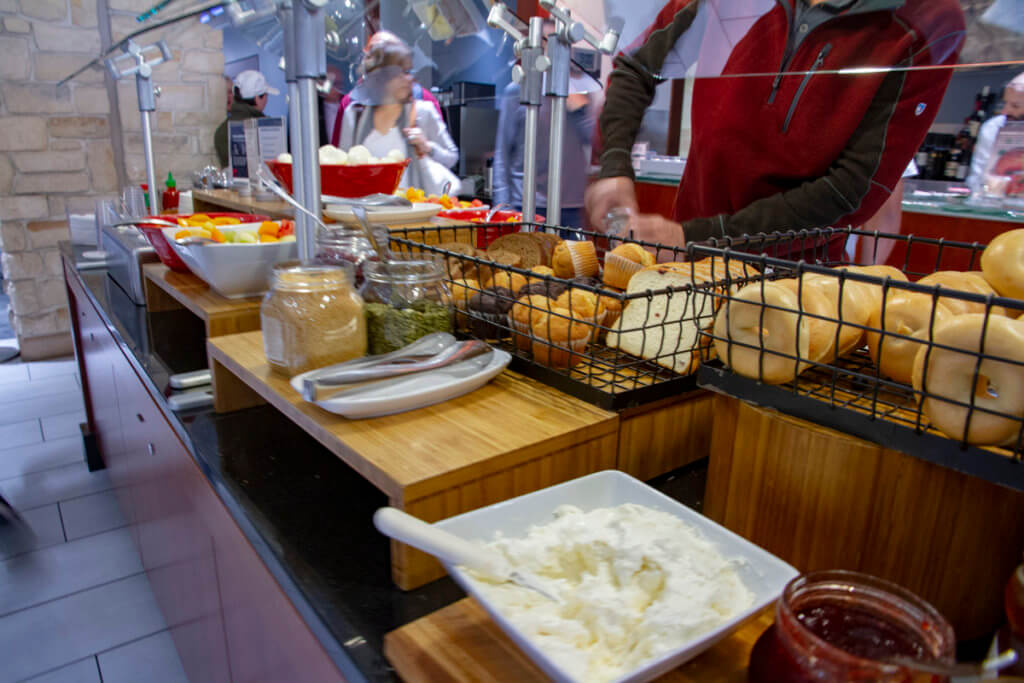 The fact that the lounge even has food is great, but don't expect a whole lot.  You'll find a few baskets of bread, pastries, and bagels; fruit; oatmeal; and scrambled and hard-boiled eggs.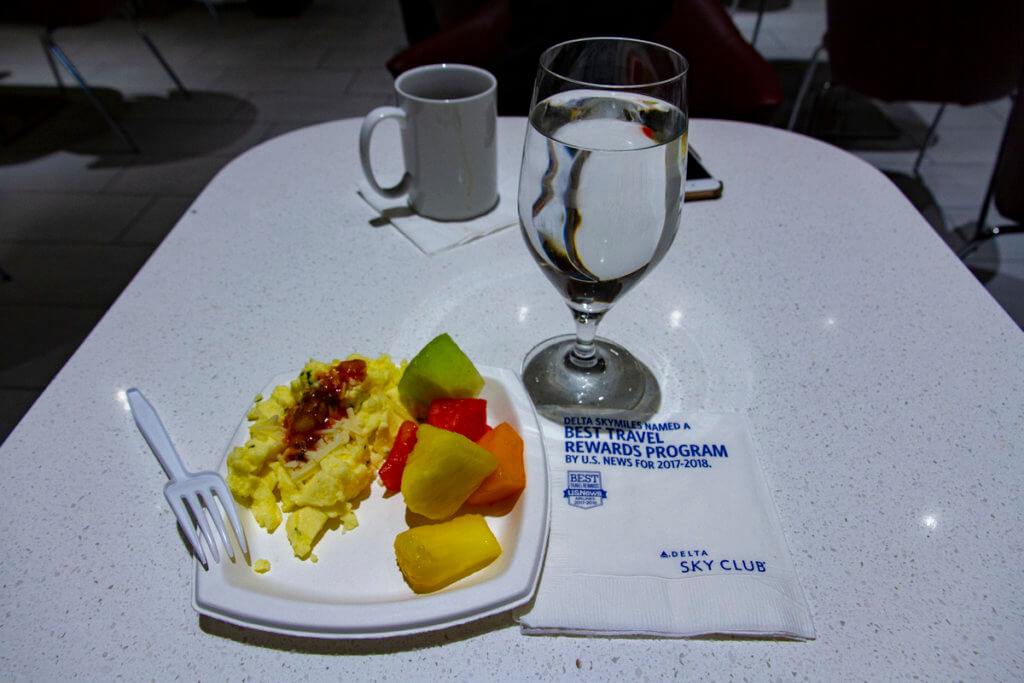 As you can see, all I had was some scrambled eggs with salsa and cheese, as well as some fruit.  The eggs were the same crummy ones in the Salt Lake City Marriott Downtown at City Creek's lounge.  
Delta Sky Club Salt Lake City, Final Thoughts
At the end of the day, the Delta Sky Club Salt Lake City is a better place to kill time than the terminal.  It is by no means anything special and appears to be beyond capacity.  But, despite the somewhat chaotic atmosphere, the staff still manages to provide great service.  Not quite as good as the Honolulu Sky Club, but that's ok, given how busy this lounge is.  That said, if you're going to pay to guest someone into the lounge, don't.  It isn't worth the $30.  
Utah 2018
Delta Sky Club Salt Lake City