My last Utah Trip Report post was about what I ate in Salt Lake City. But, I purposely left out one of my dining spots. Why? Because Fat Jacks Burger Emporium is my favorite Salt Lake City restaurant.
Honestly, the variety of cuisines available in Salt Lake City isn't so great. That doesn't mean, though, that you can't find great food here. And though I thought most of the places I ate at were, well, average, I did love Fat Jack's Burger Emporium. And, yes, this was the cheapest place I ate while in Utah.
Location + Service
Fat Jack's Burger Emporium is less than a quarter-mile away from my hotel along West Temple Drive at the Holiday Inn Express Salt Lake City Downtown.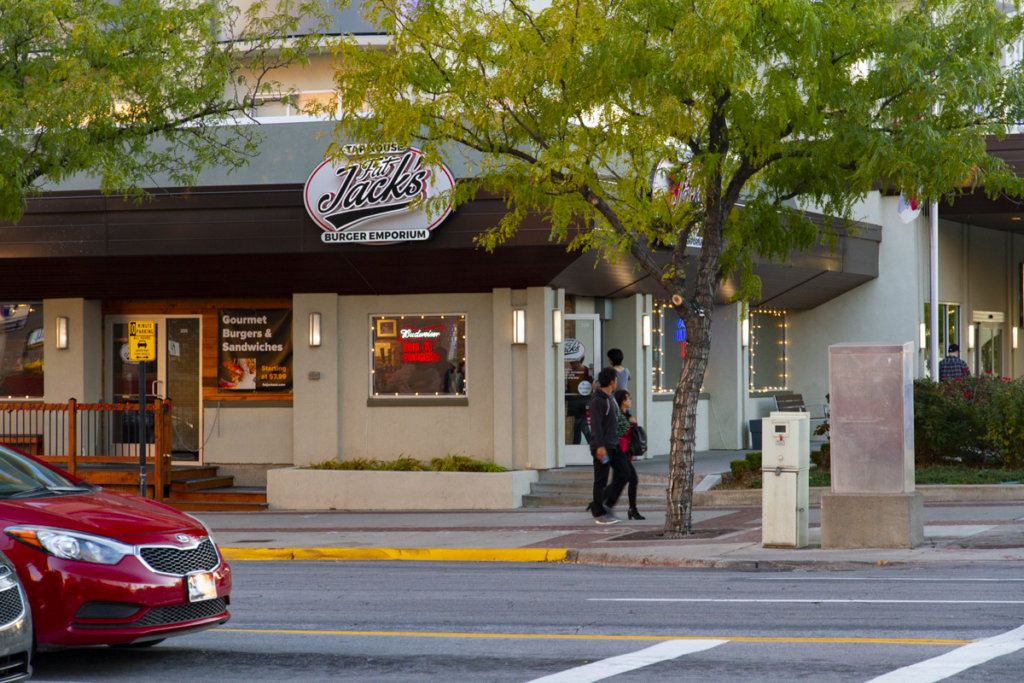 And though its run by the same people behind Christopher's, Fat Jack's is a lot more casual. Service, however, is excellent and the wood-clad interior is rustic meets hipster, but is still comfortable and family-friendly.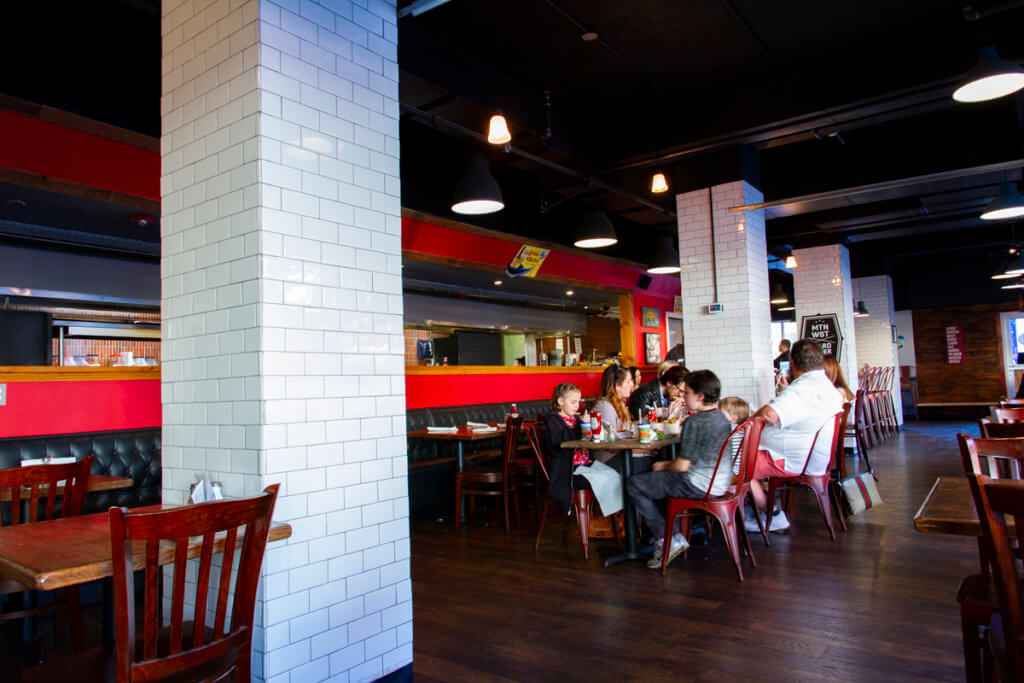 Cuisine
As the name implies, Fat Jack's is a burger joint. But they're not just any burger joint; Fat Jack's sources its ingredients responsibly, including using humanely raised Niman Ranch beef. And the rest of their ingredients comes from local sources whenever possible. So, given their practices, Fat Jack's is precisely the kind of place I like to dine at when traveling.
For my burger, I decided to try the Frenchy. Honestly, though, choosing a burger was hard. Other options I was considering were the Mushroom Swiss, the Mormon Burger, and the Grandpa Jack.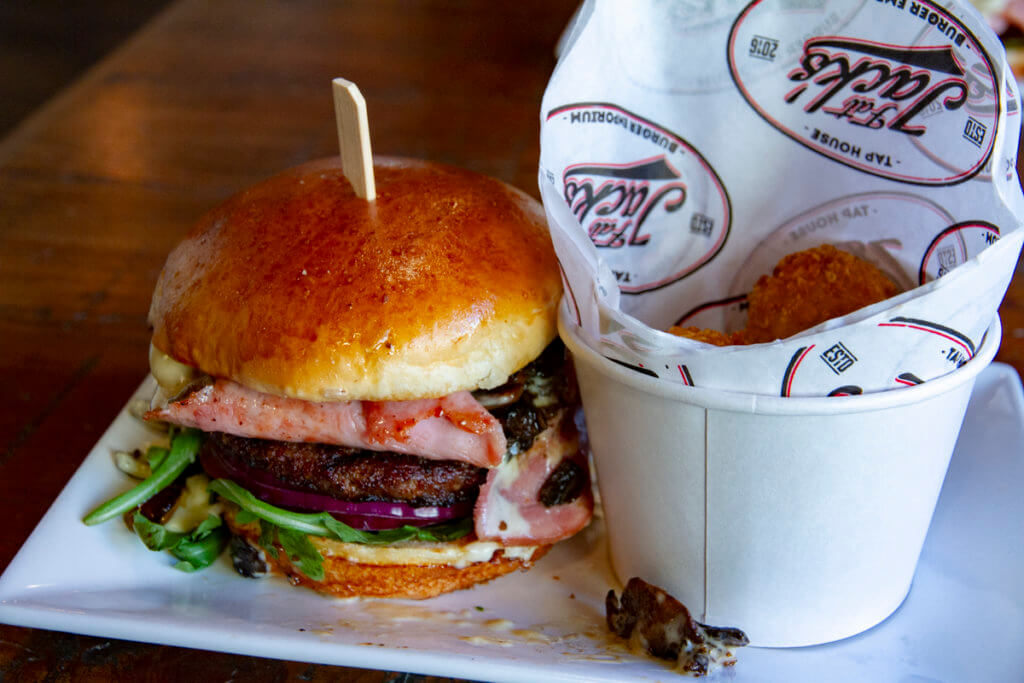 The Frenchy, by the way, is a Niman Ranch Beef Burger atop a brioche bun with ham, brie, caramelized mushrooms, spicy honey mustard, arugula, tomato, and onion. And to accompany my burger, I chose Funeral Potatoes, which are like twice-baked potatoes, only rolled in crushed cornflakes, deep fried, and service with Jack'd Sauce.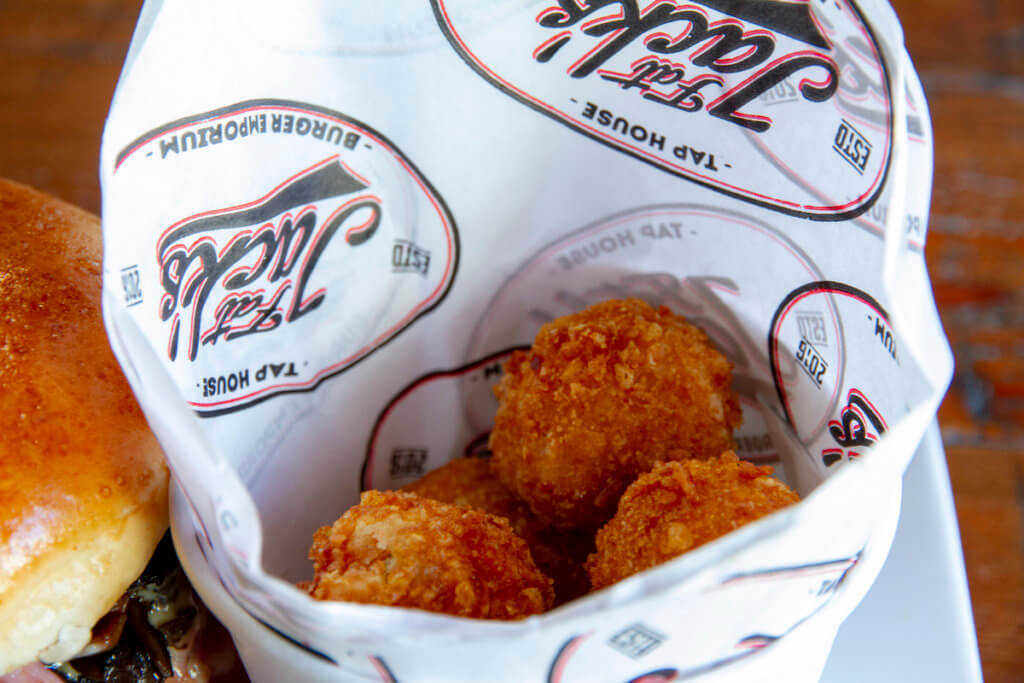 Everything, and I mean EVERYTHING was delicious! The burger was, admittedly, hard to eat. But, man! The beefy flavor from the burger was incredible! I think next time I'm in the area I'll need to order the more straightforward Grandpa Jack to enjoy the beef flavor more. And the Funeral Potatoes are my new favorite side, though I can see how they got their name now. Eat enough of these, and you'll be having a funeral of your own!
Fat Jacks Burger Emporium, Final Thoughts
If you're ever in Salt Lake City, Fat Jack's is a place you MUST check out. Nevermind the steakhouses and chain restaurants! Indulge in a fantastic burger from a restaurant with a lot of local love. And in case you're wondering what the hell a Mormon Burger is, it's a burger topped with a funeral potato patty, bacon, cheddar, Jack'd sauce, lettuce, tomato, and onion. Oh, and Jack'd sauce is basically mayo, ketchup, and pickle relish. Sounds nasty, but taste great! And I don't even like mayo!
Utah 2018