Trip Summary: In January, 2013 Delta was offering very reasonable fairs from Minneapolis to Istanbul. My dad, brother and I decided to go to Istanbul when tickets were available under $800. Part mileage run, part tourism, part amateur archaeologist and part bonding experience, this trip involves 3 nights in Istanbul and 2 nights in Athens. Stay tuned as I review Delta's economy comfort product, three hotels, and talk about everything else we see along the way. Turkey and Greece here we come! 
KLM Economy Comfort for Intra Europe Flights (AMS – IST) and (IST – AMS)
Even though my itinerary from Minneapolis to Istanbul was booked with Delta, the leg from Amsterdam to Istanbul was serviced by KLM, the Royal Dutch airlines. We chose this routing (MSP – AMS – IST) because we wanted to have our international flight out of Minneapolis as opposed to an eastbound hub airport like JFK, ATL or IAD. Since the flights between AMS and IST were pretty much the same for the way there and back, I am going to combine them into one review of KLM's Economy Comfort class for their intra-european flights.
We were able to choose Economy comfort seats on this flight for free because of my Skyteam Platinum Elite status, but the actual seats we ended up in for both of our flights varied from what we confirmed online. This is due to the poor systems integration between Delta and KLM/Air France and their inability to share information between their systems (this has been a big pain for me several times in the past, especially on our honeymoon). Basically, any seat you book on the Delta website does not actually get assigned to a flight on KLM or Air France due to a glitch/poor integration between their systems. That means when you ge to the checkin desk, the seat you signed up for online will likely be different from what you are assigned.
KLM Economy Comfort Seats
The seat reassignments weren't as bad as they could have been, but both times I ended up with a window seat and was packed into the orange backed Economy Comfort seat like a sardine. While I appreciate the marketing value of calling a seat "economy comfort" – there was minimal difference between these seats and a standard economy seat. The business class seat on these planes were actually the same seats as well, but came with the comfort of having the middle seat guaranteed to be blocked off.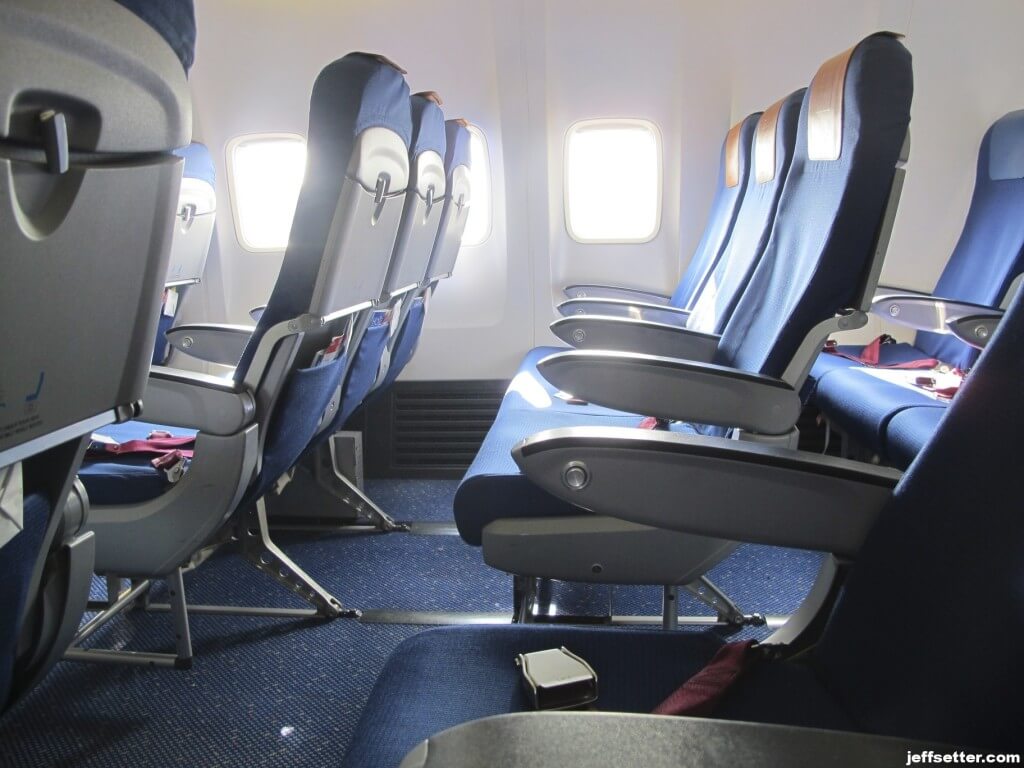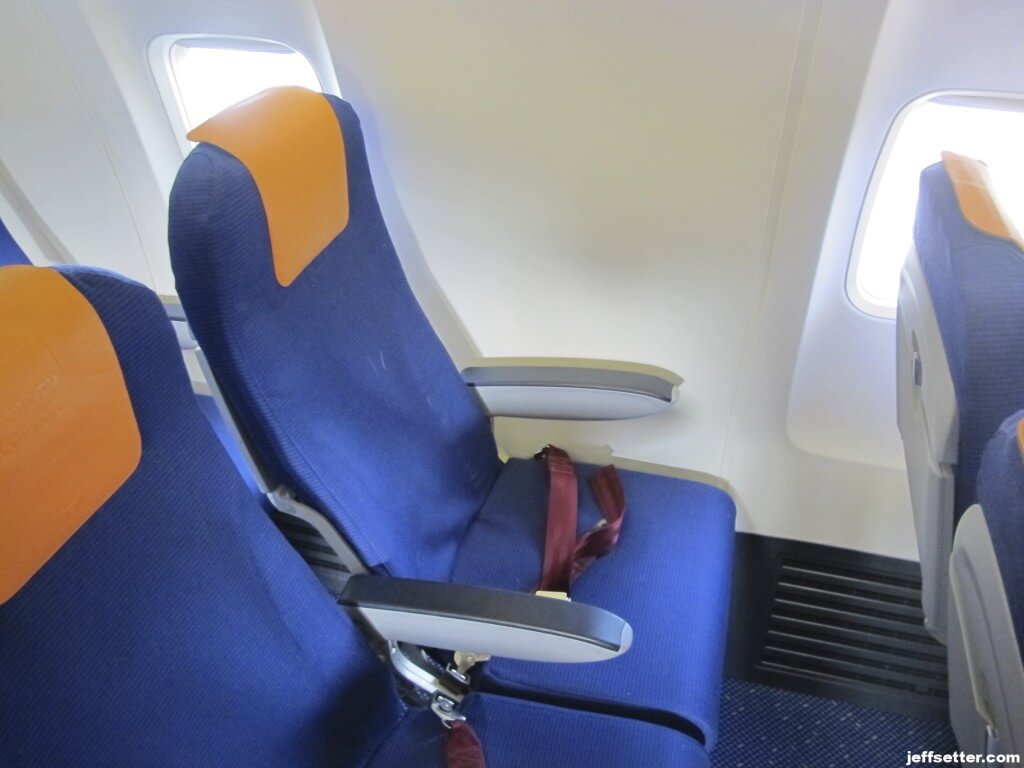 The Food
I was pleasantly surprised by the food during both of my KLM economy comfort legs between AMS and IST. The dinner selection was pasta with an excellent strawberry/whipped cream dessert.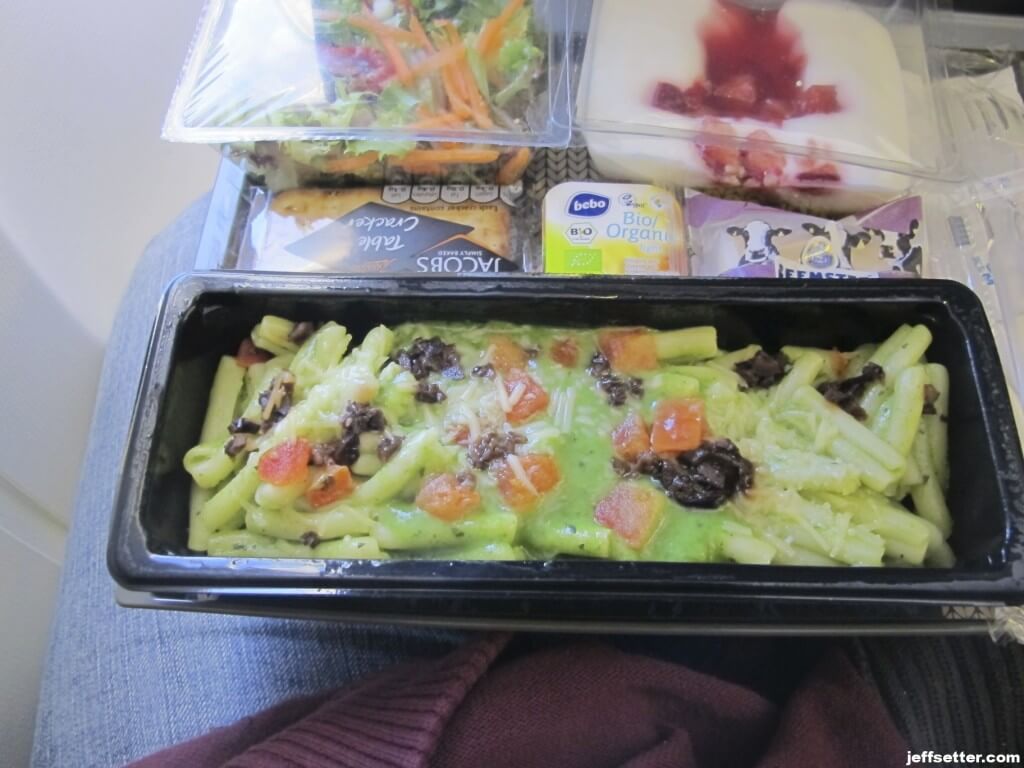 The breakfast selection in Economy Comfort was mushrooms, eggs and fruit. While not mind-blowing, it was perfectly acceptable for a 6 AM flight in my book.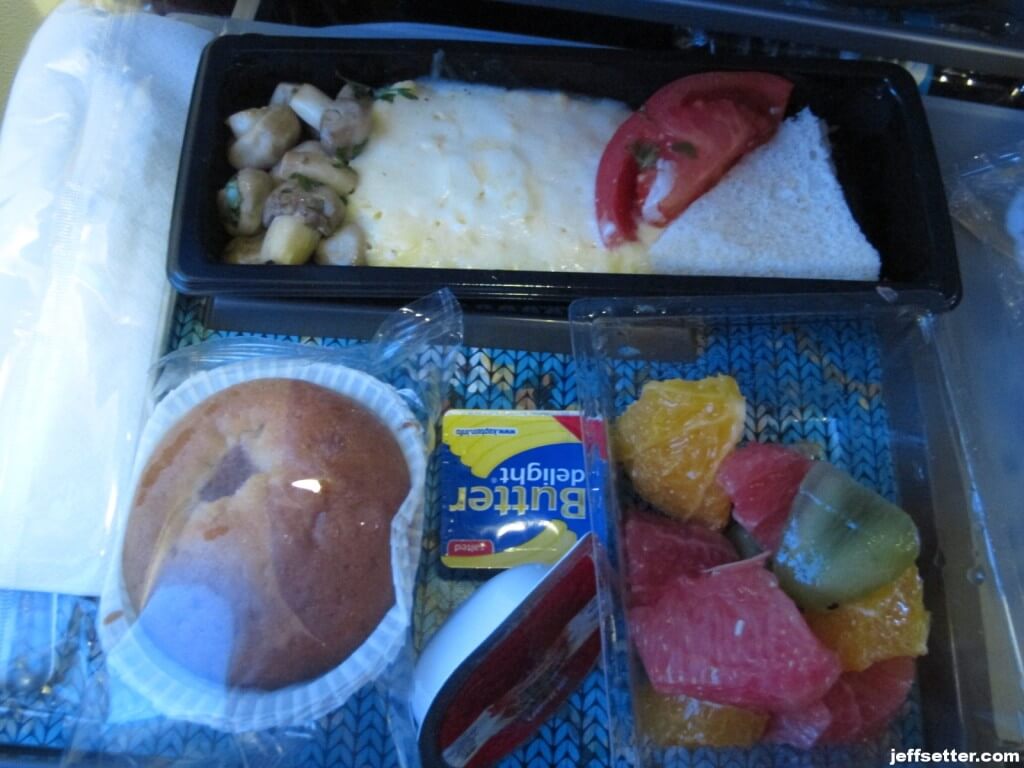 The Flight
Flying in KLM Intra Europe flights is a very painless process. I have flown to European destinations through Amsterdam several times now, and each time I am impressed with how smoothly the experience goes. The flights are always time, the service is always friendly, and the meals on a short flight in coach are often better than what we see in American domestic first class.
While the planes that are used on these routes are often as small or smaller than domestic flights in the US, none of them are equipped with a distinct first class cabin like we are used to seeing in the US. No frills, but on time flights seems to be the name of the game for flying around Europe.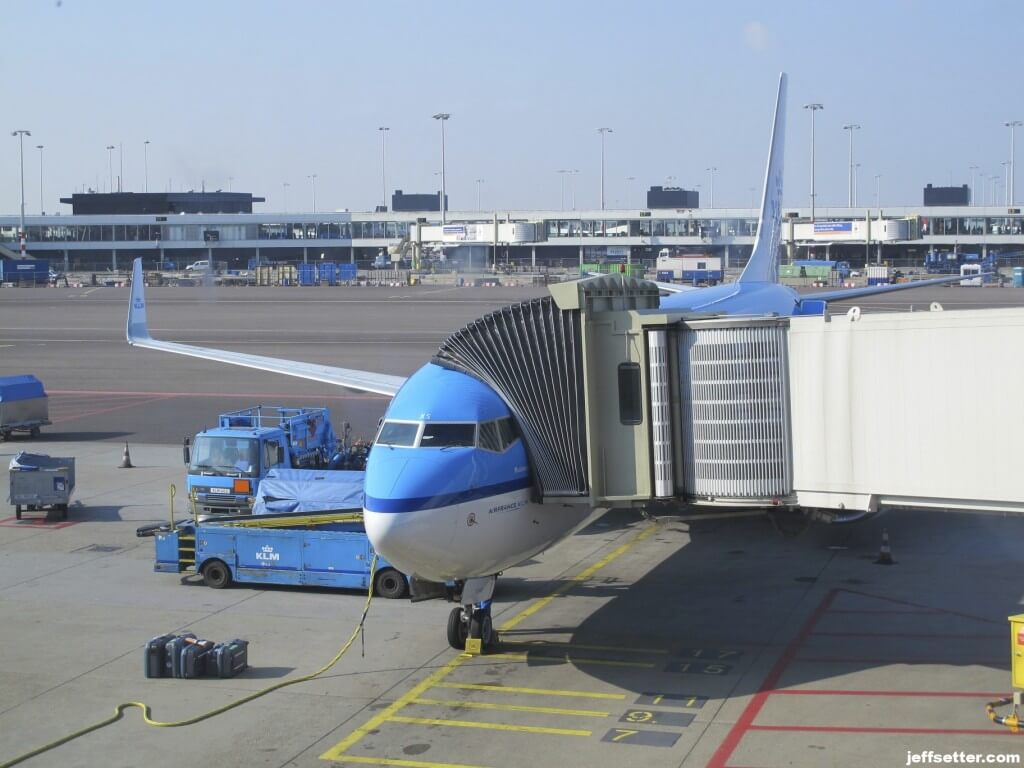 Since I was seated in a window seat both flights, I couldn't help but take some pictures of the excellent (or gloomy) views along the way. The highlight of the flight to Istanbul was definitely seeing the Blue Mosque out of my plane window.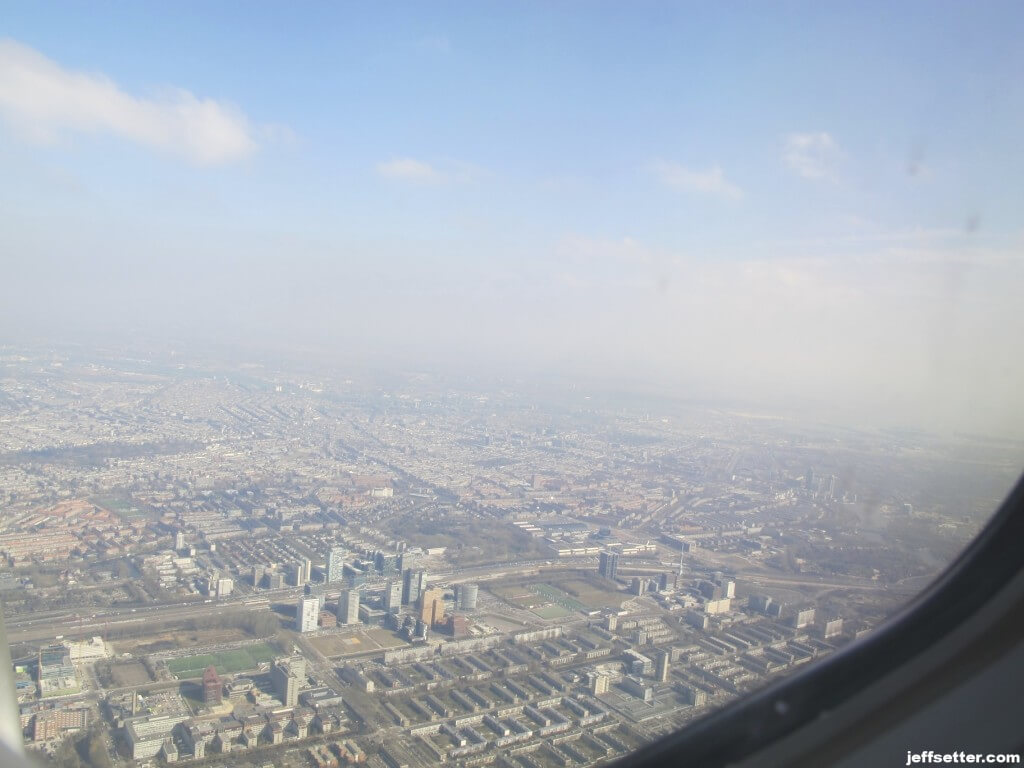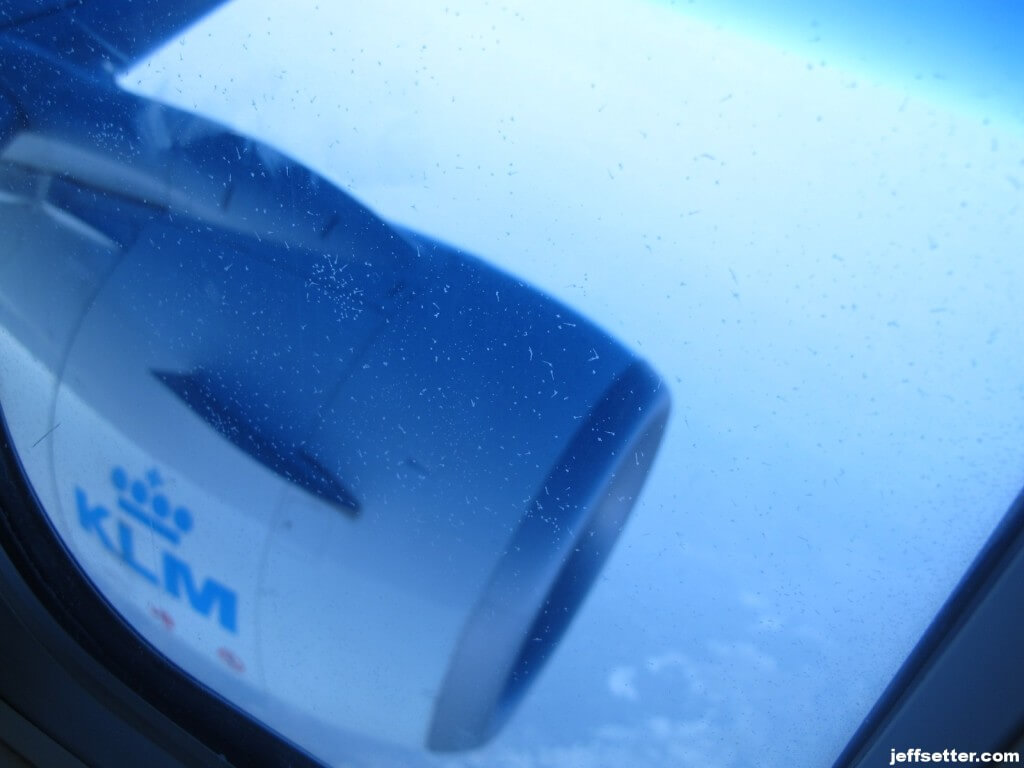 On the way back, my favorite part was seeing a plan fly past us going in the opposite direction, with an exhaust stream following behind. I tried to grab a picture, but couldn't get to my camera fast enough unfortunately.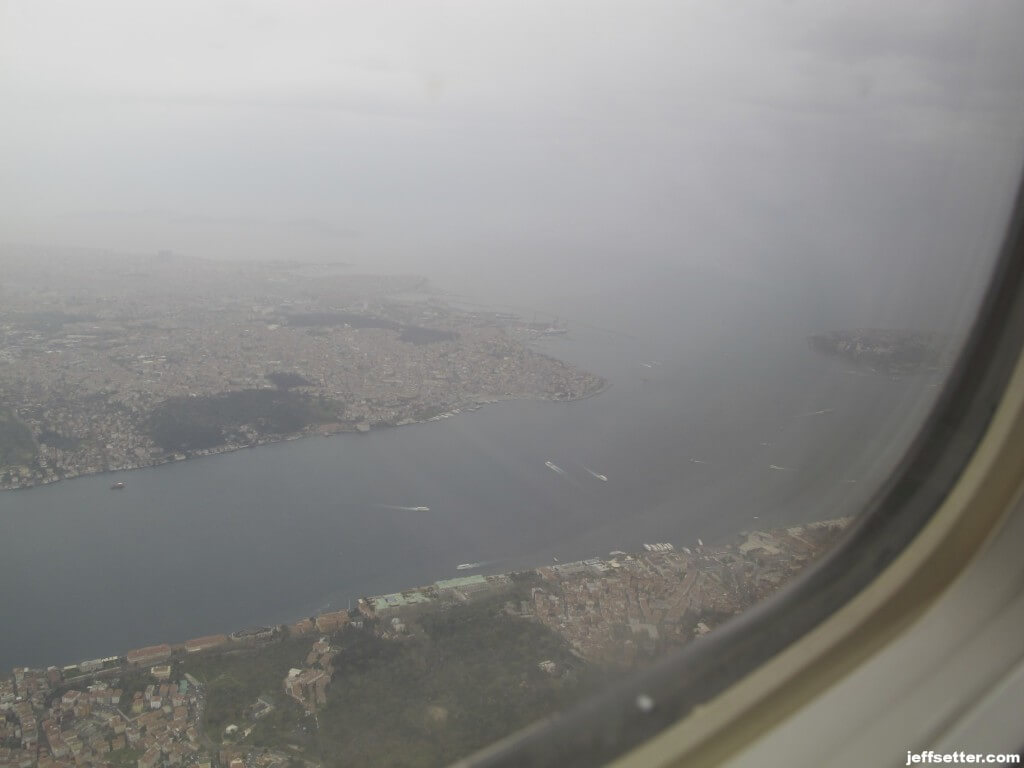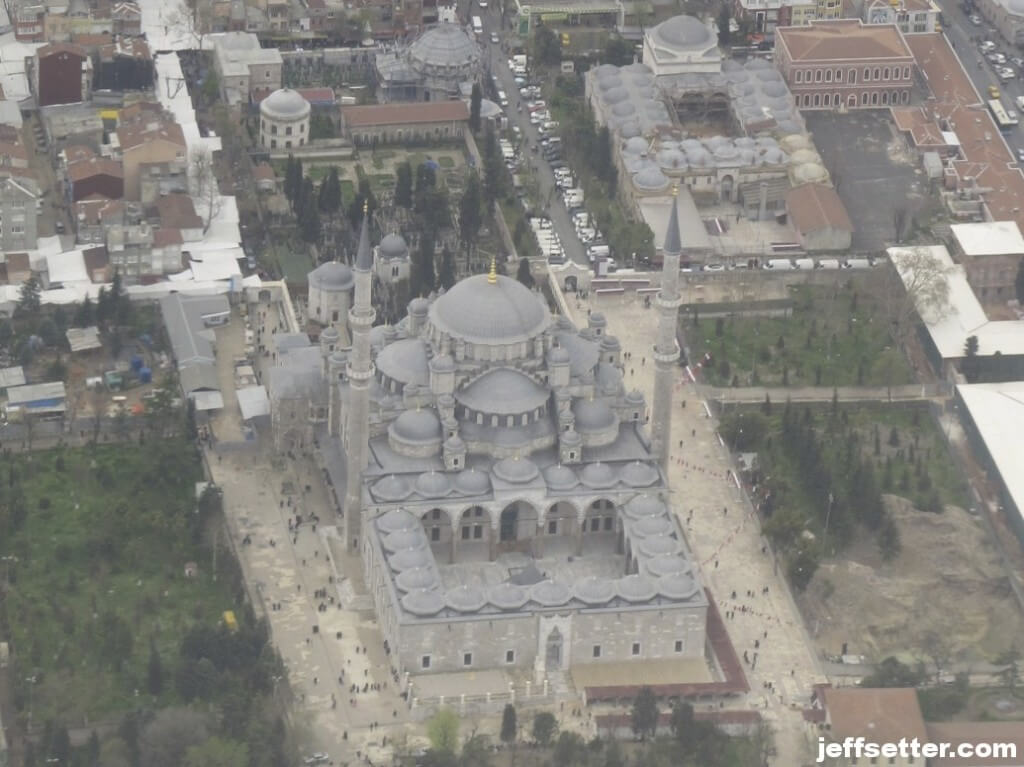 The Ground Experience
Entering Turkey was an interesting experience from the start. Not only did I see several airplanes from airlines I don't usually see, you can also appreciate the east meets west atmosphere that is unique to Istanbul. Airplanes from many major european, middle eastern and asian airlines were all represented as we sped to our gate.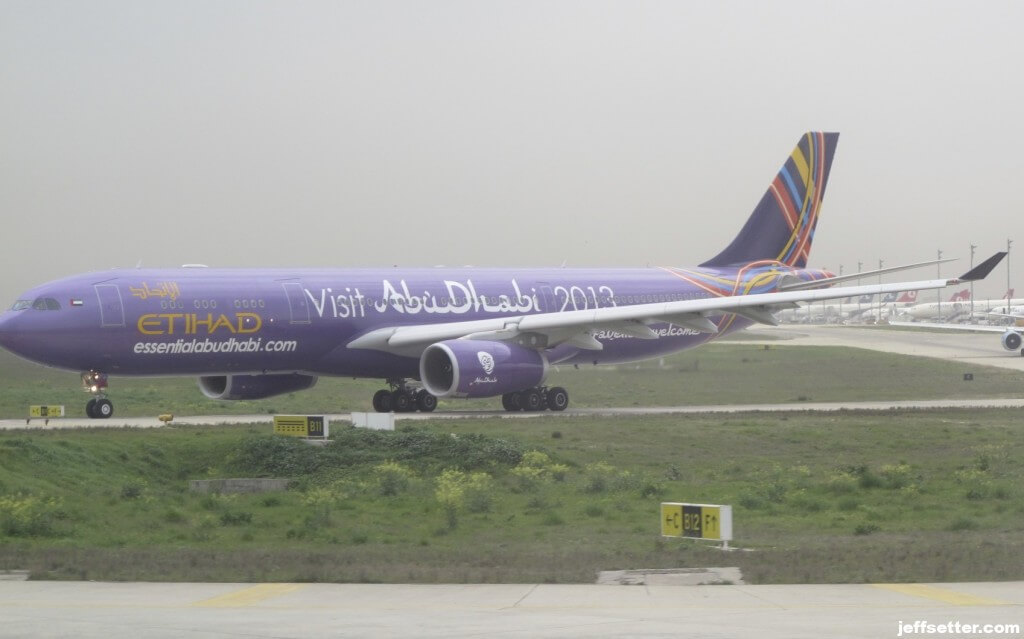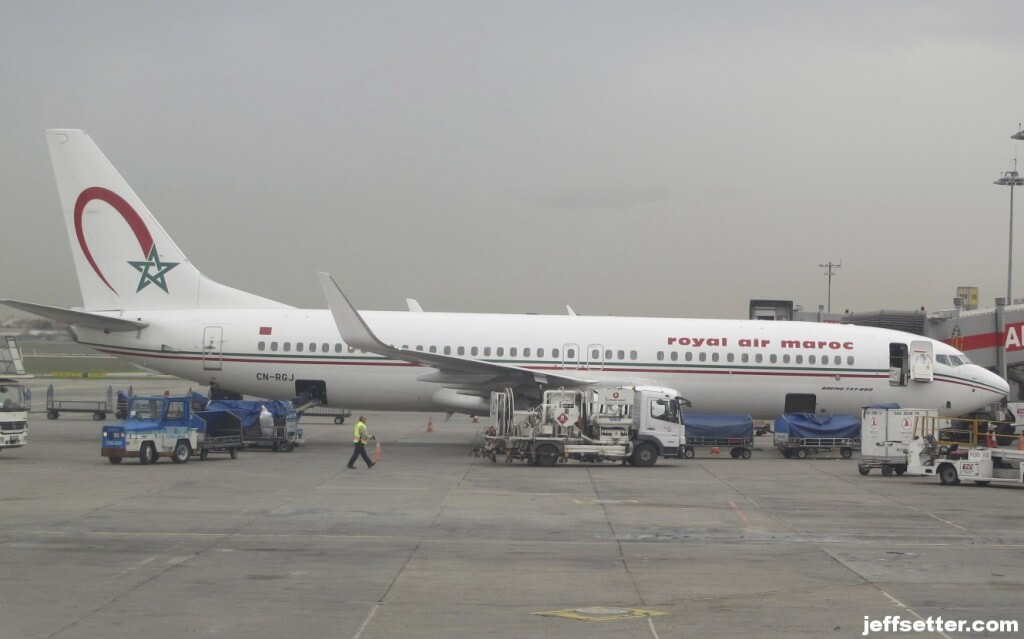 Clearing customs in Istanbul was fairly painless after first securing a 90 day visa for $20 right after getting of the plane. They take cash for Visas in Turkey, so no pre-arrangement is necessary.
The customs process took about 20 minutes and by the time it was done, our checked baggage was already on the carousel. Once out of customs, our airport transfer service was waiting for us, ready to take us to the Hilton Istanbul.