Trip Summary: In January, 2013 Delta was offering very reasonable fairs from Minneapolis to Istanbul. My dad, brother and I decided to go to Istanbul when tickets were available under $800. Part mileage run, part tourism, part amateur archaeologist and part bonding experience, this trip involves 3 nights in Istanbul and 2 nights in Athens. Stay tuned as I review Delta's economy comfort product, three hotels, and talk about everything else we see along the way. Turkey and Greece here we come! 
KLM Crown Lounge 52 at Amsterdam Schipol Airport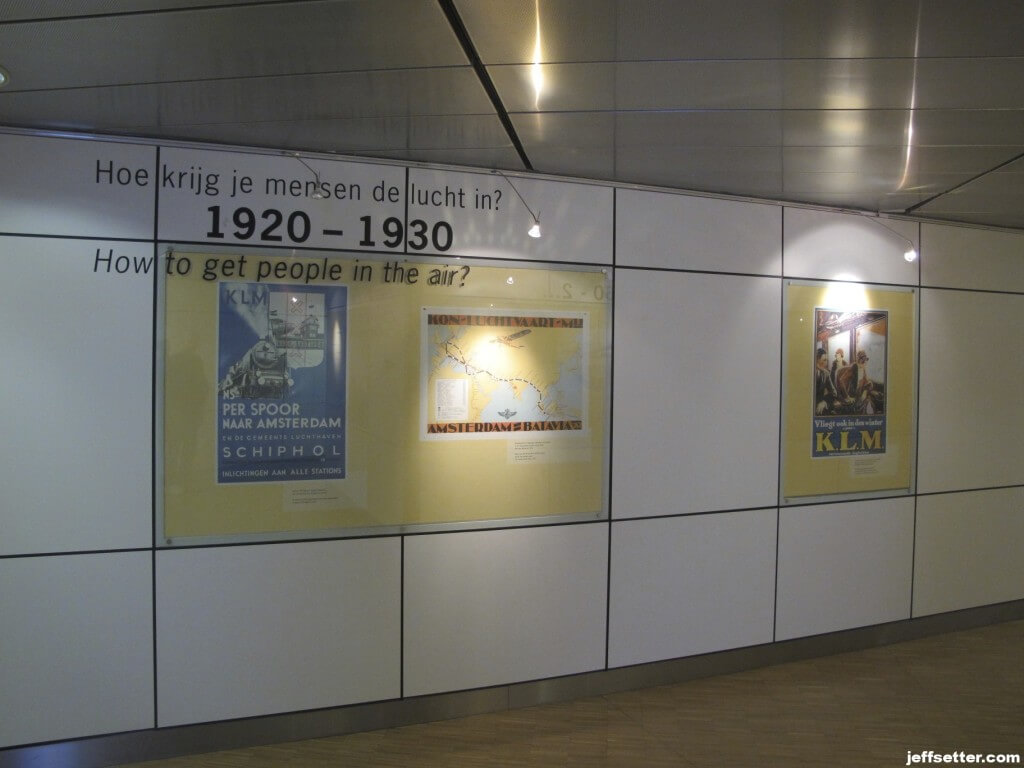 Our flight from Minneapolis got in before 6 AM Amsterdam time and that left us with plenty of time to kill before our final leg to Amsterdam around 11:30 AM. As a Delta Platinum Medallion, I was able to get into the lounge for free + one guest. Since there were three of us looking to get in, we had to pay 45 Euro to get our third guest in, which we gladly paid for 4 hours of free Internet, food and drink.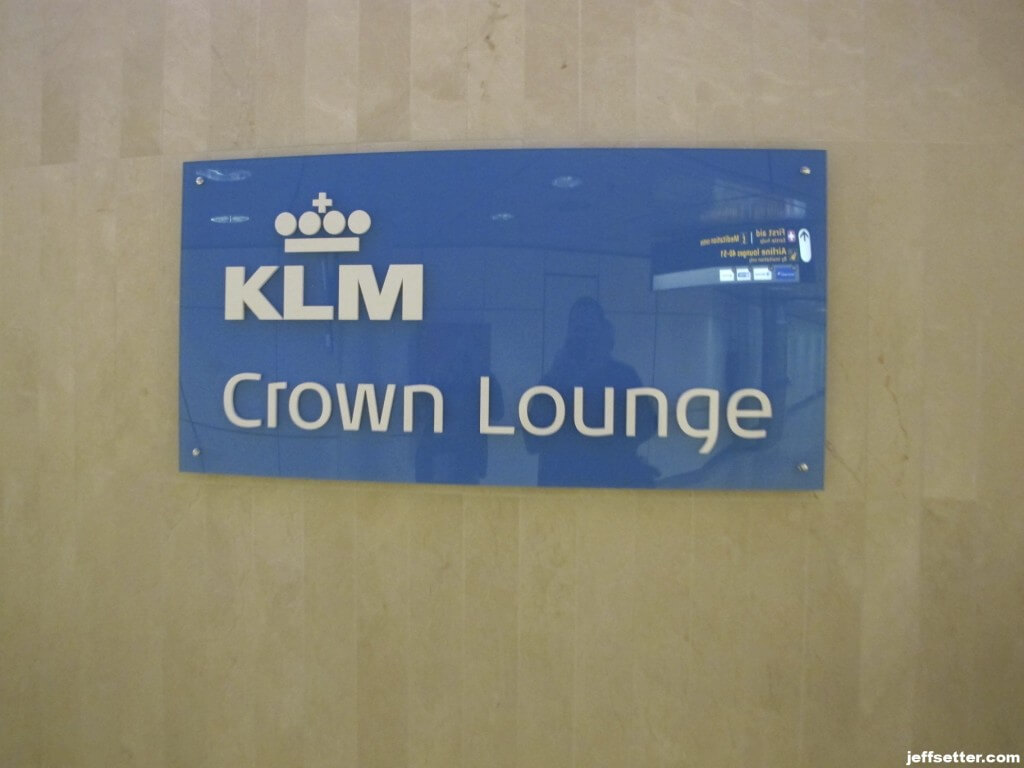 The KLM Crown Lounge #52 (Intercontinental) is a huge lounge that spans much of the second floor of the main terminal at Amsterdam Schipol airport. There are large glass windows along the lounge that provide excellent views of the many planes flying in and out of Schipol airport. Since Schipol is the major hub for KLM airlines, most of the planes are flying the signature light blue color of KLM, and other planes at the airport mostly are members of the Skyteam alliance.
While this is not my first time visiting the lounge, it was my first opportunity to spend more than 15 minutes in the lounge. With plenty of food and drink options, great seating and easy access to power, it is the perfect place to spend time (or write posts for your travel blog) in between flights. It is worth noting that for long layovers, you may choose to take a train into the Amsterdam city center if you wanted to get out of the airport during your layover. We chose to stay at the airport during our layovers both to and from Istanbul.
Seating Options at the KLM Crown Lounge
Here are some of the many seating options at the lounge.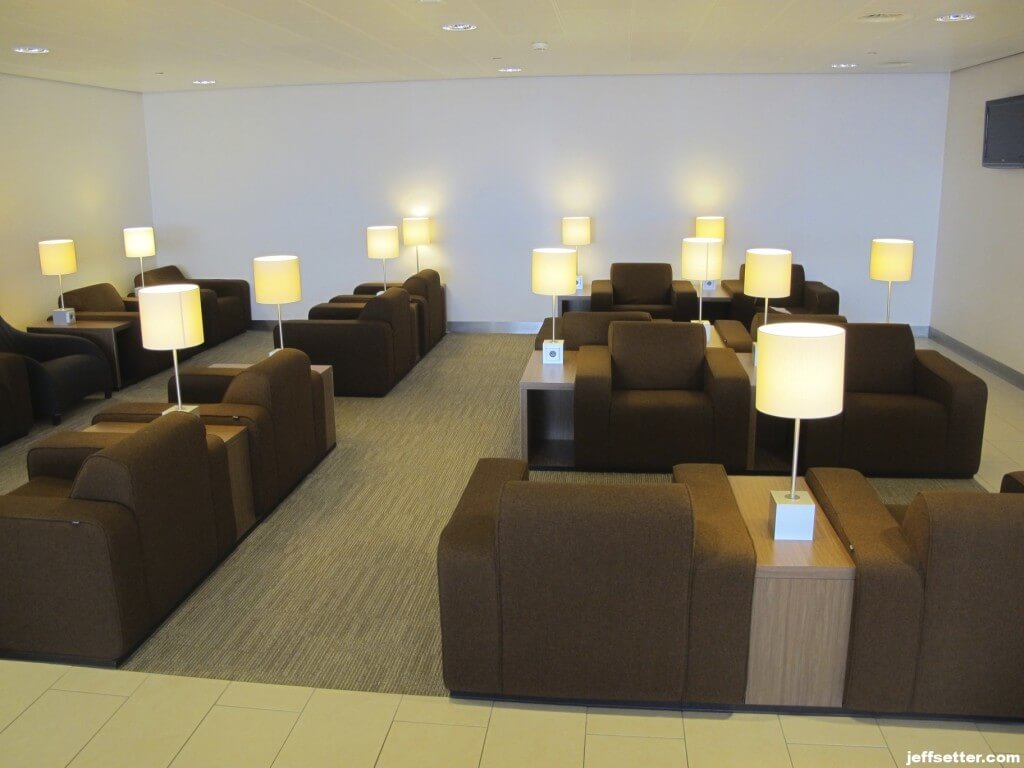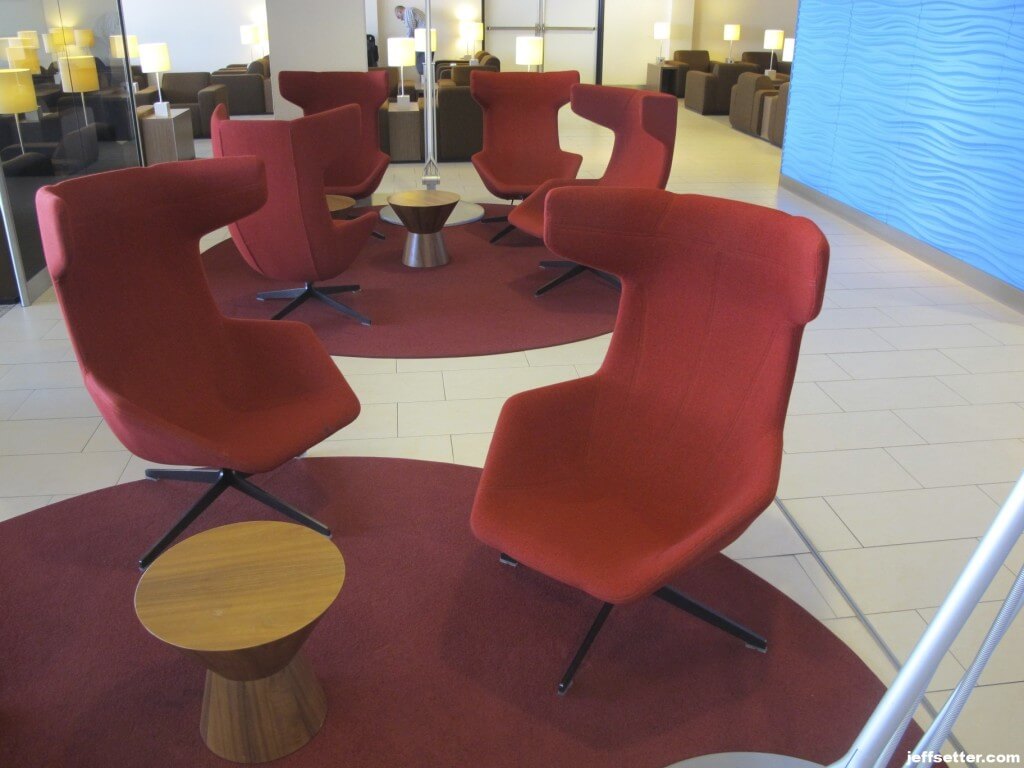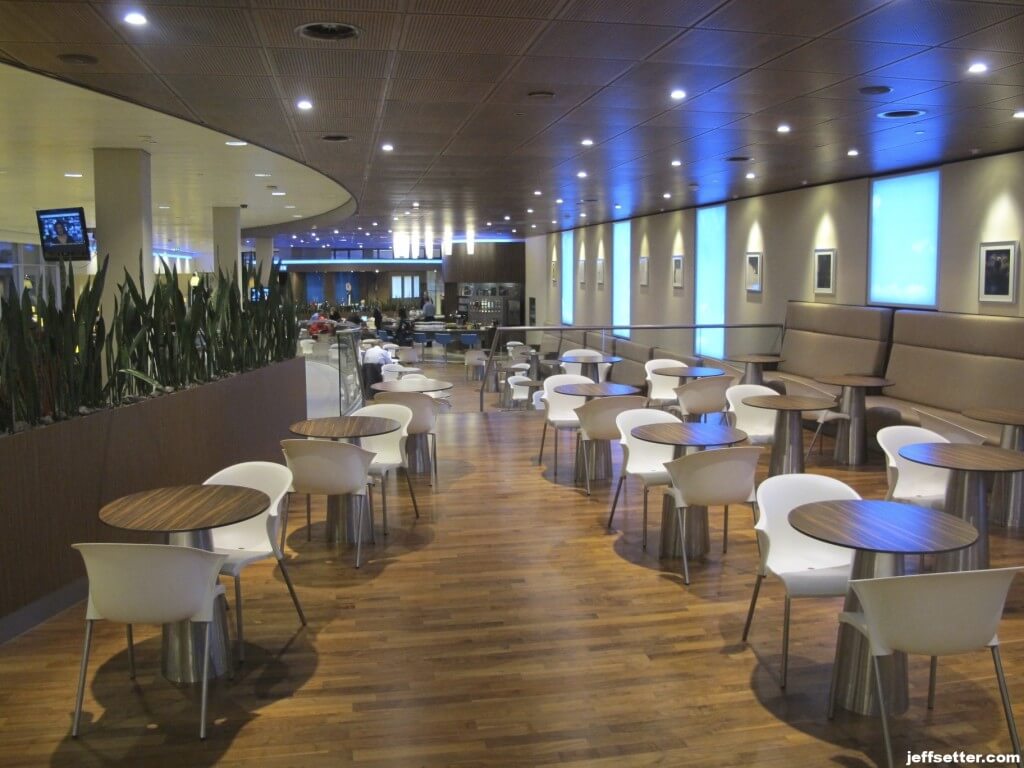 Food and drink options during the morning at the KLM Crown Lounge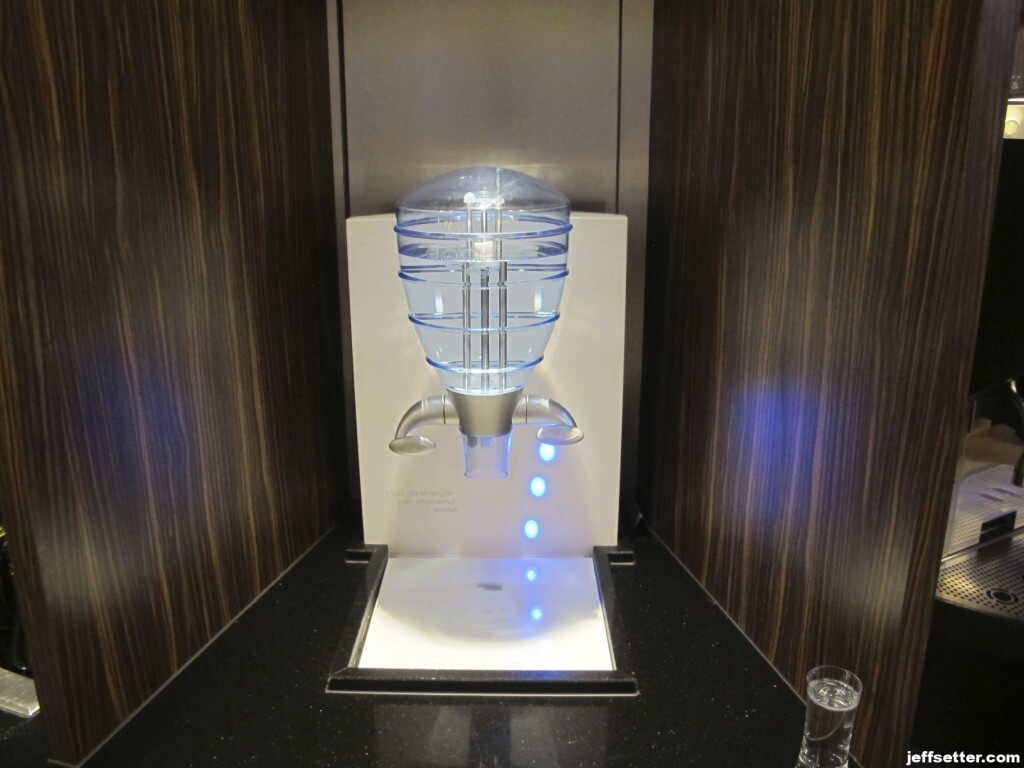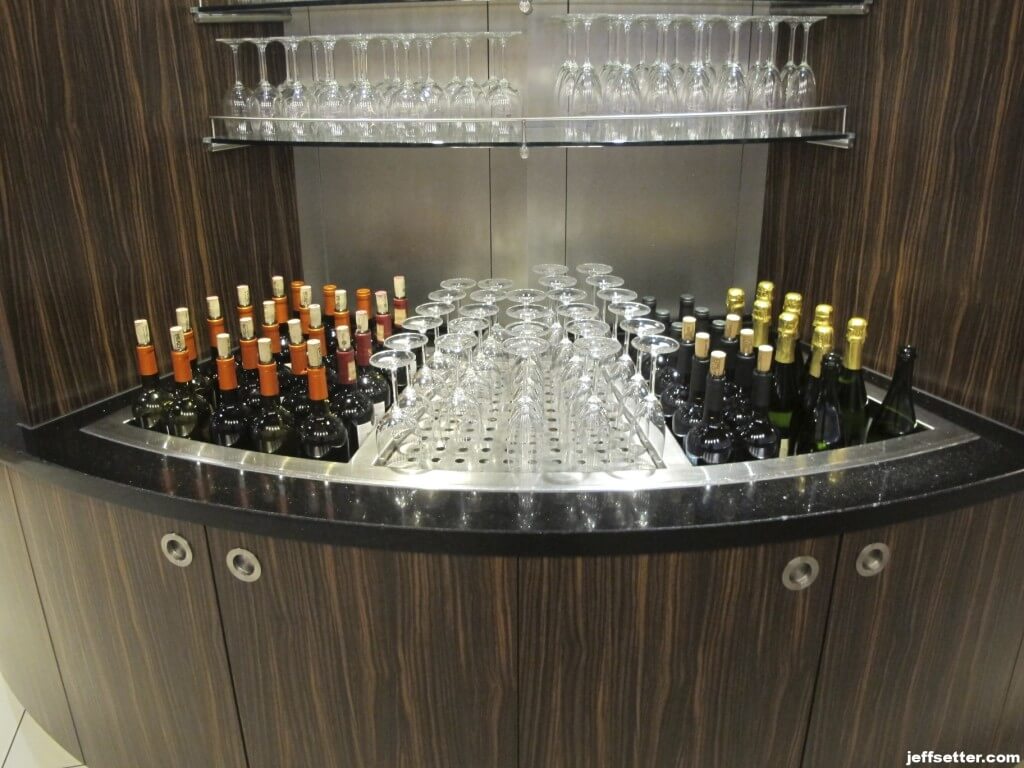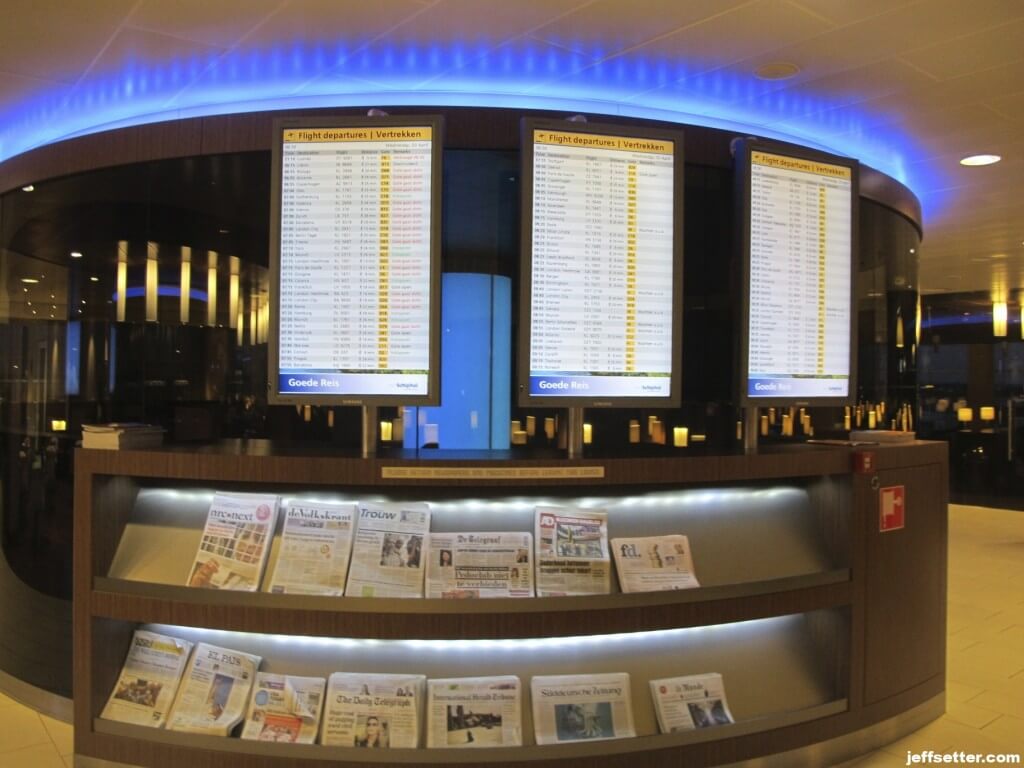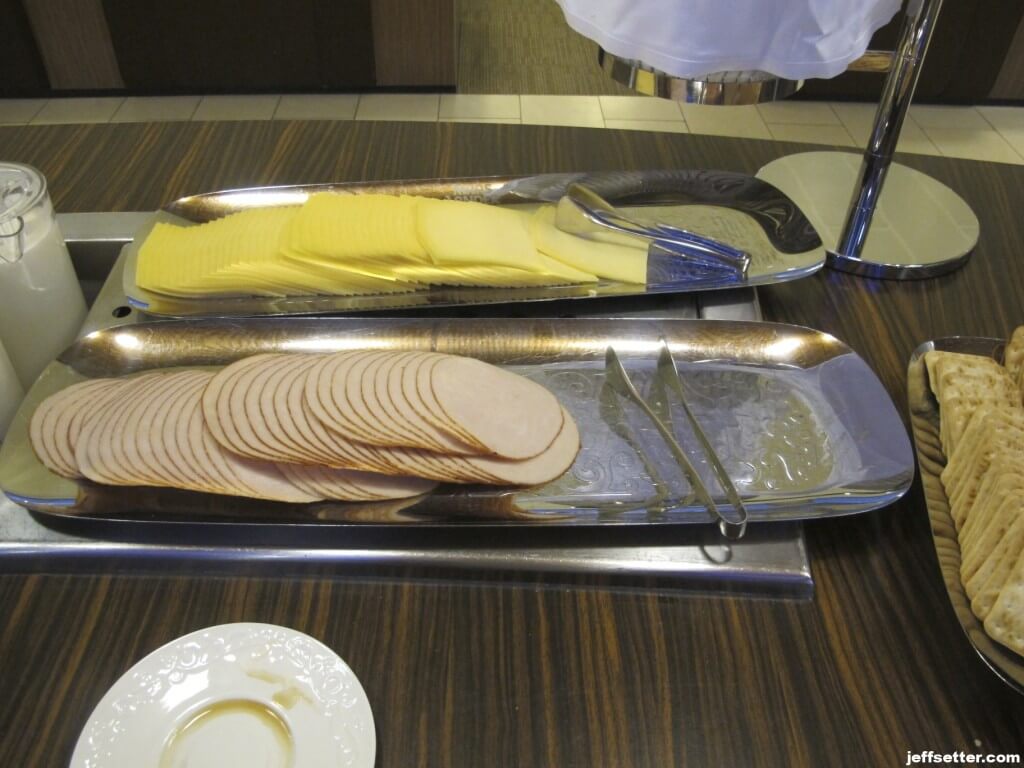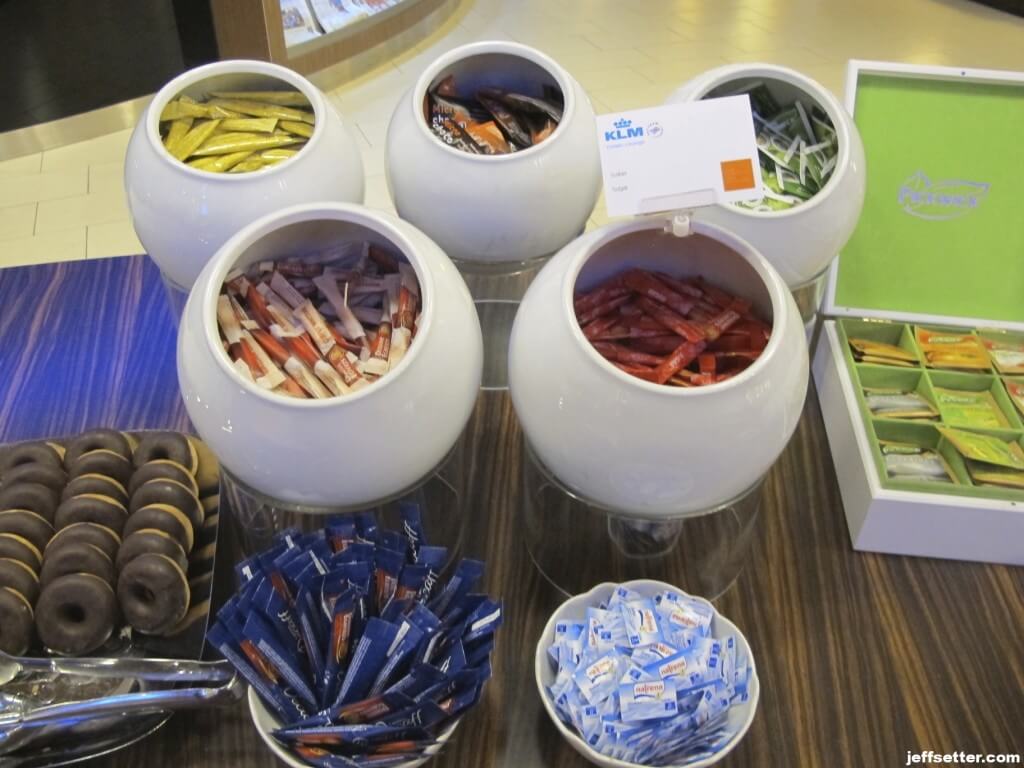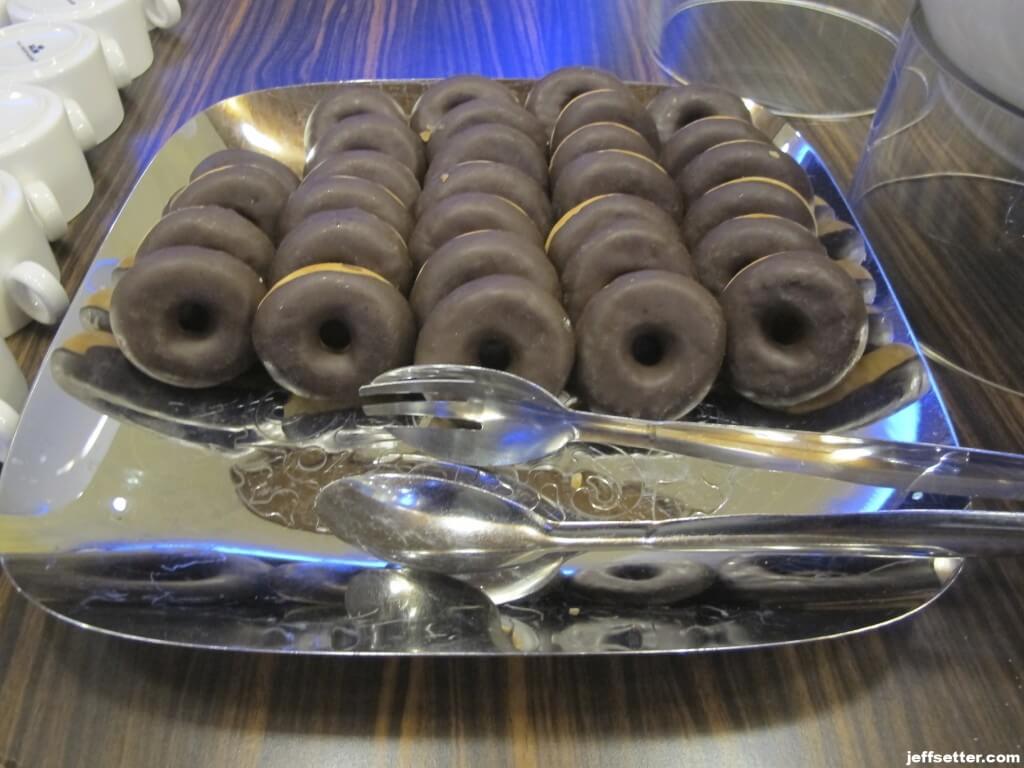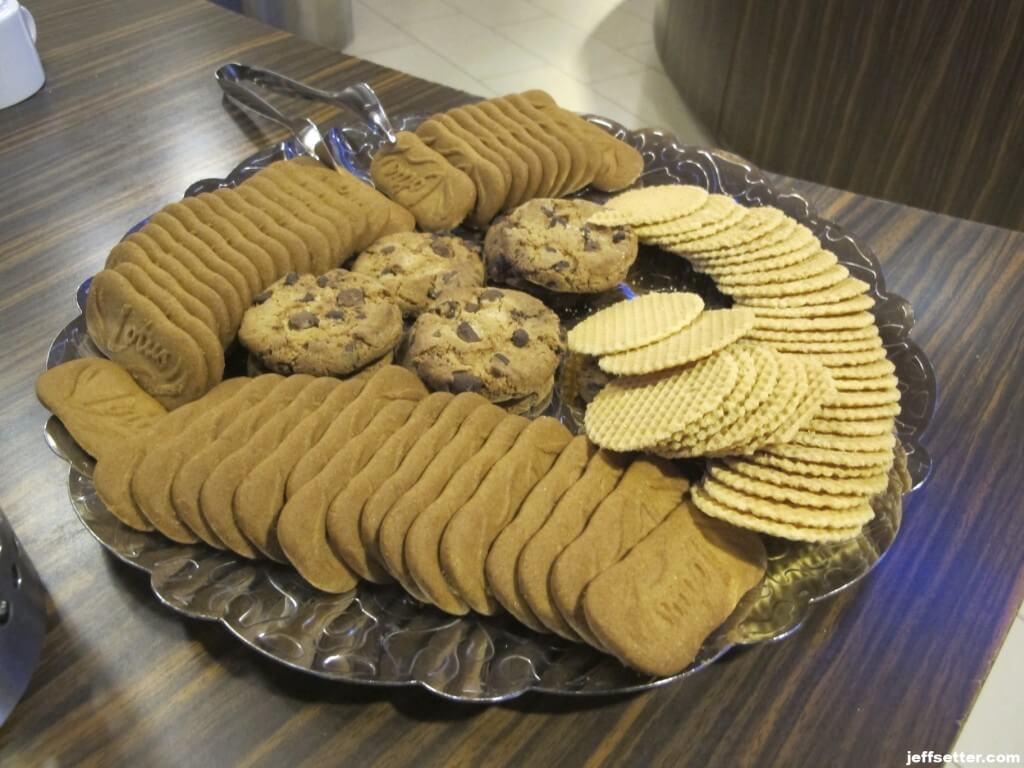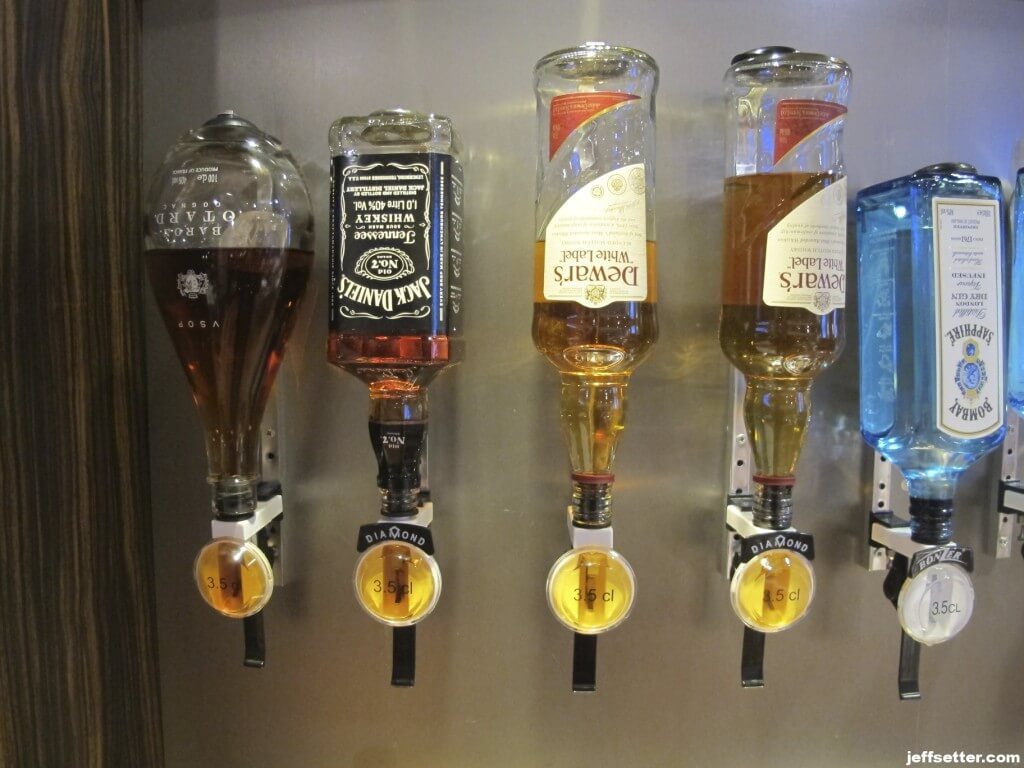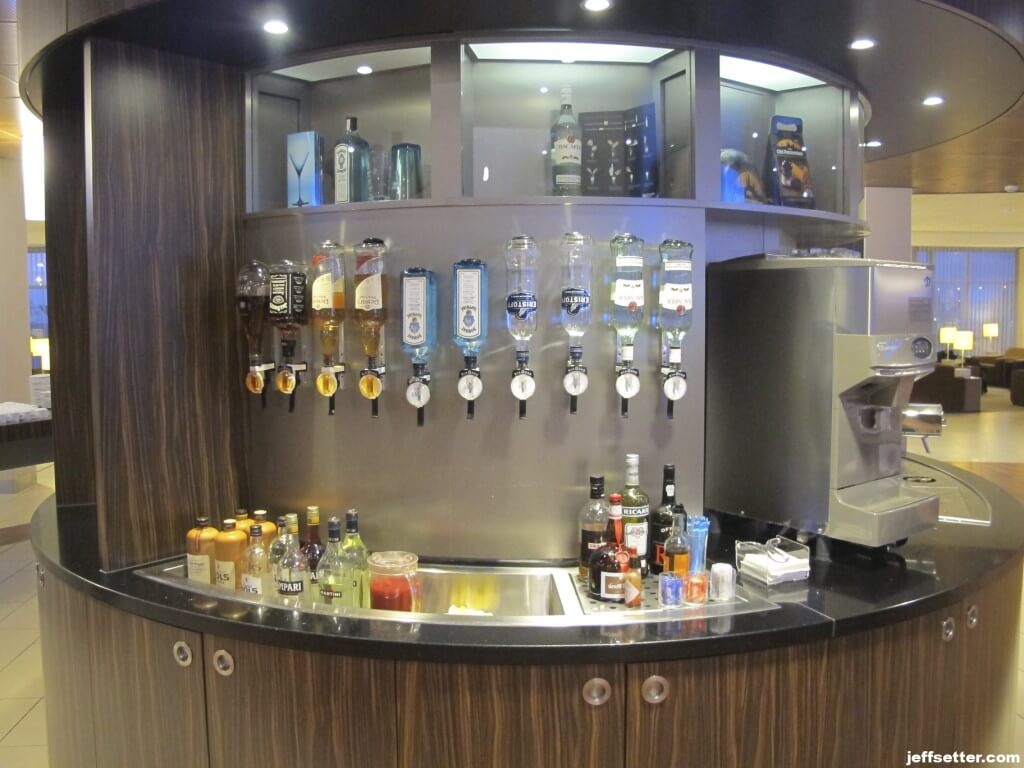 I am not sure if it was just in the morning, but the main fare in the lounge was meats and cheeses, along with a handful of pastry options. Liquor was readily available at all times that I was in the lounge.
Showers at KLM Crown Lounge 52
On my way back to the US I used the showers at the KLM crown lounge, which are made freely available to lounge users. You must obtain a card to the shower before entering, and one was handed to me without questions by a nice loung employee. Note: the lounge workers with shower cards are on the opposite side of the checking desk. There are no signs telling you this, so I had to ask employees to figure it out. You cannot get into the showers without a key card.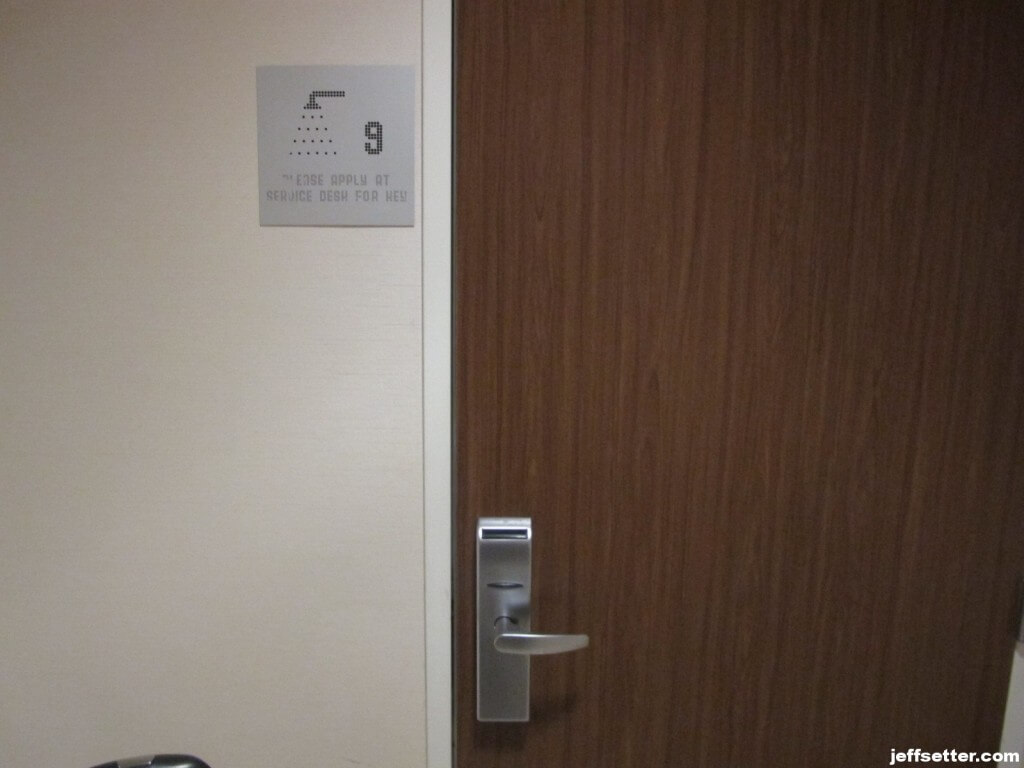 I was pleased by the size of the shower room. It gave enough space to both keep your luggage dry and not feel cramped as you took a shower. The water pressure on the shower head was great, but the water itself was an issue for me. First it was way too hot, then freezing cold, then hot again. On the KLM website, they state that the lounge uses a state of the art green process to heat the water and preserve the environment. Cynical me says that they were really saving the environment by making it impossible to enjoy a shower more than a few minutes.
Regardless of the temperature, the shower felt great. There really is nothing quite like a hot shower for the travel weary. It's worth at least several hours of sleep in itself.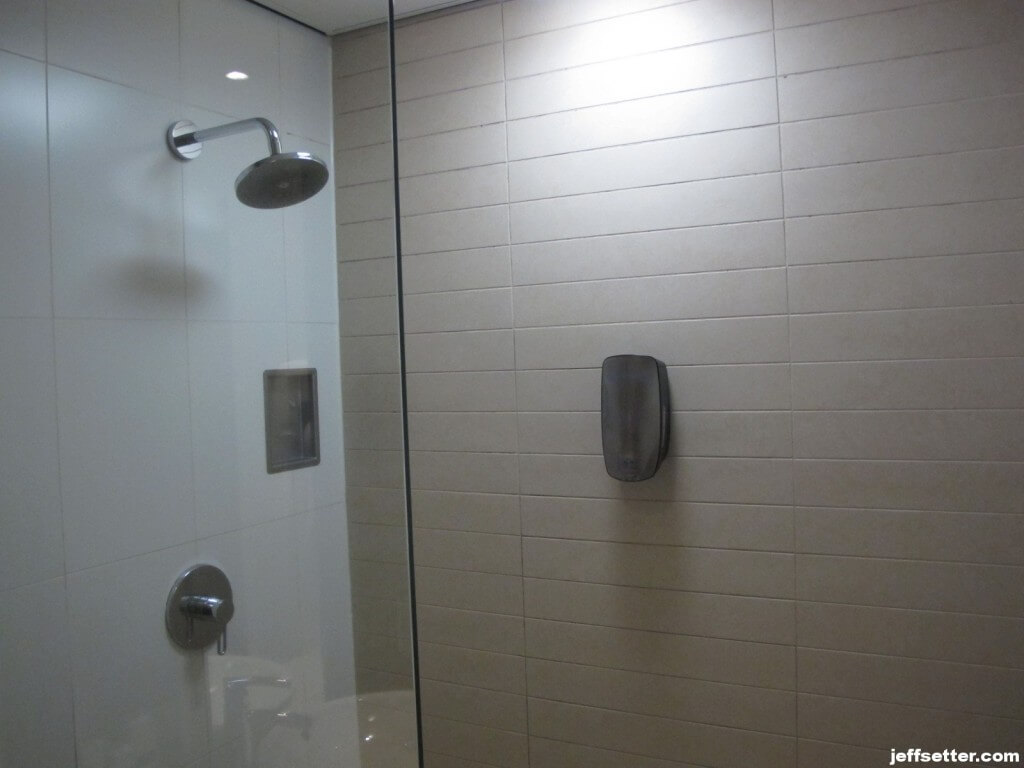 My only other airport lounge shower experience I can compare this to is the shower at the Air France Lounge at Paris CDG airport. Those showers were also very nice (about the same quality and water pressure), but the amenity kit at the Air France lounge were much nicer. The KLM Crown Lounge only gives a shaving kit, shower cap and dental kit.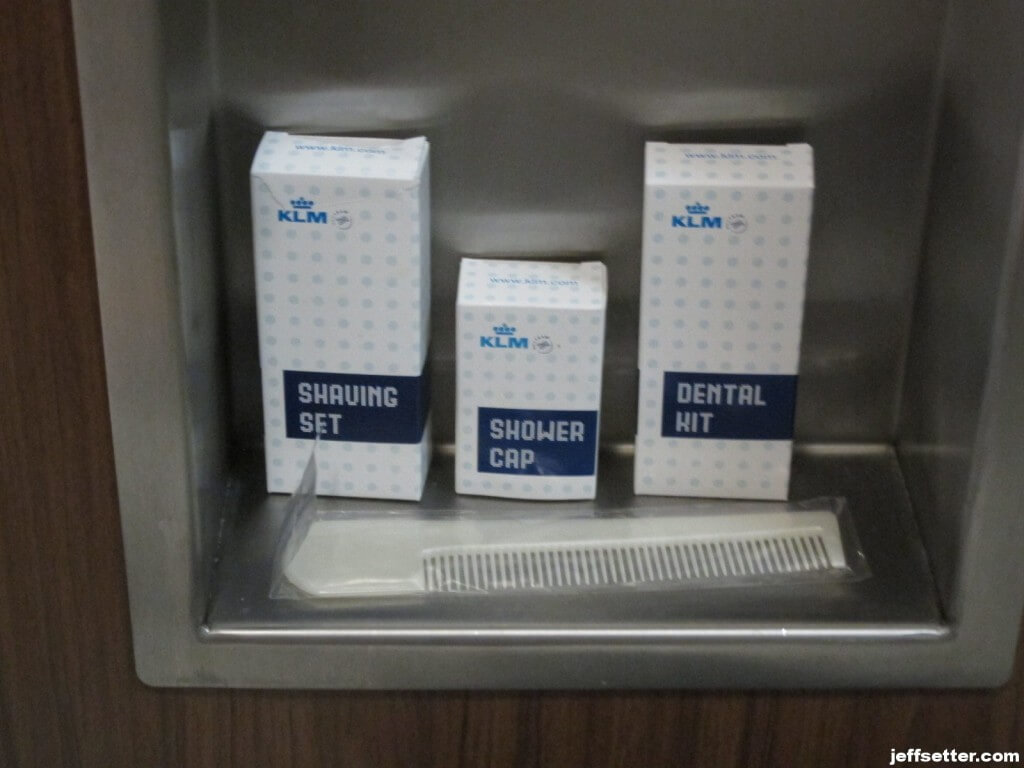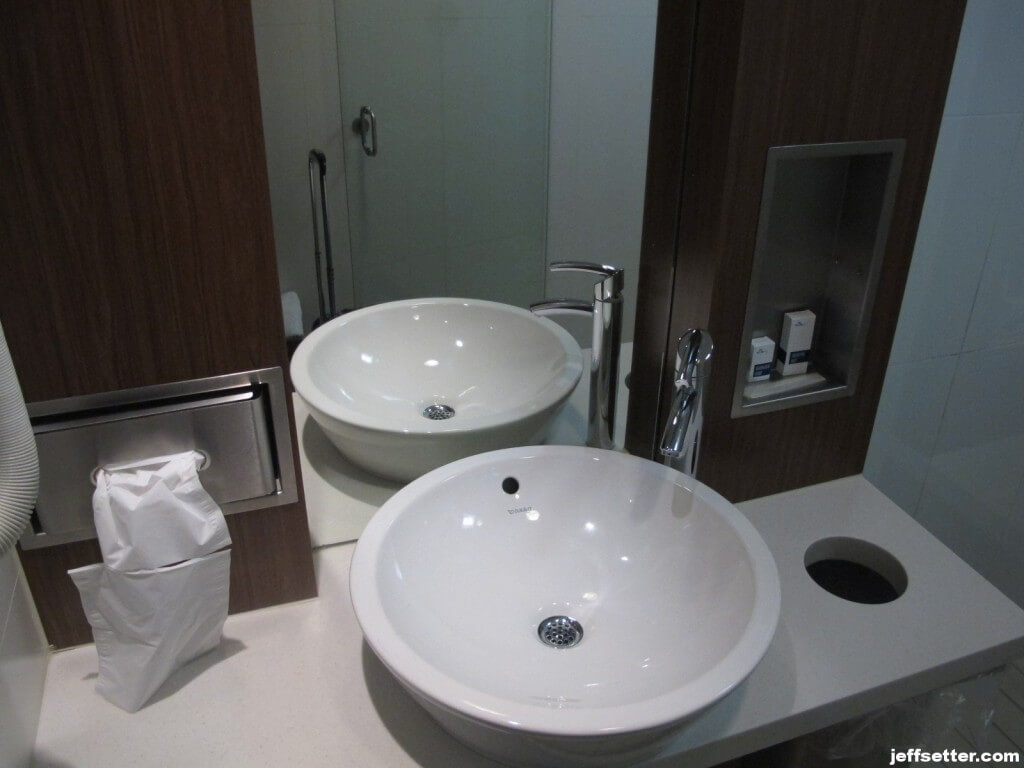 Overall Impressions of the KLM Crown Lounge
I really enjoyed my time in the KLM Crown Lounge. When faced with layovers of 5-8 hours, this is the perfect place to kill time, get caught up on emails, travel blogging, etc. The Internet connection is fast, food and drink is plentiful (although not a lot of variety in options) and the overall experience is top notch.
If you ever find yourself coming through Amsterdam Schipol airport, make sure that you give this a try!