The American Express Platinum Card is pretty terrible when it comes to earning valuable Membership Rewards points.  But you know what Amex charge card isn't awful at earning points?  The Amex Gold Premier Rewards.  And yesterday, the card was reintroduced as the new American Express Gold Card with even richer rewards.
American Express Premier Rewards Gold
Before yesterday, Amex's Premier Rewards Gold card was one of their best Membership Rewards earning cards.  The card earned:
3x points on purchases made directly with airlines or on Amex Travel
2x points on gas, supermarket, and dining spend in the US
1x points for everything else
Additionally, cardholders enjoyed a $100 annual airline fee credit along with access to the Amex Hotel Collection.  The annual fee was $195, which equates to $95 if you made use of the airline credit.  And because of its rich rewards and relatively low net annual fee, the Amex Premier Rewards Gold card was one of the best reward card values around.
But the Premier Rewards Gold card is no more, replaced by another, similar card with better rewards.
The New American Express Gold Card
Replacing the Premier Rewards Gold card is a card known simply as the American Express Gold card.  Which, as you may remember, is the name of the original product from Amex.  But, despite reverting to the old name, the rewards component of this card got better.  Going forward, Amex Gold cardholders earn:
4x points on dining in the US
4x points on groceries in the US up to $25,000 annually
3x points on purchases made directly with airlines or on Amex Travel
1x points on everything else
4x points on dining surpasses my go-to restaurant card, the Chase Sapphire Reserve.  But it's not only the points earning rates that Amex improved.  The Amex Gold comes with enhanced benefits too:
$100 annual airline fee statement credit
$120 annual restaurant statement credit
Payment flexibility
No foreign transaction fee
Shoprunner membership
Now, the $120 annual restaurant statement credit isn't quite what it sounds like; it isn't a one-time credit.  Instead, the credit is awarded much in the same way as the Platinum Card's Uber credit.  Cardholders get $10 per month, though even then there are further restrictions.  You see, the dining statement credit is valid for purchases at GrubHub, Seamless, The Cheesecake Factory, Ruth's Chris Steak House and participating Shake Shack locations only.  Participating Shake Shack locations are all locations except for those in airports, stadiums, and racetracks.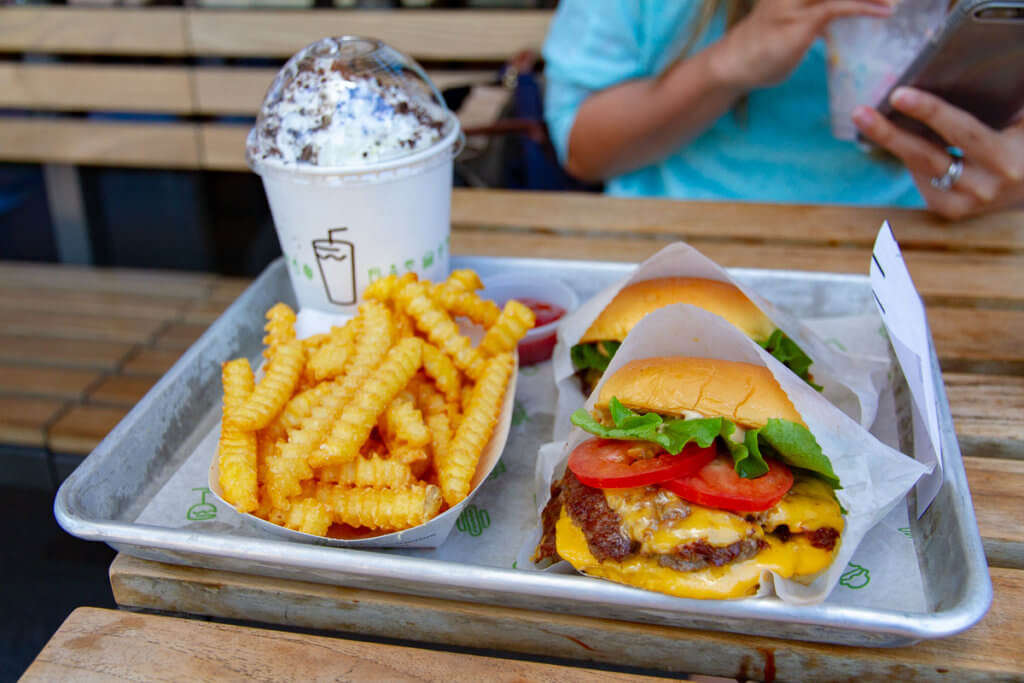 With the additional statement credits, it's no surprise that the annual fee for the Gold Card is increasing too.  For new cardholders, the annual fee is now $250, while existing cardholders remain at the old fee at least through April 2019.  Existing cardholders also get to keep the 2x points on gas benefit, while being able to take advantage of all the new benefits too.
Signup Bonus
The standard signup bonus for the American Express Gold card is 25,000 points for $2,000 spend within the first three months.  However, I have seen offers for 50,000 points when visiting americanexpress.com using browsers that I have not signed into my account with.  But beyond the points, cardholders that apply before January 9, 2019, will receive 20% back as statement credits on all restaurant spend up to $100.  And if those signup offers aren't enough, there's also the new cards.  The Amex Gold is now a metal card with a special, limited edition rose gold color available for all new and existing cardholders through January 9, 2019.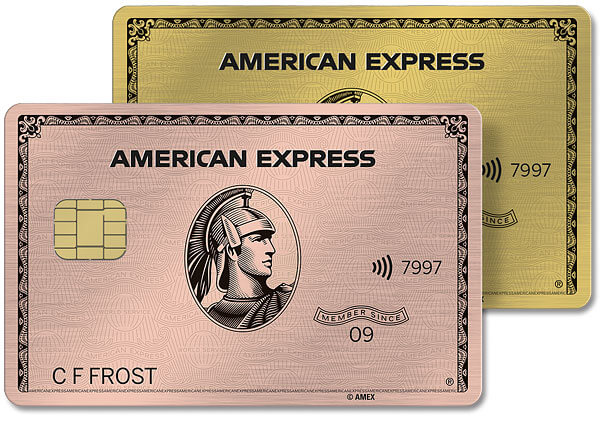 Hybrid Card?
One of the things that I find most interesting outside of the rewards is how Amex is evolving the card.  You see, traditionally, the Amex Gold Card has been a charge card, meaning you couldn't carry a balance.  But, now, Gold Card cardholders have the flexibility to carry a balance on qualifying purchases of $100 or more.  That makes it kind of a hybrid of a charge card and a credit card.  Whether you'd want to carry a balance or not is another story.  I'd say no.  The APR on balances you carry on the Gold Card is 20.24% and varies with the market rate.
The New American Express Gold Card, My Take
There's no doubt that Amex's upgrades to the Gold Card are significant and positive.  I'd even say the card is worth having, keeping, and using.  But it's really going to depend on your situation.  For example, I don't use GrubHub or Seamless, rarely eat at The Cheesecake Factory or Ruth's Chris, and we have no Shake Shack in Hawaii (despite me loving them), so that statement credit is more or less useless to me.  Further, I don't spend a heck of a lot on groceries either, so that benefit may not be worth it for me too.  Plus, there's the fact that my EveryDay Preferred card has the potential to earn me 4.5x points on groceries, 3x points on gas, and 1.5x points on everything else.  But when's the last time I put 30 transactions on the card during a billing cycle?  Can't remember.
So, for me, I have a lot of thinking to do about the Gold Card.  4x points at groceries stores and restaurants is a fantastic benefit to have, but not being able to earn bonus points on gas, which is a significant expense for me, is a bummer.  Further, I'm trying to reduce the number of annual fees I pay, and getting this card isn't going to help with that.  Especially since I'm not entirely sure I can take advantage of the airline fee reimbursements of this card and the Platinum Card.  Then again, I've been thinking of canceling my Hawaiian Airlines World Elite Mastercard anyway.  And canceling that card plus the EveryDay Preferred in favor of this card would more than balance out.  But we'll see.  I'll be sure to keep you guys posted and to do another analysis on earning Hawaii award travel.
I will say this, though; the new Amex Gold card is the perfect trendy card.  Americans eat out more than ever these days, so the focus on that bonus category is on point.  Plus, even though it's temporary, Rose Gold is a very in color too.  So bravo American Express.