Hawaii has an obsession with breakfast and brunch.  Why?  I don't really know.  What I do know is that some of our favorite dishes are primarily breakfast foods.  Think local style (Japanese-based) fried rice, loco moco, and corned beef hash.  And one of the very first restaurants dedicated to brunch was Cinnamon's in Kailua.  Nearly two years ago Cinnamon's opened a second location, Cinnamon's at the Ilikai.  Of course locals (and tourists) flocked to this town-side establishment of a Kailua favorite.
I actually hadn't planned on trying Cinnamon's at the Ilikai or it's original Kailua location.  Many friends and family have told me they didn't think Cinnamon's was anything special.  But, having stayed the night at the Hilton Hawaiian Village and not wanting to eat at HHV, we decided to give them a try.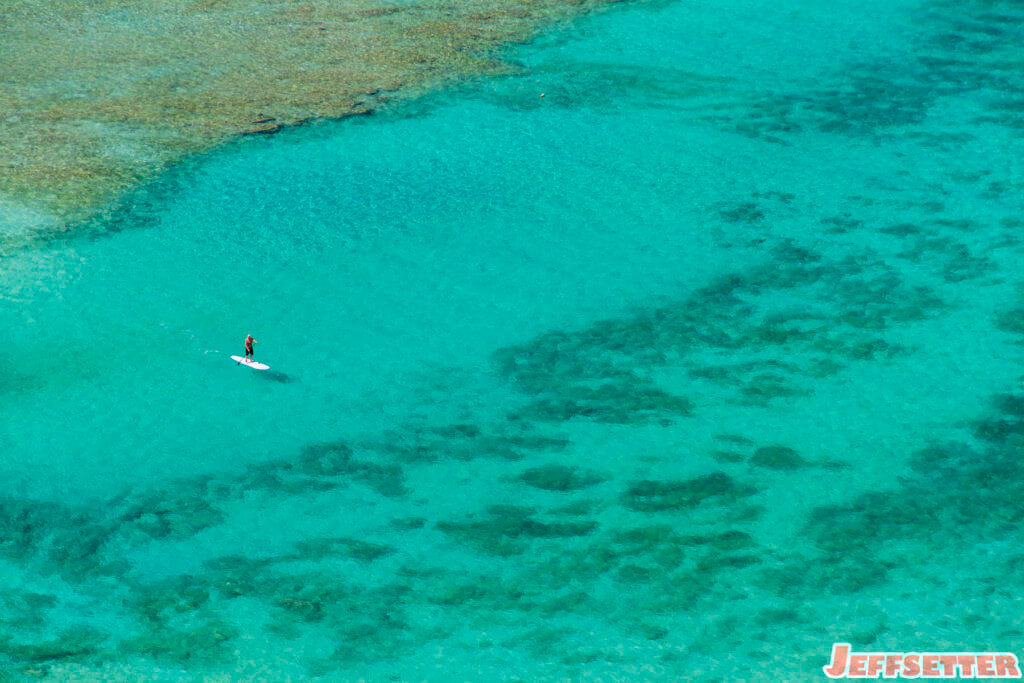 The wife and I awoke to a GORGEOUS Sunday morning in our Rainbow Tower corner king room.  After packing up and checking out, we headed to brunch.  The Ilikai is within easy walking distance to the Hilton Hawaiian Village, but we decided to drive.  The paid stalls along the back of the Ilikai disappear early, so we valeted.  Valet parking at the Ilikai is free for 2 hours with a validation from Cinnamon's.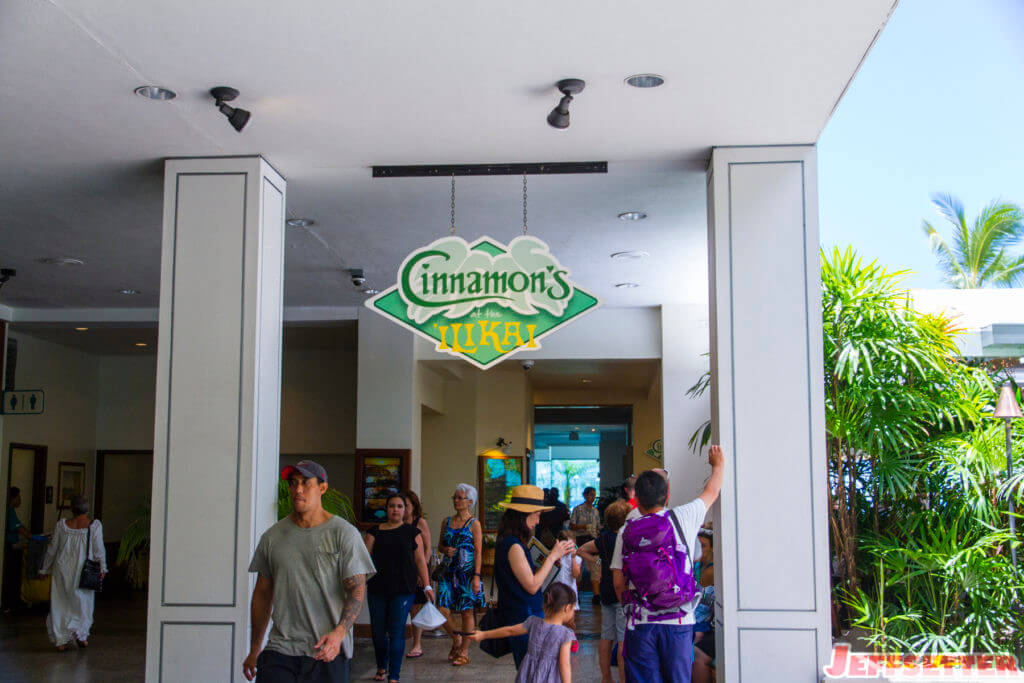 Cinnamon's is located on the lobby level towards the back of the Ilikai.  When we arrived at the restaurant we checked-in with the host.  The host quoted us a wait time of 20 minutes and issued us a pager.  Not a bad wait time for a Sunday morning!  Soon enough our pager buzzed and we returned to the host stand.  The host then pointed to the table next to him to show us to our seat.  Unfortunately our table was also next to the bar, so it reeked of old alcohol.
Our server introduced herself to us and took our drink orders.  Service overall (besides the host) friendly enough, but very chaotic.  The waitstaff seemed overwhelmed.  The restaurant was also pretty noisy, and this was after the live entertainment stopped.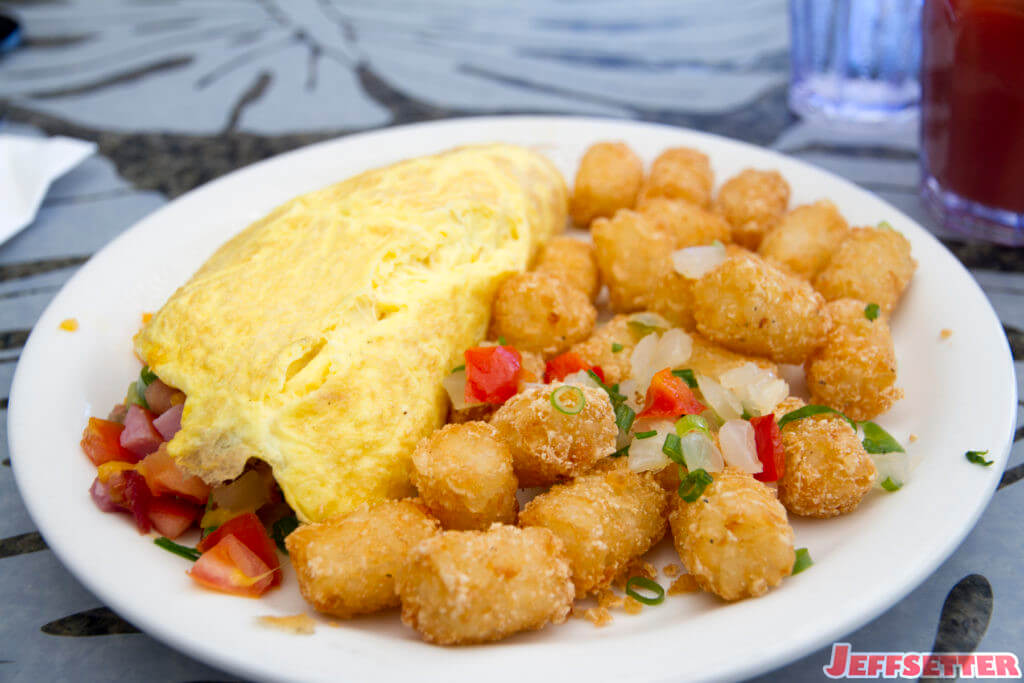 For our orders, the wife and I both ended up getting the Farmers Mega Omelet.  It comes filled with potatoes, ham, tomato, green & white onion, and cheddar cheese.  You also get a choice of tater tots, rice, home fries, biscuit, hash brown, or pancakes.  I chose the tater tots, while the wife chose the rice.  I actually don't know why this is called a mega omelet, as it's the same size as the other on the menu.  Taste-wise it was ok.  The filling wasn't evenly dispersed and geez did mine have a lot of potato!  The egg was too thick for my liking and was a bit overcooked (bone dry).  The tater tots were good though.
I should note that Cinnamon's is "known for" their eggs benedicts and guava chiffon pancakes.  The pancakes do look good, but I've heard from multiple people that they don't really have any flavor.  The eggs benedict options didn't really speak to me either, so I skipped those too.
While I didn't find anything particularly wrong with the restaurant, aside from our seat, I wouldn't return.  The wife and I agree that the food is mediocre at best.  Combine that with the chaotic atmosphere and, well, there are other breakfast restaurants we'd rather go.  Cinnamon's continues to be really popular, though, so maybe it's just us?