For a limited time, earn bonus Membership Rewards points for dining. Well, sort of. You'll receive the bonus points for making reservations via Resy and dining out.
How to Earn Bonus Membership Rewards Points for Dining
For a limited time, American Express is giving cardholders 500 Membership Rewards points for completed dining reservations made via Resy. The bonus applies only to reservations made and completed between August 15 and September 30, 2019. Cardholders can receive a maximum of 1,500 points during the promotional period, which is three reservations.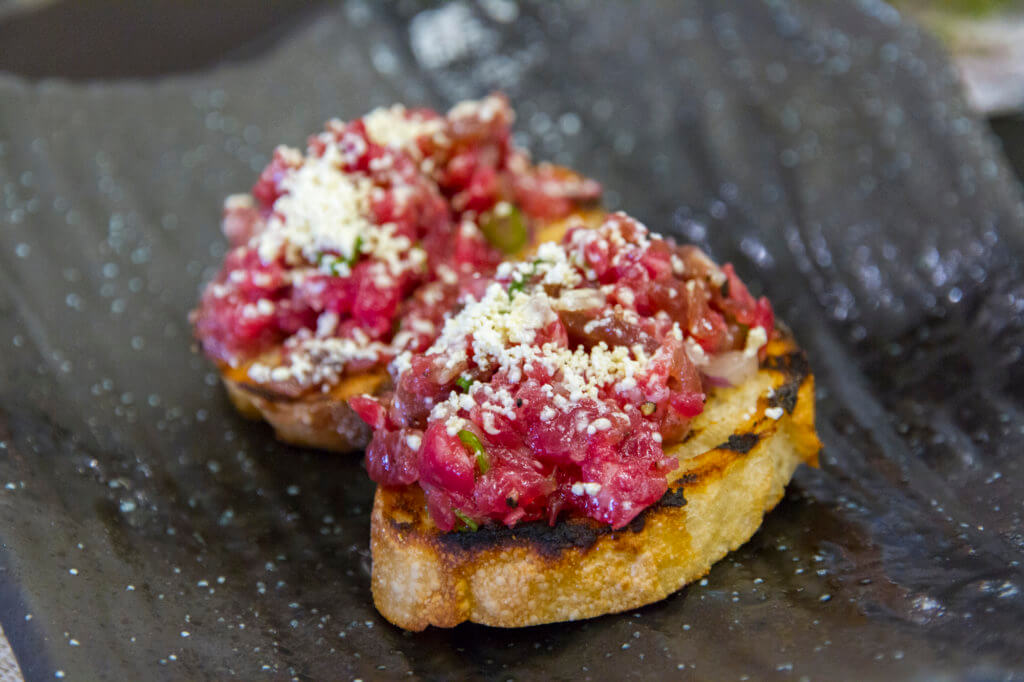 However, you can't simply book a Resy reservation and pay for your meal with your card to earn the bonus. Instead, you'll need to link your Membership Rewards-earning Amex card to your Resy account. Then you can make your reservation. It's worth noting that the bonus doesn't apply to existing reservations that are dined between August 15 and September 30. You need to cancel and rebook existing reservations to qualify.
How to Link Your Resy Account
Linking your Amex card to your Resy account is super easy. All you need to do is log in to your account and access your account settings by clicking on your profile picture. From there, select the "Payment Methods" option.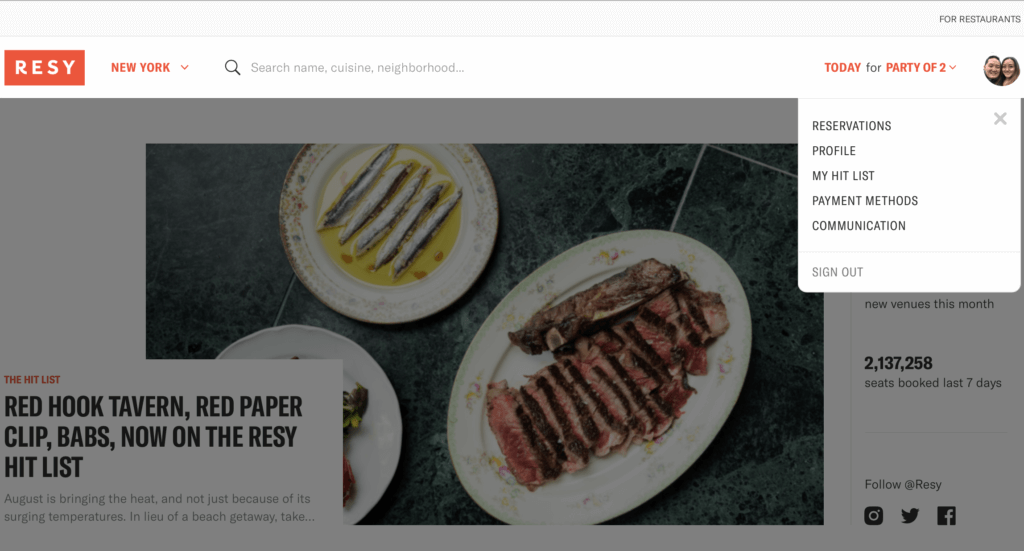 Once in the "Payment Methods" select the "Add Credit Card" button and complete the requested information. Once done, just to be safe, make your Amex Membership Rewards card your default card.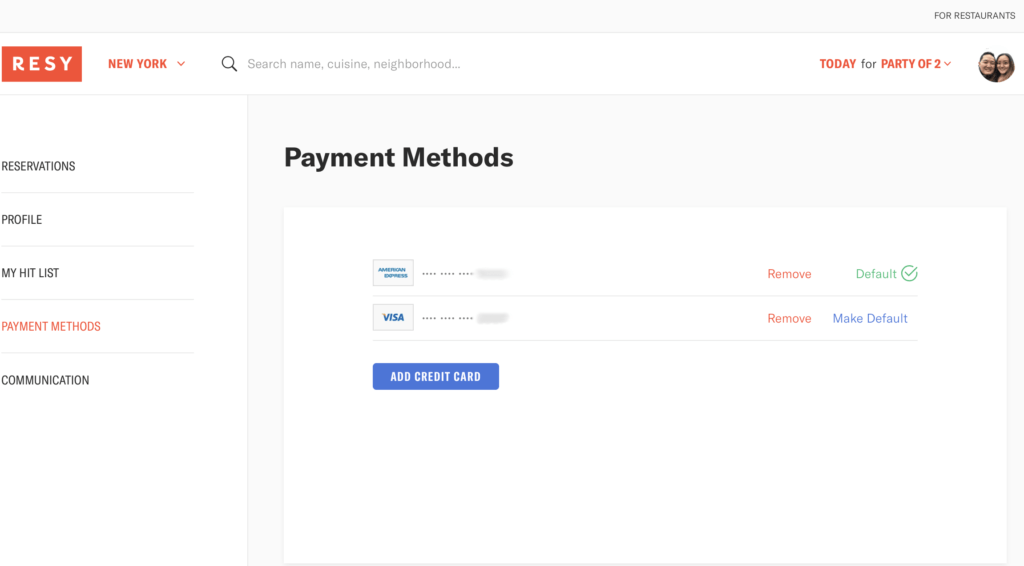 Where to Dine
Resy is a great online restaurant booking platform, but has far fewer restaurants than OpenTable. But, some of my favorite restaurants are on Resy. For example, here are the restaurants you'll find on Resy on Oahu:
Baci Bistro
Gaslamp
Merriman's Honolulu
Paris.Hawaii
TBD Hawaii
The Surfing Pig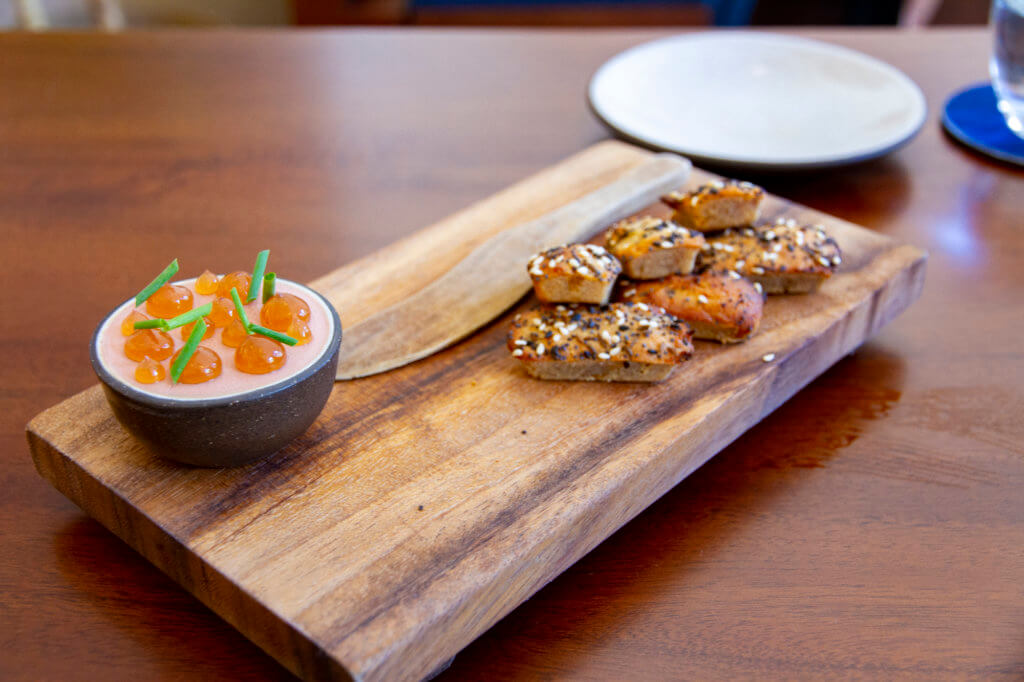 PAI Honolulu and Senia are among the best restaurants in Hawaii and are a couple of my personal favorites. Other Resy restaurants I like in other cities include: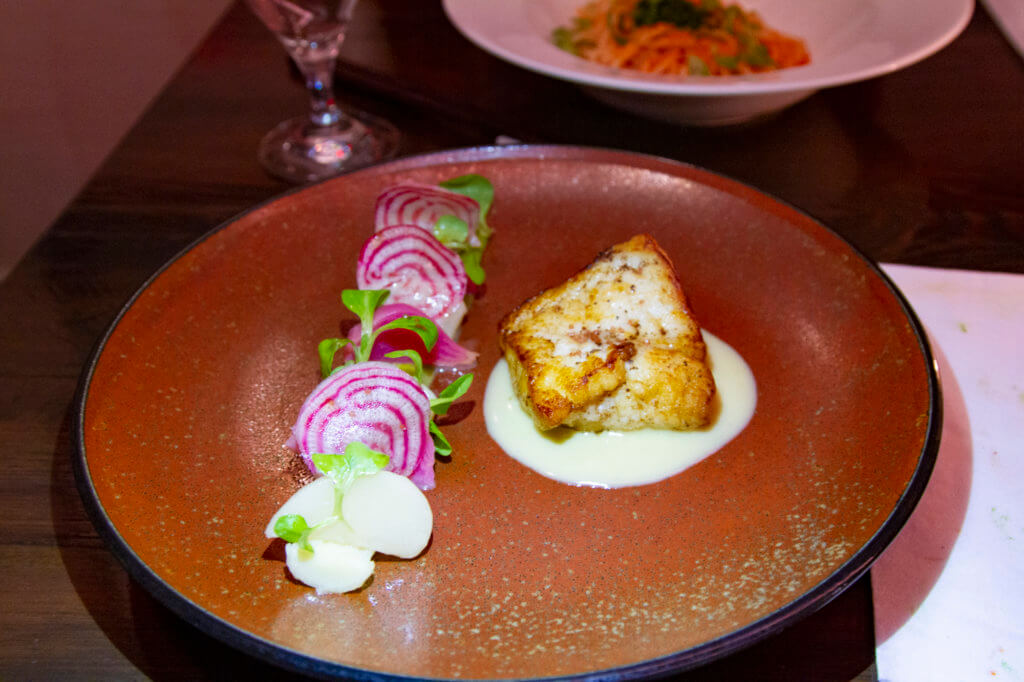 Earn Bonus Membership Rewards Points for Dining, Final Thoughts
Sure, 500 points aren't that much or enough to get me to go out of my way to dine out. But if you're already going to dine out at a Resy restaurant, why not take advantage of this promo? And, don't forget, link and use your Amex Gold card to earn 4x points on all restaurant spend.