After settling into the JW Marriott San Francisco Union Square, we headed out to our first dinner in the city. And for our first dinner, I chose the One Michelin Star Rich Table for an intriguing dining experience.
The Rich Table is a different breed of restaurant from those we've been to thus far during our adventure. Despite the fine cuisine, there is no dress code here, while the ambiance and service are casual. Did I mention that the restaurant has a one-star rating in the Michelin Guide?
Location
Rich Table is in Hayes Valley a couple of blocks away from both S Van Ness Ave. and Market St. about a mile and a half from our hotel. The restaurant has no parking of its own, so rather than trying to find some on our own, we took an Uber to the restaurant.
Service + Atmosphere
The restaurant has a rustic but modern feel to it. It's a small restaurant that feels a little cramped inside and has a very lively (loud) atmosphere. The noise level does present some challenges with the service, but overall we found the service to be excellent too. It's worth nothing, though, that the restaurant size means it doesn't have much of a formal waiting early. So don't arrive too early if you don't have to.
Drinks
To start, we kept things light by ordering some house sodas. But, right off the bat, the offers were already fairly unique. Mrs. Island Miler chose to try the Douglas Fir soda, while I went with the Seedlip Garden, Shiso, Lime No Proof Cocktail.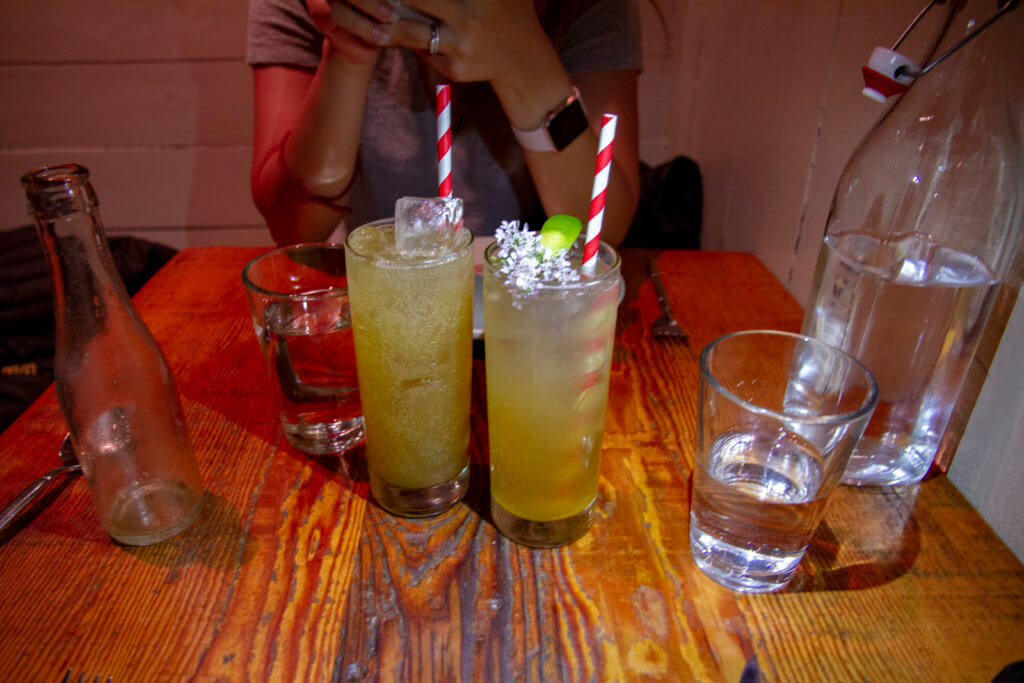 The mocktail was tasty, but the Douglas Fir soda is the definite winner here. It sounds nasty, but it has this interesting, citrusy flavor. It's super refreshing and plays nicely with the food on offer, so I ended up ordering one too.
Rich Table Small Bites
The Rich Table's menu changes often and I don't remember what everything was, so I'm going to do my best on my recount. One menu item that doesn't change, though, are the Dried Porcini Doughnuts with Racelette.
These airy doughnuts pair well with the aerated Raclette cheese. I do wish that the doughnuts had more of a salty bite to them, though, and that they could find a way to get the porcini powder to adhere better.
Next up, we had the spicy potstickers. There were two in the order and were tasty, but my favorite continues to be those from the defunct Yauatcha Waikiki.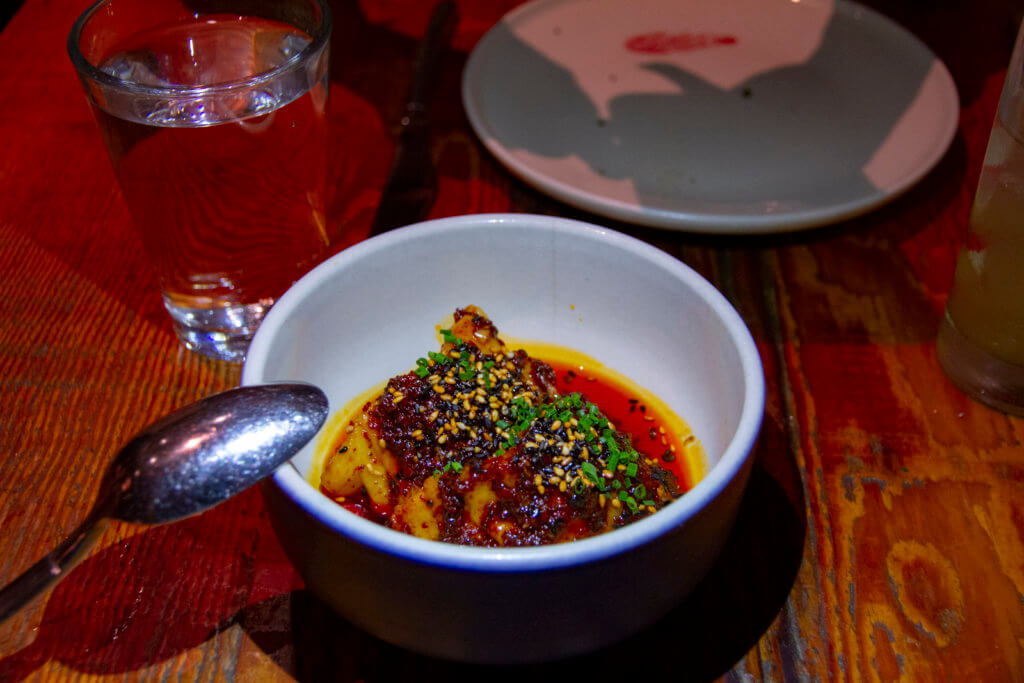 Our final small bites was the Beef Tartare. This was an interesting and delicious take on the traditional tartare, combining minced steak with a creamy base, cubed Nashi pear, and crispy sunchokes. We could've eaten a few plates of these!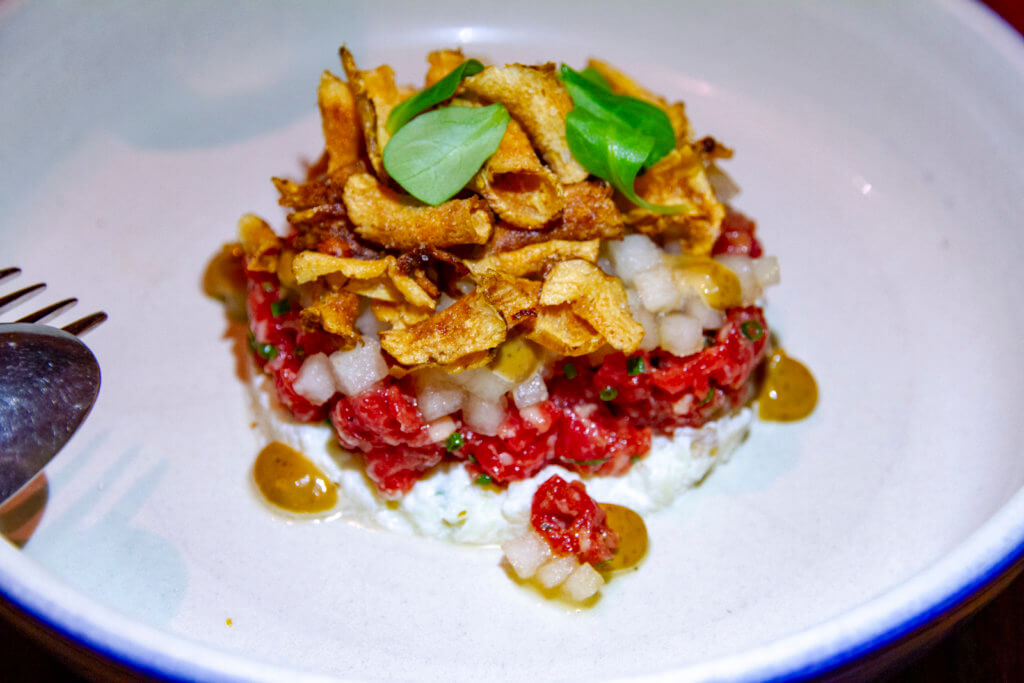 Rich Table Large Bites
To round out our meal, Mrs. Island Miler and I ordered two larger plates. To start, we sampled Rich Table's pasta of the night. If memory serves me, this was a Uni Cacio e Pepe. It was a decent dish, though probably my least favorite of the night. In fact, I liked my pasta at the Acacia House more.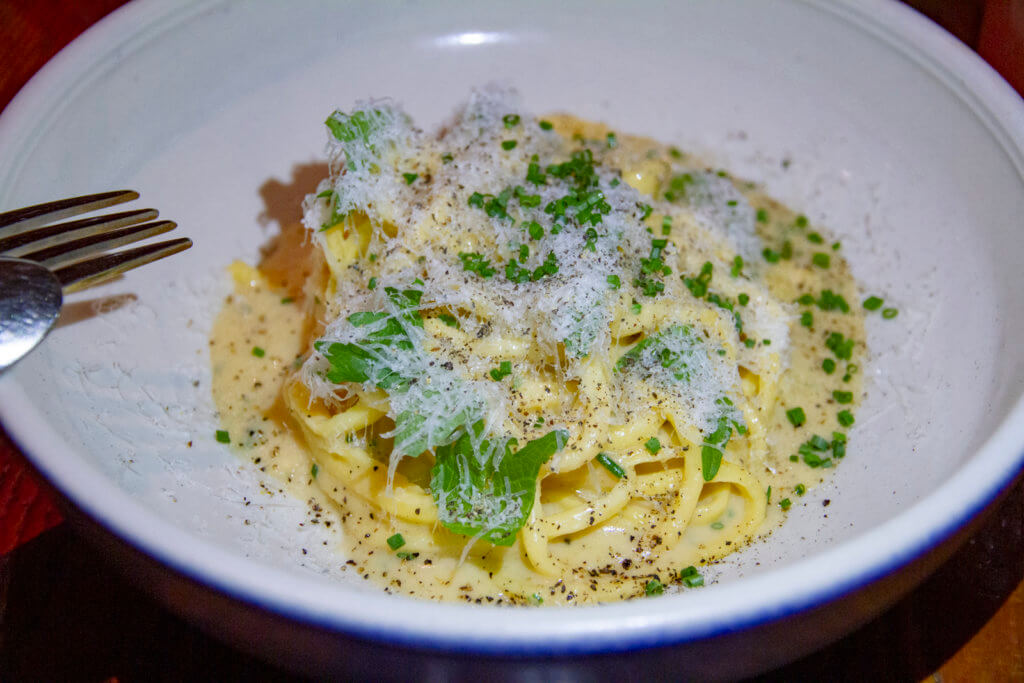 To wrap up our meal, we ordered my favorite dish of the night, the Black Cod al Pastor. This dish was mind-numbingly good. Like, holy CRAP! The spiced and deeply caramelized butterfish on its own was so tasty and so different from what I'm used to. But combine that with the dusting of hers and bright, citrusy slaw… OMG. This might even have been the best bite of the entire trip, in my opinion. It blew my mind.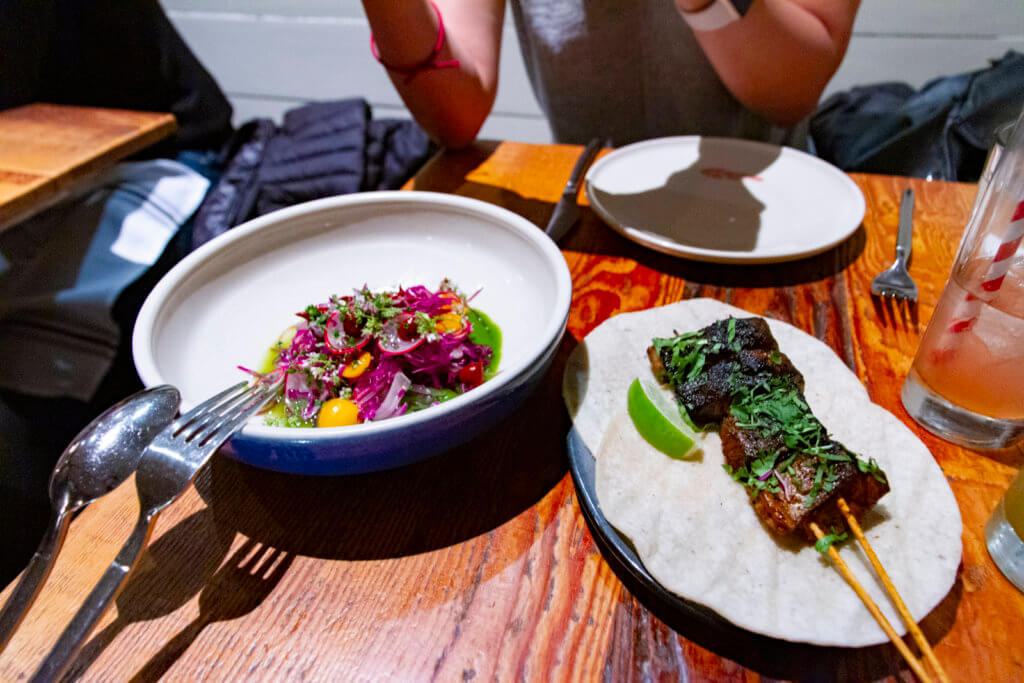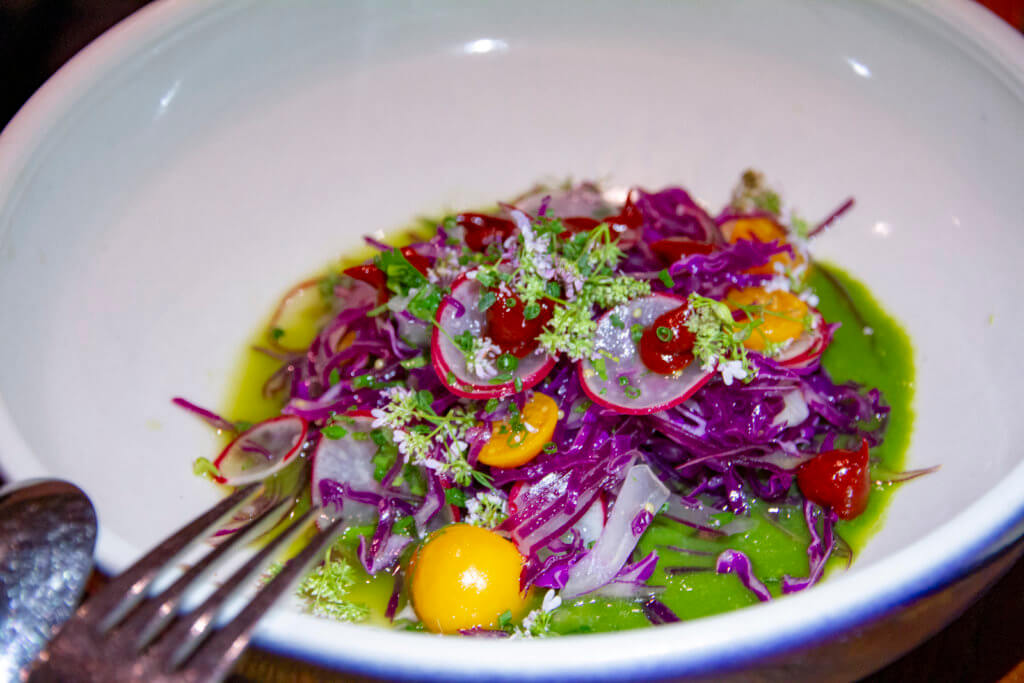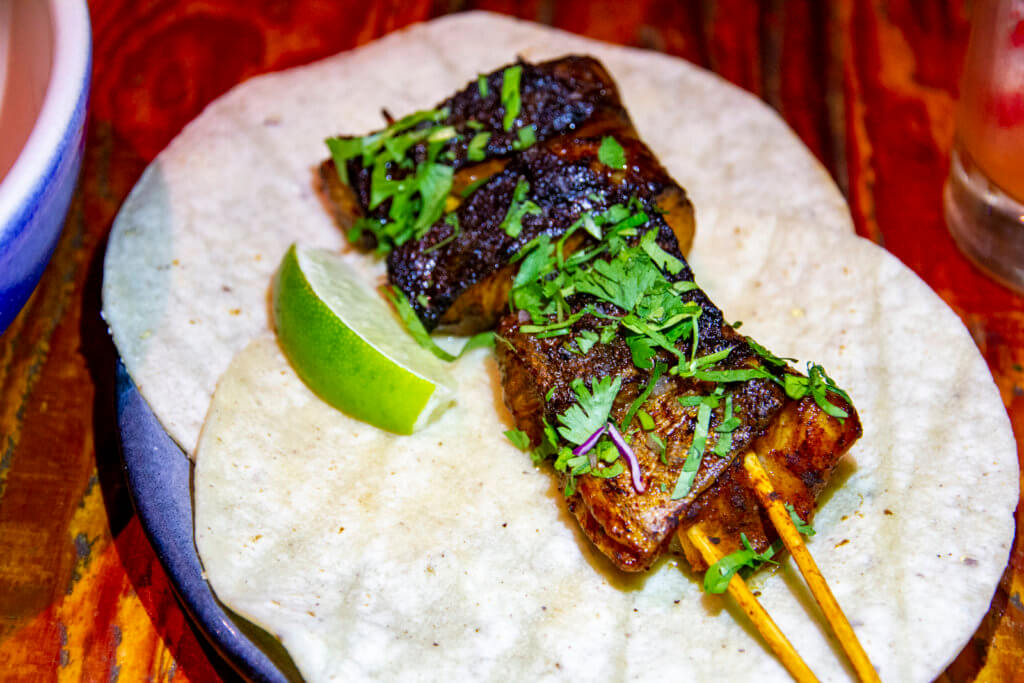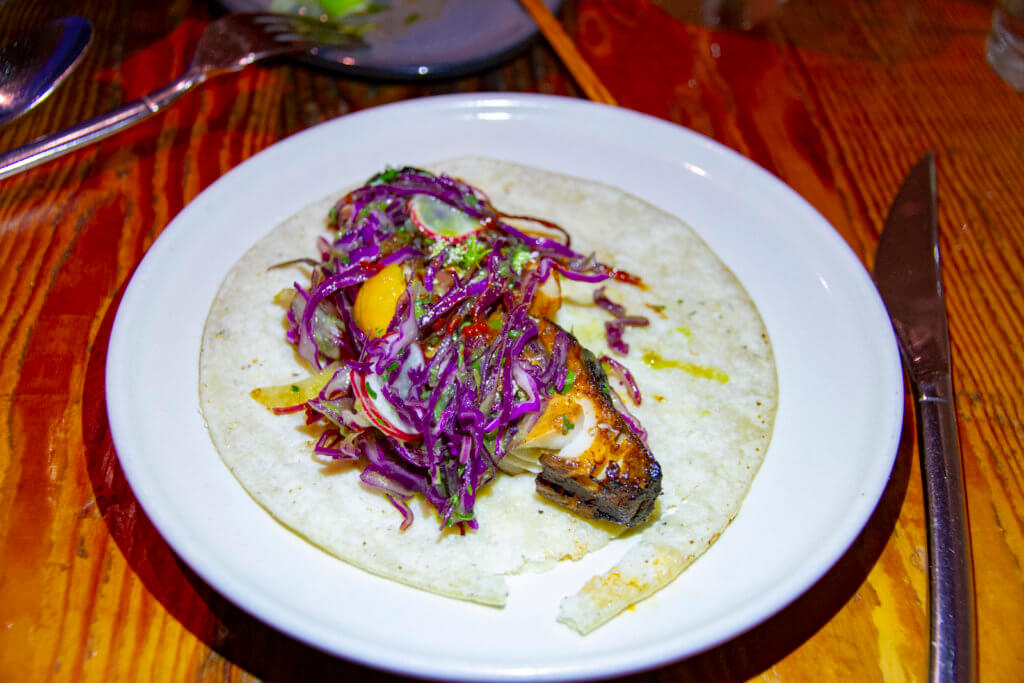 Rich Table, Final Thoughts
Choosing somewhere to eat in San Francisco is DIFFICULT. There are so many different and excellent options to choose from! But, I'm glad we chose the Rich Table as our first dinner spot. I didn't care for all our dishes, but most were great and the last one was mind-blowing. So, if you're in the Bay Area a need someplace to eat, I suggest checking out this One-Michelin Star restaurant.
A Gourmet Adventure Through Northern California