One of the last Hawaii Hotels to reopen since they all shut down last March is, perhaps, one of the most iconic in the state, as the Halekulani sets a fall reopening date. But, the hotel owners have been making great use of their downtime.
When Hawaii instituted its mandatory quarantine requirement last March, most hotels closed their doors. Most hotels didn't do much with their idle time. Some, however, such as the Waikiki Beach Marriott, Turtle Bay Resort, the Four Seasons Oahu, the Outrigger Reef Waikiki, and a couple of others took advantage of this involuntary downtime to continue or even accelerate their renovation plans. Most of these hotels reopened later than most others in the state. However, one only recently announced its reopening date – the regal Halekulani.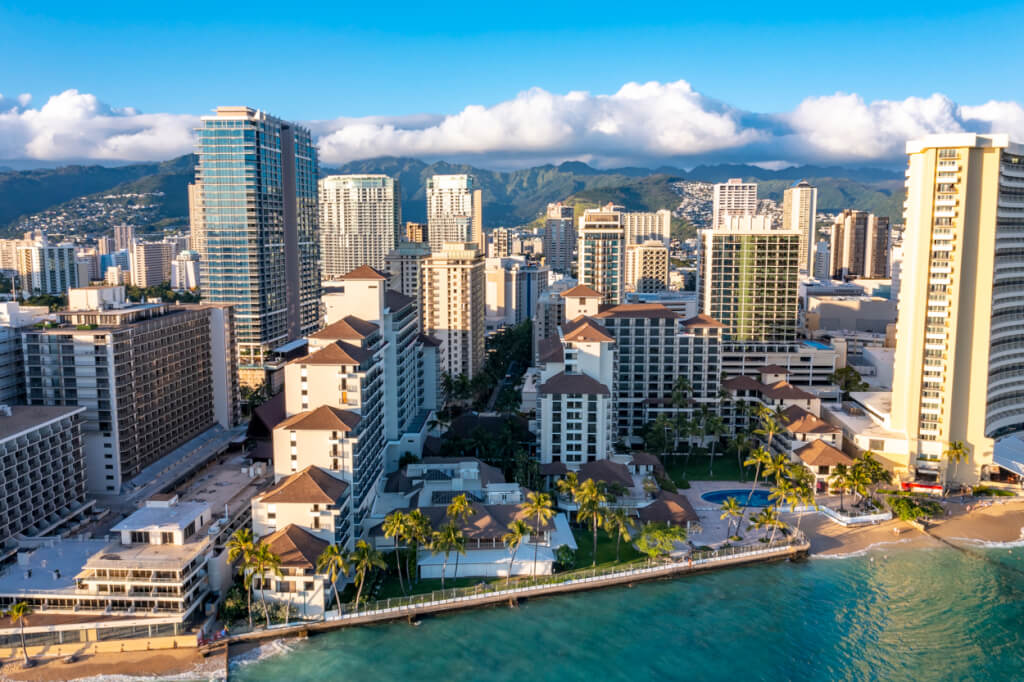 Halekulani Sets Fall Reopening Date
We don't know virtually anything about the Halekulani's renovation project. The company has been very closed-lip about the whole thing – not even giving us sneak peeks. However, what we do know is that they originally anticipated finishing their renovation in time to reopen on July 1, 2021. That, unfortunately, no longer appears to be the case. Halekulani's new reopening date is now October 1, 2021.
While the Halekulani is updating its rooms and public spaces, their work extends beyond that. Unlike so many other renovations around Hawaii, they're investing in their bones too. That means new roofing and upgrades to the property's electrical systems, plumbing, and other back-of-the-house areas.
Final Thoughts
Personally, I've never stayed at the Halekulani – it's outside of my price range. That said, the property isn't really my style either. It feels a bit too conservative. While elegant and understated, the rooms do look a bit dated, in my opinion. So, it'll be interesting to see how they transform things.
Halekulani's sister property, Halepuna Waikiki, is set to reopen on July 1, 2021.