With new quarantine orders in place, a shelter-in-place order on two islands, and vastly reduced service from Hawaiian Airlines, it comes as no surprise that Hawaii hotels are suspending operations.
Over the past weekend, we learned that Ko Olina and most of its lodging facilities would close to help combat the spread of COVID-19. Of course, Ko Olina was preceded earlier in the week by the Department of Defense closing its Waikiki hotel. And now, we'll see an ever-growing list of hotels here in the Aloha state following suite.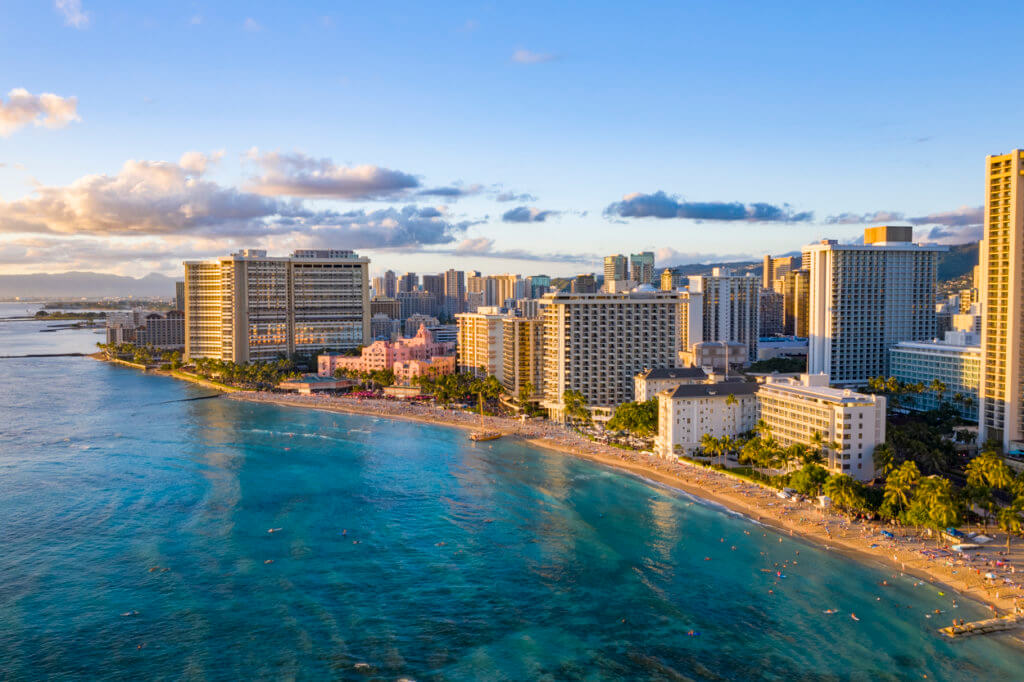 Here's a list of hotels that are closing (I'll be updating as I hear of more):
Oahu
Aqua-Aston properties except for Aqua Oasis and Aqua Ohia Waikiki Studio Suites
Espacio The Jewel of Waikiki
Four Seasons Oahu
Grand Waikikian by Hilton Grand Vacation Club
Hale Koa Hotel (DoD)
Halekulani
Halepuna Waikiki
Hilton Grand Vacations at Hilton Hawaiian Village
Hilton Waikiki Beach
Hokulani by Hilton Grand Vacations
Hyatt Centric Waikiki Beach
Hyatt Regency Waikiki Beach
Ilikai Hotel & Luxury Suites
Kahala Hotel & Resort
Marriott's Ko Olina Beach Club
Moana Surfrider, a Westin Resort & Spa
Outrigger Hotels & Resorts except for Reef Waikiki Beach, Regency Waikiki on Beachwalk, Waikiki Beach Resort, Ohana Waikiki Malia, Waikiki Shore
Prince Waikiki
The Grand Islander by Hilton Grand Vacations
The Royal Hawaiian, Luxury Collection
Sheraton Princess Kaiulani
Waikiki Beach Resort & Spa
Maui
Aqua-Aston properties
Grand Wailea, a Waldorf Astoria Resort
Ho'olei at Grand Wailea
Hyatt Regency Maui
Hyatt Residence Club Maui
Kaanapali Maui at the Eldorado by Outrigger
Marriott's Maui Ocean Club – Molokai, Maui and Lanai Towers
Marriott's Maui Ocean Club – Lahaina and Napili Towers
Ritz-Carlton Kapalua
Sheraton Maui Resort & Spa
The Westin Nanea Ocean Villas Kaanapali
The Westin Kaanapali Ocean Resort Villas
Westin Maui Resort & Spa Kaanapali
Big Island
Aqua-Aston properties
Hilo Seaside
Hilo Reeds Bay Hotel (WTF is that?!)
King's Land by Hilton Grand Vacations
Kohala Suites by Hilton Grand Vacations
Ocean Tower by Hilton Grand Vacations
Marriott's Waikoloa Ocean Club
Mauna Kea Beach Hotel
Waikoloa Beach Marriott
Kauai
Aqua-Aston properties
Grand Hyatt Kauai
Kauai Marriott Resort
Marriott's Kauai Beach Club
Marriott's Kauai Lagoons – Kalanipu'u
Sheraton Kauai Resort
Waiahou Beach Club Marriott
Hawaii Hotels Are Suspending Operations, Final Thoughts
If a mandatory quarantine, lack of places to visit and eat at, and falling availability of flights to Hawaii doesn't discourage you from paying us a visit, then maybe hotels shutting down. Yes, it's not all hotels shutting down, but a large number of them are. And, no, my list isn't a comprehensive one – it's just the ones I could confirm. But, as I find more, I'll continue to update this list.
Either way, the industry in Hawaii is sending a clear message to visitors – don't come. We really need to do everything we can to beat COVID-19. After all, we don't want to see the kind of fatalities Italy is. But, we're getting awfully close in terms of total confirmed cases. As of 3/24, the US has 55,231 confirmed cases, while Italy is at 69,176.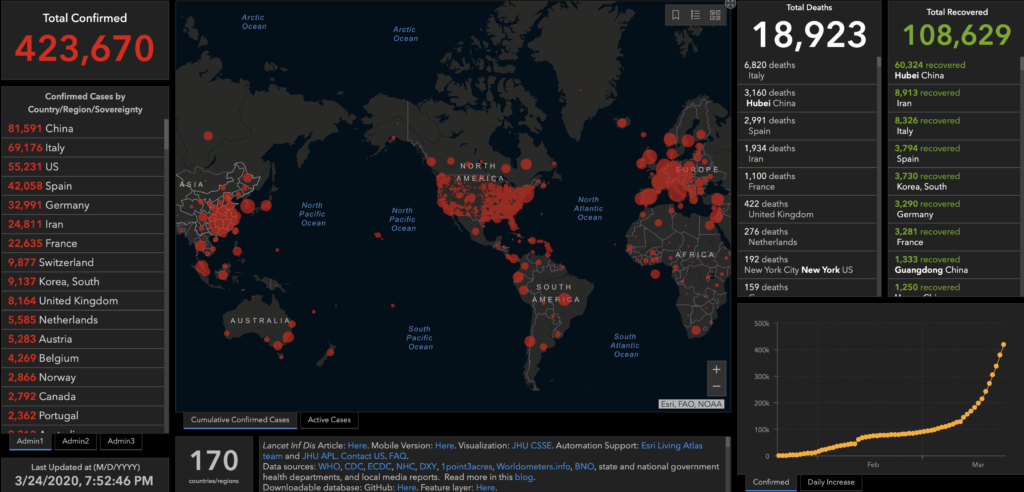 And, remember, it's not just the effects on you that we need to worry about. The biggest concerns are spreading the virus ad overwhelming our medical systems. Both of which are very real threats. Can you imagine having to choose who to try to save and who to let die? Let's not get our to that point, ok? Stay home. And don't even come out of your house if you don't have to!