Airlines are struggling to survive in what's been our "new normal" for a while now. One of the hardest hit, though, has been taking its strategy in another direction. As a result, Hawaiian Air adjusts its inter-island strategy to give it a competitive edge in an ever-stiffening competitive environment.
There's no secret that Southwest Airlines is giving Hawaiian Airlines the strongest competitor its seen in ages. And it's only going to get stronger as Southwest brings its Boeing 737 MAXs back online and gets the ETOPS certified. After all, its lack of aircraft, along with the pandemic, seriously curtailed its Hawaii plans. But, as soon as Southwest can, you can bet we'll see them add on more routes to Hawaii. This also means that, in typical Southwest fashion, maximizing aircraft utilization by increasing its inter-island flying.
Hawaii Air Adjusts Inter-Island Strategy
Long the bastion of Hawaiian Air's operations, inter-island flying is a tough business model to succeed at. It's expensive, it's hard on aircraft, and Hawaii residents are fiercely loyal to their hometown airline. But, Hawaiian knows it's never seen a competitor like Southwest. Though the Boeing 737 is not an ideal aircraft to operate on inter-island flights for a number of reasons, Southwest knows how to fly efficiently. Plus, pre-pandemic, they were immensely profitable. Luckily for Hawaiian, it has been able to maintain its edge by maintaining a robust inter-island schedule. That includes early morning and late flights with frequencies as high as every 30-minutes during peak travel hours.
To stay a step ahead, though, Hawaiian is adjusting its inter-island strategy. That involves changing how it operates its inter-island outstations. So, beginning June 1, 2021, Hawaiian will begin overnighting aircraft and crews in Lihue, Kahului, Kona, and Hilo. This way, Hawaiian can
Offer earlier flights out of their outstations
Reduce overnight congestion in Honolulu
Boost non-Honolulu inter-island flight frequencies
Reduce costly positioning flights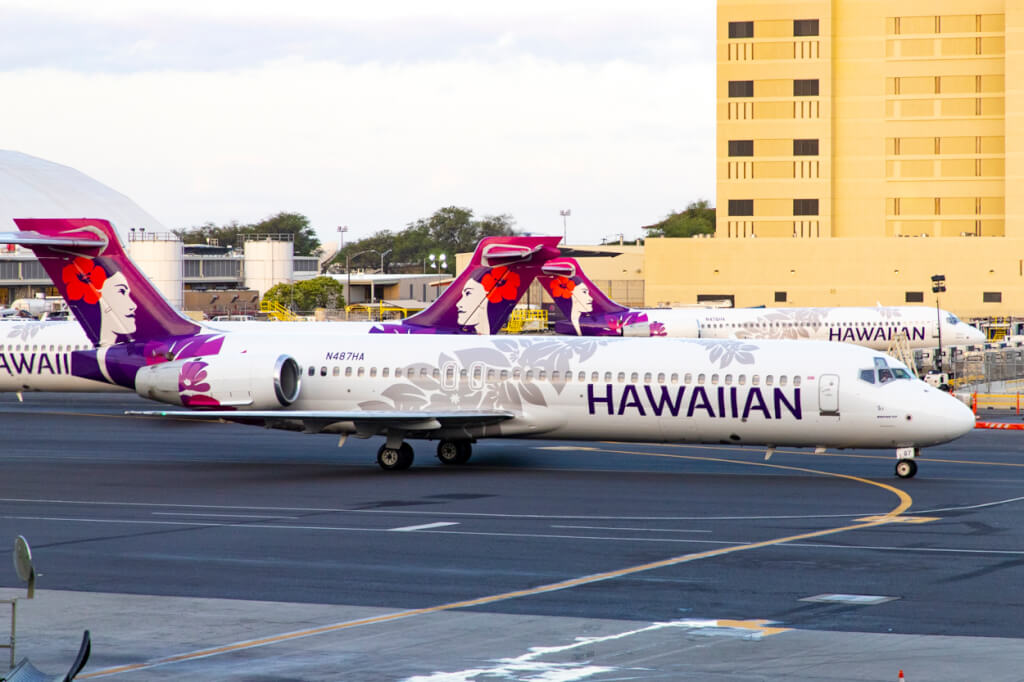 Schedule Changes
While this change in strategy will allow Hawaiian to fly earlier flights out of its neighbor island stations, it is also changing its schedule out of Honolulu. In fact, across its schedule, the earliest inter-island flights will now leave at about 6 am. That's 45 minutes to an hour and fifteen earlier from the neighbor islands to Honolulu, but over 30 minutes later for flights out of Honolulu. Likewise, Hawaiian's last inter-island flights are set to depart earlier, nearly an hour earlier. That means, for flights from Maui to Oahu, the last flight will now leave at 9 pm instead of 9:50 pm. But, the last Oahu to Maui flight is now leaving later, departing at, you guessed it, 9 pm instead of 8:40 pm.
As for non-Honolulu flights seeing frequency boosts, that'd be flights out off Kahului. Specifically, Hawaiian will operate an additional three roundtrips per day between Kahului and Kona and between Kahului and Lihue.
Doesn't Overnighting Cost More?
It's no secret that Hawaiian is trying to reduce costs. So, overnighting crews at outstations sound counter-intuitive. But, from what I understand, Hawaiian has quite a few commuting employes – or employees that live on neighbor islands that must fly to Honolulu to work. Plus, Hawaiian has does have a mini-hub at Kahului. As a result, if Hawaiian does its scheduling right, this plan actually could save them money and headaches. That's because it can utilize crews living on the neighbor islands to operate its new, earlier flights and avoid paying for hotels. That's a big if, though.
Aside from saving costs, this new plan, if done right, can improve employee satisfaction too. After all, commuting, even if it's free, can be a pain – especially if you get into a situation where you can't get on to your positioning flight.
My Take
Will Hawaiian's change in inter-island strategy make a difference? Only time will tell. If it helps them boost their operational efficiency and get ahead of the competition, then this is a smart move. However, only Southwest knows what they'll do next. And if early talks and newer rumors hold true, Southwest will annihilate any West Coast route monopolies Hawaiian has. This is probably why Hawaiian launched its newest long routes to Orland and Austin, as it gives them routes, aside from New York and Boston, that Southwest can't compete with them on. And that makes me all the more excited to see what they do with their Dreamliners when they finally arrive.
What do you think about Hawaiian's new strategy?
Special thanks to my friend for bringing these changes to my attention. You know who you are 😉