The Honolulu City Council, in its infinite wisdom, is trying to tell hotels how to handle their reopening process. But, instead, I think that Honolulu Bill 80 threatens hotel recovery and further jeopardizes industry jobs.
Before we get into the details of Honolulu Bill 80 let me say that, in general, I think unions are a good thing. But, like anything in life, there are always bad eggs. And, I think Unite Here! Local 5 is a bad egg. Why that is will become clear throughout this post.
Bill 80
With tourism making their return to Hawaii, the Honolulu City Council wants to ensure hotel workers that lost their jobs due to COVID-related reductions get their jobs back. And I think that's a noble sentiment. But, the way they're going about it is all wrong.
Specifically, the bill states "hotel employer shall recall to active employment the same number of employees in substantially the same classifications as the hotel employers active workforce on March 1, 2020, adjusted by the ratio the occupancy of the hotel bears to 100 percent. A hotel employer must clean and sanitize every occupied guest room every day and must employ a number of housekeeping employees to ensure that this standard is met."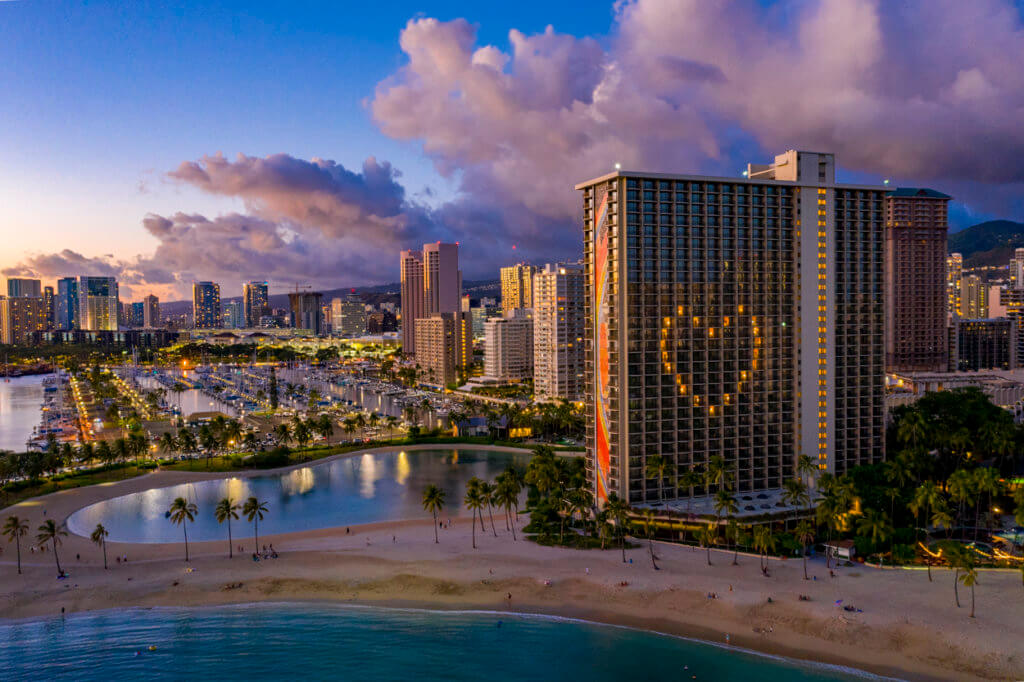 Ratio Issues
The first issue with Bill 80 is the worker-capacity ratio requirement. Logically, a hotel running at 100% capacity or near that needs to be staffed at or near 100%. But, this argument falls apart pretty quickly when a hotel is operating at 20% capacity. At such low capacities, it may not be economically feasible to open all restaurants and operate ancillary services. What's more, COVID emergency orders or even health concerns may place capacity or operational restrictions on these facilities too.
Daily Housekeeping Requirement
While the ratio rule is a little dumb, I think the daily housekeeping requirement is idiotic. It mandates the cleaning and sanitizing of every occupied guest room every day. For what reason? To force hotels to overstaff the housekeeping side of its operations? If health and safety is a going concern, wouldn't you want to minimize unnecessary contact?
In fact, this rule may have the effect of turning visitors away. With COVID, I'm sure many prefer not to have someone enter their room daily to clean and sanitize. That's just increasing exposure risk. I know I wouldn't want this. Heck, I didn't take daily cleaning even pre-COVID. And before some of you come at me, I'd tip the same as if I did have daily cleaning anyway.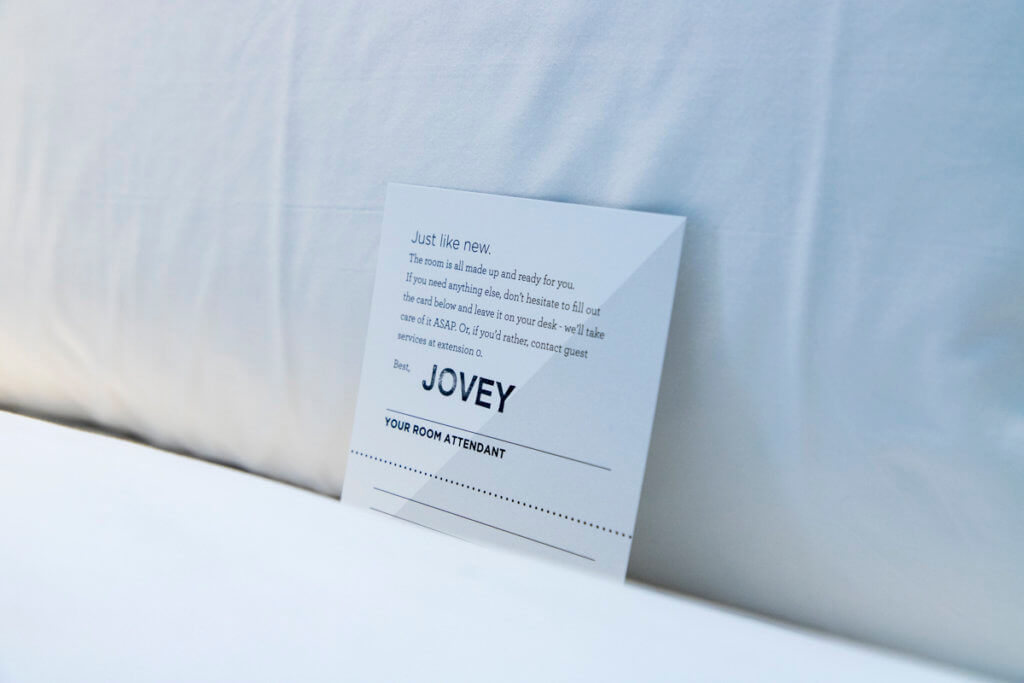 Unite Here! Local 5
Hawaii's hotel workers' union is strongly pushing for the passage of Bill 80. In fact, they convinced City Councilman Tommy Waters to introduce the bill in the first place. This is despite the fact that most contracts negotiated by the union have call-back provisions already in place.
Let's not forget that, not even two years ago, the union was responsible for hotels shutting down or operating at reduced capacities for months. Their demands back then were unsustainable pay increases for all unionized employees. I mean, seriously, the Union was pushing for a "liveable wage" in Hawaii, which is $73,000/year. That's MORE than teachers, police officers, firefighters, etc. make. Starting pay for Honolulu Police officers is around $60,000.
Ultimately, they didn't get what they wanted, but still. Unite Here! is famous for, at least in recent years, making excessive and unreasonable demands. Can you imagine how high room rates would've gone if they got what they want? And then, can you imagine how that would've impacted the industry?
Example
I don't know what their operations are like, nor do I know what Disney's stance is on the bill, but let's use Aulani as an example here. They have many restaurants, pools, a fitness center, a daycare, and more. Under normal operations, they employ far more people than is necessary to provide basic lodging and associated services. However, when the resort reopens on November 1, we know many services won't be available. Those include:
7 out of 13 dining venues
Fitness centers and associated classes
Aunty's Beach House Childcare
Valet Parking
Dry-cleaning and valet laundry services
Laniwai Spa
Pool Party
and more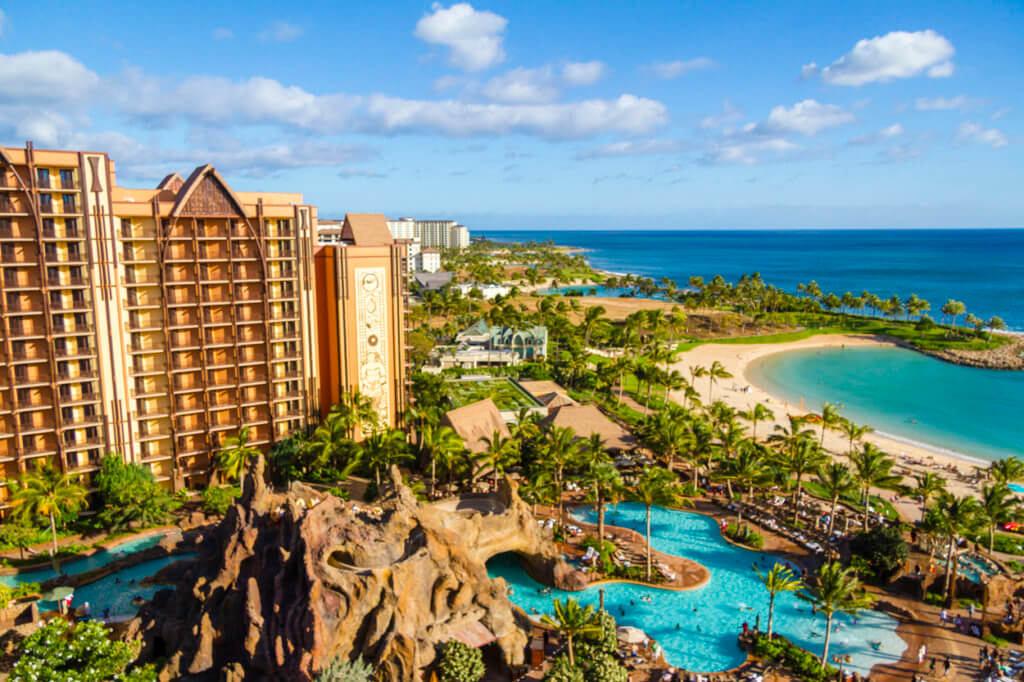 It's safe to assume that, even those services and venues that do open won't have full staffing. And that doesn't take into account the reduced need for groundskeeping, housekeeping, front desk staff, etc. What's more, with no events demand, the resort has no need for its catering staff. Oh, and, it's worth noting that it's Aulani's never did offer daily housekeeping in its DVC units.
So, if Aulani doesn't need to hire back 20% of its staff to operate at 20% occupancy, should they be forced to? Do they pay employees to stand around and do nothing? Or, worse yet, do they reopen and run at a loss?
Honolulu Bill 80 Threatens Hotel Recovery, Final Thoughts
Ok, Aulani is owned by a large multi-national corporation that won't get much sympathy from most. But, what about smaller, locally-owned properties? With such restrictions in place, I'm sure at least some of Oahu's hotels will simply choose to remain closed. And, of course, there's the possibility that some may never reopen at all. Those that do reopen will likely raise rates, which will likely prolong recovery rates. Look at The Laylow (Marriott), which didn't close at all. Their rates DURING the shutdown were north of $300/night. For now, though, they're back down to "normal" in the mid-$200s.
As for the whole housekeeping rule, I still think that's total BS. What scientific data is the City Council using as the basis for this rule? I'll tell you what data. Union dues data. Or, their inability to collect because their members aren't working. That's the only logical explanation I can think of. Because, again, safety means minimizing contact, not increasing it. But, hey, nothing government officials have been doing here lately make any sense.