In the past, Marriott's Renaissance brand had two Hawaii outposts – the Renaissance Ilikai and the Renaissance Wailea. The former is now simply the Ilikai, while the latter became the Andaz Maui. But the Renaissance brand is returning to Hawaii with a brand new hotel now under construction in Honolulu.
I'm too young to have stayed at any of Hawaii's former Renaissance properties. I did, however, have a high school winter ball at the Renaissance Ilikai! That said, I do like the upper-end brand under the Marriott umbrella. You'll see that I've stayed at a few of them over the years, including the Renaissance La Defense, LHR, LAX, Seattle, and New York Midtown. So, I was excited to learn that the brand would be making a return to Hawaii and, specifically, to Oahu.
The Renaissance Brand is Returning to Hawaii
Now, before you all get too excited, let me remind you that this new Renaissance is being built on Oahu. That means, outside of Ko Olina, there's nowhere for a new beachfront hotel to go. And, indeed, the future Renaissance Honolulu Hotel is not going to be on the beach. The nearest beach will be a 10-ish minute walk away. That's because this new Renaissance is part of a larger mixed-use development known as Sky Ala Moana.
Location
As its name suggests, Sky Ala Moana and the Renaissance Honolulu are near the Ala Moana Center. Specifically, its at 1388 Kapiolani Blvd, placing its makai (towards the ocean) from Walmart/Sam's Club Ke'eaumoku and mauka (towards the mountains) from Ala Moana Center. This is a busy, urban area filled with other high-rise towers. As such, I'd expect views from the new hotel to be limited, and it likely won't be topping the list of anyone looking for an idyllic Hawaii hotel.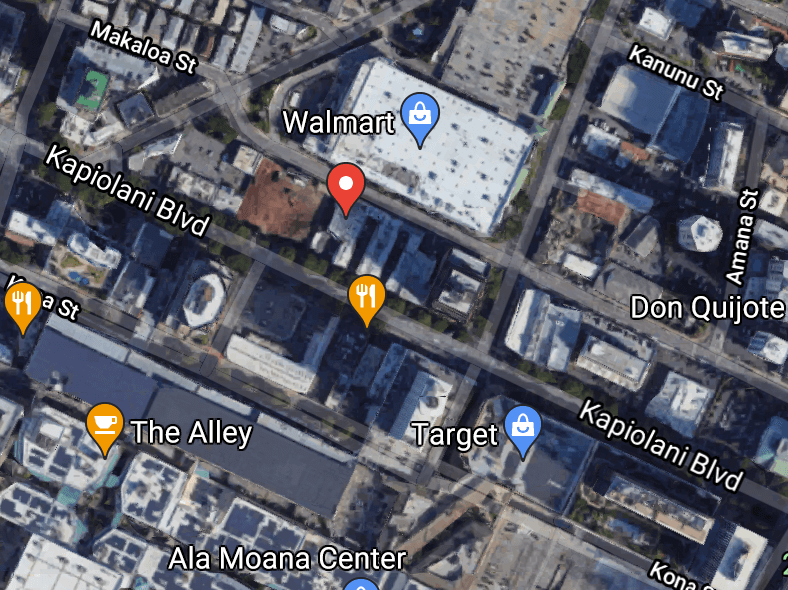 What to Expect
Not a lot of information is available right now. What we do know, though, is that the 474 unit Sky Ala Moana is in a separate tower from the 300 room Renaissance Honolulu. They'll be connected via a midrise podium featuring commercial space. Of the 300 rooms, 187 are strictly hotel rooms and will occupy the lower portion of the 39-story tower. The 113 remaining rooms are condo-hotel rooms and will be on the tower's upper floors. Both types of rooms will share a single entrance and amenities, including a lobby, restaurant and bar, boardroom, two pools, a pool bar and grill, and a fitness center.
Sky Ala Moana's developer, JL Capital, retained Honolulu-based Design Partners Inc. as the principal architect in cooperation with Sig Zane Design and UDS Japan.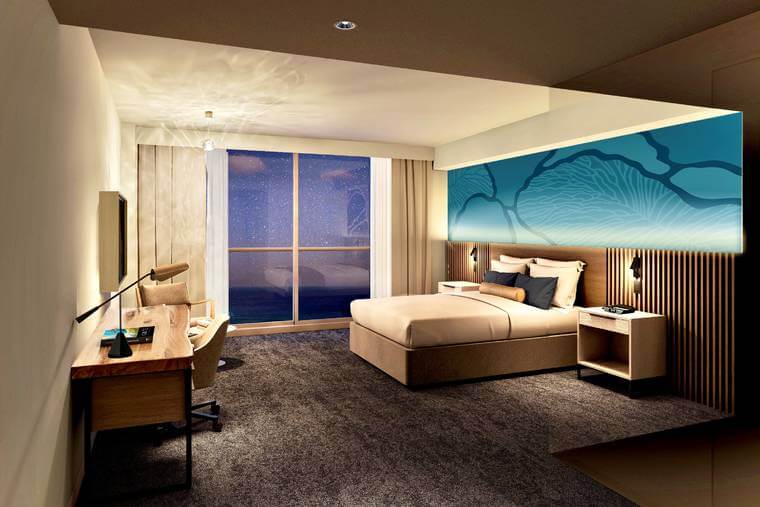 Final Thoughts
Hawaii is grappling with over-tourism right now, so a new hotel doesn't really seem like a great idea. But, recent data suggests that the larger issue here – at least on Oahu – is the plethora of illegal vacation rentals. If that truly is the case, and if this hotel isn't going to be that big a draw for visitors anyway, then I see no issue with the project. It's the same stance I take with Marriott's other upcoming hotel in Honolulu's downtown urban core.
That all said, I know the big question is when will this new Renaissance open? Not for a while. The Sky Ala Moana project only recently began construction. At the moment, the whole project is slated for completion in 2023.