Recently, I got to give Southwest Airlines a try for the first time. So, for all my Hawaii people that may not have flown them yet, here's what you need to know about Southwest Airlines boarding process.
For years now, local people have been accustomed to selecting their seats for inter-island flights at the time of booking. But that's not how things work with Southwest. Rather, their process is more like the free-for-all style Aloha Airlines used, though a bit more complicated, in my opinion. So, I'm hoping this post will help you to better navigate the Southwest check-in and boarding process.
The Short Explanation
Like Aloha Airlines, Southwest doesn't allow seat assignments at all. Unlike Aloha Airlines, though, Southwest assigns you a boarding position at the time of check-in. So, the time in which you check-in for your flight, along with a few other potential factors, determines when you board, and as a result when you get to pick your seat.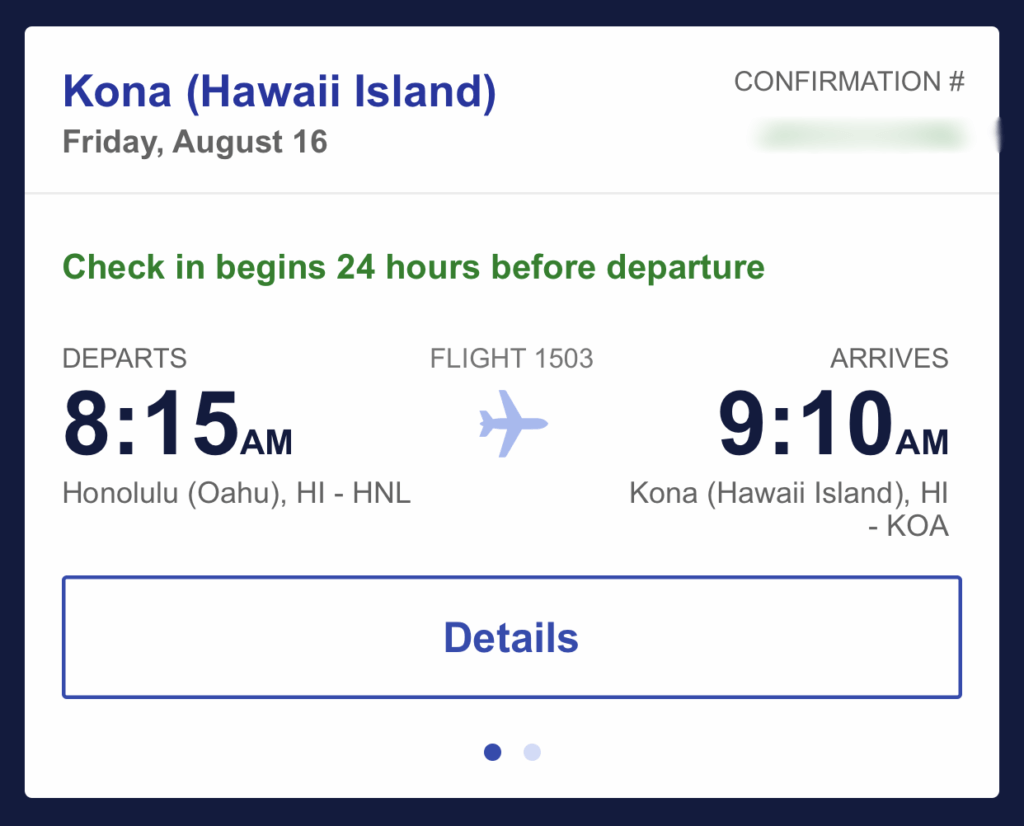 The Check-In Process
As with any other airline, Southwest's online check-in begins precisely 24-hours prior to departure. And, as any seasoned Southwest passenger will tell you, unless you enjoy certain perks, you HAVE TO check-in as soon as the window opens. Why? Because this is how Southwest boards its planes:
Group A
Family Boarding (with children under 6) + Military Boarding
Group B
Group C
That's right, Group A goes BEFORE Family Boarding. And, if you want Group A, you absolutely must check-in right when the window opens.
Now, I mentioned a few perks that negate the need to psych yourself out over checking-in on-time. One of those perks is EarlyBird Check-In, which you can pay $15 to $25 for, for each way. That doesn't guarantee you a boarding position, but automatically checks you in 36 hours before the flight and will give you a Group A or B position.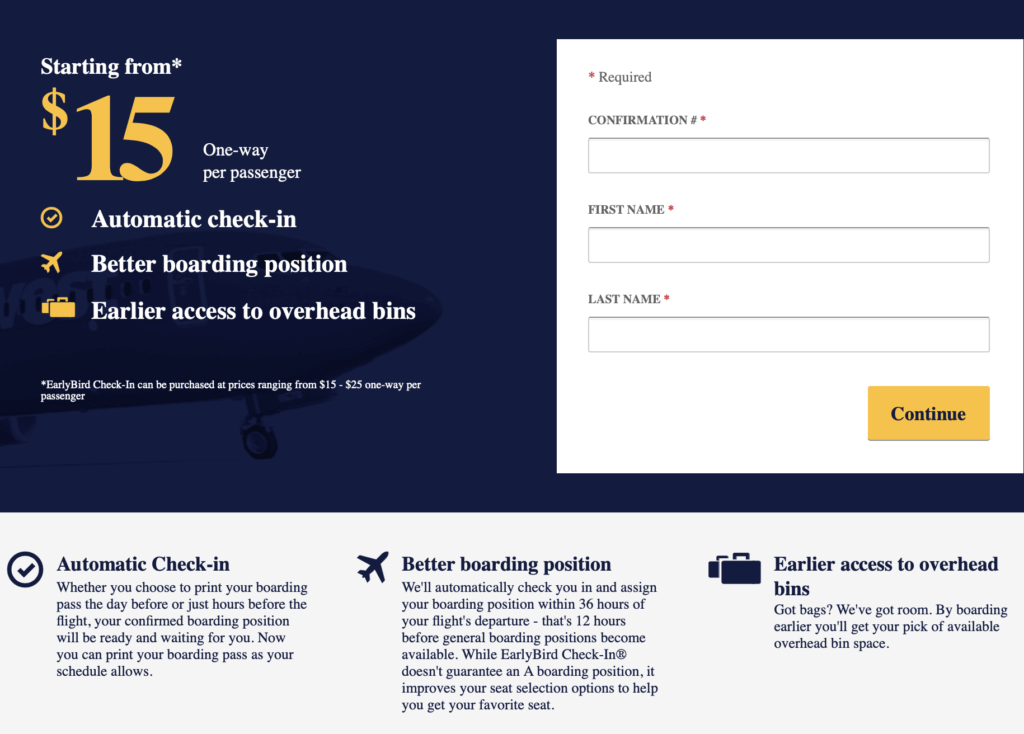 You can also buy Southwest's Business Select fare. This is their most expensive fare type that, not only grants you access to boarding positions A1-A15, but also gives you FlyBy check-in counter access, expedited security, a complimentary premium drink, and accelerated points earnings. Rapid Rewards A-List (25 segments or 35,000 qualifying points), and A-List Preferred (50 segments or 70,000 qualifying points) receive free EarlyBird Check-In. And, finally, if available, you can purchase Upgraded Boarding for $30-$50 at the gate. Interestingly, Companion Pass members get no boarding position benefit.
The Boarding Process
From what we've seen on our two Southwest flights, the boarding process varies from airport to airport. But, the overall concept remains largely the same. So, when flying out of Honolulu, you'll see a bunch of columns in front of the gate. Each column has a number range on it. When boarding time comes, look at the displays on the first column to determine which side of the column you'll need to stand. At Honolulu, A1-A60 stands on the left side facing the gate, with B1-B60 on the right. Find your range on the column and stand there until your range is called.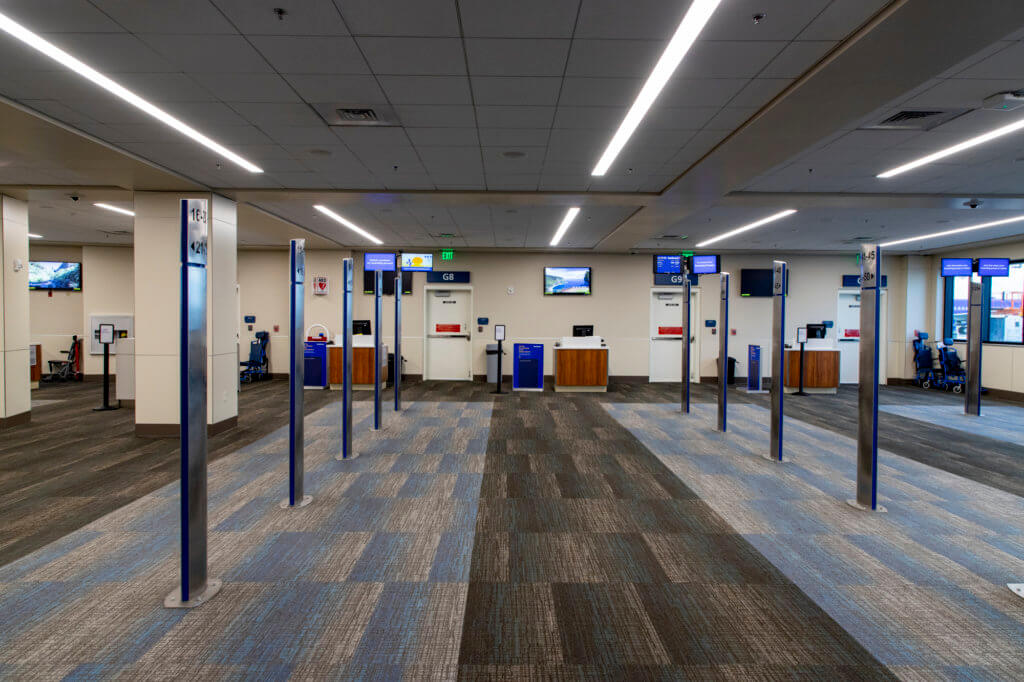 Because there's only one gate (door) leading to the ramp at Honolulu, you'll be issued a yellow pass once your ticket is scanned. Once you have your pass, you walk out through the fenced area and return your pass to an employee waiting near the gate in the fence leading to your aircraft. After you hand-in your pass, you walk out to and onto the plane.
In Kona, things were a little different. There, they don't have all of the columns available. So, instead, they have you line-up in Groups A1-15, then A16-30, and finally A31-60. I don't know, but I'm assuming Group B is even more simple with a single line of B1-30, and another line of B31-B60.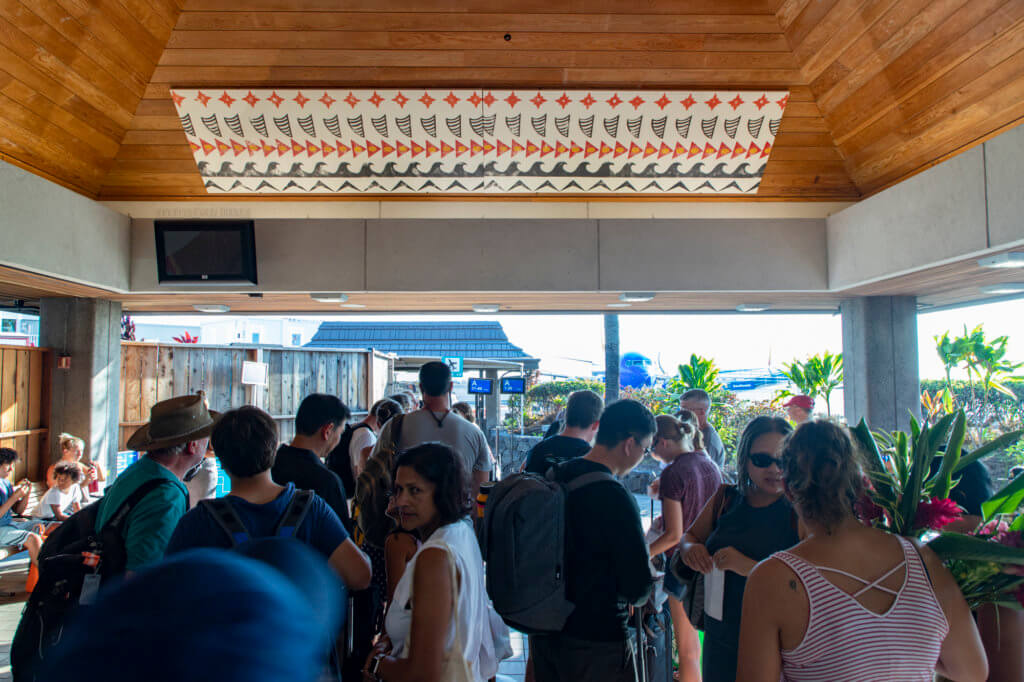 Oh, and if you're running late and your boarding group is or has already gone, walk to the front of the line and scan your boarding pass. You might get some flack from unexperienced Southwest fliers, but I hear this is pretty normal for regulars.
Southwest Airlines Boarding Process, Final Thoughts
The Southwest Airline's boarding process is a strange, new way of traveling by air for many of us Hawaii residents. And as confusing as it sounds, trust me, it isn't that bad. You'll get the hang of it sooner or later, especially with the help of Southwest's friendly employees.
And while I know many of you want to get aboard the aircraft early to secure overhead bin space, remember that Southwest lets you check-in two bags for FREE. So, unless you absolutely have to travel with a bag that won't fit under the seat in front of you, just check your bags in and don't sweat it!