Our second full day in Portland saw my wife & my buddy pile into our rental early in the morning and head out of the city.  Our ultimate destination for the day would be the Tillamook Cheese factory, in you guessed it, Tillamook, Oregon.  But since we were driving all the way out there, why not stop by Cannon Beach too?  So off we went in the early morning fog and light rain, heading west on US 26.
The drive would normally take about a hour and thirty minutes to complete, however, we made a couple of stops along the way.  I'm a car guy, and at home I drive a Scion FR-S/Toyota 86, so my friend (he's a Miata guy) pointed out Perrin Performance to me. The Oregon-based company is well known among the tuner community for their outstanding quality and attention to detail.  We also mad a somewhat longer detour to checkout Intel's manufacturing center in the Silicon Forest (Washington County, Oregon).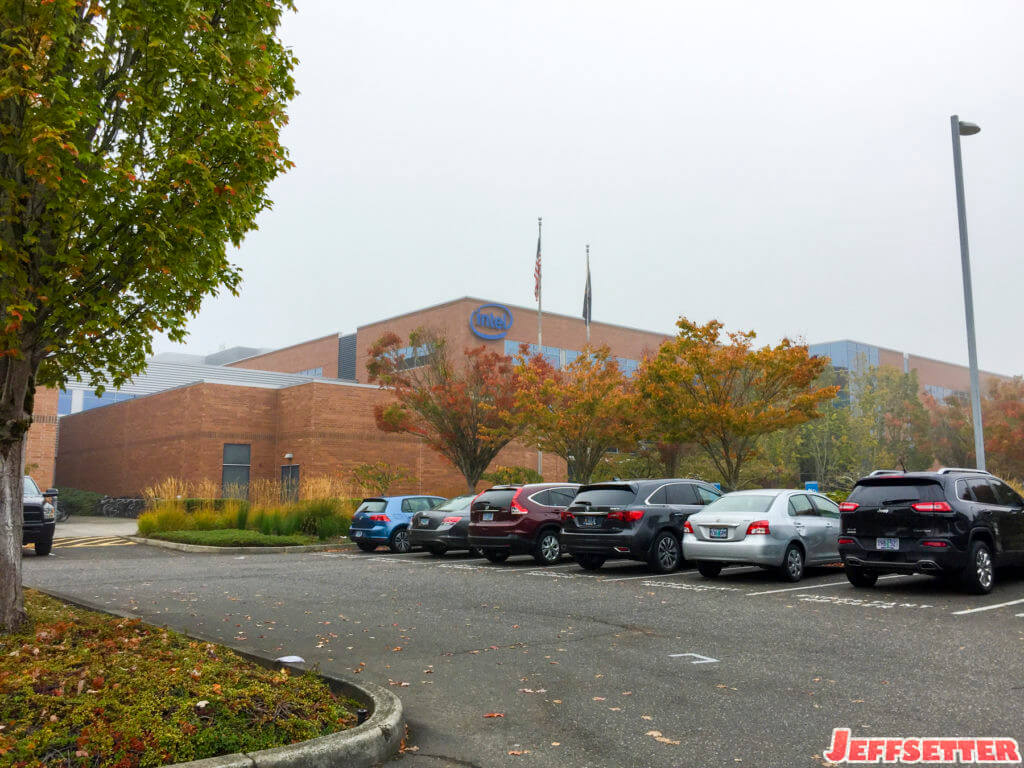 After a quick drive around there campus, it was back on the highway!  After much scenic driving, we pulled into a random parking lot on Cannon Beach and got out of the car.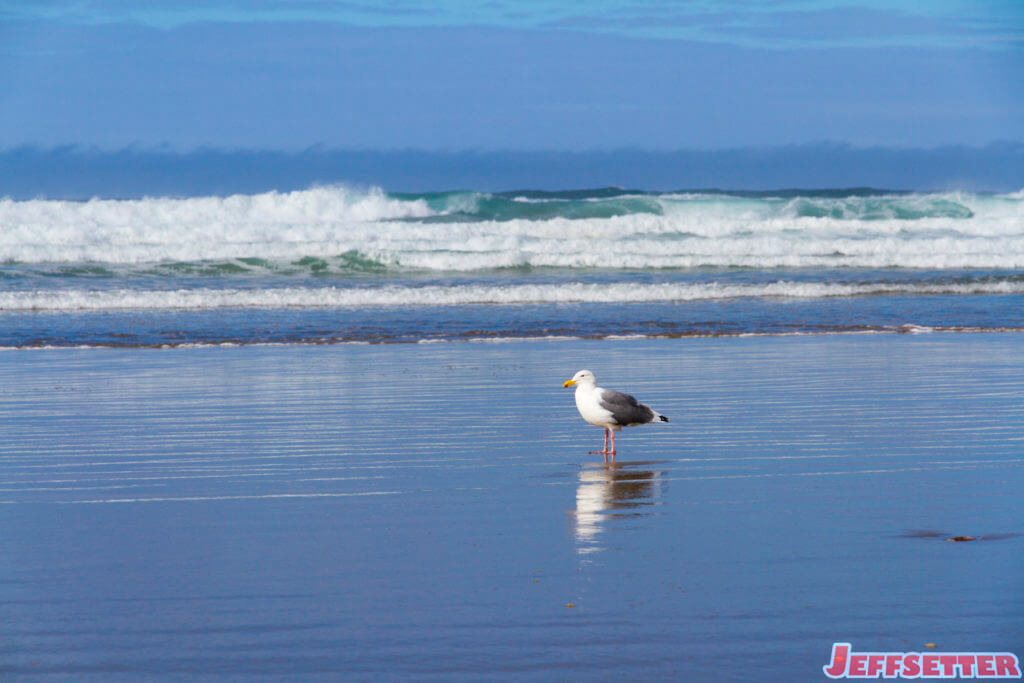 The tide was fairly low when we arrived, with a steady breeze and cool temperatures.  Unfortunately, it was also pretty hazy AND the parking lot we were at was pretty far from the Haystack Rocks.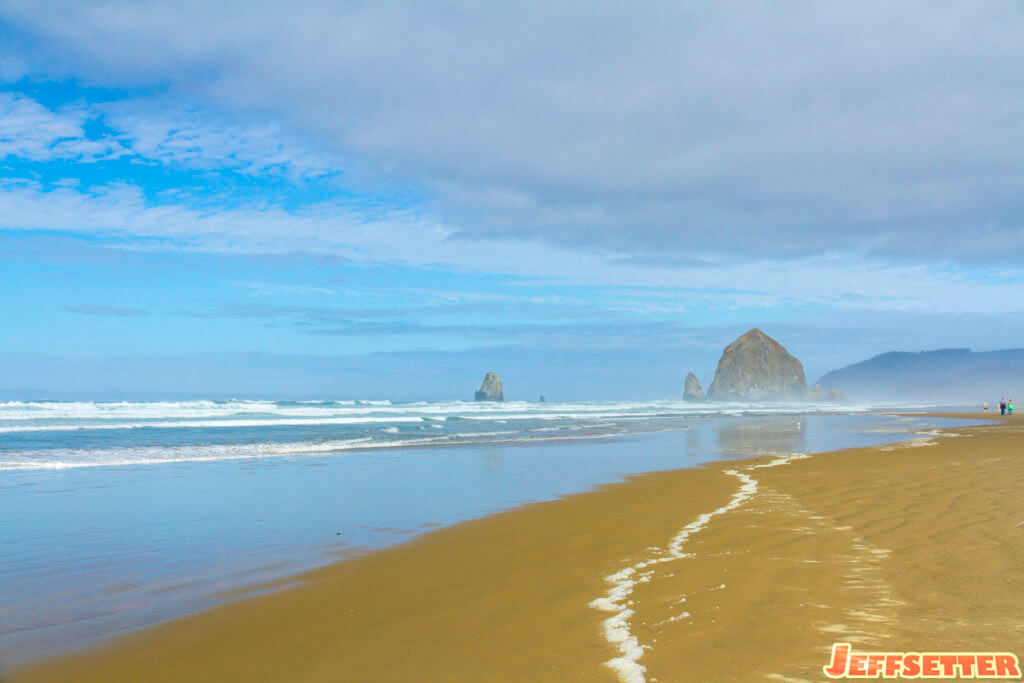 It wasn't a total loss, though, and I did manage to get some decent pictures with my telephoto lens.  Even got a (fuzzy) shot of the Tillamook Rock Lighthouse way off in the distance.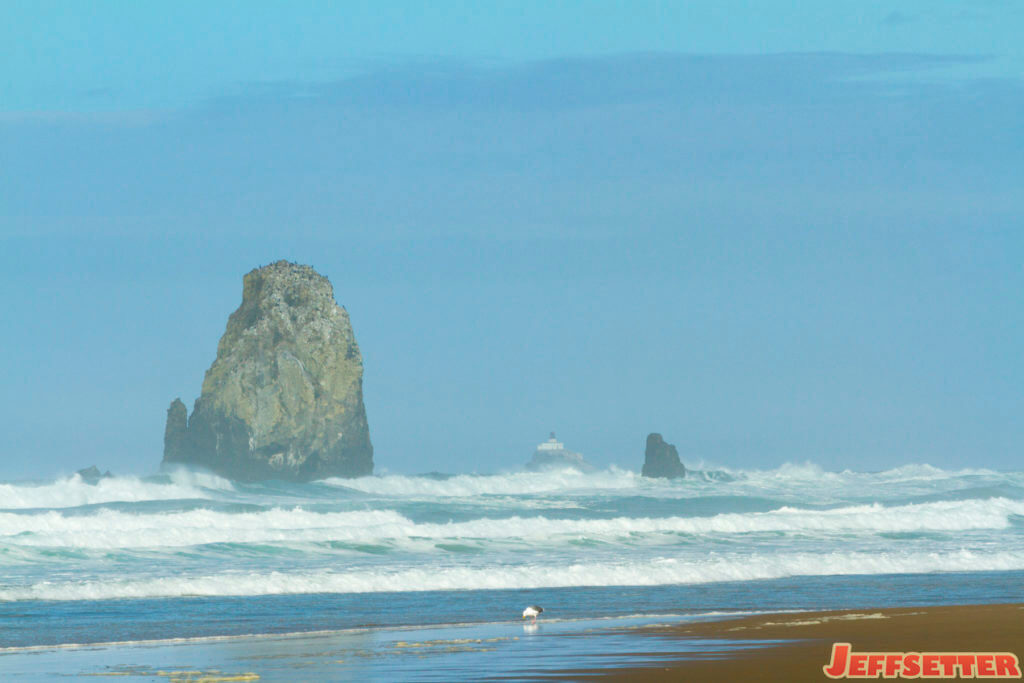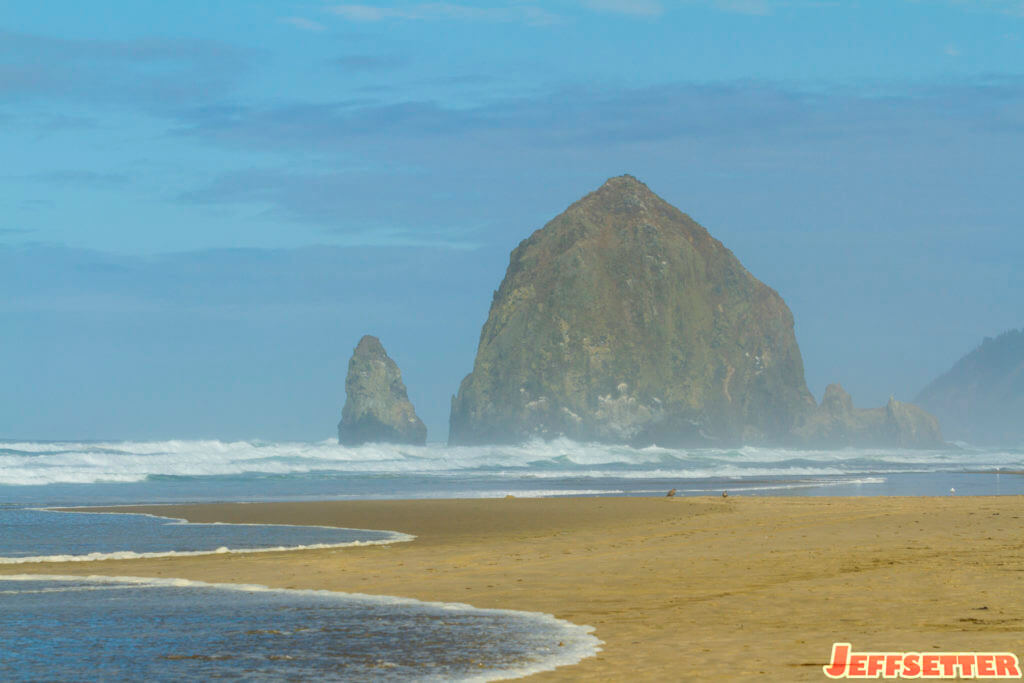 The beaches in the PNW are definitely different than those in Hawaii.  Besides the colder temperatures, it smells different, the sand is different, and the scenery is definitely different.  But I'd say the scenery is just as beautiful, but in a different way.  After snapping a few more photos and walking around for a bit, we headed back to the car.
From Cannon Beach, the Tillamook Cheese Factory is about another hour's drive.  We stopped at a scenic point along the way that had great views of Tillamook County, but because of the angle of the sun and the glare on the water, my photos didn't come out.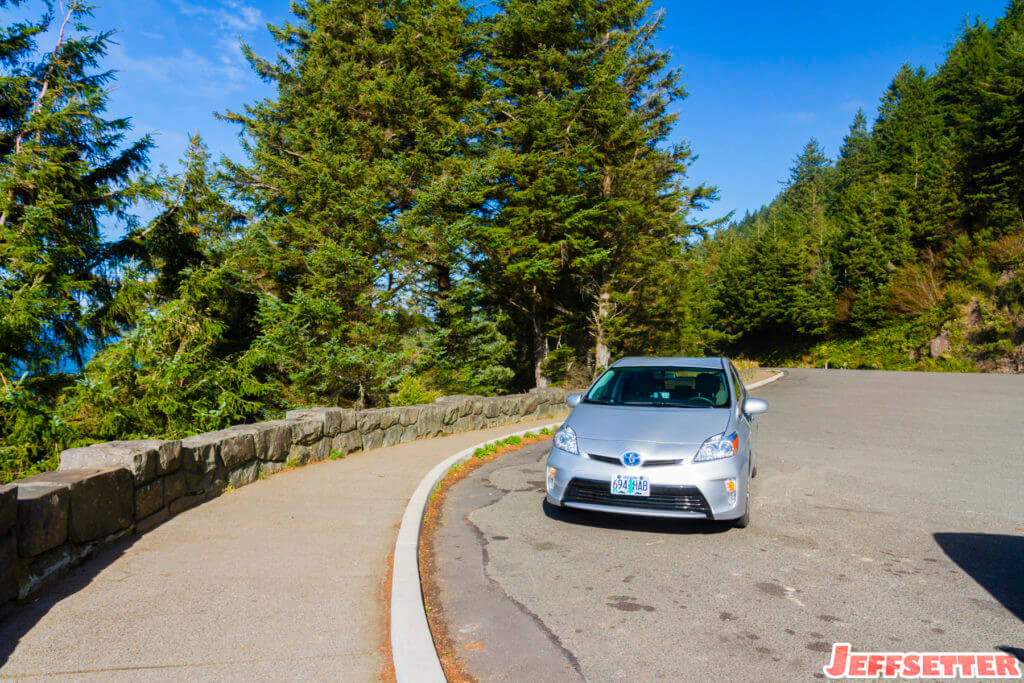 After driving a bit more, we finally arrived at the Tillamook Cheese Factory.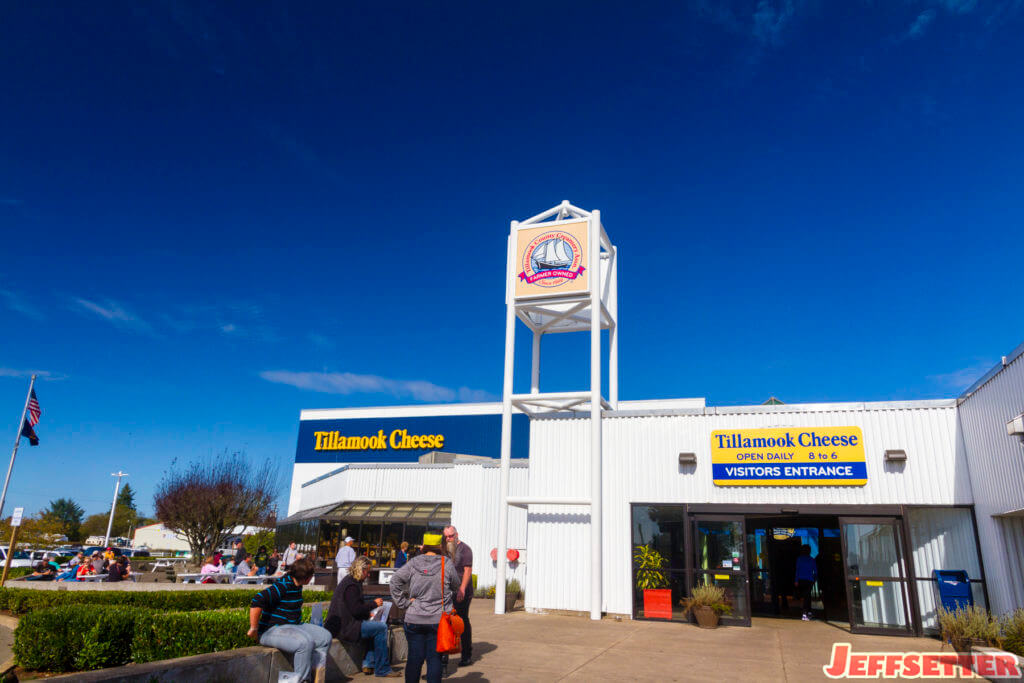 Boy was the place packed when we got there!  The parking lot was FULL, so we had to circle around a few time before being able to park.  But once we parked, we walked over to the entrance and started the free, self-guided tour.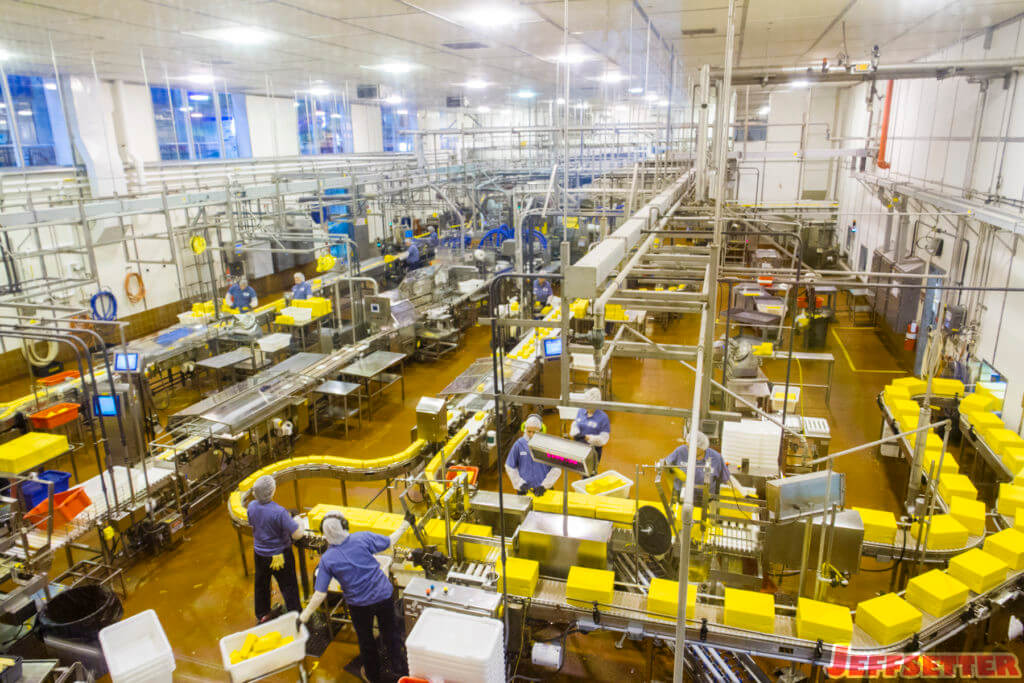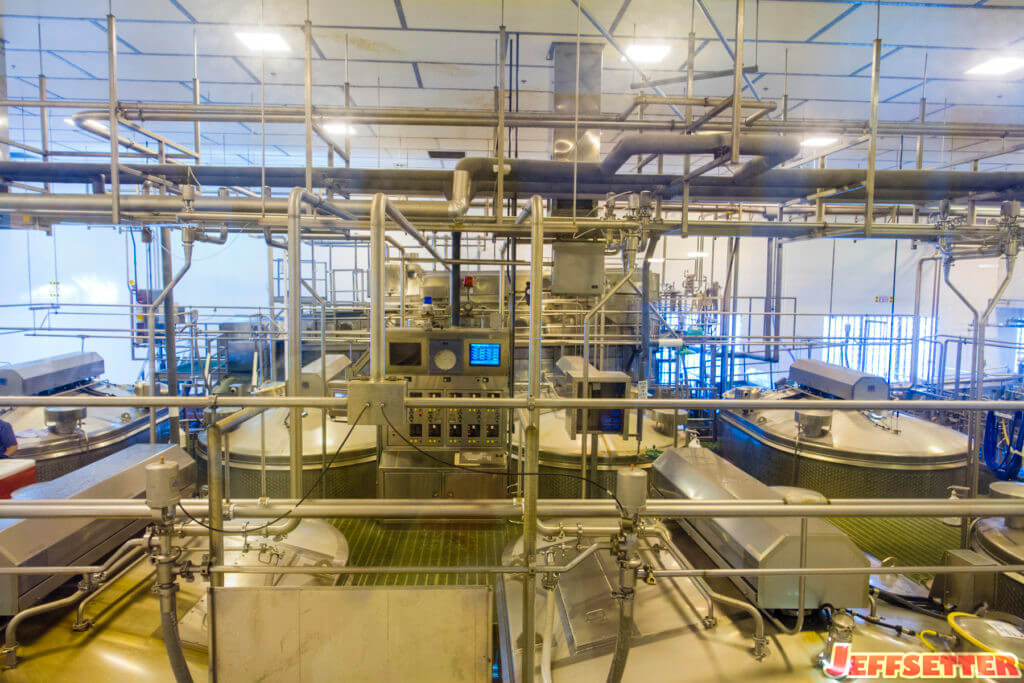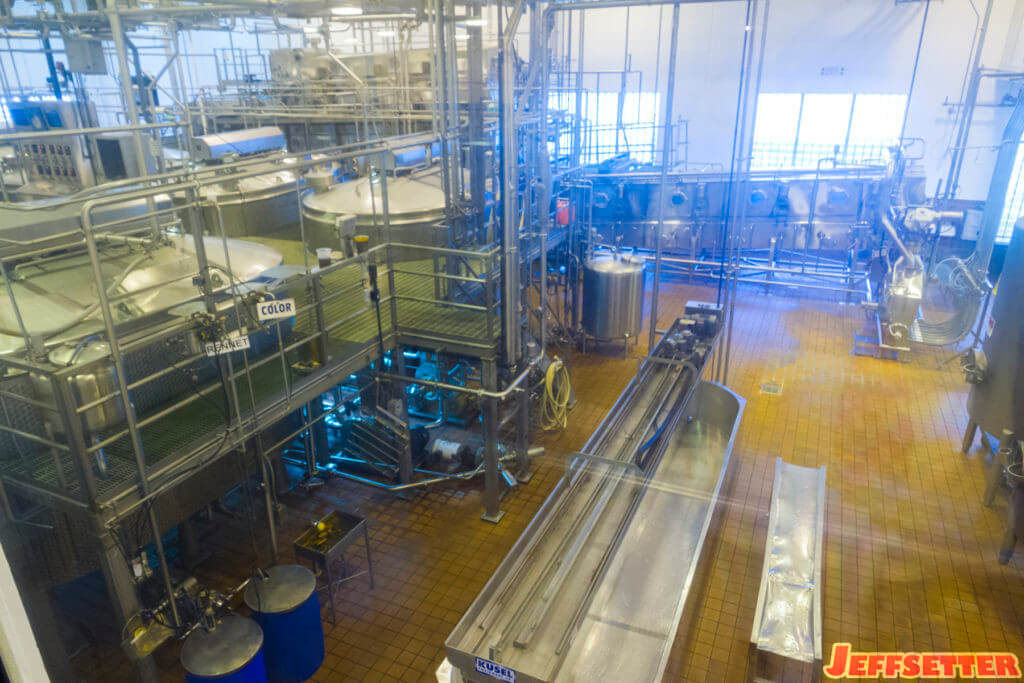 Of course the best part of the tour are the cheese samples, including the Squeaky Cheese.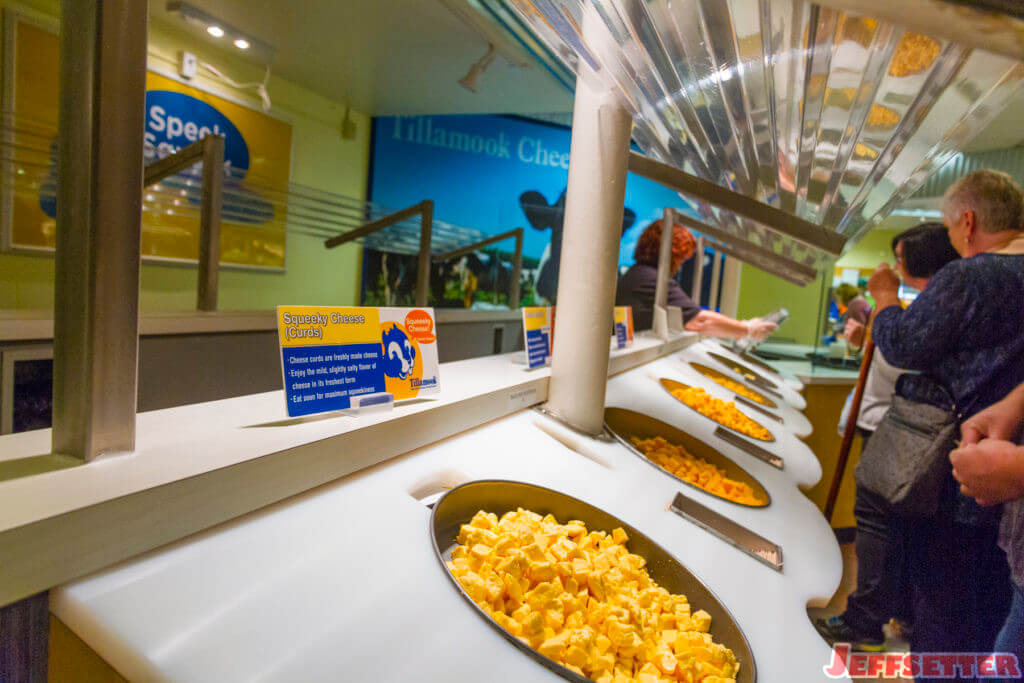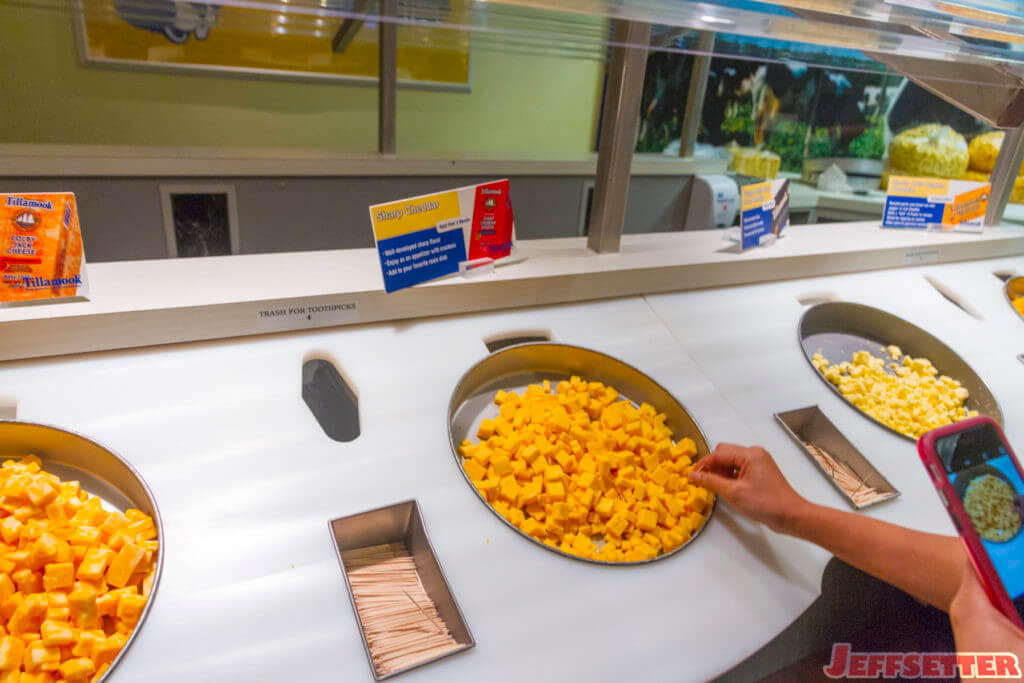 Immediately after the samples was a sizable gift shop with tons of Oregonian products, and of course, cheese!  We scooped up a bunch of items in the gift shop and headed to one of the biggest reasons to visit Tillamook cheese, the ice cream.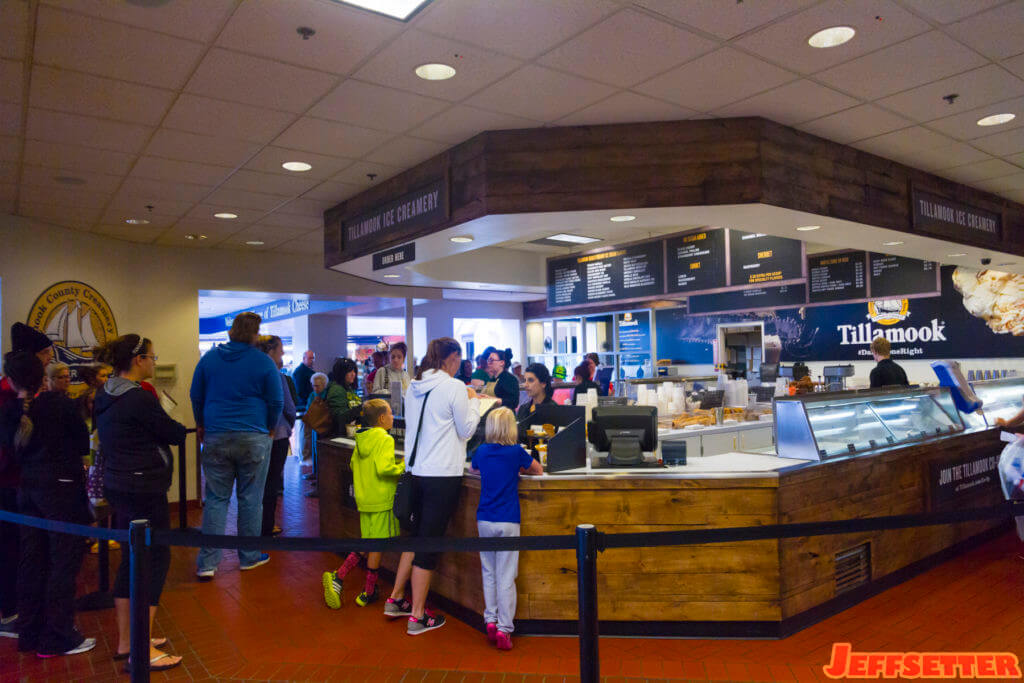 There are other things to buy and eat here too, including fudge, grilled cheese, and more!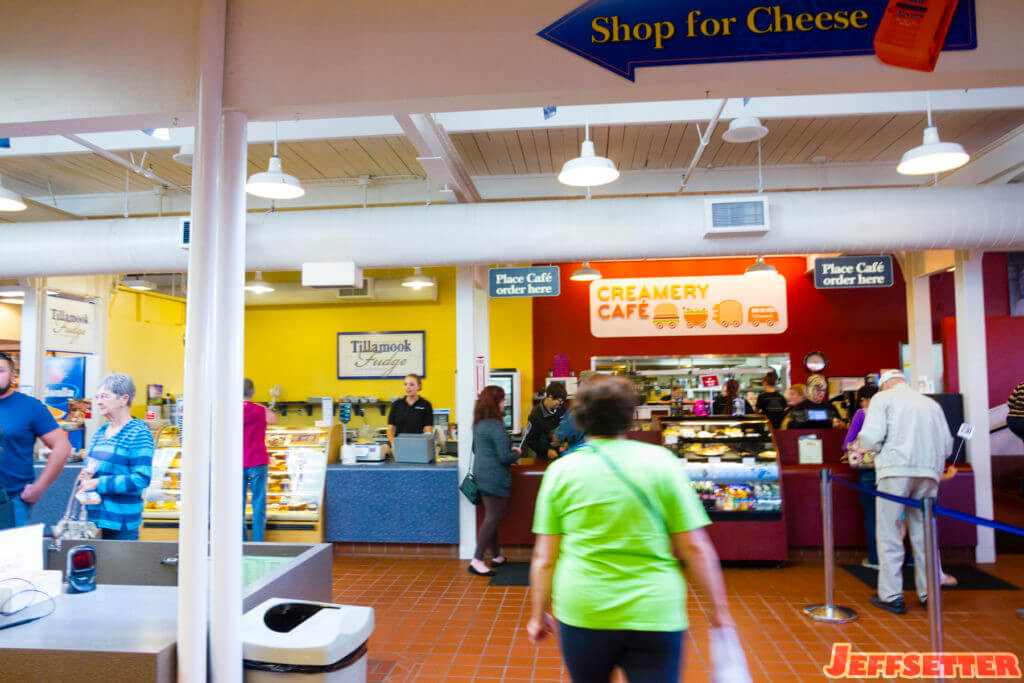 But we stuck with just the ice cream, and it's a good thing that we did, because boy were the portions GENEROUS!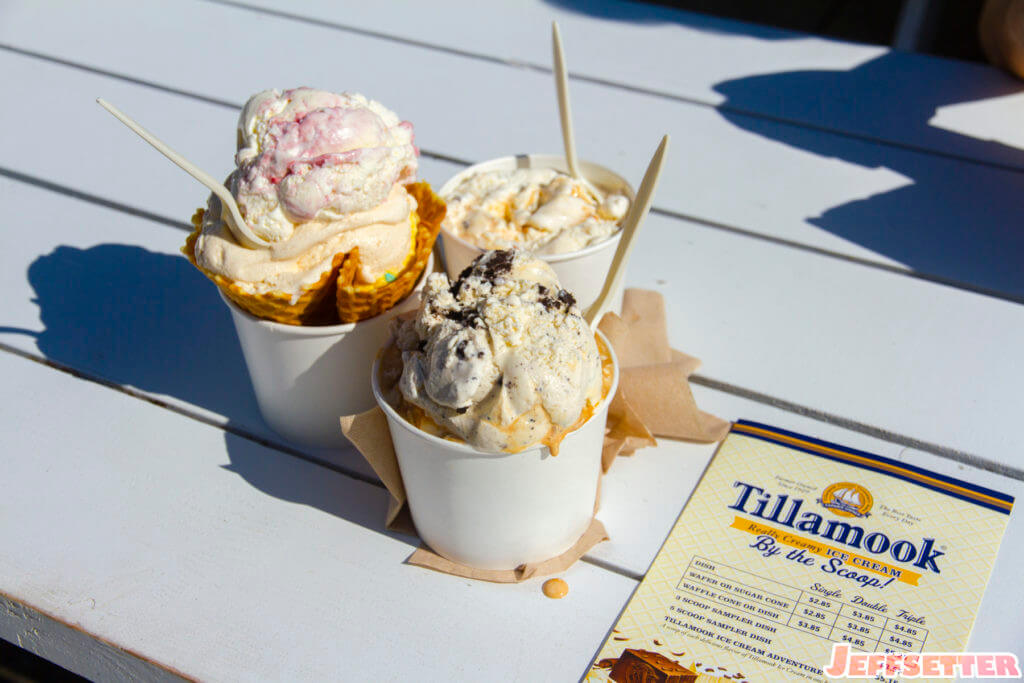 The wife and I made the mistake of ordering 3 scoop… EACH!  Our friend, knowing what to expect, with a single scoop. I think the term scoop is used loosely here… More like CUP!!  If I recall correctly, I believe I got cookies n cream, salted caramel, and Marionberry Pie.  Don't ask me what everyone else go; I'm surprised I even remember what I order!  And, NO, I definitely wasn't able to finish all this ice cream!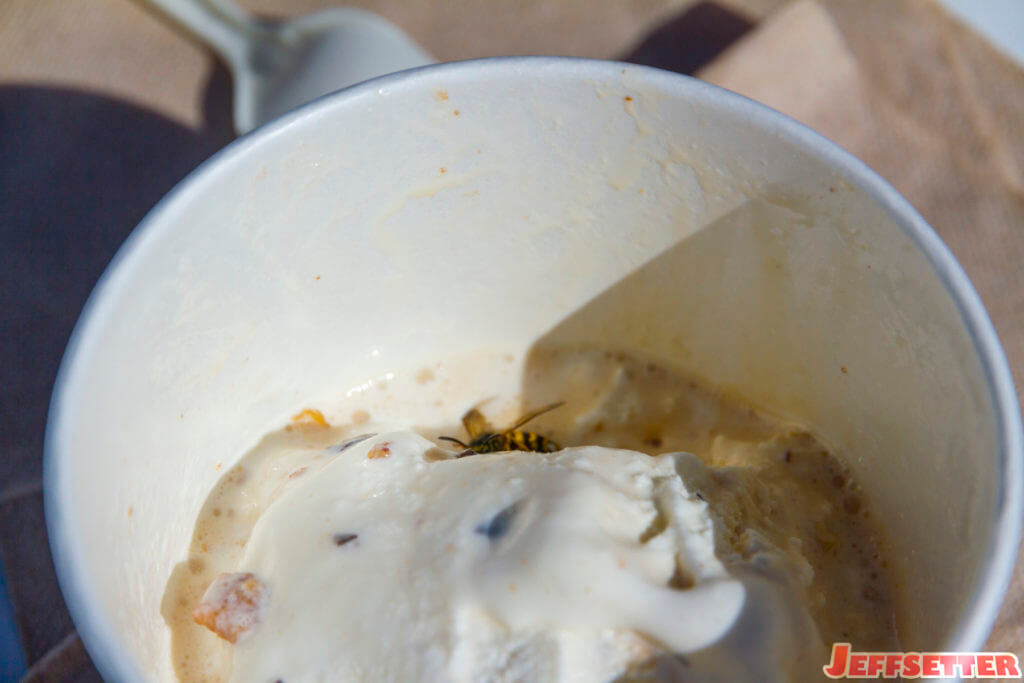 Neither did my friend with the single scoop for that matter, but for different reason.  We sat outside and enjoyed our ice cream, but there were A LOT of yellow jackets flying around the area.  They seem to be attracted to the ice cream and are really difficult to get rid of.  The one pestering us eventually died in my buddy's ice cream.
After finishing giving up on our snacks, we jumped back into the car, and headed back east.  Before heading back to Portland, though, we made a pit stop at Tillamook Country Smokers to stock up on some tasty but cheap jerky and sausages.  About an hour and a half later we arrived back in downtown Portland.
Our PNW Adventure
Tillamook Cheese Factory + Cannon Beach