Our first stop in Hilo was Two Ladies Kitchen, and while we bought a ton of mochi, that isn't a meal. So, we decided to get some lunch before heading over to Waikoloa. This time around, we decided to check out the Suisan poke bowls.
Just before the pandemic, I told my parents to give Suisan a try for poke, even though I had never been. So this time, I made it a point to finally check them out. After all, they've been around for over 100 years, so they must be doing something right. Plus, they're a quick drive from either the airport or downtown Hilo. Remember, you can see them on final approach into Hilo!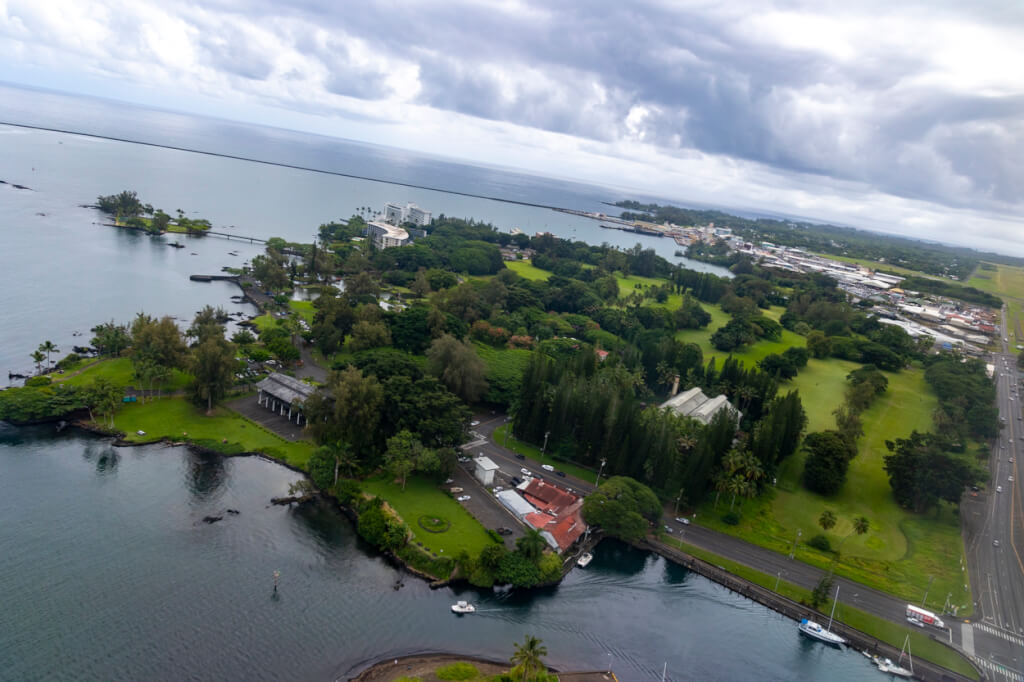 Suisan Fish Market
To get ahold of a Suisan Poke Bowl, you must first visit the Suisan Fish Market. There are actually two markets, depending if you're buying wholesale (not us) versus wholesale (food service, etc.). We chose the latter and ended up eating in our car. Not only is there no parking aside from the street stalls, but there's virtually no seating too. The seating area you do see is for a separate restaurant.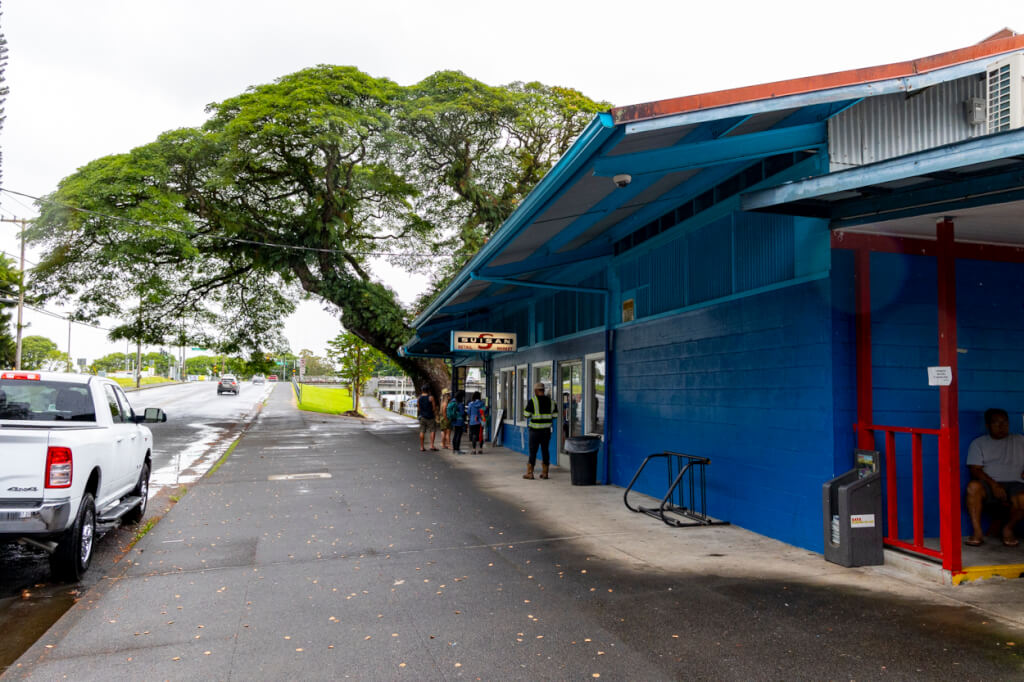 At the time of our visit, there was a short queue outside. Apparently, Suisan still checks temperatures before you can enter, and, yes, masks are still required. Once you get in, though, you're greeted by refrigerated cases of fish filets, poke, and more.
As you know, we went for the Suisan Poke Bowls, though you can order a poke plate or poke salad too. The plate is basically a poke plate lunch, featuring three scoops of rice, two poke choices, and two sides of your choice. That's A LOT of food. You can also order poke by the pound.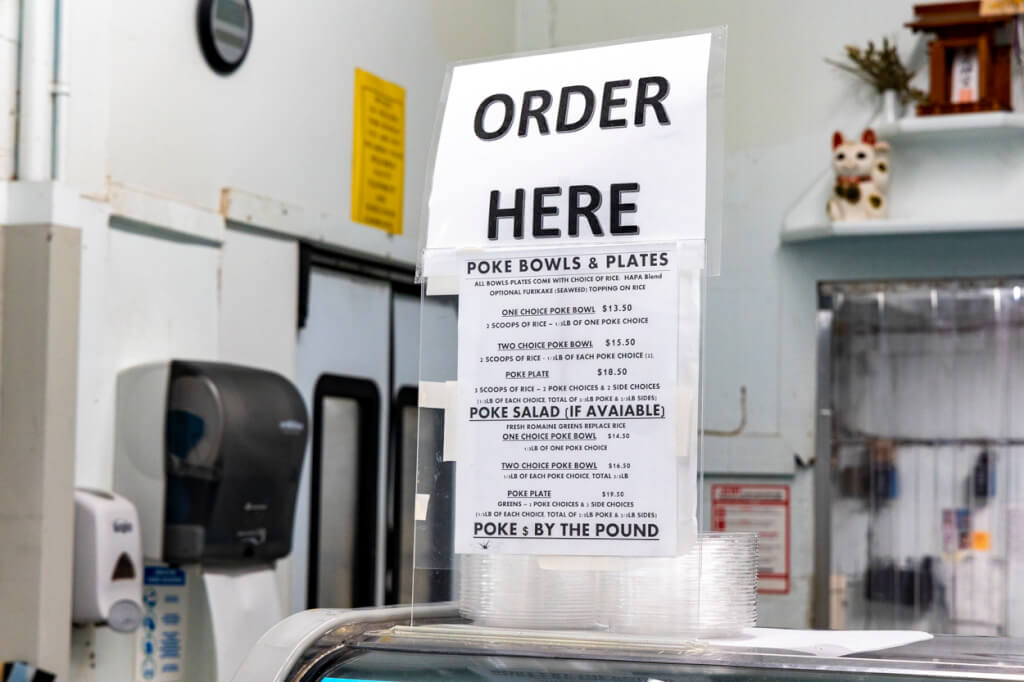 Suisan Poke Bowls
For my poke bowl, I went with the Hawaiian and the Sesame Shoyu. These were ok. The shoyu was the more flavorful of the two, though it wasn't as good as Off the Hook's. The Hawaiian tasted like it needed more inamona and salt. It was also fairly spicy, not not as bad as the Duke's Lane one.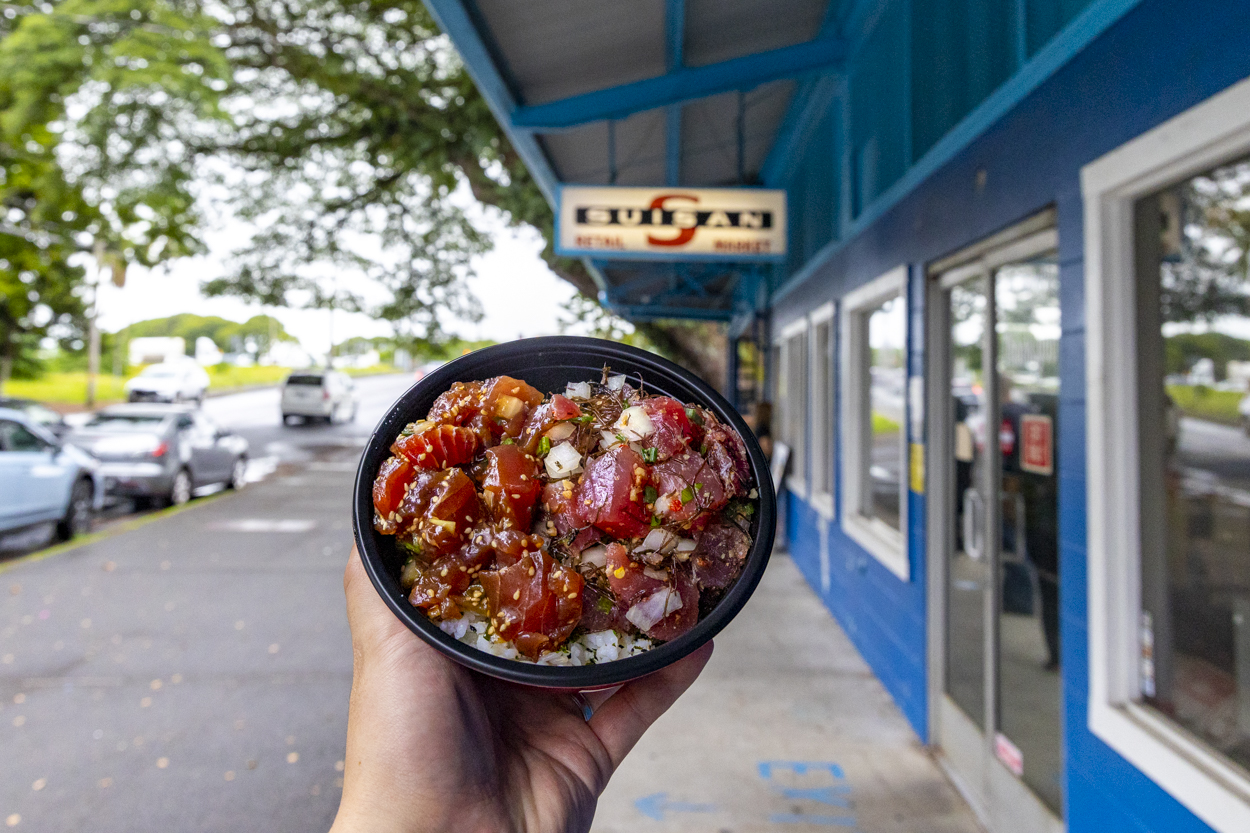 For her choices, Mrs. Island Miler went with the Mango Habanero and the Guava Kimchee. Unfortunately, the Guava Kimchee didn't really taste like guava, nor did it have actual kimchee in it. Rather, there's a bunch of gochugaru mixed into the sauce. The Mango was the more successful of the two, though it didn't pack as much punch as you'd expect from a habanero flavor.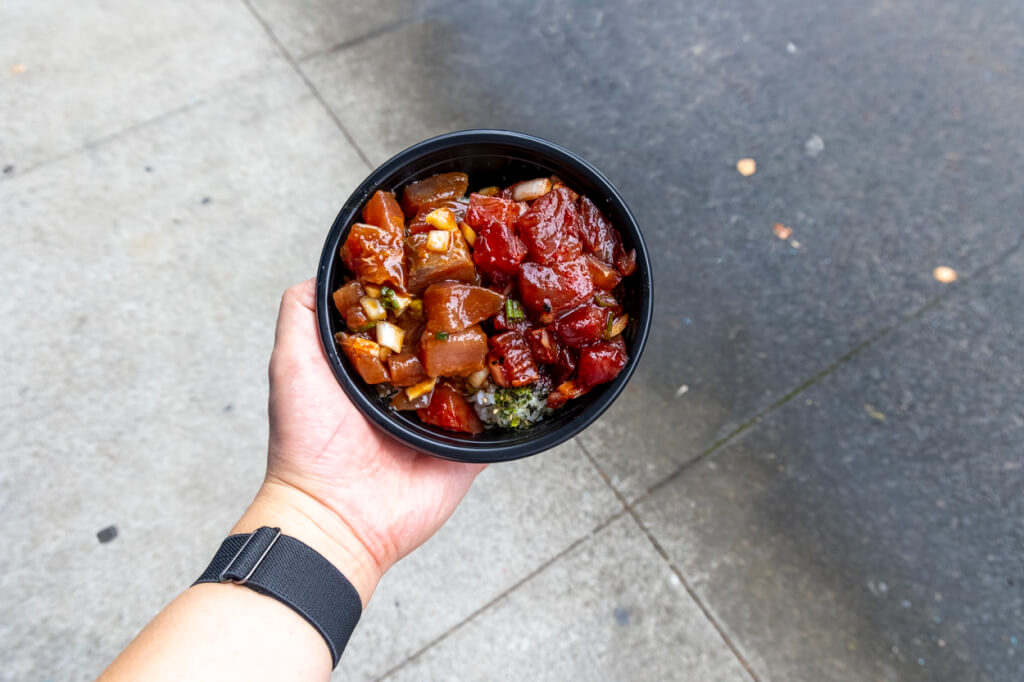 Final Thoughts
Overall, we both felt that the Suisan poke bowls are ok. They weren't as interesting as we thought they would be, but they weren't bad either. At $15.50 each at the time of our visit, their value is about average too. That said, since there are other options in Hilo, we likely won't be back next time we're in town. Gotta give the others a shot, too, right?
It's worth noting that while Suisan has a website, it's aimed more at its food service side. So, unfortunately, you won't find a menu or online ordering system on their site.
Big Island 2022 Trip Report