Every town, state, or even nation has an iconic eating establishment.  And in Hawaii, that establishment is Zippy's – the restaurant of Hawaii.
Visitors to Hawaii often have preconceived notions of our state, including its food.  This usually means kalua pig at a luau, mai tais, and "nasty" poi.  However, thanks to Hawaii's culinary revolution, this vision, for foodies anyway, has grown to include amazing places like Senia, Pig and the Lady, Waiahole Poi Factory, and more.  But these aren't necessarily the places locals eat.  At least not regularly.  Instead, locals tend to gravitate towards comfort food at places like Zippy's.
Zippy's
Founded in 1966, Zippy's is a family-owned chain of 24 restaurants spread throughout the state.  Most locations are open 24 hours a day, seven days a week.  And, what Zippy's does best is serving Hawaii's favorite "local food."  Local food, of course, being a mishmash of dishes from many different cultures, melded together and adapted in Hawaii's plantation era.  This often includes Japanese, Chinese, Portuguese, Korean, Puerto Rican, and Filipino influences.  But Zippy's also has standard American fare too, like burgers.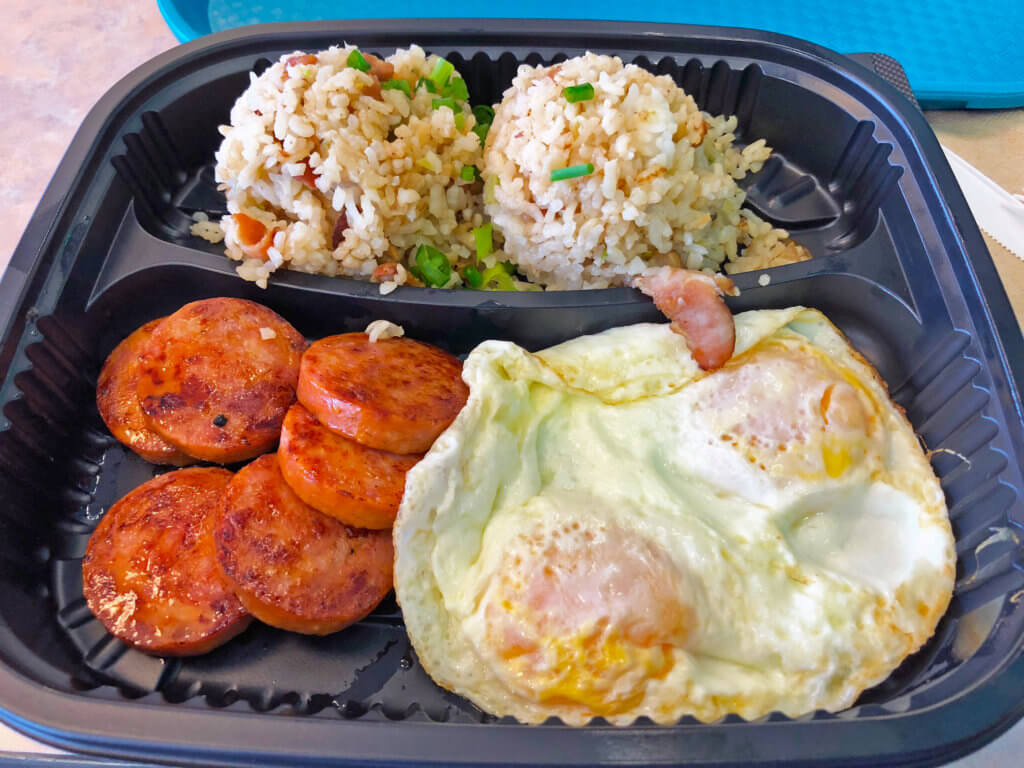 Many of Zippy's locations also include a Napolean's Bakery.  Here, you'll find many of the chain's own take on many old-time favorites.  And some locations, specifically the Pearl City and Kahala locations on Oahu, have a sushi bar.  Yes, a sushi bar at a diner of sorts, but don't let that scare you.  The sushi here is good and offered in generous portions.
What to Eat
Zippy's is well known for a handful of things: it's famous chili, the Zip Pac bento, oxtail soup, the Zip Min saimin, and Napolean Bakery's Apple Napple.  But everyone has their favorites here.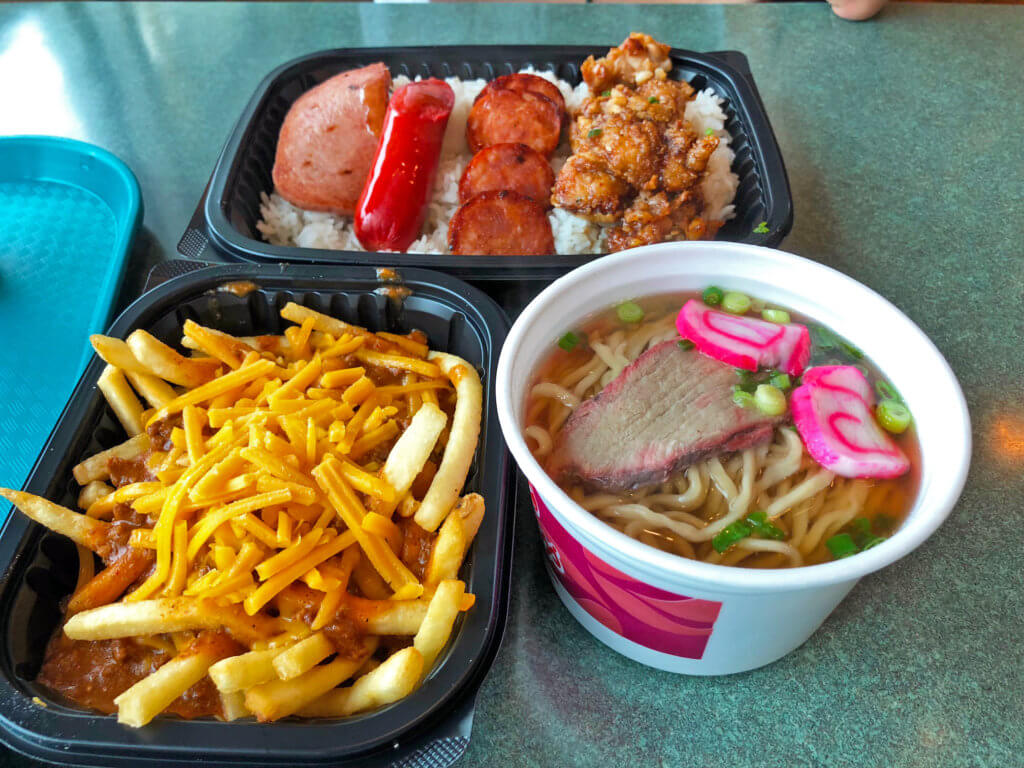 For me, my all-time favorite dish is Zippy's spaghetti with meat sauce. Usually, I hate non-al dente noodles, but I give Zippy's a pass.  The meat sauce is fantastic, even though it's not authentic by any means; it's comforting.  Or, you can choose to slather your spaghetti in their famous chili with optional cheddar cheese and diced onions.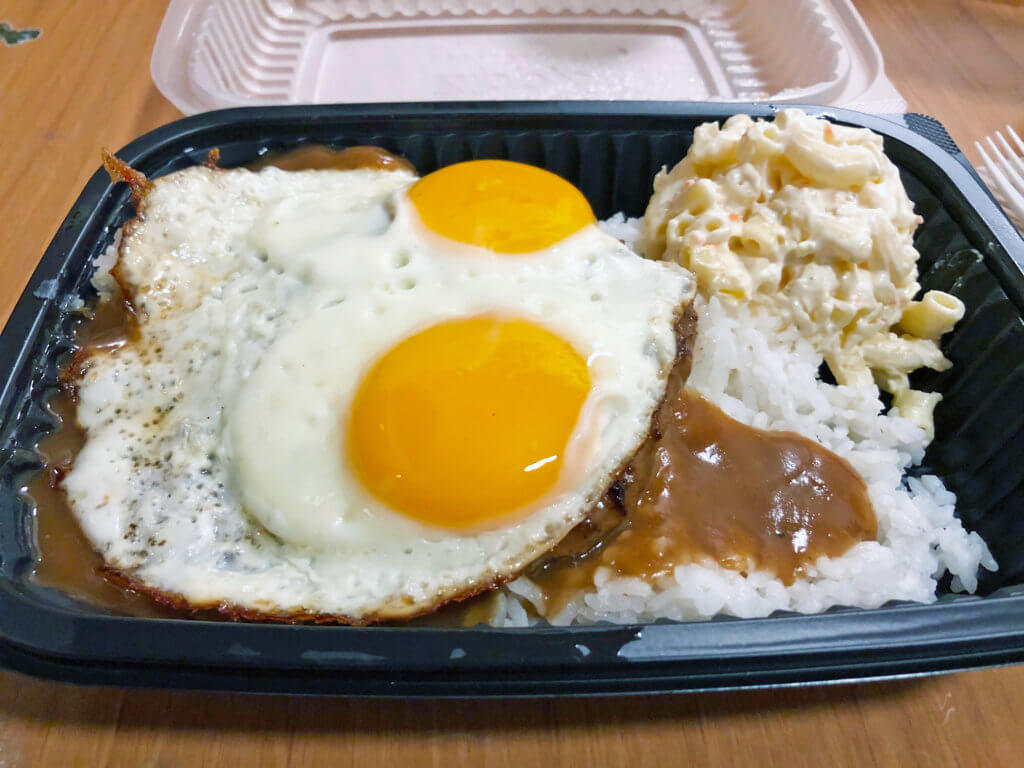 Other favorites for me include their loco moco made with local beef, the Korean fried chicken, chili cheese fries, and the saimin.  The saimin, however, can be hit or miss, as they sometimes cook the noodles into mush.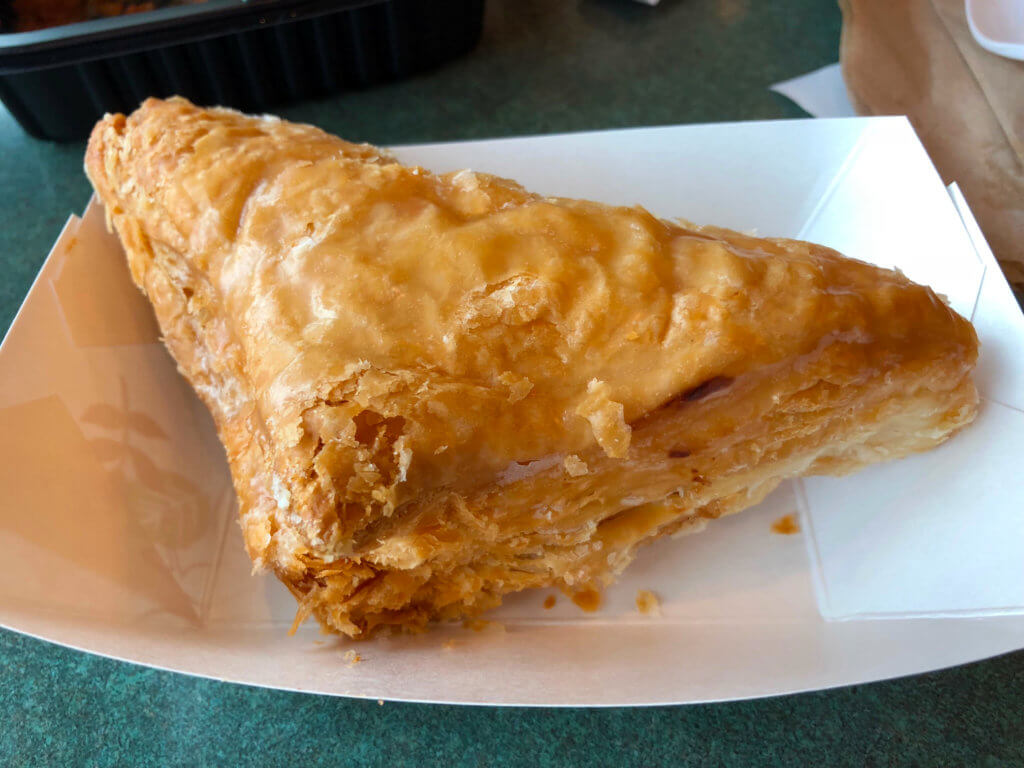 On the Napolean's Bakery side, it's the Apple Napple all day long for me.  Unfortunately, nowadays you can often get one with very little filling.  However, it's still the best apple turnover in my opinion.
Zippy's Coming to the Mainland
Want to try Zippy's and can't make it to Hawaii?  The chain is planning its first location outside of Hawaii.  Slated for opening in 2019, Zippy's plans to open its first mainland location in Las Vegas.  Why Vegas?  Because many residents of Las Vegas came from Hawaii, and it's the most popular destination for many Hawaii residents.
A location in Vegas hasn't been chosen yet, so it's hard to say if a 2019 opening will happen, but we'll see.  Stay tuned for more information.
The Restaurant of Hawaii, Final Thoughts
On your next visit to Hawaii, eat like a local and visit a Zippy's restaurant.  Admittedly, I don't eat here a whole lot anymore, as the prices have gone up in recent year.  But, Zippy's is still a place I like to dine at, especially when I get a craving.  Even YouTube star David So knows what's up.