My recent experience with Hawaiian Airlines sparked a debate amongst myself and two of my AvGeek friends. Both then challenged me to write a post about the issue, so here it is: the Hawaiian Airlines Boeing 717 conundrum.
The Boeing 717 is a familiar aircraft for anyone that flies inter-island with Hawaiian Airlines. It is, after all, the mainstay of Hawaiian's short-haul fleet. In fact, the Airline has 20 of these aircraft in service today, while it has 24 Airbus A330s, 12 A321neo's with an outstanding order for six more, four ATR 42's, and an order for 10 Boeing 787-9's.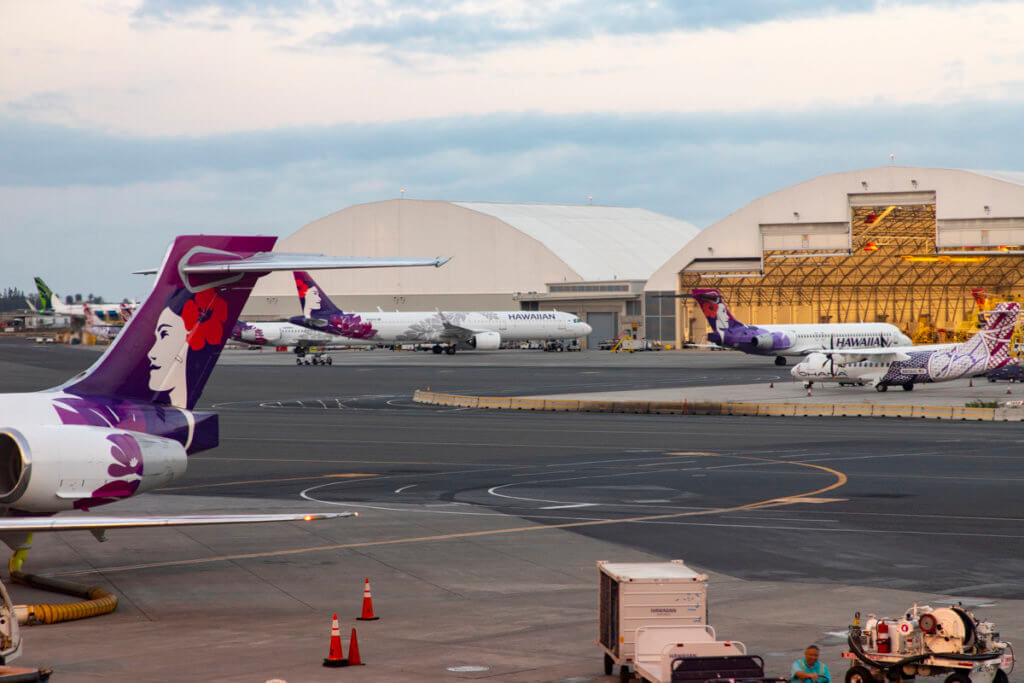 The problem with the Boeing 717's, though, is their age and utilization. Initial aircraft deliveries began in 2001; 18 years ago this year. And Hawaiian runs these planes hard with up to 16 + cycle per day, every day. That's a lot of stress on the aircraft body and engines. Especially since each flight lasts only 20 to 60 minutes and turnaround times on the ground typically lasts under 30 minutes. That's not enough time to let the engines cool and makes for a lot of pressurization cycles too.
So, despite serving Hawaiian reliably and efficiently for nearly 20 years, the oldest Boeing 717s in Hawaiian's fleet are now nearing the end of their lives. And, given my recent experience, I can't say I'm surprised. But I'll get into that more in a future post.
Why the Boeing 717 Works for Hawaiian
So, we know the Boeing 717 is a great fit for Hawaiian Airlines. But why? Well, for starters, the 717 is an efficient aircraft with relatively low operating costs and excellent dispatch reliability. But, perhaps even more important, is it's light and the Rolls-Royce BR715s are incredibly stout engines.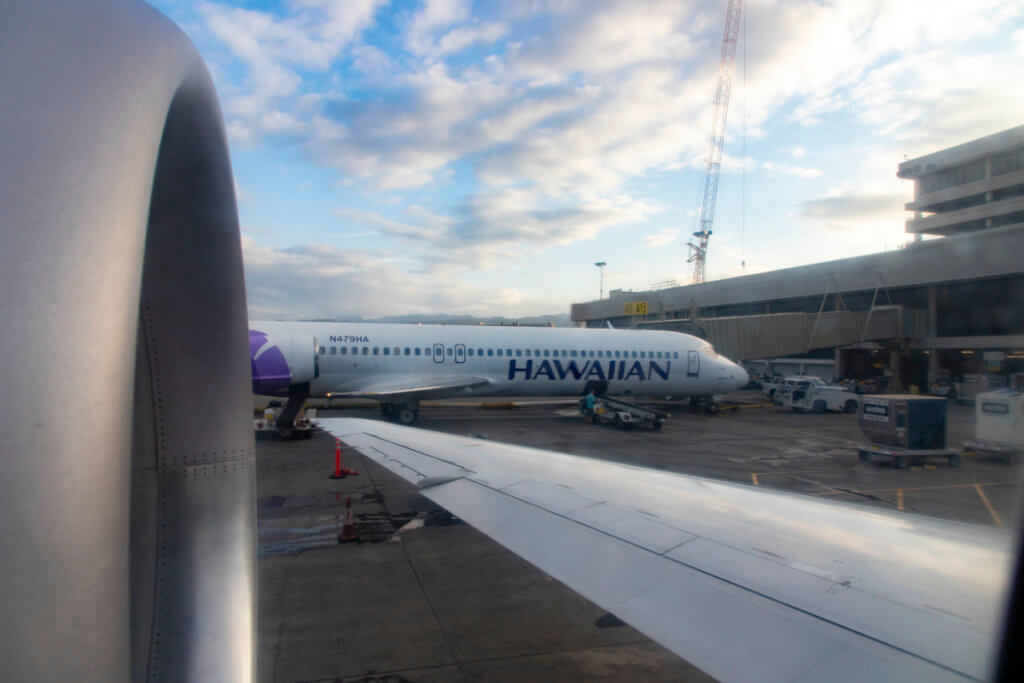 Lightness, in this case, is crucial. Hawaiian's inter-island fleet needs to be light to reduce fuel consumption during take-off; especially since each aircraft will fly at least a dozen segments each day. And remember how those short flight times don't allow the engines to properly cool? The BR715's can handle this with ease. As a result, any aircraft Hawaiian purchases to replace the 717 will need to have these two qualities.
By the way, the Boeing 717 has an empty weight of 67,500 lbs and a passenger capacity of 128. That includes 120 economy and extra space seats, as well as 8 first class seats.
Possible Candidates
With lightness and engine durability being top priorities, we can automatically eliminate the Boeing 737 and Airbus A319, A320, etc. They're far too heavy, and the Boeing 737's CFM engines couldn't handle this flying style, as demonstrated by Aloha Airlines. So what we have left, then, are:
Airbus A220
Embraer E-Jets
Bombardier Canada Regional Jet (CRJ)
Mitsubishi Regional Jet (MRJ)
Sukhoi Superjet
Comac ARJ21
All of the above meet the lightness requirement and are somewhat similar in size to the Boeing 717. However, I do think the CRJ and MRJ are a tad too small. The Superjet and ARJ21 are also longshots thanks to being built by Russian and Chinese owned companies, respectively. That leaves us with the A220 and the E2.
Embraer E-Jets
The largest variant of the Embraer E-Jets, the E195, is the closest in size to the Boeing 717. Weighing in at 63,015 lbs, it's lighter than the 717, though it also holds fewer passengers. Maximum capacity is 124 seats in the dense configuration and somewhere between 100 and 116 seats in less dense arrangements.

MTOW of the E195 is just under 112,000 lbs, which is slightly more than the 717. Range is also better at 2,000 nm, though that doesn't matter anyway. Powering the aircraft is the GE CF34-10E, which is not a geared turbofan and is derived from the CFM 56. For what it's worth, though, Embraer claims a 15-minute minimum turnaround time.
Unfortunately, the E195 has slightly less cargo volume than the Boeing 717, coming in at 897 cubic feet versus 935 cubic feet.
Of course, there's also a newer variant out there called the E195-E2. That one weighs in at around 73,000 lbs and can carry between 120 and 146 passengers. I can't find cargo capacity for the E195-E2, but it's 10 ft longer than its predecessor, so I'm sure cargo volume is a little better too. And, of course, MTOW and range are better (135,584 lbs and 2,600 nm) are better too, thanks to the use of the Pratt & Whitney PW1919 geared turbofan.
Airbus A220
Of the two Airbus A220 variants, I believe the -100 is the best fit for Hawaiian. It weighs in at 77,600 lbs and can carry between 116 and 135 passengers. That makes the A220 a slightly larger aircraft in terms of both passenger capacity and weight.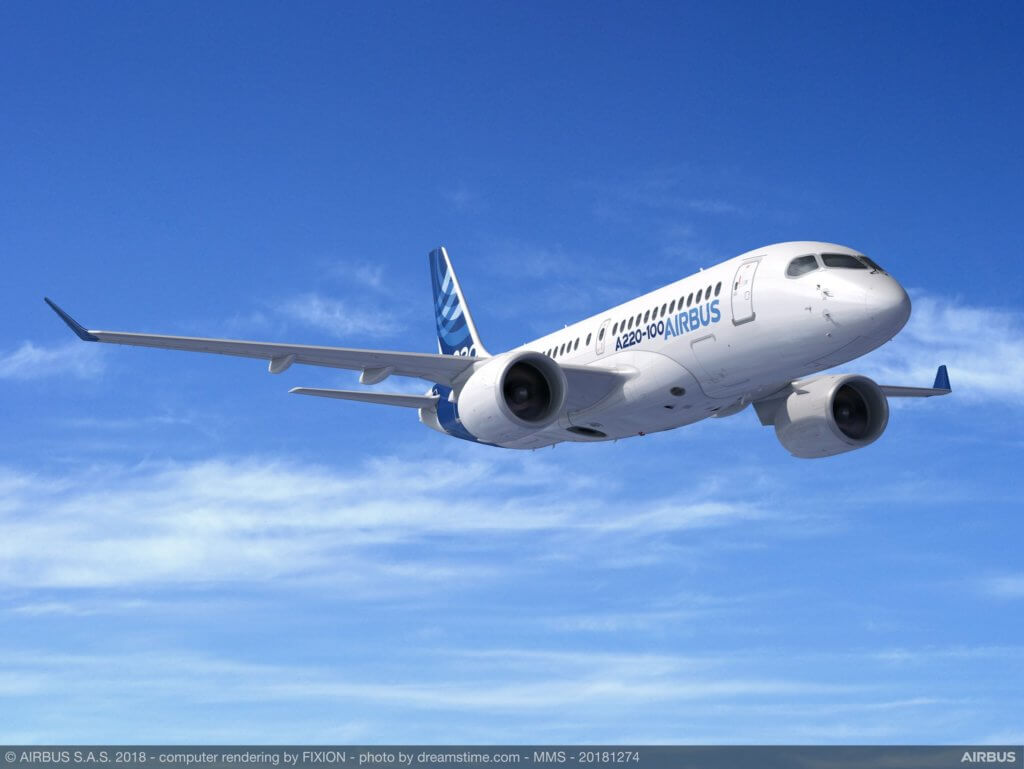 With an MTOW of 134,000 lbs, the A220 can carry the most into the air of the above. However, the cargo volume of the Airbus is, ironically, the smallest of the bunch, coming in at 724 cubic feet.
Range is slightly better than even the E195-E2, but again, not like it matters. Like the E915-E2, the A220 utilizes Pratt & Whitney's PW1500G.
The Best Fit
As much as I'd like to see Hawaiian order the A220 or the MRJ, neither of these are a great fit. The A220 is too heavy and doesn't have enough cargo volume, while the MRJ is too small. As a result, I'm calling the E195, either the E1 or E2 variant, the best fit for Hawaiian. It's the aircraft that most closely resembles the venerable 717 as far as weight and capacities go. And, I do like the 2+2 seating configuration too, having flown a Compass Airlines (American Eagle) E175 a couple of years ago.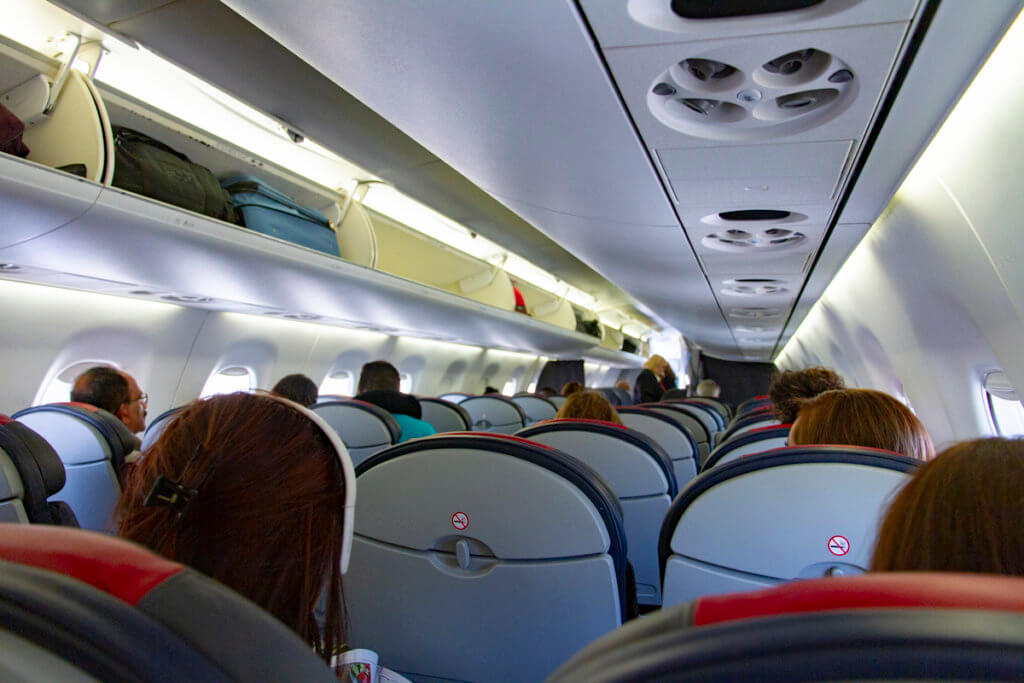 The big question that remains, though, is whether or not the GE CF34 or Pratt & Whitney PW1919 can handle the extreme cycling of Hawaiian's operations. But if Embraer claims a 15 minute turnaround time for the E195-E1, then maybe the CF34 can handle.
The Hawaiian Airlines Boeing 717 Conundrum, Final Thoughts
I'm by no means an aviation expert, and this not a scientific analysis of aircraft. It's just a quick and dirty comparison of what's out there now or will be available in the near future. Of course, Hawaiian doesn't have to acquire a brand new aircraft type either. It is entirely possible that they could replace their 717s with lower cycle ones from Delta as they renew their fleet with the A220.
What do you think DK, Kanani, and anyone else that's made it this far?