Trip Summary: In January, 2013 Delta was offering very reasonable fairs from Minneapolis to Istanbul. My dad, brother and I decided to go to Istanbul when tickets were available under $800. Part mileage run, part tourism, part amateur archaeologist and part bonding experience, this trip involves 3 nights in Istanbul and 2 nights in Athens. Stay tuned as I review Delta's economy comfort product, three hotels, and talk about everything else we see along the way. Turkey and Greece here we come! 
When researching hotels in Athens, I wanted to try something new, so I started my search by reviewing the top hotels in Athens on TripAdvisor. I quickly eliminated the #1 rated hotel, the Ava Hotel Athens, because it did not appear to have rooms available that would accommodate our group size of 3 people. When I viewed the information about the #2 rated hotel in Athens, the New Hotel, I quickly noticed that they had some large rooms that could accommodate the group.

I booked the hotel using hotels.com, where I applied a $215 discount that I had received after staying 10 nights through hotels.com over the past few years, which made the per night cost of the trip fairly reasonable. I was fine paying a premium for a top rated hotel.
Lobby and Check in Process
While the hotel itself was located on a busy street in Athens, the entrance to the hotel was located on the side of the building, which was confusing at first. The lobby was very interestingly decorated with a wall covered in old wood pieces assembled in an artful way. That's the best I can describe it, so I'll let the photos do the talking.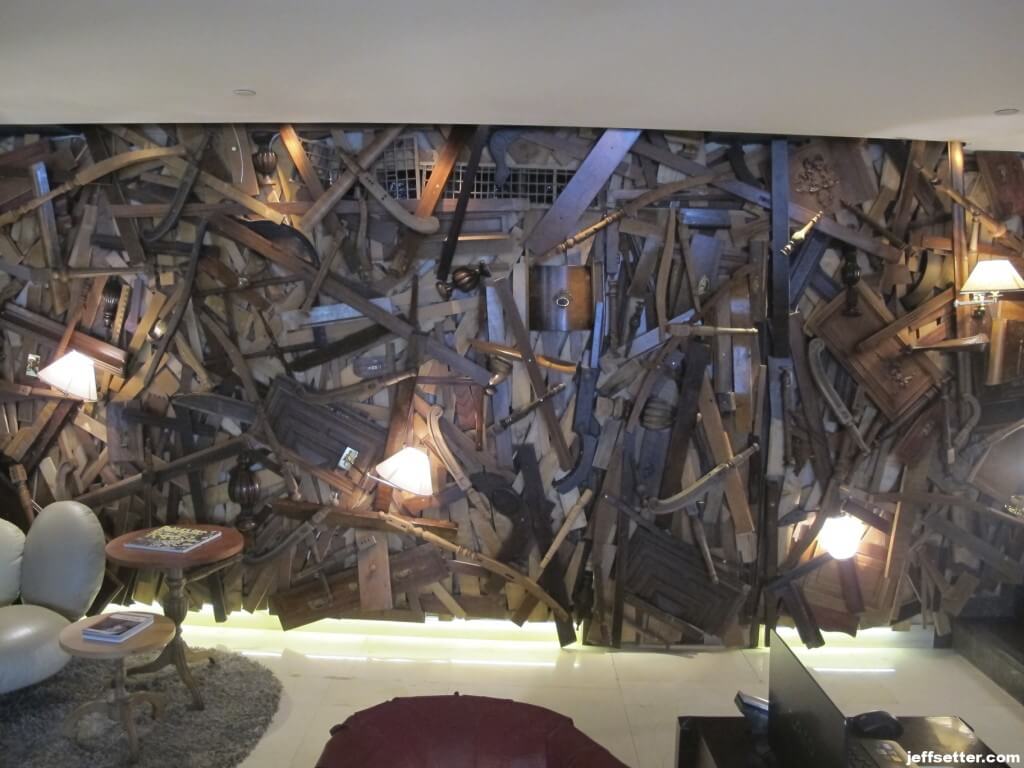 The checkin process was painless and the friendly hotel staff helped us get checked in after just a few minutes and we were off to our room (or so I thought).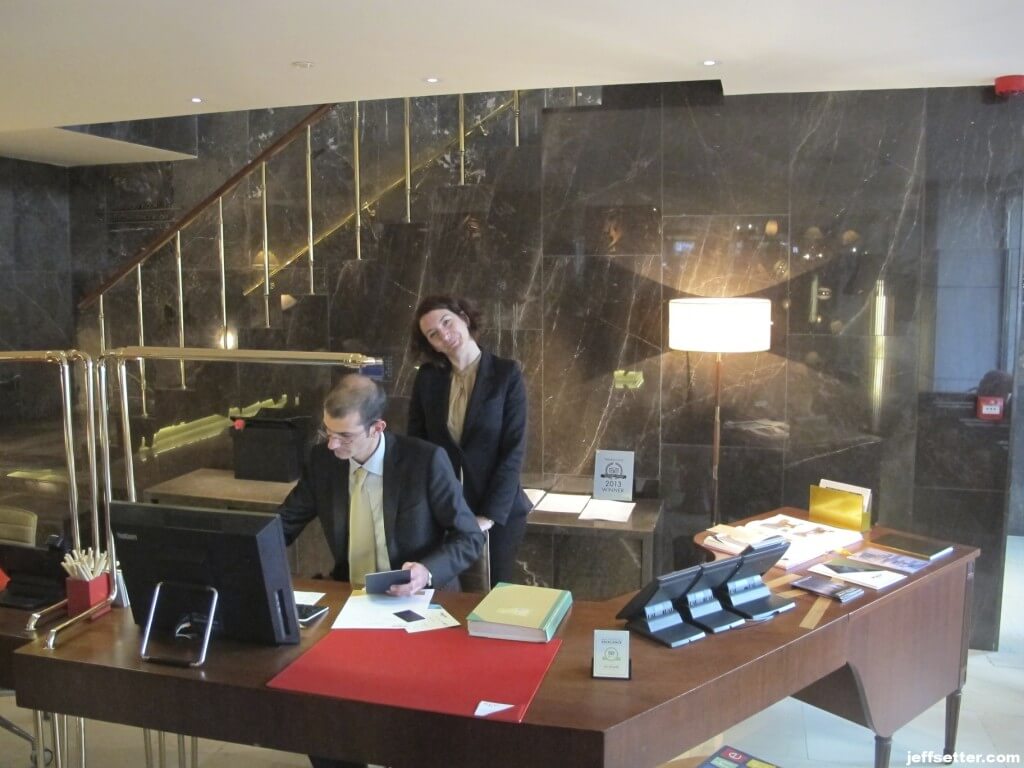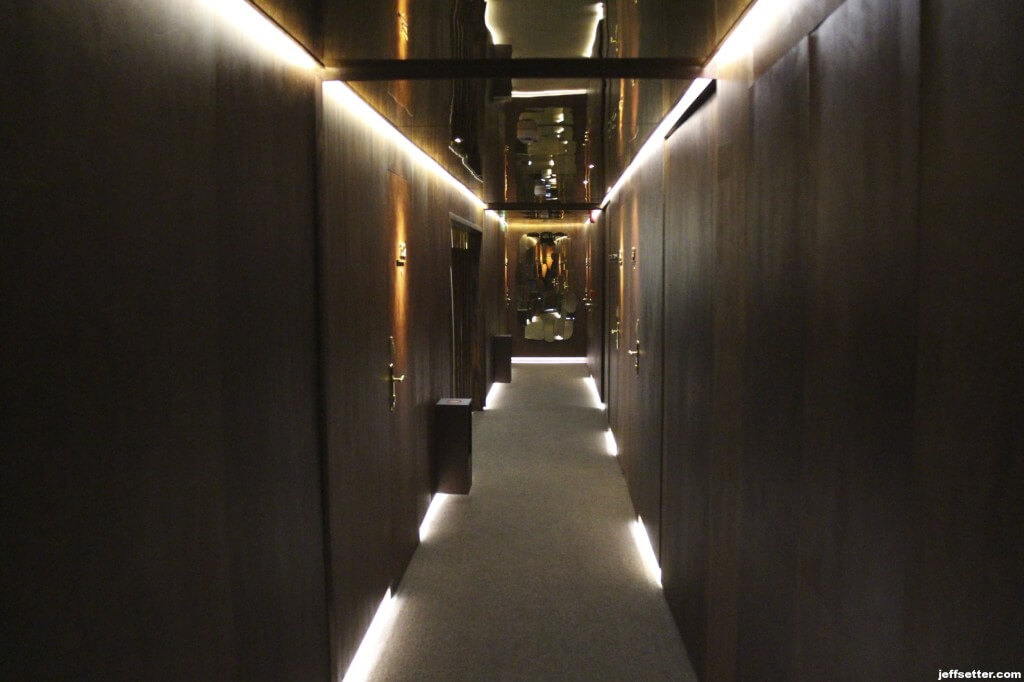 Our First Room at New Hotel Athens
When we got into our room at the New Hotel we found it to be as advertised: Nicely sized rooms (with a door physically separating the two rooms), funky decorations on the walls, and enough room to sleep 3 people comfortably (we could have slept 1-2 more people in reality if needed).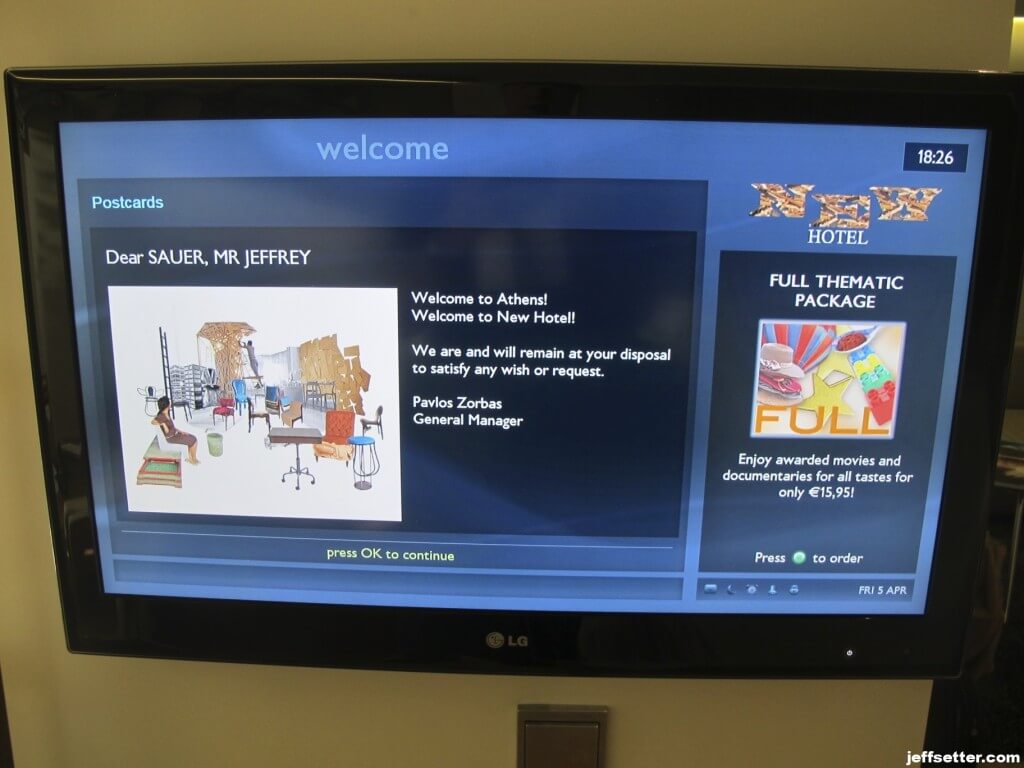 But what we did not notice was the balcony in the room that was written in its description on hotels.com. It turns out that this room did not have a balcony like the description said.
While a balcony may not be a big deal to most people, it is a sacred tradition for my dad, brother and I to be able to sit on the balcony and drink our morning coffee or happy hour in the afternoon. We purposefully chose hotels and rooms based on availability of balconies, so we were disappointed.
I decided to check with the hotel staff to see if there were similar rooms available with a balcony, but not before snapping several photos of the room for the purpose of this review.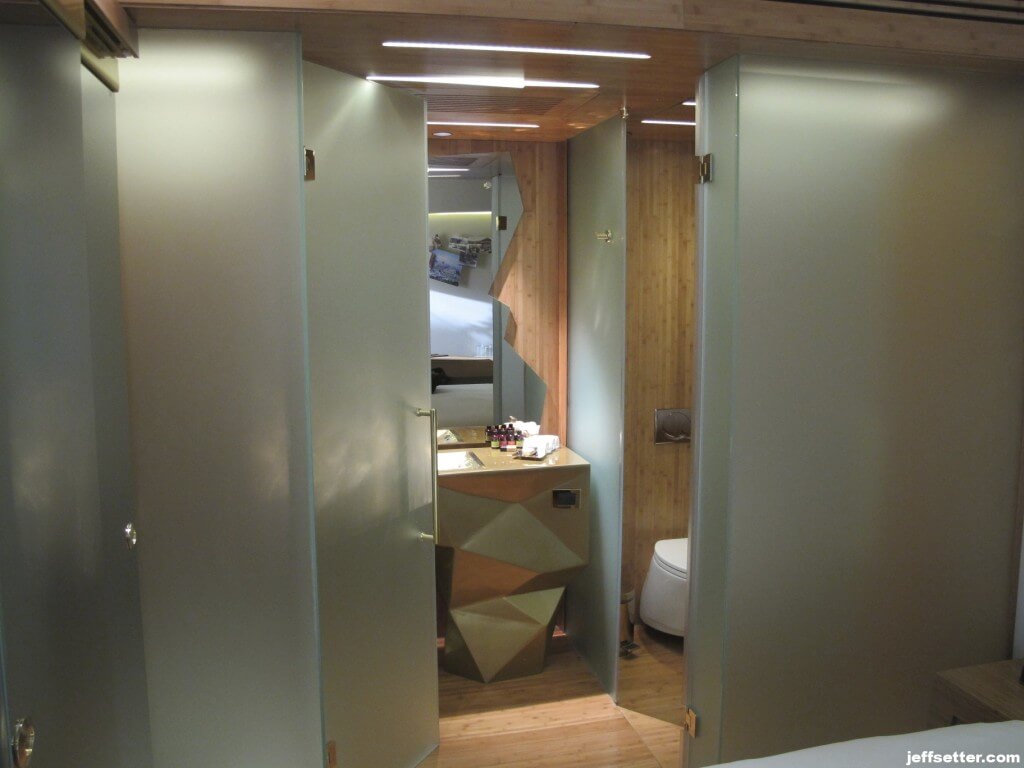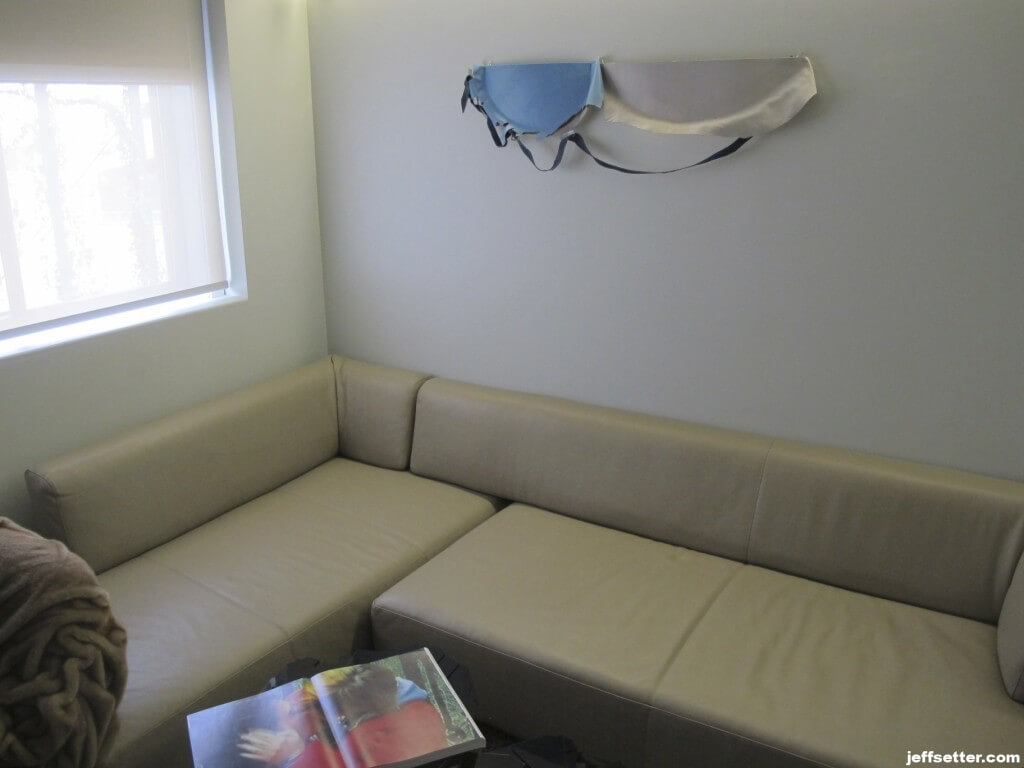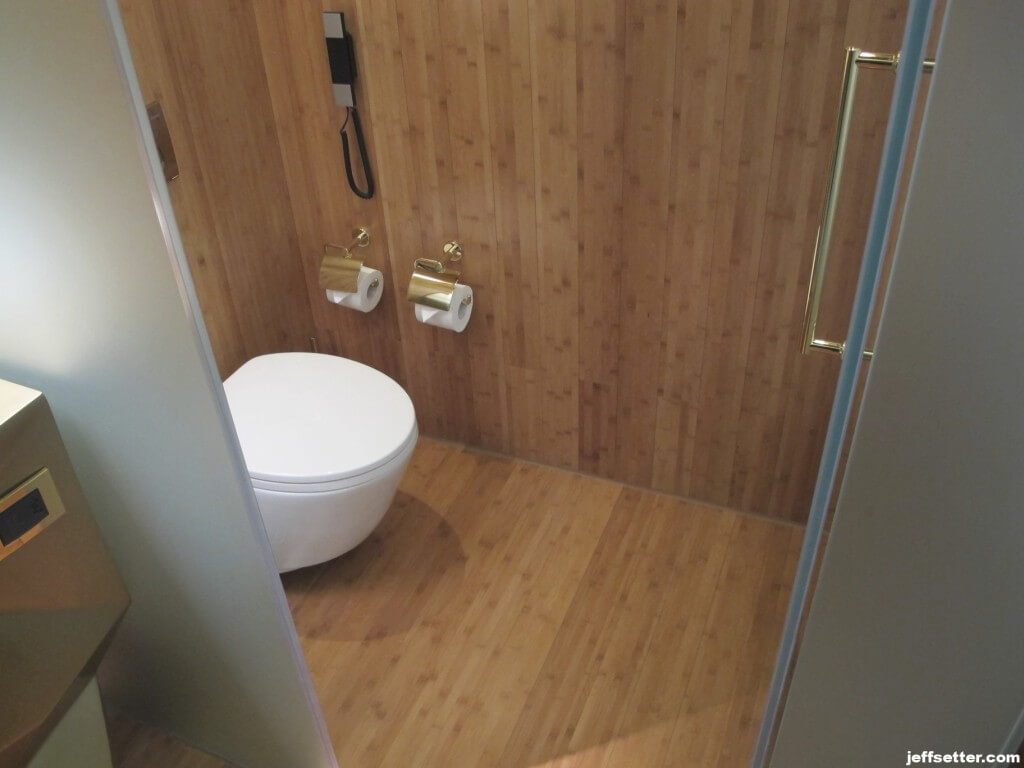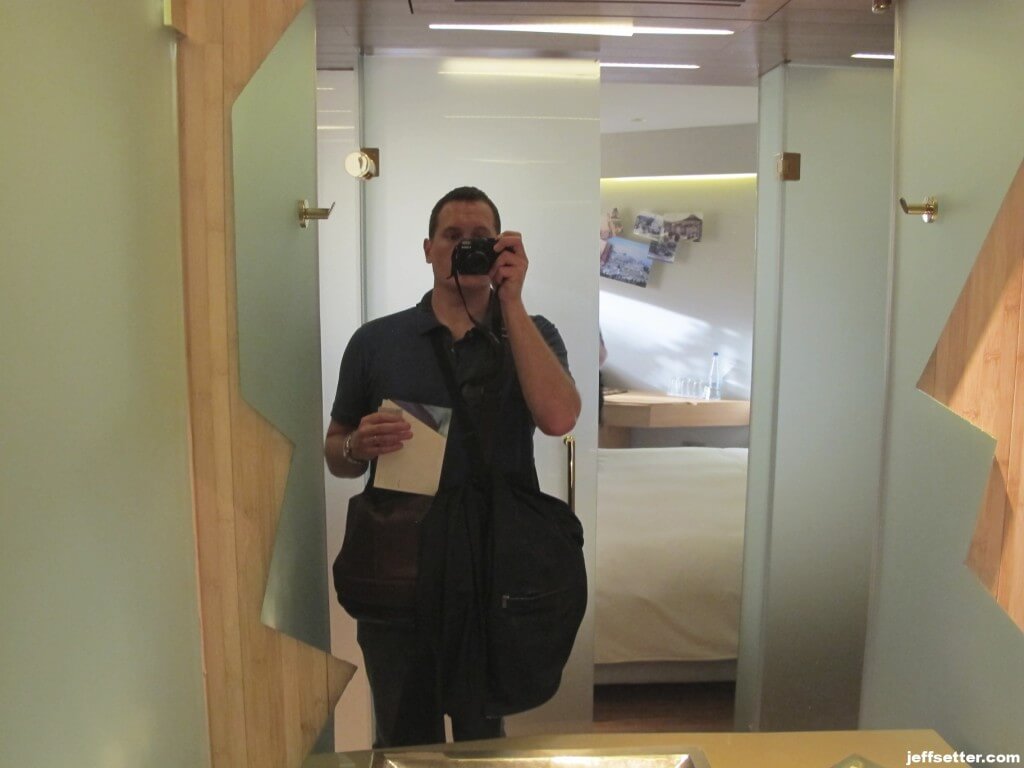 Our Second Room at New Hotel Athens
The staff at the New Hotel Athens was very understanding and accommodating when I came to talk to them about the room missing a balcony. They said that none of the rooms at our level contained a balcony, but they would see if there were other rooms available to accommodate us. While looking over rooms, the General Manager of the hotel came and apologized for the inconvenience and said that they would take care of us.
After searching for a few minutes, they were able to offer us two rooms that were right next to each other (Rooms 307 and 306). This gave us much more space than our original room and was an overall improvement. We gave our dad room 306 to himself and my brother and I shared room 307.
The hotel staff was very professional and accommodating during the entire process and I really appreciate their help in relocating us.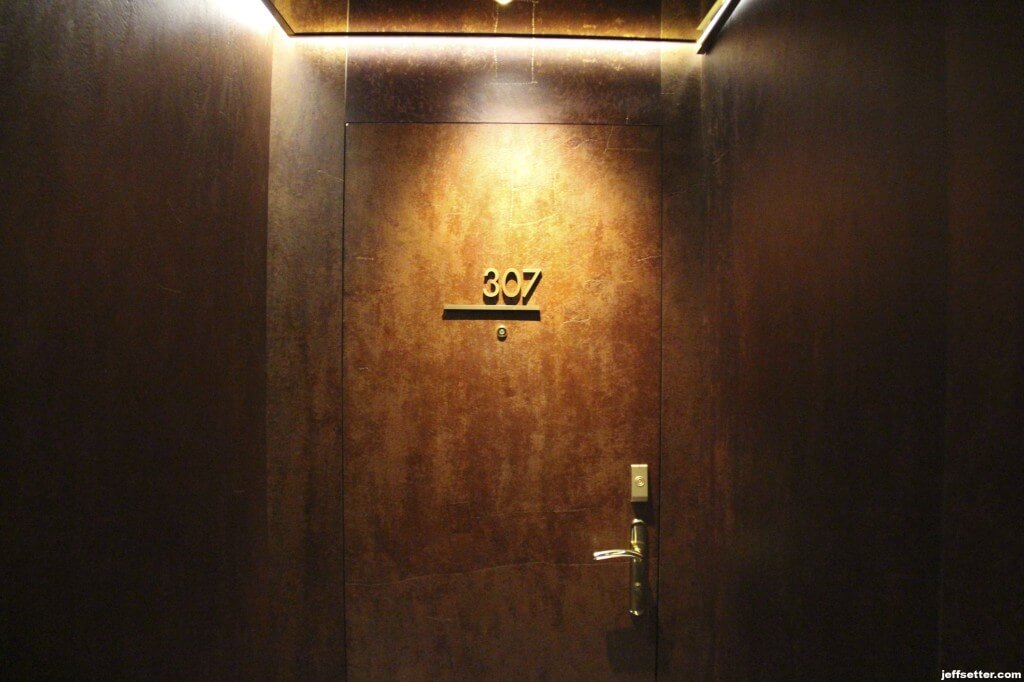 When I got back into the room I took a picture of the floor plan of the hotel. We were originally in room 514 (same layout as 314 on the plan below). It clearly looks like there should be some sort of balcony connected to that room, but I assure you there is not. I still find it odd.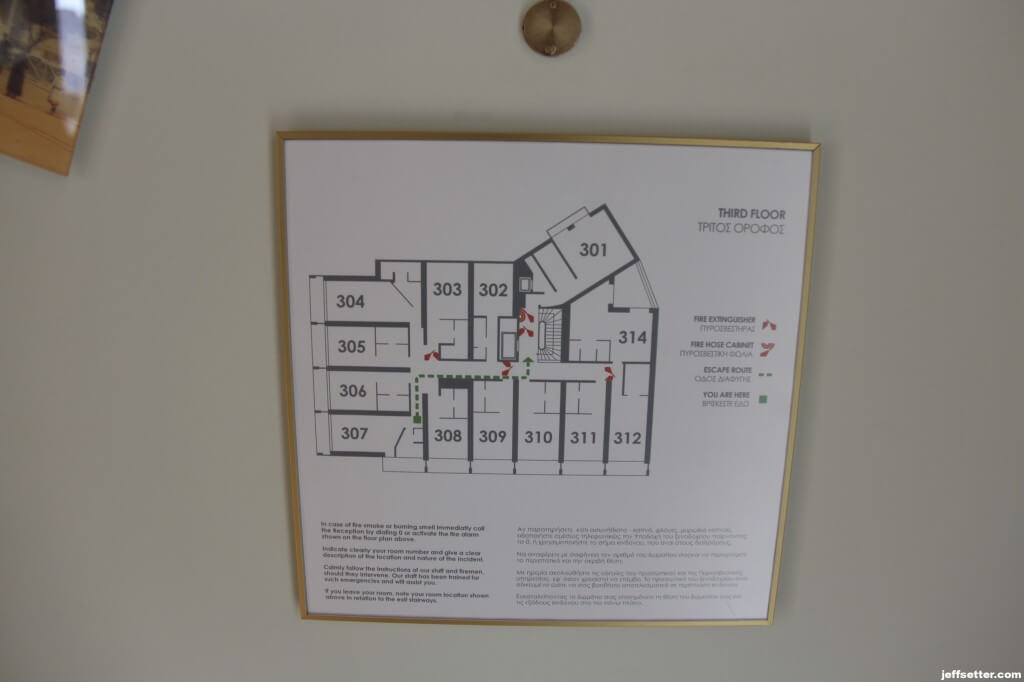 The second room was much like the first when it comes to decorating. My biggest complaint about the room is the way the bathroom is designed. While I didn't take a picture of it, I can describe it. The door to the shower is the same as the door to the bathroom. So, when you walk into the bathroom and close the door, you are opening the door to the shower. When you take a shower, the bathroom is wide open for someone to walk in. When you open the shower, water pours out onto the floor, leaving a wet mess in the bathroom.
While they likely view this as an elegant design that kills two birds with one stone, we all found it to be a very annoying design feature. I suppose that privacy within a hotel room isn't a concern for many travelers, but it was weird for me sharing a room with my brother.
I'm not sure how else they could design that space, but it definitely could be improved.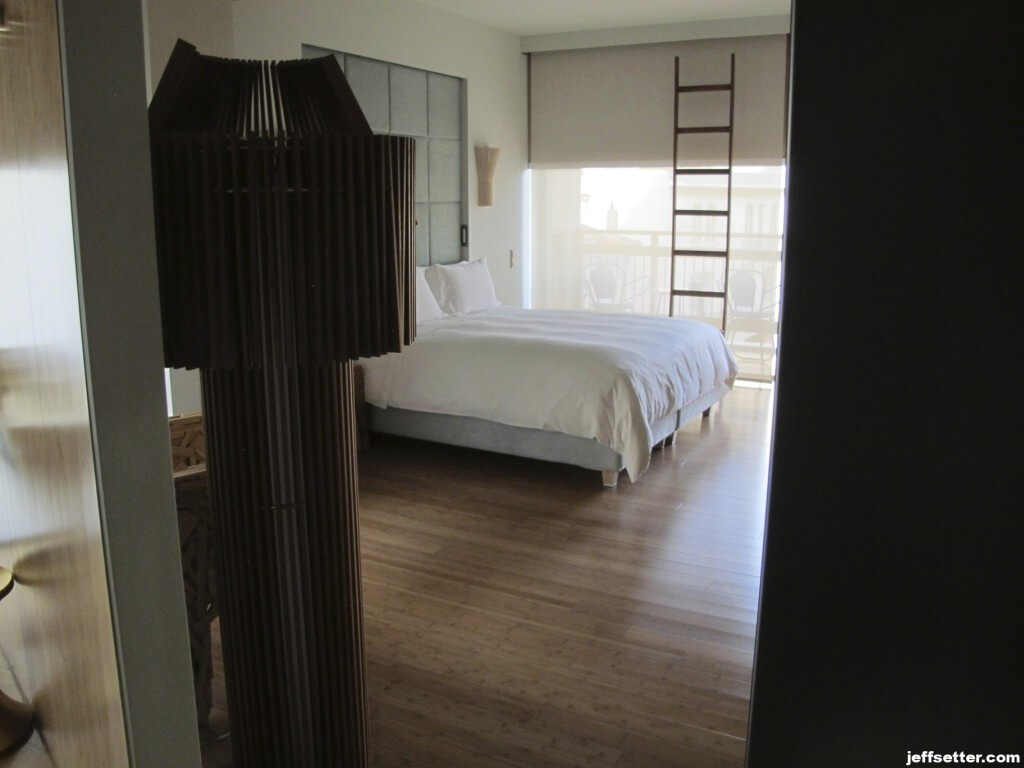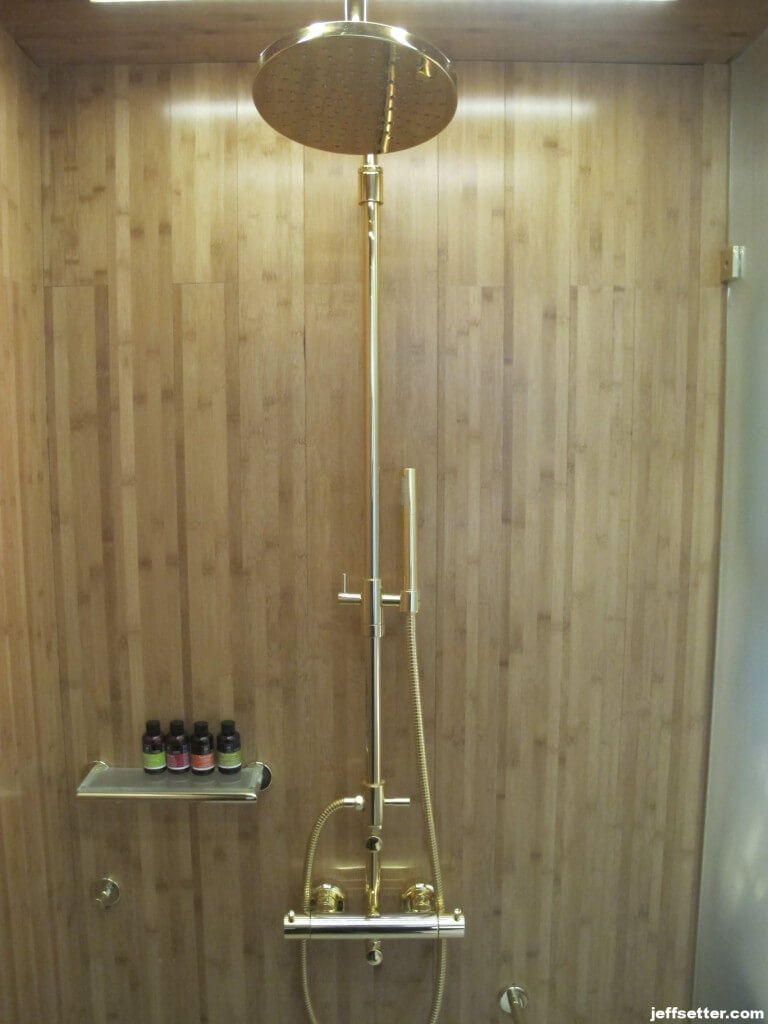 The rest of the room was nice, although not very large. There was enough space for two people, but it did feel cramped at times. Fortunately we had the balcony to use when we needed separation.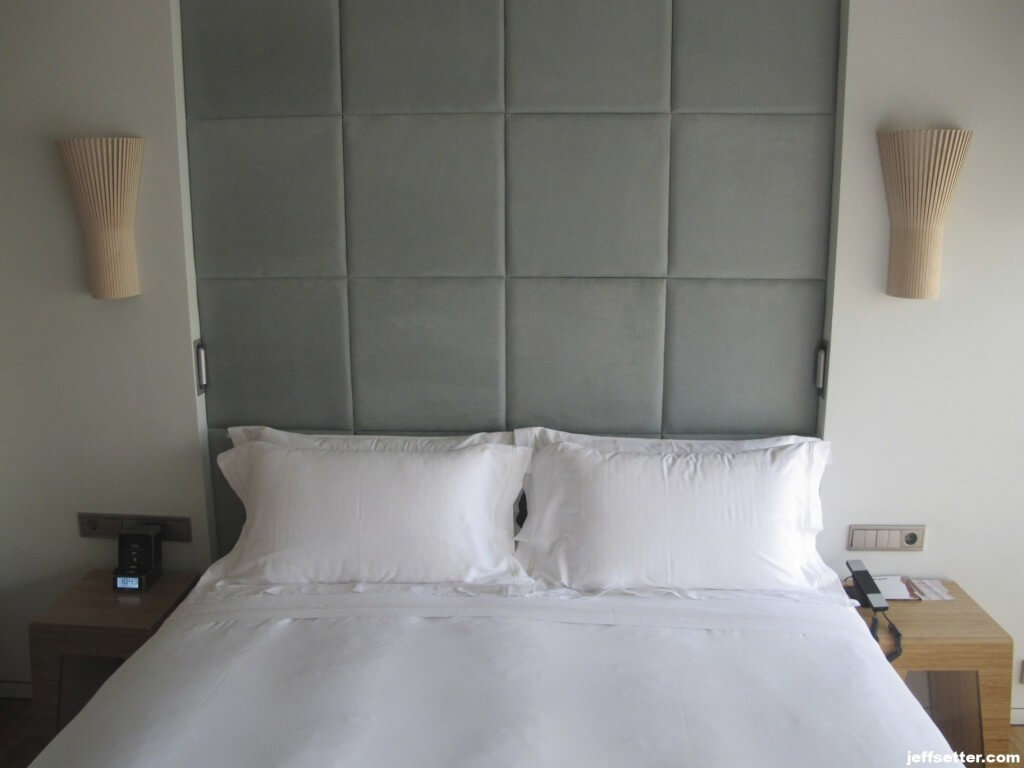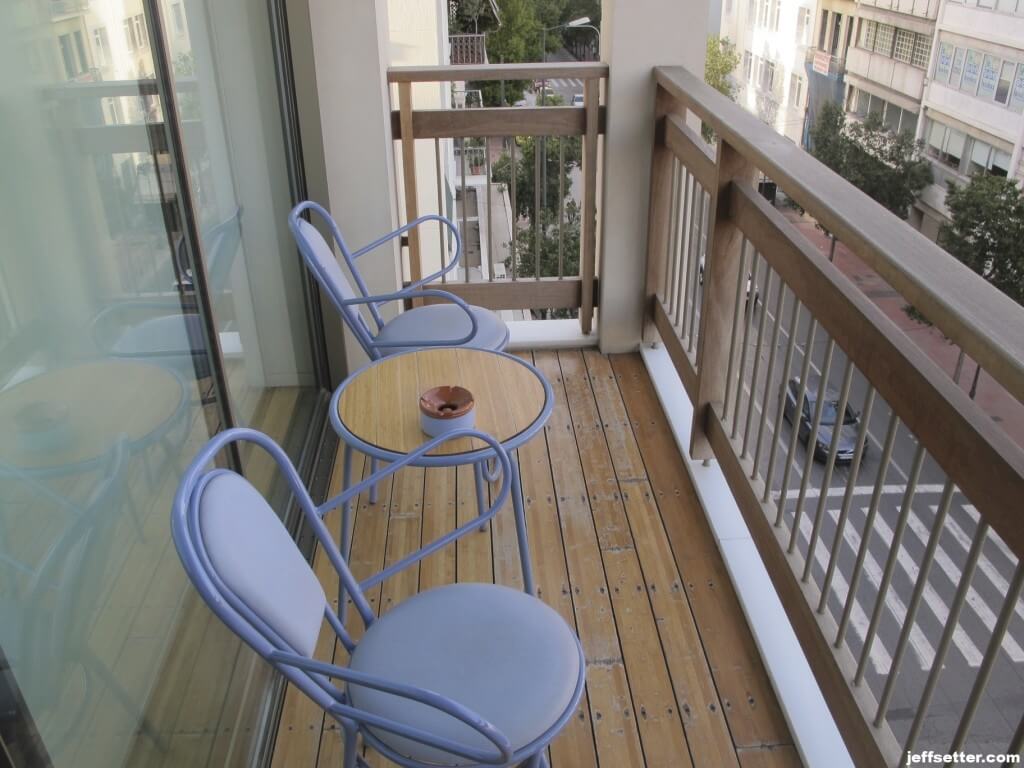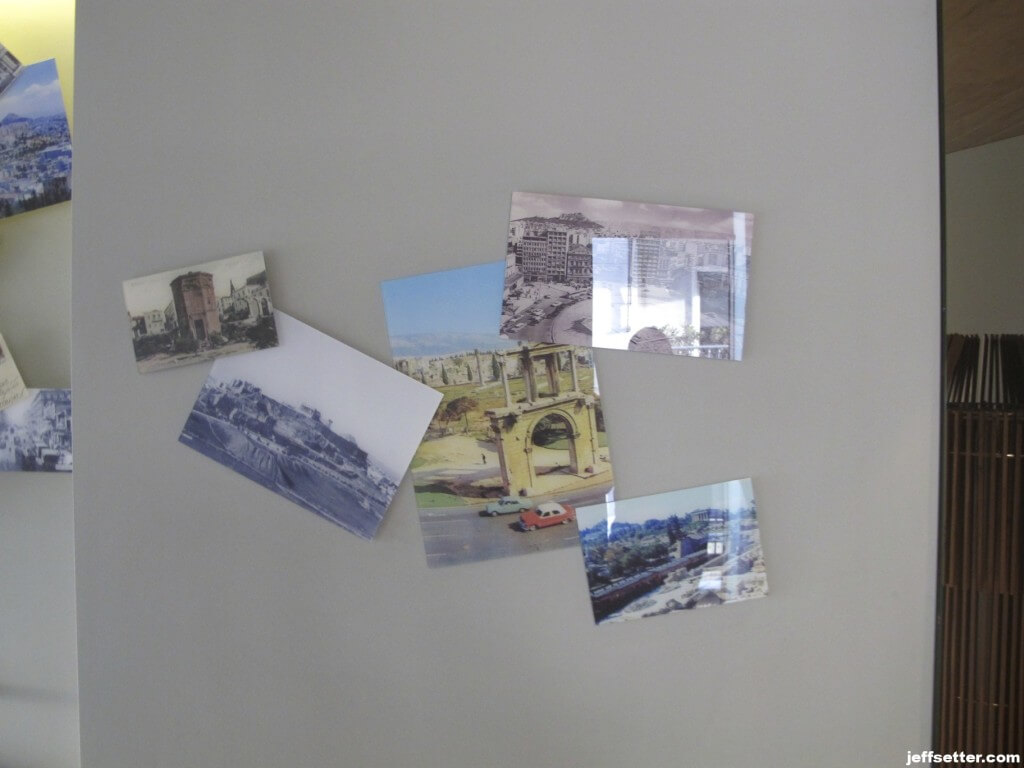 The hotel did give a nice turn down service both nights and offered us candies and snacks as well.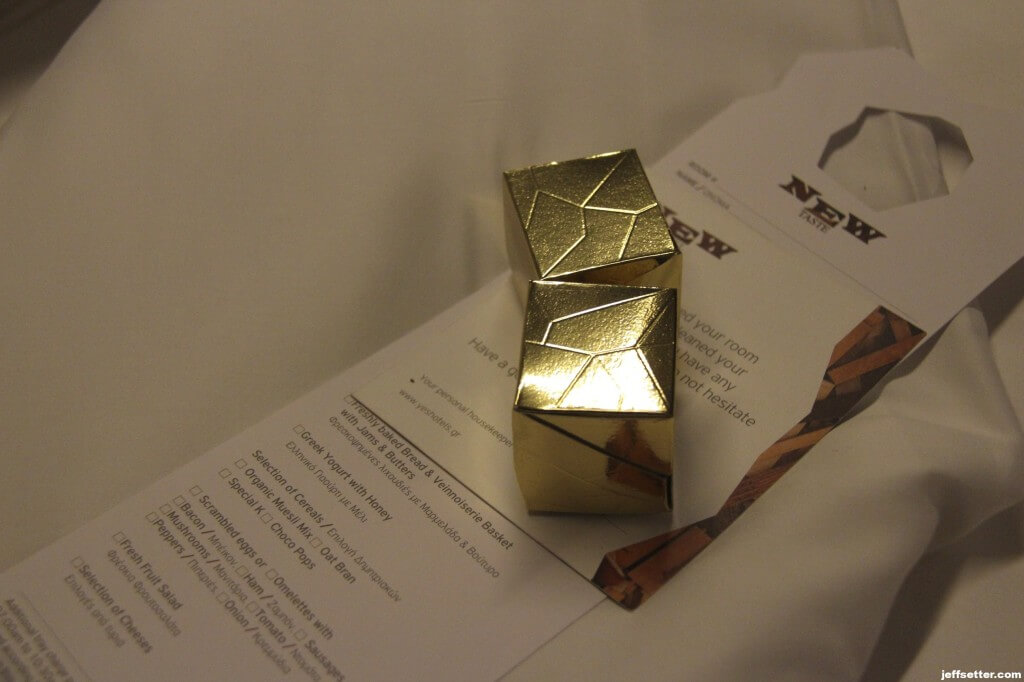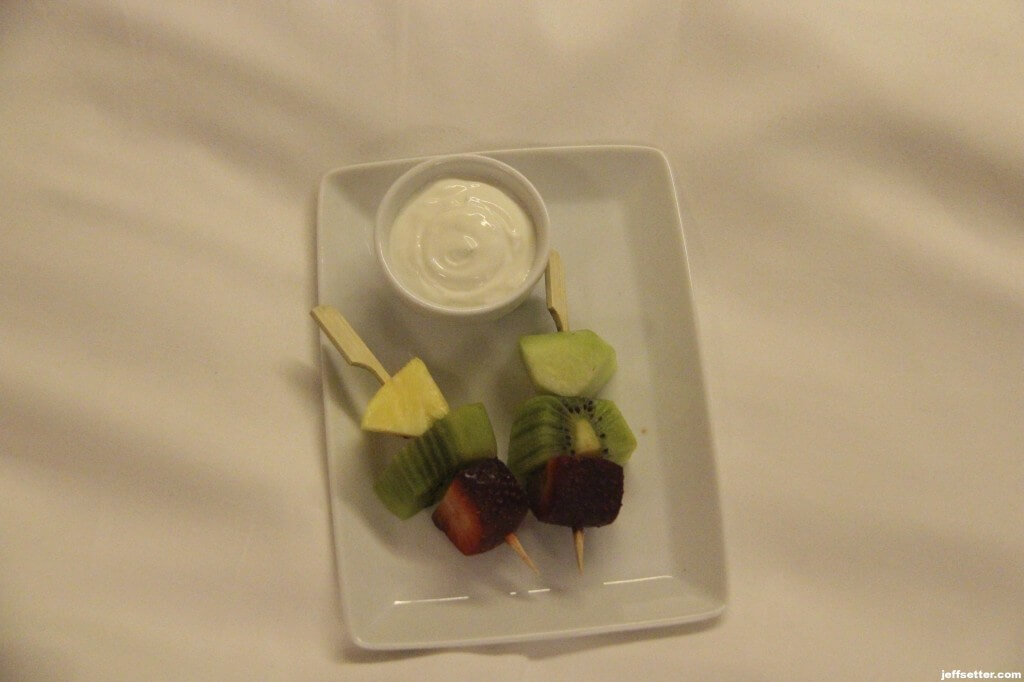 Design and Artwork at the New Hotel Athens
After we had our room situation settled, we walked around the hotel to check out some of the common areas and artwork that I had read about online. The hotel had a very nice central staircase between levels, which we walked down to get to the mezzanine level.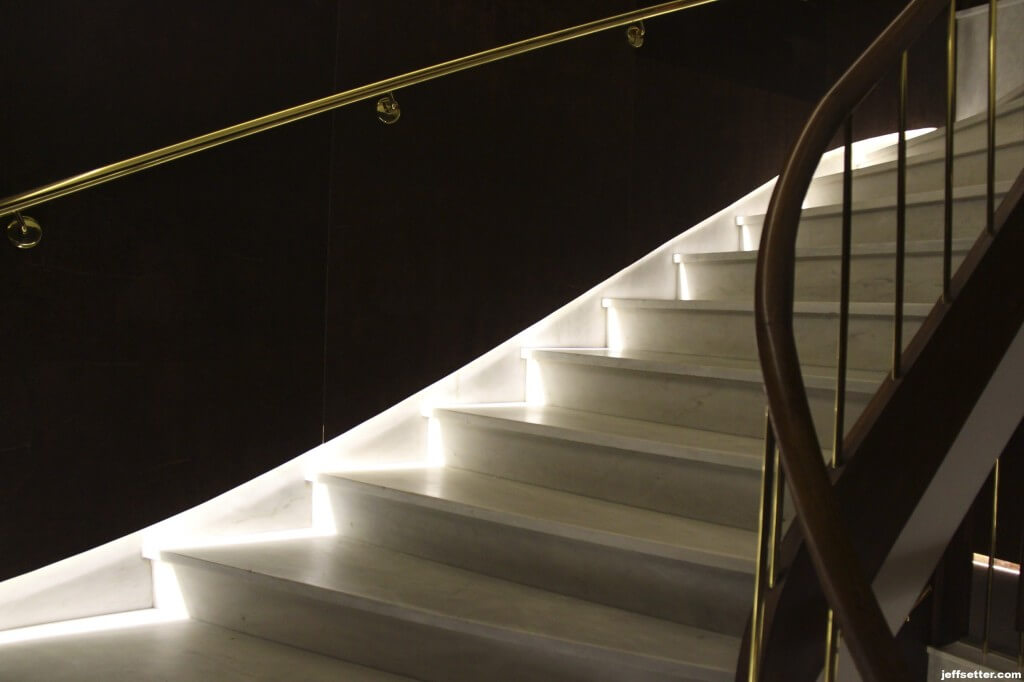 In that level we noticed some cool artwork and decorations that truly made the hotel unique.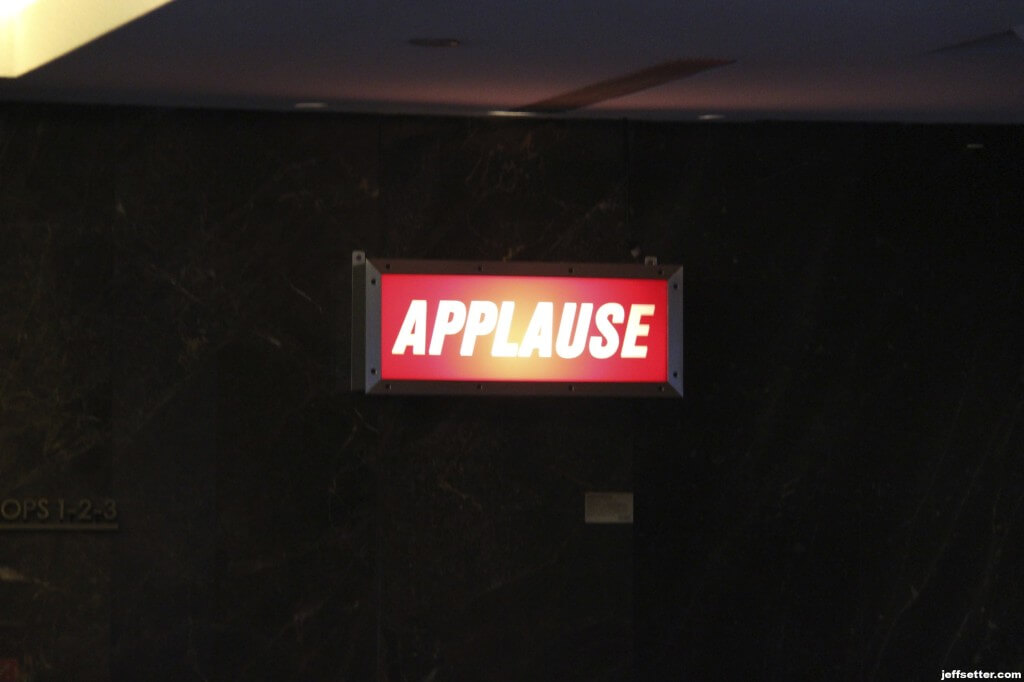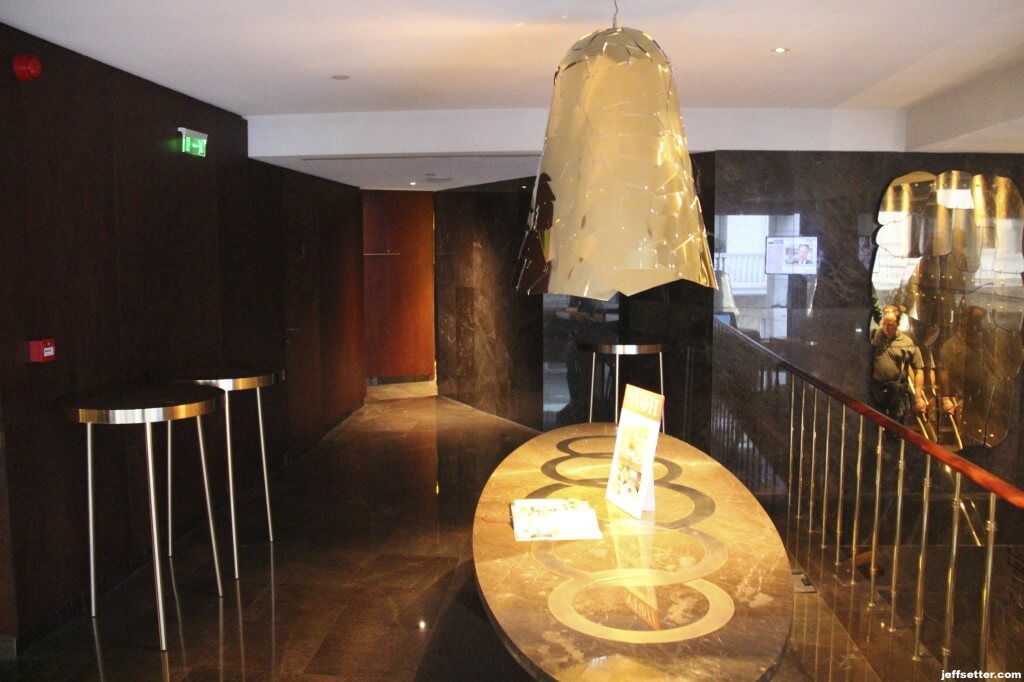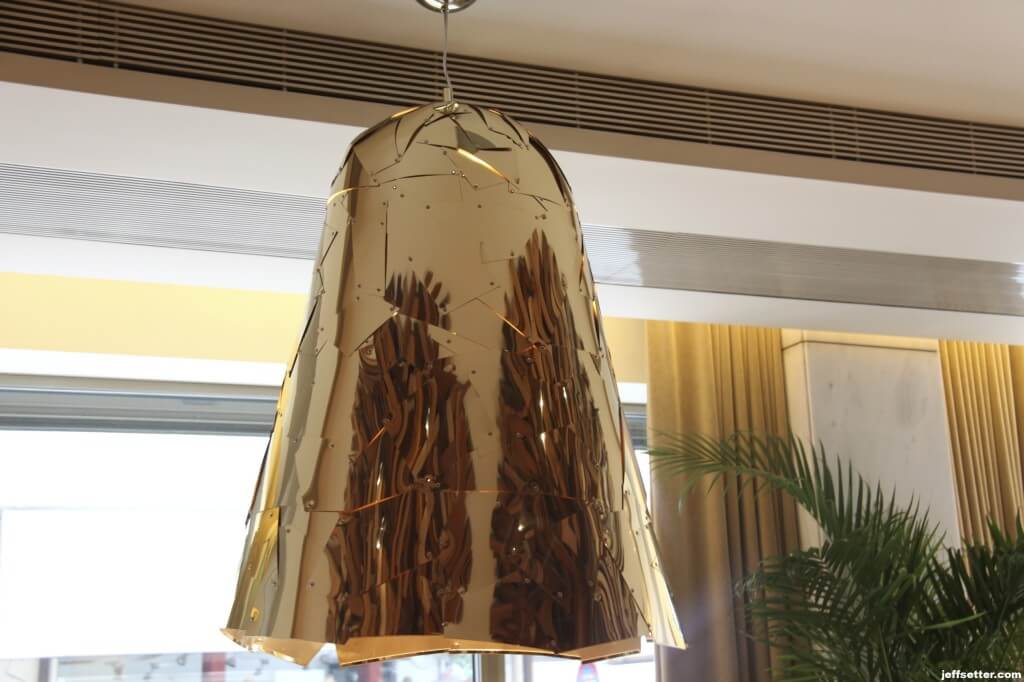 Dining at the New Hotel Athens
Included in our hotel rate was breakfast each morning for all guests. While there were not a ton of breakfast options, we found the baked goods to be tremendous. They were baked on site at the hotel and fresh as could be. I have never had a better croissant in my life!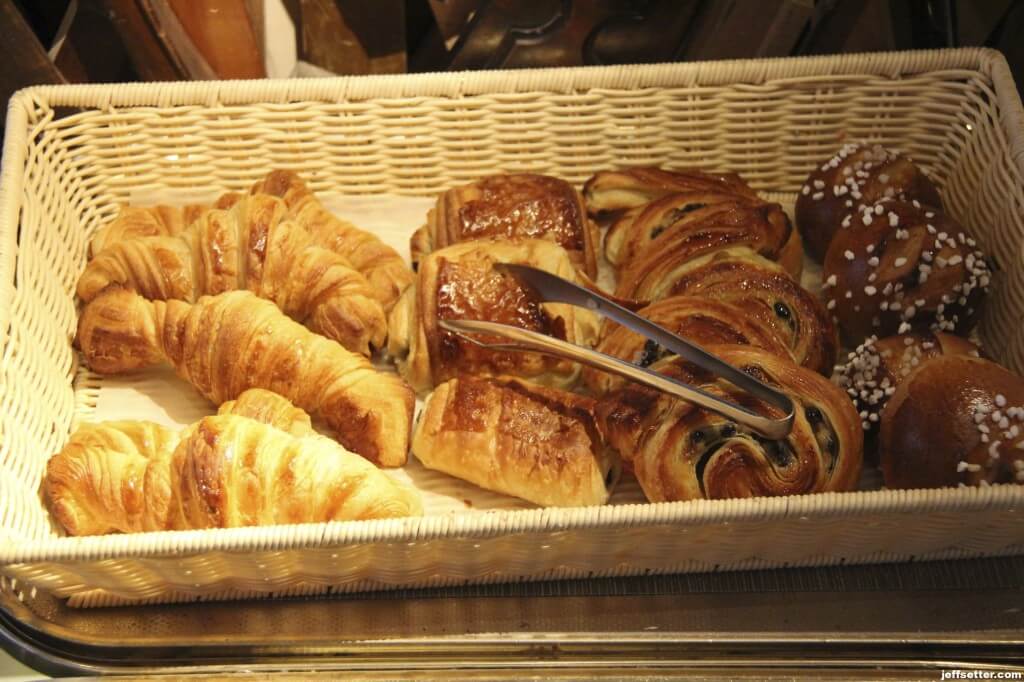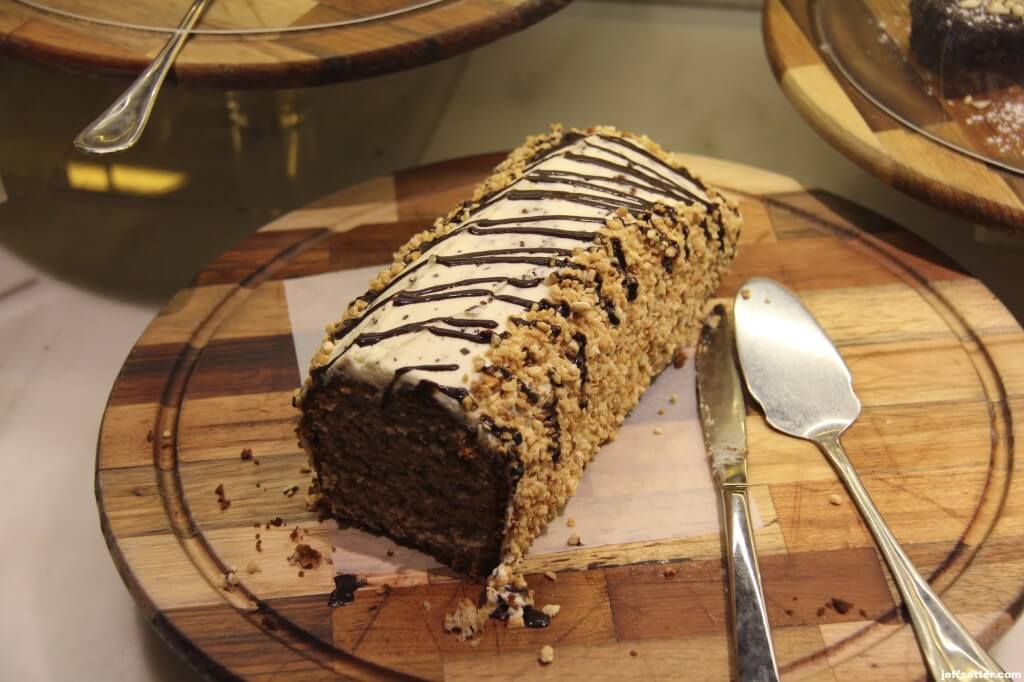 There were also cheeses and yogurt available as well as some hot food options. They also had fresh squeezed orange juice available and it was delicious!
We found the hot food options to be very frustrating, because we weren't sure if they were self serve or should be ordered through the wait staff. While one of us simply went to the hot food station and took eggs, bacon and potatoes, at other times a waiter dished them up for us. There were no signs on what should be done and it was not explained by the staff either.
Another frustrating part of breakfast was that the hotel appeared to have 5 staff members sitting around chatting while we had empty water and coffee cups. It could be that were dining too early in the morning for the staff to notice us, but we found the service to be inattentive on both days. When we did get their attention for water and coffee refills, they acted fast, but at a hotel of this nature we should not have to get their attention in that manner.
Overall Impressions of New Hotel Athens
I can see how this hotel receives consistent 5 star ratings on TripAdvisor. It's cute, artsy and has a fun atmosphere. The bakery is a nice touch and it's easy to get caught up in the surroundings of the hotel and look on it in awe. But that's not really our style, so we actually found some of those features to take away from our overall experience.
The hotel staff was kind and accommodating, the rooms were modern and clean, but I guess I just expected to be blown away from a consistently 5 star rated hotel, and that didn't happen with me at the New Hotel. For the price we were paying for the hotel, we didn't find it to be the great value we were expecting and if we visit Athens again, we would likely try another hotel.
That doesn't mean this hotel isn't perfect for others. If you are into art, flashiness and high quality service, this hotel is for you. If you prefer substance over style, you might want to look elsewhere.
Because of these reasons, I give this hotel a 4 star rating out of 5. Very solid on all ends, but lacked the knock out punch I was expecting.