After paying a visit to the PSU Farmers Market and remembering that Jacobsen Salt is based in Oregon, we rushed over to their showroom to check out their full line-up of salts, honey, and seasonings.
Jacobsen Salt Tasting Room
Jacobsen Salt is an artisanal salt maker producing outstanding flake salts from the waters of Oregon's Netarts Bay. You can order directly from them online. However, if you can, visiting them in-person makes choosing a lot easier. Luckily, there Jacobsen has two facilities: one in Portland and one on The Coast. Naturally, we went to the one in Portland.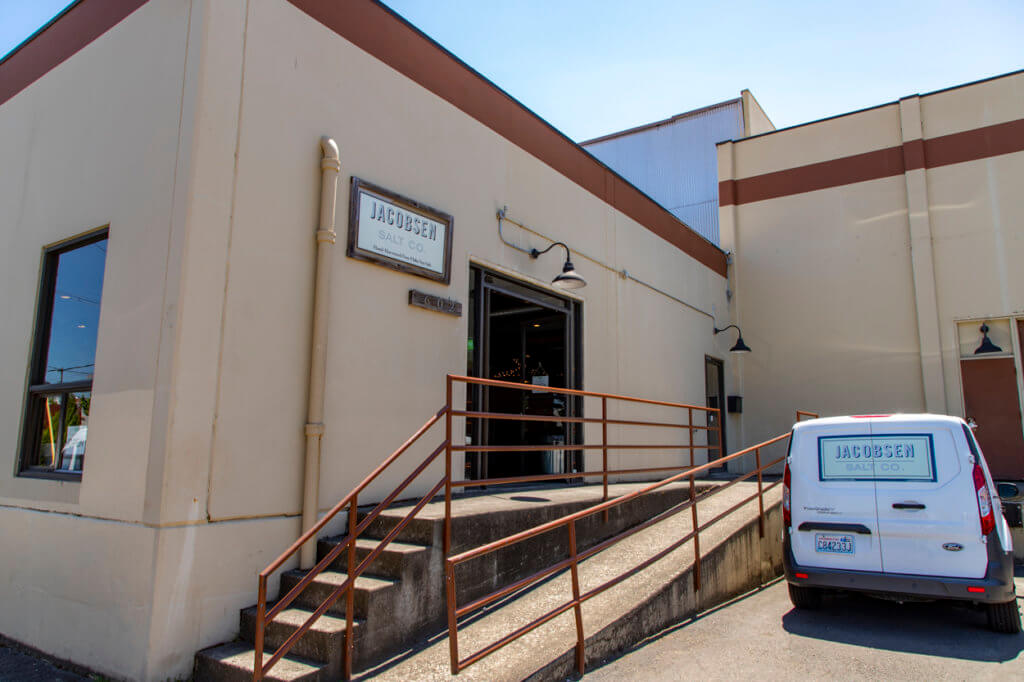 Jacobsen Salt's Portland Tasting Room is in East Portland blocks away from the Rogue Eastside Pub and Afuri Izakaya. Signage is minimal, so keep your eyes peeled as you near the shop, and be prepared to street park.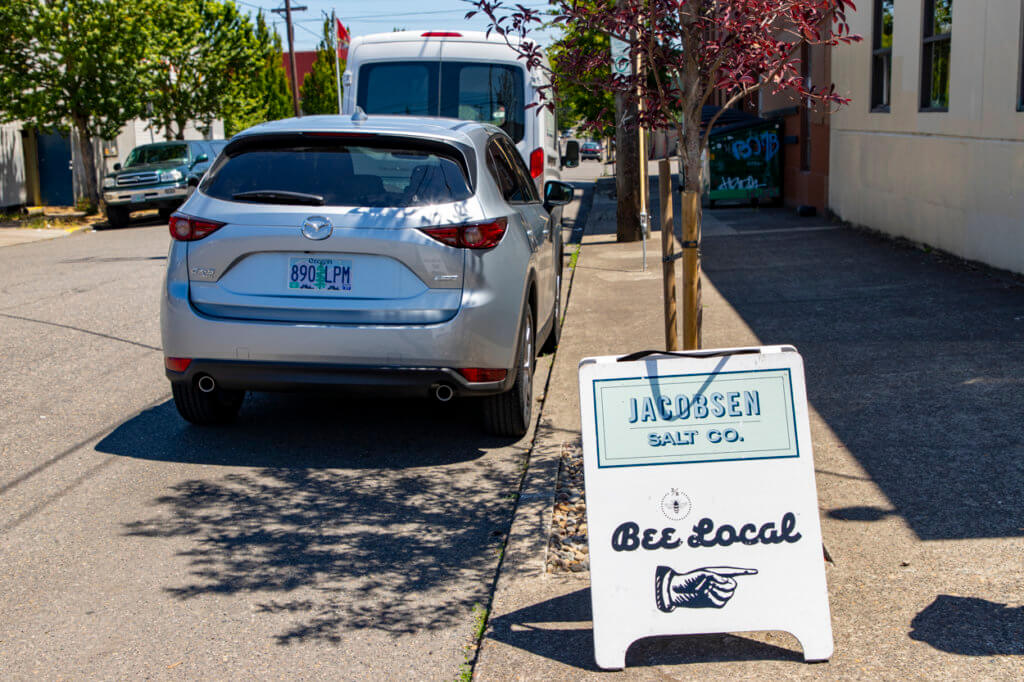 The Salts
Naturally, the bulk of what you'll find at Jacobsen Salt is salt. But, Jacobsen sells more than flake and kosher sea salt. They also have a vast selection of infused salts. What's more, pre-COVID anyway, you can sample every single flavor they offer.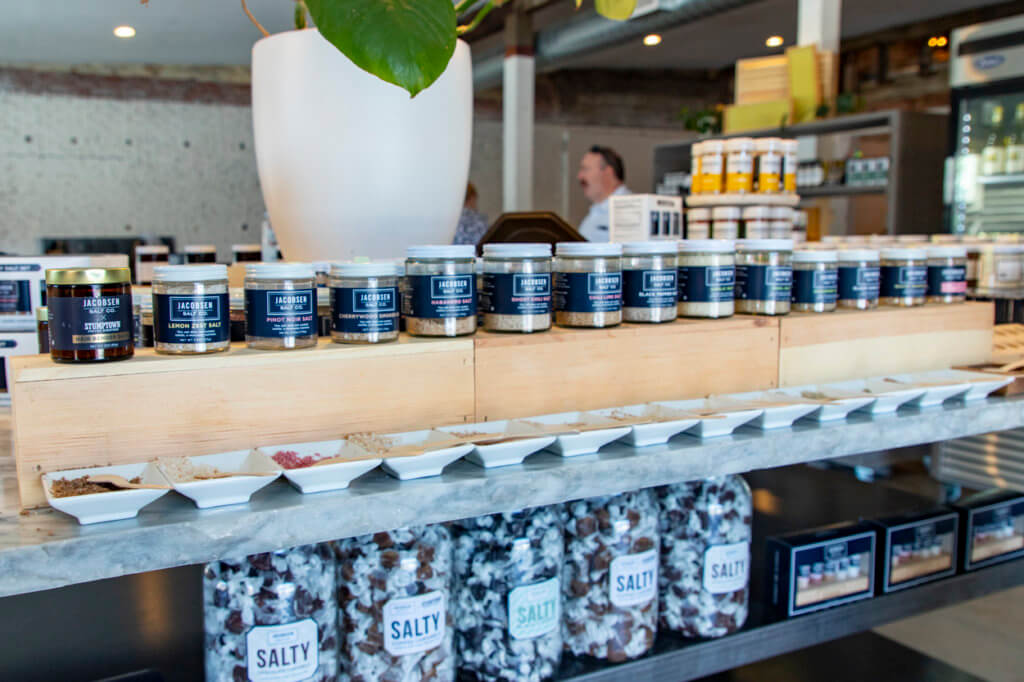 Mrs. Island Miler is a big fan of their limited edition and no longer available Masienda San Pablo Worm & Chili Salt. Me? I really love their Black Garlic Salt. Their smoked salts are nice too, but I prefer the stronger Alder smoked salt from Market Spice.
Jacobsen Honey
Much like their salts, Jacobsen offers a wide variety of honey. These take the form of region-specific honey and single-origin honey. And, like the salt, you can sample them all.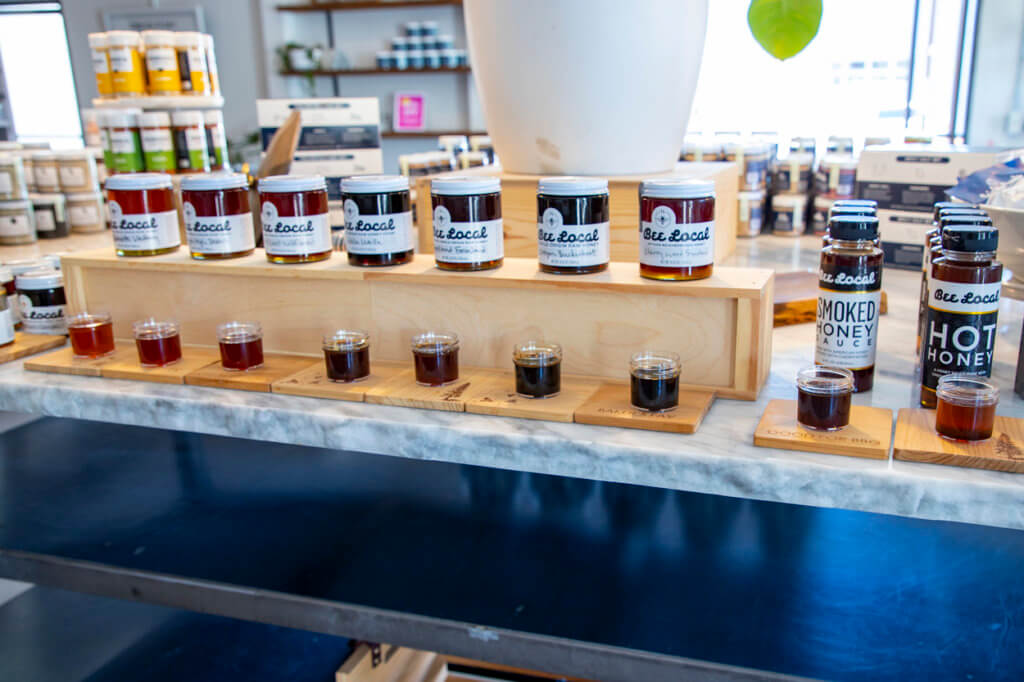 Of their growing line-up of standard and special edition honeys, the Walla-Walla, Portland Farmland, and Willamette Valley varieties are my favorite. The Walla-Walla is particularly interesting, with a thick & chewy texture and fruity, savory, almost burnt-caramel notes.
But, what the wife and I kind of fight over are the honey sauces. The smoked honey sauce has a fantastic balance of honey, acid, and smokey earthiness. If, however, you like spicy food, the Hot Honey Sauce is another item to try. It's similar to the Smoked Honey Sauce, minus the smoke and add the sharp heat of Scorpion Chili.
Jacobsen Candy
A salt company that makes candy? That makes perfect sense to me. After all, what goes better with rich, buttery caramel than salt? The caramel comes in standard and chocolate flavors, while Jacobsen also two different types of licorice. They also used to offer a Honey Nut Candy, but it had peanuts in it, so it was a no-go for me.
Jacobsen Seasoning
One of the newer lines at Jacobsen Salt is its selection of seasonings. At the moment, they have just six including Taco, Ramen, Seafood, Steak, Turmeric Popcorn Seasoning, and Red Chili Citrus Cocktail Salts.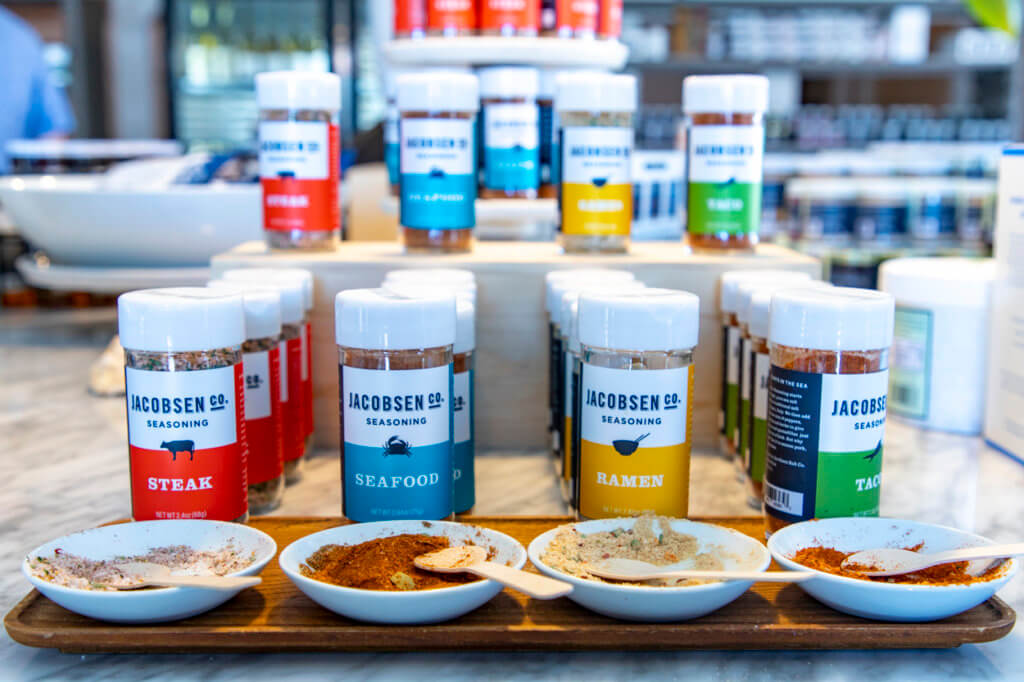 Of all of the seasonings, the Taco and Ramen are probably my favorites. The Ramen seasoning is interesting because it tastes like the seasoning packet from chicken instant ramen but with a strong chili pepper kick. I don't use it for ramen, but for making stuff like ramen fried rice and dips. Yum!
The Taco seasoning is also fantastic. It's so much better than the stuff you get at grocery stores. There's so much more complexity and assertiveness.
The Grilled Cheese Grill
It just so happens that our visit to Portland coincided with the end of the Alder Street Food Cart Pod. So, we decided to check it out. After all, the place was really close to our hotel.
I wasn't particularly hungry, but the wife and I decided to split an order from The Grilled Cheese Grill.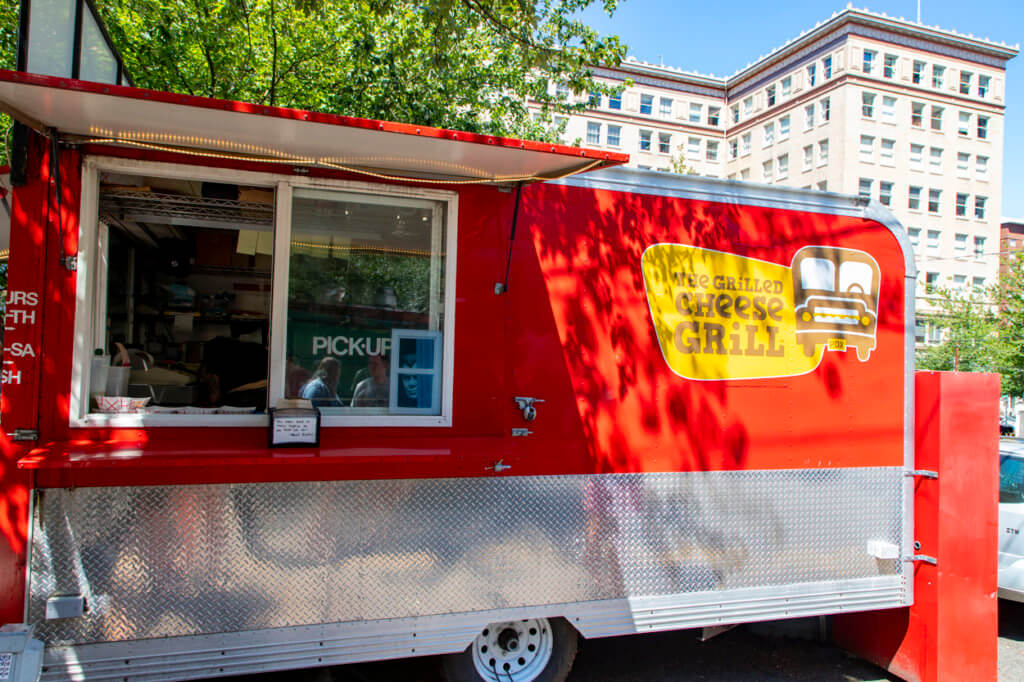 For our order, the wife built her own. White bread with Tillamook Cheddar, tomato, grilled onion, and avocado.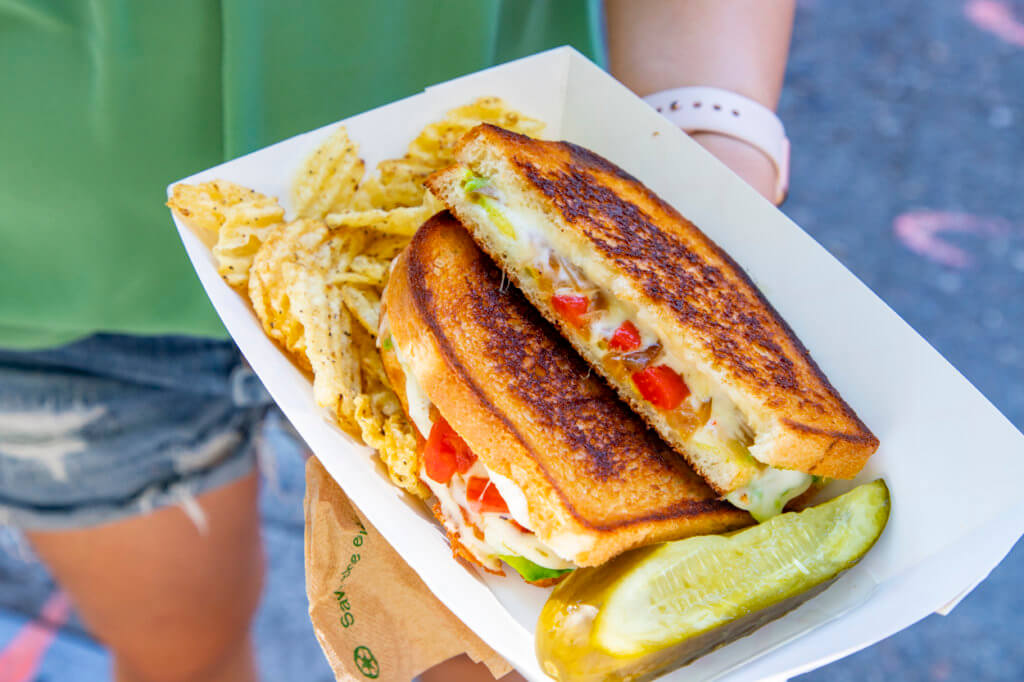 Look, it's a tasty sandwich. But, at nearly $8.00, I could definitely make a bunch myself at home. It's not hard.
Jacobsen Salt + The Grilled Cheese Grill, Final Thoughts
If you love food and love to cook, Jacobsen Salt is someplace you simply have to visit while in Portland. Just imagine all of the possibilities!
As for the grilled cheese, though the Alder Street Pod is gone, you can still visit the Grilled Cheese Grill. They still have a location at NE 11th & Alberta.
Long Weekend in Portland