If you didn't already know, I love pizza. Not just any pizza, though, it has to be good, brick oven fired pizza. And, recently, I found a new favorite pizza restaurant – Pizza Rock Las Vegas.
After my awful pastry at Brioche by Guy Savoy, I jumped back into my Silvercar and headed downtown.
Location
Pizza Rock Las Vegas is in downtown Las Vegas about a block away from the Fremont Experience. It's not a part of Vegas I'm particularly fond of, but for good pizza, I'll chance it.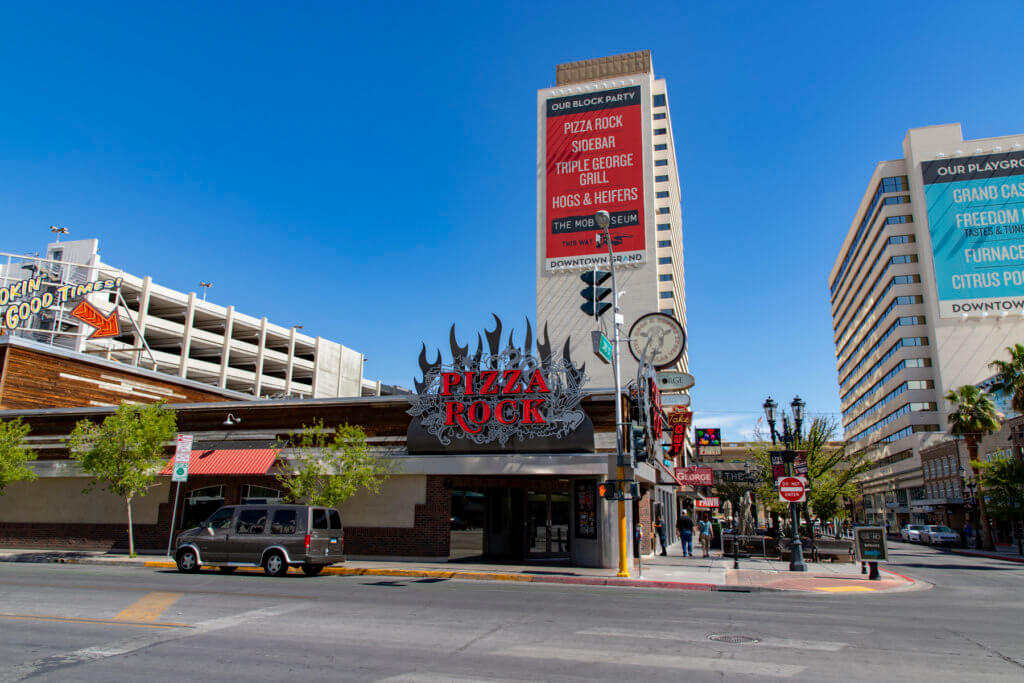 Their website says to park in the Downtown Grand Hotel for validated self-parking, but their lot wouldn't allow to take a ticket to get in. So, I ended up heading to The Cal to park. That ended up being a mistake too since their Sunday rate is $13. Period!! WTF?!
I was a bit early, even after walking, though, so I ended up The Beef Jerky Store to restock on Chamois Mango ?. Then, I took a stroll around Fremont Street a bit, which was interesting. I don't know what people see in this area because it's ghetto as hell.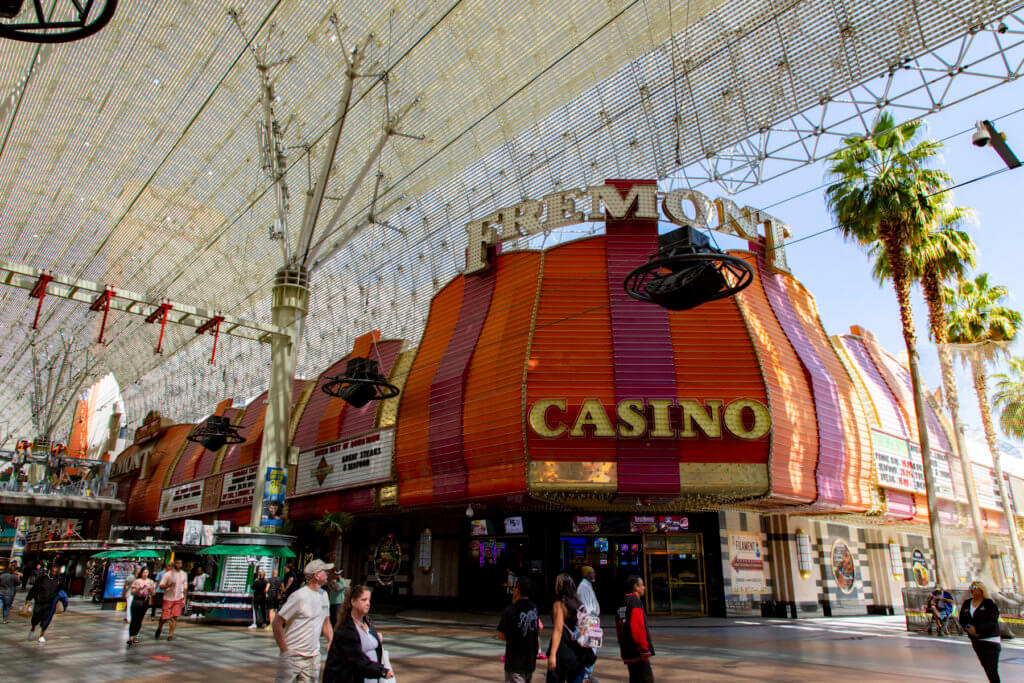 Ambiance + Service
I went in when Pizza Rock first opened, which probably made me look like a crazy person, but whatever. The host and my waiter were very friendly and accommodating, so at least I didn't feel like something was wrong with me ?. It's worth noting that the restaurant has a takeout counter next to the entrance, while the dining room is decked out in a rock n roll motif. There's even a big rig truck inside.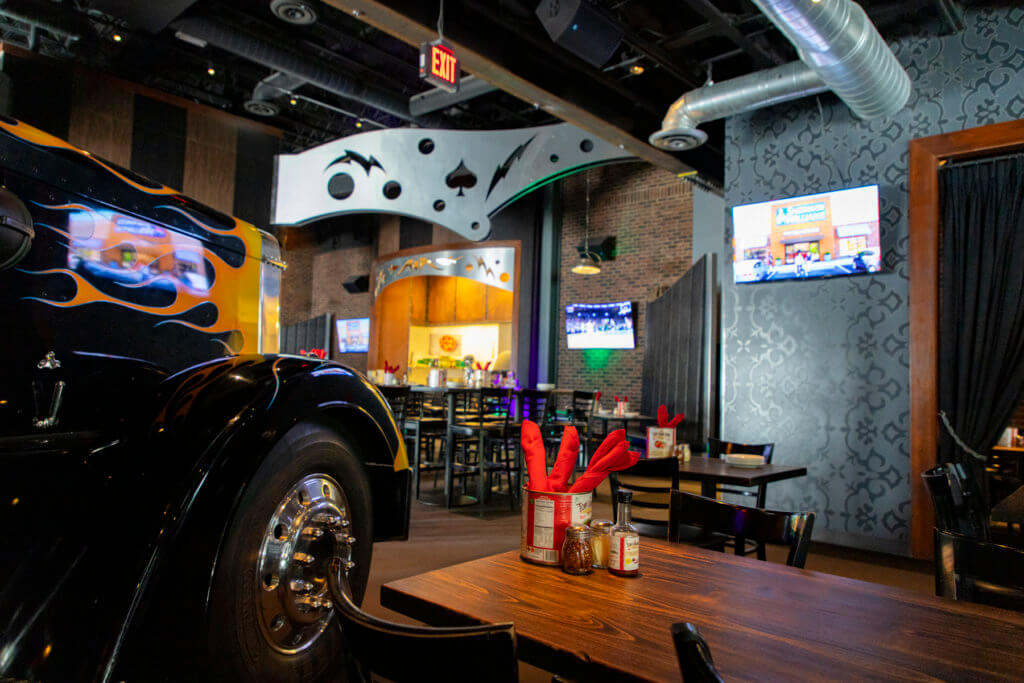 To be honest, I'm not really a fan of the restaurant's decor. What makes it even more odd is that the table is setup like a standard pizzeria, which makes sense, but doesn't match. But that's not what's important here.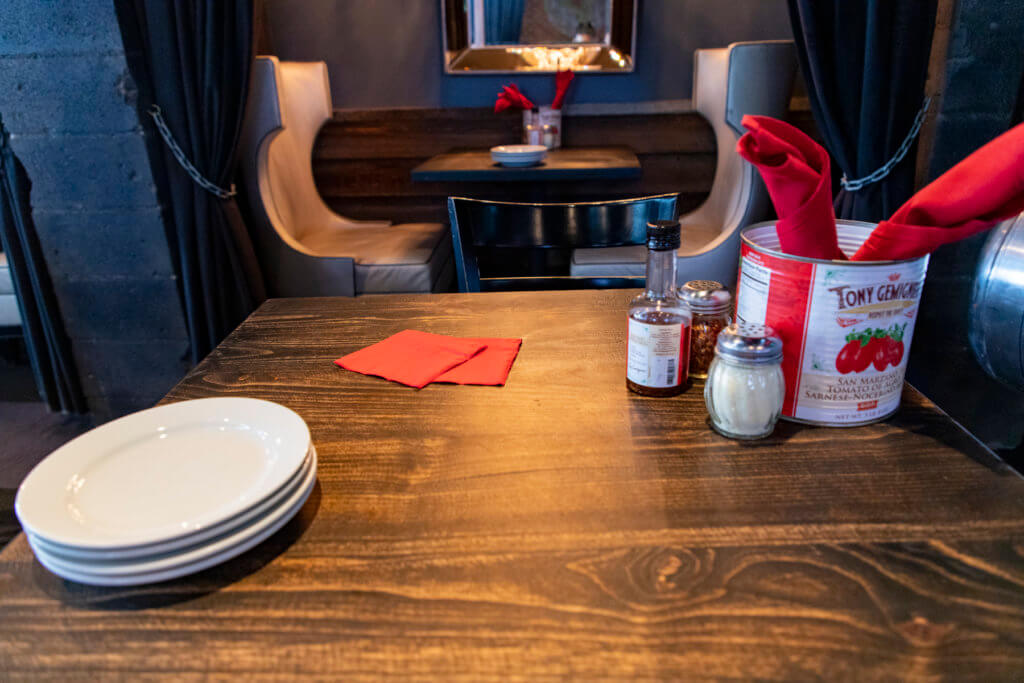 The Pizza
Pizza Rock Las Vegas offers a huge variety of pizzas under a few major styles: Roman, Napoletana, New York/New Haven, Classic American, Classic Italian, Chicago Cracker Thin, Sicilian, and Calzone. There's also a page of antipasti, salads, some other entrees, pastas, and desserts. But I came here one thing and one thing alone, the World Pizza Cup-winning Margherita Pizza.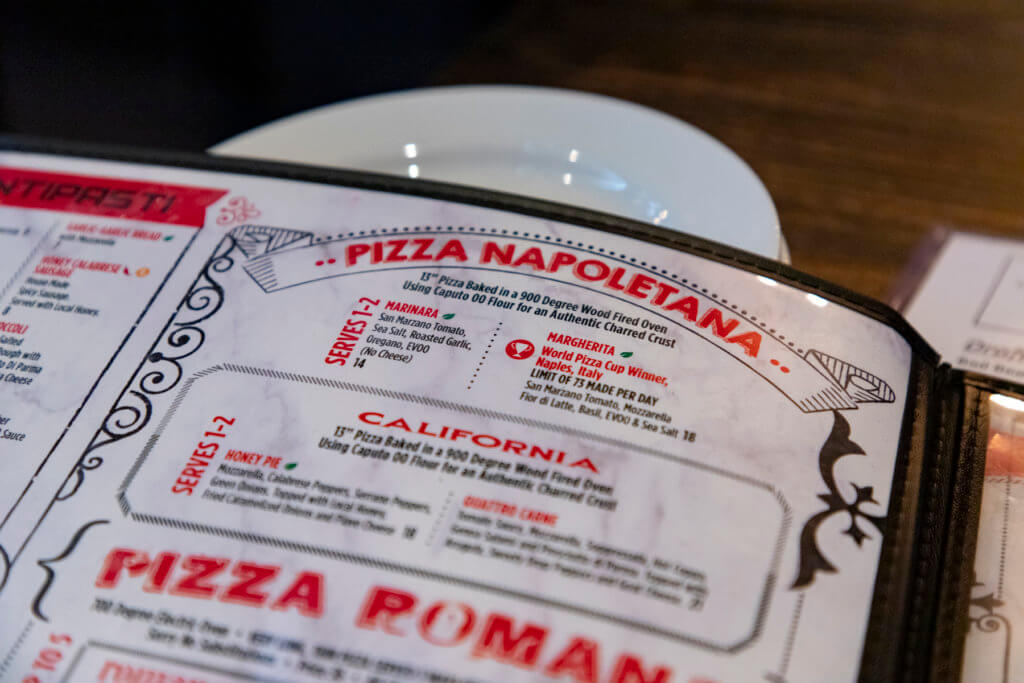 The Margherita Pizza is the ultra-traditional grand daddy of all pizzas. And at Pizza Rock, they make it the old world way using 00 Caputo flour, San Marzano tomatoes, Mozzarella Fior di Latte, Basil, olive oil, and salt. The thing is then cooked QUICKLY in a 900-degree wood-fired brick oven. The results are a pizza with a thin, blistery crust, somewhat soupy sauce, and a smattering of cheese.
It's a somewhat difficult to eat pizza because the consistency of the sauce and the thinness of the crust makes it a little soggy. But that's how it's supposed to be! That said, the crust has a nice crispness, with a caramelized flavor, while remaining tender and chewy. The sauce is super flavorful without being too acid and is the dominant flavor component of the pizza. And, the cheese provided just the right amount of creaminess and wasn't dry and brittle like lesser mozzarellas can be.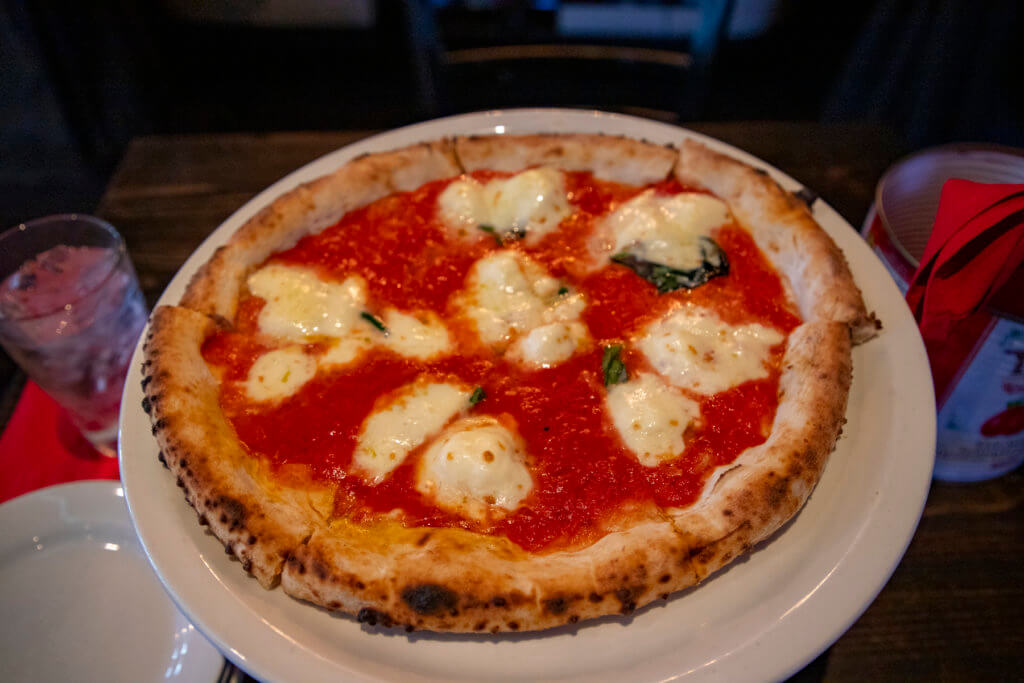 So how was it you ask? Honestly, probably the best pizza I ever had. And, yes, that was surprising to me as contest winners aren't often as good as you think they'll be. What's more, Pizza Rock is a chain, so consistency is usually an issue, but that didn't appear to be the case here. Heck, I loved the pizza so much that I ate the whole 13″ pizza during my visit.
Pizza Rock Las Vegas, Final Thoughts
My pizza at Pizza Rock Las Vegas wasn't exactly cheap. It was $18 for a 13″ pie. But that's worth it, in my opinion, for such a high-quality pizza. Plus, it's one of the cheaper meals I've had in Vegas too. As a result, despite the decor of the place, Pizza Rock is on my list of recommended places to eat while in Vegas (or anywhere the are, really). And it's at least a better value than the excellent 800 Degrees pizza I had back in 2017.
And if you're a pizza-lover like me, check out Michael W Travel's blog. This man is a serious pizza connoisseur and I love following along with his pizza eating adventures.
My Dismal Las Vegas Experience
Pizza Rock Las Vegas – My Current Favorite Pizza