I love all natural shave ice. I can't even eat the old school syrupy stuff anymore. So, while we were in Portland last year, I made it a point to finally give Wailua Shave Ice Portland a try.
I'm actually kind of embarrassed that I haven't tried Wailua Shave Ice before. After all, they're a Kauai-based company that continues to operate on the island today. That means I could've hopped on a 30-minute 102-mile flight to visit the original location. But, instead, I had to fly five miles and 2,603 miles to FINALLY try them. The important thing, those, is that I finally did get to try them.
Wailua Shave Ice Portland Shave Ice Location
Though you won't see it from the street, Wailua Shave Ice is in the heart of Portland. It's half a mile from our hotel, two blocks from Grassa, and across the street from Powell Books. However, the reason why you won't see it from the outside is that it's tucked inside the Union Way Shopping Arcade.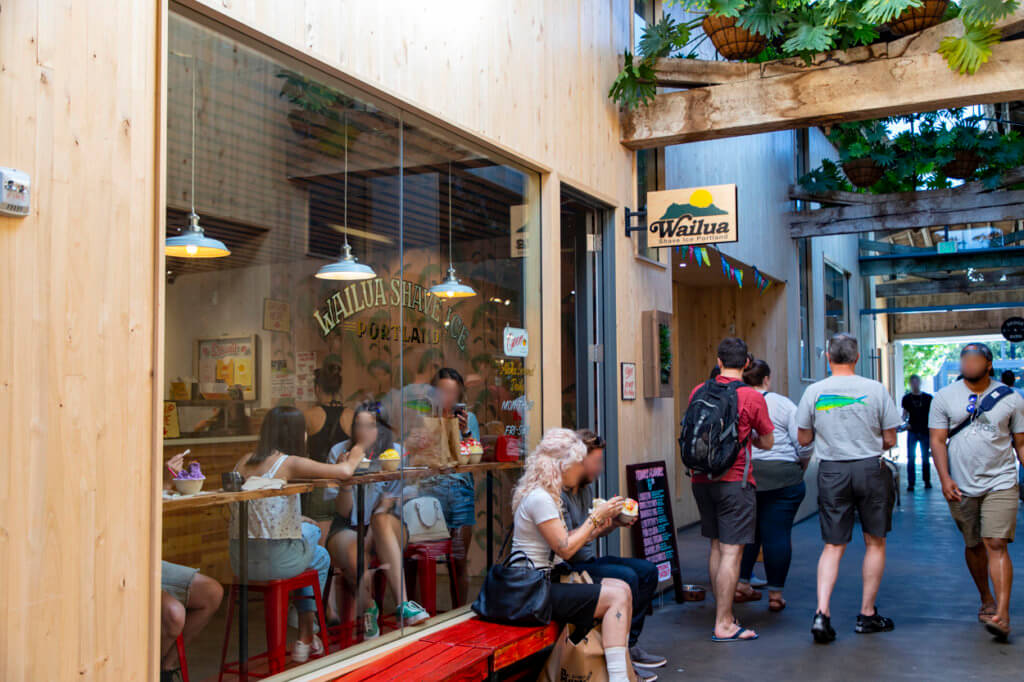 As you might imagine, the shop is a cozy little space with limited seating. It's also hugely popular. So, if you plan on visiting, try to visit during off hours or expect to stand.
Menu
Wailua Shave does things a little differently than most other places. You see, their menu is comprised of a selection of pre-determined flavors and toppings. It's worth noting, though, that while the Kapa'a and Portland locations share a lot of the same menu items, but do have some differences. For example, Kauai has lilikoi when seasonally available. Whereas, in Portland, you'll see seasonal tea flavors.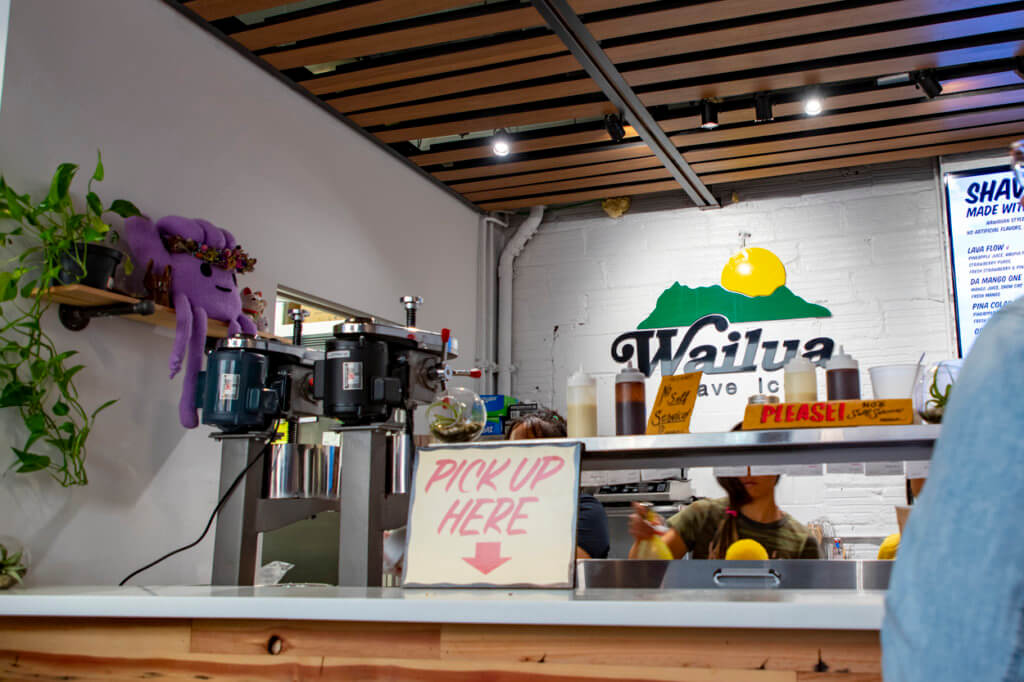 Aside from shave ice, the Kapa'a location features a selection of açaí bowls and smoothies. Portland, on the other hand, now has Chocolate Banana Butter Mochi, which I totally would've ordered if they had it when we visited!
Our Order
The wife and I were terribly hungry after eating throughout the day up to this point. So, we decided to split a single order of Da Mango One – mango juice, sweetened condensed milk, and fresh mango.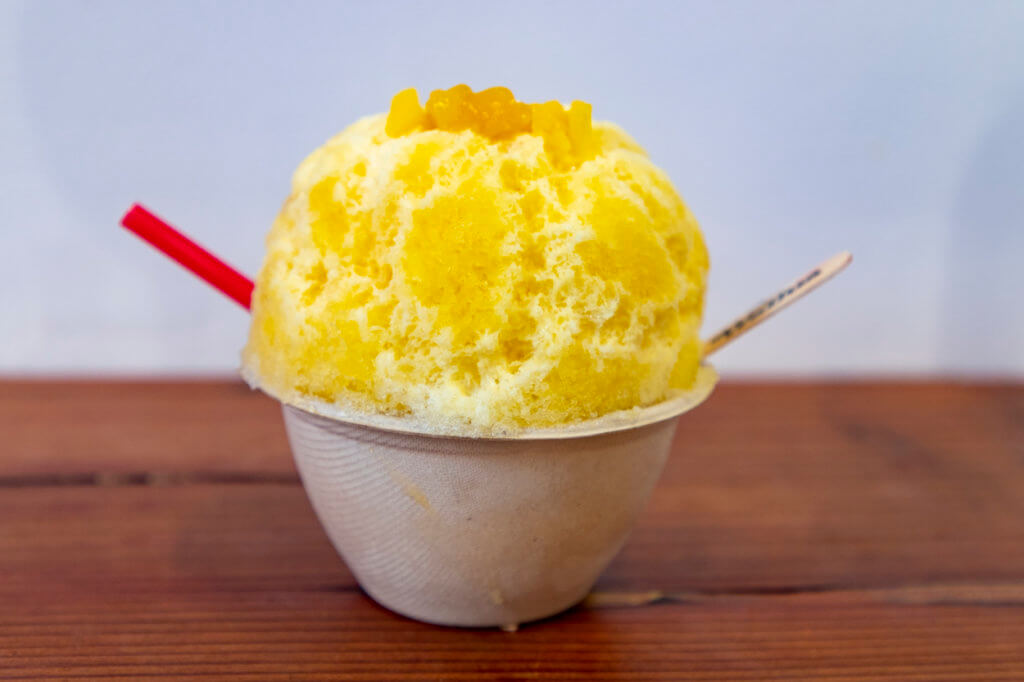 It's a nicely balanced bowl of shave ice, in my opinion. It has a nice mango flavor with a touch of creaminess added by the drizzle of condensed milk. I do wish the mango flavor was a little more assertive, but it's still very tasty. And, at $6.50, it's a good value too.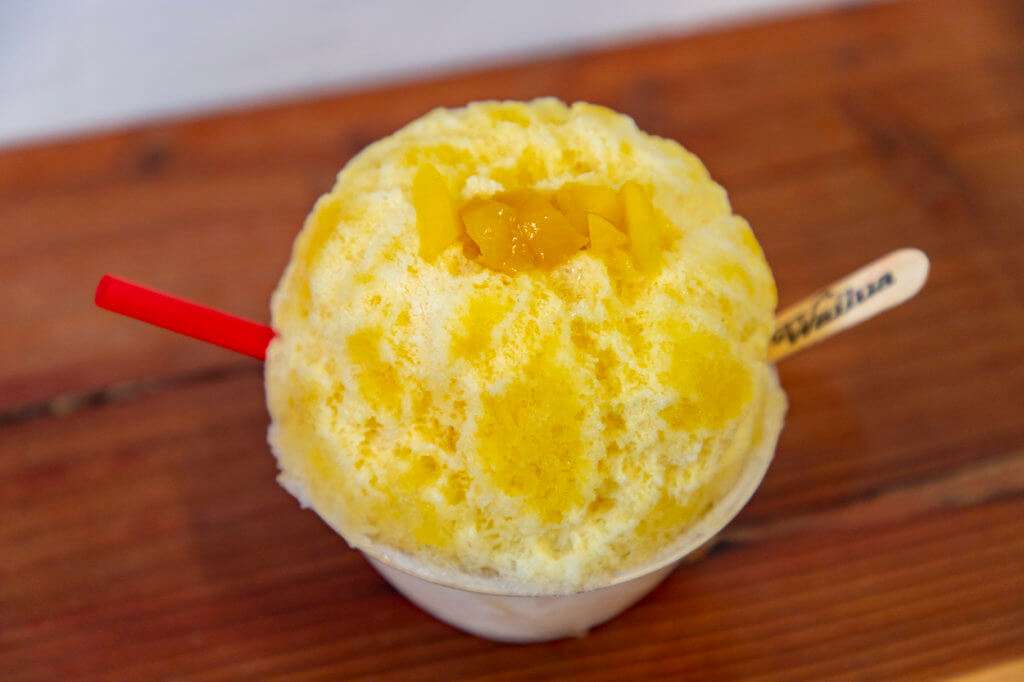 Wailua Shave Ice Portland, Final Thoughts
Unsurprisingly, Wailua Shave Ice Portland is the real deal. The texture of the ice is the same you'll find in Hawaii, though the flavors are a bit different from what we usually see. That said, Wailua Shave Ice Portland (and Kapa'a) is someplace I'd definitely head back to.
Long Weekend in Portland