At the end of my time in the Emerald City, I flew home with my sister-in-law.  And to kill time at the airport, we checked out The Club at SEA.
On my last day in Seattle, we set out early to head over to Seattle-Tacoma International.  My sister-in-law had to return her month-long rental, so we first headed to the CONRAC facility.  And from there, we hopped onto the shuttle for a 10-minute ride to the Hawaiian Airlines check-in lobby.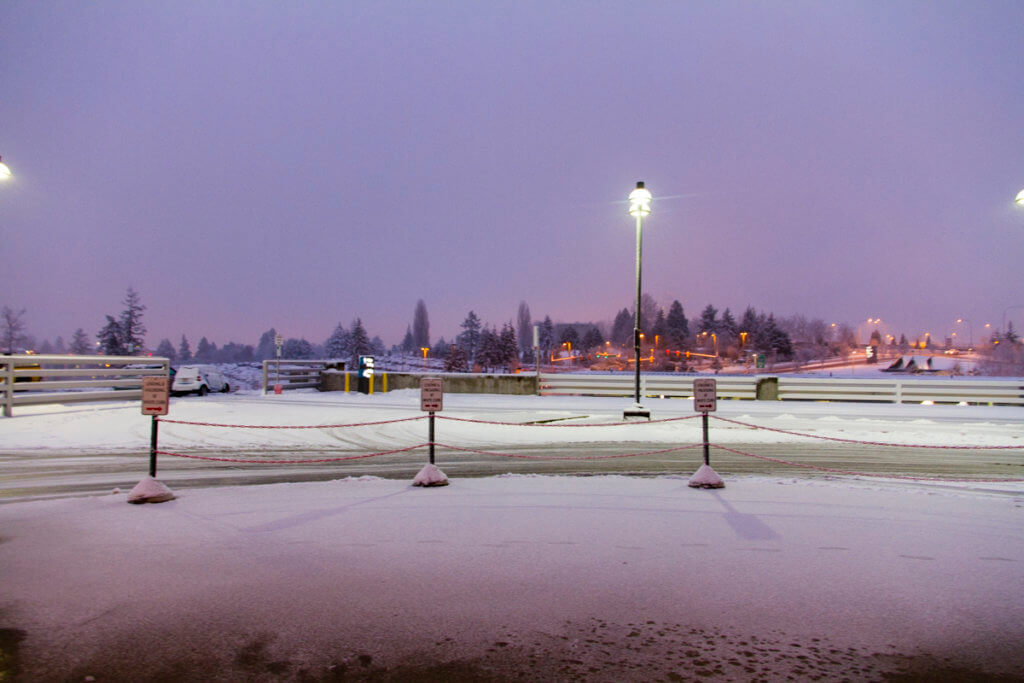 The check-in line for Hawaiian wasn't too bad, but we were over two hours early.  The TSA lines, on the other hand, were quite long.  However, I have Global Entry, and the TSA Pre-Check line moved quickly.  I was through in about 10 minutes, as was my sister-in-law, who was able to use the priority line thanks to her Hawaiian Air Premier Club membership.
Location
Hawaiian Airlines flies out of the South Satellite, so after clearing TSA, we headed down to the tram and took a ride to our terminal.  In this terminal, you'll find a British Airways Terrace Lounge, a Delta Sky Club, and The Club at SEA.  The two airline lounges are level up, while The Club at Sea is on the main level between gates 8 and 9.  And to gain access to the lounge, you'll need to present your Priority Pass card (physical or digital), as well as the boarding passes of every person in your party.
Layout
The Club at Sea has a spacious, L-shaped layout.  To the left of the entry door there's a storage area for your bags, and behind the reception desk is a seating area with an awkwardly partitioned First Class area.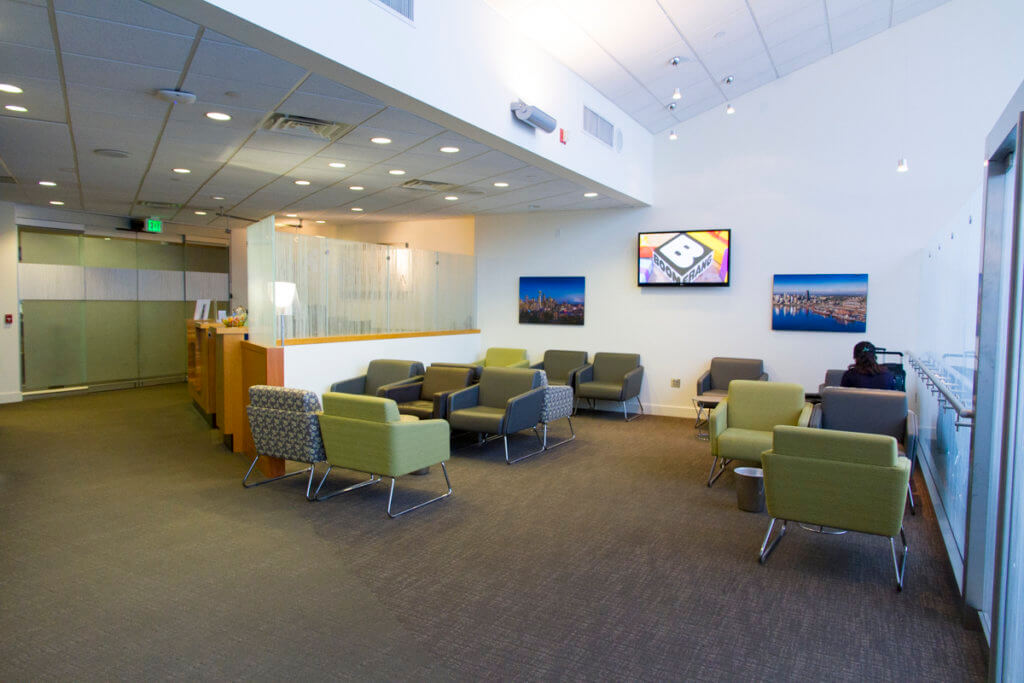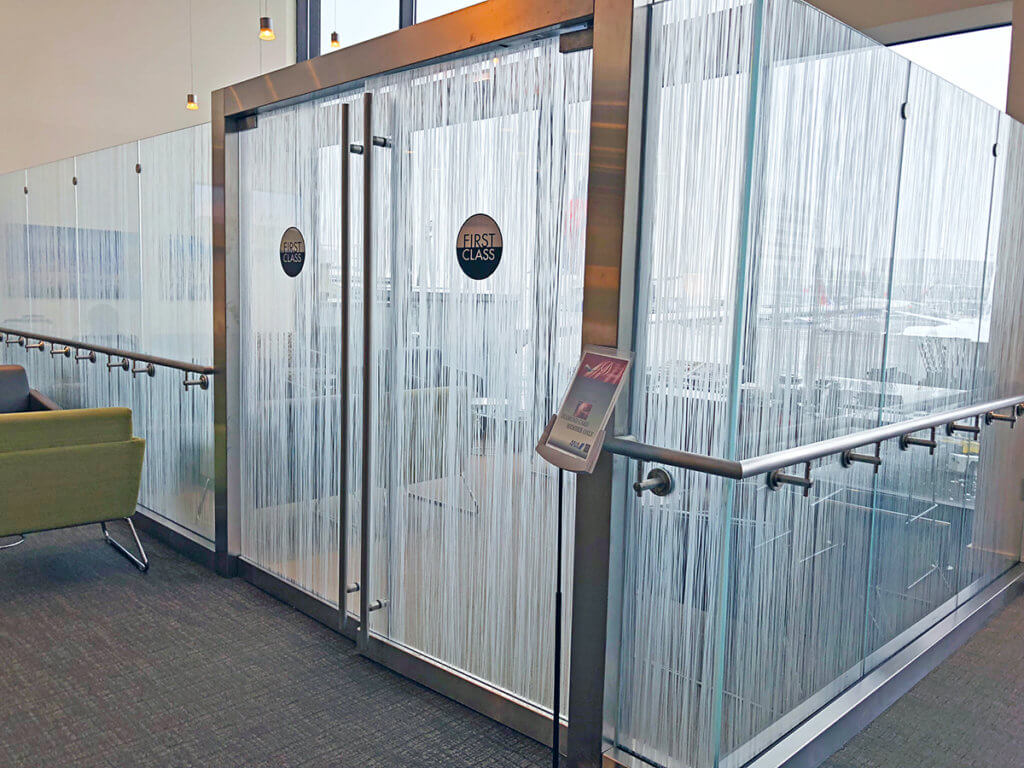 The partitions don't even extend all the way up, so it's not like this space will be any quieter, and there isn't anyone actively controlling access to it either.  But, as the sign says, this area is reserved for ANA first class passengers.  But, to the right of this partition is the rest of the seating, with some bar-style seating along the windows chairs, sofas, etc. accounting for the rest.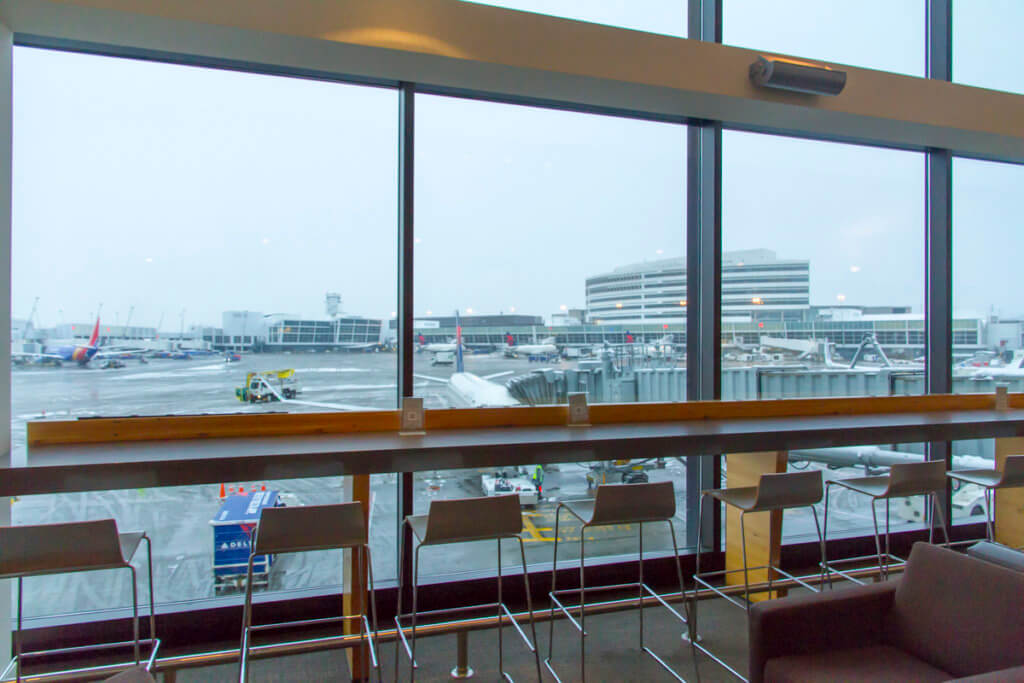 I do like the bar seating in front of the windows, as there are great views of the tarmac from here.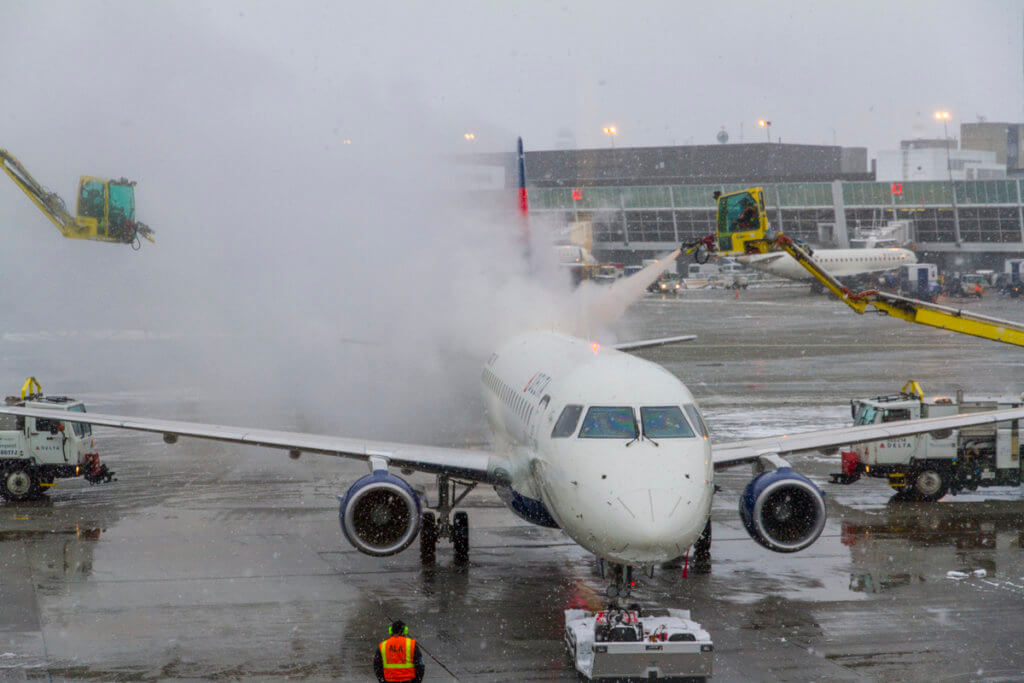 Farther into the lounge, there's TV's mounted on the wall and yet more seating around the corner.  This is also where you'll find the restrooms.  And while the restrooms are nothing special, I greatly appreciate their presence, as Alaska's lounge in the North Satellite does not have its own facilities.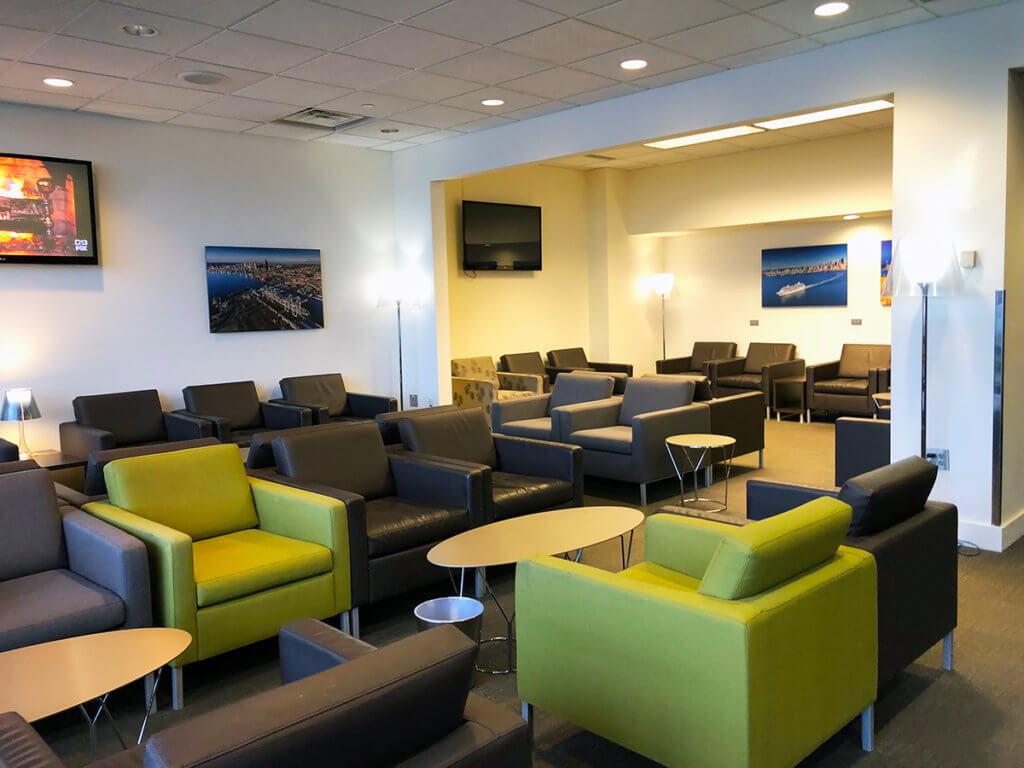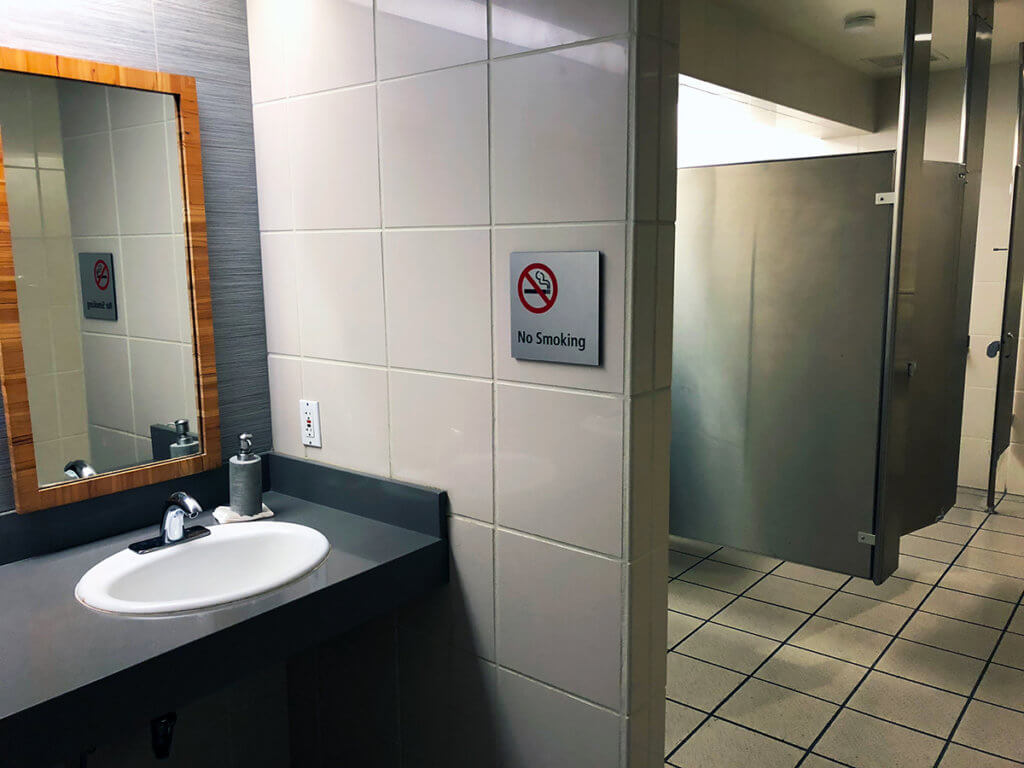 Refreshments
Unlike many domestic lounges, The Club at SEA has a nice assortment of refreshments.  This includes soup, baked goods, hot and cold cereal (breakfast), instant noodles, fresh fruit, a cappuccino machine, bottled water, soft drinks, and even free booze!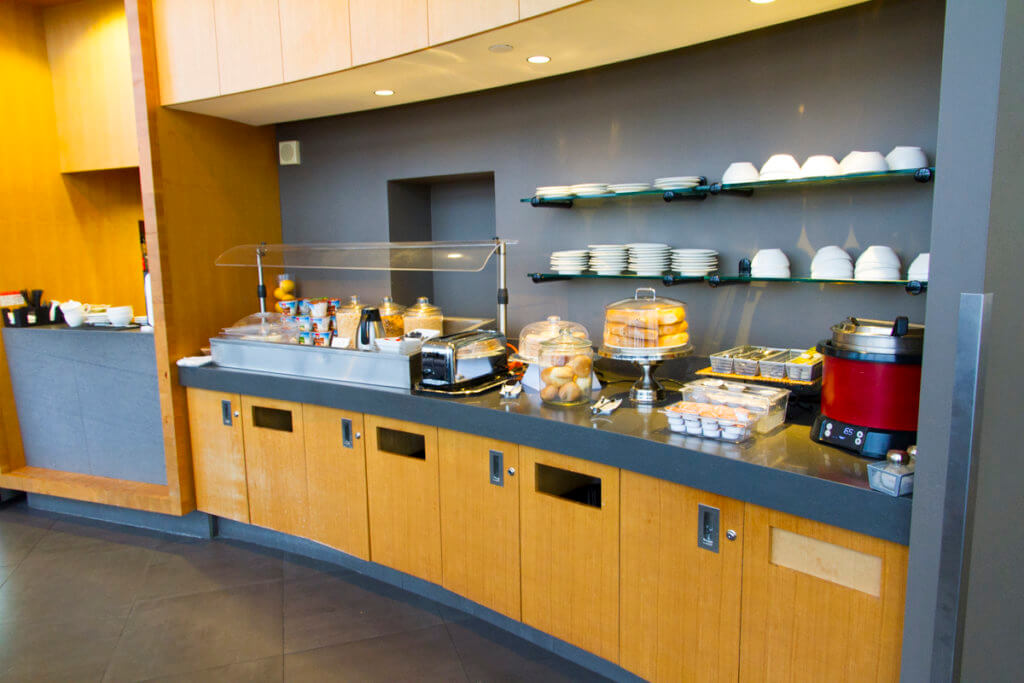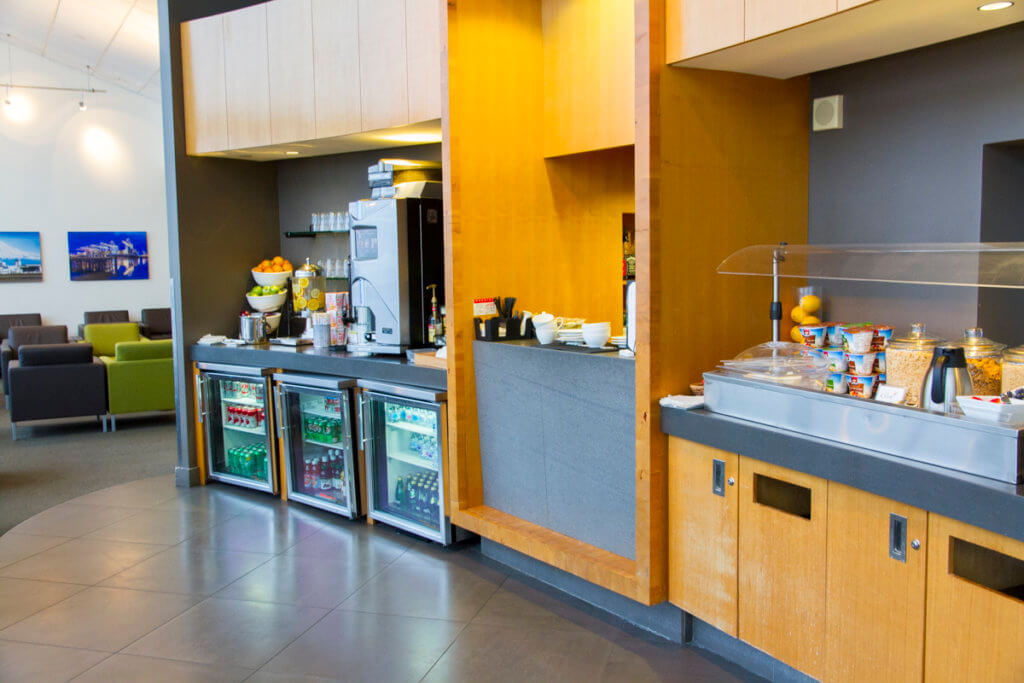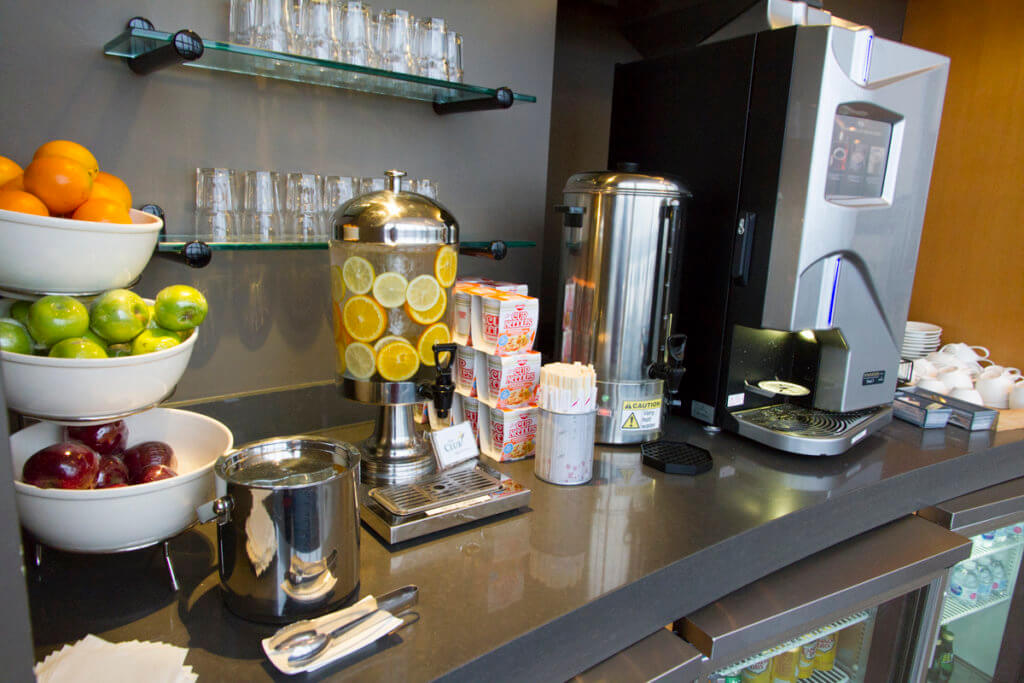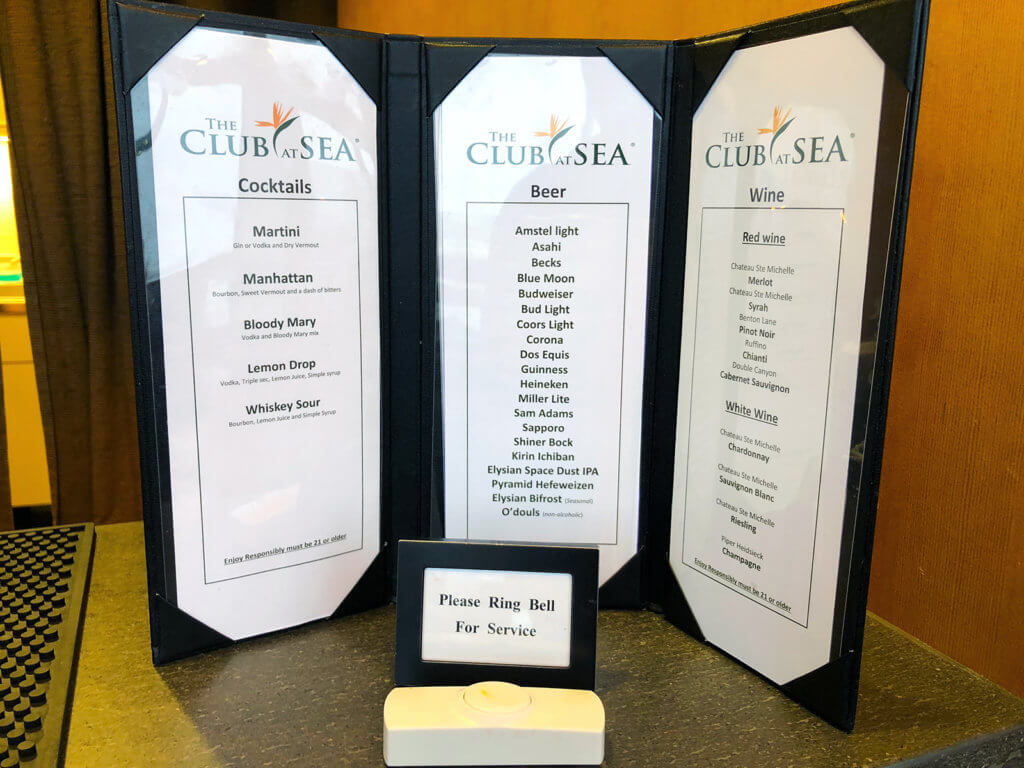 There is another counter with wholesale club-type pastries and bagged chips near the restrooms too that I forgot to take a picture of.  None of the food, as you can tell, are all that great, but it's good enough, and I greatly appreciate the stuff even being there.  And the alcohol… I must say, I'm impressed.  There's no Dom or Krug or anything like that, but Piper Heidsieck is a really nice $50 Champagne.  And I love that they stock Washington wine from Chateau St. Michelle.
The Club at SEA, Final Thoughts
The Club at SEA may not be anything special, especially in terms of facilities, but it's better than most domestic lounges.  It checks off all my boxes with its free food, free booze, great views, and private restrooms.  And, at least during our visit, the lounge was a nice, quiet place to visit.  That being said, our flight was a late morning departure, and as we were leaving the lounge, passengers for an ANA flight began to file in.  So, your mileage may vary.  In fact, Priority Pass does say that access may be restricted between 10:00 am and 2:00 pm due to space constraints.  I'm guessing those are the times the lounge typically fills with contract passengers, so heads up if you plan on visiting during those times.
Snowy Seattle Trip Report
Alaska Airlines Premium Class HNL-SEA
SpringHill Suites Seattle Downtown/South Lake Union
Starbucks Reserve Roastery Seattle Revisited
The Club at SEA – South Satellite