My reason for being in Vegas earlier this year was for the Financial Brand Forum 2019. This year, the conference was held at Caesar's Palace, so I decided to book myself a room at Nobu Hotel Las Vegas.
Why Nobu Hotel Las Vegas?
The rooms available to me for the conference included those in the Julius and Augusta Towers. The Julius Tower is the oldest tower at Caesars, offering the cheapest rooms. As a result, they're also among the smallest rooms in Vegas. Augusta Rooms, on the other, are large and nicer, but also pricier, making them unavailable to me.
Luckily, I status matched to Caesars Rewards Diamond Status at the beginning of 2019. And, when I checked my member rates, I noticed that Nobu came up cheaper than my conference rates for Julius. Plus, like the conference rate, the Diamond Elite rate waived the resort fee. So, why not give Nobu a try? After all, Nobu is billed as a luxury boutique hotel within Caesars.
Pre-Arrival
Being that my flight was landing early in the morning, I gave Caesars a call to see if I could purchase early check-in. I did so last year at Delano, and it was great to be able to check-in early, rest and refresh. But, the phone rep informed me that Caesars doesn't do this and advised me to head to the Diamond Check-In area upon arrival to inquire about early check-in.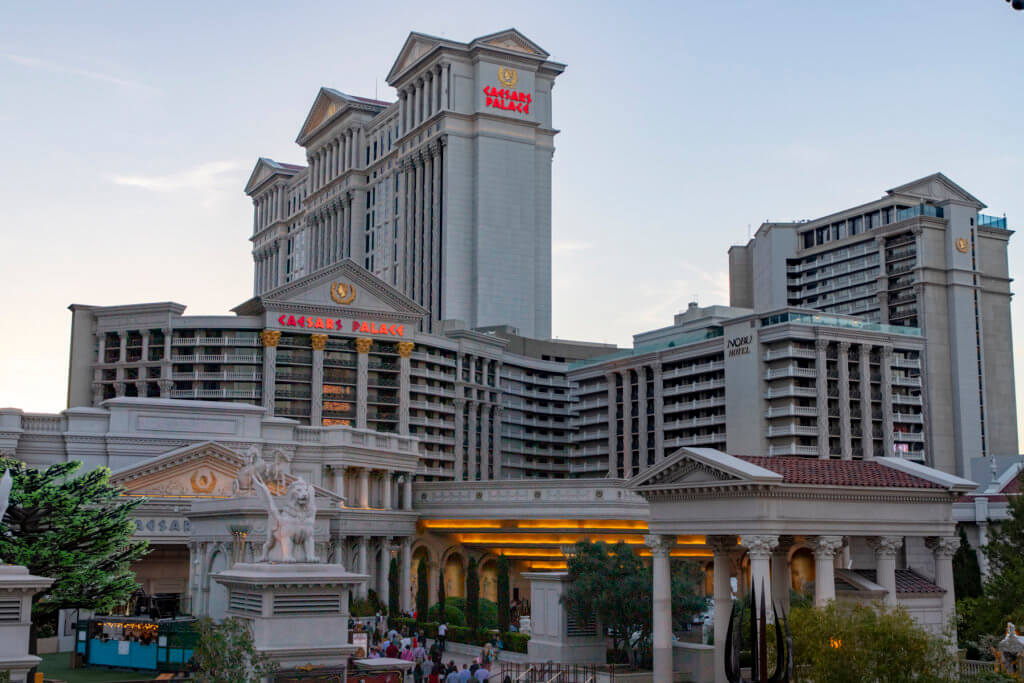 Check-In
After getting off my flight, I headed straight to Caesars Palace and left my Silvercar with the valet. Complimentary valet parking is, after all, a benefit of Caesars Reward's Diamond level. From there, I headed to the Diamond Check-In area, which is to the left of the main lobby.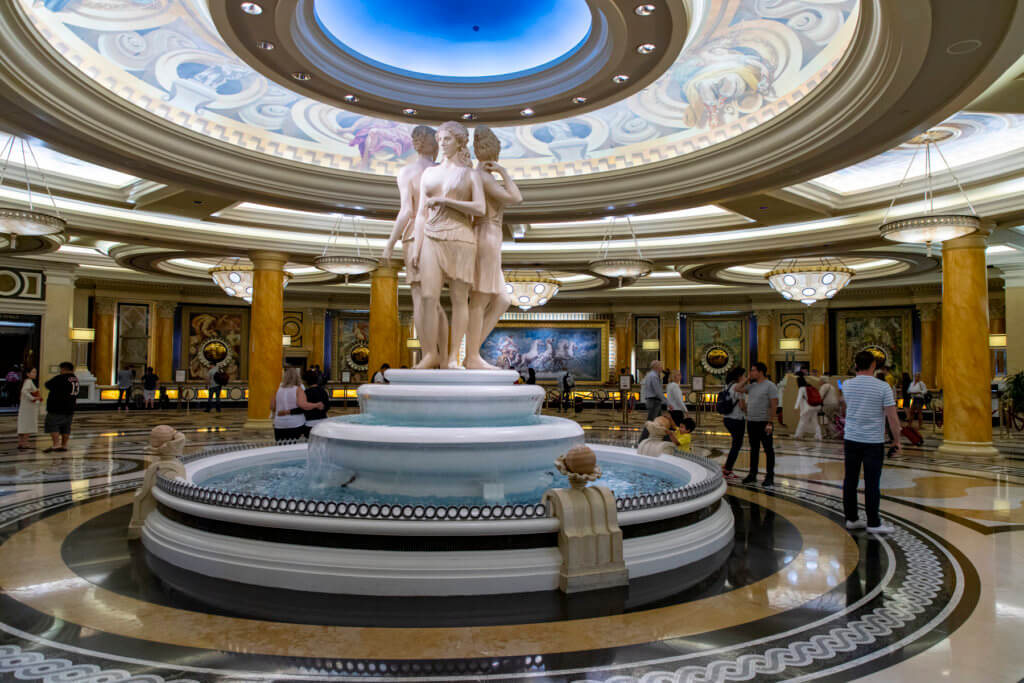 At the Diamond Check-In desk, a very friendly associate greeted me and began processing my check-in request. After a few minutes informed me that she couldn't check me in because I was staying at Nobu and directed me to their front desk. So, I gathered my bags and went back towards the lobby, into the casino, and past Cleopatra's Barge. Not exactly a short walk.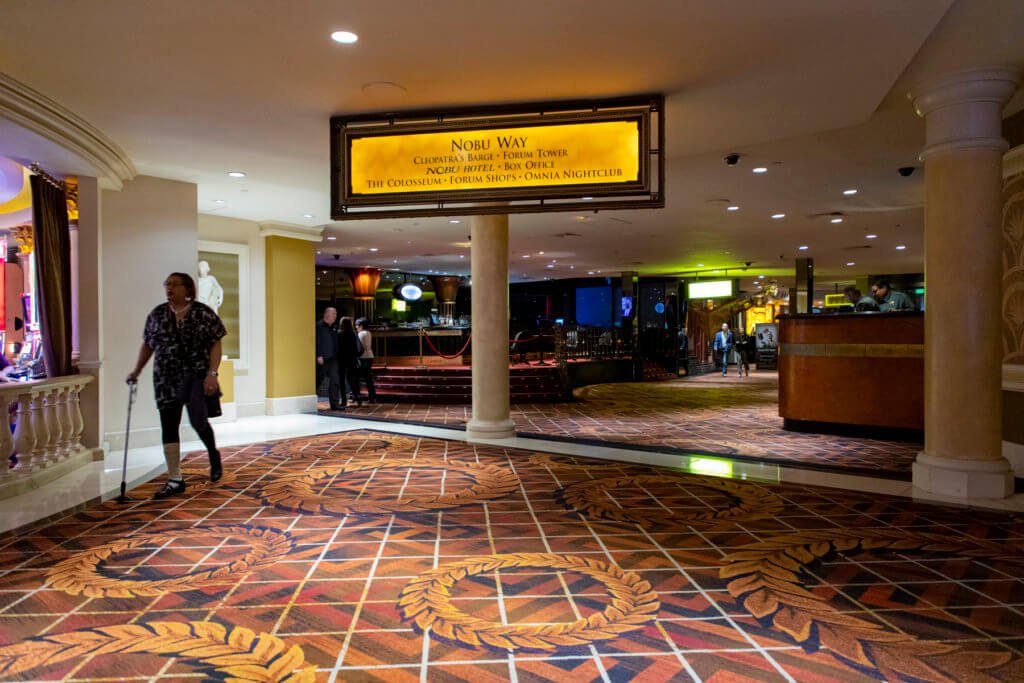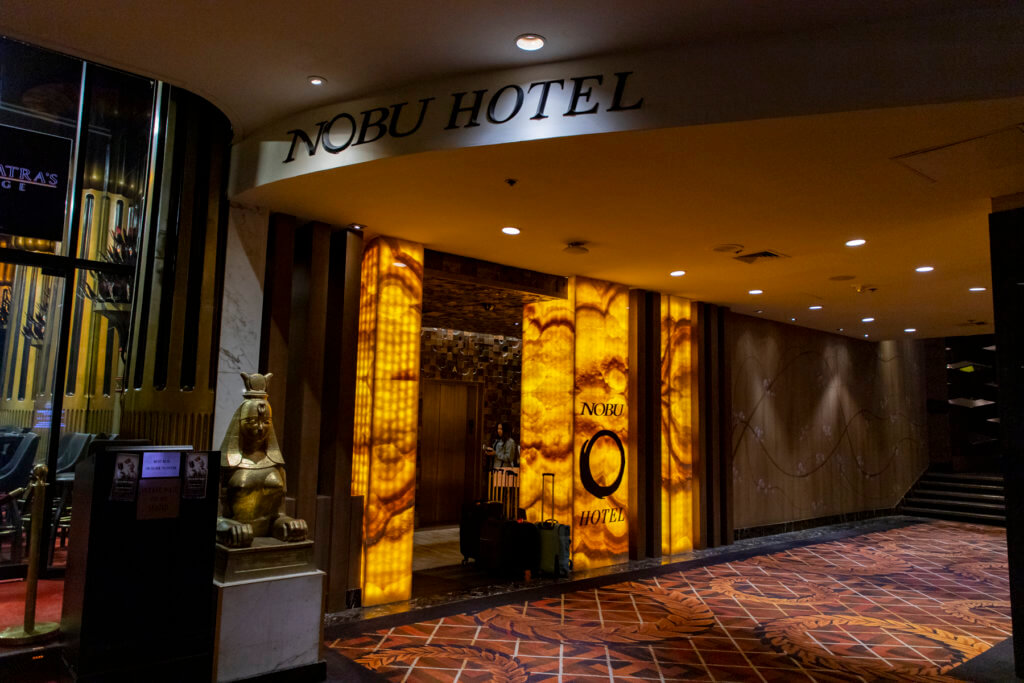 There, Nobu front desk associate, Kennedy, greeted me and began the check-in process. Kennedy was amazingly friendly and informative, giving me off-property dining recommendations and all. He informed me that my room wasn't yet ready and that they'd call me when one became available. He then took my bags for storage and I went on my way.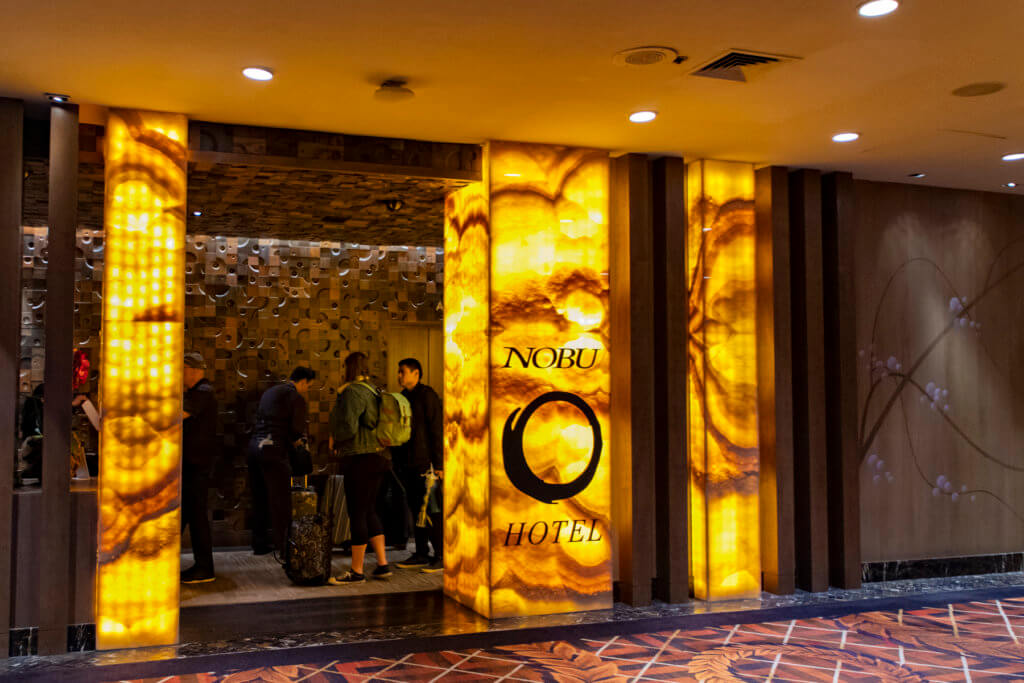 But, the first sign that something was wrong with my Caesars Rewards card was that the valet machine couldn't recognize my account. The valet stand had to manually check my identity to waive my parking fee.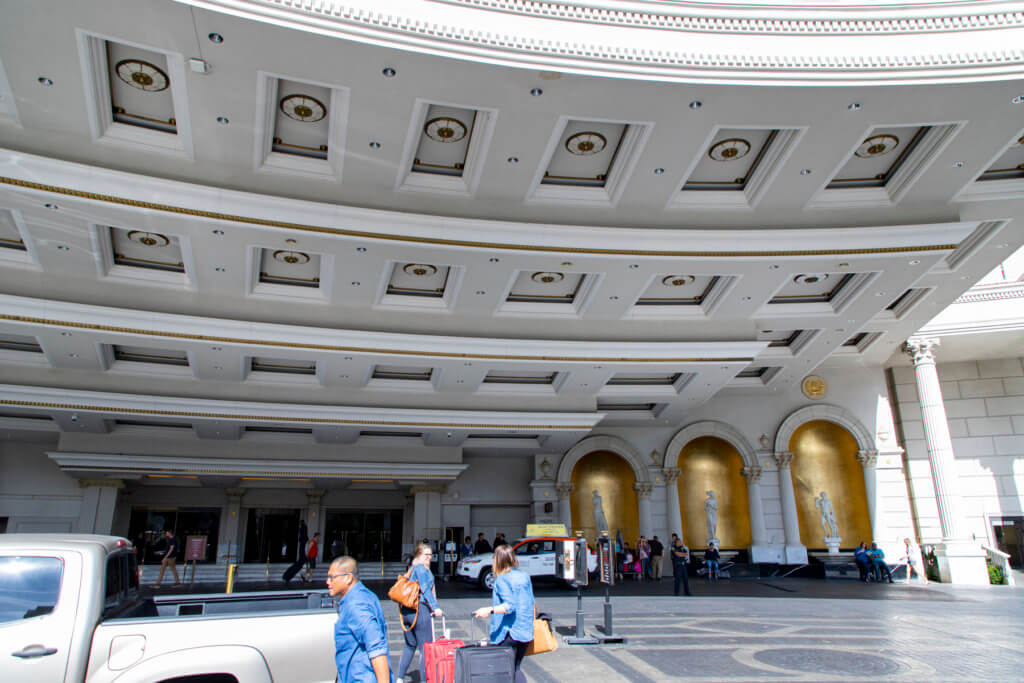 Nobu Lounge
After my adventures Downtown and pizza brunch, I returned to Caesars about three hours later, and my room still wasn't ready. Kennedy wasn't there when I returned, but the woman at the front desk offered to send me up to the Nobu Lounge while I waited.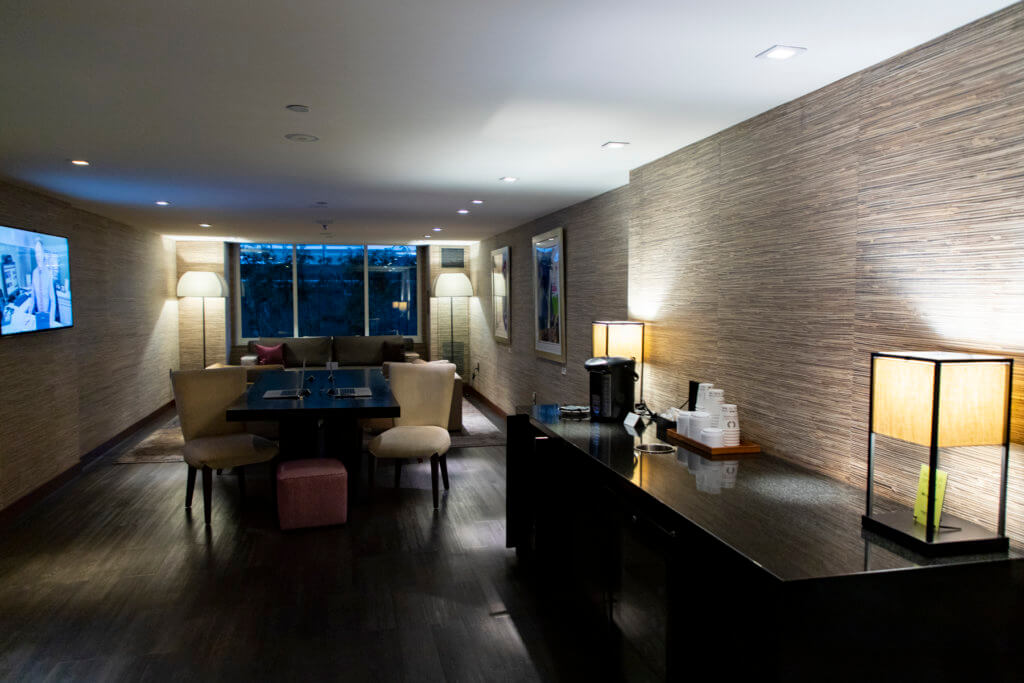 The lounge itself isn't exactly what I'd call a lounge. All it is a small nook a floor above the lobby next to the fitness center. In it are a TV, a table with two chairs, a sofa, two more chairs, a coffee table, and a bar with bottled water and coffee. At least there was wifi, I guess?
Speaking of the fitness center, which I did not use, it's a small, but private area with a smattering of equipment.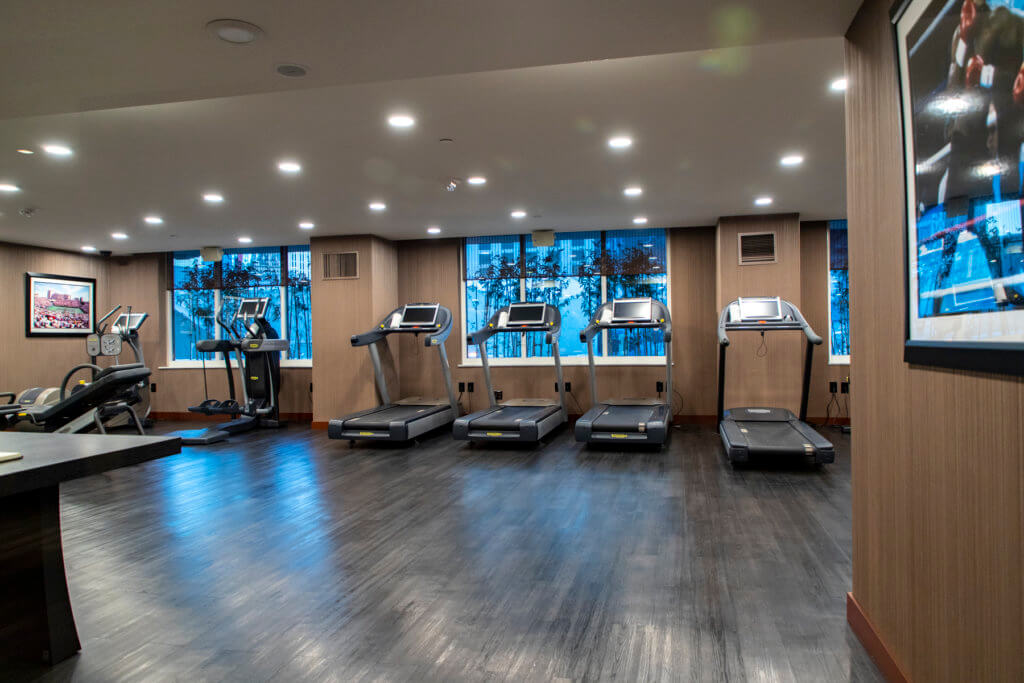 Nobu Hotel Las Vegas Luxury King Room
Two hours after I returned, I got a call from the front desk informing me that my room was ready. So, I headed back downstairs to retrieve my bags and pick-up my room key.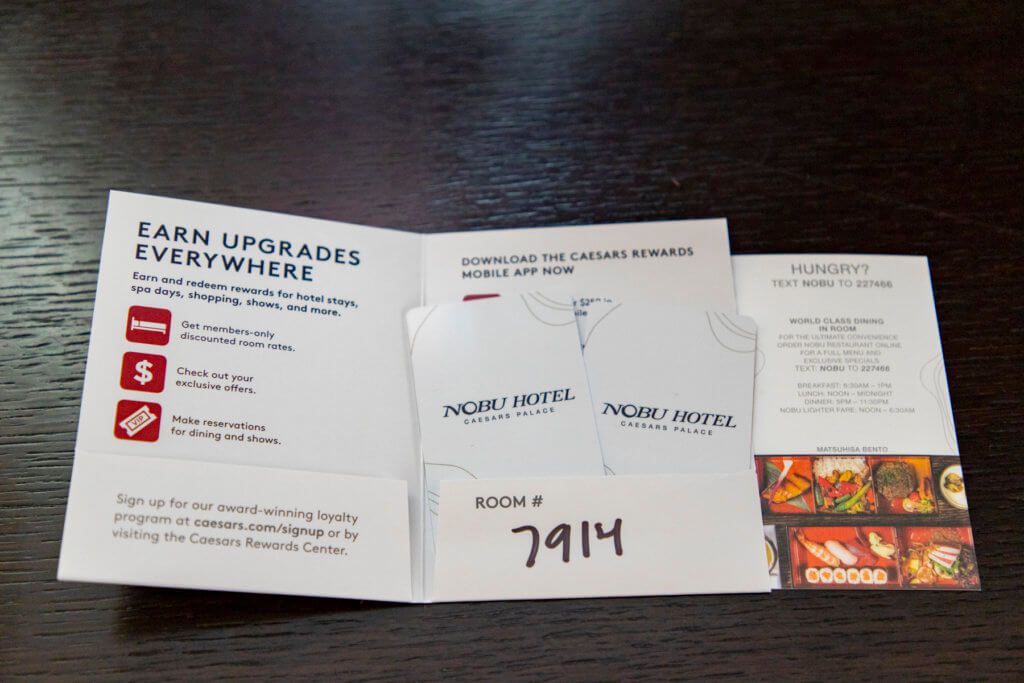 My room, 7914, is a standard king room on the 7th floor of the 14-story Nobu Hotel.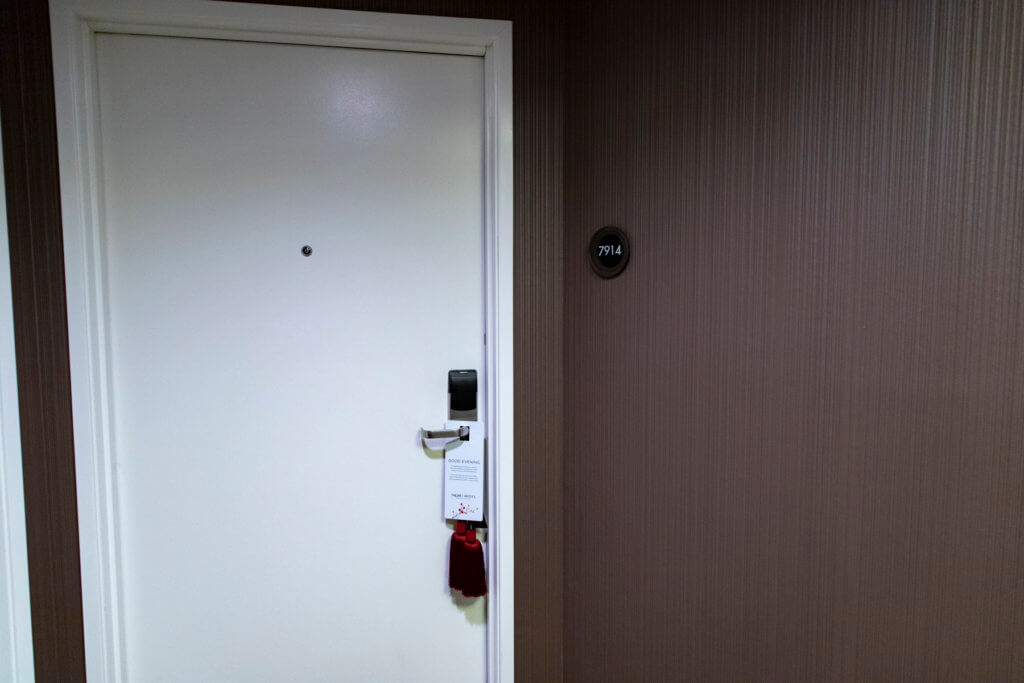 See the Do Not Disturb signage? Yeah, it's super irritating. It always got caught in the door.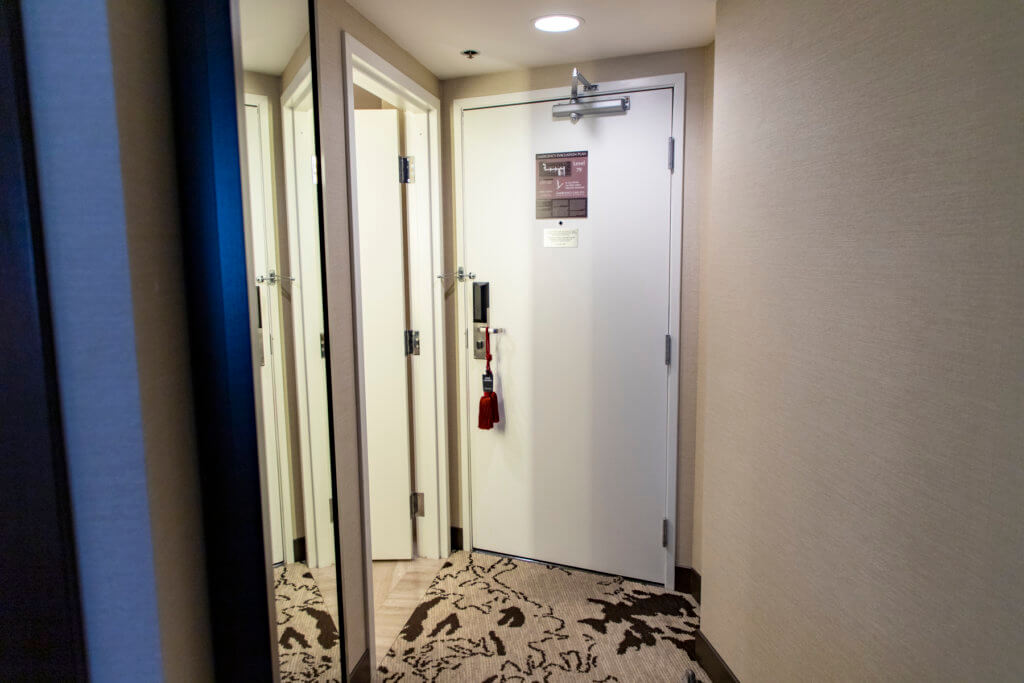 Bathroom
Upon entering the room, you'll find the bathroom immediately to the right. Near the bathroom door is a single vanity with a giant bowl basin. Across from that is powder area with another mirror, a stool, and a counter along with two robes. Then, further into the restroom is a shower stall to the left and the toilet with a phone to the right.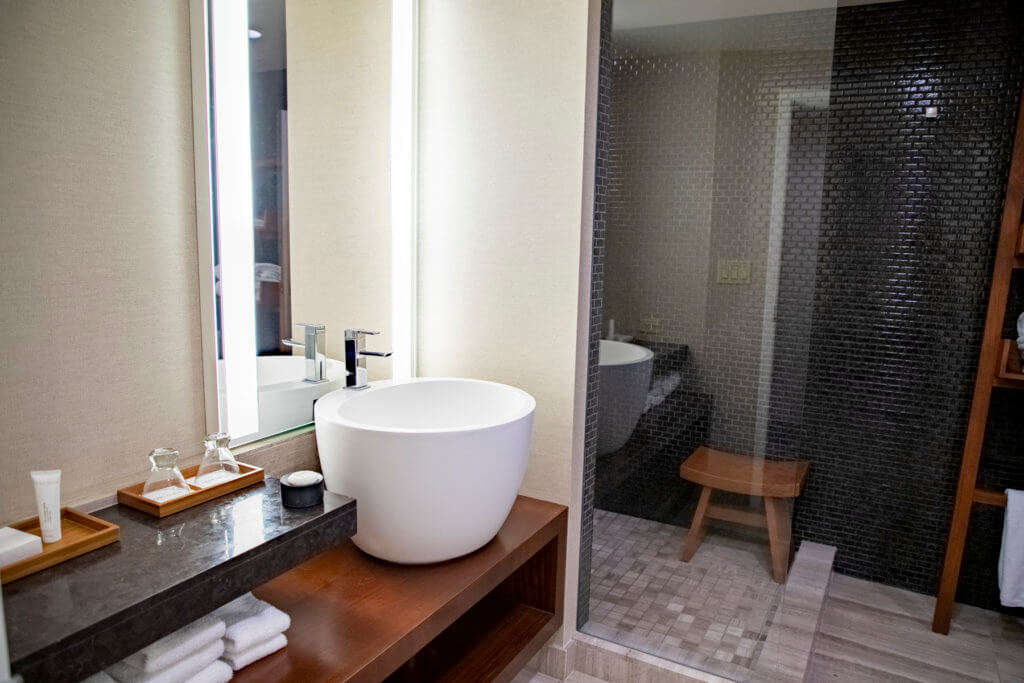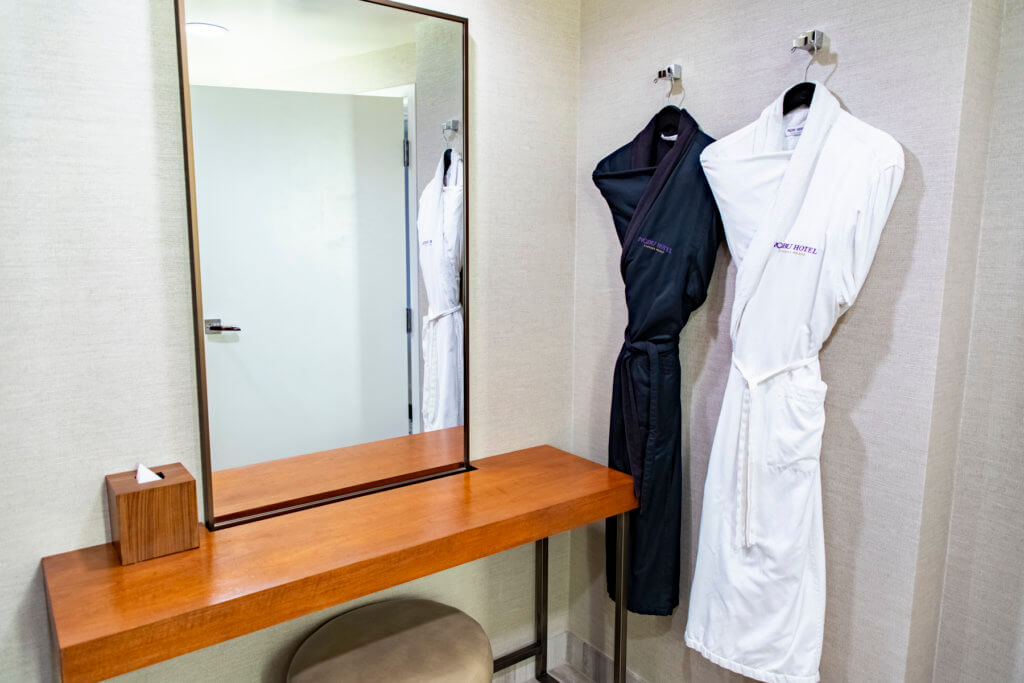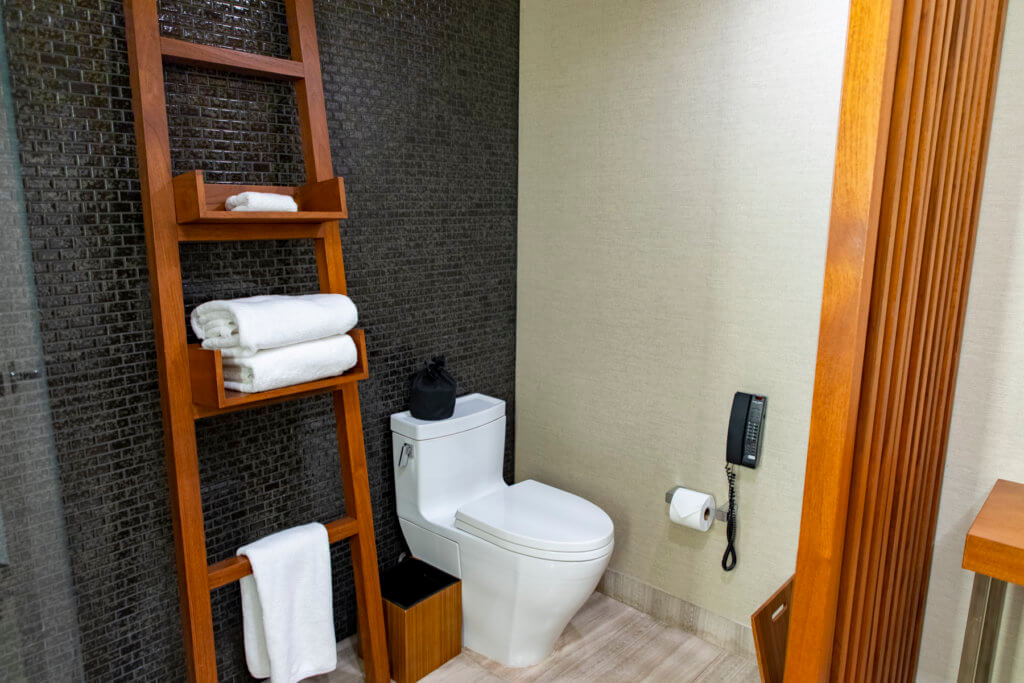 The bathroom is large, so that's nice, but that bowl basin sucks. It's very high and the faucet is low, making it difficult to do anything but wash your hands in.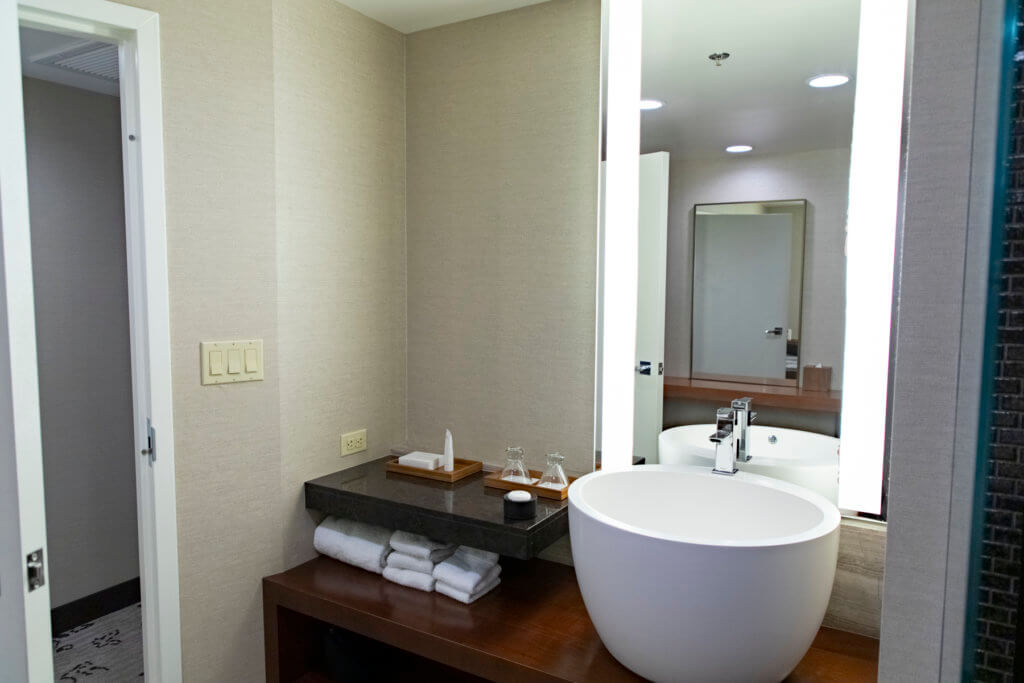 The shower also sucked because the showerhead is mounted on the back wall and is aimed towards the opening. This means that, unless the head is aimed as far down as it can go, water shoots out into the rest of the bathroom, which I learned the hard way. I also hate the fact that the water control is right under the showerhead. So, when you turn the shower on, you get a nice blast of cold water. That said, the water pressure is good, though the temperature is inconsistent.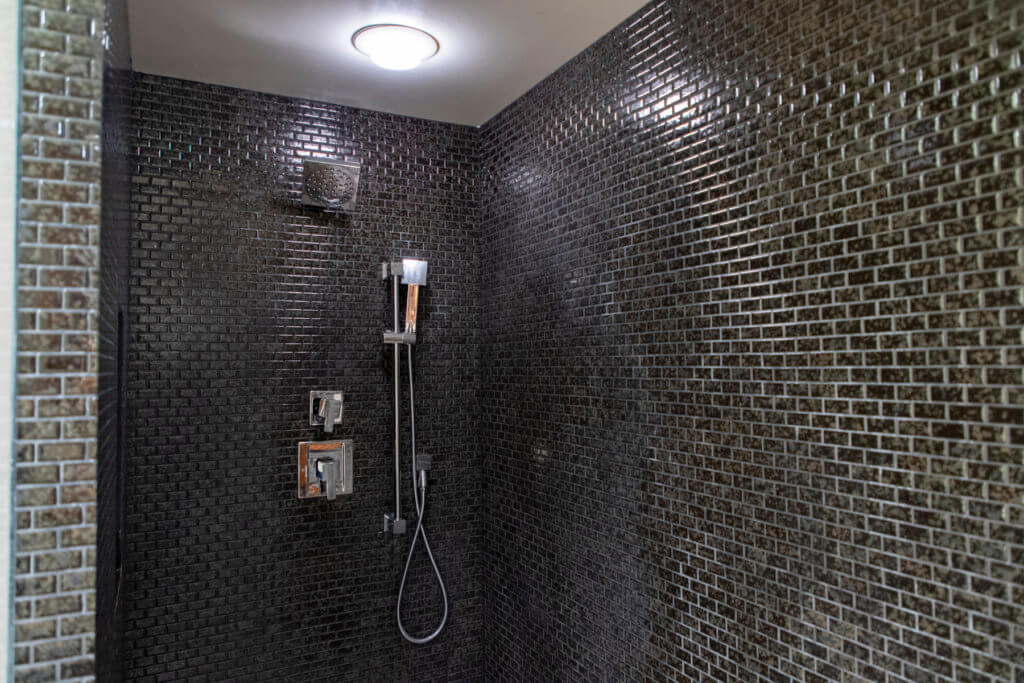 Nobu, by the way, uses exclusive toiletry products. At the Vegas location it is Nature Bisse, which I didn't use.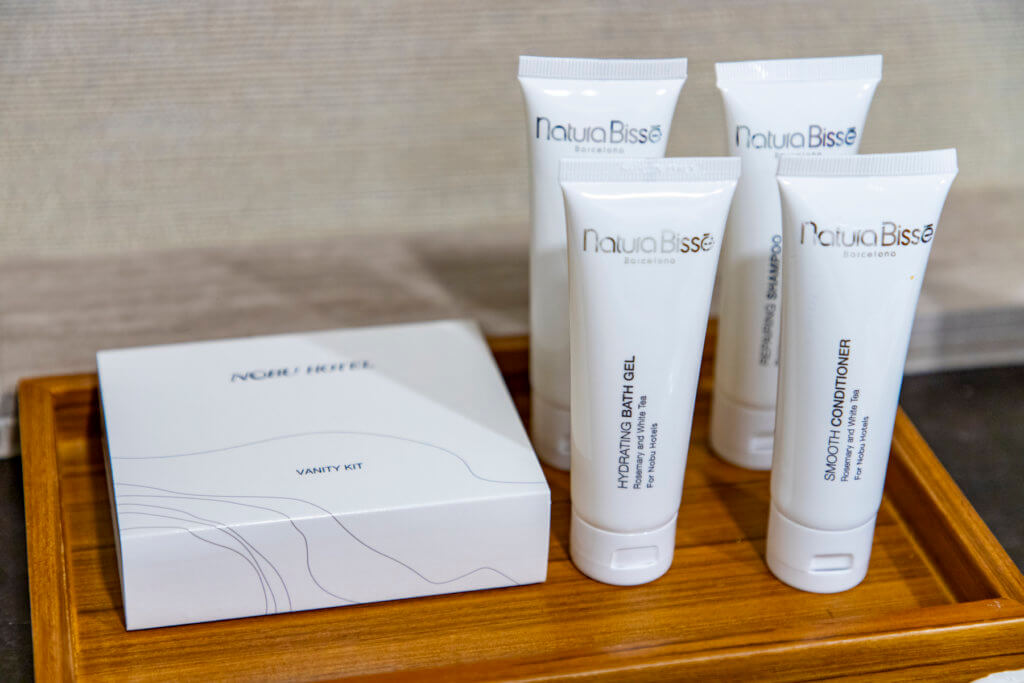 Closet
Across from the bathroom is closet. Here, you'll find more robes, the iron + board, safe large enough for a 15″ MacBook Pro, shoehorn, shoe brush, and slippers.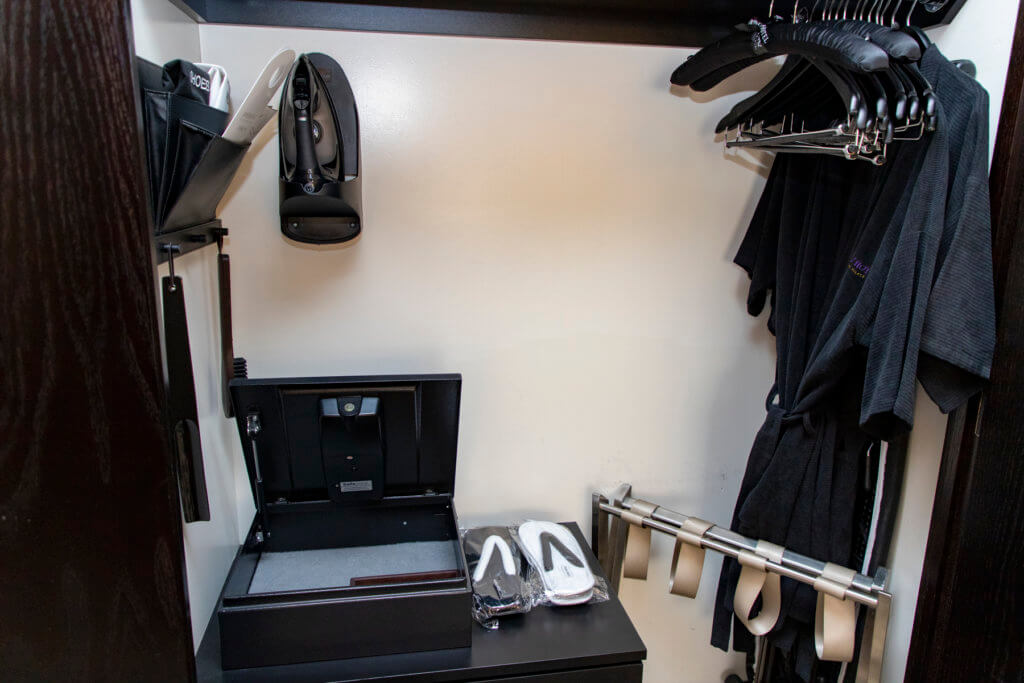 The Room
Despite the large bathroom, the rest of the room is on the small side for Vegas. Here, you'll find a king bed with a nightstand to the right and a long counter to the left. Across both are three lamps, while the right side has a radio/alarm clock. At the far end of the room are a leather sofa and coffee table, while across the bed is the TV, dresser, and minibar. I really don't get the point of that long counter to the left of the bed, by the way. Seems like a waste of space, but…?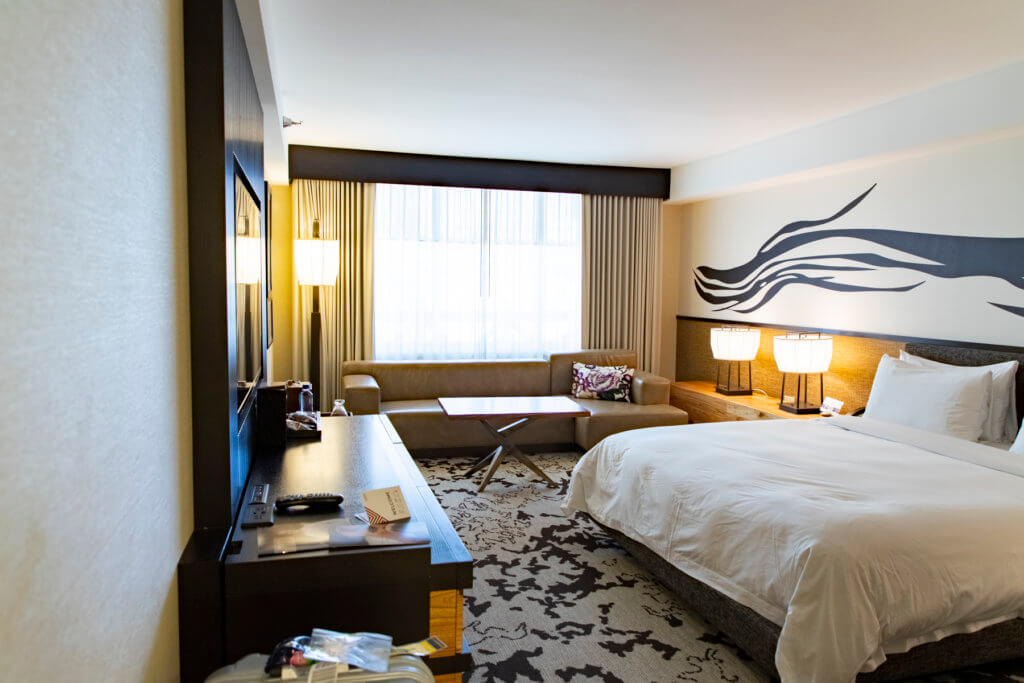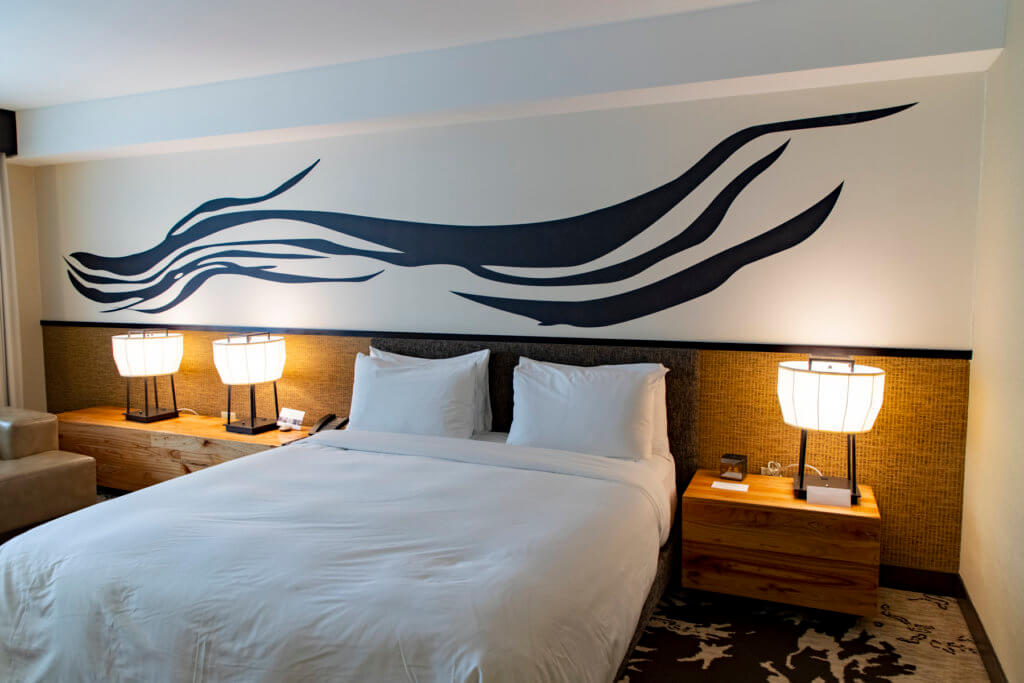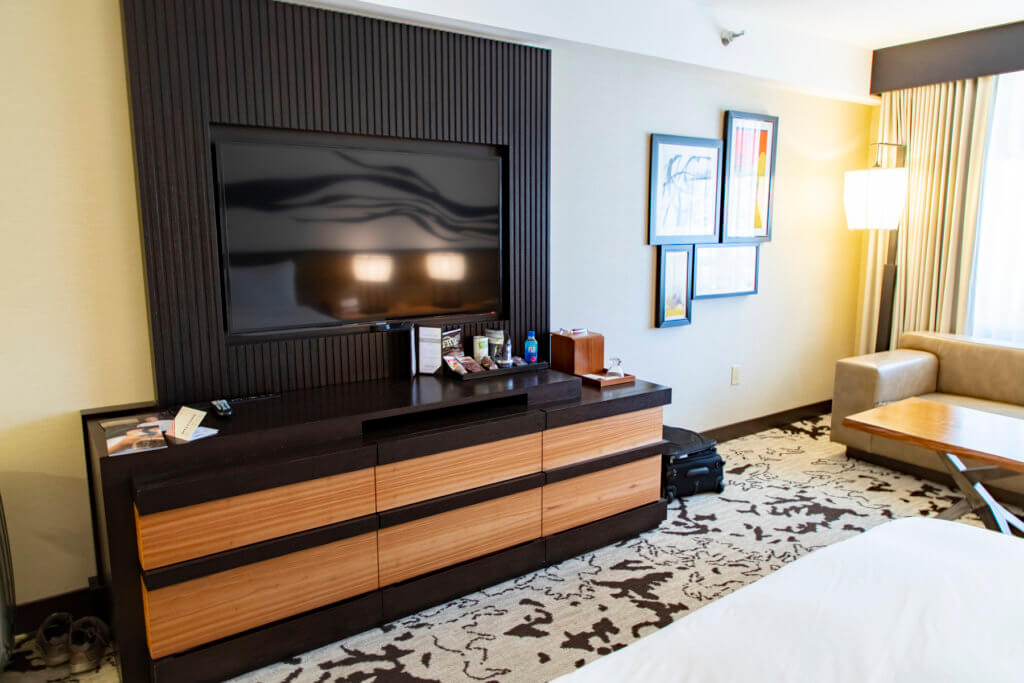 As far as the mini bar goes, there's a collection of warm items under the TV and beneath that is a fridge filled with the usual suspects. There was a bottle of sake in there, though. And next to the fridge is a collection of drink ware and an electric kettle.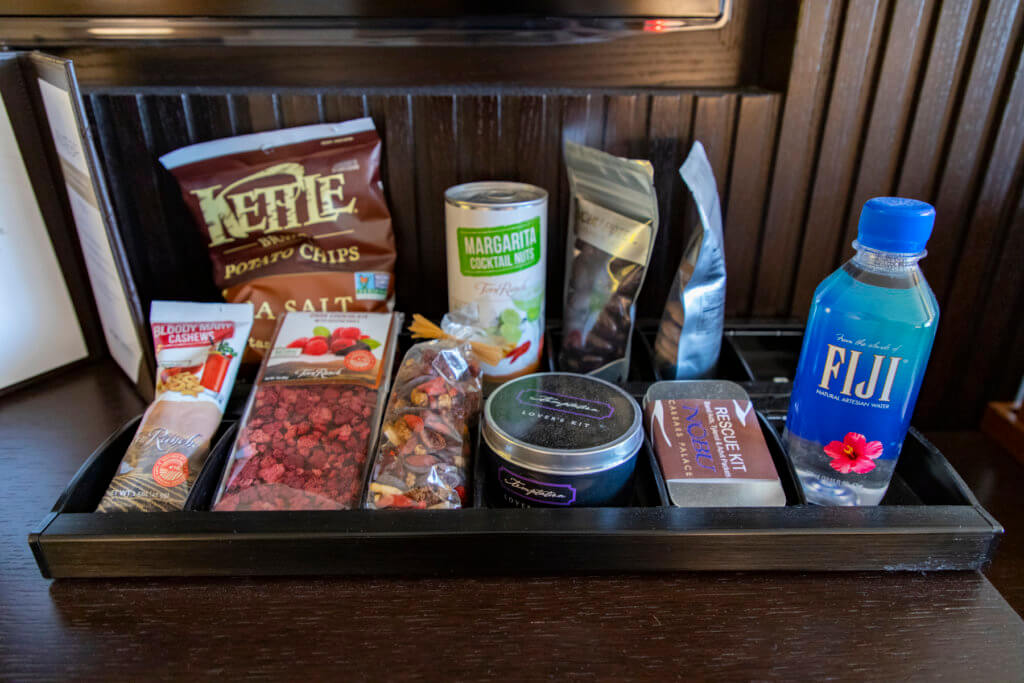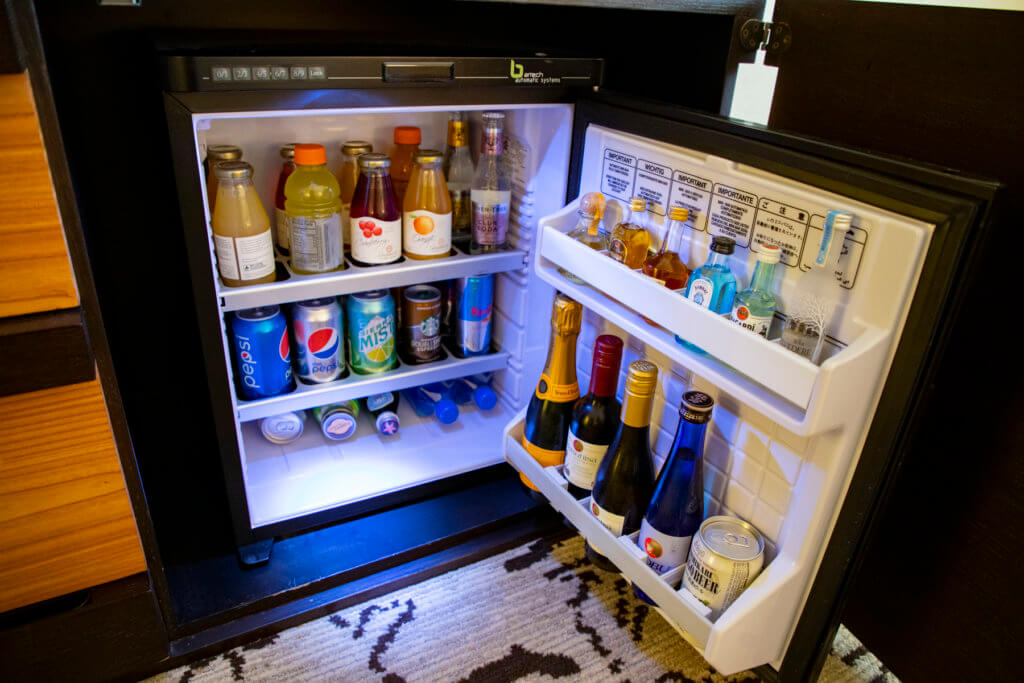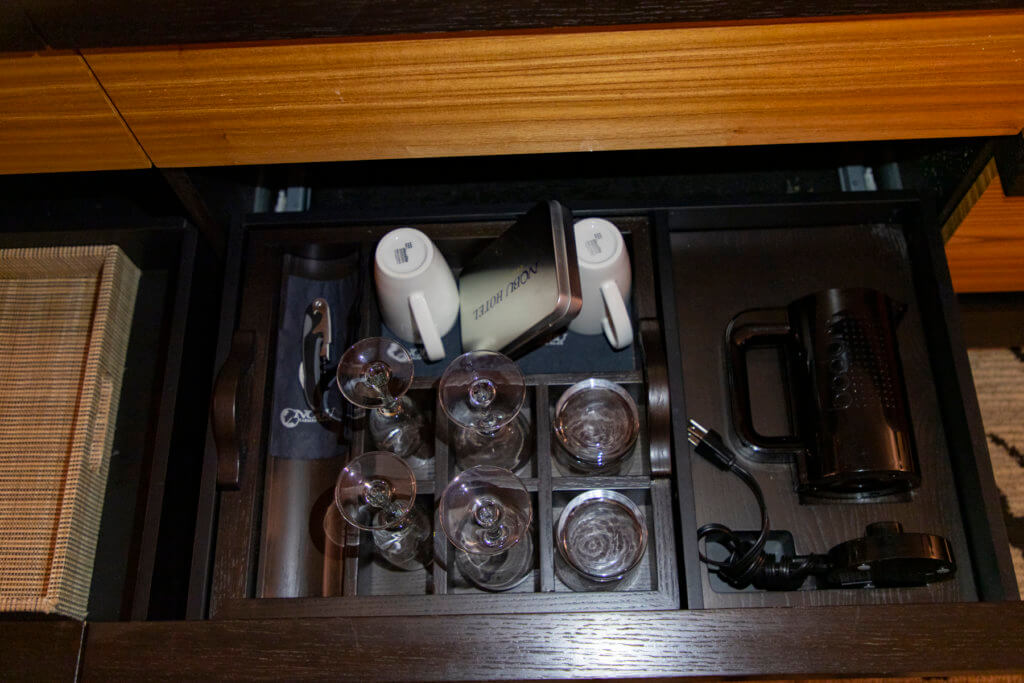 View
There isn't one.
Sleep Quality
If it's one thing they got right at Nobu Las Vegas, it's the bed. Maybe it was because I was extremely exhausted, but the bed was one of the most comfortable I've ever had. Supportive, but soft and luxurious at the same time.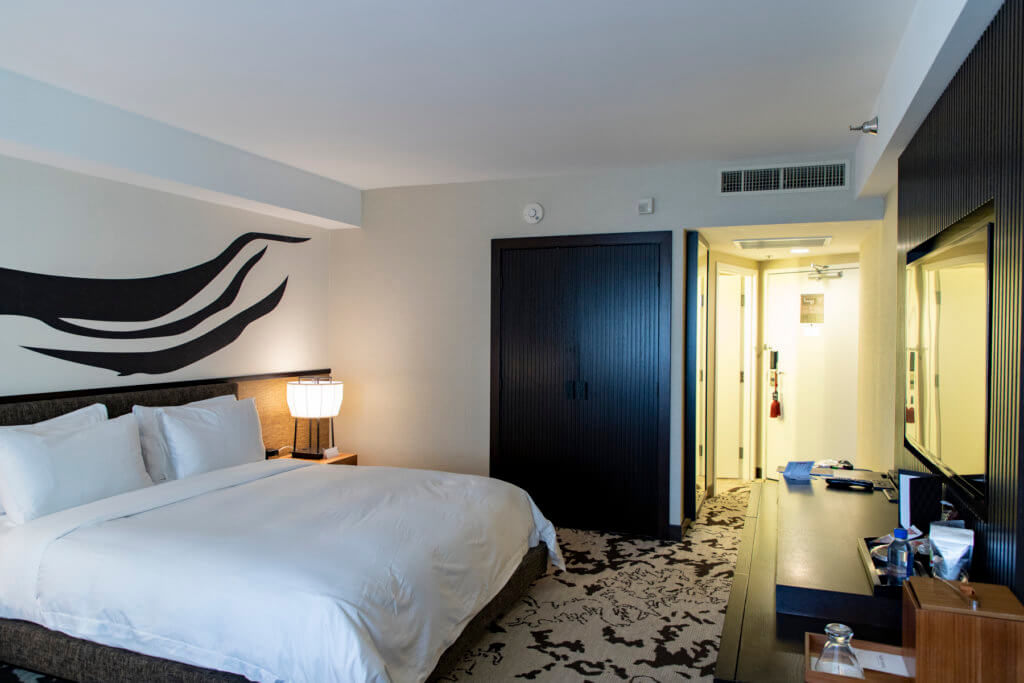 The HVAC was decent too, as it cooled the room effectively, but I couldn't get it to hold a comfortable temperature. It was either too hot or too cold; no in-between.
Welcome Amenity
Not long after I got to my room, there was a knock on the door. When I opened it, an associate greeted me with a card and gift box.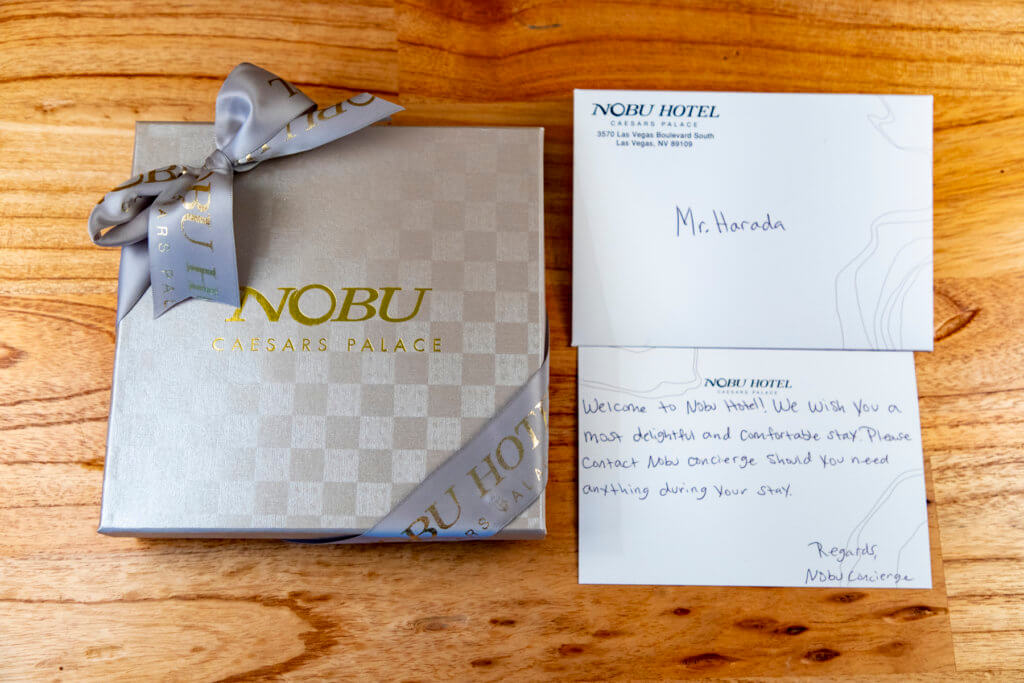 The card had a handwritten note from the concierge in it, which is nice, and the box contained a collection of Japanese snacks. Those included matcha Kit-Kats, iso peanuts, seasoned peanuts, wasabi peas, and some sort of goma (sesame) mochi thing. I can't eat or don't care for most of these items, but it's a nice gesture.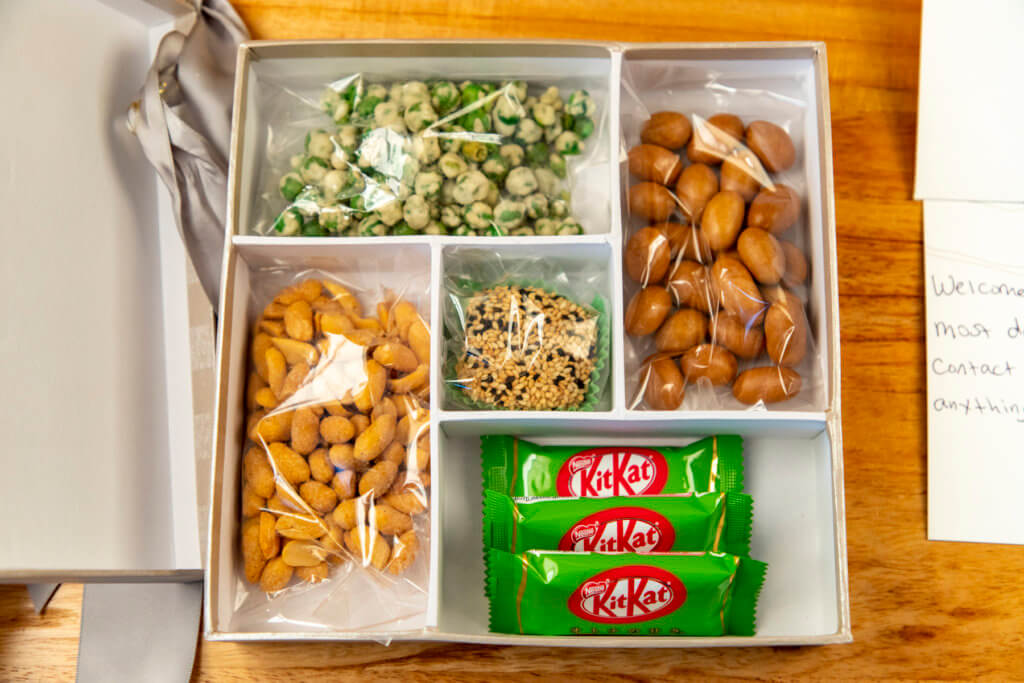 Nobu Hotel Las Vegas Room Service
As you'll recall, on Tuesday, my third day in Vegas, I got violently ill. That day, I ate nothing. In fact, it was only Tuesday evening when I could begin holding down water again. But, on Wednesday, I began to slowly reintroduce solids to my diet. My go-to is usually miso soup and rice, which is hard to find in Vegas. Being a guest at Nobu, though, gave me access to room service from the restaurant. So during my morning sessions at the conference, I placed an online order for a side of steamed white rice and miso soup for lunch.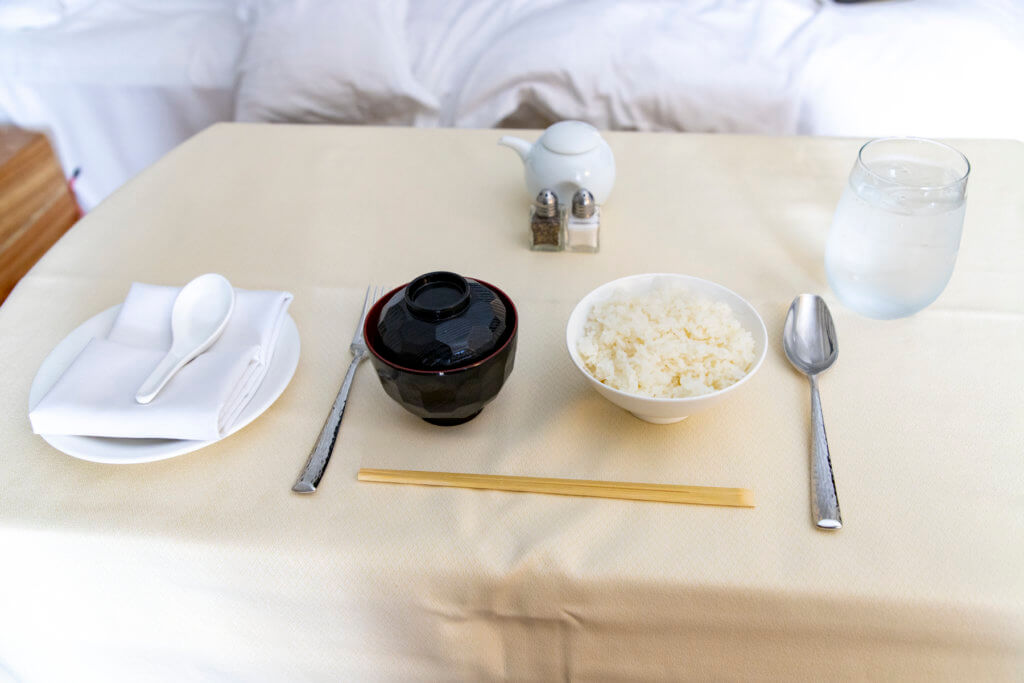 Those two items including delivery, taxes, and gratuity cost me somewhere between $20 and $30. That's a massive rip-off, but me having my neutral comfort food at my fingertips was priceless. For what it's worth, the attendant serving me was incredibly friendly.
Navigation
Caesars Palace is a giant, confusing hotel. It looked like my room was close to the conference center on the map, but in reality, it was about a 15-minute walk. Nobu itself, though, is small. The tower has a single bank of three elevators.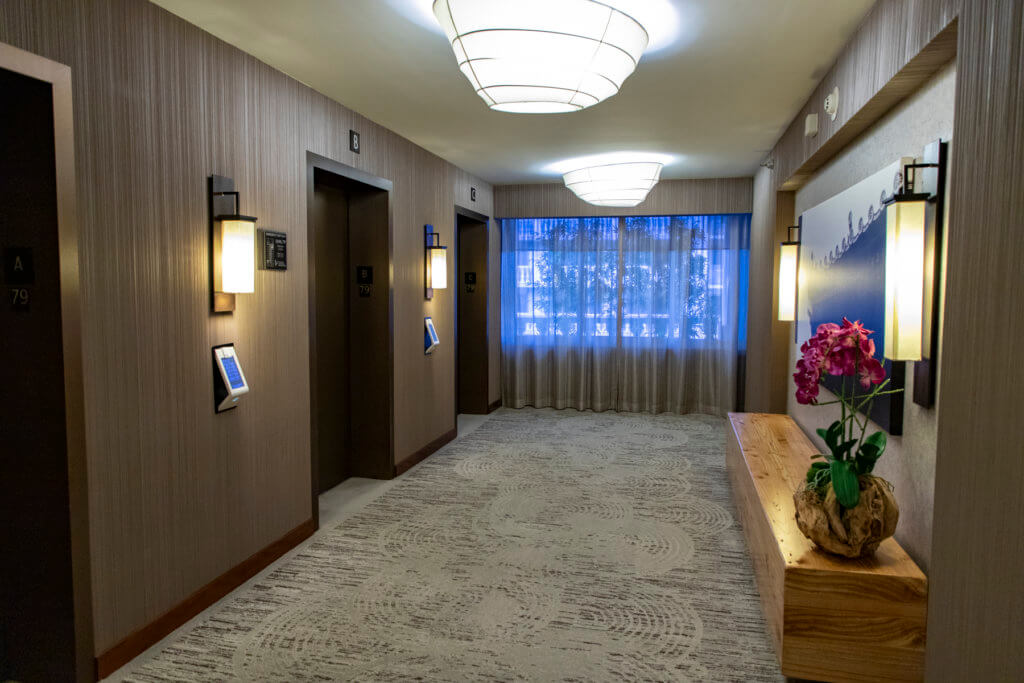 To access the elevators, you need to swipe your card over the bottom of the elevator panel (contactless). Then, you may pick which floor you'd like to go to.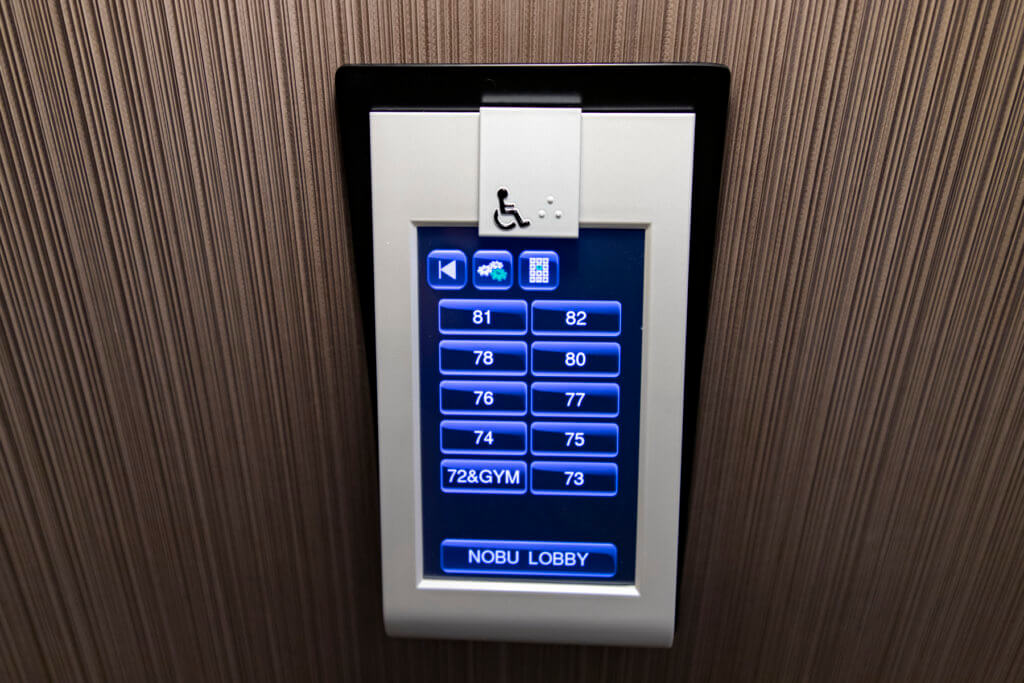 Maintenance
Overall, my room was in good condition. However, one disconcerting maintenance issue with my room was the door latch being loose.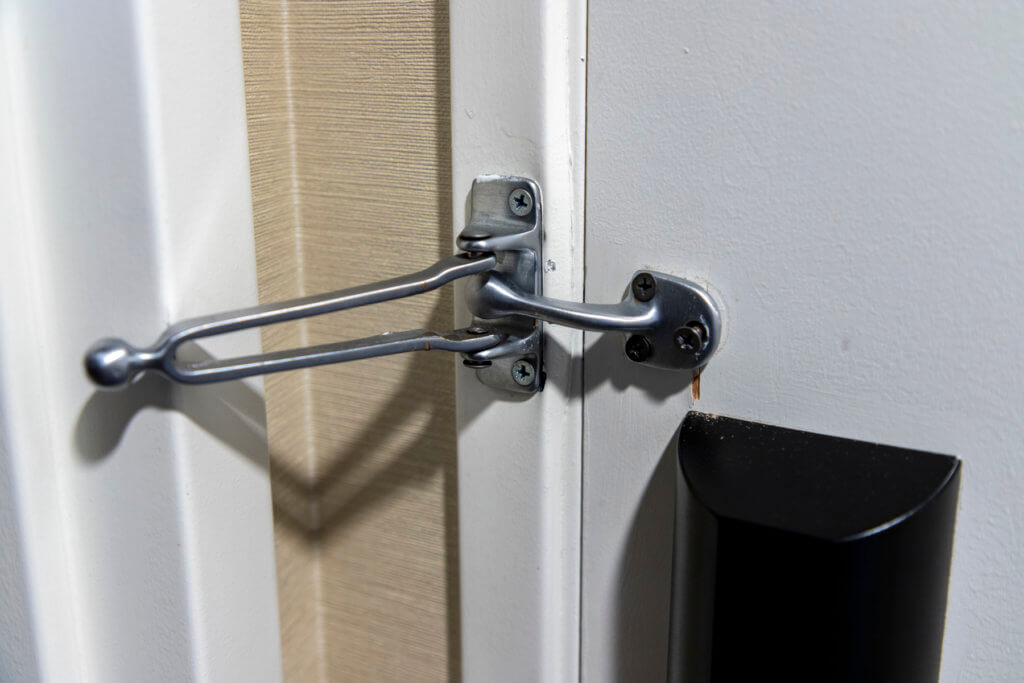 Nobu Hotel Las Vegas, Final Thoughts
I was looking forward to giving Nobu Las Vegas a try. Unfortunately, the experience was a bit of a letdown. Don't get me wrong, the service, especially from Kennedy at the front desk, was fantastic. But the rooms are very meh. I hate that they're form over function too. The quality of sleep was good, though, so I can't complain that much, right?
Getting sick did ruin my plans to try Nobu's room service for breakfast though. Especially since both the Blueberry and Yuzu Soba Pancakes and the Nobu-Style Bagels and Lox sound delicious!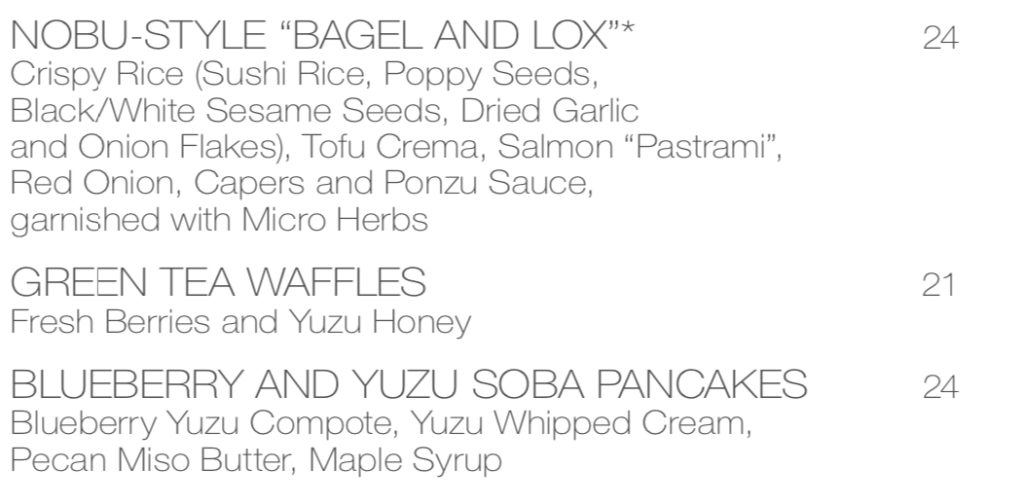 I'm not willing to stay here again just to try these dishes, though, so I guess it's not meant to be. Oh well.
That being said, I was unimpressed with Nobu Hotel and Caesars Palace overall. And that's not just because of my Caesars Rewards fiasco. There's no consistency regarding how things are supposed to work, the rooms are unimpressive, there aren't many places I'd want to eat at any of their properties, and the place is simply too big. It's a nightmare getting around and even the valet tends to take forever. Not to mention that the car pickup area is outside, rain or shine. Not a problem I had at Aria, Delano, or even the Cosmo.
My Dismal Las Vegas Experience
Nobu Hotel Las Vegas at Caesars Palace