After checking out of the Courtyard Merced began the 2.5 to 3-hour drive to our next hotel, the Las Alcobas. But before getting there, we made a pit stop in Yountville for a light lunch at Bouchon Bakery.
Yountville is a short, 15 to 20-minute drive from our next hotel, which we couldn't wait to check-in to. But, we couldn't pass up an opportunity to check out Thomas Keller's legendary bakery either. So, it was a no-brainer to make a quick stop along the way.
Location
Bouchon Bakery is a small shop adjacent to Bouchon Bistro in Yountville, California. It's almost smack-dab in the middle of the town less than a quarter mile down the street from the legendary The French Laundry. Parking, by the way, is available in a tiny lot behind Bouchon Bistro. If that lot is full, you'll need to find street parking in the area. The lot across the street belongs to Michael Chiarello's Bottega Napa Valley.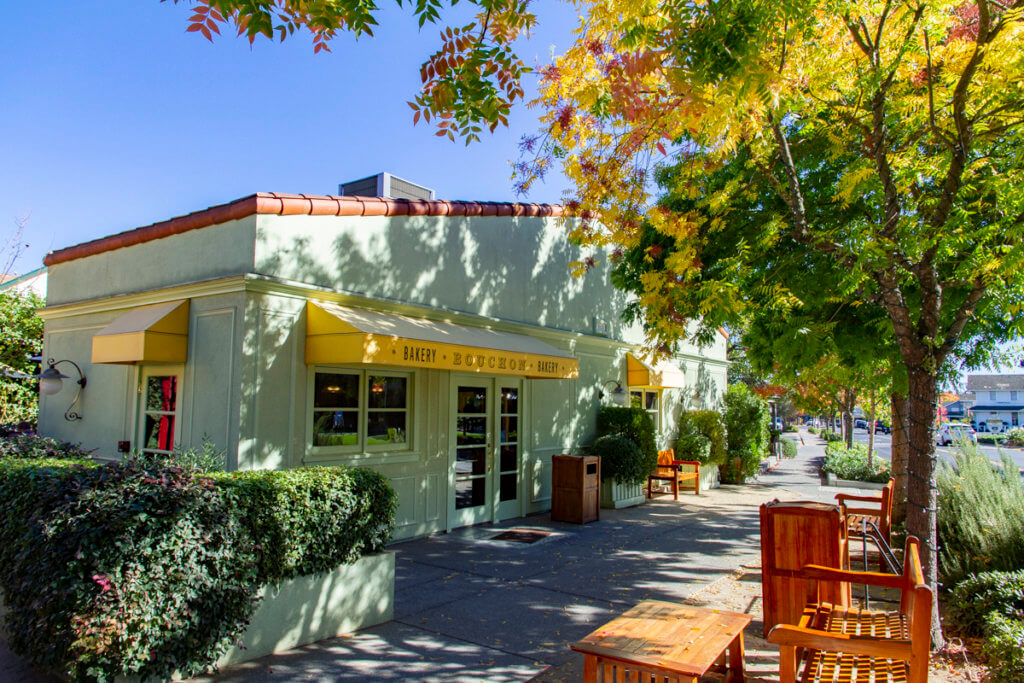 Oh, and when I was holding the door open to go into Bouchon Bakery, I saw Chef Thomas Keller casually walking down the street in his chef whites. We exchanged hellos, but I kick myself for not asking him to take a picture!
What We Ate
I want to tell you about all the things on offer at Bouchon, but there were too many items for me to remember. So, I'll talk about the stuff we ate during our two visits to the bakery.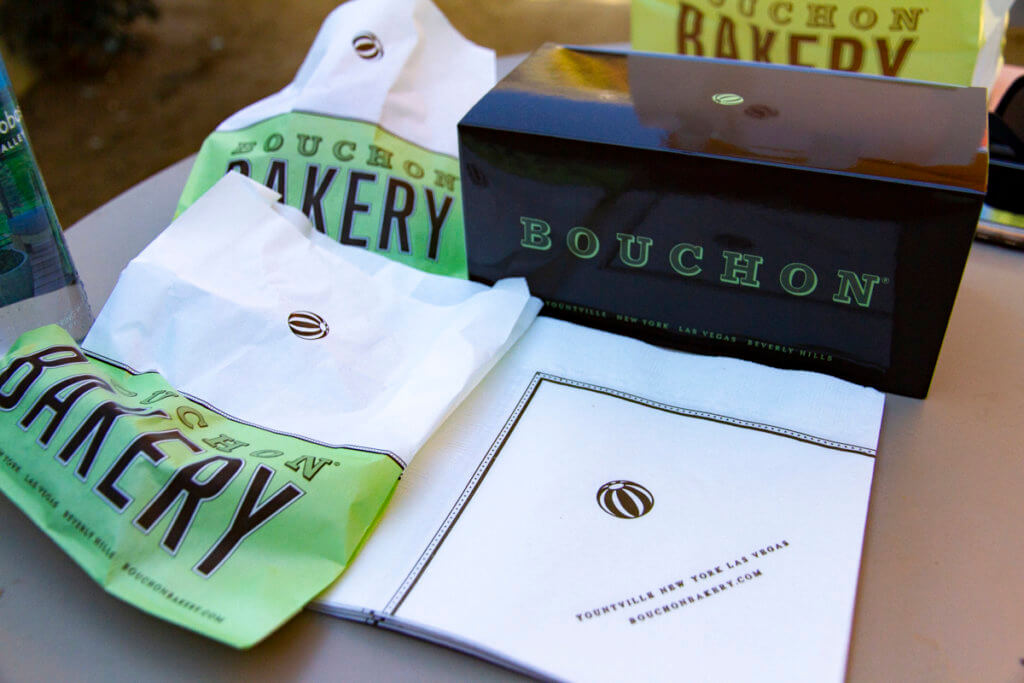 On our first visit, our mission was to get some lunch. So, I got some sort of brie sandwich, while Mrs. Island Miler got a chicken salad sandwich. Both were good, though nothing mindblowing.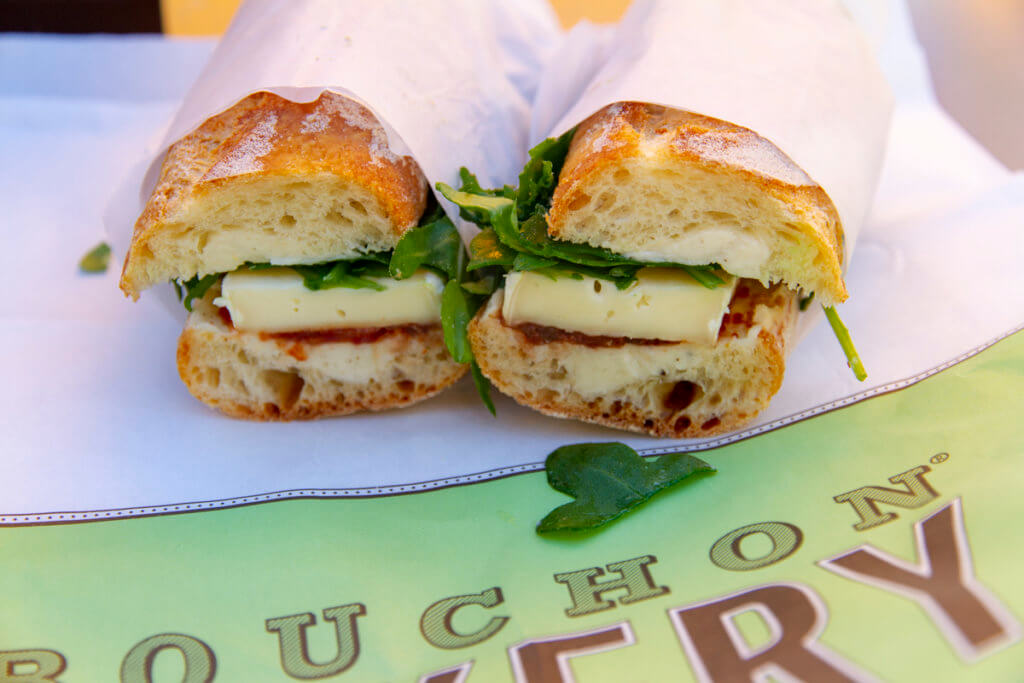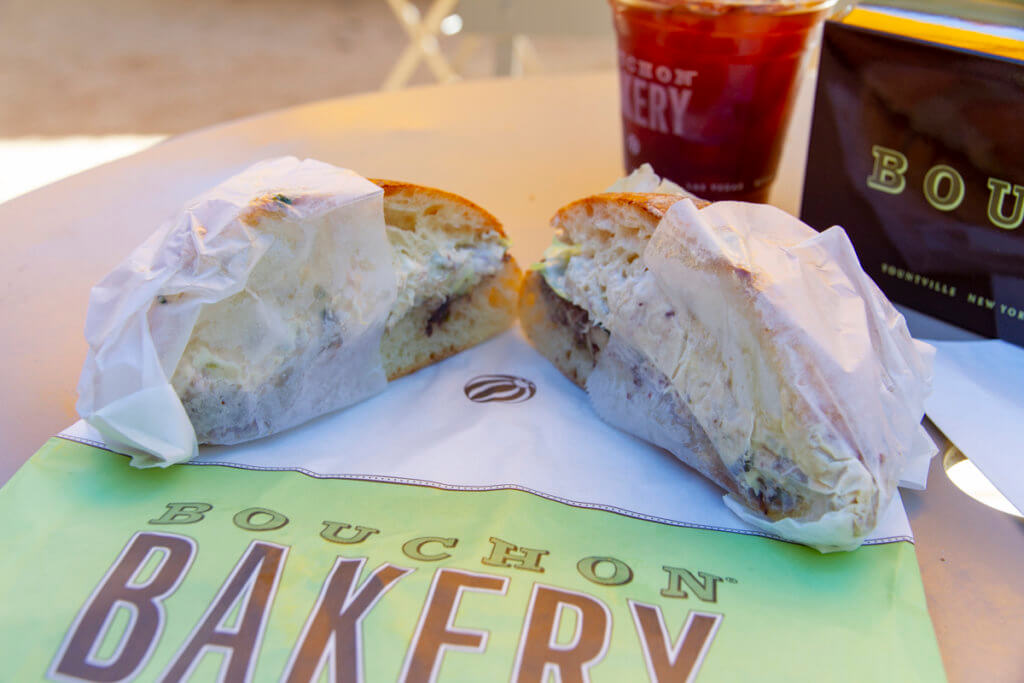 For dessert, I went with Oh-Oh (a re-imagined Ho-Ho), while Mrs. Island Miler went with a fall flavor pastry. Her's was clearly the superior option; the Oh-Oh was too sweet and fluffy for my liking. I should've known better, but oh well.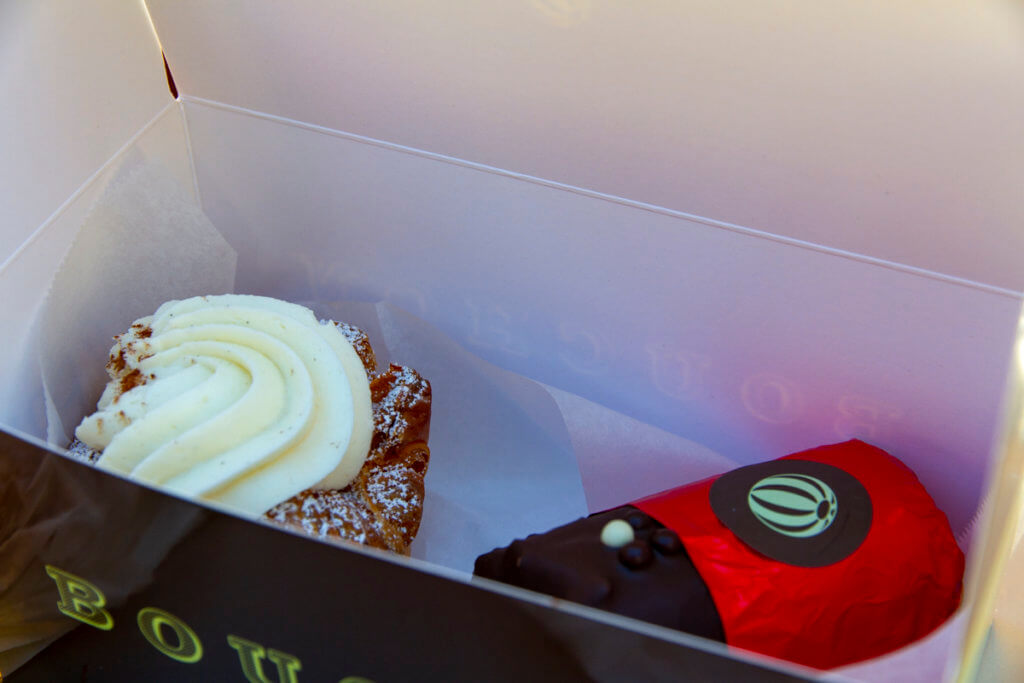 On our second visit, we went all-out with the snacks and picked up a croissant, cheese bread, chocolate eclair, TKOs, Bouchon Brownies, and Fuggedaboutits. We didn't eat all of this at once, of course, but focused on the savory items. Like our previous visit, though, the croissant was good, but nothing special. In fact, Tartine's croissants are better than Bouchon's.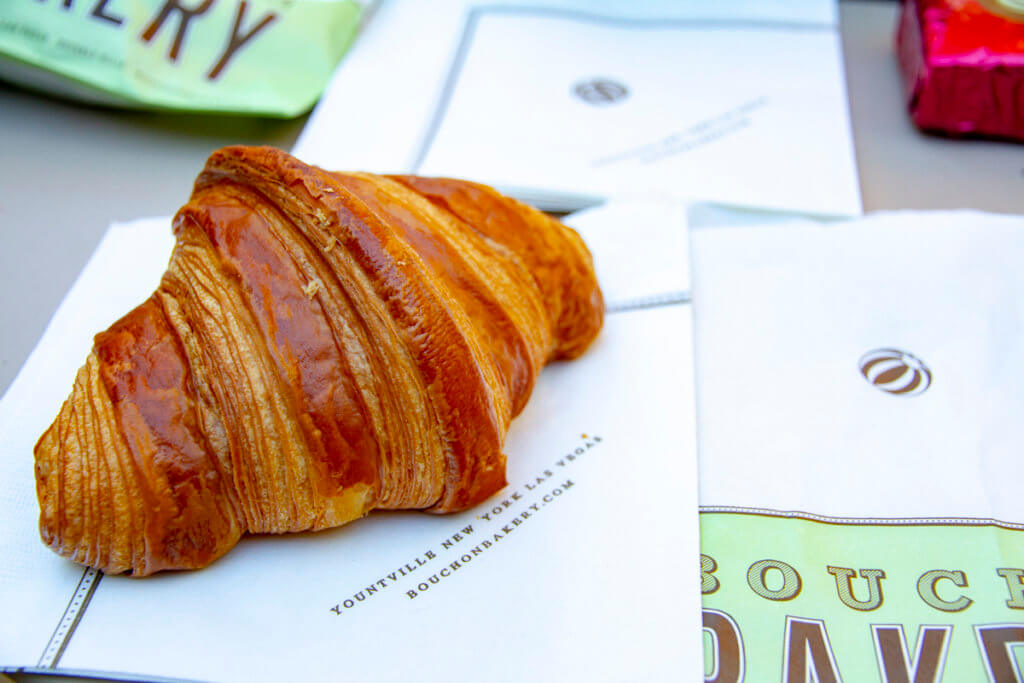 Mrs. Island Miler liked her cheese bread-thing, though I didn't try any.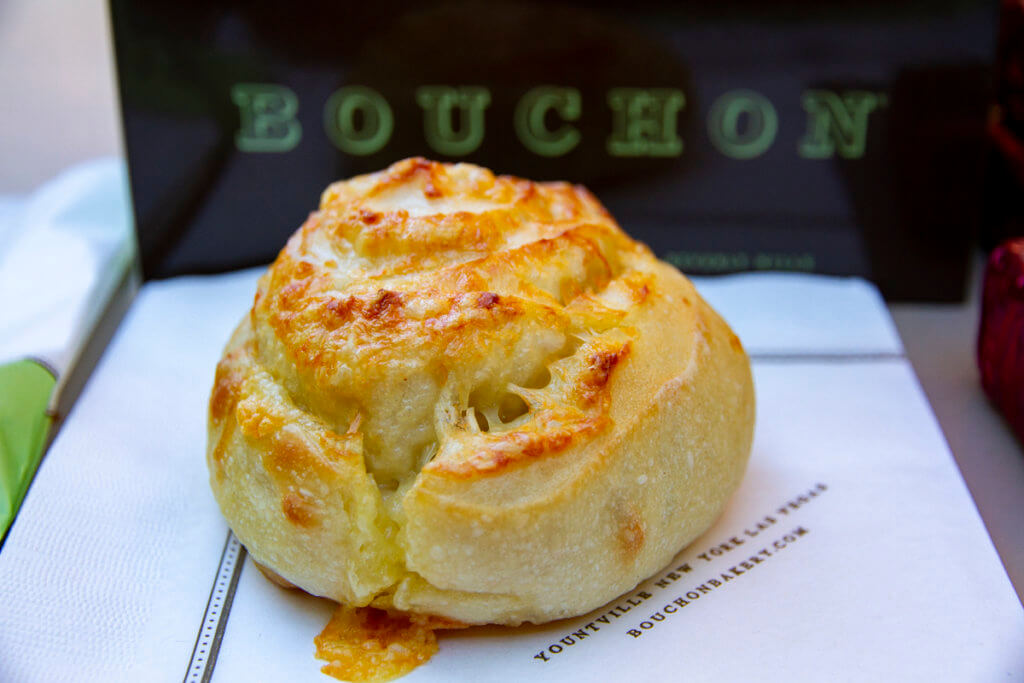 I did also eat the Chocolate Eclair at the bakery since it needs refrigerating. And, unlike the Oh-Oh, I really liked this pastry! So chocolatey, smooth, and not overly sweet.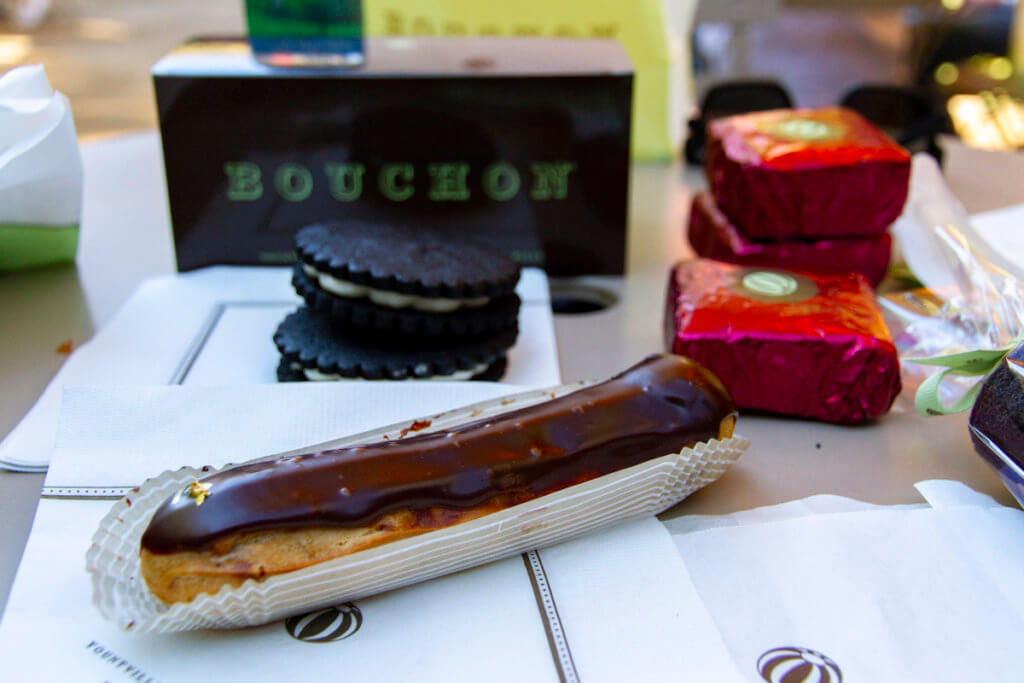 The same went for the TKO's too. SO GOOD! They're like Oreos, but WAY better. Nowhere near as sweet and no processed-food taste.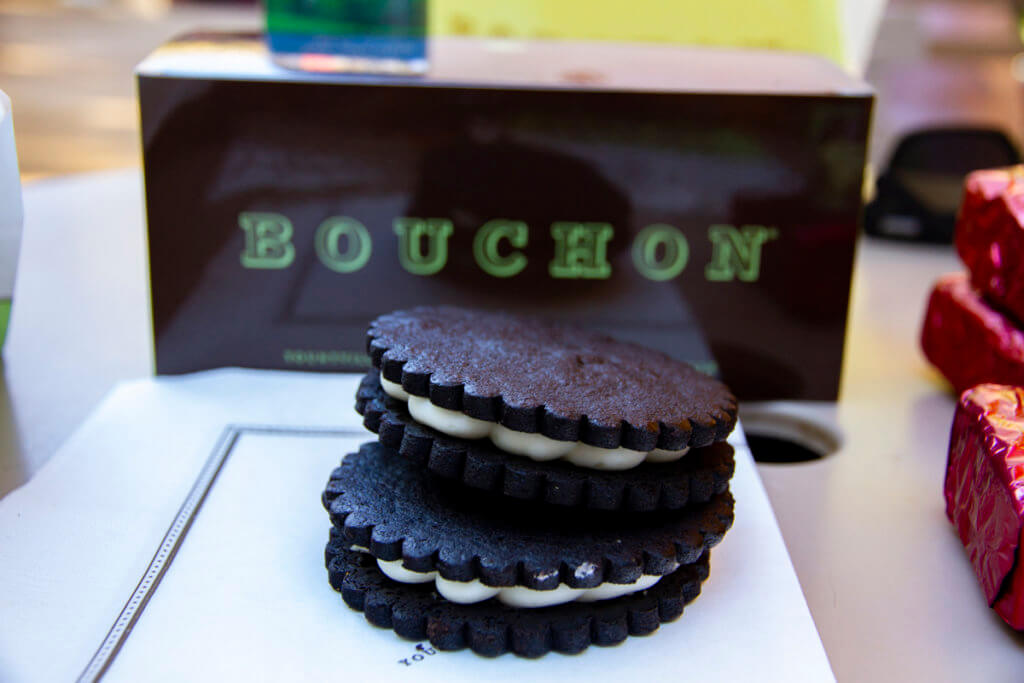 I did like the Bouchon Brownies quite a lot too. They're not as fudgy as I'd like, but are still one of my favorites. I didn't try the Fuggedaboutits, though, I wish I did; we gave those away.
Bouchon Bakery, Final Thoughts
As is anything that Chef Thomas Keller produces, Bouchon Bakery provides excellent quality baked goods. I didn't love everything though, but that's more personal preference. It's too bad that the croissant at Tartine Manufactory is better than the one at Bouchon Bakery, though. Either way, next time I'm near one, there are other things I'd like to try, like the chocolate cookie and kouign amann. And I'll definitely pick up more Bouchon Brownies, TKO's, and Chocolate Eclairs!
A Gourmet Adventure Through Northern California
Bouchon Bakery Yountville