Our third day in Las Vegas was the first day of my conference and that last day there for Mrs. Island Miler.  And because she still had to pack, we chose to grab a quick dinner with our friends at Cucina by Wolfgang Puck.
Location
Cucina by Wolfgang Puck is in The Shops at Crystals in the City Center complex.  Specifically, it's on the upper level of the mall and overlooks the center atrium.  The mall itself is directly accessible via the Aria Express Tram, which also stops at the Bellagio, Vdara, and Park MGM.  Alternatively, you may access the mall via foot from Las Vegas Blvd., or through the Aria Resort.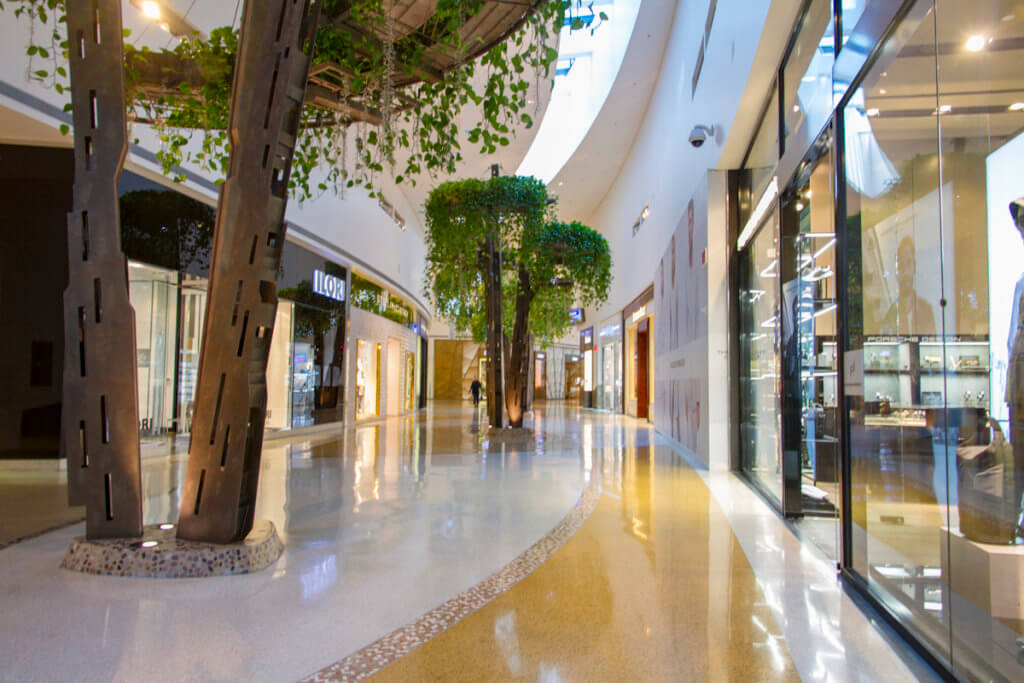 Since we were staying at the Cosmopolitan, we could easily walk over.  But the Mrs. and our friends were over at the Mandalay, so I drove over to pick them up.  But rather than parking back at the Cosmo, I decided to do valet at Aria, as it's closer to the mall and I receive free valet parking anyway for being a Mlife Gold member anyway.
Atmosphere + Service
The restaurant itself is open to the rest of the mall, which gives it an airy feel.  And despite this, noise from the mall isn't typically an issue either.  Every time I've been in the mall, it's been empty, so there's hardly any noise at all.  And while there was one large party at Cucina while we were there, it wasn't like other Las Vegas restaurants that seem to be half filled with conference groups.  So it was a much more intimate environment than many other places we've been to.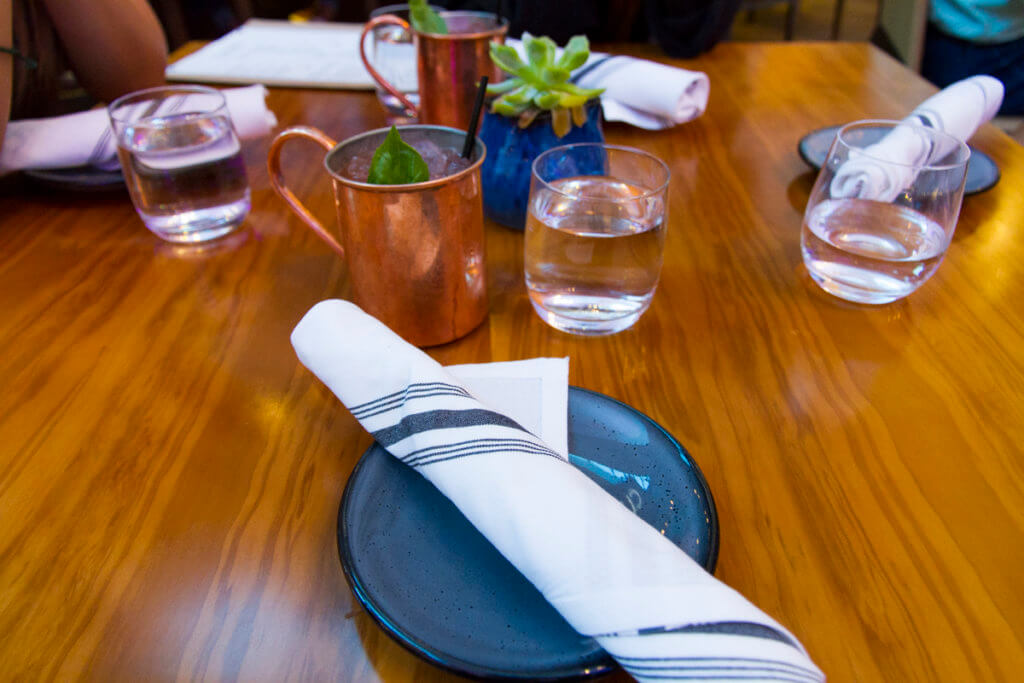 Service at Cucina, by the way, was excellent.  I'm usually a bit apprehensive about these celebrity chef restaurants in malls, but the service throughout our experience was flawless.  Even the hostess was incredibly friendly and professional.
Appetizers
For my starter, I went with a Proscuitto and Burrata dish.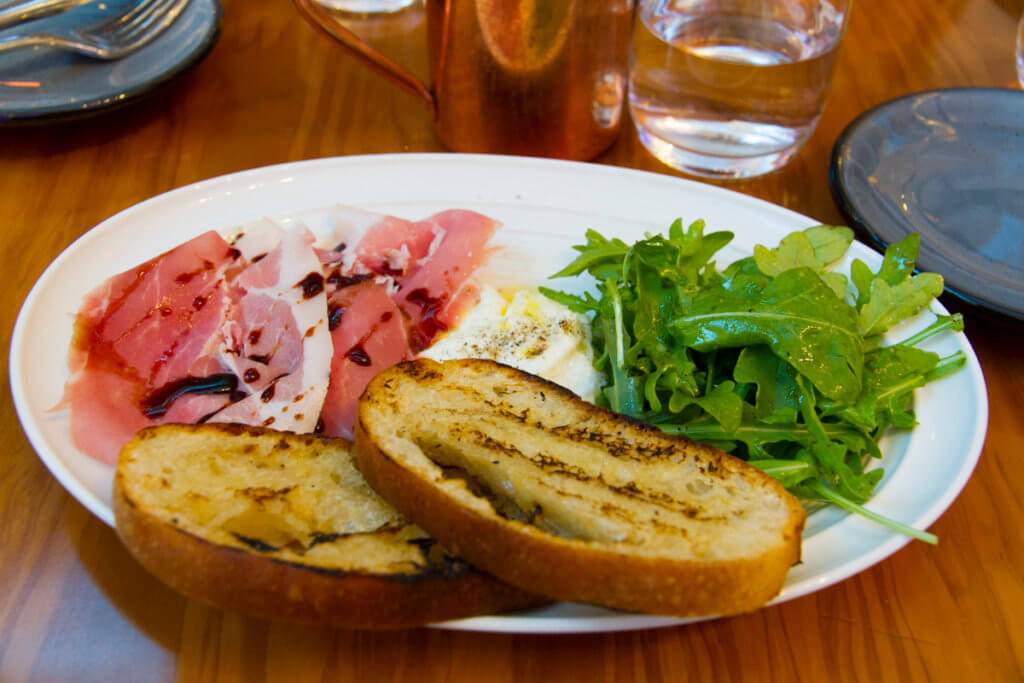 What can I say?  The prosciutto was of good quality, and the burrata was creamy, cheesy heaven.  The balsamic drizzle and arugula helped to offset the richness of the meat and cheese, while the grilled bread added some nice, contrasting textures.
Mrs. Island Miler went with the Ceasar Salad (if I remember correctly), which she enjoyed.  I forgot to take a picture, so oh well!
Mains
For her main, Mrs. Island Miler went with one of her favorites, Eggplant Parmesan.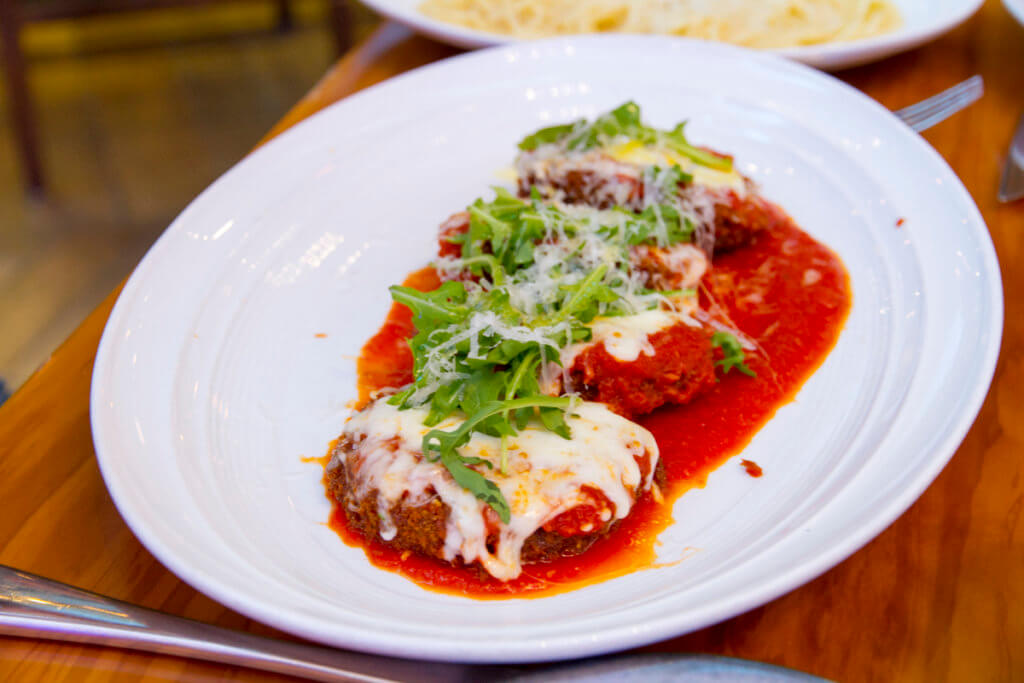 She said it was one of the better versions she's had.  And it was made even better by its side dish, cacio e pepe.
Me?  I went with the Pappardelle.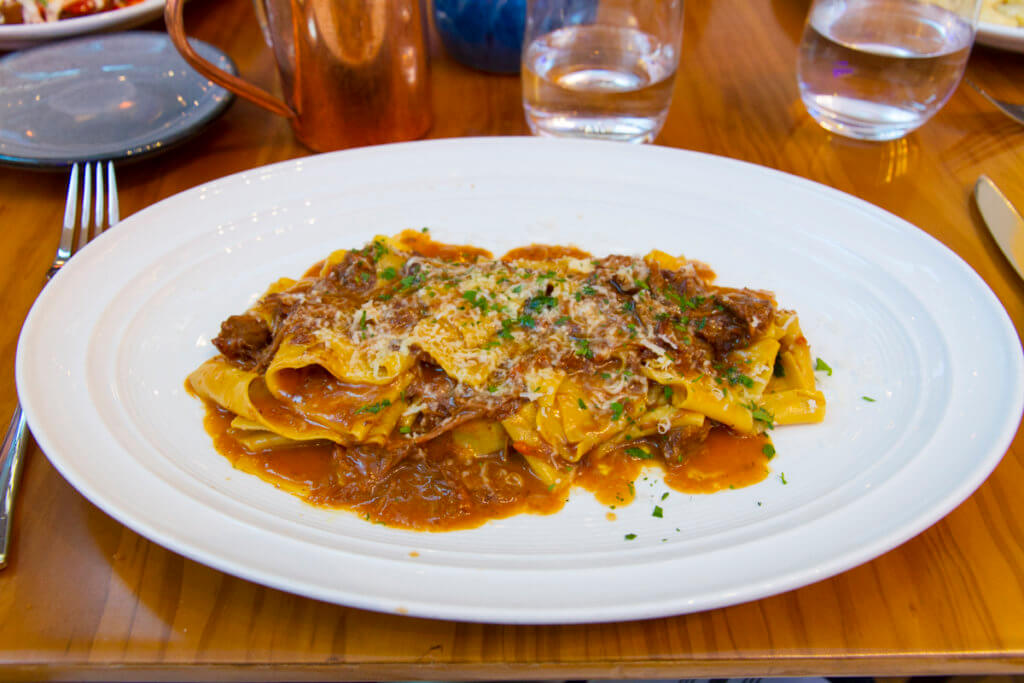 Perfectly cooked, wide, homemade noodles smothered in wild boar ragu?  What's not to like.  It was a meaty, umami-rich delight.  Italian comfort food at it's finest for sure.
Dessert?  We skipped and headed to Milk at the Cosmopolitan of Las Vegas instead.
Cucina by Wolfgang Puck, Final Thoughts
Cucina isn't as glitzy as some of the other places we've been to in Vegas, but it's good all the same.  If you're looking for a delicious, low-key meal with great service, this is a great option; especially if you're staying in City Center or a hotel linked by the Aria Express.   And while not cheap, Cucina is one of the more reasonably priced, nice options in Vegas.
Las Vegas 2018