Heads up! You should get to the airport earlier this summer in Hawaii. Why? Because this summer is projected to be the busiest summer travel year on record.
How Early?!
Officials with the Transportation Security Administration projects that the summer of 2019 will be 4% busier than last year. In case you're wondering, last summer, Hawaii's airports saw a combined 5.3 million departing passengers. Honolulu alone saw 2.9 million passengers. So a 4% increase equates to 6.12 million departing passengers state-wide or 3.02 million departing passengers in Honolulu alone. As a result, officials recommend you arrive at the airport THREE HOURS before your flight's departure time.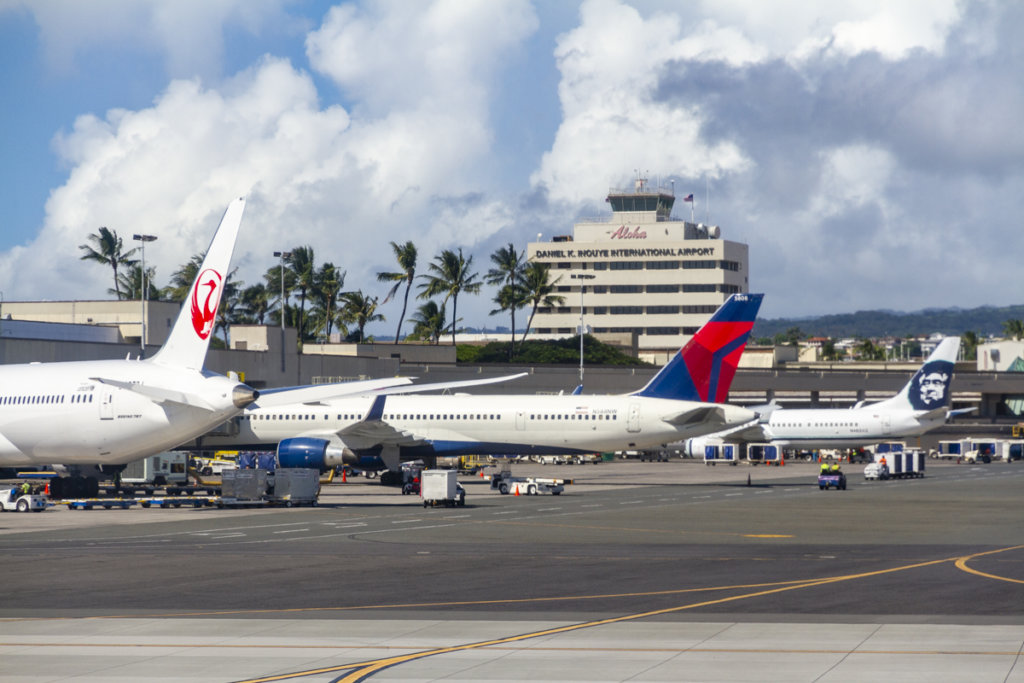 What's Going On?
While flights are going out fuller, the biggest factors driving this trend are new flights and larger aircraft. Yup, remember, Southwest entered the Hawaii market earlier this year. And, at the moment, the Airline operates 16 inter-island flights per day and 12 daily trans-Pacific flights per day.
Then, of course, there's the ANA A380, which began Honolulu service only a little over a week ago. And while that's only one flight that doesn't operate daily, ANA is adding a second A380 June. At that point, we'll see DAILY A380 service as opposed to the three per week we see today. In case you're wondering, the third and final Flying Honu enters service in 2020.
What to Do?
Mrs. Island Miler left for the "Mainland" this past weekend. The line for security at the Hawaiian Airlines Terminal (T1) went out the door and to the end of the terminal. Here's what it looks like on a map.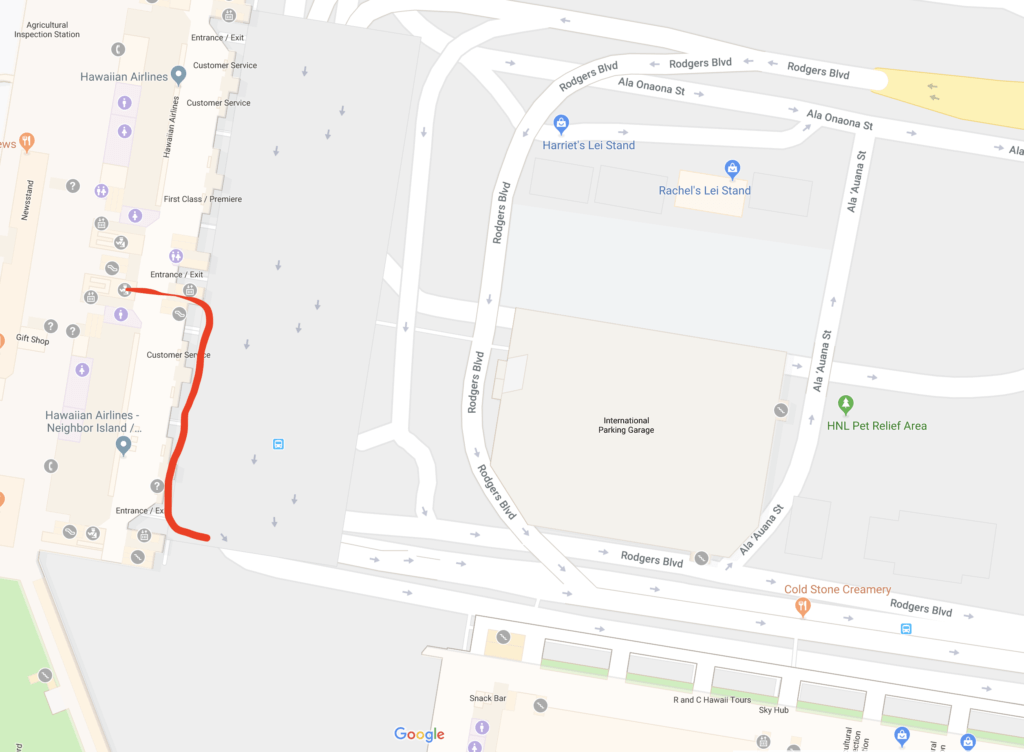 But, the checkpoints aren't always holding passengers up for THAT long. So, if you're lucky enough to get through quickly, your next question is what the hell do you do now? Unfortunately, not much. You can shop or get lower quality, over-priced chain restaurant food (Burger King and CPK in the airport are TERRIBLE). Or, if you have a Chase Sapphire Reserve, an Amex Platinum, a Citi Prestige, or another card with similar benefits, you can use your Priority Pass to access the Hawaiian Airlines Plumeria Lounge.
I've never been to the Plumeria Lounge, as it's NEVER open when I'm flying out of HNL, but my Chef buddy has, and he said the food was junk and it got pretty crowded. And you can forget the Hawaiian Airlines Premier Club lounges…. They're ALWAYS a circus.
So, the best bet seems to be the Delta Sky Club (membership or Amex Platinum; must be flying Delta for both) or the Admiral's Club/Sakura Lounge (membership or day pass). Avoid the IASS Lounge; I've never been, but everything I've seen on the lounge makes it look like a dump.
Mitigation
There are ways you can mitigate your pain. For one, you can fly during non-peak hours. According to the TSA, peak times at HNL are between 9 am and 1 pm, and between 7 pm and 11 pm. Peak days tend to be, you guessed it, Thursday, Friday, Saturday. But, from experience, flights departing between 7 am and 9 am on weekdays, at least on the Hawaiian Air side, cause quite a bit of congestion too.
Besides avoiding certain hours, another way to mitigate your pain is to enroll in TSA Pre-Check or Global Entry. But if you're going to enroll in TSA Pre-Check, please just pay the extra $25 and get Global Entry. There's no reason not to unless you don't have, and don't plan to obtain a passport. And, of course, you can get the fee for either program waived by a card such as the Chase Sapphire Reserve or Amex Platinum.
Get to the Airport Earlier This Summer in Hawaii, Final Thoughts
No one likes getting to the airport early, but given the current congestion issues, I'd highly recommend it. It's a lot better than missing your flight, after all. And, if like me, you can never get into a lounge at HNL, do what I do, and walk the airport for some exercise and for a bit of plane spotting. HNL's open-air corridors are terrible when it's hot and humid, but at least they give you excellent views of the apron!