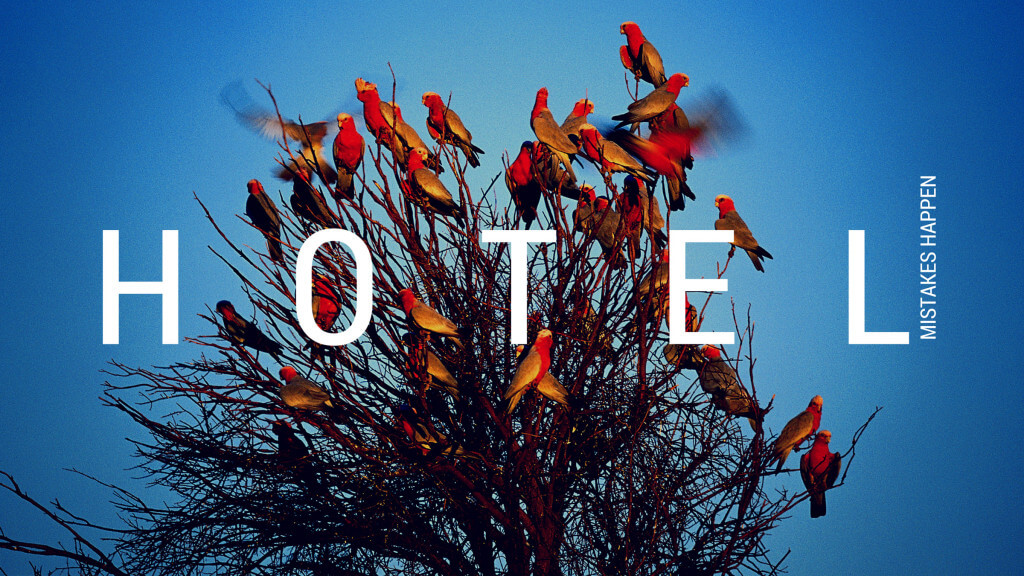 This post is part of our series on One Way Neverending – a journey that starts with selling all of our worldly possessions, becoming voluntarily homeless, and traveling the world. 
Posts in this series: Couple Pursues Dreams of World Travel, One Simple Realization, Spending a month on Maui
It was bound to happen sooner or later. We are in the process of booking lodging (AirBNB and Hotels) for anywhere from 7 to 200 days into the future.
Each night we book is kept in a spreadsheet that contains how much we paid, points used, and other important details. Each month is grouped together into a pivot table (NERD alert) to measure our relative budget.
We book the obvious dates as soon as possible (i.e. free nights using hotel promotions, deals like Club Carlson BOGO, staying with friends and family, IHG Pointbreaks, etc.) and then fill in the rest based on the dates we have empty and where we want to be.
Some of these blanks will remain empty until we are actually traveling, but most of our nights are booked in advance, assuming we can get a good deal. An exception is when we book a hotel in an area that we think may go up in price as the dates near (i.e. summer travel season in the US).
We had done a good job of filling in these blanks and booking hotels. Or so we thought.
Then yesterday I received this email from TripIt.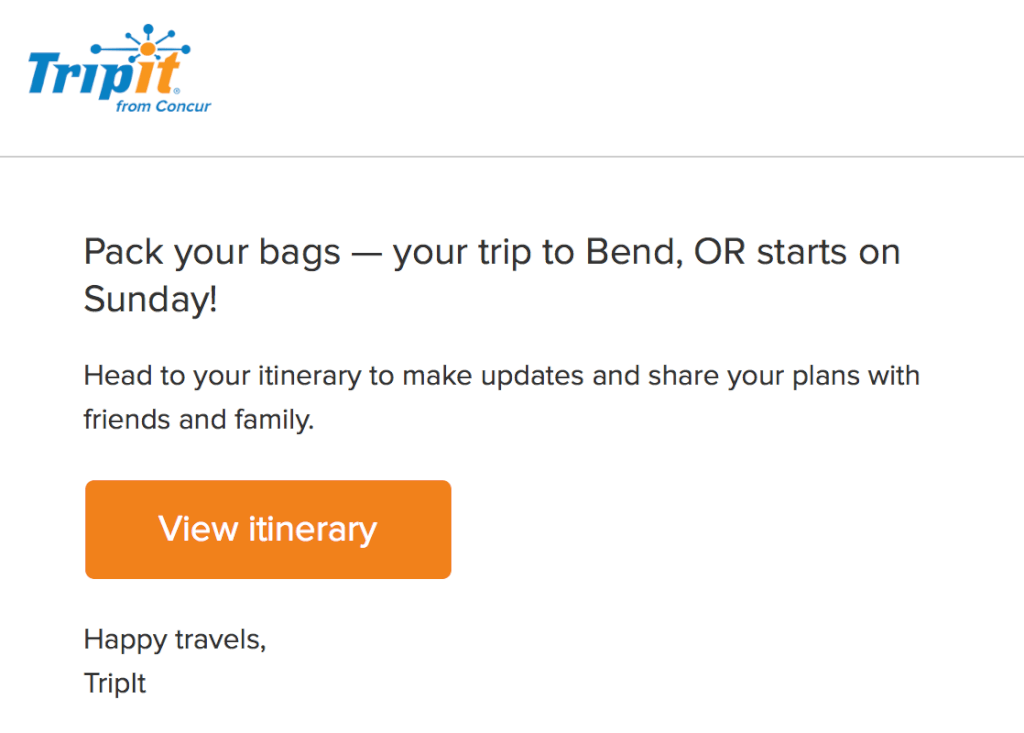 Hmm… that doesn't sound right. We aren't leaving on our trip until July! What was happening?
It turns out that we *cough* Amanda *cough* made the most basic of mistakes in booking our hotel in Bend, OR, booking for the wrong month. I didn't notice that this happened until the email from TripIt came in.
Then it hit us: oh crap, we booked a non-refundable advance rate for exactly one month too early.
Booking non-refundable rates and best rate guarantees
Our desired hotel was available for cheaper on hotels.com than it was on the Hilton website for the same room. But only for advanced booking. This made it eligible for a best rate guarantee promotion.
Because of the advanced booking, we were taking a risk. Because if Hilton did not honor our claim, or if hotels.com changed prices, we would not be stuck paying more for the hotel by booking directly.
We decided to risk it, and booked on Hilton for $10 more. Then we filled out a best rate guarantee form for our stay.
A successful Hilton Best Rate Guarantee claim means they will refund the difference between rates AND give you a $50 gift card for the inconvenience. For our one night stay, this represented a significant cost savings and helped us get very close to our goal of $100/night.
Two days after booking we learned that our claim was successful.
Another two days later, I received a check-in notice for the hotel. We booked a month early on a non-refundable rate.
Whoops!
Calling the hotel to work it out
My first course of action was to call the hotel and see if we could do an even switch. I explained the situation and the honest mistake to the general manager, Matt. He was quite empathetic to my plight, but his computer system did not allow him to make the change. It had to be done through corporate. He said that he would approve the switch on his end, but word needed to come from above.
Next, I tried to talk to Hilton's advanced purchase line and was stonewalled by the first agent. She told me that it was my fault and that I had signed a contract that said I would not be able to change anything. I asked if we could make a one time exception for an honest mistake, but was denied.
I hung up and called again, and got the same response from a second agent. Things weren't looking good.
Before hanging up with the second agent, I asked if I could talk to a supervisor and explain my situation (loyal customer, honest mistake, still wants to stay at the same hotel and pay money, just needs a different date). She said that the call center was overworked and she did not have a manager I could talk to. But that I could leave a voicemail for the manager.
So I left a voicemail. Even though I was pretty worked up at this point (how hard is it to just change a date on something that has the same price per night?), I remained calm.
I simply explained the situation. We have been Hilton gold members for 5+ years. I got engaged in the Hilton in Sydney. Stayed at a Hilton on our honeymoon in Munich. Had our first anniversary at the Hilton in Moorea. Loved the Hilton Istanbul with my dad and brother. I even have several weeks of Hilton stays booked as part of our one way neverending trip.
PLEASE!
The Hail Mary pass connected, and I was called back by Shariar, who was very sympathetic to my situation. He said he called the hotel and was able to work things out to switch our dates. He would cancel our current reservation and book the new one for me. It would cost $25, which is a fair tax on the mistake.
Within a matter of minutes, it was cleared up. We will lose our best rate guarantee claim, but that is secondary to not starting out hundreds in the hole with this mistake.
We learned/reinforced many lessons of travel here
Always double check your dates (AND Location) when booking
Check your dates again

Just let Jeff book the hotel next time

Understand the rules of your booking and time frame you have available for changes/cancellations
If you screw all of the above up? Call and try to find a human who can sympathize with your situation
Keep calling until you reach someone who cares
Eventually you can find someone who takes pride in their job and cares enough to make an exception. Now you might think this would happen on the first try, but it rarely does. Most phone agents are more focused on getting you off the phone than making happy customers.
My preference is never to have to make these calls, but it does happen on occasion. I would say it's even inevitable if you are traveling full time.
Today ended up being a good day in travel, and I am grateful for the professional manner in which Shariar handled our mistake. I am very thankful to have worked with you!