Trip Summary: In January, 2013 Delta was offering very reasonable fairs from Minneapolis to Istanbul. My dad, brother and I decided to go to Istanbul when tickets were available under $800. Part mileage run, part tourism, part amateur archaeologist and part bonding experience, this trip involves 3 nights in Istanbul and 2 nights in Athens. Stay tuned as I review Delta's economy comfort product, three hotels, and talk about everything else we see along the way. Turkey and Greece here we come! 
Hilton Istanbul Hotel Review
Everyone who reads this blog knows that I have a love hate relationship with Hilton. I actually love their hotels when staying internationally, but strongly dislike their points policies and the recent Hilton Points Devaluation. This is a love post, so if you expected something different, you may be disappointed. The Hilton Istanbul was above and beyond my expectations and a fantastic part of our overall Istanbul and Athens trip.
I was booking accommodations for our Istanbul and Athens trip right around the time that Hilton announced their devaluation of points. At the time, the hotel was a category 6 hotel, which required 40,000 points per night to book. I gladly used 80,000 points to book the room before the devaluation took place. Now the property is a category 8 redemption, it could cost up to 140,000 points to redeem for 2 nights!
The Hilton Istanbul is located in the European side of the city, close to old town, but still an hour walk from the action. It takes anywhere from 30 to 90 minutes to get to the hotel from the airport, depending on traffic. Speaking of traffic, Istanbul was rated the #2 worst traffic city in Europe by TomTom recently, and I completely understand why after spending a few days there. Walking is faster than a taxi in nearly all instances of getting around old town Istanbul.
First Impressions of the Hilton Istanbul
While the Hilton Istanbul is located at the top of a hill on the European side of Istanbul overlooking the Bosphorus river, it was not easily accessible by any taxi. This is because the road around the hotel is currently under construction, and it doesn't look like it will be done any time soon. Once your taxi is able to gain access to the premises, the rest of the process is quite simple.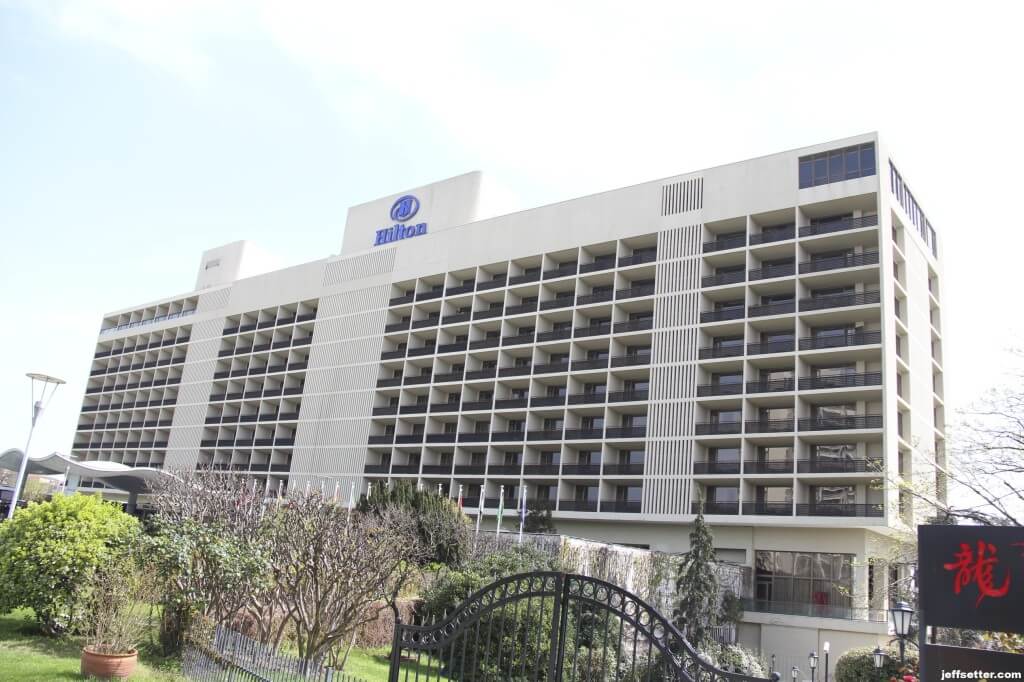 The passenger drop off area is quite nice, with a domed roof covering passengers that is complete with an extensive pattern of mosaic tiles on the top. While it may not be apparent when arriving via Istanbul Ataturk airport, you'll soon notice that domes are a very important part of the architecture in Istanbul. They are everywhere and they are spectacular.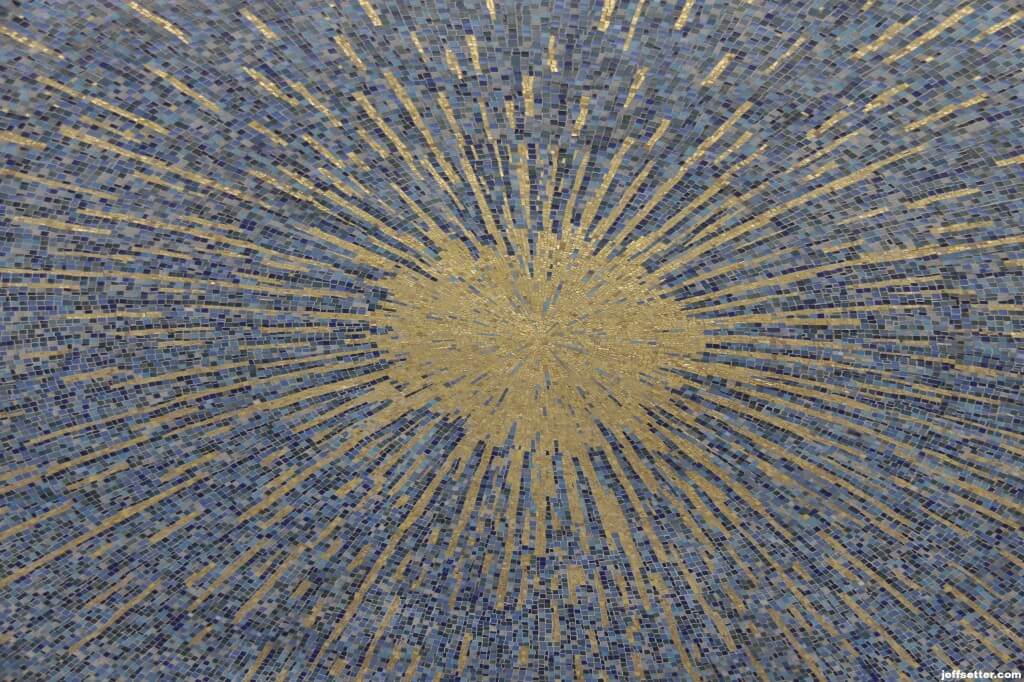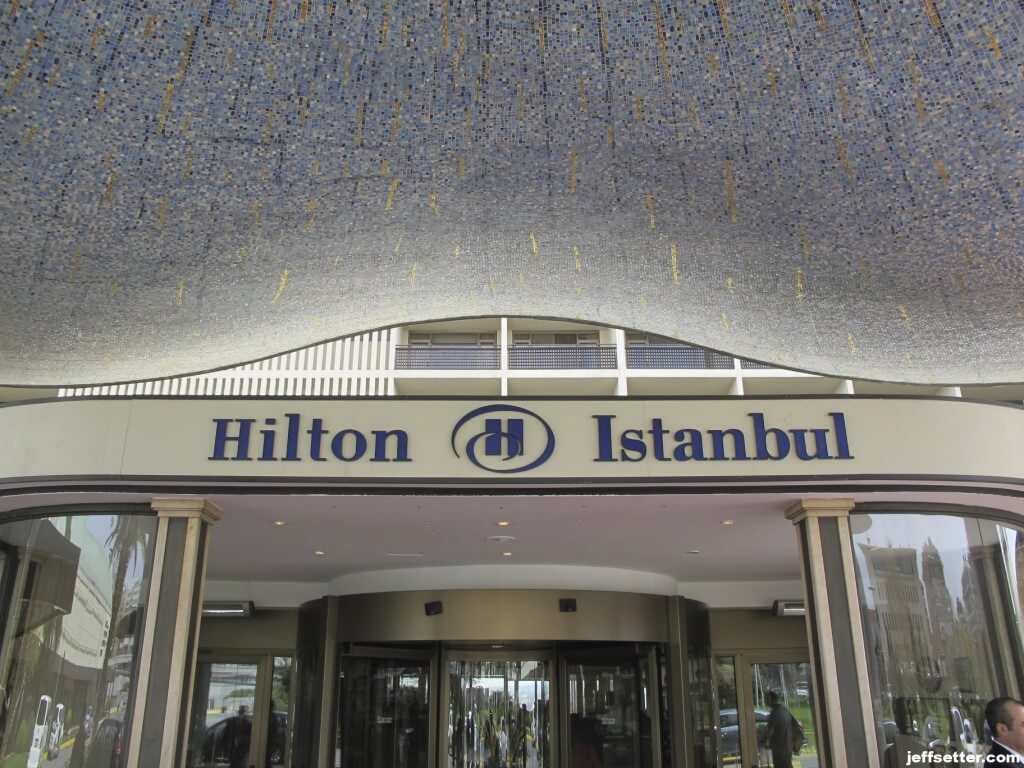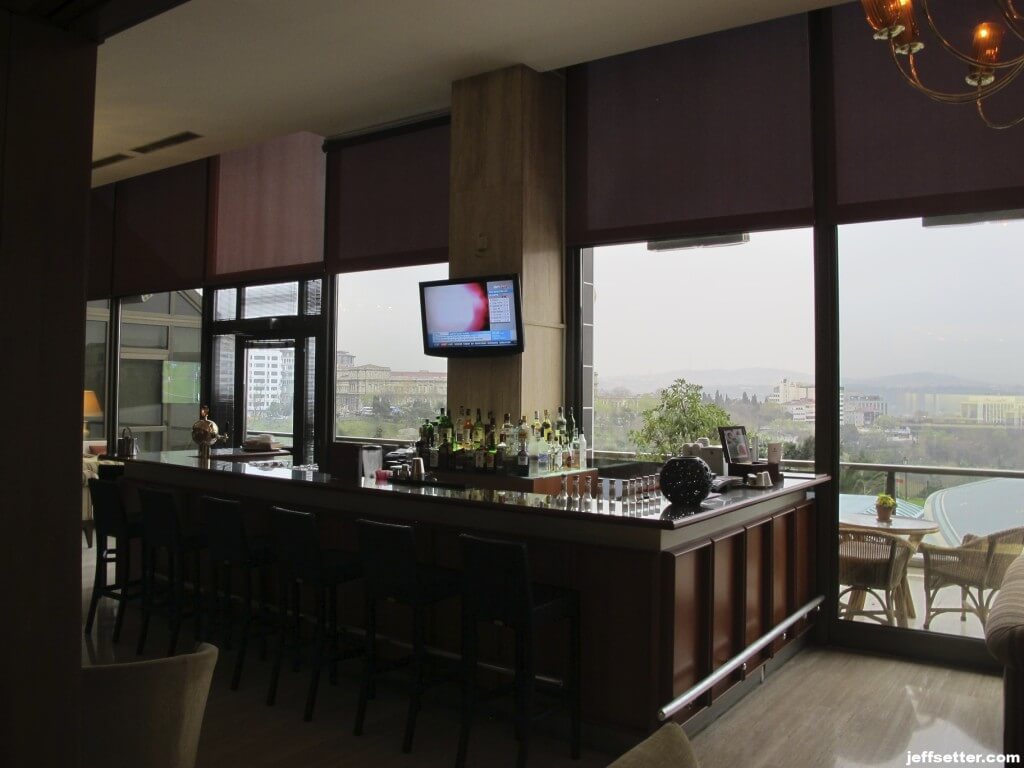 The Rooms at Hilton Istanbul
While I originally booked a room with two twin beds, I received communication from the Hilton staff a few days before my arrival asking if I had any special accommodation needs. After some conversation, they were able to confirm an upgraded room to an executive floor room with a Bosphorus view. While the room wasn't much bigger on the floor plan, it was nice to have a guaranteed upgrade to a better room.
Even better, our room was next door to the executive lounge on the 9th floor, so food and drink was never far out of reach. While I was worried at first that this would be an annoyance to be so close to the executive floor it was never an issue and we were not annoyed by other patrons at any time. The room was tucked away far enough from the lounge that it proved to be a non issue.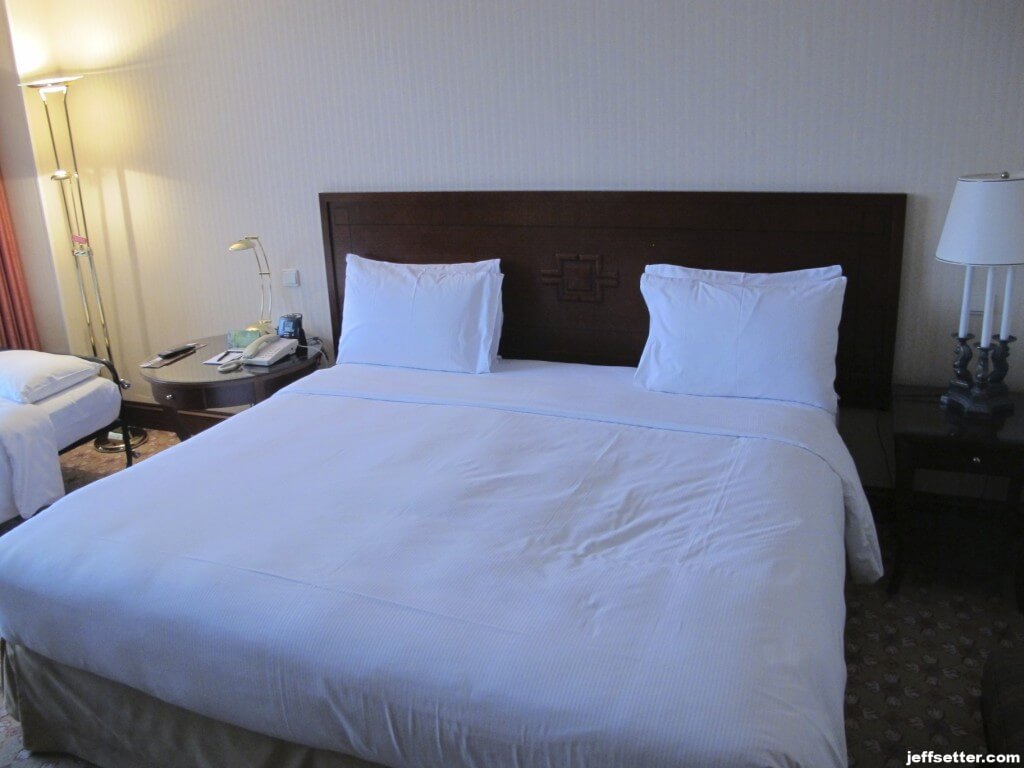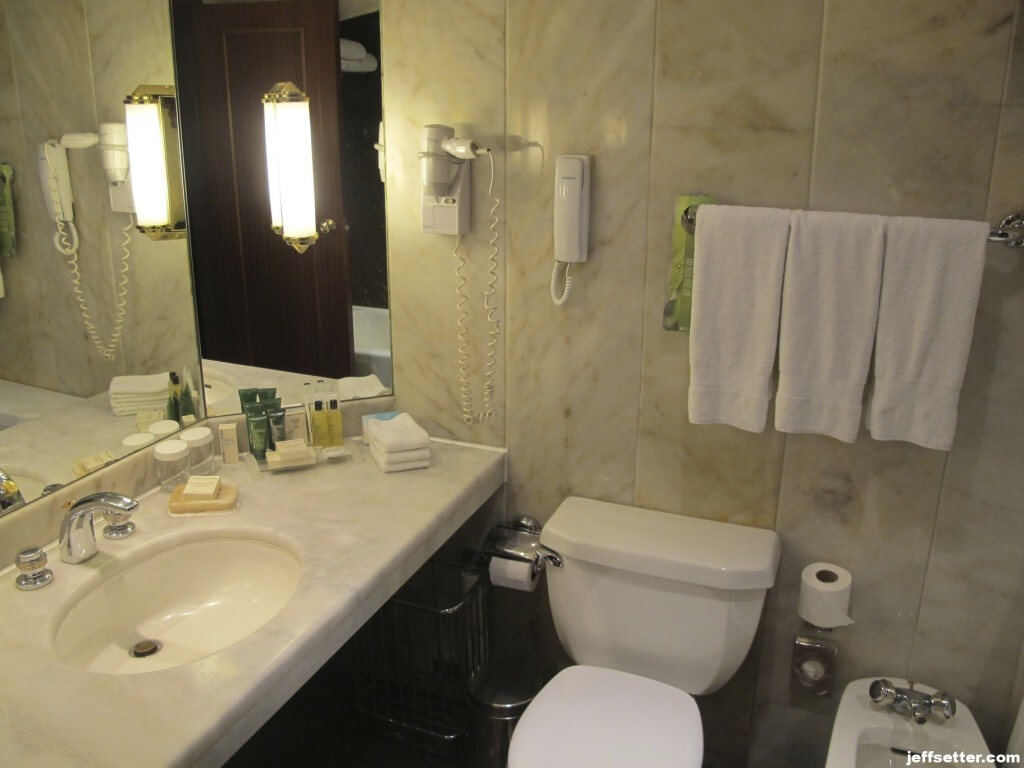 While the room was not particularly large, the accommodations were nice, especially in the bathroom. The bathroom and shower contained light marble tile with dark marble inlayed in remarkable detail. It was so nice, in fact, that I was curious as to whether this hotel was always a Hilton, or if it was a higher end property that ultimately converted to a Hilton. I'll have to read up on this in the future.
And of course, the bathroom had a Bidet. I don't always see Bidets in hotels, but when I do, they are when I travel abroad.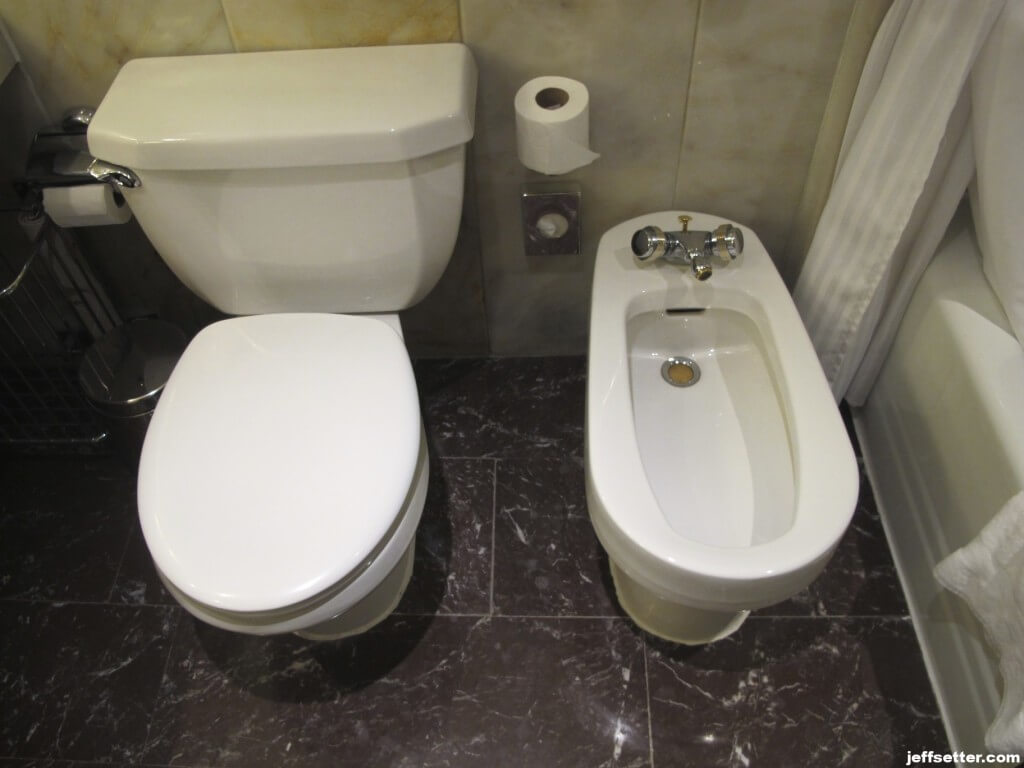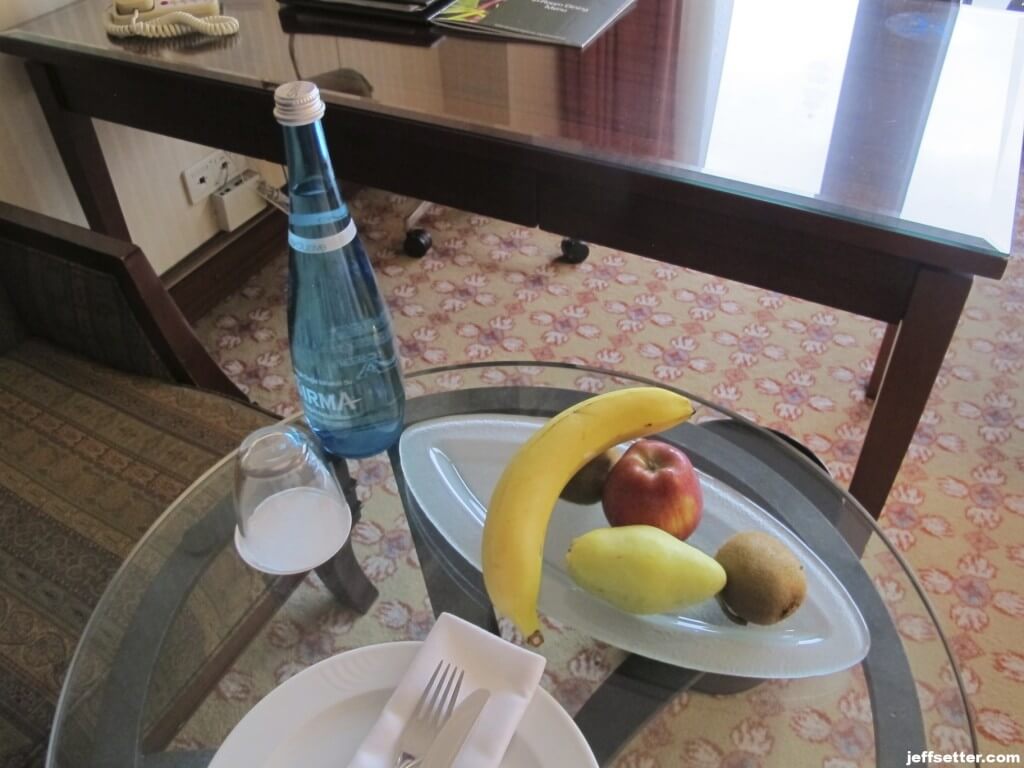 Our room featured a patio that overlooked the Bosphorus river. This was a great way to get fresh air and take photos of the surrounding areas. In our view were several other hotels in massive towers, as well as a bridge that was beautifully lit up at night. Being on a high floor with a Bosphorus river view definitely contributed to our satisfaction with the hotel overall. If you plan to stay here, try to get into room 917, which is right next to the Executive lounge and has great views.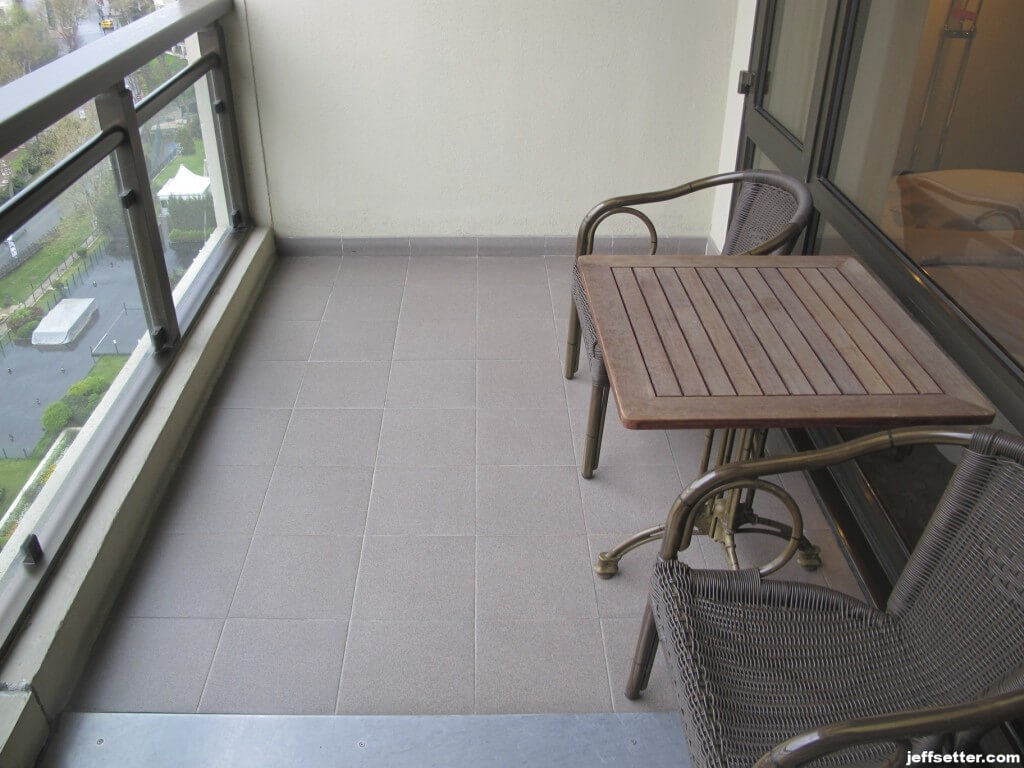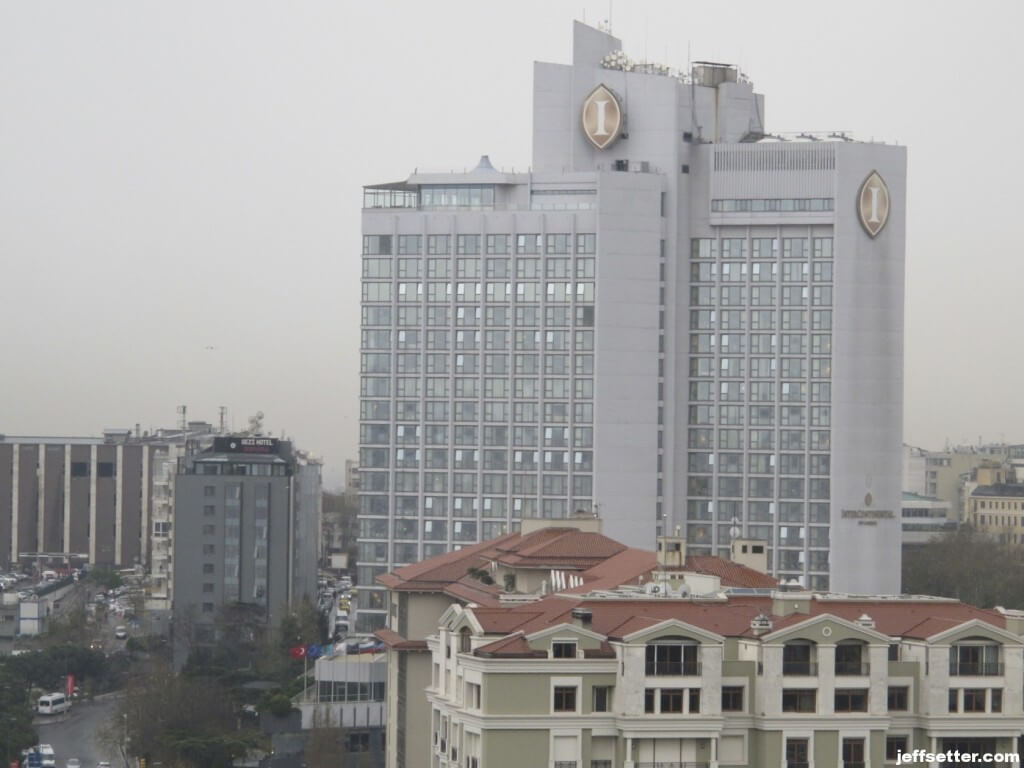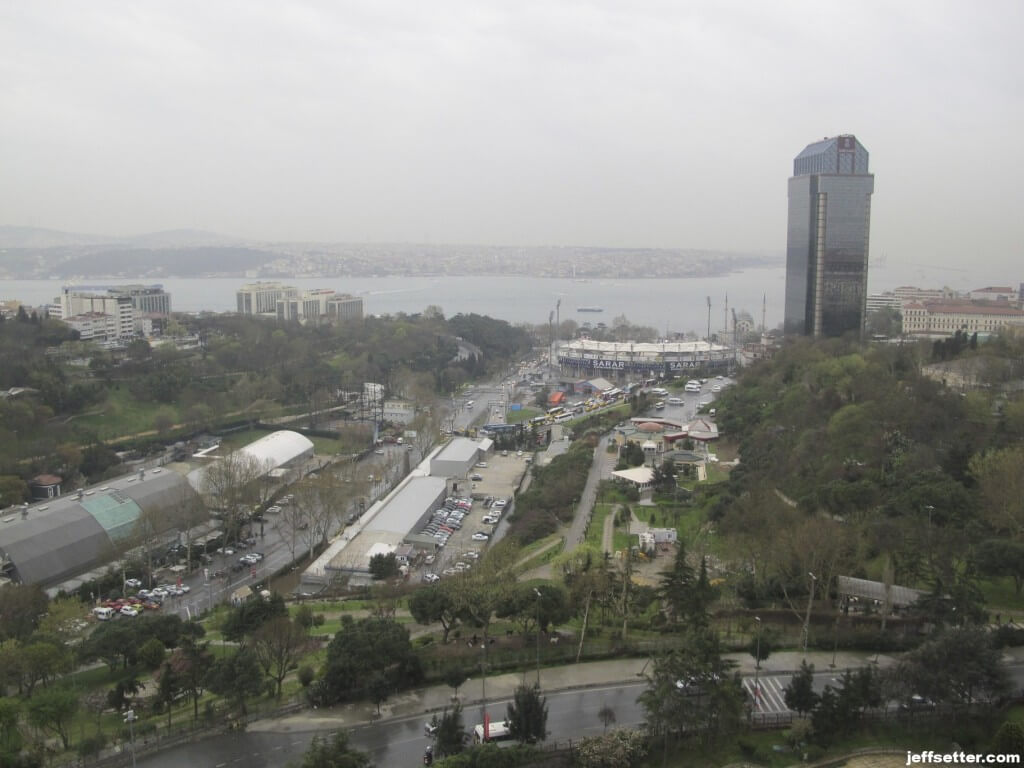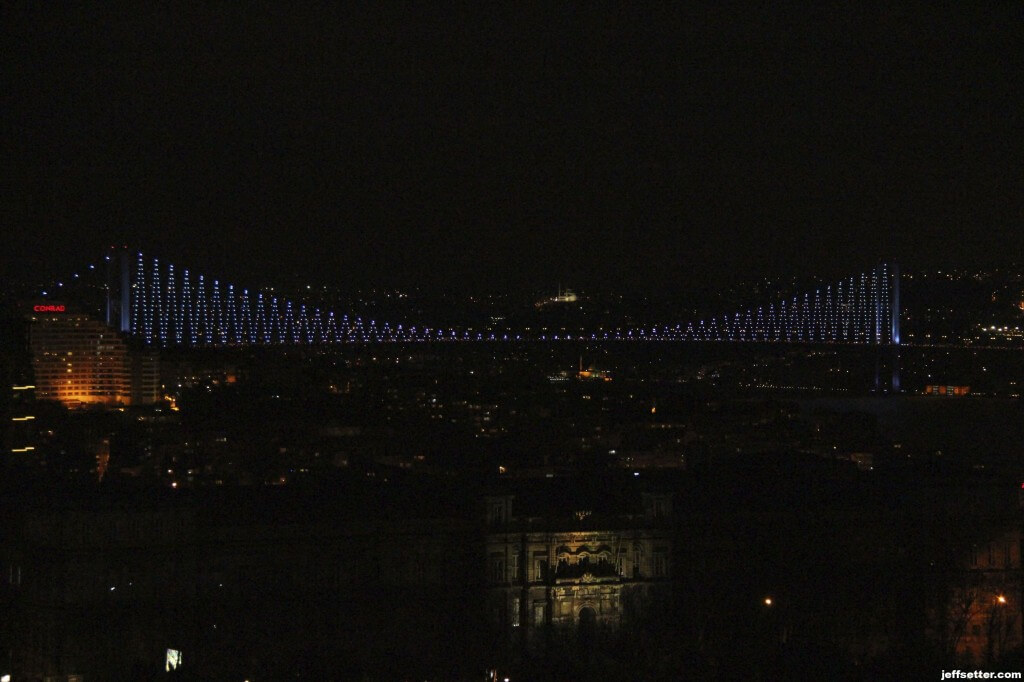 The Food and Executive Lounge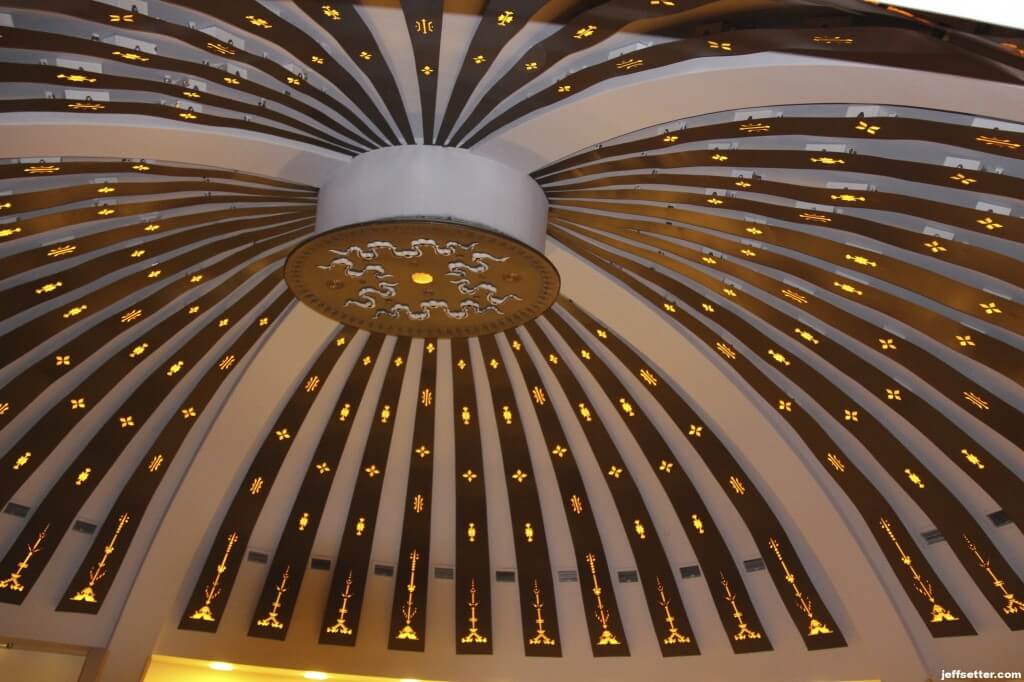 In addition to spending extensive time on our balcony overlooking the Bosphorus river, we spent a fair amount of time in the executive lounge, enjoying each others company, the food and drink options, and the free Internet. The lounge features breakfast options as well as hot appetizers in the evening. The breakfast options are traditional European fare of meats, cheeses, breads and beans, with some traditional Turkish items mixed in as well.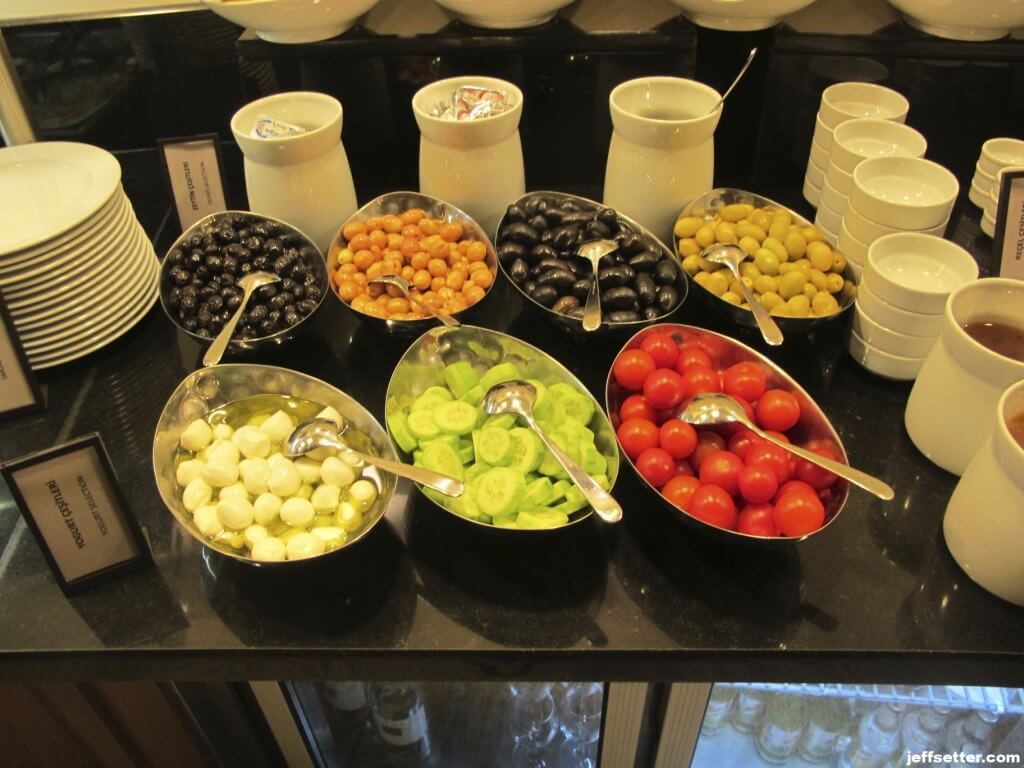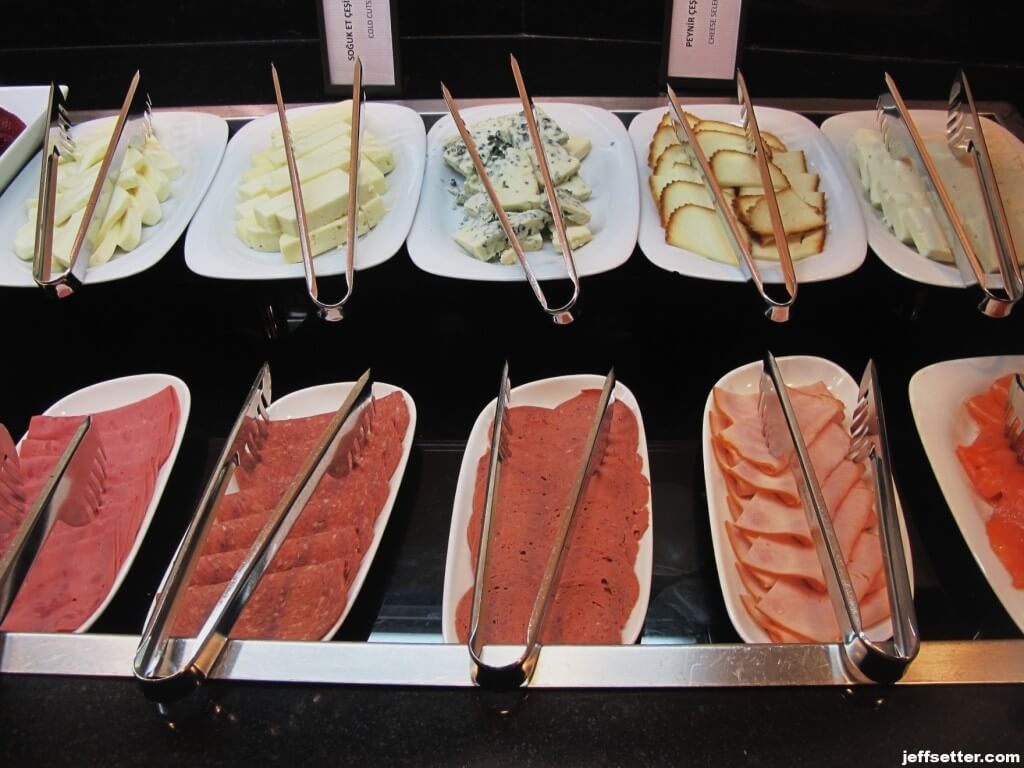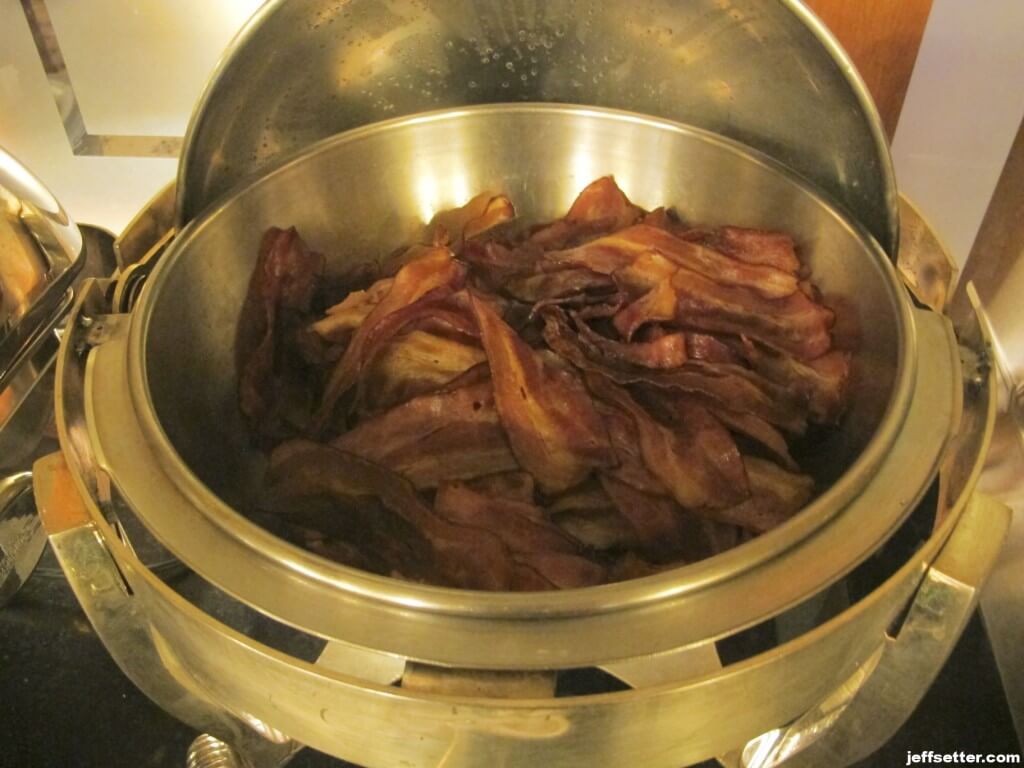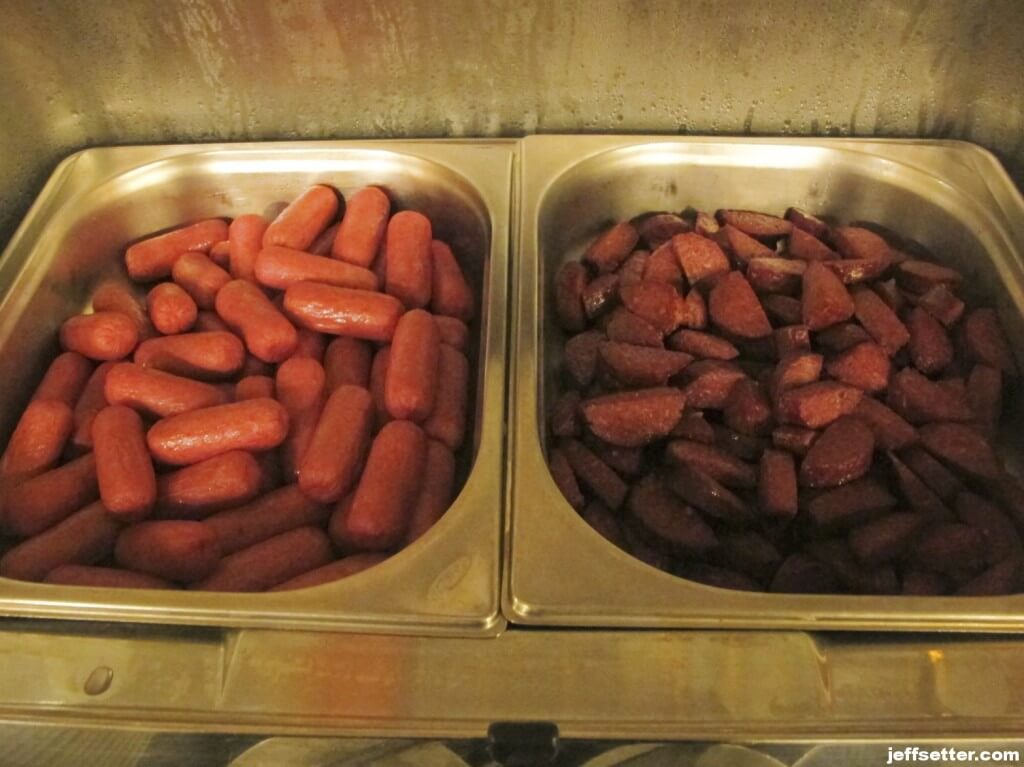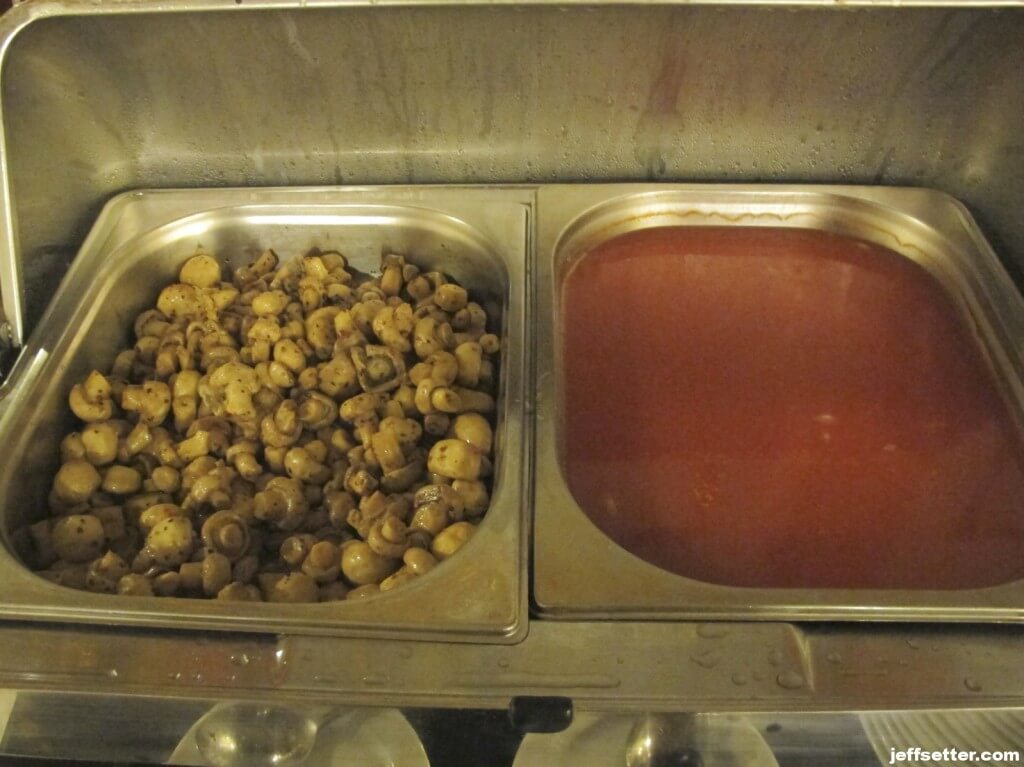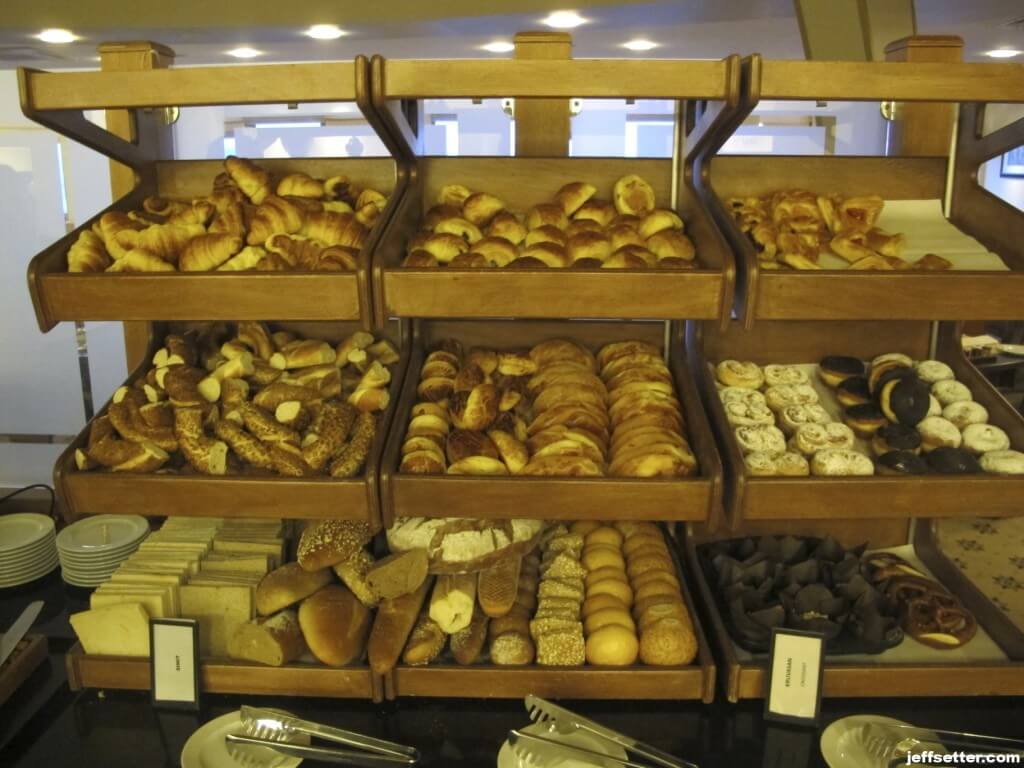 The evening options covered several food groups and nationalities. Our main beer option of choice was Efes, a Turkish lager.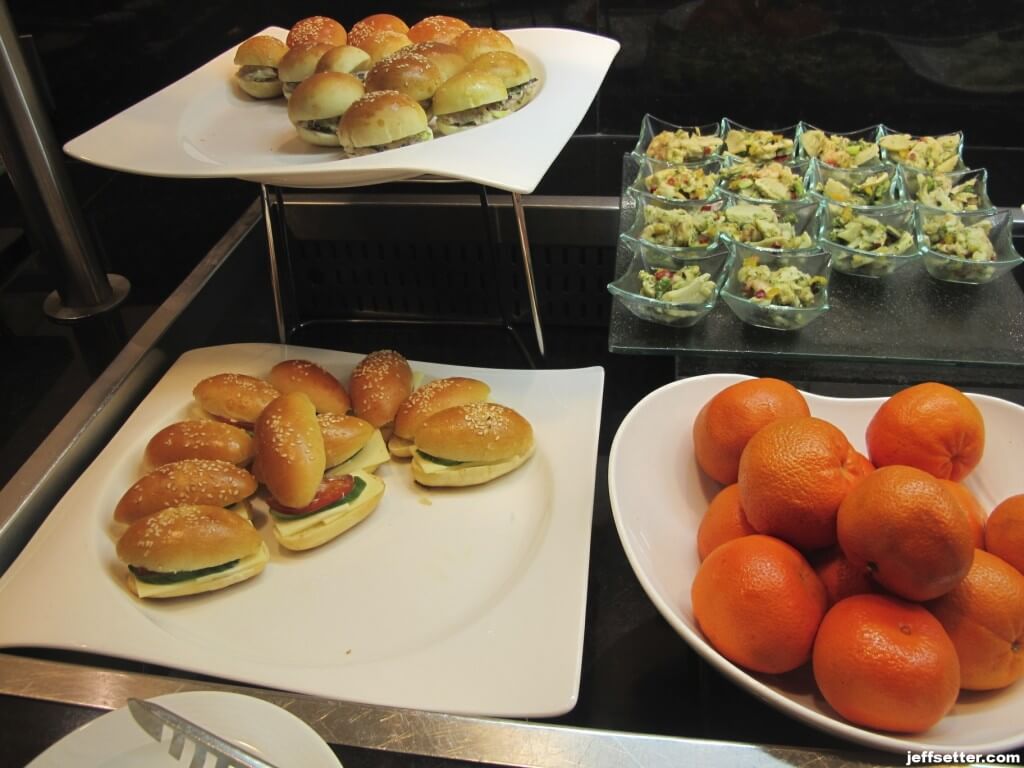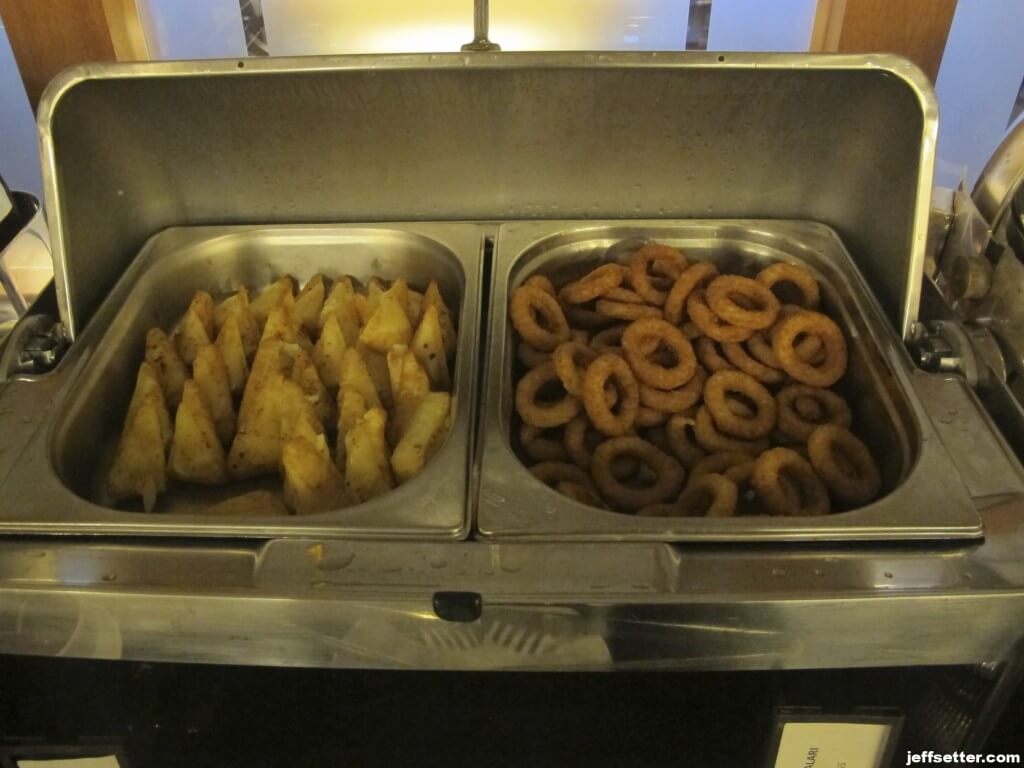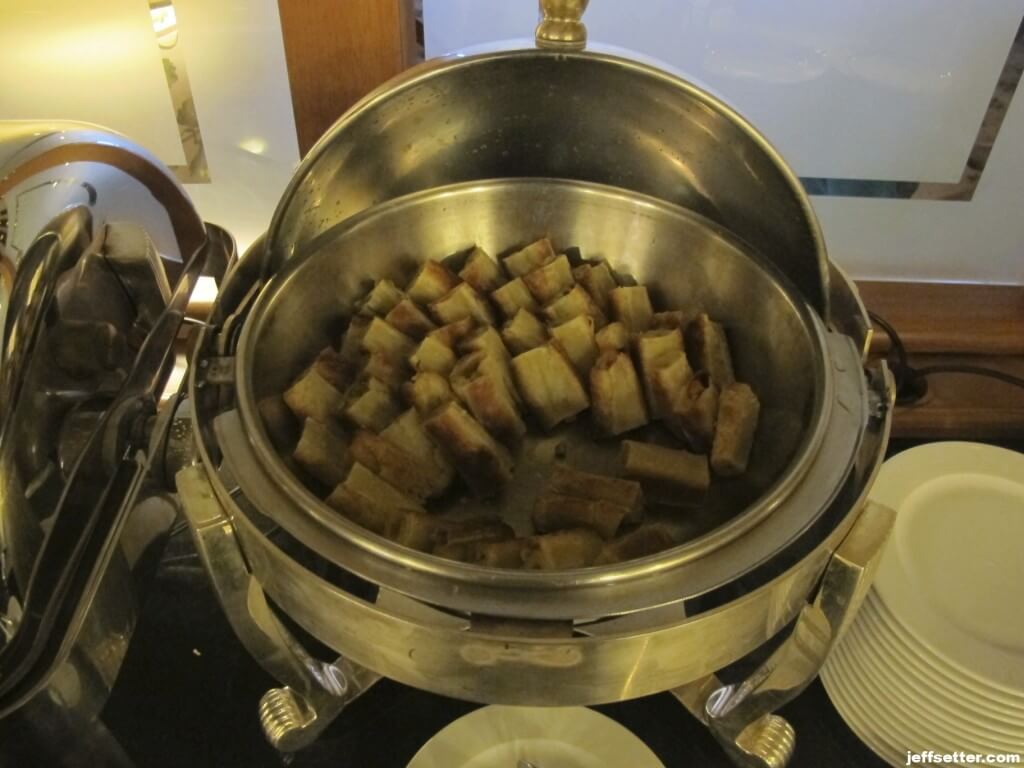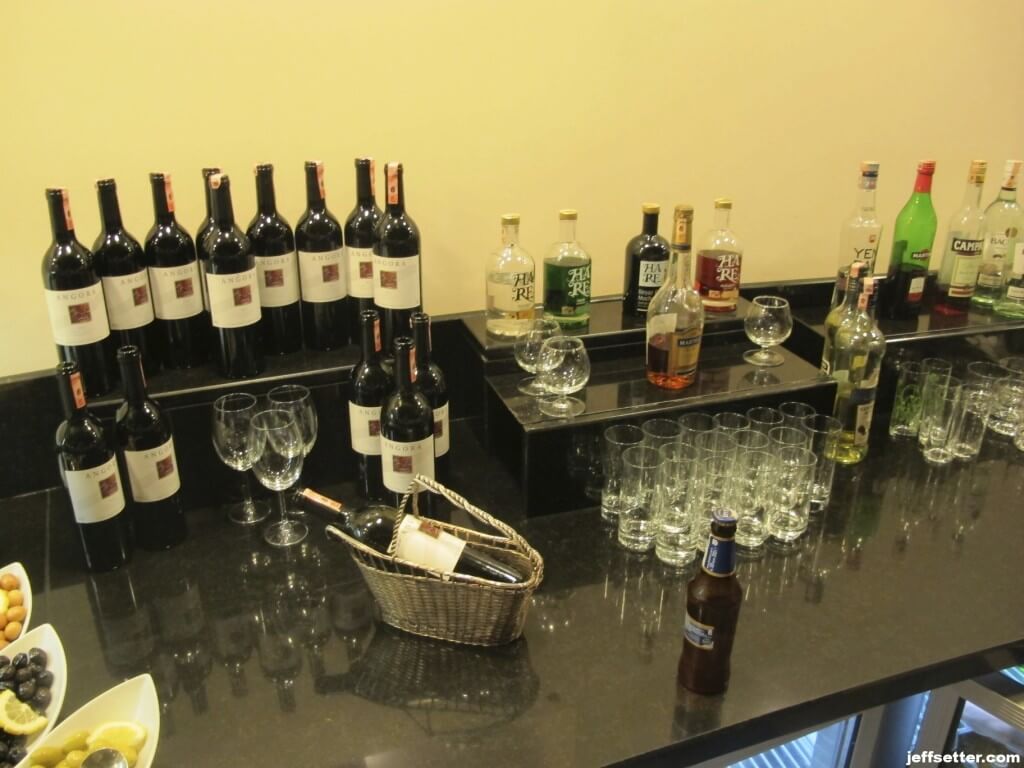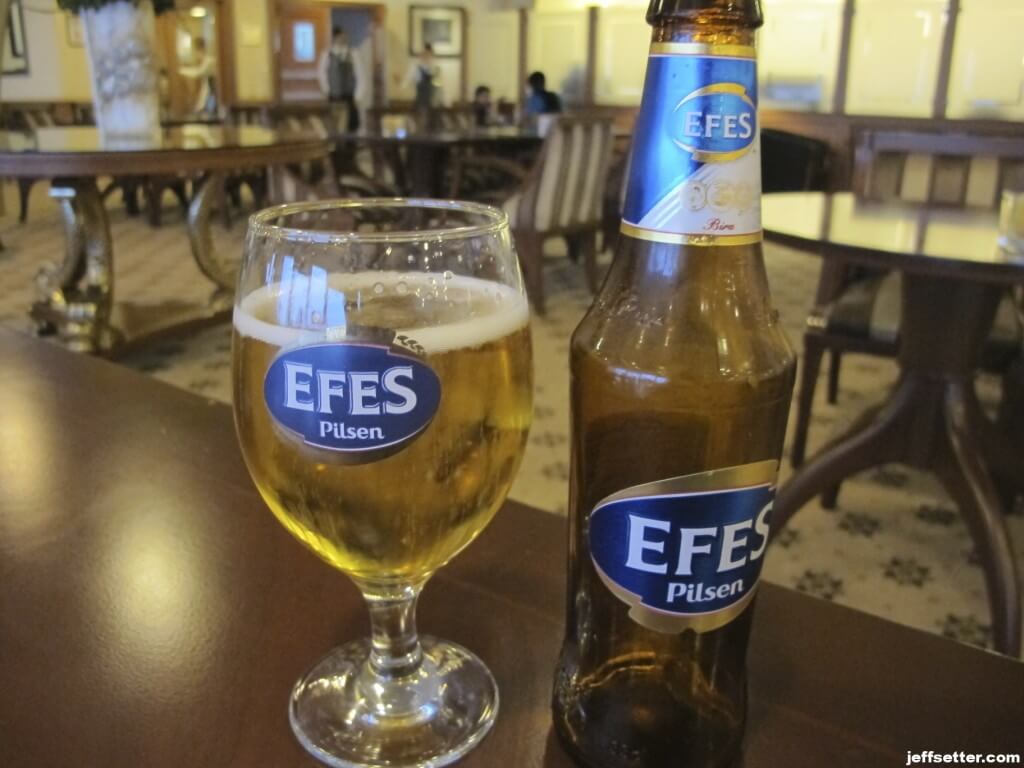 The service at the lounge was impeccable, with employees clearing dishes constantly, refilling coffee on the spot and other nice touches that are often left out of many hotel experiences.
Overall Impressions of the Hilton Istanbul
This hotel delivered on all cylinders and was above and beyond what was expected when I made the original booking. In fact, it was so good that it has made me completely rethink how I will approach Hilton properties in the future.
When I think about it, all of my great Hilton stays have come at their international properties, like the Hilton in Sydney, the Hilton Prague and the Hilton in Munich. I have not had the same experience domestically.
Here is my new approach to Hilton:
Easily obtain Gold status through a credit card like the Citi Hilton Reserve Card
Never fret about staying at Hilton properties stateside to earn status/points
Earn all of your points on credit card spend only
Only stay at International properties with a nice executive lounge
This approach will keep me happy, but also keep me from staying off of the chain altogether. There are some times where I visit a city that doesn't have a Starwood or Hyatt property, so Hilton will have to do.
I highly recommend this hotel to anyone who visits Istanbul. Our experience was top notch and I know you'll be happy as well. While I can't speak for what the experience is like outside of the executive floors, I would hope that the hotel extends the same level of courtesy to all patrons.