I've touched on Mr. Ed's Bakery before, but given our recent visit, I think this gem deserves a post of its own. Make no mistake, there will be no baked goods discussed here: just a passionate man and his huge collection of preserves.
The last time we visited Mr. Ed's Bakery was way back in 2015, after our adventures at the Akaka Falls Zipline and the falls themself, and I only dedicated a short paragraph to the shop. But not this time – especially not after our rather unique experience there this time.
Location
Mr. Ed's Bakery is located in Honomu on the Big Island's rugged Hamakua Coast. You can't miss it, all you need to do is turn off onto Honomu Rd from Mamalahoa Hwy and then make a left onto the old Mamalahoa Hwy. Parking is readily available along the street in front of the shop, which is just before the turn to Akaka Falls Rd. I will note that, at least for Verizon customers, there's virtually no data connectivity here.
The Shop
While the business is called Mr. Ed's Bakery, and while there are some baked goods here, the primary focus is on the massive collection of jams, marmalades, fruit butters, and sauces. In fact, the entire right wall of the shop is covered in rows and rows of different jams. Yup, it sure does make it difficult to pick, especially if you're not familiar with the fruits they're made from.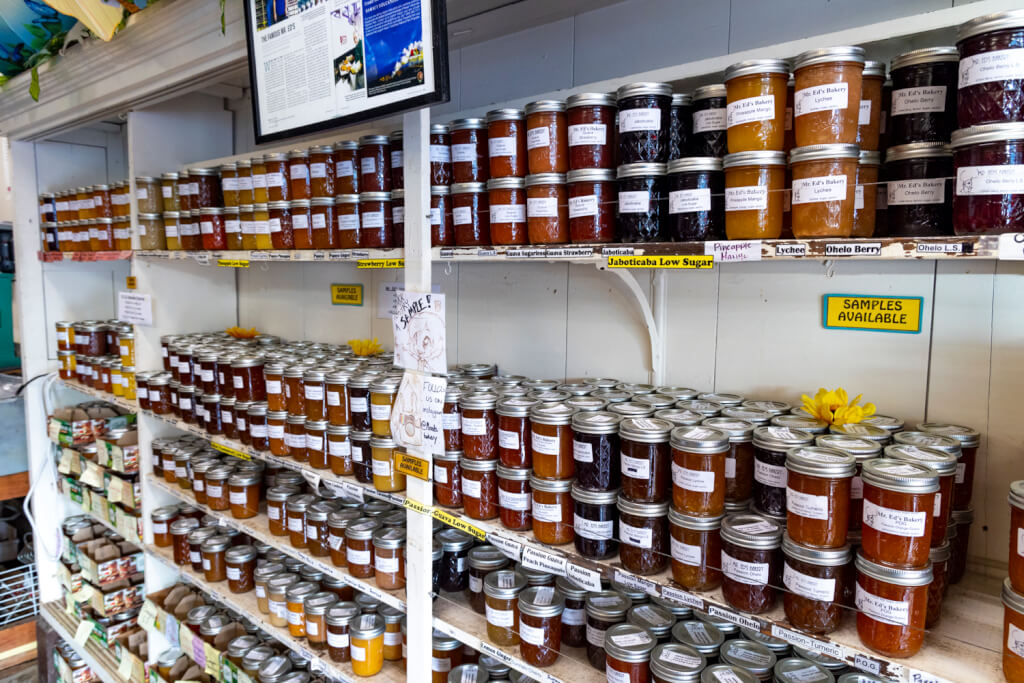 For what it's worth, the Ohelo Berry and Ohelo-Liliokoi are my favorites. Ohelo is an endemic berry that only grows on Maui and the Big Island. They taste somewhat similar to cranberries, which they are related to, but aren't quite as bitter. The version here has a lovely sweet-tart flavor and is much better than the bland, overly sweet junk they sell at KTA.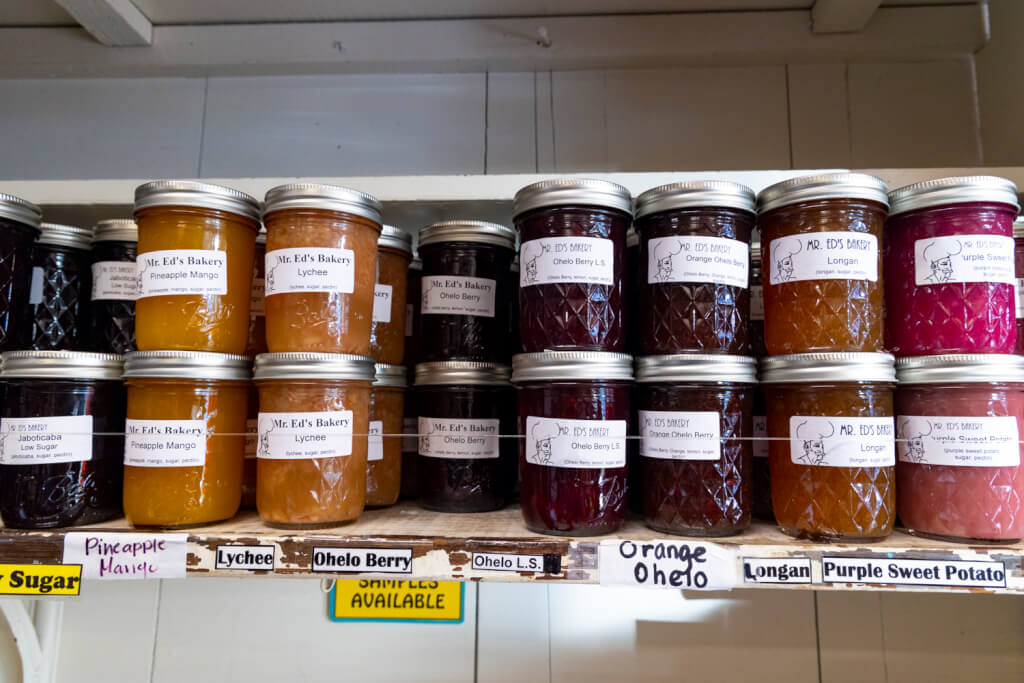 In case you're wondering, Mrs. Ed's personal favorite is the Surinam Cherry & Calamondin. I had no idea what Calamondin was, but after tasting it and later looking it up online, it was another name for Calamansi. I was skeptical of this flavor, as I'm not a fan of surinam cherry, but I loved the sample, so we left with two jars.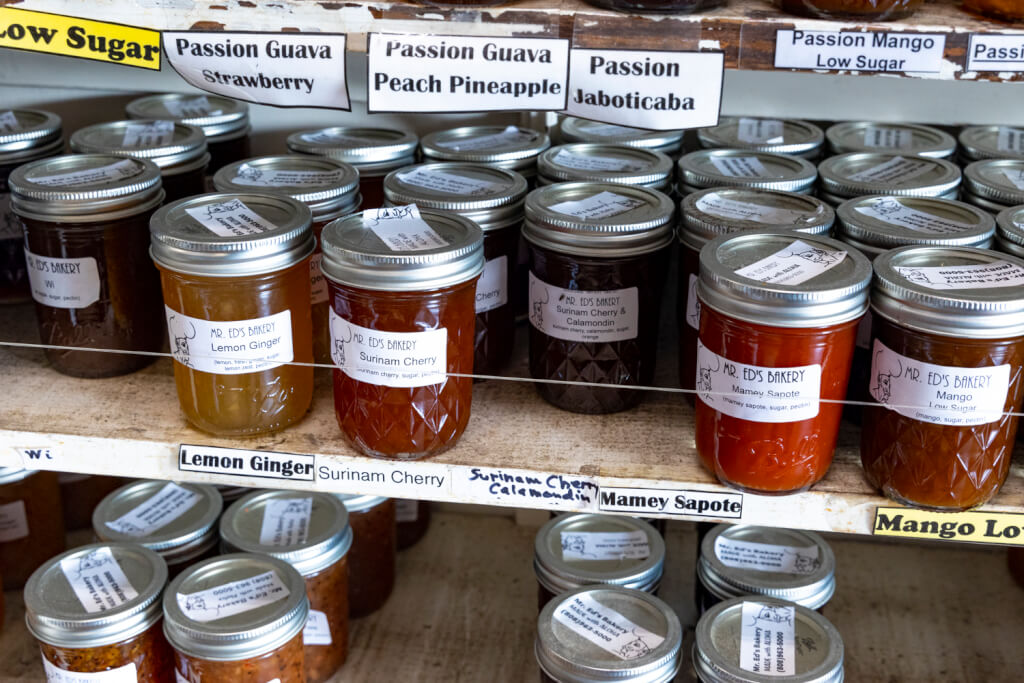 Speaking of Mr. Ed, we actually got to meet the man himself this time around. He struck up a conversation with us while we were pursuing the selection. I didn't even notice him there at first, as he was sitting in a booth at the front of the store with his wife. That said, he is an incredibly friendly, gracious man that loves to converse with his customers. We spent quite a while talking to him and, unfortunately, had to cut our discussion short to make a reservation. However, we did manage to snap a photo with him before we left.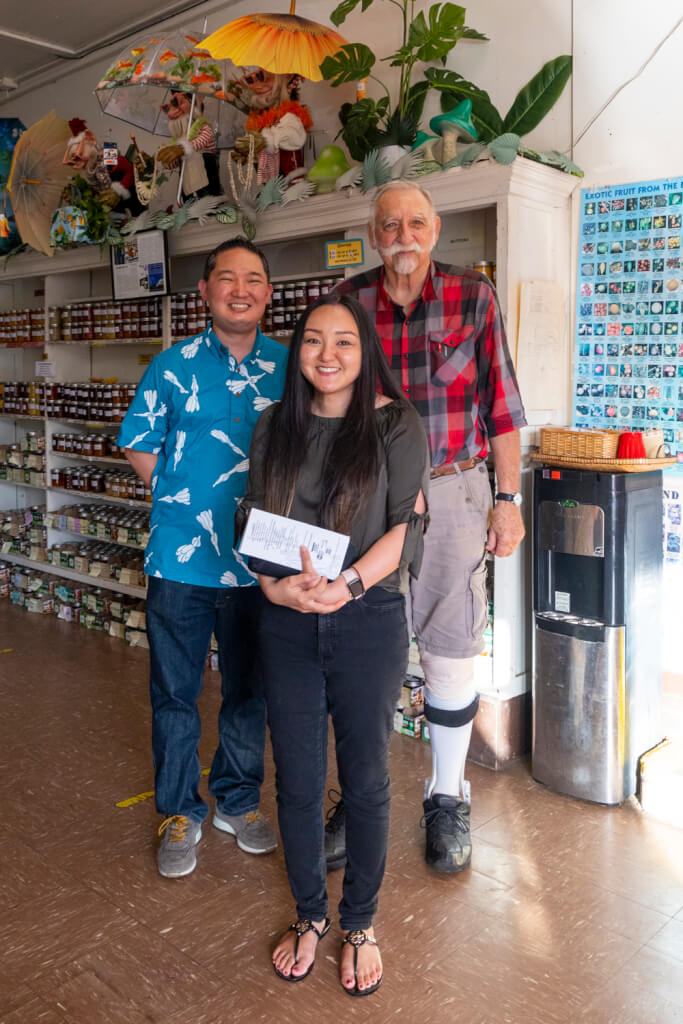 One interesting bit of information I'll not from his stories is that all of the fruit he uses comes from the Big Island, and much of it comes from within a few miles of the store. Perhaps even more mind-blowing is that Mr. Ed is often gifted the fruit – typically from neighbors that have trees and can't make use of their bounty.
Final Thoughts
To me, Mr. Ed's Bakery is a must whenever you're on the Big Island. There's nothing else quite like it anywhere else. Plus, this is a genuine mom & pop business that supports other small businesses and families in the area, all while making incredible products. But even if you can't get to the Big Island, Mrs. Ed's Bakery ships! In fact, Mr. Ed says he gets regular orders from the same people in Honolulu and the Continental U.S. Yes, his stuff is that good! Plus, ordering is easy – all you need to do is look at the menu online and call them up. Credit card payment is accepted over the phone, while shipping is flat-rate.
The only thing I'd caution you about if you do plan to visit – aside from possibly spending too much and making sure you have a checked bag if you don't want to ship your purchase – is that there is ZERO reception here. I'm on Verizon, and I couldn't get Google or Apple Maps to route us to our next destination. Luckily, I knew what general direction we needed to go, so once we were on the main highway, I could get the directions loaded up. But remember this before visiting. At least have an idea of how to get where you're going to next, or you may run into some difficulties!
Big Island 2022 Trip Report
My Disappointing Hilton Waikoloa Stay