Following our adventures at Big Island Bees, Mrs. Island Miler and I made our way back to Kona to get some Kona Cookies. Also, we got some lunch and did a little shopping at the KTA Super Store in Waikoloa.
Kona Cookies
I can hardly visit West Hawaii without paying Mrs. Barry's Kona Cookies a visit. After all, those large, crunchy cookies that come in a variety of flavors are a Kona institution. And that's coming from someone that prefers chewy cookies over crunchy.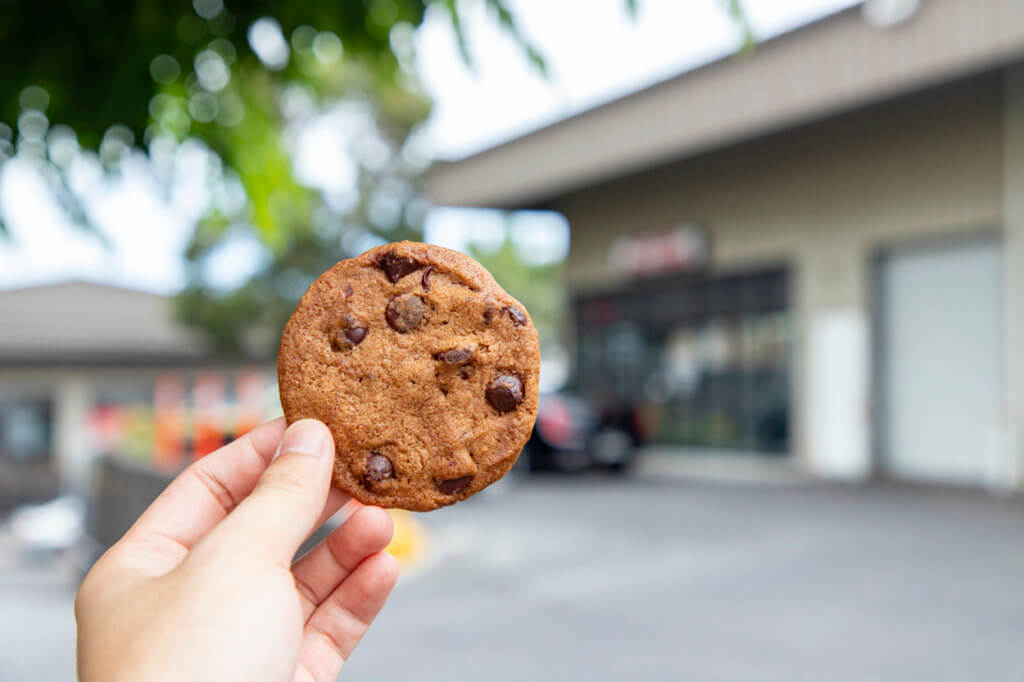 To find Mrs. Barry's Kona Cookies, you'll need to find your way to the area around Costco Kona. It's actually a few blocks away down the hill amongst warehouse-like shops. But when you step inside, you enter into a completely different world.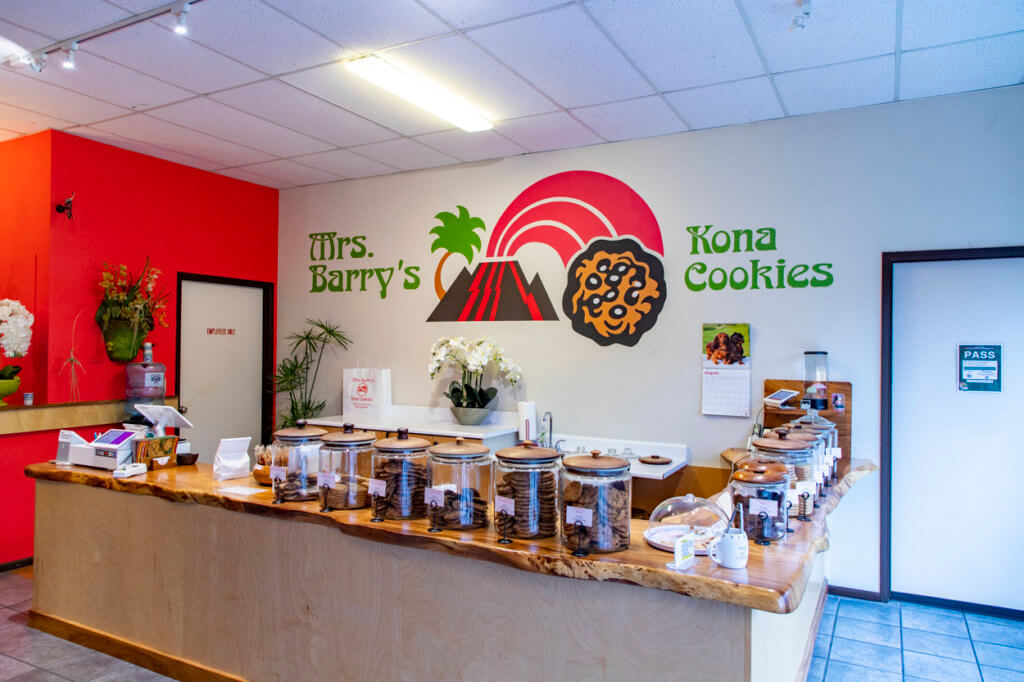 At Mrs. Barry's, you can buy pre-assembled gift sets of assorted cookies, or assemble your own bags. I always opt for the latter. And, as boring as it sounds, I always go with the plain chocolate chip version. However, I need to make it a point to give the Chocolate Whirl a try, as it's their most popular flavor. Heck, we were lucky to see it there even though we didn't buy any. The coconut shortbread and the Kona coffee chip are also very popular.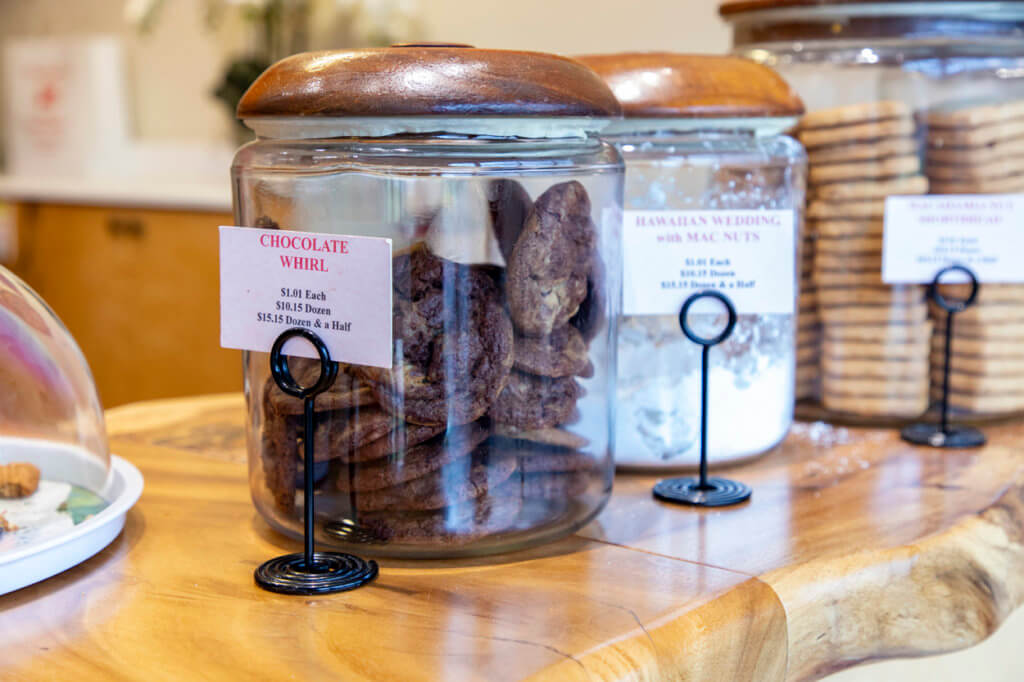 As for how the cookies taste, Mrs. Barry's Kona Cookies are very crunchy, though they're not overly hard. There's a slight butteriness to them too along with a mild caramelized/nutty flavor. That said, I do wish they were a little less sweet, but that's nothing a glass of milk can't solve!
KTA Super Stores Waikoloa
After getting our cookies, we headed up to the Waikoloa Highlands Center to pay KTA Super Stores Waikoloa a visit. Our goal there was to give their poke a try and find some Ohelo Berry Jam.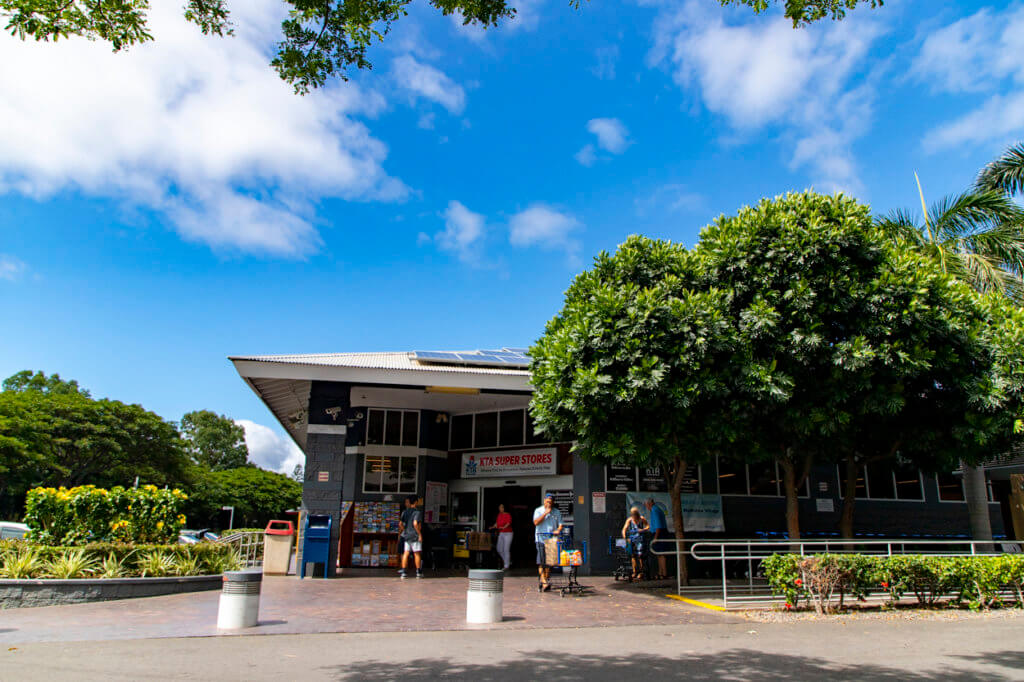 After perusing the aisles, we did find some Ohelo Berry Jam. What I didn't realize at the time, though, is the fact that all we found was the reduced sugar version.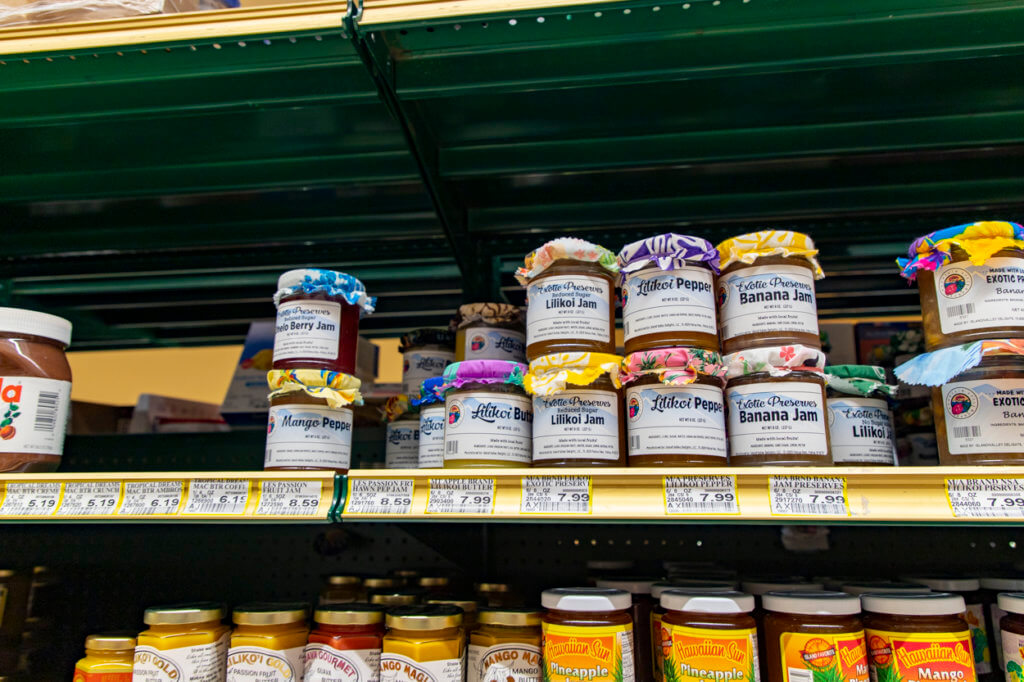 At $8, this stuff isn't cheap. And while it's a price I'd gladly pay for the real deal, this isn't it, in my opinion. What we later found is that KTA's version contains a lot of cranberry juice, while it has a bland flavor and watery, gritty texture. Hard pass.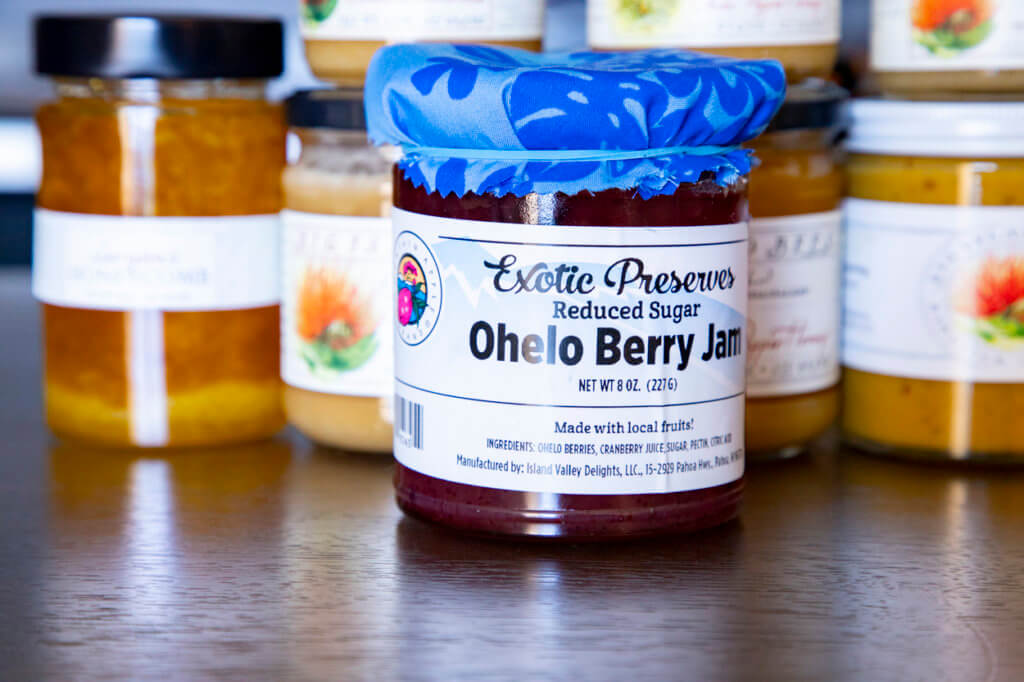 As far as the poke goes, we did get a bowl of their shoyu poke and Hawaiian poke. Normally splitting isn't allowed, but they didn't quite have enough to fulfill our order.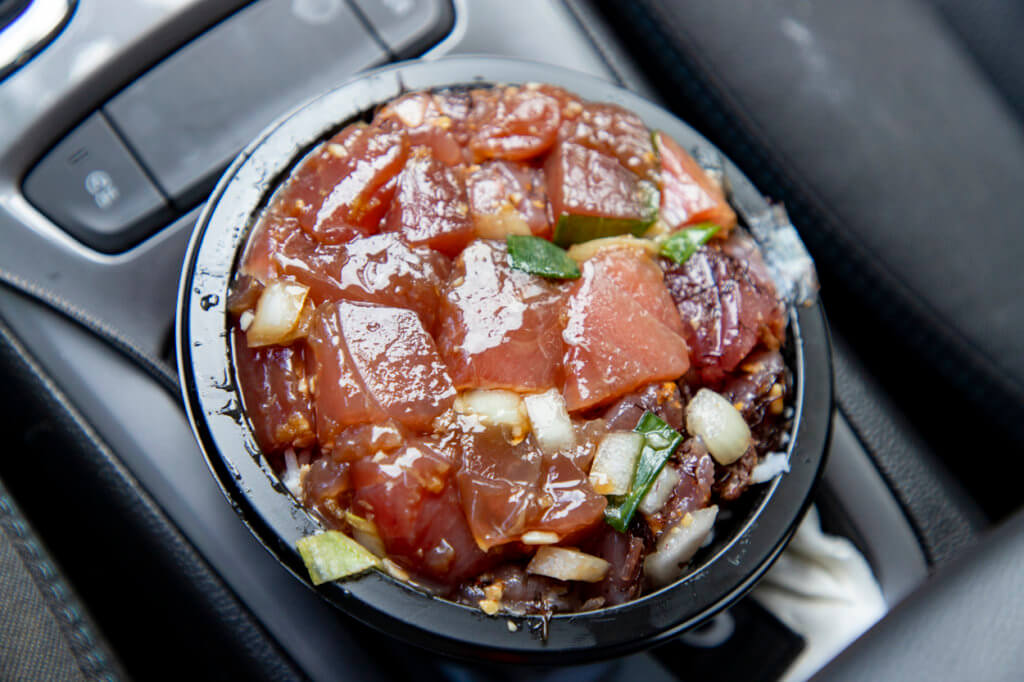 At $9 for a bowl, the value of KTA's poke bowl isn't bad. But, the flavor of the poke isn't what I'd call good either. I found the poke to be pretty bland, especially the shoyu. The Hawaiian-style poke had more flavor, though it was dominated by ogo and chili; there wasn't much in the way of inamoa at all. So, I'd skip and go to the place we found the next day instead.
Kona Cookies and Shopping at KTA Super Store, Final Thoughts
I was sorely disappointed by our visit to KTA Super Stores this time around. Nothing we got was good, which wasn't the case a couple of years ago. Thankfully, Mrs. Barry's Kona Cookies hasn't changed one bit. The cookies are reliably good and worth the visit. And be sure to stop by gas at Costco, as its the cheapest gas on the island! Oahu prices on the neighbor islands are very welcome.
Big Island LUV