Last updated on March 27th, 2023 at 07:40 am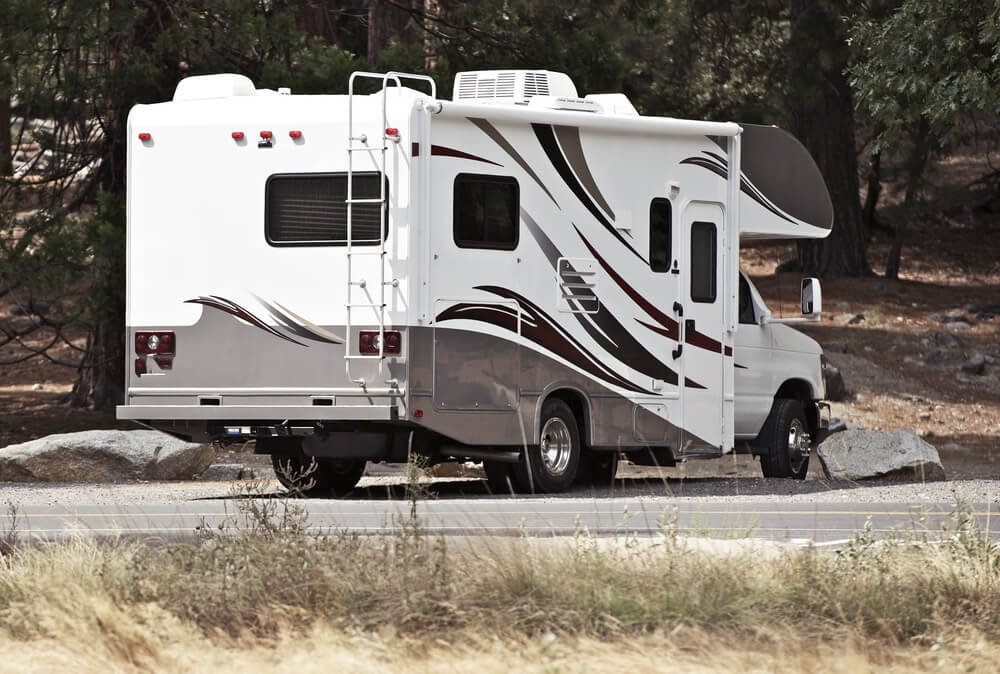 All of our reviews are based on exhaustive research, industry experience and whenever possible, hands-on testing. When you make a purchase using one of our chosen links we'll a small percentage of the proceeds. This supports the site and keeps Jeffsetter running. You can read more here.
When we travel in our RV's during the winter, we're usually trying to enjoy snow, late-night campfires and a ton of fun adventures, not the cold itself. The cold is probably the worst part about winter travel. It's uncomfortable and can cause problems for your rig such as freezing your pipes. Luckily, your RV's furnace is designed to help combat this and keep both you and your rig warm during the winter weather.
But what if your furnace keeps blowing cold air instead?
The most common cause of a furnace blowing cold air is an issue with the sail switch. When there is a problem with it, the furnace is unable to ignite and blows cold air instead. Problems with the ignition itself or the furnace's power source can also be reasons for this.
Let's dive into each of these reasons and why they can cause problems for your furnace.
Reasons Why A Furnace Is Blowing Cold Air
While there are a few different reasons for why your RV's furnace might not be working as it should, chances are the issue lies with the sail switch.
The Sail Switch
Sail switches are found in many different heating appliances, from stoves to furnaces to heaters and they all serve the same purpose. They detect the movement of air through the furnace and also sometimes detect if liquid is present before allowing ignition to take place. This has a major role in preventing fires. When your furnace is blowing cold air, your sail switch may be malfunctioning. Preventing ignition from taking place and as a result, only allowing cold air to pass through.
There are a few reasons for a sail switch malfunction, the first being that it may just be damaged. This is most often going to be the result of classic wear and tear. If that is the case, then having the sail switch replaced is really the only option.
Another reason for why the sail switch may not be working is due to it being blocked. It is easy for your furnace to be exposed to lots of dust and dirt. If you fail to regularly clean it, this grime can quickly build up. If the sail switch gets blocked it won't be able to function the way it should. Even hair, animal fur and insects can be reasons for blockage of your sail switch.
Something that can cause problems for a ton of appliances in your RV including your furnace's sail switch is inadequate power. If your rig is not getting the voltage it needs, both the sail switch and even the blower itself in your furnace might not be able to run properly. This can definitely cause cold air to be blown instead.
The Ignitor
Another reason for why your furnace might be blowing cold air is a problem with the ignitor. In propane and other gas furnaces, the air is heated by gas that is sent to the combustion chamber and ignited by a spark. To know if the problem is with the ignitor simply start up your furnace.
If you hear a ticking sound in the beginning, then you are good to go. However, If not, then you know the ignitor is not working.
If this is the case, you will want to check both the ignitor and your furnaces gas chamber. Check the gas chamber for cracks as this can be a reason for gas escaping and failing to be ignited. You will also want to check the furnaces insulation for the same reasons. If there is damage to the insulation or gas chamber, you will either want to have it fixed or your furnace replaced.
Propane
If your furnace uses propane to produce heat, their are a few specific problems that can then cause it to blow cold air instead. If you are camping somewhere with extremely low temperatures, as in well below the freezing point, propane becomes more vulnerable. Often, it will begin to liquify in the extreme cold and that right there leave no gas to be ignited. Additionally, the newly added moisture in the furnace may cause different parts such as the valve or regulator to freeze.
The conditions needed to cause this problem in your furnace probably won't be encountered too often in your RV. However, you can't always prepare for those extra cold nights or other random weather conditions that may arise during the winter. In that case, it is best to have electric heaters on hand or a generator-powered backup if you have a propane furnace in case the worst happened.
All of these are reasons for why a furnace may be blowing cold air, but what if that is not quite the problem? What if your furnace is blowing luke warm air instead, not quite cold, but definitely not as hot as you'd like.
Furnace Blowing Lukewarm Air
Your furnace may be blowing Luke warm air with the most obvious one being because of your thermostat.
The Thermostat
Sometimes the cause of the problem is really simple. Your RV's thermostat has two different distinct modes it can be set to when its running. "On" and "Auto." What you want is for it to be set on auto rather than just it being on. This is because when you set your furnace on auto, it uses its array of sensors to blow hot air when the RV reaches an indicated temperature.
If it is set on the "on' position, however, the furnace won't know when to make this distinction and won't always blow warm air. By just turning your furnace on without setting it on auto you're essentially just dumbing it down, and that's no fun.
Dirty or Damaged Air Filter
The other culprit behind a furnace blowing lukewarm air is a problem with the air filter. It can be clogged with dirt and dust like a sail switch if it is not cleaned properly. Especially since the air filter's job is to prevent all of that from being circulated in your RV. Luckily, cleaning or even replacing a fault air filter is very easy. What you need to ensure, however, is that the air filter you choose is compatible with your rig's furnace. An incompatible filter can be another reason for your furnace blowing lukewarm air.
If you are using an electric heater or furnace rather than a propane or gas powered one, a dirty air filter will usually result in cold air blowing instead. Although, it is important to note that nearly all of the problems that affect traditional furnaces can also cause the same problems in your RV's electric heater.
Now that you know all the different causes for why your Furnace may be blowing cold air, let's explore if they can be fixed and when you should have your furnace replaced instead.
Can You Fix A Furnace Blowing Cold Air?
Let's discuss when to try and fix the different types of furnaces and heaters you may have in your RV and when not to.
Propane/Gas Furnaces
If your propane or gas powered furnace is blowing cold air and the problem is with the vents or sail switch, you'll want to clean then out. Both the internal and external vents of the furnace can usually be located on the exterior of your rig. If you are unsure of how to find them, refer to your RV's manual for help.
Once you've found them, you can inspect them for any clogs wether in the form of dirt, grime or animal nesting and clear them out. However, if there is significant damage to the vents or sail switch, they will need to be replaced.
If the problem is with the propane or gas supply itself, you will need to have your furnace replaced. Once propane liquifies and damages many parts of a furnace, it is usually beyond repair. It is also far safer to have it replaced once a gas problem arises.
Electric Heaters
The easiest problem to fix in an electric heater is a clogged or dirty air filter. All you have to do is turn off the heater and open the main panel to remove the filter, either to clean it or replace it if it is damaged. However, if there is lasting damage due to it having overheated or being neglected, it will need to be replaced.
Now you know when it is best to try and fix a furnace versus when you should replace it. Let's explore the options you have when looking for those replacements.
What to Look For When Replacing A Furnace
There are a few important factors you'll definitely want to consider when replacing a damaged furnace.
Size
This is a pretty obvious one but crucial nonetheless. Just like with an AC unit, you'll want to consider the BTU requirements of your furnace. Be sure to also measure the furnace you had previously and ensure that the one you purchase next can fit in the space it once occupied. If not, try and see if your RV has a different area that can hold your new furnace if you are set on purchasing a specific one. Lastly, you can have a professional come and make the space necessary for installation, but that will of course cost more time and money.
Direct Versus Ducted Furnace
The next thing you'll want to figure out is what type of furnace you want in your RV, direct or ducted. The best way to figure this out is to look at your rig, if you have a smaller one, a direct furnace will be best for you. If your rig is on the larger side, a ducted furnace is better suited for it. This is because direct furnaces blow air from a singular large faceplate on the front of the unit. While a ducted furnace is what most are used to, with different vents along both the ceiling and roof blowing air throughout the entire rig.
Propane Usage
If you are looking to replace your furnace with a new propane powered one, you must be aware of its propane usage beforehand. This is because when calculating propane usage, it also uses BTU to determine how much propane is needed. Most RV furnaces use around 20,000-50,000 BTUs, with 20,000 being for smaller units and 50,000 being for the largest.
So, how do you use this to figure out how much propane you need? Well, one gallon of propane can supply around 92,000 BTUs. Simply multiply that number by the gallons in your propane tank, then divide that by the BTUs used by your furnace. This will give you the amount of propane you need to power your furnace.
Carbon Monoxide Detector
While seemingly unrelated to the furnace itself, this is perhaps the most important thing you will want to have when choosing a new furnace. You absolutely want to have a working carbon monoxide detector in your rig. This is because carbon monoxide is a byproduct of the combustion process in propane furnaces that heat the air. In small amount it is harmless, but just in case there is a problem with the furnace and large amounts are being released, you need to know. Otherwise, you are putting yourself at risk of carbon monoxide poisoning which poses a plethora of dangers.
With all of this in mind, you will absolutely be set to make the best decision for you and your rig when replacing your furnace.
Closing Thoughts
A Furnace blowing cold or lukewarm air is super frustrating because of all the different problems that could be causing it. It is important, however, to understand when you can and can not fix the problem yourself; for the safety of both yourself and your rig. Generally though, when the problem can be fixed it won't be much of a hassle.
When your furnace needs to be replaced, just take care to handle all preparations and be aware of what you are looking for. Your RV's furnace is a very important piece of equipment. As long as you are aware of what it needs, you'll always be warm and comfortable during your winter adventures.