As was the case on my outbound flight, my flight home was once again on Delta.  And like my outbound flight, Delta Air Lines 2767 SLC-HNL exemplified a superior overall experience than many other domestic airlines.
While my time in the Sky Club lounge in Salt Lake City wasn't as good as in Honolulu, it was still better than my experience in an Admirals Club.  That wasn't a surprise, though.  What I wasn't expecting, however, was the terminal in SLC being more of a circus than in Honolulu!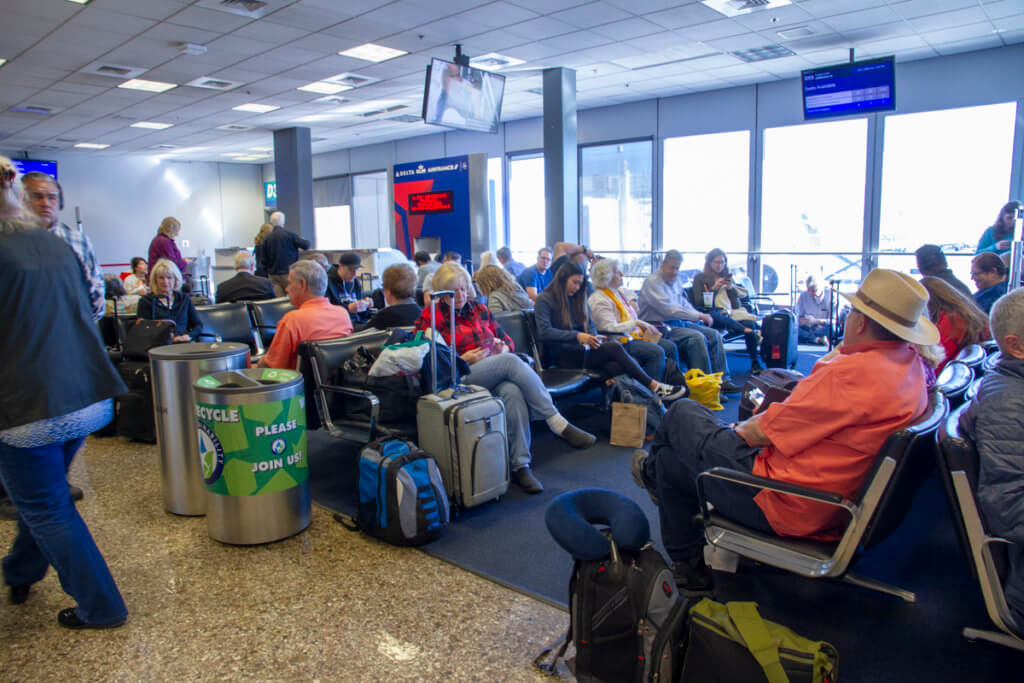 Boarding
For my flight home, I purchased Priority Boarding for $15 – I had leftover airline fee credit on my Amex Gold card.  Priority Boarding grants you Group 1 boarding, whereas I was originally assigned to Group 4.  
Boarding for my flight began at 11:06 am for those needing extra assistance and families with small children.  Then, at 11:10 am, Premium passengers were invited on board, followed by the SKY group at 11:13 am.  My zone followed six minutes later at 11:19 am.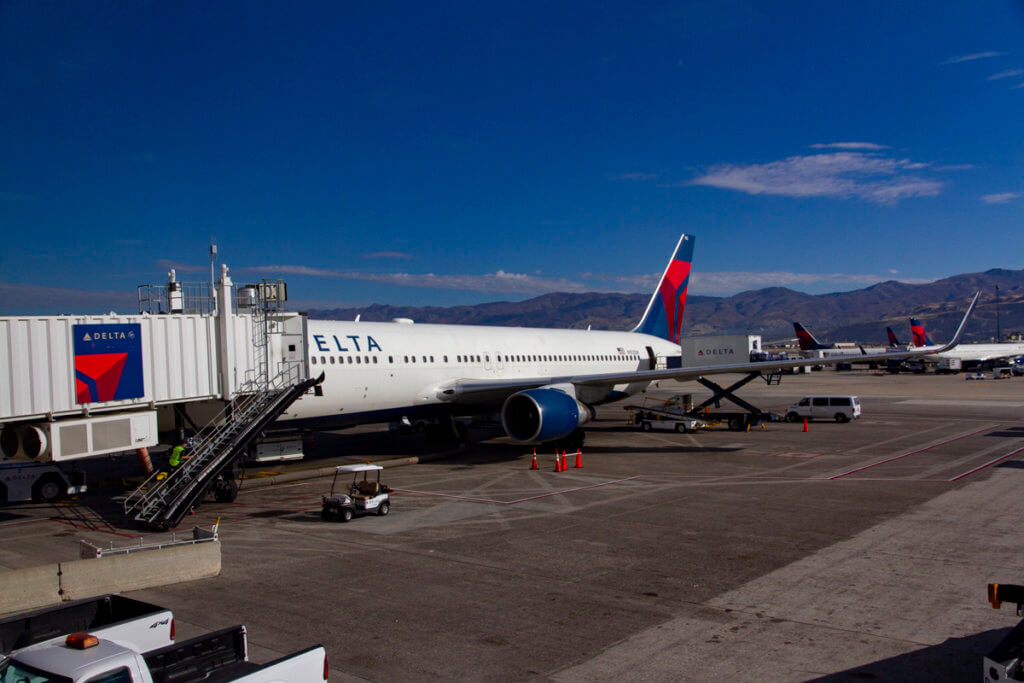 Despite my flight being full, boarding wrapped up 25 minutes after it began with the flight crew closing the cabin door at 11:38 am. 
Seat
Just like my outbound flight, my flight home was on a Boeing 767-300ER.  And like my outbound flight, I assigned myself a window seat which had a pillow and blanket waiting at it.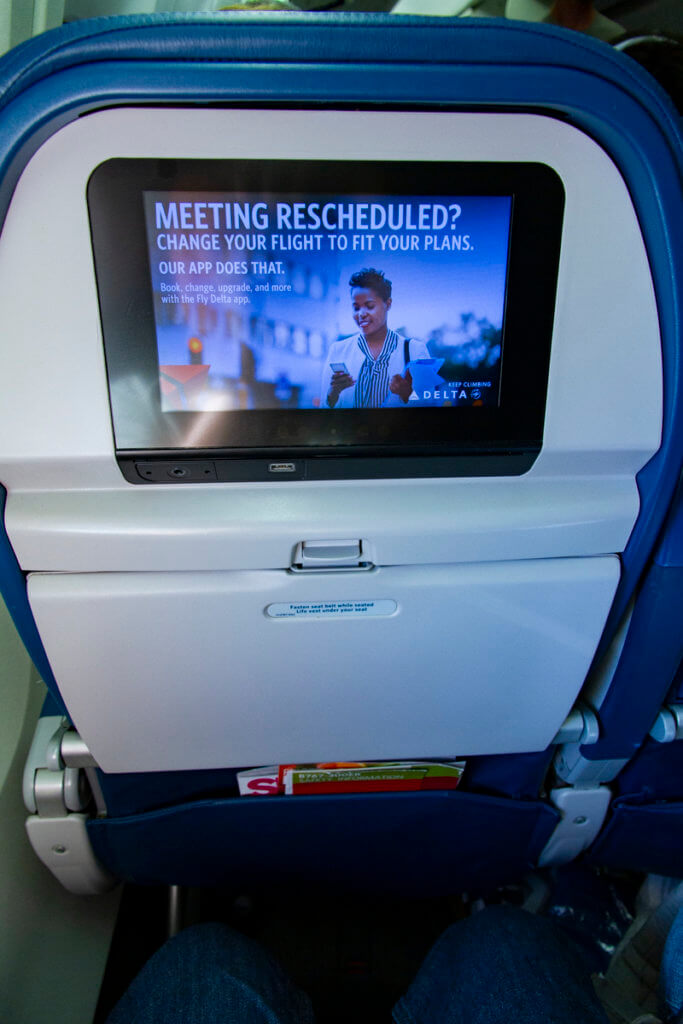 Of course, the seats were the same, with the same IFE system and USB power.  Legroom was also the same, even at the very back of the aircraft.  Unfortunately, all seats around me were already occupied when I arrived with passengers traveling with infants – great.  
Now before I get flamed, I have no problem with kids. I do, however, have a problem with people that don't watch their kids.  And this was the case yet again.  No, there wasn't too much screaming or seat kicking like my PHX-HNL flight.  Instead, the parents behind me kept standing their kid up against the back of my seat.  And because they weren't watching their kid when they did this, the kid kept pulling my hair.  Yay!  
Departure
Our flight left pushed back three minutes early at 11:42 am for our 6-hour 25-minute flight.  At that time, there weren't many other flights at SLC, so we had a quick taxi out to our departure runway. That also meant there wasn't much to see on our taxi, though.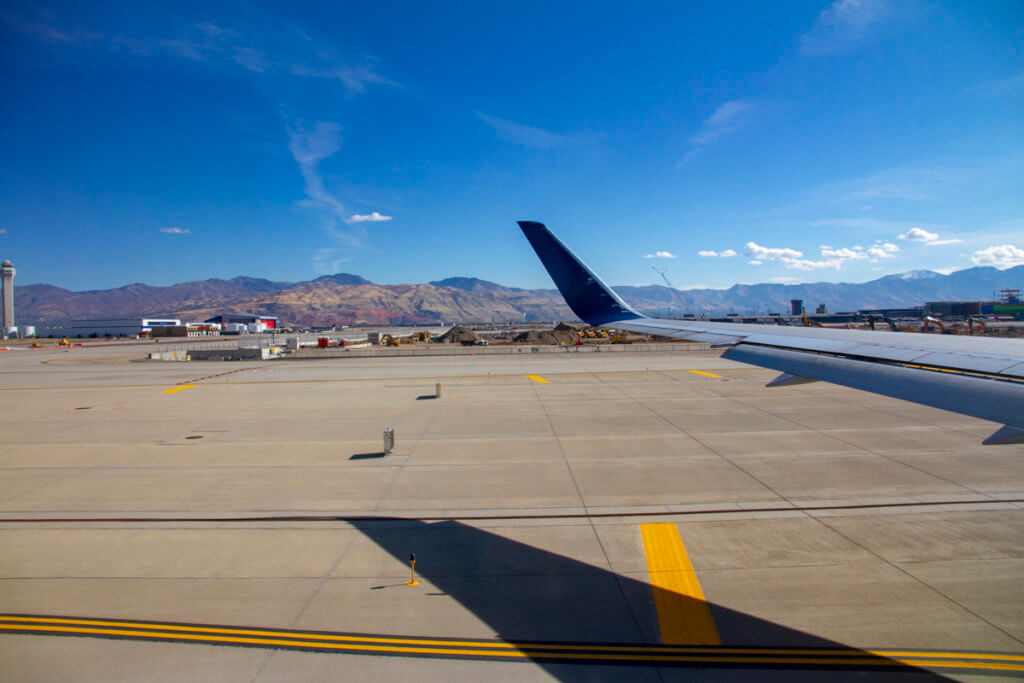 After an 18-minute taxi, we began our take-off roll down runway 34 L.  Thanks to our northerly departure, we banked to the left shortly after take-off and flew out over the Great Salt Lake.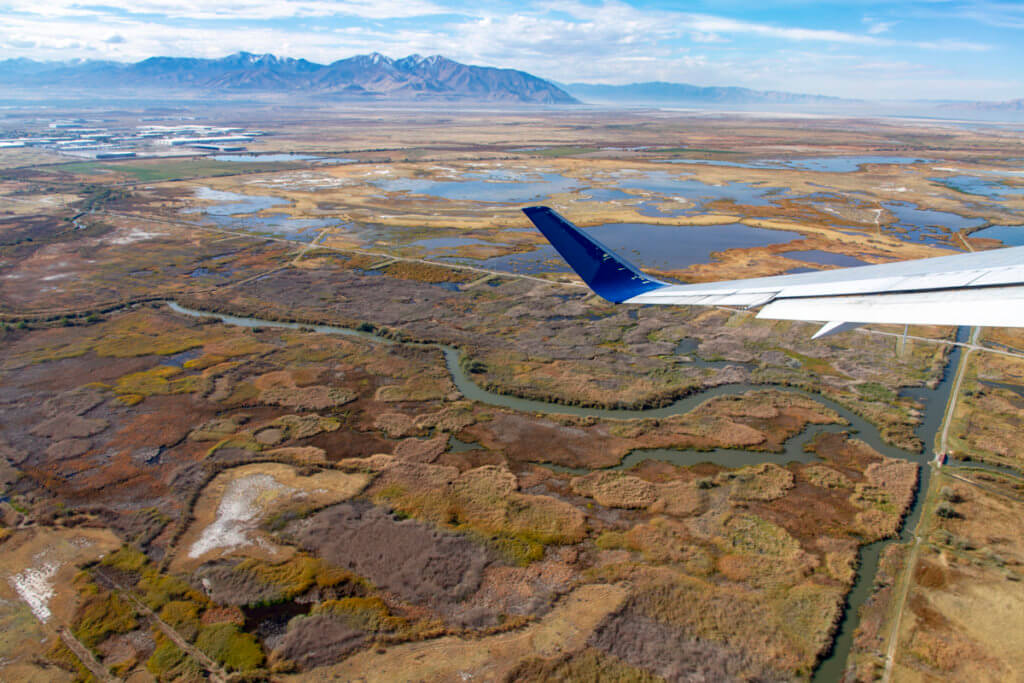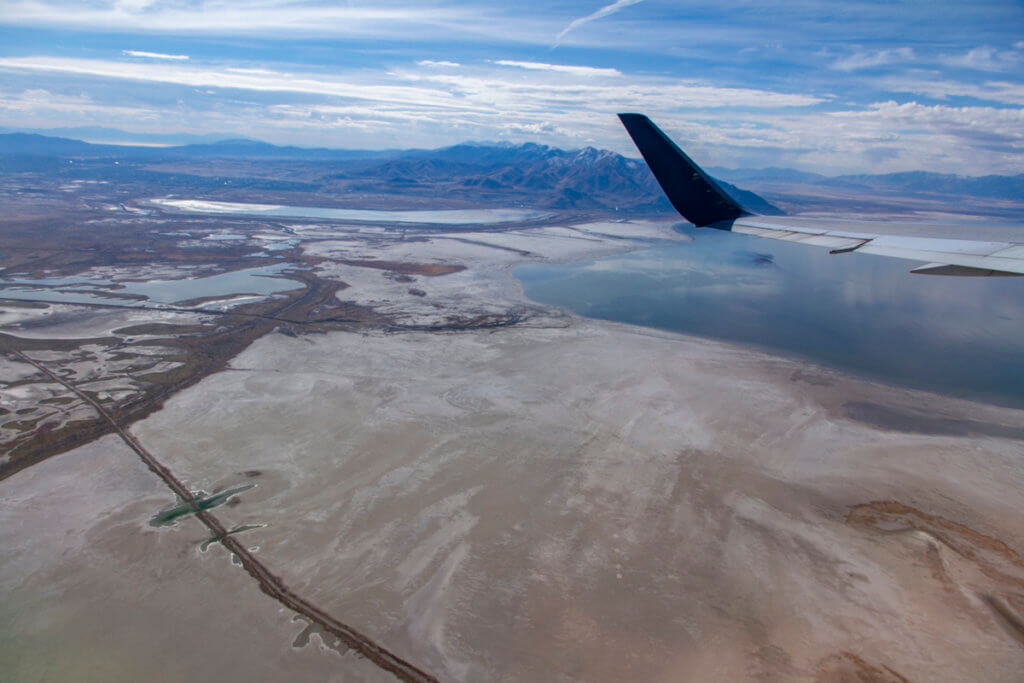 We then continued west following Interstate 80, which is the same route I took the day before to get to Bonneville.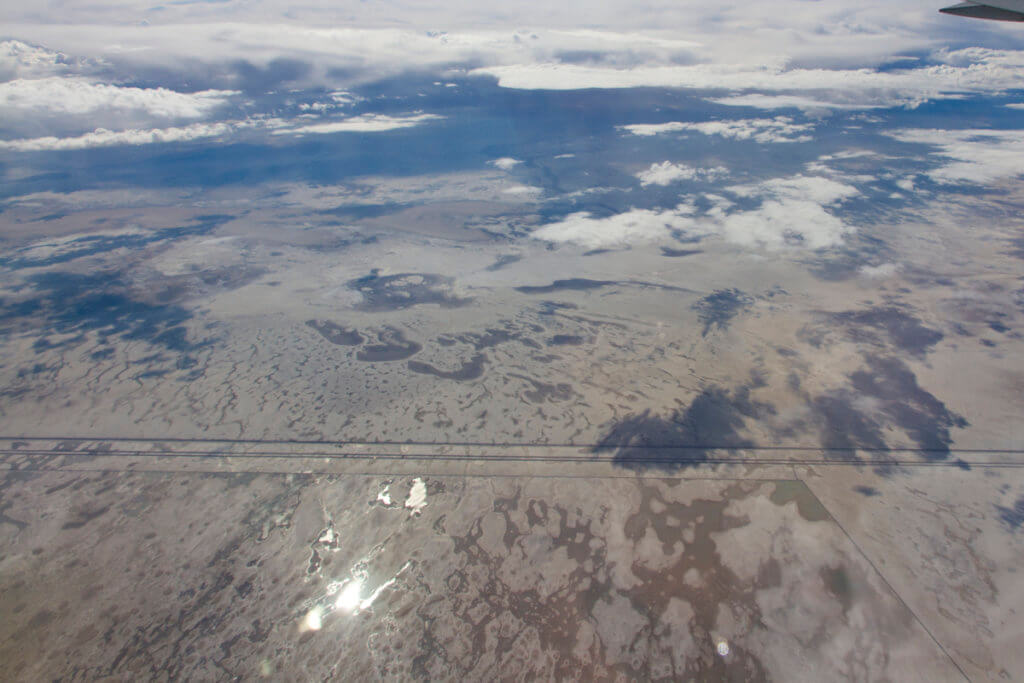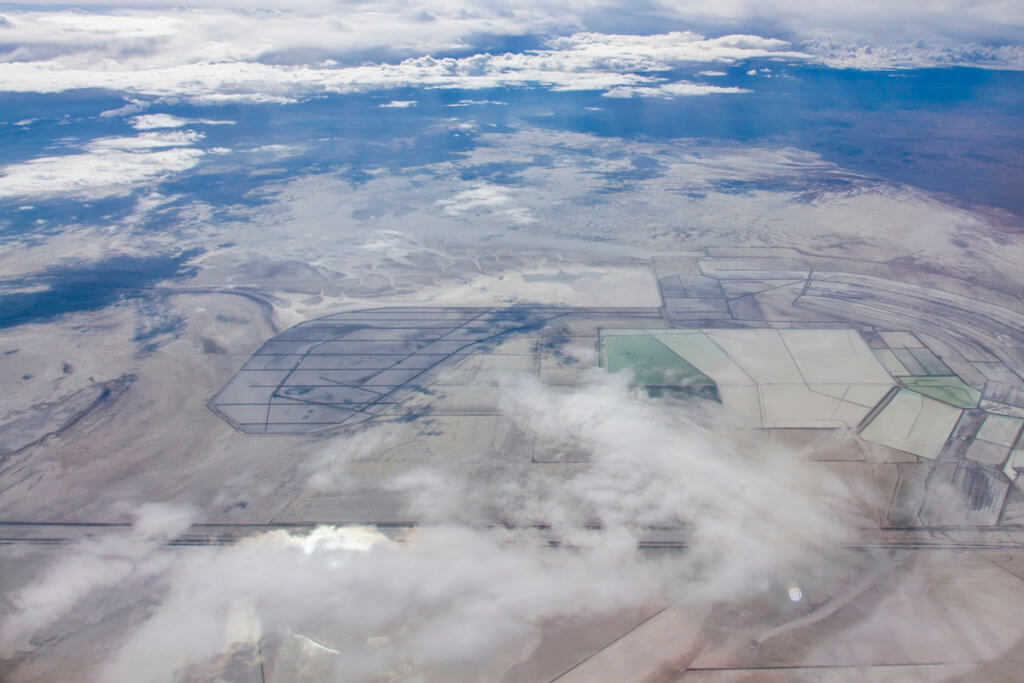 First Service
Eventually, I decided to peruse the entertainment selection.  It was the same as my outbound flight, which isn't a surprise since that was only a few days earlier.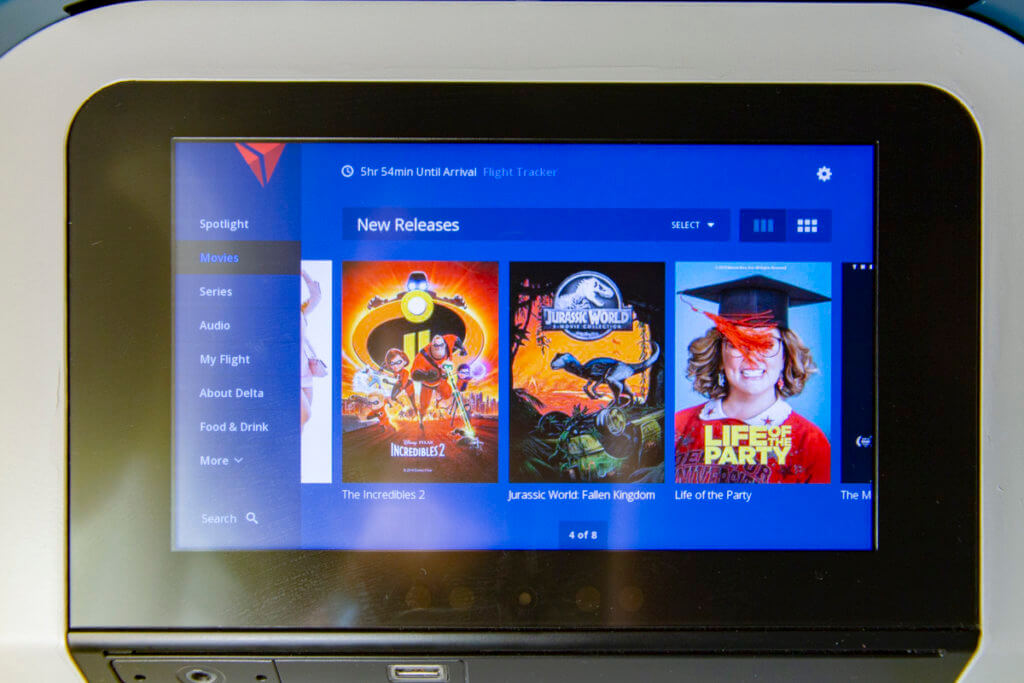 There wasn't anything I wanted to watch that both the Mrs. and I want to see together, though, so I just defaulted to Netflix on my phone.  I did, however, decide to get something to eat.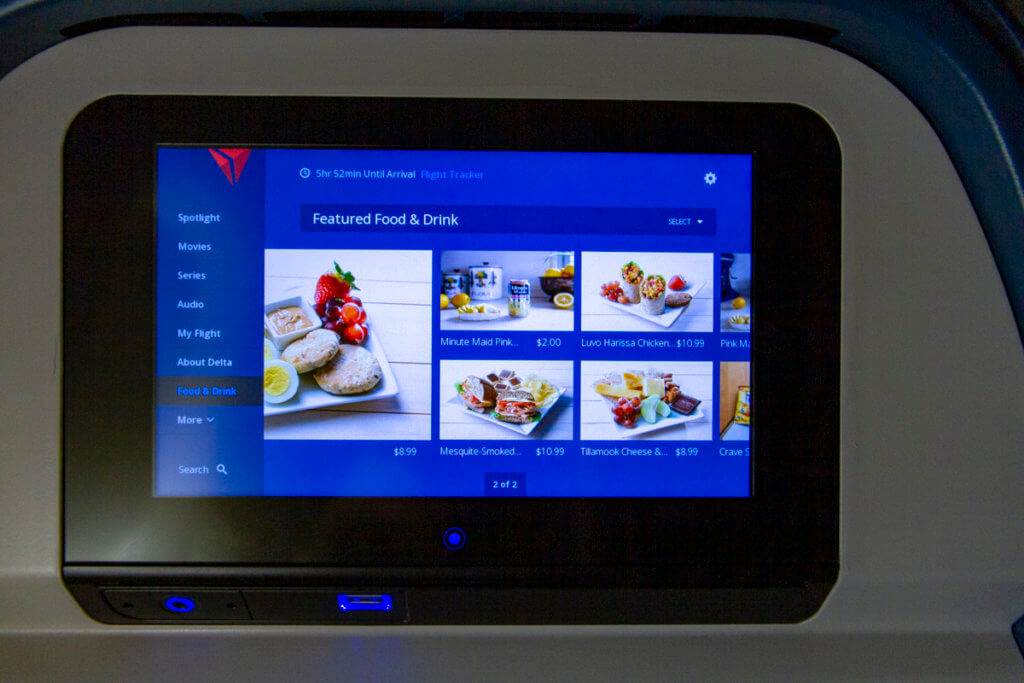 Unfortunately, I didn't have my Gold Card yet, and Delta doesn't accept Apple Pay onboard, so I couldn't take advantage of my airline fee credit for my meal.  As a result, when the flight attendant reached me an hour and fifteen minutes after departure, I used my Amex Platinum to make the purchase and earn 5x points.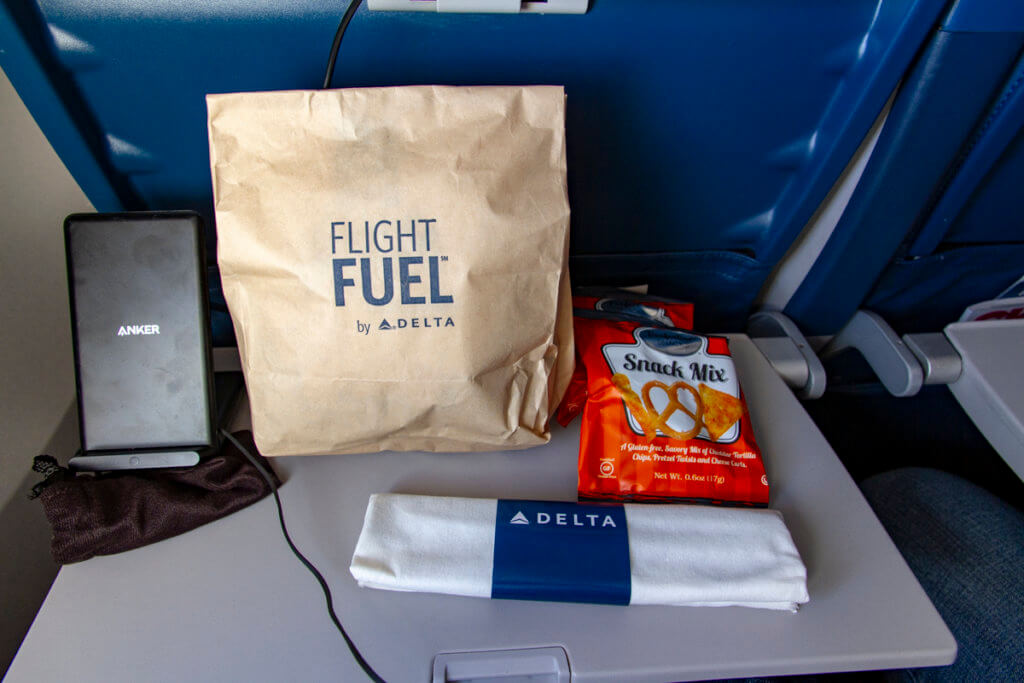 For my selection, I settled on the Mesquite-Smoked Turkey Combo for $10.99.  The 9-grain whole wheat baguette came piled high with smoked turkey, gruyere cheese, Creole mustard, garlic aioli, Roma tomatoes, and romaine lettuce.  Also in the bag was a bag of kettle-cooked chips and Michele et Augustin milk chocolate and caramel cookie squares.  Oh, and the flight attendant threw in two bags of the standard, complimentary snack mix.  ??‍♂️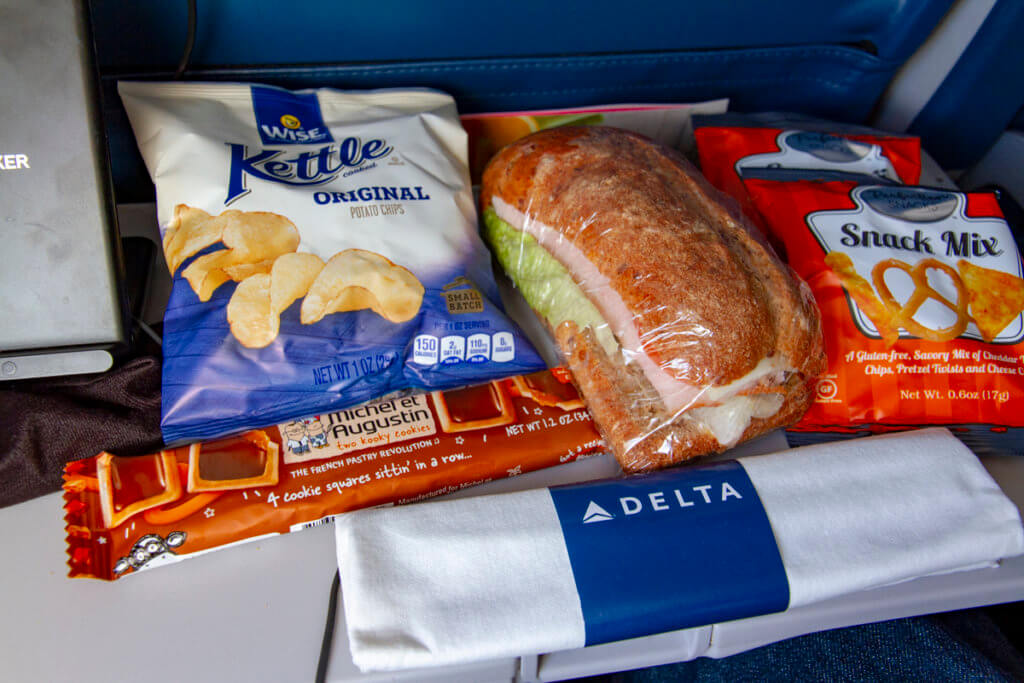 Yeah, $10.99 is a bit steep for a sandwich bagged lunch, but I have no complaints.  The sandwich was most substantial than the one Hawaiian serves onboard for free and tasted better too.  Heck, even the cookies taste better than Hawaiian's version, though I do like the Maui Onion chips Hawaiian serves better.  No matter, this meal was worth the price to me and is superior to what Hawaiian has to offer, in my opinion.  
Cruising
Aside from the annoying kid behind me, the flight was uneventful.  The view out the window was mostly desert until we hit the Sierra Nevada range.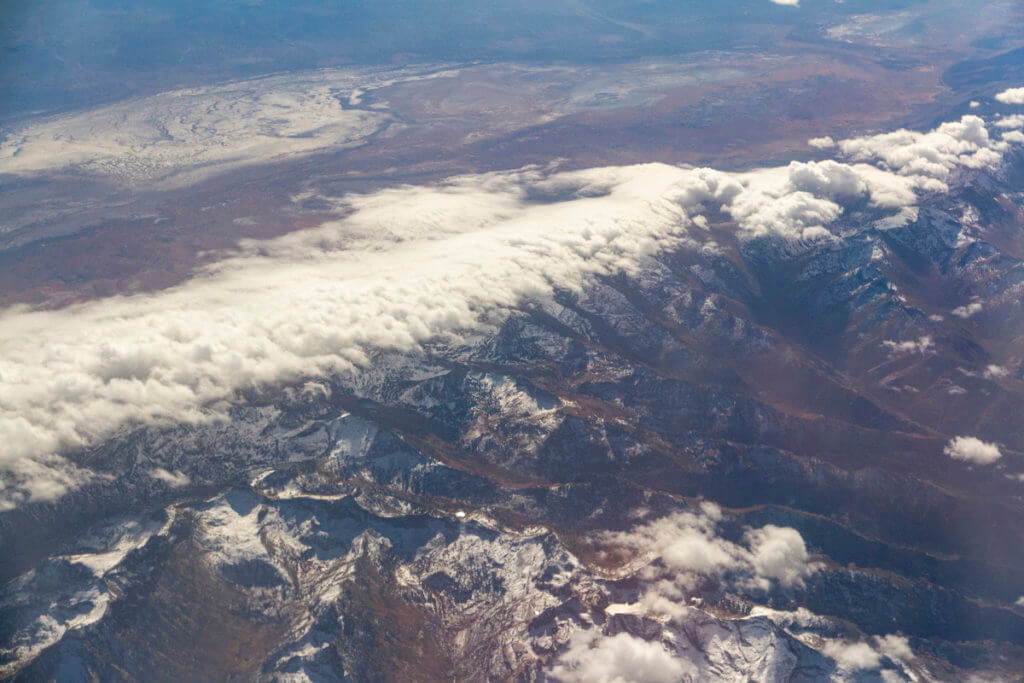 And flight attendants did make their way through the cabin periodically with trays of water.  The flight attendants on this flight, by the way, were every bit as competent and professional as my first flight.  However, they were a bit colder and mechanical this time around.  
Second Service
Two hours before arrival, the flight crew came through again for the final service.  The second service, however, consists of beverages only, which I passed on.  
Descent
About 25 minutes out from Honolulu, we began our initial descent.  And since I sat myself on the port side of the aircraft, I got a glimpse of Molokai, Haleakala, and Mauna Kea off in the distance.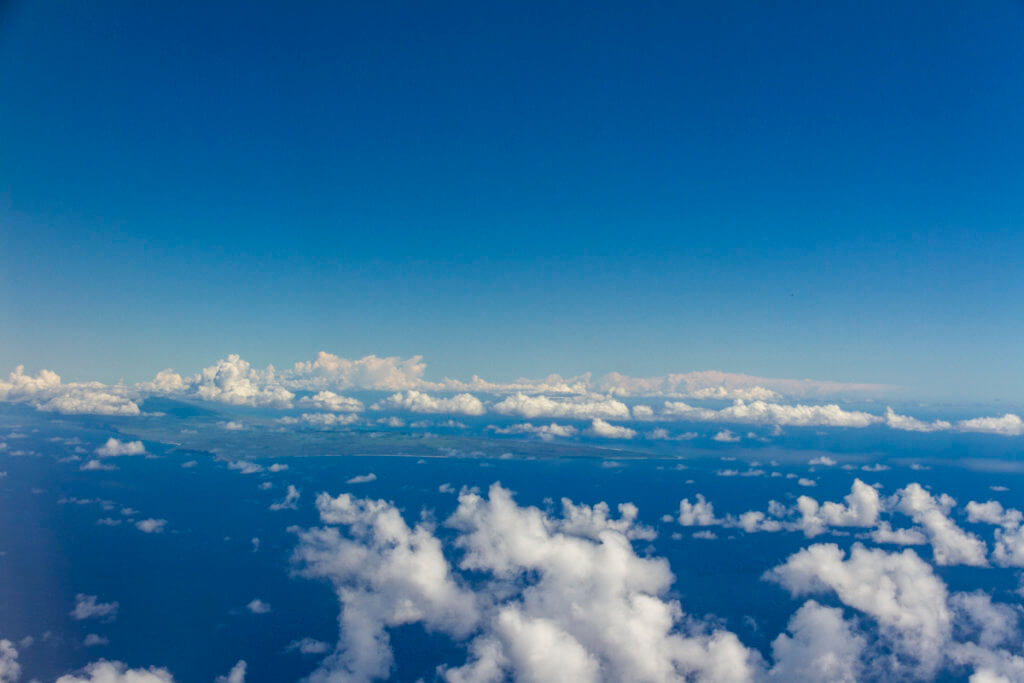 Then, we turned and flew over Oahu from Makapuu.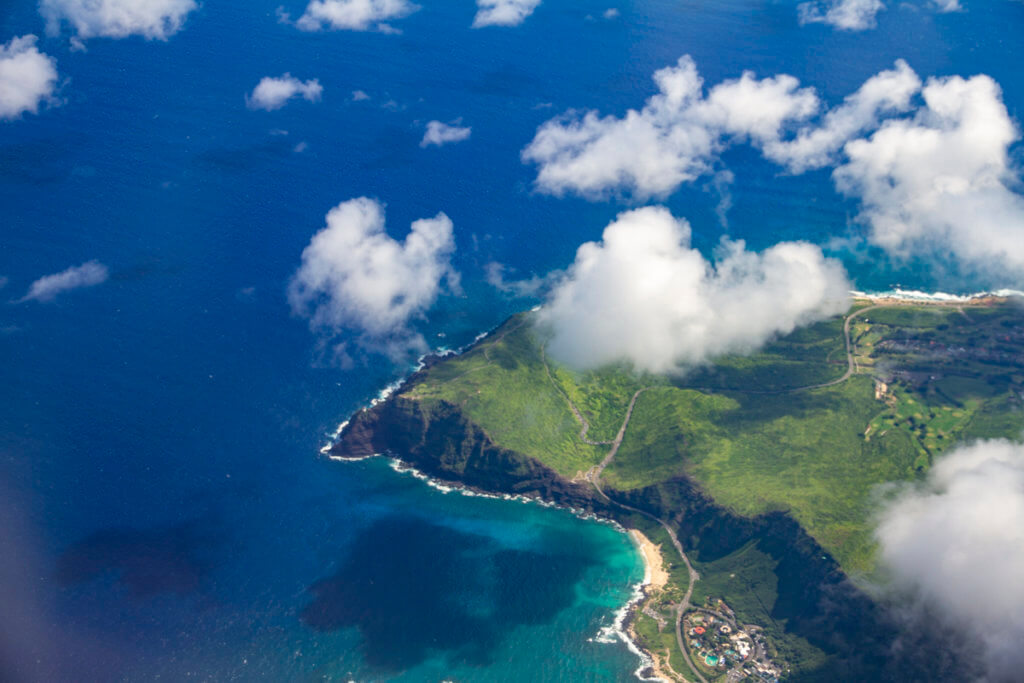 From there, we continued over Oahu just off the southern coast.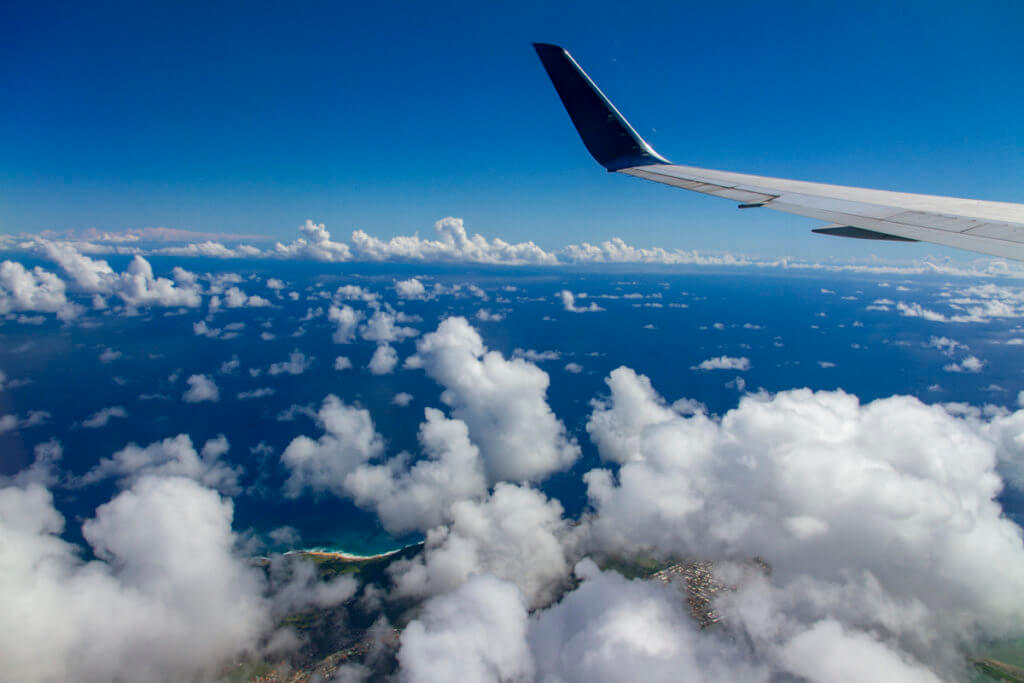 And then, we turned to the starboard side over Kapolei to line-up with runway 8L.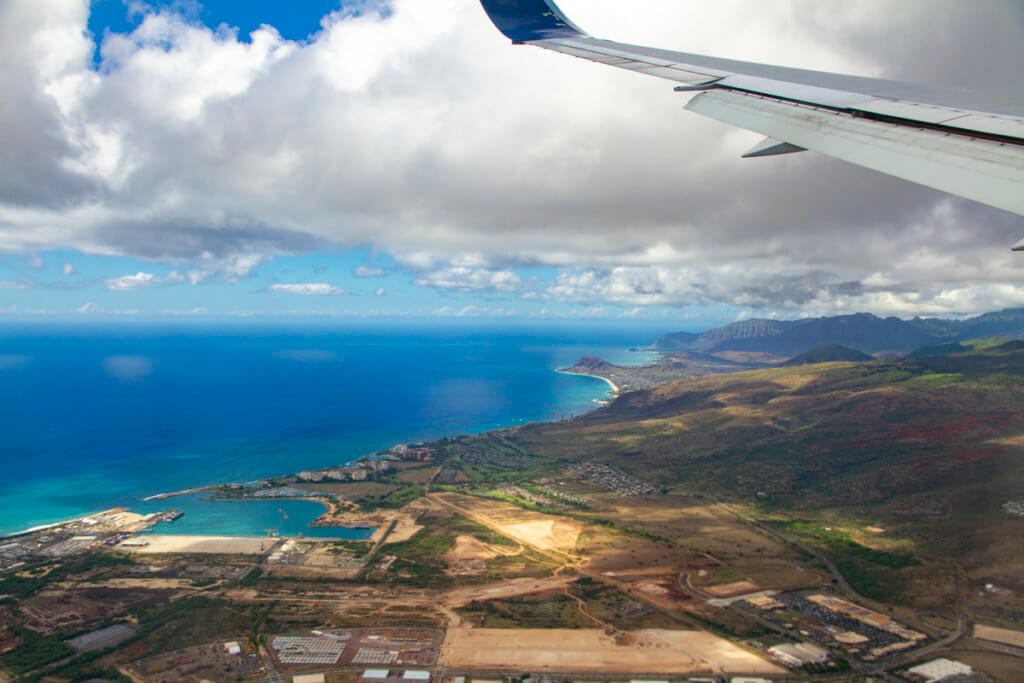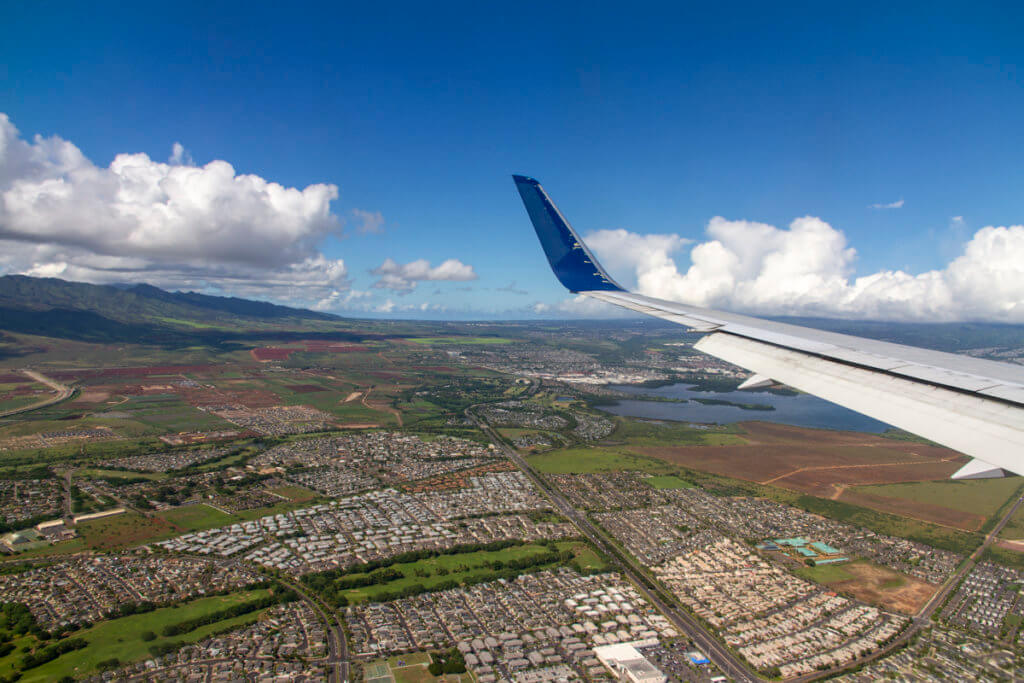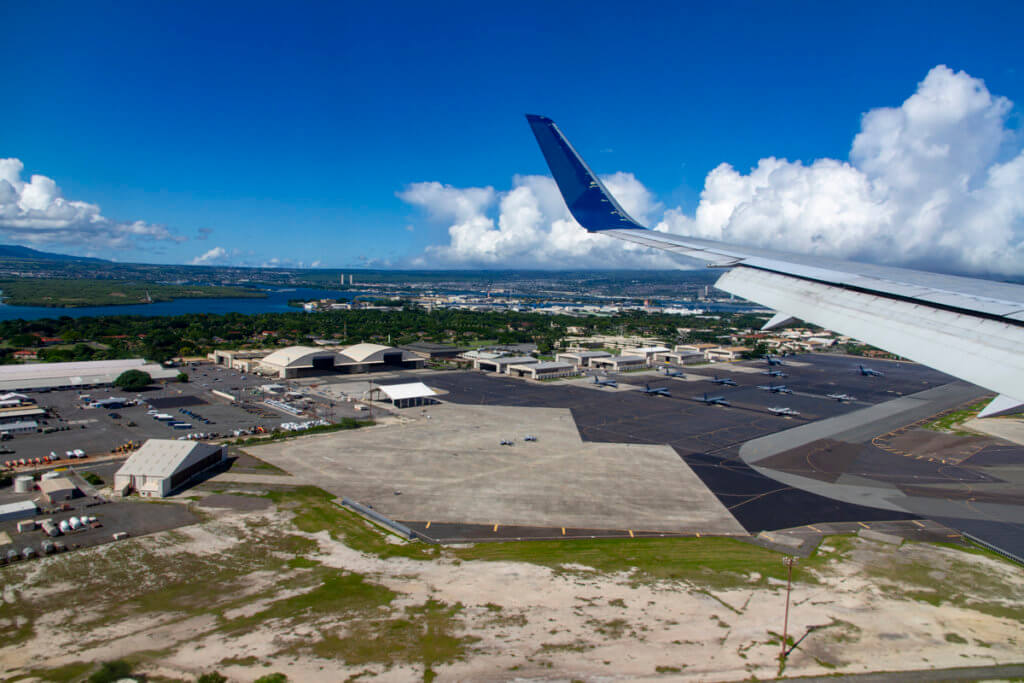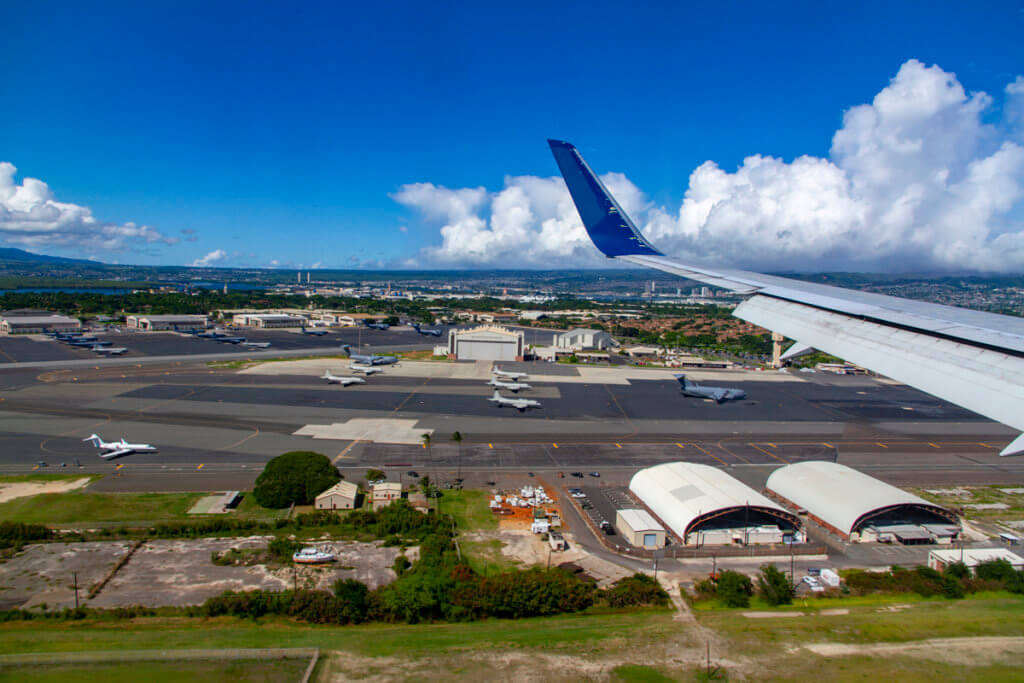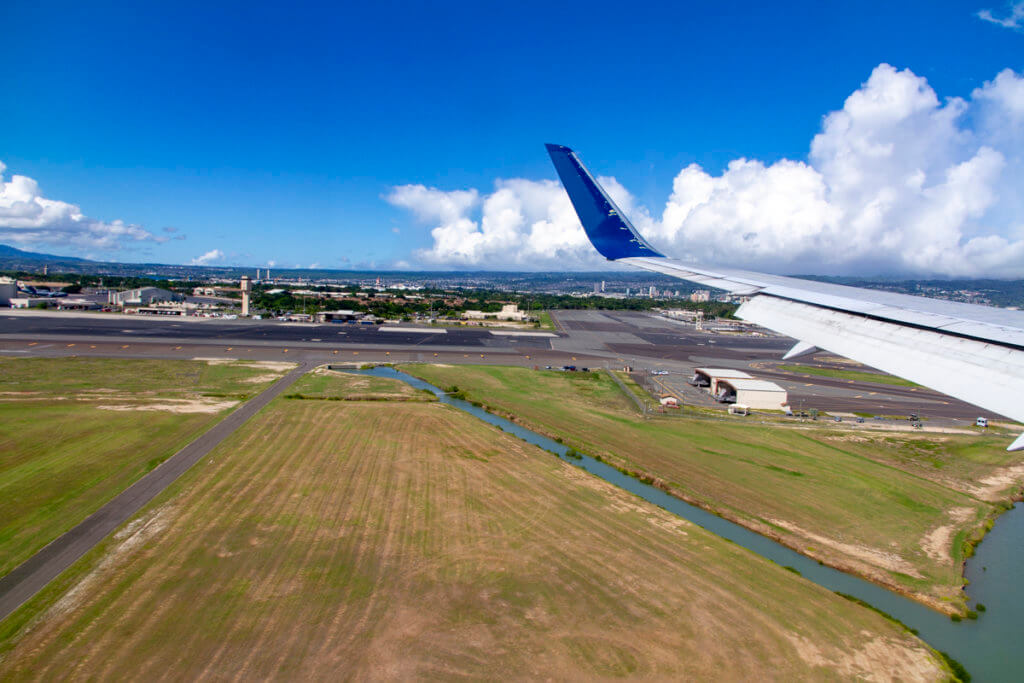 Landing
At 2:02 pm HST, we touched down at the Daniel K. Inouye International Airport – a full 28 minutes ahead of our scheduled arrival time.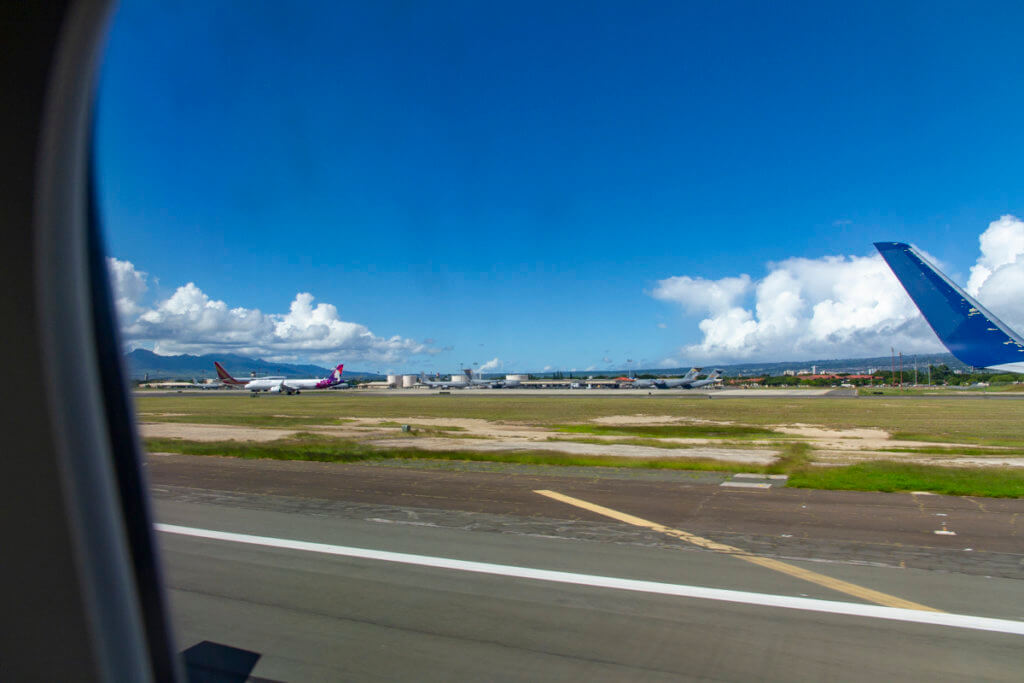 Unfortunately, no gate was available for our flight when we landed.  As a result, we ended up taxiing to the Diamond Head hard stands to wait.  Fortunately, there was some interesting traffic to be seen.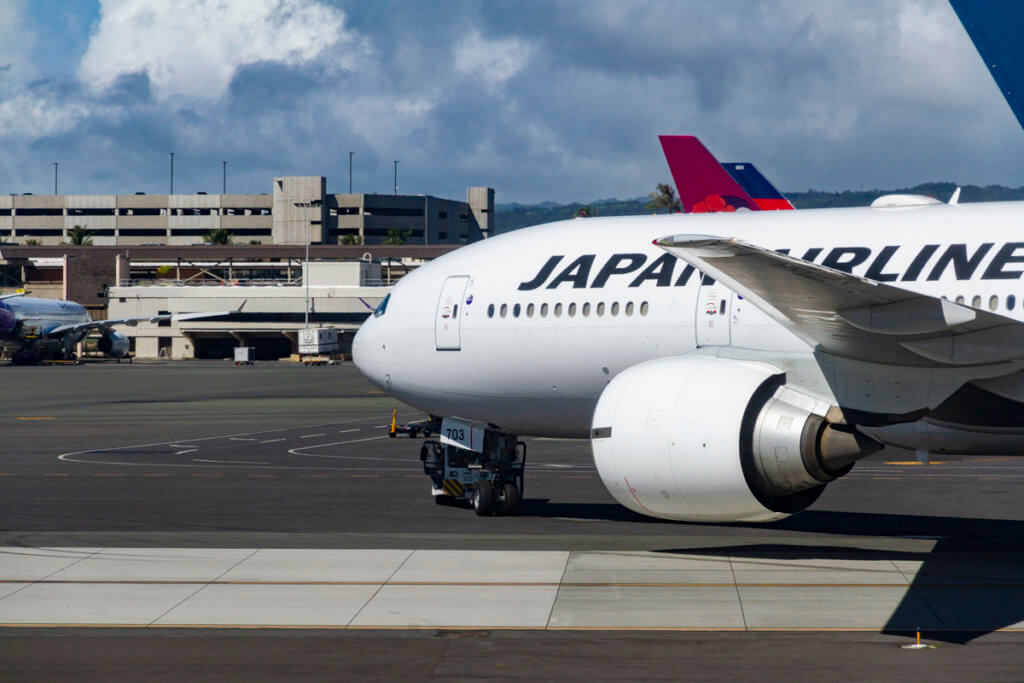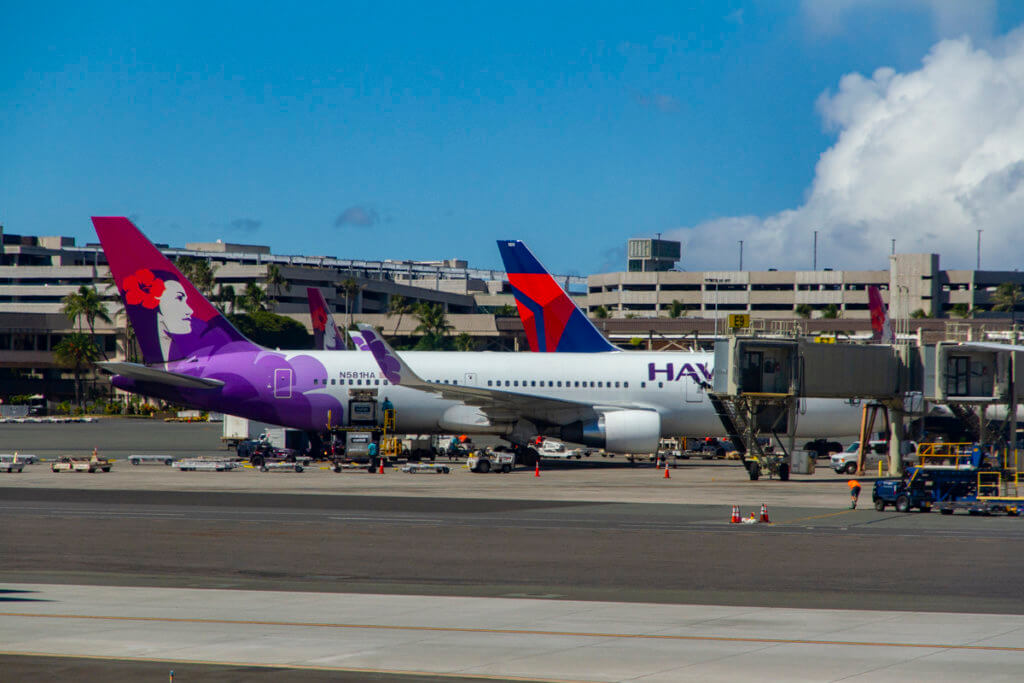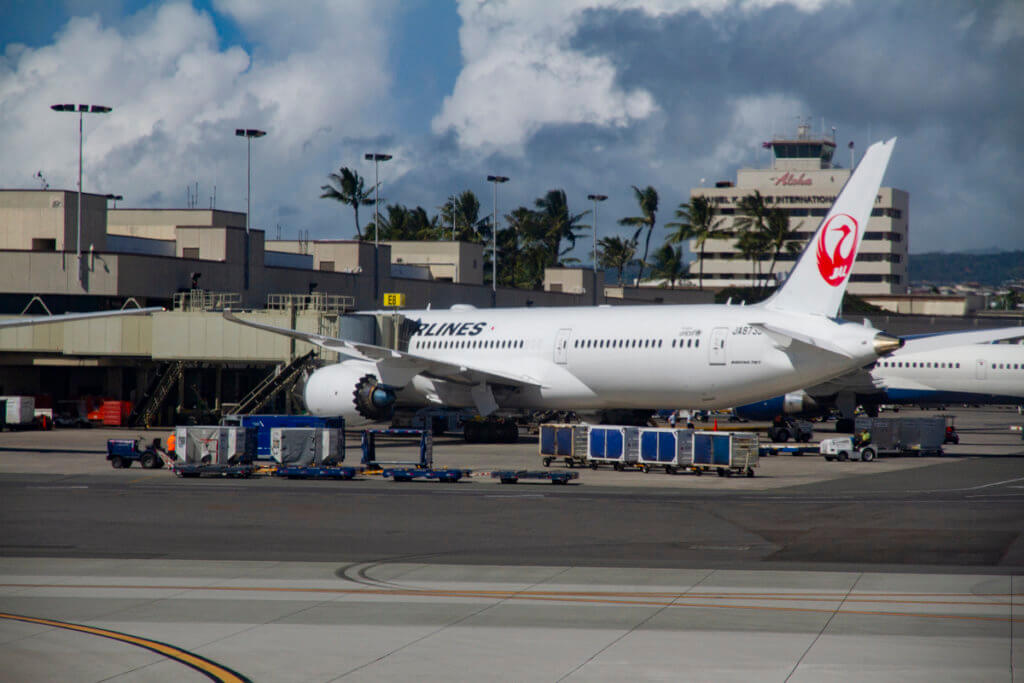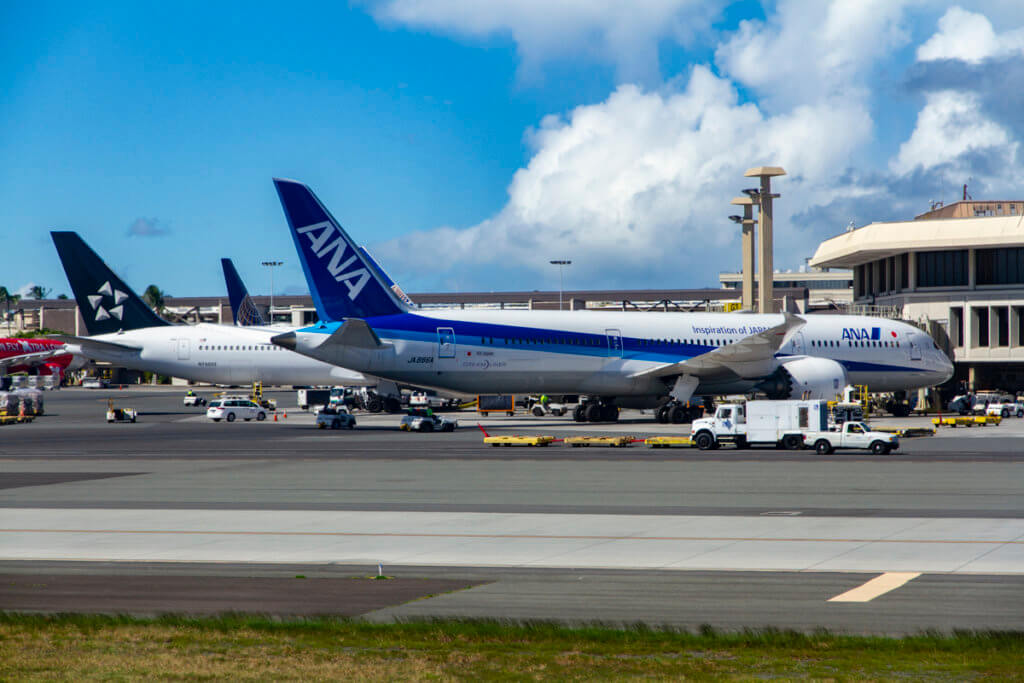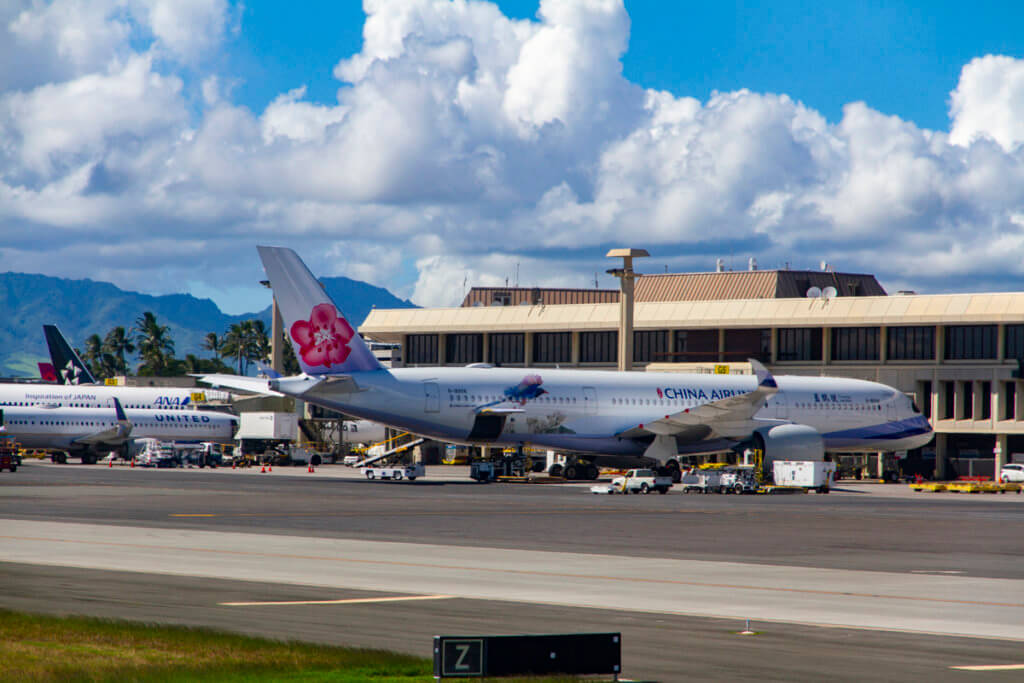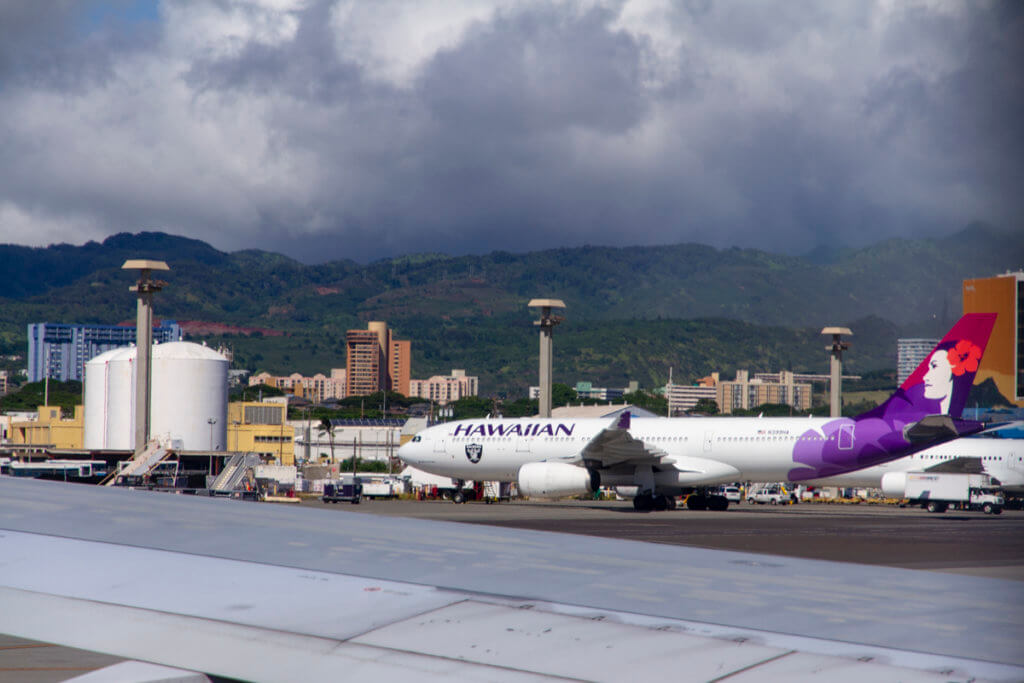 The highlight was for me was the China Airlines A350.  I'm not usually a fan of Airbus aircraft design but I think the A350 looks great.  
After holding for a few minutes, we made our way back to the terminal.  Then, at 2:19 pm, we pulled into our gate 11 minutes early!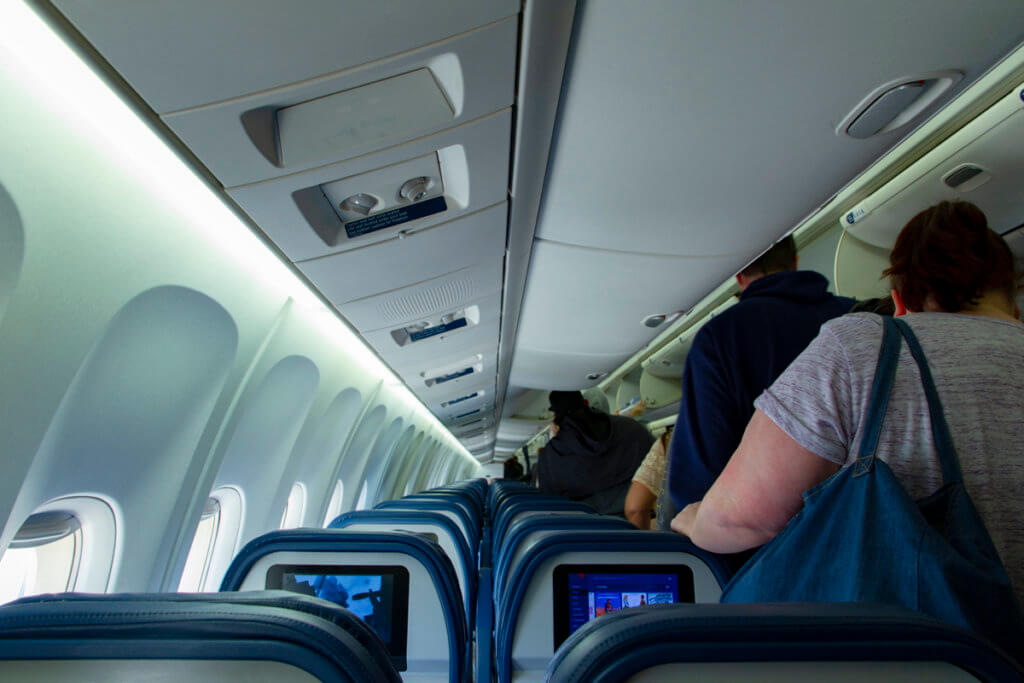 Being seated in the back of the plane meant that it'd be a while before I got to deplane.  And by the time I made it to the baggage claim, my bag was already on the belt.  Of course, had this been a Hawaiian flight, I'd probably have to wait for my bag still. 😉
Delta Air Lines 2767 SLC-HNL, Final Thoughts
Much like my flight to Salt Lake City, my flight home was an eye-opening experience.  Service on Delta is consistently better than what I have experienced on Hawaiian and American, while their catering is better too.  And while I think service at Alaska is similar to Delta, Delta is more premium, which is reflected in the difference in ticket prices.  So, yes, in my opinion, Delta is number one in terms of service in the U.S.  However, their high ticket prices and the poor value of Delta SkyMiles will keep me away from them.  
Utah 2018
Delta Air Lines 2767 SLC-HNL