Rather than returning home from Vegas on Hawaiian, I chose to fly Virgin America.  Ok, technically it's Alaska Airlines, but the service at the time was still very much Virgin.  But, it was probably my last chance to try an airline I had always wanted to try, so it was an opportunity I couldn't pass up.
After taking a leisurely stroll from The Club at LAS down to the other end of the terminal, I arrived at Gate E14.  The walk, by the way, took about 10 minutes.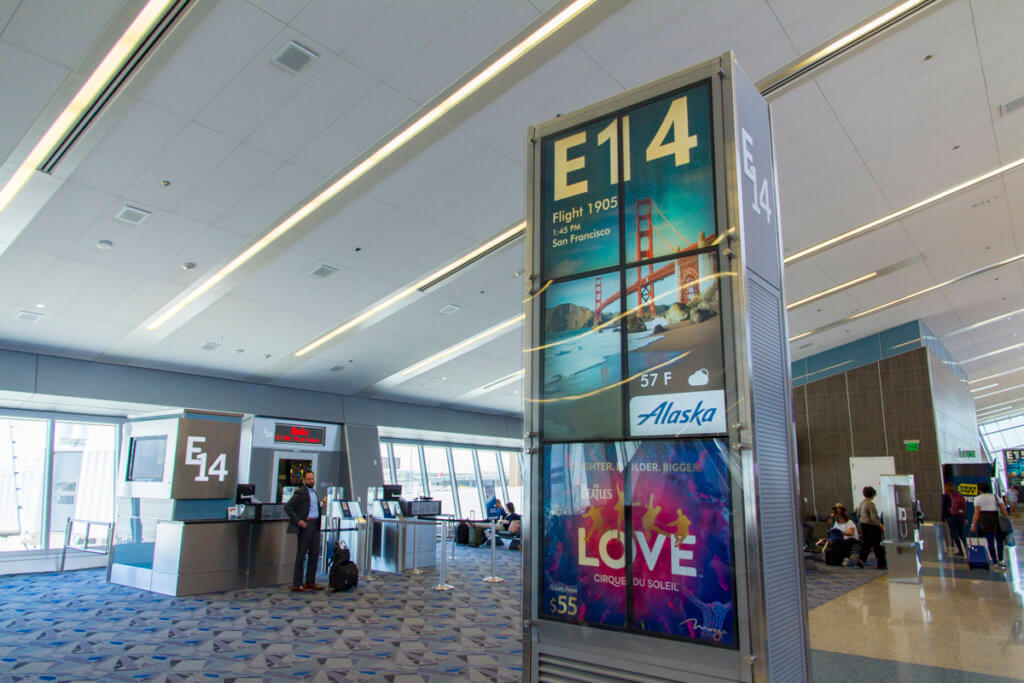 But, to my surprise, when I arrived at the gate, the plane was nowhere to be seen.  Boarding was scheduled to take place at 1:05 pm, so being only 12:35 pm I suppose that isn't too out of the ordinary.  However, at 12:50 pm, it was announced that our inbound plane is running late.  The estimated time of arrival was now 1:15 pm, with a new boarding time of 1:20 pm.  So yeah, our flight was going to be late.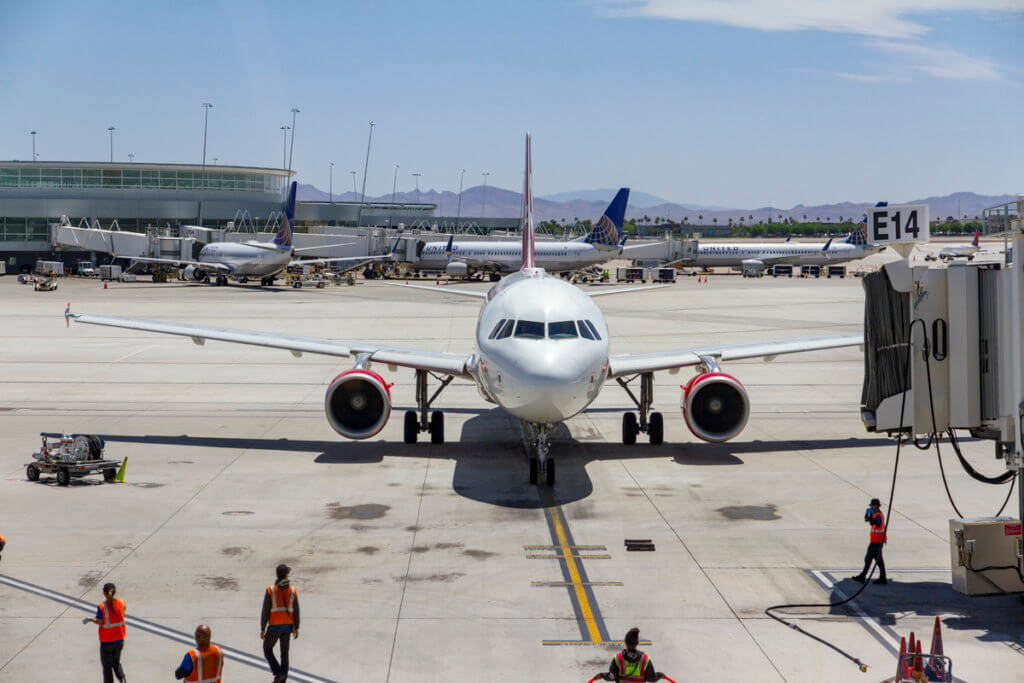 When the plane did pull in, I got to snap a few photos of it.  And, an employee flying standby struck up a conversation about the Virgin brand going away (she's an Alaska employee).  Turn out, she's also from Hawaii but moved to work for Alaska.  Cool!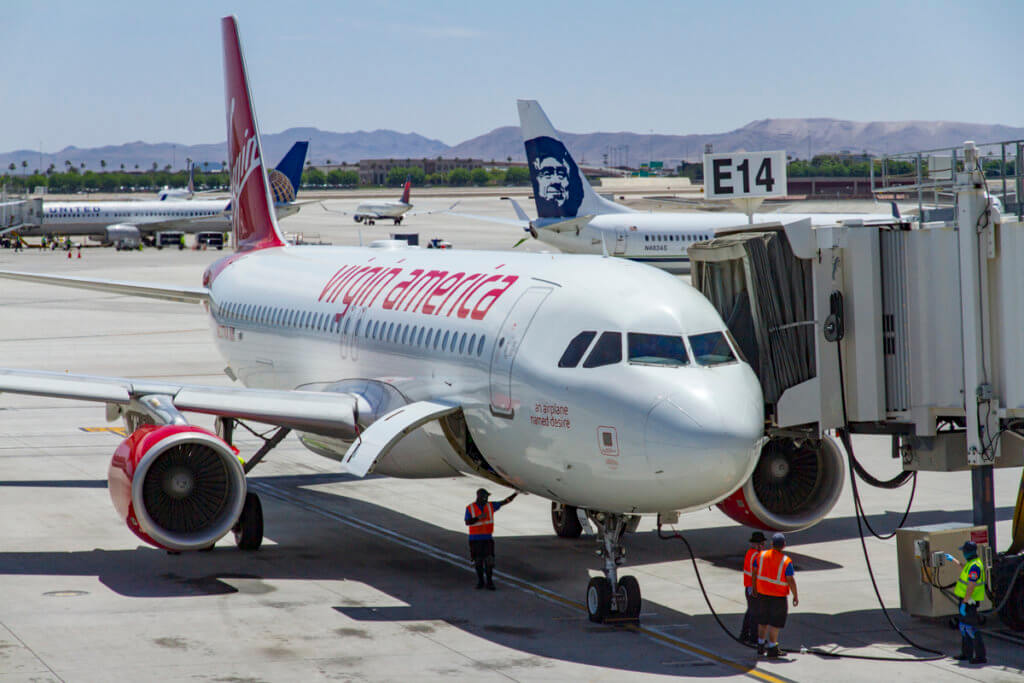 Boarding
Our rescheduled boarding time came and went.  Then, at 1:26 pm, pre-boarding began.  And, much like any other Alaska Airlines flight, First Class passengers were invited aboard first.  Then, in group 2 came the upper tier Elites, and in group 3, the lower tier Elites.  Main Cabin Select, now called Premium Class were in group 4.  And, of course, all other passengers were then boarded from back to front.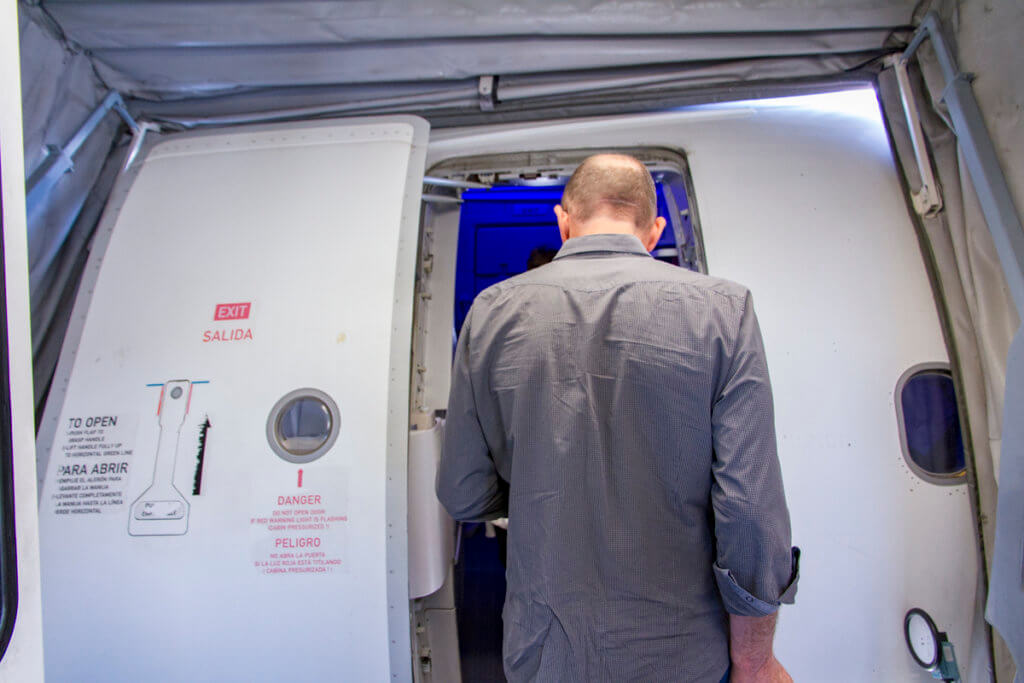 I must say, though, the crew working the gate for this flight were among the best I've ever had.  They were very thorough and consistent with their updates.  And, even better, when they were scanning boarding passes, the agents would address each passenger by name.  Them doing such a thing isn't all that important in the grand scheme of things, but it is a nice touch.
Boarding took 23 minutes to complete with the door closing at 1:49 pm.  Our originally scheduled departure time was for 1:45 pm.
Seat
Unlike Alaska's Boeing fleet, Airbus aircraft don't have a dedicated Premium Class cabin.  Instead, Virgin America's premium product is just the first row of economy and the exit rows.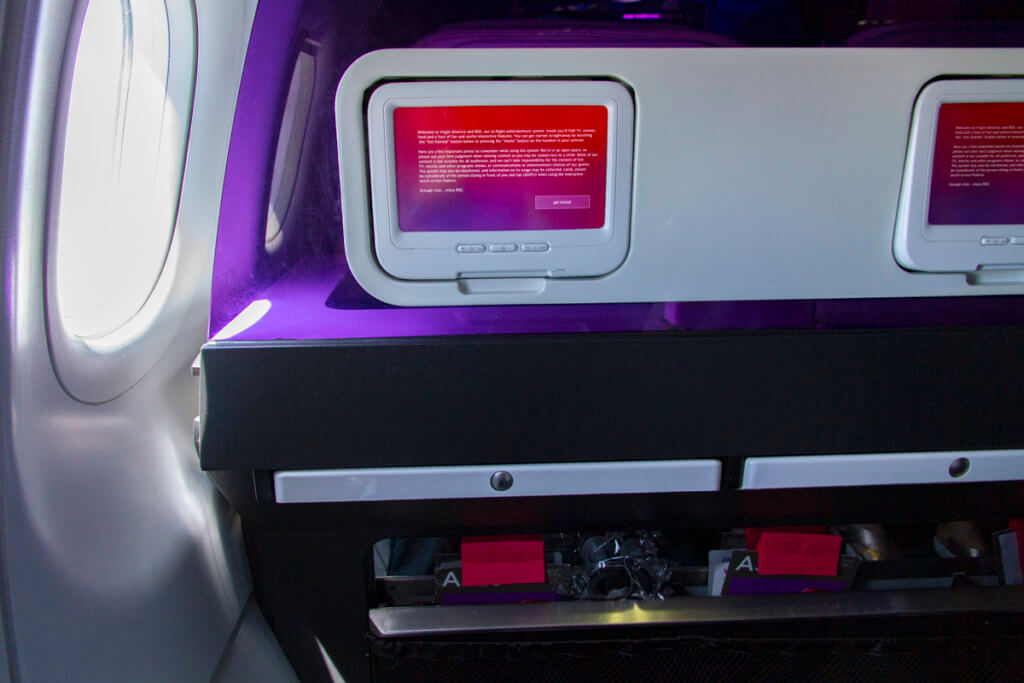 And, for this short flight, I assigned myself seat 3A, a window seat in the first economy row.  The legroom in that row is massive!  I could just about slide past my seatmates without making them stand up.  Almost.  Plus, the purples, reds, blacks, silvers, and whites of the cabin are pretty cool.  Even better, the seat wasn't like sitting on a wooden plank like it is on Hawaiian.  But, those are probably some of the reasons why people love Virgin so much.  It's just a bummer it took me so long to experience this for myself.
The upgrade for this super short flight, by the way, was $30.  And like on Alaska, that entitles you to complimentary beverages, including alcohol.  But, as I found out later, the complimentary items also included food on this flight too.  Some may say, though, that $30 still isn't worth it, especially on a short flight.  However, given what happened next, the upgrade was worth every penny.
Alaska Air Flight 1095
After closing the doors, our flight crew screened the Virgin America safety video.  It's really quirky.  In fact, I thought it was almost a bit too weird.  But at least it's different?  Then at 1:53 pm we began our pushback, just 8 minutes behind schedule.  And then we taxied, and taxied, and taxied.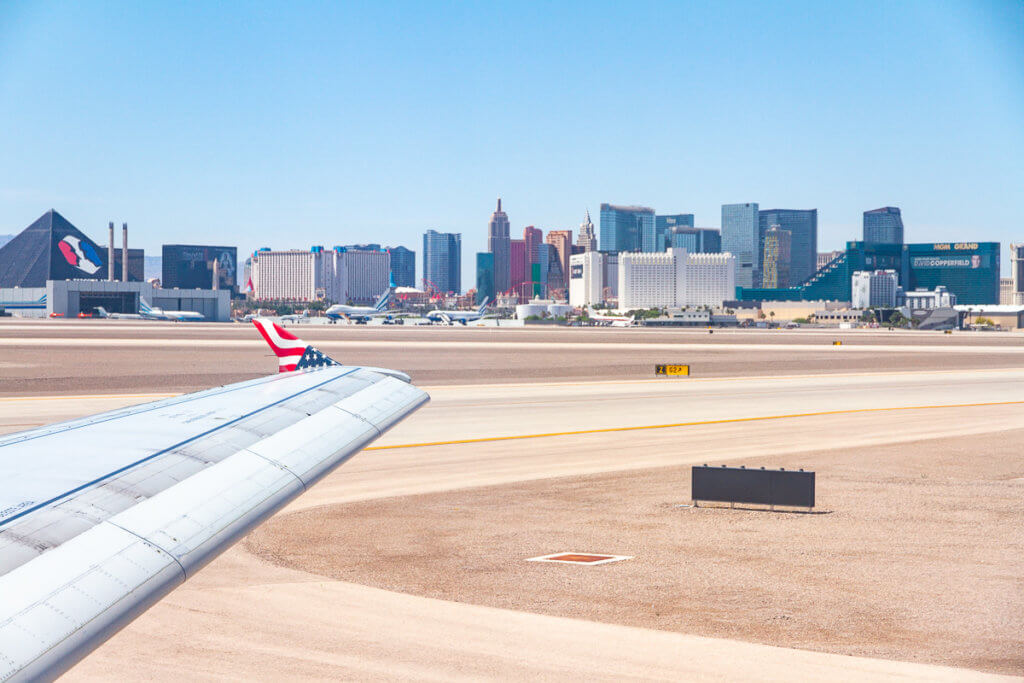 It seems like we were taxiing around the airport for an eternity.  In fact, I think (but am not entirely sure) we taxied to runways 19, and then all the way back down to 26.  But, by then, our breaks were overheating.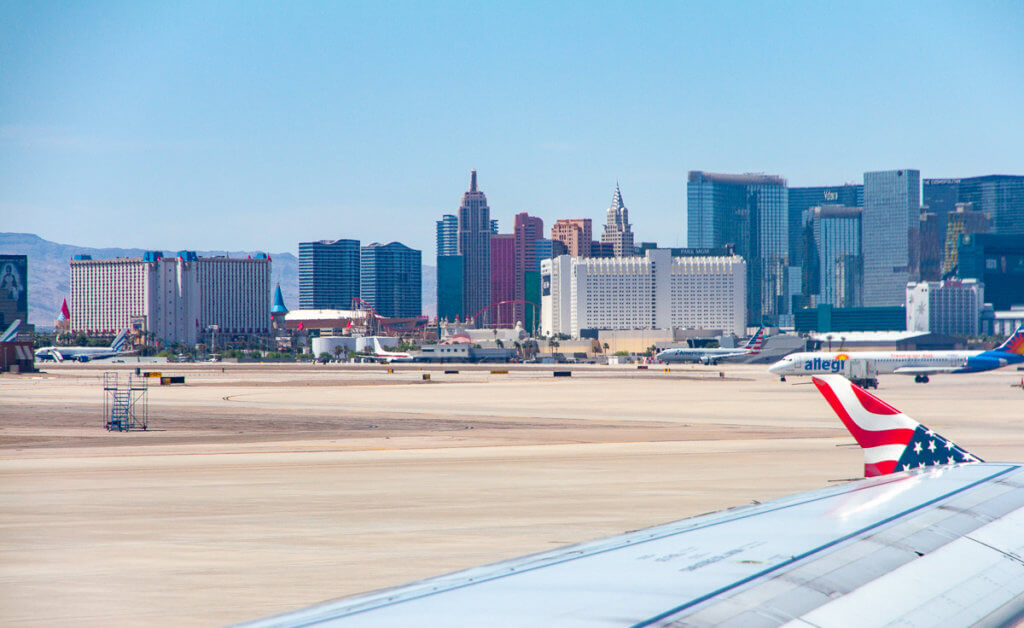 As a result, our flight had to sit on the taxiway next to the runway for 30 minutes to allow them to cool.  That's in the 100+ degree Las Vegas sun, by the way.  And if the brakes didn't cool sufficiently, our flight would be canceled.
To give you an idea of how long this was, we left the gate at 1:53 pm.  It was 2:14 pm by the time we stopped.  And we waited there till 2:44 pm.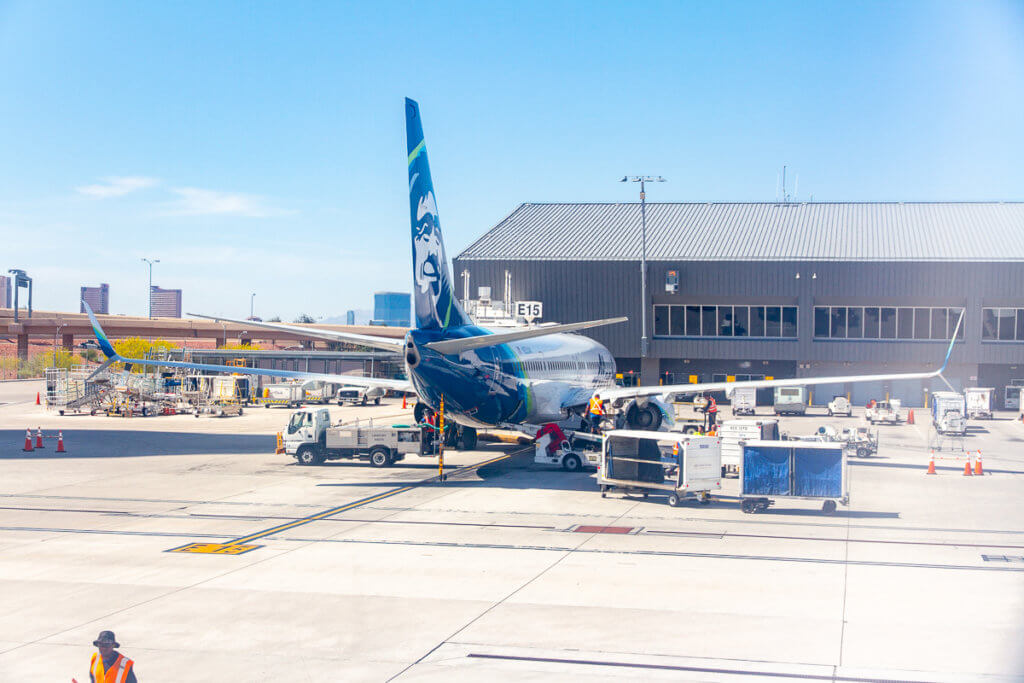 Unfortunately, during this time, a "medical issue" developed on our flight and we had to head back to the gate to let the person off.  The gentleman sitting in the row across from me said he overheard it was a drunk non-rev that needed to deplane.  Oops.  Luckily, it was a quick trip back to the gate, and by 3:05 pm we were pushing back once again.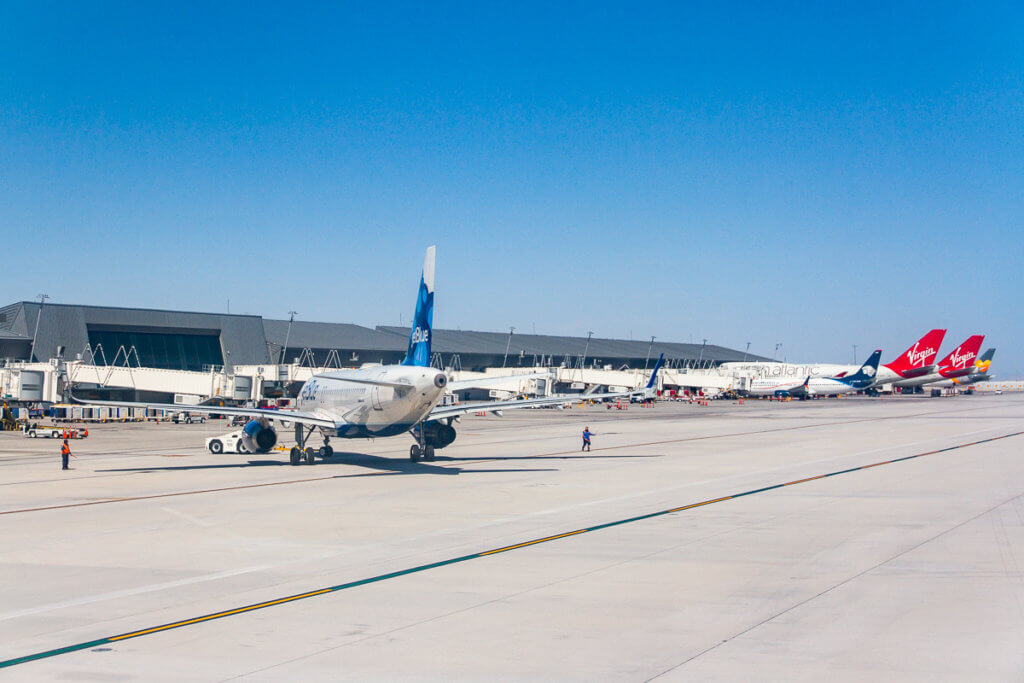 Alaska Air Flight 1095 – Take 2
After our second pushback, we taxied back down to 26R.  And, thank goodness, we didn't experience overheating this time!  Instead, we began our takeoff roll at 3:22 pm.  Our climb out was smooth, which isn't always the case at Las Vegas.  Ground heating and the mountains around the area often creates a bit of chop.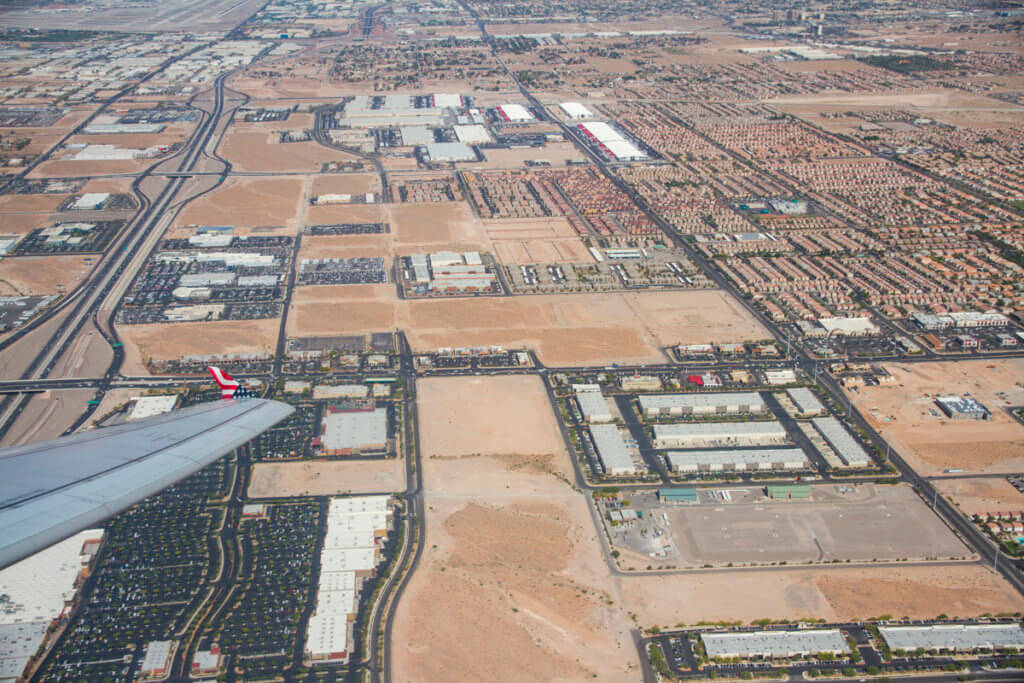 Once we reached our initial cruising altitude, our crew sprang into action.  Being in Main Cabin Select, I could choose anything I wanted.  However, my gut wasn't feeling the greatest, so I opted for a bottle of water and cookies.  The flight attendants, clearly flustered by all the delays, forgot my water.  But the nice ladies sitting next to me insisted they give it to me and chased them down.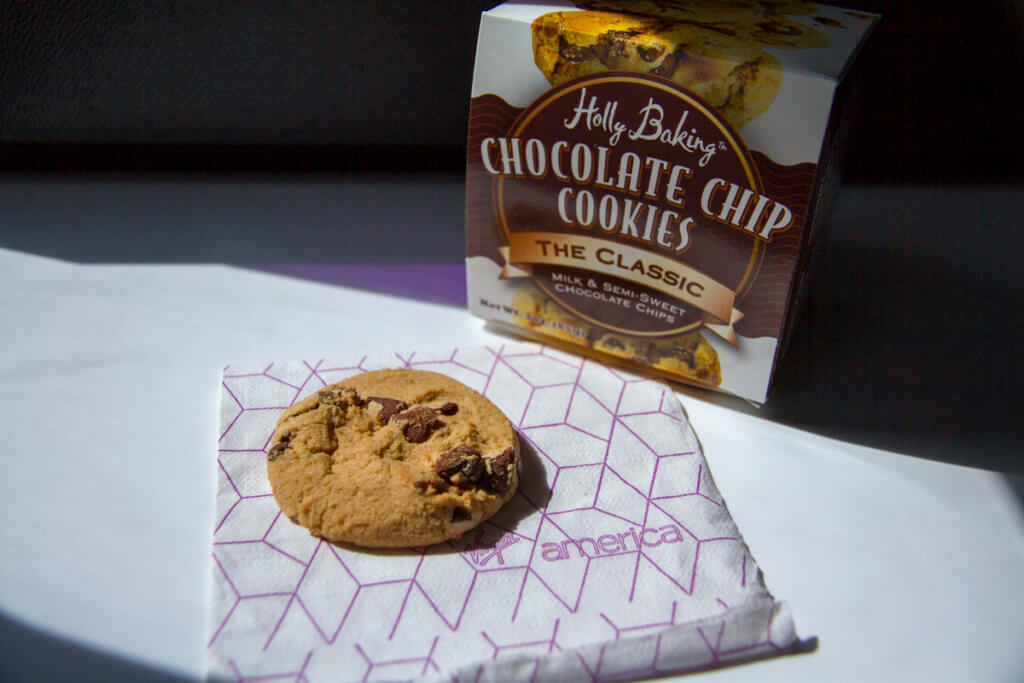 What I also found interesting about this flight, though, is the fact that you could still use RED to place orders.  And some passengers did throughout our flight.  Also, like any other Virgin or Alaska flight, all entertainment options are free, though I didn't bother.  The flight was too short, so I didn't bother trying to watch anything.
Then, at 4:05 pm, we began our initial descent into San Francisco.  The views on the way down were nice, but I sat on the wrong side and couldn't see any of the area's famous bridges.
We touched down at 4:31 pm on runway 28L.  And after a short taxi, we arrived at our gate at 4:36 pm, over two hours after our originally scheduled time.
Virgin America Main Cabin Select LAS-SFO, Final Thoughts
This flight, my very first on pre-merger Virgin America metal, was an interesting flight.  I've never been stuck on the tarmac like this, and it's the closest I've gotten to experiencing a cancellation.  Thank goodness this wasn't the case, but I wonder what caused all of this to happen in the first place.  My theory is controllers had our aircraft taxi to one runway and switched the runways when we were nearly there.  Add in the fact that Airbus aircraft are far more susceptible to having their brakes overheat (as airline friends have told me) along with the Las Vegas heat, and we've got a perfect storm, I guess.  But, aside from the drunk ill non-rev and the delays, the flight was uneventful.
However, experiencing Virgin's on-demand ordering system was a revelation.  It's a system I'm going to sorely miss and wish Alaska would keep it.  Too bad this flight was my first of only two on VX metal with the pre-merger style of service.  Speaking of Alaska, our flight crew did have a difficult time remembering to say Alaska Air instead of Virgin, though I can certainly understand why.
Las Vegas 2018