Ahead of our highly anticipated celebratory dinner in Napa, I decided to take the pampering up a notch by scheduling a spa day. Thankfully, I didn't have to look far and booked our day at the Atrio Spa at the Las Alcobas Napa Valley.
Location
After enjoying our blissful in-room breakfast, Mrs. Island Miler and I got ready and headed down to Atrio Spa. The spa itself is located in the center of the property, across from the Acacia Barn, which itself is attached to the Acacia House.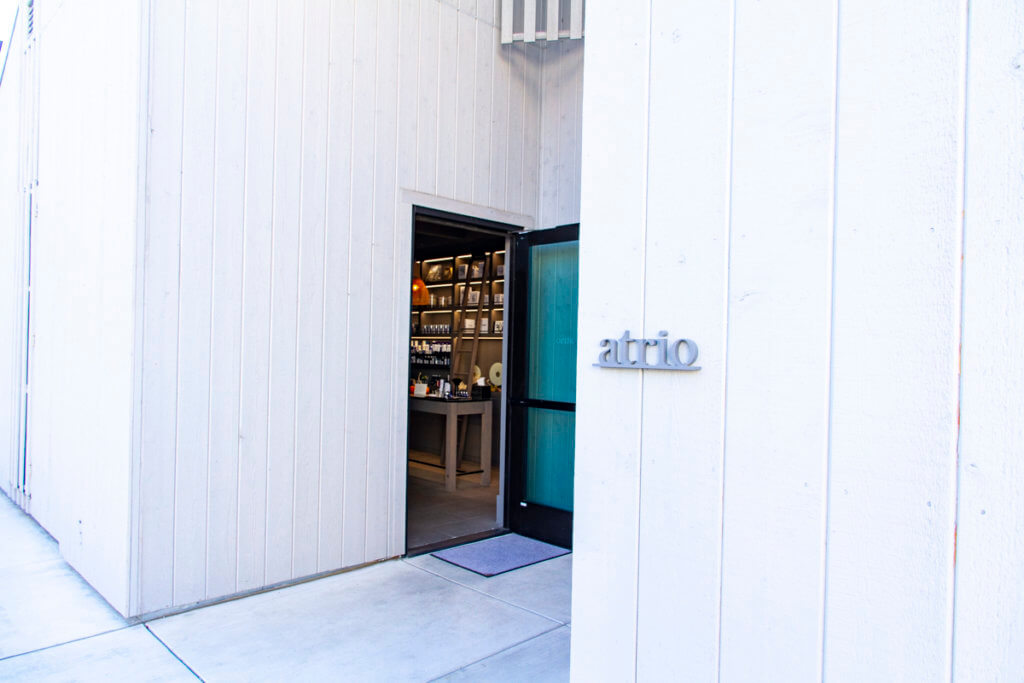 Facilities
Atrio Spa is a full-service spa with all the amenities you'd expect. There are, of course, treatment rooms, saunas, and even a blending room. There's no spa-specific pools or whirlpools, but that's ok. We seldom use that kind of stuff anyway, so it's not a big deal as far as we're concerned.
Arrival Experience
After checking into our treatment, the Mrs. and I were lead to our gender-specific changing and locker rooms.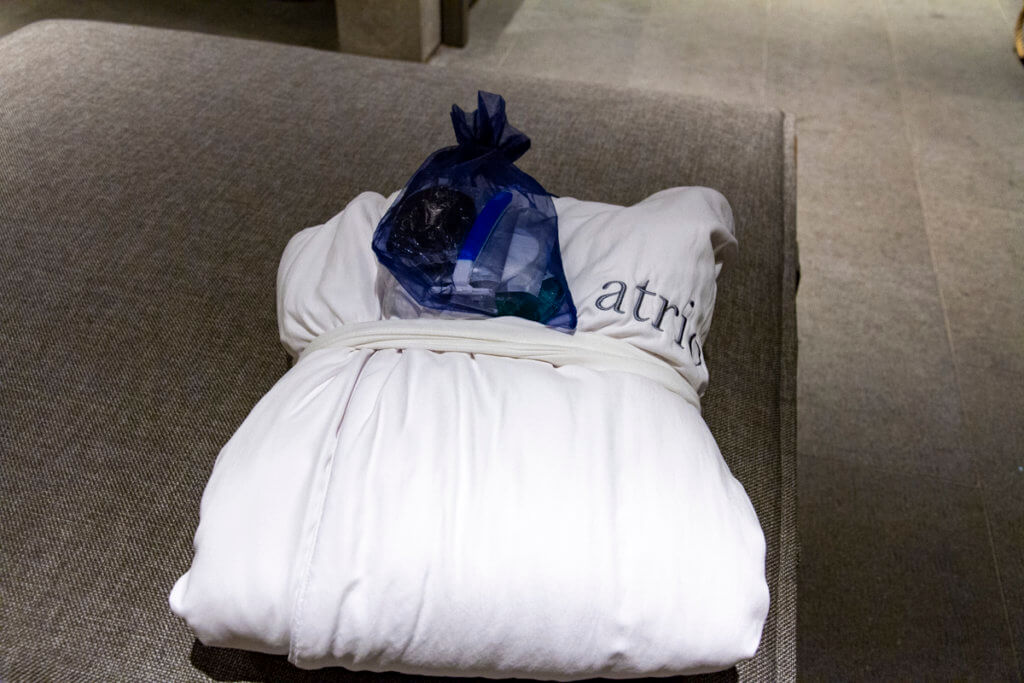 Once ready, we came back out to the main waiting area, we completed the requisite paperwork and relaxed with some tea and snacks.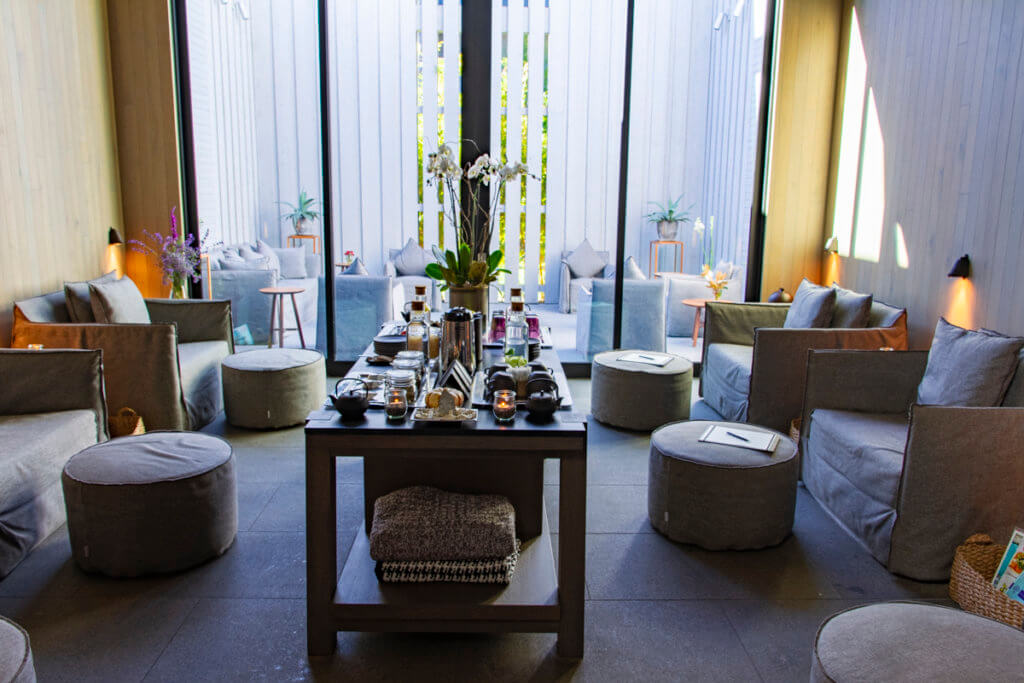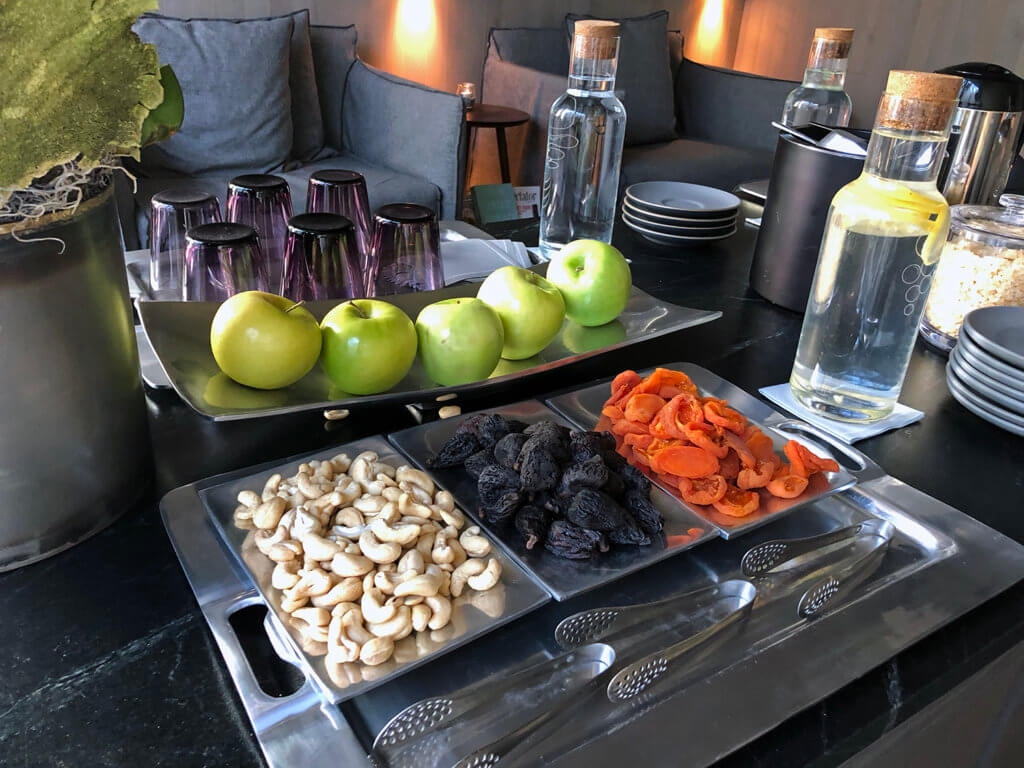 Teas on offer during our visit included mint, lemon, and something called Holy Basil.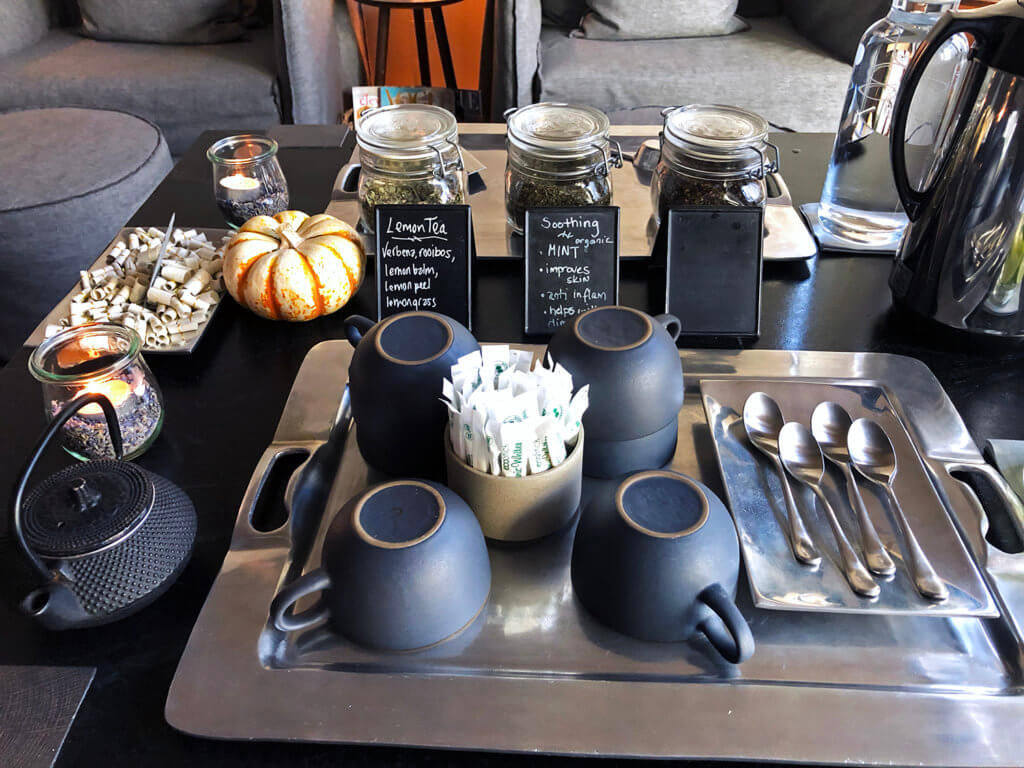 Some crystallized ginger is also added to the cups to ratchet up the wellness aspect and provide an energizing element too.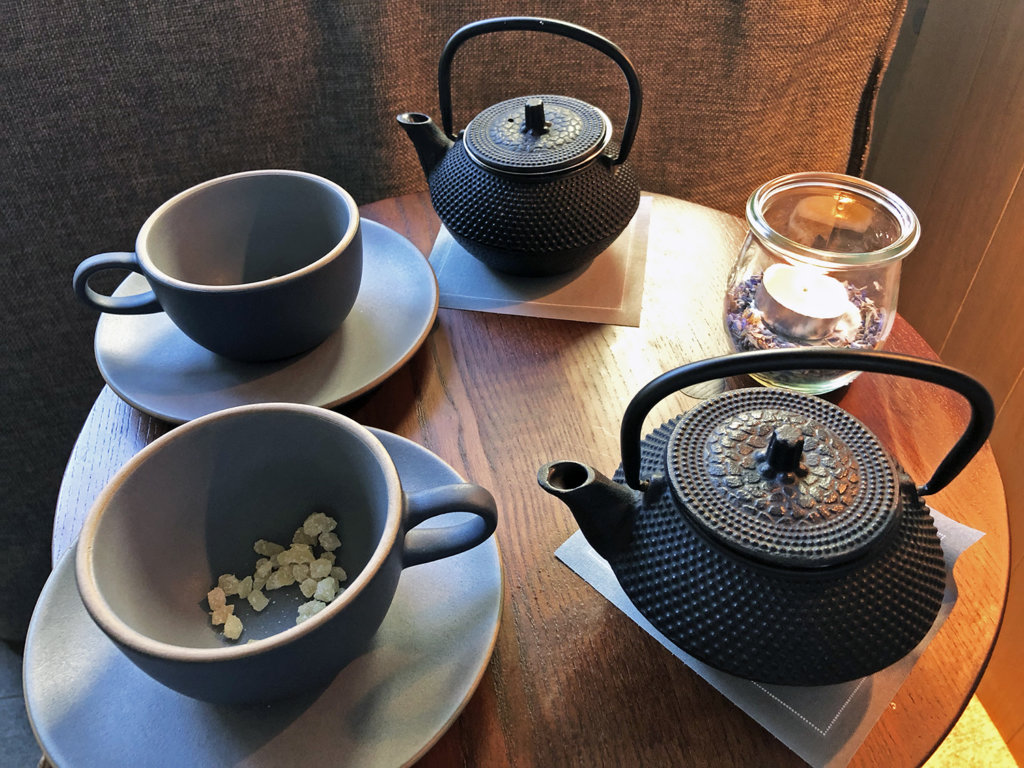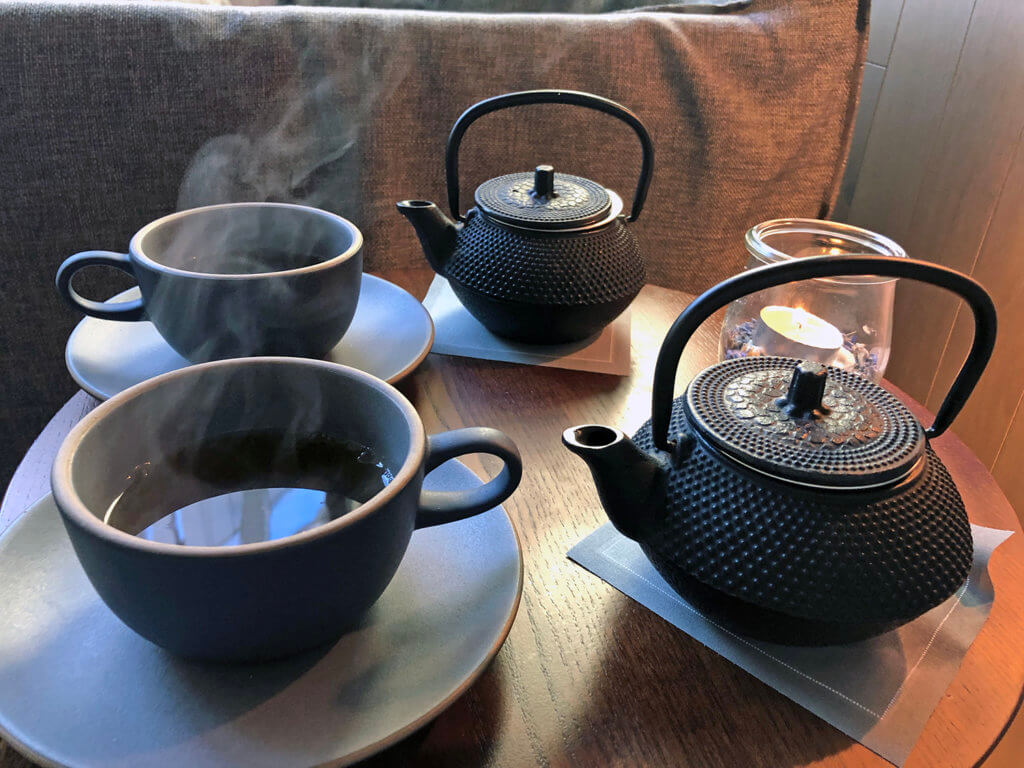 Treatment Room
Soon enough, our therapists came to guide us to our treatment room. Since there were two of us, we naturally got a couple's treatment room.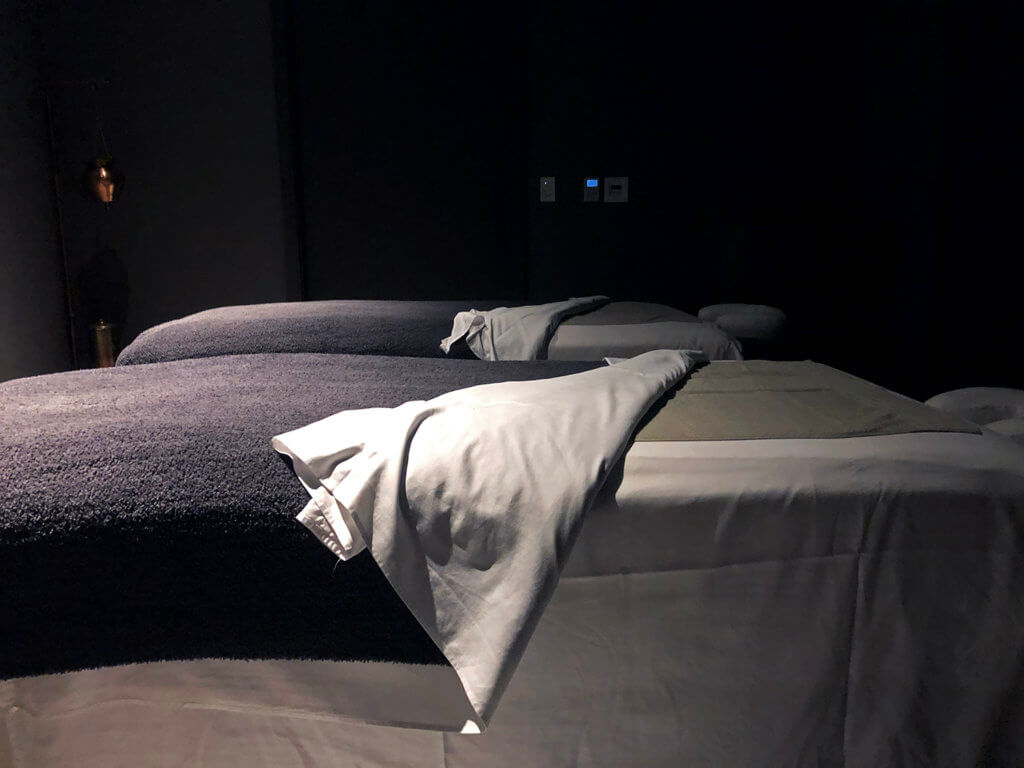 And what an excellent treatment room it was! Inside the dimly-lit room was two massage tables and a large bathroom with a massive steam shower.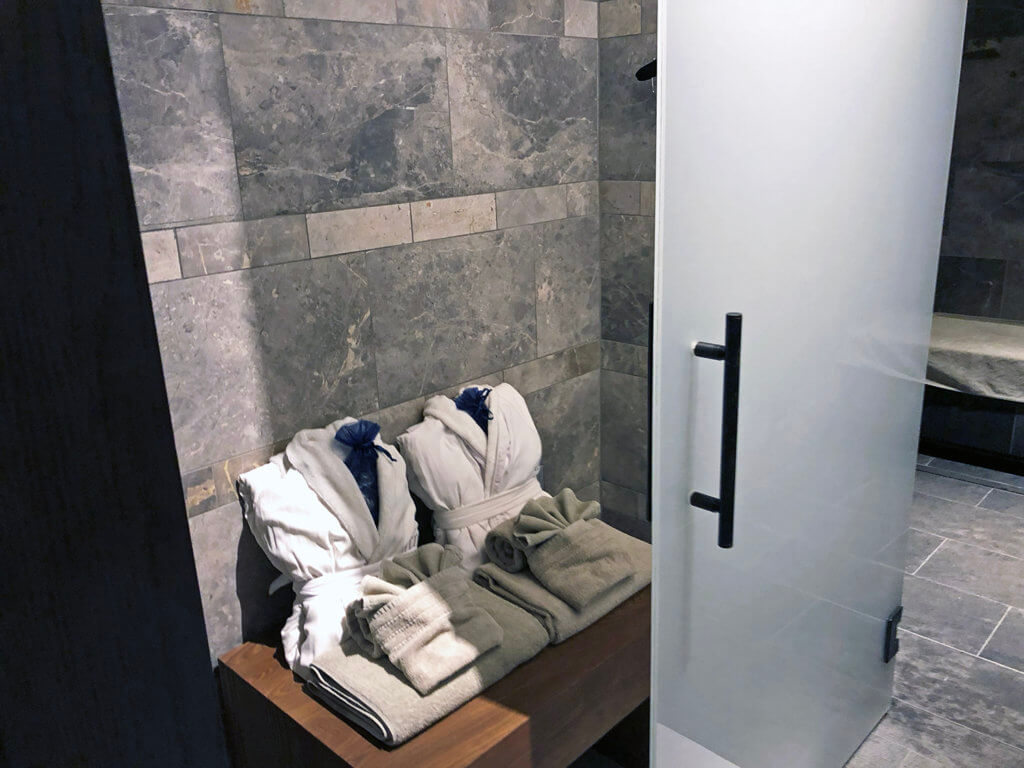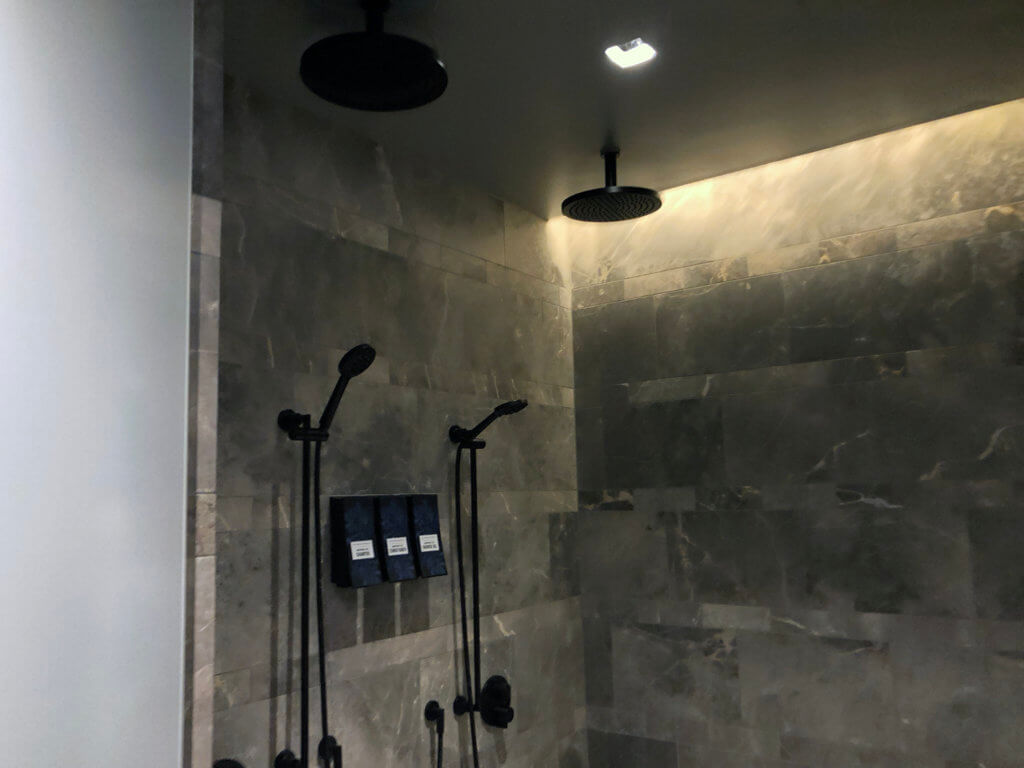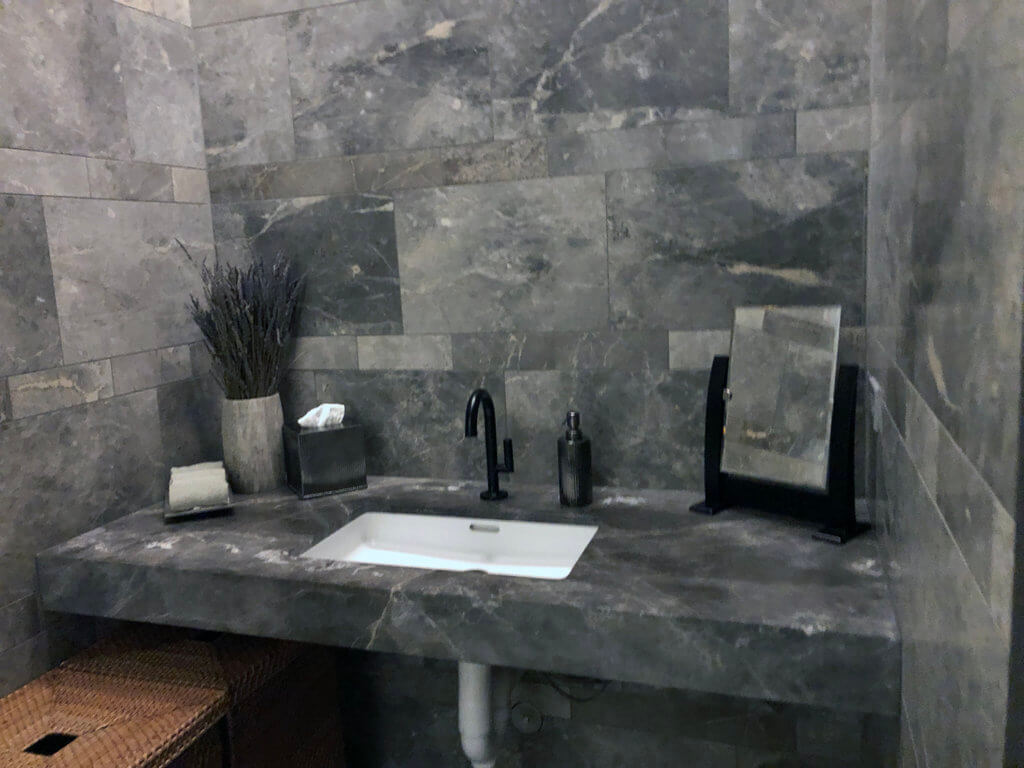 The massage tables were quite comfortable, the temperature perfect, and the overall ambiance serene. Never did we hear any outside noise, and the music selection was tranquil.
Treatment
For our special day, I chose the 150-minute Napa by Naturopathica package. That package included a scrub and wrap utilizing jojoba beads, lemon verbena, and shea butter. During the wrap, you're treated to a facial and scalp treatment, both utilizing botanicals of avocado, aloe vera, rosemary, and wild lime. Following all of that, you then get a California-style massage using lavender, chamomile, and neroli blossom. To finish, we got to enjoy a steam shower in our sanctuary.
Now, Mrs. Island Miler and I have had our fair share of spa treatments by this point. And compared to past treatments, we were a little underwhelmed by the Atrio Spa experience. The therapists were professional and friendly, but I don't know, they just didn't seem that into it. Pressure consistency wasn't so great, and even I left wanting more. Usually, I can't handle the pressure and need to ask for lighter pressure, so that was especially disappointing.
Departure Experience
Once complete, our therapists thanked us and had us go back to the dressing rooms to change back into our regular clothes. I beat Mrs. Island Miler out of the changing rooms and tried to get our tab settled before she came back out. After all, this was part of her belated birthday weekend experience. But even after letting the person assisting us know that, she insisted on trying to sell me and then Mrs. Island Miler on products. So, I ended up settling with Mrs. Island Miler next to me ?.
Atrio Spa at the Las Alcobas Napa Valley, Final Thoughts
The both of us were very much looking forward to our experience at the Atrio Spa. Mrs. Island Miler and I enjoy spa days very much, so we were quite disappointed by our experience here. Maybe it was an off day? Who knows. But for the rather high prices here, I'd expect better. So while I'd be willing to give the Atrio Spa a try once again, I'd hesitate to do so. I would much prefer not to waste money on another mediocre experience. But I'm not sure when we'll ever get to return to Napa again anyway, so perhaps that debate is moot either way.
A Gourmet Adventure Through Northern California
Atrio Spa at the Las Alcobas Napa Valley